For the second time this year, a painting by Rembrandt van Rijn has been discovered. According to the Leidsch Dagblad, the work is currently being restored and then exhibited at the De Lakenhal museum in Leiden.
Curator Old Art Christiaan Vogelaar from the museum says in the newspaper that the painting was discovered abroad. He does not want to reveal more about it just yet. "We first have to make sure that it will been restored in time, so that there is enough time for research, but I can not say more about it," says Vogelaar.
So is it really a new Rembrandt?
De Lakenhal writes in a statement that the news about a new discovery is premature. "At the moment there is no news with which Museum De Lakenhal can and wants to step forward, so we do not give any further information about current art historical research." The Leidsch Dagblad remains behind their publication and does not withdraw the message in response to De Lakenhal's statement. The museum admits that the journalist has acted well, has quoted the employee well and did nothing wrong.
De Lakenhal is entitled to exhibit the painting as the first museum in the world in the exhibition 'Young Rembrandt'. In this exhibition, which opens on 3 November 2019, there are about 40 paintings, 120 etchings and 20 drawings by the born 'Leienaar' and his contemporaries. We at DutchReview are definitely going to check it, as the Lakenhal is easily one of the best art museums in the Netherlands.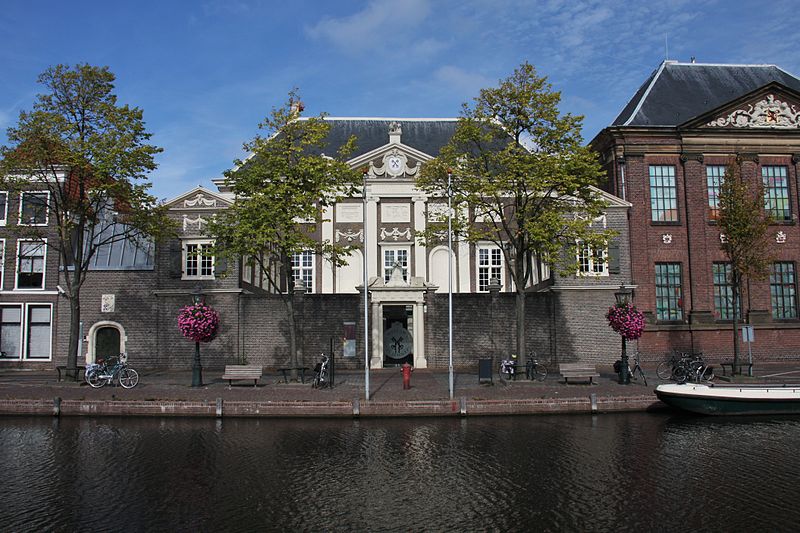 Jan Six's his discovery
The painting is the second work by Rembrandt that is discovered in a short time. Earlier this year it became known that art historian Jan Six bought the painting 'Portrait of a young man' at an auction in London. This work was in the catalog as a painting "from the surroundings of Rembrandt", but it turned out later to come from the hand of the master himself.