There's only one legal physical casino in the Netherlands and it's state-owned! It's aptly called Holland Casino, has 14 locations, and it's a cash-cow...
Sign up for our Newsletter
So we've all heard of saving before, maybe even tried it once or twice, but how can we do it better? Something I learned very quickly while renting and living in Amsterdam is the...
Five things you should know about filing your tax return in the Netherlands in 2019 Are your Dutch co-workers going through heaps of paperwork at this moment? Has there been a blue envelope from the...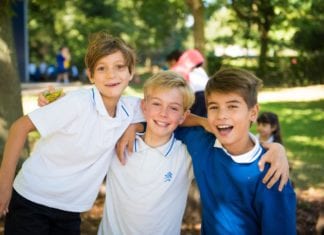 BSN open day 2019 on the 6th of February Stressing about where to send your child to school? We understand that it can be a stressful task. The British School in the Netherlands (BSN) has...
Things you need and things to know when starting life as a student in the Netherlands Want to study in the Netherlands? Are you wondering what the hell to do next? We're here to help!...