Yes, that's right! You can now help reduce food waste while enjoying a delicious toastie. De Tweede Jeugd (The Second Youth) gives "old" bread a second life, and you will never know the difference.
De Tweede Jeugd
Manuel Oostveen and Benjamin Namane started De Tweede Jeugd in 2016. The idea came to them after realizing how much food is wasted while working in kitchens. Initially, they organized a 5 course dinner made only with what would be qualified as "inferior", wasted food. The experiment was a success, so the guys decided to make something bigger. They focused on one ingredient – bread – and so the greatest toasties were born.
Why bread?
In the Netherlands, around 130.000 loaves of bread per day remain unsold. Manuel and Benjamin figured it's a shame that bread that was good at 17:00 PM is suddenly inferior a couple of hours later. Bread makes a great resource for new products. Moreover, the founders saw no similar movement around in The Netherlands and decided it's a good place to start saving the world…one slice at a time.
As a result, they opened the first leftover bread store in the Netherlands and made a couple of products that can still be found today.
Cool concept – what can I actually buy?
De Tweede Jeugd currently makes 2 products, Supertoasti's and Crositinis.
The Supertoasti's are the company's main product and hell yeah, they get a superhero name for all that bread they're saving! They were declared Amsterdam's best toasties by Het Parool. These come in all kinds of delicious flavors: Dutch matured cheese, 2 cheese, mushroom stew with manchego and rucola or vegetarian kimchi! Super yummy!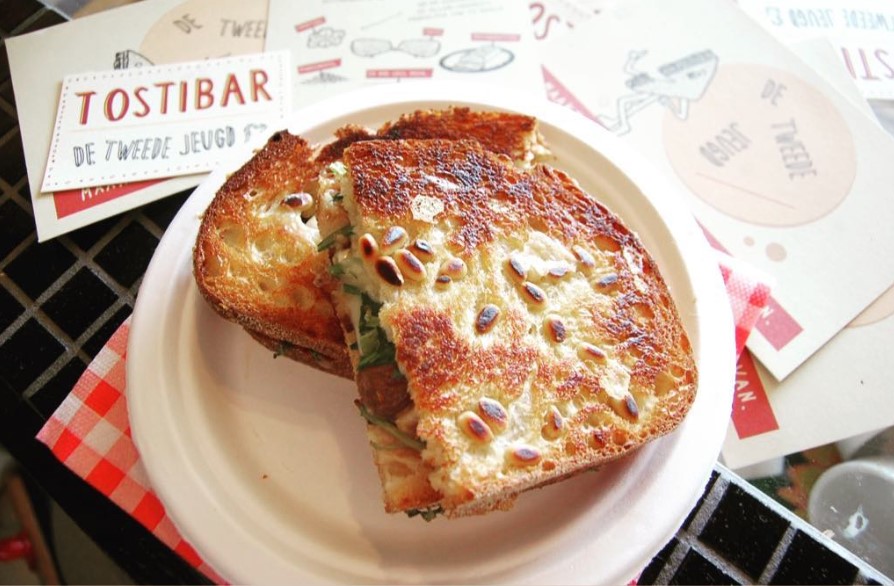 Crostinis are…well, toasties, but it sounds fancier in Italian. These are made of the remains in the bakeries, meaning a product that never even made it to stores! How fresh is that? Baked with homemade garlic oil, sea salt, black pepper and rosemary, the crostinis are best with your favorite spread on!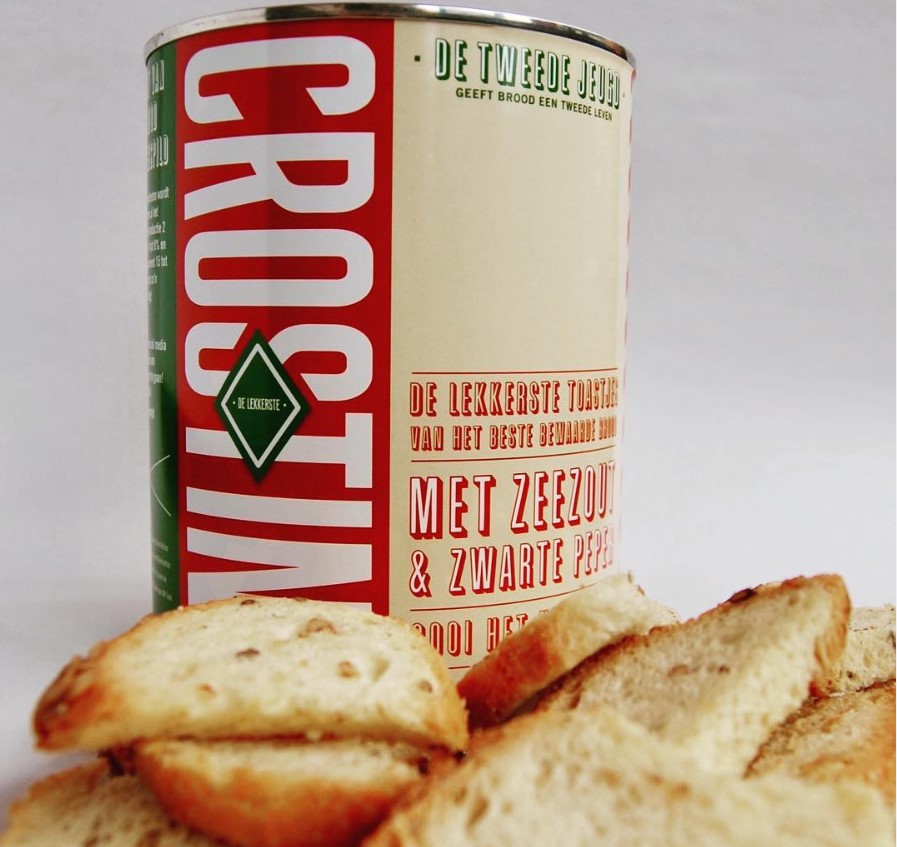 What's in there?
The products are always made with high-quality ingredients, so you don't have to feel guilty for having seconds! The toasties are made in their own kitchen, the kimchi comes from Oh Na Mi, and the farmhouse cheese and wild boar from Wild van Wild.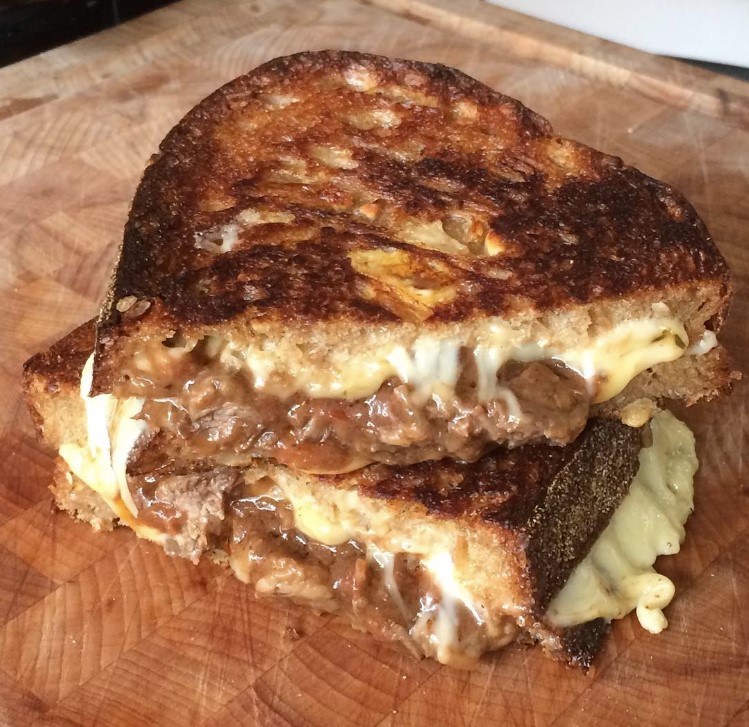 I'm in – where can I buy these?
De Tweede Jeugd's Supertoasti's can be found in bars, cafes and workplaces around Amsterdam, like BROOD, Walhalla, Lab111, or Midwest (full list here). Recently, they started a test collaboration with Marqt, whereas they sell frozen toasties. These last for up to 3 months in your freezer, perfect for a quick fix! While still a new concept, the reactions seem positive. You can give them a try at Marqt Amsterdam Bilderdijkstraat, Haarlemmerstraat or Overtoom.
The crostinis are available in supermarkets around the country, like BROOD or Boon's Markt.
Are you convinced yet?
We hope you'll consider De Tweede Jeugd's products for your next breakfast, lunch, snack…ah, we won't judge if it's for dinner! Someone probably famous once said…be the change you want to see in the world…so you do that! Save a loaf of bread, make your belly happy and contribute to the fight against food waste. It's much needed.
Have you ever been? Let us know in the comments!