Plastic keyboard, plastic bottles, plastic cups, plastic computer monitor, hundreds of plastic packages. Plastic is literally at our fingerprints. Even though plastic has become an extraordinarily versatile product, we are all drowning in it. This is where you can help. Here is all you need to know about plastic fishing in Amsterdam.
A simple walk around one of the many Amsterdam canals with a keen eye for waste and the plastic leaves one feeling ashamed. According to the Amsterdam Water Company – Waternet, 3.500kg of waste is removed from Amsterdam waterways canals every day. Usually, the litter – (plastic included) piles up behind moored boats; inside old, forgotten ones; at the corners of the canals, or under the bridges. No matter the location, the truth is that if you go on a boat hunting for it, it might turn out that you will end up with your fishing net chock-full with plastic.
Taking action: How can I go plastic fishing in Amsterdam?
It is exactly as simple as it sounds – gather a group, get the tools, and go for it. After all, fishing for plastic tends to be a two- side experience: you help with cleaning the waste from the water canals but you also have fun while doing together as a team.
In terms of equipment, fishing for plastic does not require a large investment in a whole collection of tools or any previous 'fishing knowledge'. One option is to try to arrange with the Gemeente to provide the equipment needed to pick up the waste – fishing nets and rubbish pickers. For those interested in having their own equipment to use freely (multiple times maybe) is an opportunity to invest in the tools (prices vary from €10 for a fishing net and €5 for a rubbish picker).
What about the boat?
There are numerous organizations in Amsterdam where you can hire from. From those little electric boats you can choose to pilot yourself, to a greater one with an expert to ride it for you and your team. You will discover all kinds of organizations on the web; simply observe what suits you and your group most – budget wise, availability, routes. Depending on the company you decided to go for they might make arrangements for food and drinks. The possibilities are out there, and in the end, it all comes down to what suits you most.
Is there a guided tour for plastic fishing in Amsterdam?
There is! – and they're quite unique.
Plastic Whale foundation is a movement of people who are taking action towards a plastic-free ocean. Since 2011, Plastic Whale has been organizing plastic fishing tours around the Amsterdam canals. The unique experience has become quite popular as more than 20,000 people have already joined the tours. While they are helping to decrease plastic contamination, all plastic gathered from Amsterdam Canals is used to make various creative items. This includes their tour boats which are made from the 'rescued' plastic and furniture as part of the initiative 'Plastic Whale Circular Furniture' – nothing goes to waste. This is a circular economy form of giving an answer to the issue: the more plastic gathered, the more boats are built.
Fishing for plastic as a voluntary team building activity
The best activities are those where the whole group feels pleased to participate. Numerous studies highlight the benefits of volunteering. When one voluntarily decides to partake in an exercise through good will, they may experience the feeling of having more time on-hand! Activities like these encourage a group to act as one, rather than focusing on individual achievements. It is also a great way to inspire new conversations and attitudes in the workplace.
Inspired by the Plastic Whale foundation, a group of workmates organized their own team building activity to hunt for plastic in the Amsterdam Canals. With the help of the Gemeente, who provided the equipment needed to collect the floating waste; within two hours the team gathered about 10 bags. An array of plastic items: bottles, crisp packages, toothbrushes, snack containers and much more were collected.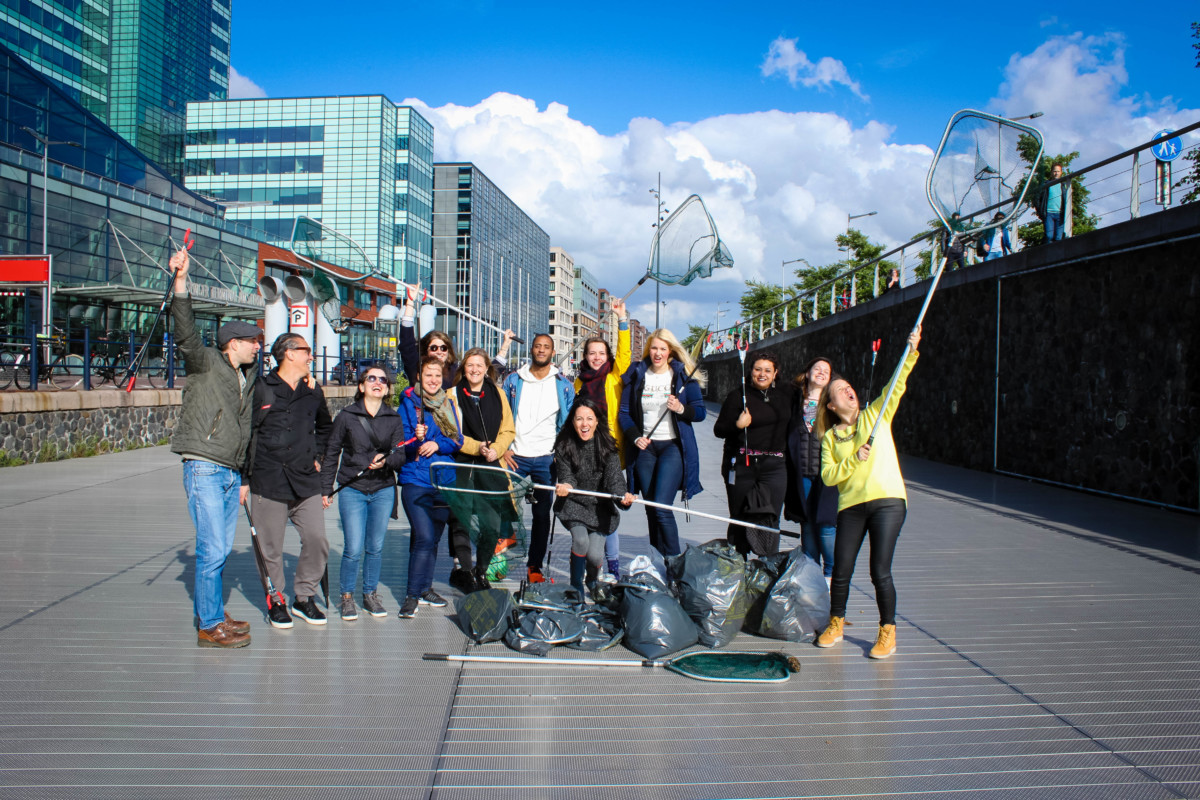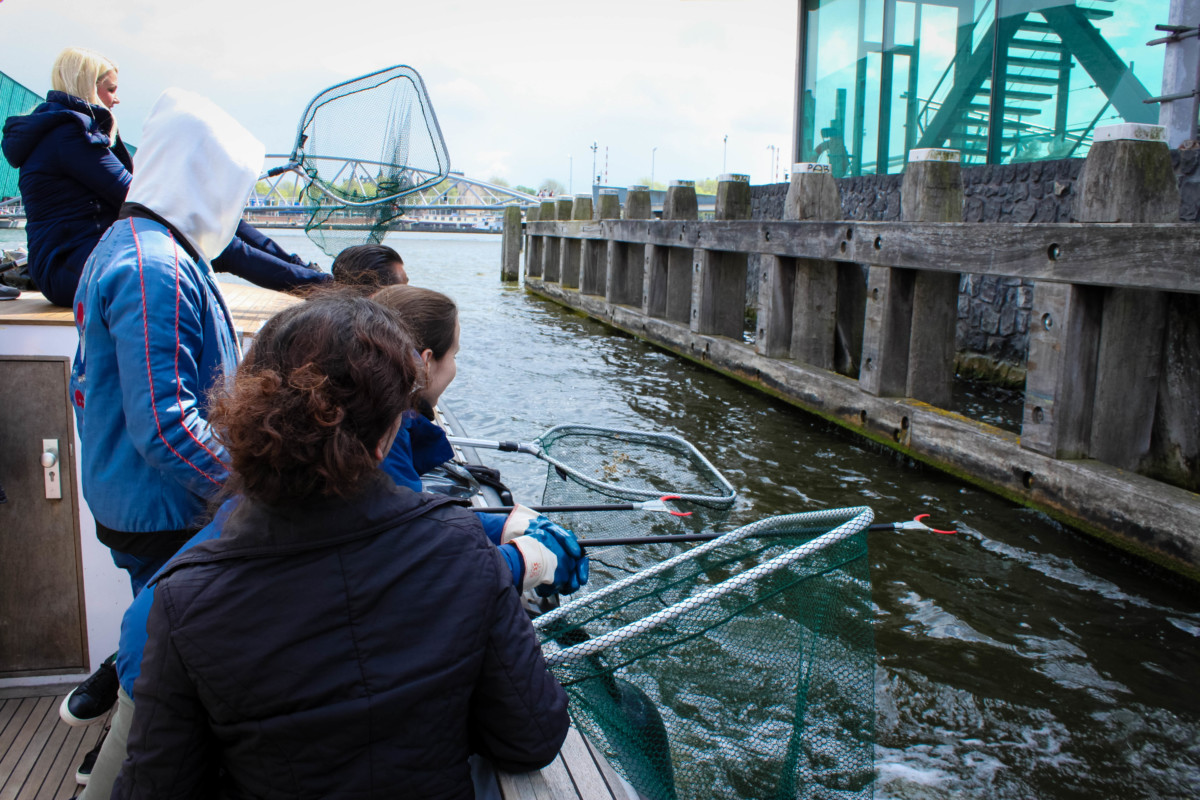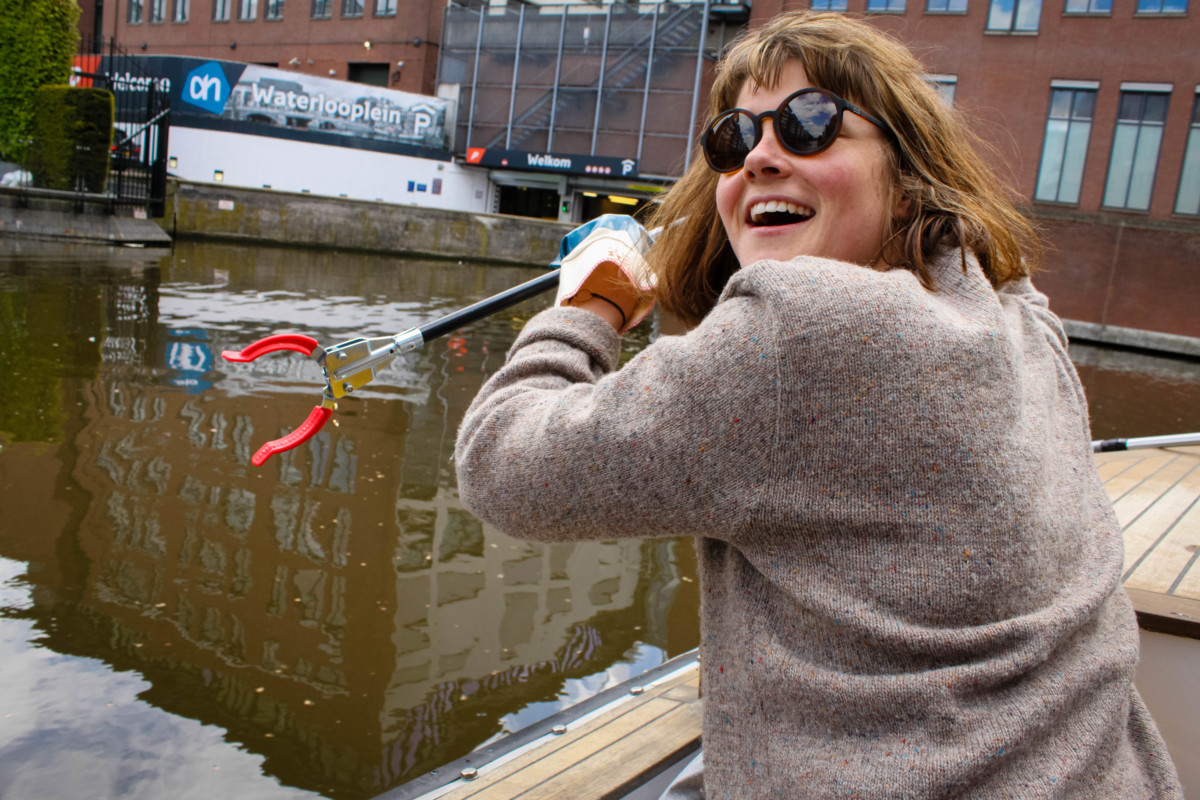 Will a single tour trip on the canal solve the problem?
Probably not.
The bottom line is that the waste comes from us. We are the source of plastic pollution, and every person has the power and responsibility, even on a small scale, to prevent that plastic ends up in the sea. With this in mind, behavioral change is the first step to break this pattern of single-use plastic products.
"We need to drastically change our relationship with a
product we use for 12 seconds but
last for 450 years"
(Source: Thecounsciouschallenge.org)
For the last 2 years, multiple media outlets dedicated attention to the plastic crisis. We have been informed by means of the news, documentaries, and magazine articles about all damage plastics have created. This 'bombardment' of data has a solid reason: plastic pollution is outspread. Roughly, it is estimated that around 10 million tons of plastic waste is added to the ocean every year. From all the plastic ever produced, about 80% still exists and is presently harming our natural environment. As plastic gets into the water it annihilates biological ecosystems and life over the planet.
The versatile & durable characteristics of plastic make it attractive for producers and consumers. However, mass production is adding to the environmental crisis.
The ideal individual approach is to make an effort to avoid the use of plastic in the first place. For instance, some people are even making progress towards a zero-waste economy in which nothing is sent to the landfill (see more information on how Netherland positioned on Circular Economy).
This is generally challenging, yet there are small changes with a big impact that each individual can make to incorporate plastic alternatives. For instance, avoiding single-use coffee cups or taking your own reusable bag to do groceries. Change from single-use containers to refillable bottles and reject (free) plastic gifts at the supermarket. Or rather, collect plastic yourself in some cases, especially when they are disposed of close to the sea. A little bit at a time, consumers may end up dictating another connection with plastic forcing producers to adjust for those needs.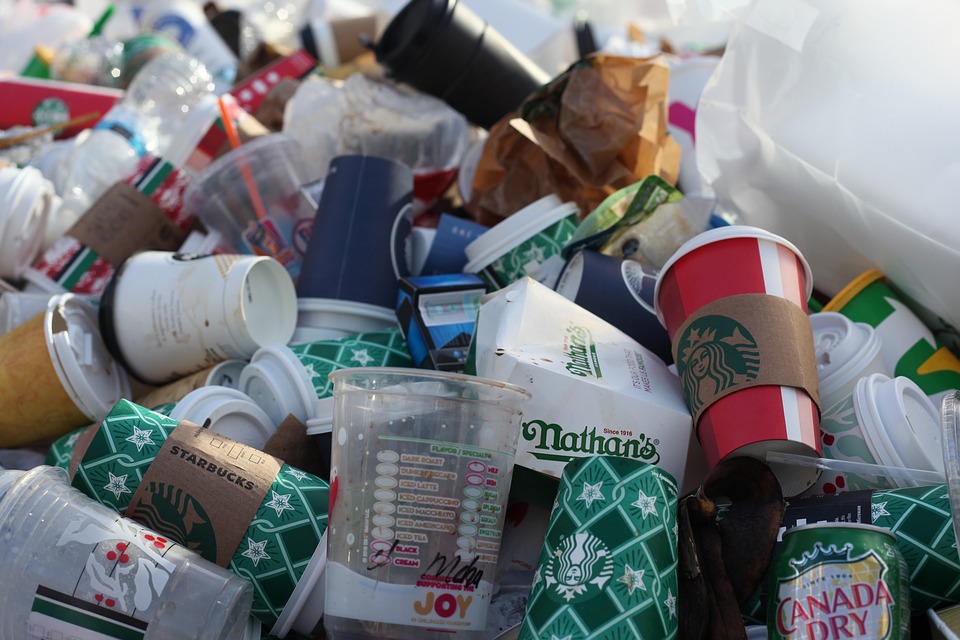 Organizations in the Netherlands fighting plastic pollution:
Have you been taking individual steps yourself to help to fight against single-use plastic consumption? What advice do you have to give others? Have you ever been plastic fishing in Amsterdam? Please share your insights in the comments!