Boom Chicago is the place to go in the Netherlands for comedy. It's the best English improv you'll see in this country. A couple of weeks ago, we at DutchReview were lucky enough to see one of their fabulous shows and we absolutely loved it. So we wanted to tell you all about the experience- and about Boom Chicago in general!
Boom Chicago: how did it all begin?
Boom Chicago has been running for 26 years- an absolute landmark in the comedy scene in the Netherlands. It was started by three friends who noticed that the comedy scene in the Netherlands was lacking something (or a lot of things). They wanted to bring it back to life, to make it snappy, articulate and uplifting. Most of all, they wanted to introduce improv to the Netherlands.
After starting in a tiny salsa bar, they moved to the sugar factory and then the Leidseplein and finally ended up in their current venue on the Rozengracht. As founder Saskia Maas says, it all started with a bunch of friends doing comedy- and that's what it still is today.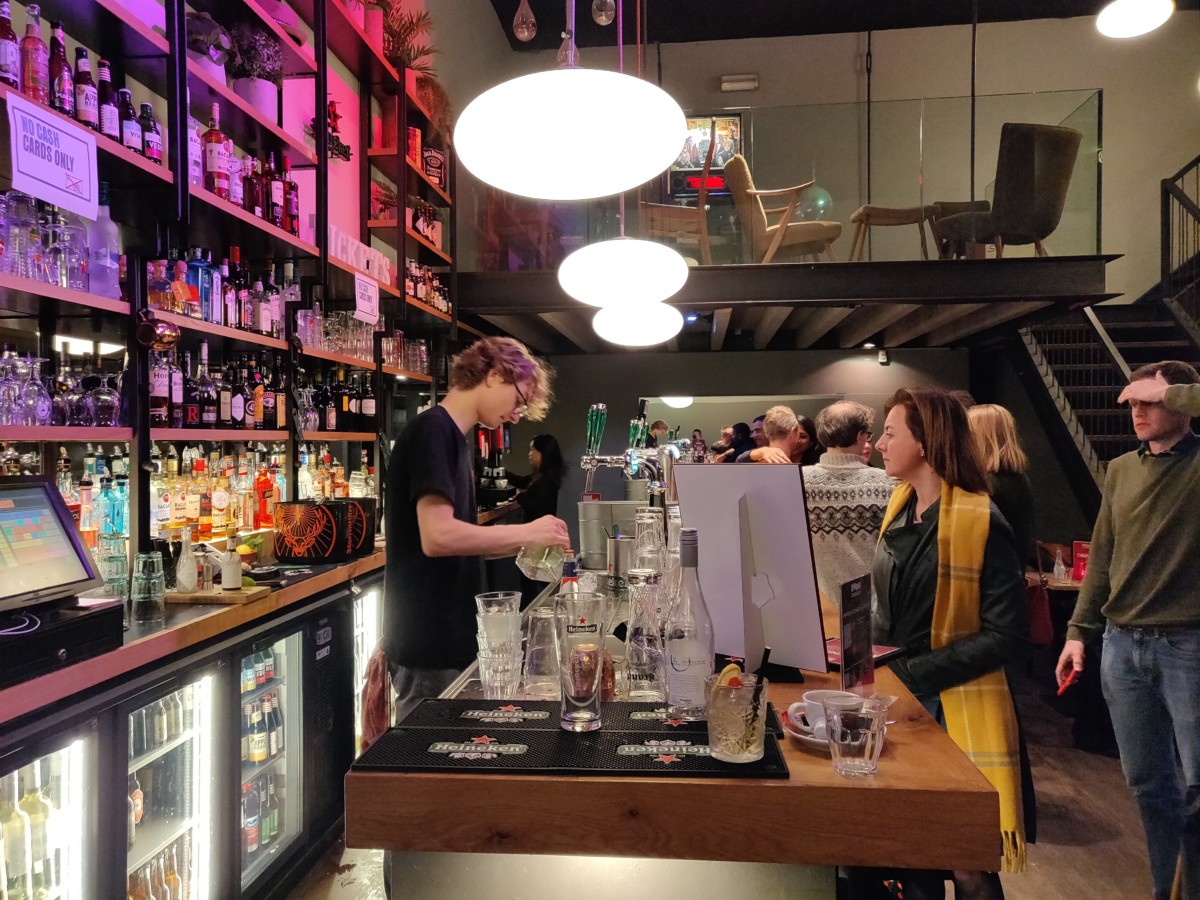 Boom Chicago's focus on improv comedy
What is improv comedy, you may be asking? It's a bit like when you tell a joke spontaneously in conversation, except, uh, a lot better. You'll have one or several performers onstage, and they'll create a scene instantaneously from a prompt from the audience. That could be in the form of someone shouting out an object, a place, a person- or it could be in the form of a conversation with someone in the audience about their life. The scenes the comedians make up are hilarious, and the level of enjoyment you experience is increased by knowing that these performers are drawing everything they're saying out of their brains at that very moment. It's so cool to watch.
Where is Boom Chicago in Amsterdam?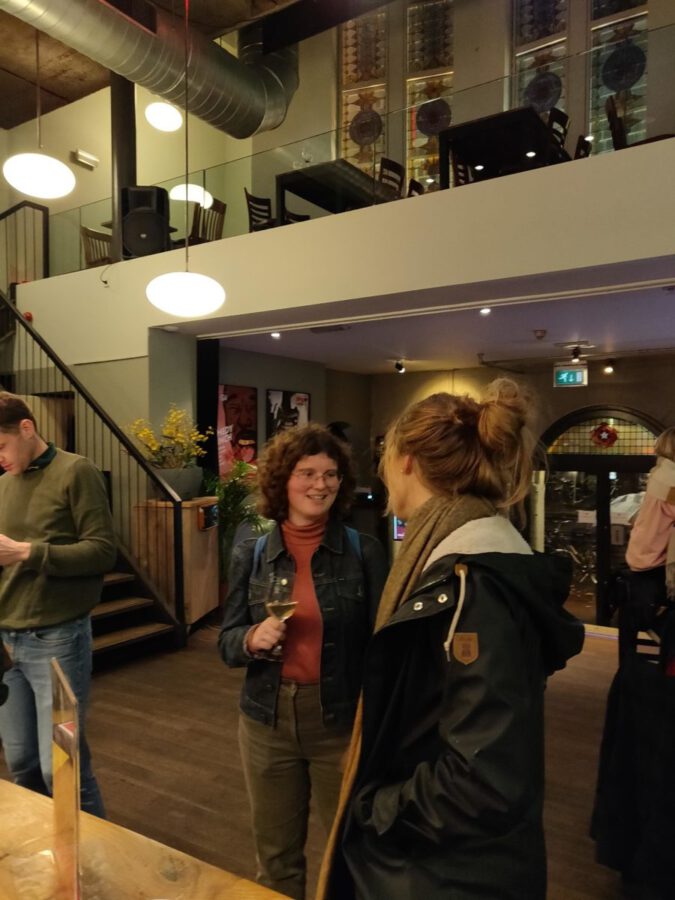 Boom Chicago's venue is stunning, and perfectly located for an evening in Amsterdam. After grabbing a delicious dinner in the city centre, head to Boom Chicago's bar for some drinks before the show begins. You can continue hydrating yourself throughout the show- Boom Chicago has this very cool system where you can turn the light on your table upside down during a show, and a waiter will come and take your order for another drink. We were super impressed by that and enjoyed making use of it while we giggled our way through the show.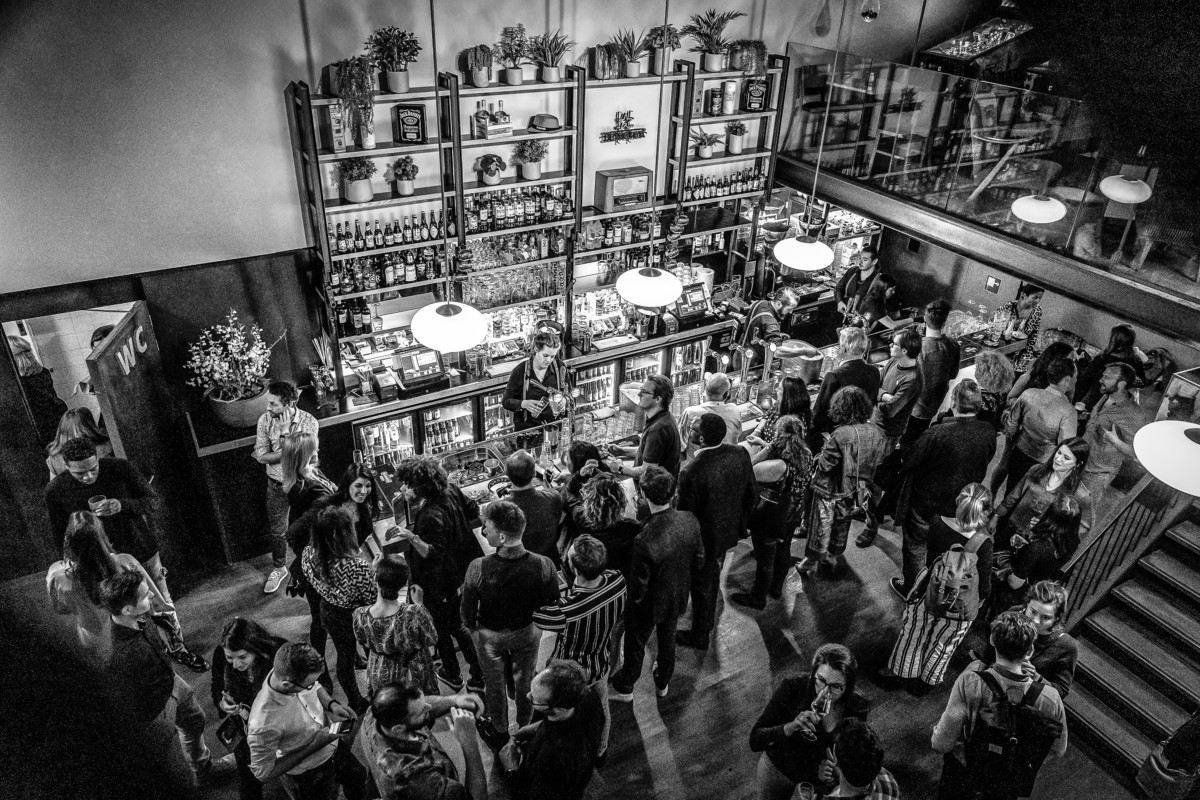 Boom Chicago is the place to develop your comedy skills
Boom Chicago is not just any old comedy club: it has a glowing list of alumni. Among them are people like Seth Meyers, Jordan Peele, and Amber Ruffin, who have become household names in the US and beyond. They actually invited them all back for a 25th-anniversary celebration last year. The performers you'll see on stage at the moment at Boom Chicago are the stars of the future.
However, learning how to improvise, how to work with a group of people onstage and almost read each others' thoughts is not necessarily just something you're born with. Boom Chicago is also ready and waiting to teach you how to do improvisation comedy. They have classes which you can sign up for- actually, you can just do a taster class to begin with, to see if it's something that suits you.
Over the years, you can progress through the levels. People often form groups in their first course, and progress as a comedy group throughout the levels. Many of the performers you see on Boom Chicago's stage today will have gone through the courses as well- and they specifically have nights where their students perform. If comedy is something you've been dreaming about pursuing- or you simply want to get more relaxed about public speaking- then consider starting classes at Boom Chicago.
"The Future is Here: And It's Slightly Annoying"
https://www.youtube.com/watch?v=rt3JSTZqQYQ
So, we've already mentioned that we were lucky enough to see a show at Boom Chicago recently: we saw "The Future is Here… And it's slightly annoying". It's an improv-sketch combination that discusses the role of AI in humanity's future. But, most hilariously, it considers whether AI could ever replace comedians.
You would imagine this would be pretty much the last career to be replaced, but Boom Chicago brings a robot onstage to put this to the test during this awesome show. Using a very complicated algorithm that we totally understand, the robot listens to the other comedians on stage and comes up with responses to their statements. These responses are filtered by one of the performers offstage, and then the other performers improvise in response to what the robot says. The show was also outstanding in how it engaged the audience: the comedians would often ask the audience for an idea, or a word, and then improvise multiple scenes based on that suggestion. It was so impressive to watch.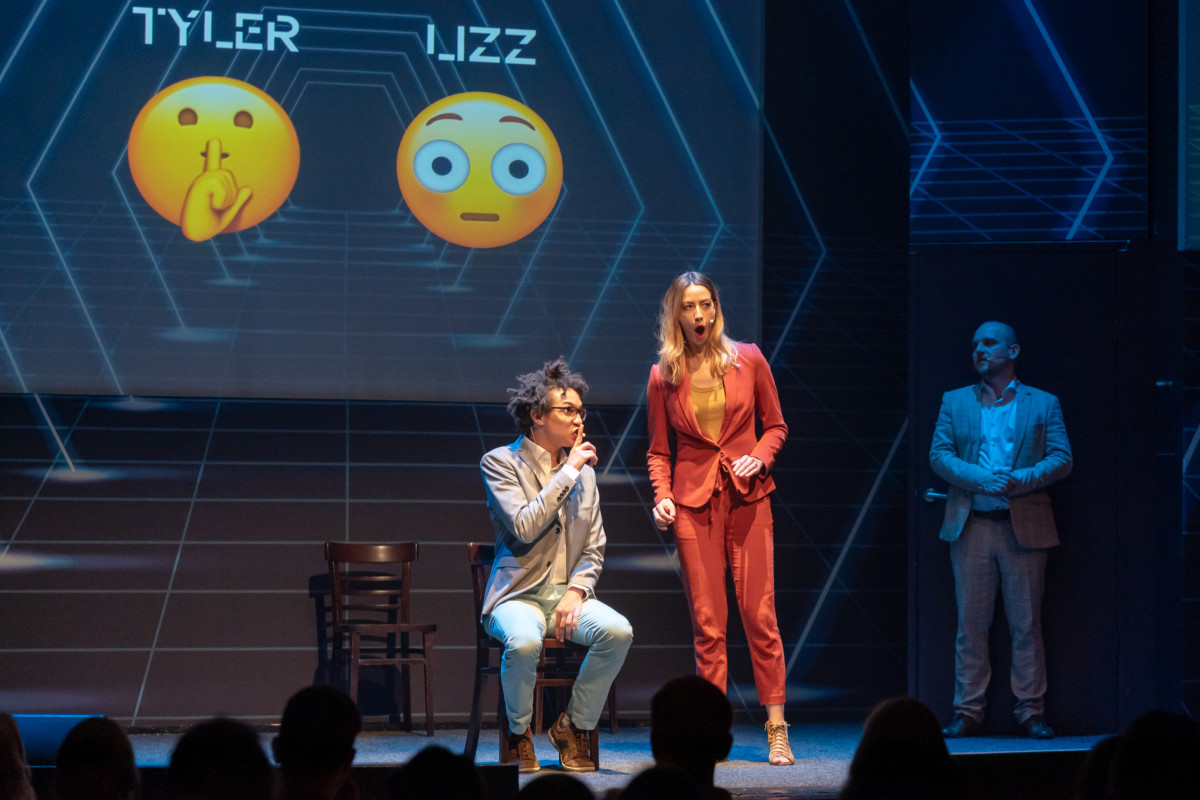 Other English comedy shows at Boom Chicago in Amsterdam
If you have enough future worries in your day to day life, and can't face hearing about them again, then never fear: Boom Chicago has a bunch of other shows that you can enjoy almost any day of the week.
On Sunday evenings, you have Sunday Night Live, which is a completely improvised show about whatever the audience decides. For a late-night on Saturday, there's A Shot of Improv– a fully improvised show accompanied by, you guessed it, shots. Then, for those of us who are still hysterically laughing about Trump being president, there's Trump up the Volume: a show that was supposed to end in November 2016 but has continued till this very day. We're kind of hoping it ends in November 2020- though also not, because Trump is a fantastic source of humour.
In general, one of the coolest things about Boom Chicago is that even if you've seen a show before, it'll be completely different the next time, because it's all made up on the spot.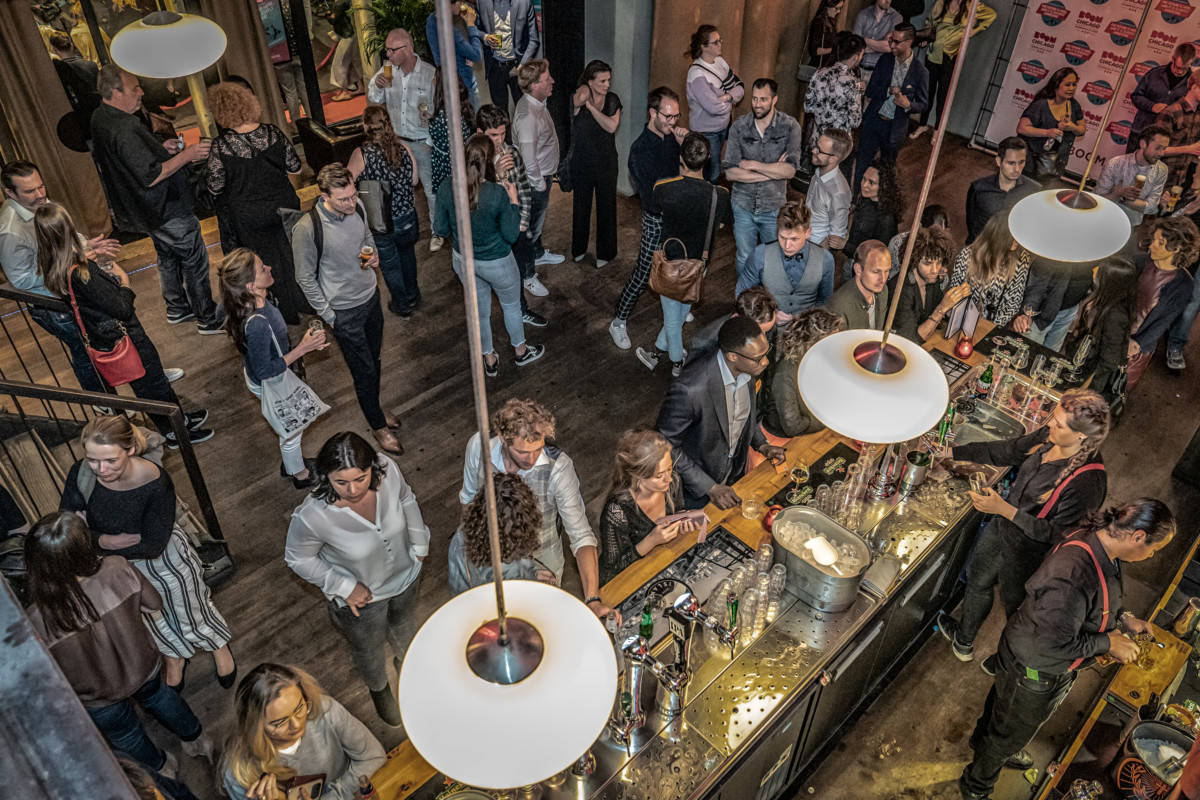 Boom Chicago for Business
Boom Chicago also has another focus: Boom Chicago for Business, which is their organization for using comedy in a business setting. The focus of this side of the business is to enable communication. For a lot of leaders, the focus of meetings and conversations with employees is overwhelmingly on saying the right things- on the message that they want to give.
However, they often don't focus on whether that message is heard, or how the listeners react to it. That's where comedy comes in: to open up boundaries on what people might say in the workplace in order to encourage clearer, better communication for everyone involved. If that sounds like something you (or your boss) needs, then be sure to check out all Boom Chicago for Business has to offer.
Our pro tip: stay til the very end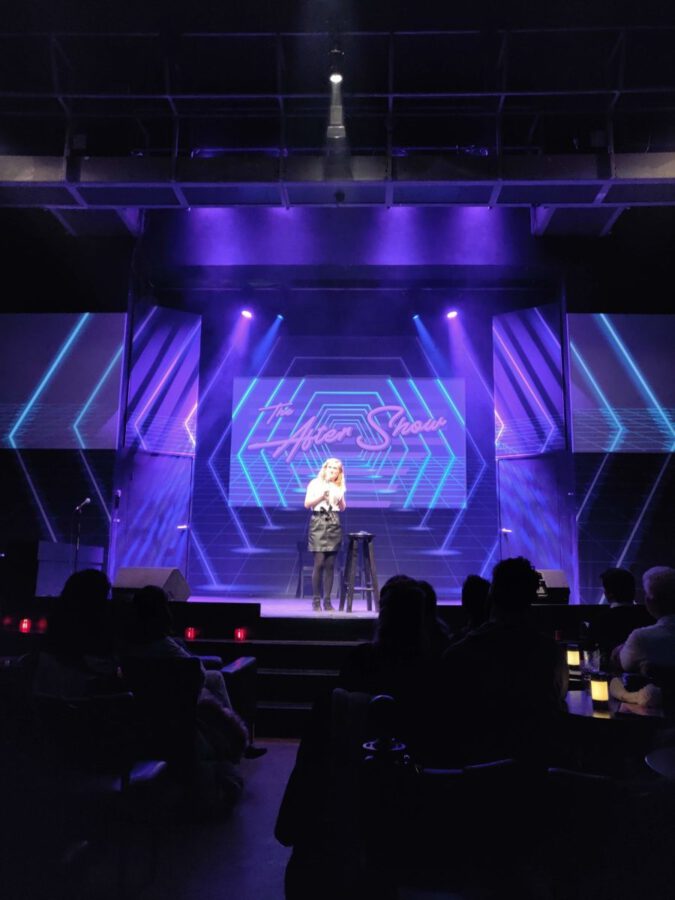 After the shows at Boom Chicago end, there is time for you to grab another drink before the comedians take to the stage once more to try out their new material. Pure stand up, completely for free- what a bargain. You also get an idea of how comedic material is put together. We absolutely recommend you stay for the after-show- it's so worth it!
Website | Instagram | Facebook
So, are you planning a trip to Boom Chicago in Amsterdam? Let us know in the comments below!
Feature image: Michael Bosboom/Supplied.