Dutch Design Week in Eindhoven showcases the best of the Netherlands: from futuristic cars to bio art, this is the place to be. It will be running from 19th to 26th October in lots of cool locations around Eindhoven.
The Netherlands has some iconic pieces of design- from that typical Dutch architecture to our blue and yellow trains, there are some things you see that feel just completely Dutch. That's what Dutch Design Week is all about: looking at all the new pieces of design work in the Netherlands, and generally getting excited about all the innovative creations our fellow Dutchies are coming up with.
In this article, we're going to walk you through our seven favourite events taking place during Dutch Design Week, and generally give you a run down of what to expect at this fabulous festival in one of the most up-and-coming cities in the Netherlands: Eindhoven.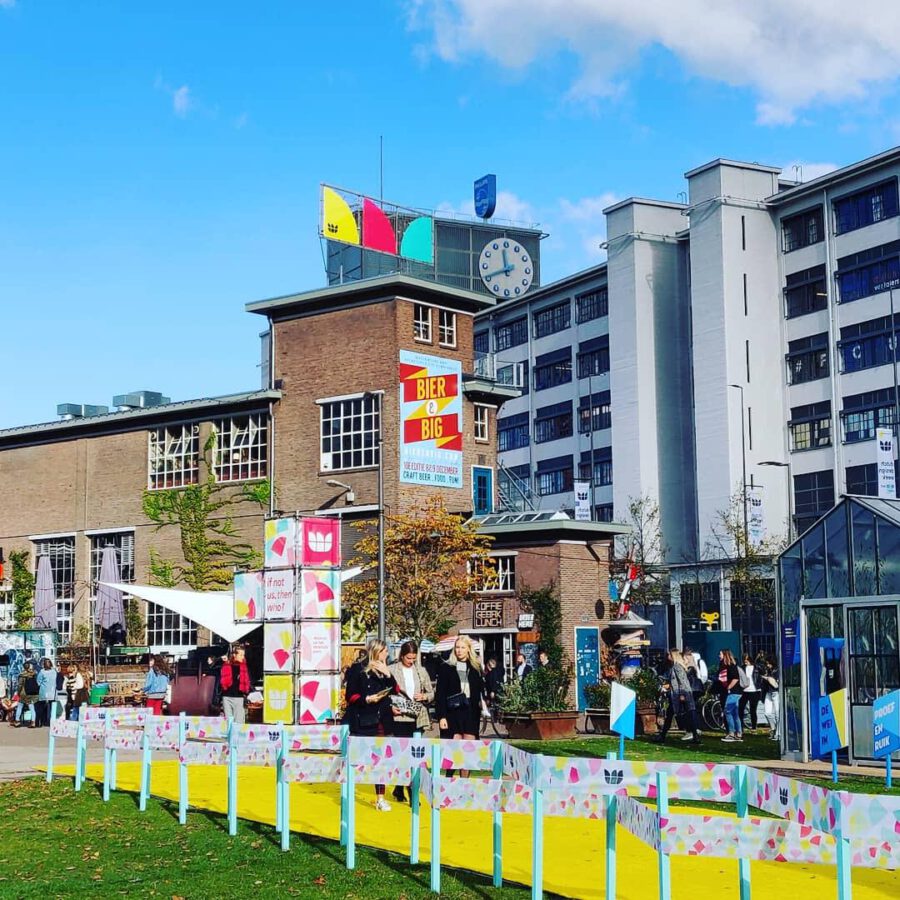 Design Routes at Dutch Design Week
First of all, there are several different types of events and exhibitions at Dutch Design Week. There are Design Routes, which take you all over the city. You can navigate between locations via Google Maps, or you can use the Hop-on-Hop-off buses provided by the festival. We've chosen our two favourite routes to talk about in this article, but there are eight in total: Art and Collectables, Bio Design, Craft and New Materials, Future Living, Talent, Social Design and Architecture and Public Space. They each take between five and six hours to do in total, but you can also just visit the parts of each route that really appeal to you.
The Social Design Route
The Social Design Route shows off the ways that designers can improve social cohesion and bring people together as a community. You can visit the Embassy of Safety, where designers will be talking about how design and safety intertwine. You'll also hear from safety experts on the same topic. Also on this route is Chairwave, which is a Dutch design concept that aims to change the way people sit and interact in public spaces. Research has shown that people like having conversations with strangers, so this design hopes to encourage that. As soon as someone sits down on one of these chairs, the chairs nearby will unfold, inviting someone to sit nearby.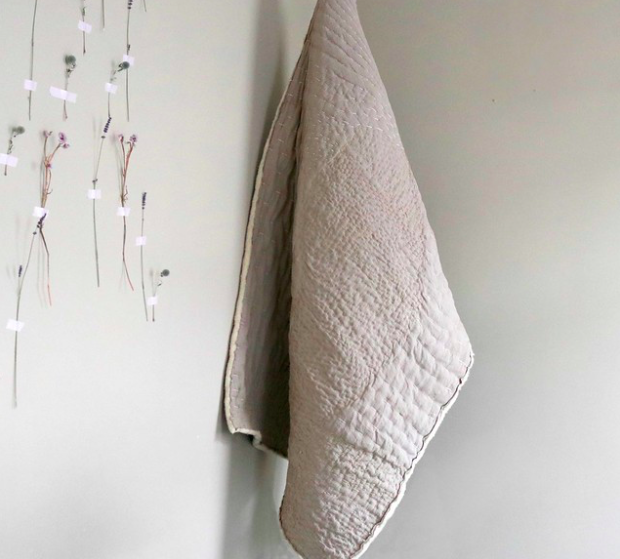 The Craft and New Materials Route
The Craft and New Materials Route is perfect for someone who wants to understand what design really is: this route brings you back to the core elements of good design, craft and materials. You'll also get to check out some samples of new materials designers are working on, which sounds very cool to us! Some of the things you'll see on this route include Rethinking Plastic (where you'll see what designers have come up with when they approach the plastic crisis as a design challenge) and Below the Surface (where you can examine lots of different materials used in everything from flooring to acoustics).
Dutch Design Week Talks
For the first time ever, Dutch Design Week is also hosting a series of talks during the week. The themes of the talks are the same as the Design Routes- Art and Collectables, Bio Design, Craft and New Materials, Future Living, Talent, Social Design and Architecture and Public Space- and again, we're going to choose the two we found most interesting to chat about here, to give you a taste of what you can expect.
Art and Collectables
When you think about design, you think about beautiful, well-made things, right? This talk dives deep into this side of design, covering the collectable and artistic nature of good design. You'll get to hear from specialists from both the art and design worlds, and they'll talk about everything from the expanding collectables markets to the possibilities for technology and experience-based art to break into the collectables market. DRIFT and Maarten Baas will also give a masterclass on how to break into the art world, so this is a must if you're considering an artistic career. There will also be talks from museum collectors to give insight into what their perspective on design is.
Architecture and Public Space
This talk will be given by Chief Government Architect Floris Alkemade, who will debate with other leaders in the field about architecture and shared spaces. Given how quickly our society is changing- migration, technology, climate change- talking about architecture and new ways of creating public spaces is very timely. Also, it's always fascinating to hear from the very best in a field, so we're really looking forward to that. This event will be held at the Gasfabriek in Eindhoven.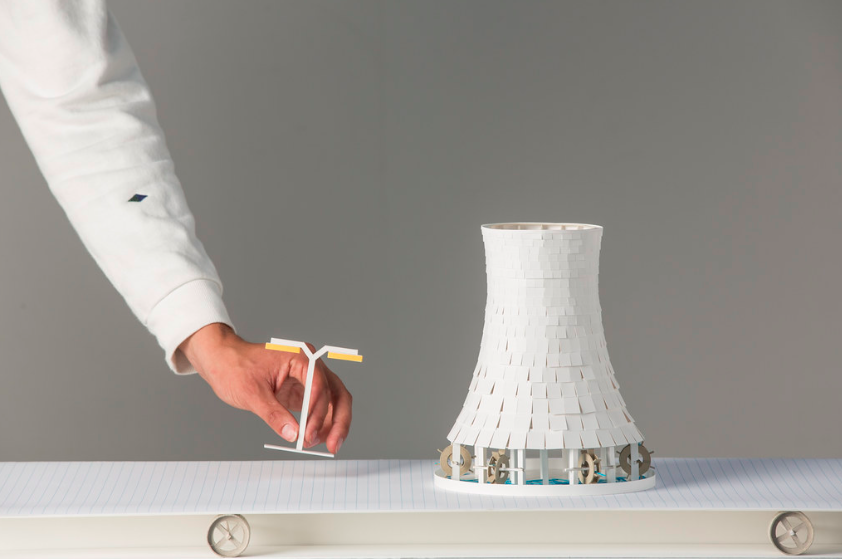 Events and Exhibitions at Dutch Design Week
As well as the talks and routes, there are also over 400 events you can check out at Dutch Design Week. These events can be anything from a networking event to a workshop. We've chosen our three favourites here, but do be sure to check out the full list of events that Dutch Design Week has to offer, because there are SO MANY.
The Symbiocene Forest
When I first came across this event, I was immediately intrigued (but then I am always a fan of forests). This forest is beyond cool, though. It's part of BioArt Laboratories, which is an off-grid location. The team there are brainstorming about the next phase of human existence: a phase where we live in harmony with nature, rather than exploiting it for economic purposes. This phase is known as, you guessed it, the Symbiocene. There are a couple of principles of this movement, including "the exploitation of non-polluting forms of safe, socially just renewable energy and organic integration of technology with physical and living systems". At the event, you'll get to hear more about these key principles, and see the inventions the group is designing to meet the needs of a changed humanity.
Graduation Show of Design Academy Eindhoven
For the second year in a row, this year's graduates of the Design Academy in Eindhoven will present their graduation projects at the historic Campina Milk Factory. You'll get to see projects from four masters and eight bachelors' departments. The Design Academy is world renowned for its international impact and overall influence on the design field. There will also be a critical edge to the presentation, in which students will question the very methodology of presenting design pieces. In general, it's always really exciting to see what people who are fresh to the field have to say about it, so that's why we're really looking forward to this event. That, and the variety of design pieces we're expecting to see there!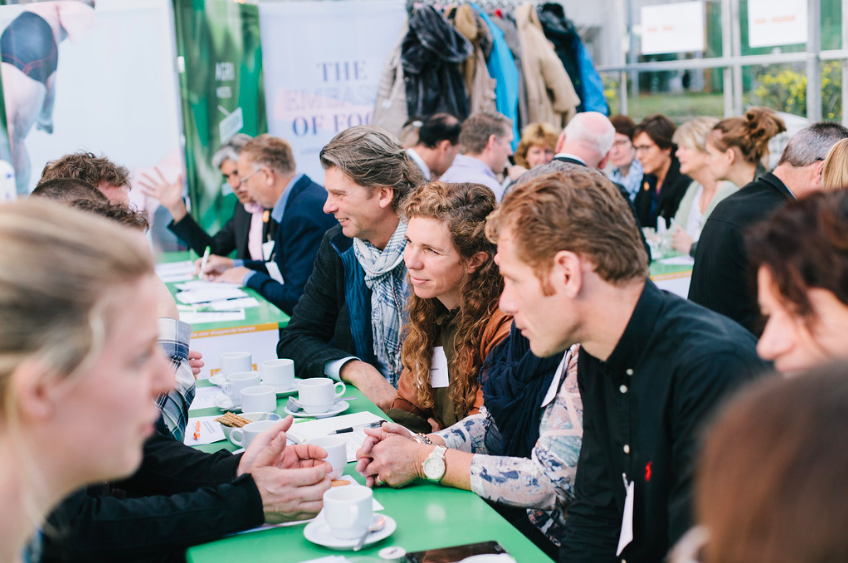 How to design… your own life?
As a permanently overwhelmed person, I was very excited to see this workshop at Dutch Design Week. In this workshop, you can expect to learn the basics of Deep Life Design, and think about ways you can reorganise and rethink your daily activities and long term goals to bring them in line with what you really want from life. This would also be a really nice event if you're looking to network, or simply get to know new people, in a non-cringey way. You'll be working in teams with other participants to design your life, so you'll get to chat about your experiences and problems, and generally really get to know the people you're working with. Very cool!
The practical details of Dutch Design Week
Here we get down to the nitty gritty: what kind of tickets can you buy?  Where are the events located? And where can you go for more information?
As for tickets, you can get two main types which will give you access to the entire event. If you opt for the pro version, you of course get extra perks, and a tour of everything each day before other people have access. You can also buy tickets to specific events, if you're not interested in the whole week. And some events are open to the public, so you don't have to pay. You can see this specific information on the event page in question.
The events are located all over Eindoven, and as we've already mentioned, there are a bunch of ways to get around: walking, public transport, Hop-on-Hop-off buses. But you can also try out the Renault Design Rides– electrical cars which will take you from event to event.
Finally, if you have more questions, or want more information, you can find everything you need to know on Dutch Design Week's website.
Will you be heading to Dutch Design Week? What's your favourite design piece? Let us know in the comments below.