Need to know which Christmas markets, festivals and other amazing holiday events are happening in the Netherlands in 2019? We've trawled the events calendars and come up with the best things happening in Holland for Christmas 2019.
The amount of time and energy Dutch people spend on the feast of Sinterklaas might make you think that they don't really celebrate Christmas in the Netherlands. And while for most Dutchies Sinterklaas is more of a big deal and that's when most presents are given, they do still like Christmas. In fact, there are A LOT of Christmassy activities which happen in the Netherlands every year and they are just as exciting and magical as the ones in Germany!
So instead of going to Germany this year to sip mulled wine and wander around traditional stalls in the snow, why not check out some of these amazing Christmas markets, festivals and events in the Netherlands?
Welcome to DutchReview's epic guide to Christmas events in the Netherlands 2019. This list is sorted alphabetically, so scroll down to find your nearest city or town!
Christmas Events in the Netherlands 2019: Amsterdam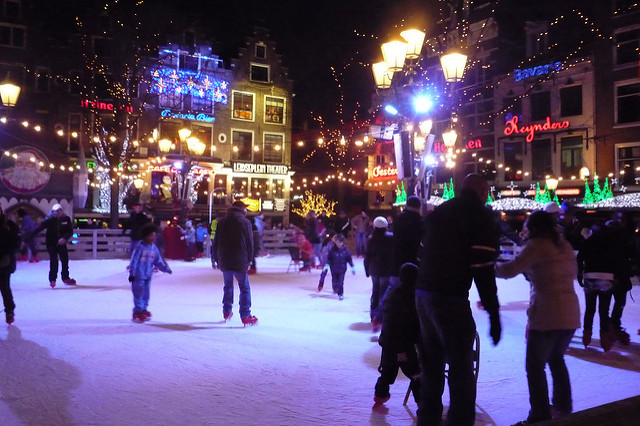 If you're spending Christmas in the capital, lucky! There are tons of Christmas events happening in the city of Amsterdam. Now the only question is: which ones will you choose?
The Dam
Every year in December a huge Christmas tree is set up in the Dam Square in front of the Royal Palace. Along with the pretty lights throughout the city, this is a great spot for some festive photos before you head to…
Museumplein
With the Rijksmuseum as a ridiculously stunning backdrop, Museumplein is transformed every winter to a big ice-rink, with an Ice Village Christmas Market surrounding the skating area. There are booths for buying gifts as well as mulled wine and, of course, oliebollen!
When: November 16, 2019 – February 2, 2020
Leidseplein
Another ice rink is set up on the Leidseplein, also surrounded by stalls selling food, drinks and gifts. There are also restaurants around the edges of the Leidseplein, so definitely a good spot to go ice-skating in order to work up an appetite!
Flower Market
Amsterdam's famous floating flower market also gets into the festive spirit by selling lots of Christmas trees alongside the usual tulips. Make sure you also check out the gorgeous Christmas Palace; a shop selling beautiful Christmas decorations all year long!
Christmas Circus
Adding to all the festive craziness is the fact that Amsterdam hosts a special Christmas circus every year as well! The internationally renowned World Christmas Circus features only the best acts and runs in Amsterdam's Royal Theatre Carré from the 20th of December – 6th January 2019.
When: December 19, 2019 – January 5, 2020
Amsterdam Light Festival
During the Christmas season the Amsterdam Light Festival is also held. Illuminated artworks and installations are dotted around the canals of the city from the 29th November – 20th January. You can go on self-guided walking tours through the city at night to spot them, or a very romantic Light Festival canal cruise!
When: November 28, 2019- January 19, 2020
Check out our guide to spending the perfect Christmas day in Amsterdam.
Christmas events in the Netherlands: Archeon
Archeon Midwinter Fair
For something a little less traditional, but ten times more historical, the Archeon archaeological living museum near Leiden holds a special Midwinter Fair. It's a great place to find alternative Christmas presents for the people in your life who like steampunk, fantasy and medieval items.
The Midwinter Fair features music and shows (such as sword-fighting!) as well as an indoor Fantasy Market. While not exactly a Christmas themed event there are definitely Christmassy aspects to the Midwinter Fair, and it might be a good event for you if you're feeling a bit over all the Christmas events but still want to be entertained and have some yummy food and drink!
When: December 7 – 8, 2019
Christmas events in the Netherlands: Deventer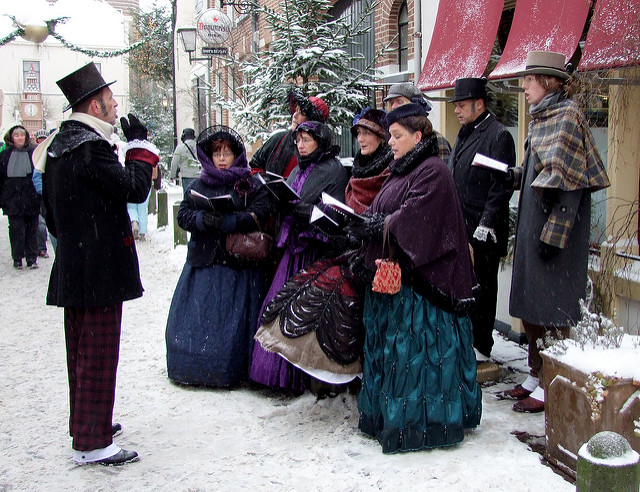 This is one of the most loved Christmas events in the Netherlands! Every year the historic Bergkwartier of Deventer is transformed for two days into a real-life scene from a Charles Dickens novel.
Everywhere you can see traditional 19th century Christmas decorations and more than 950 characters from Dickens' novels are brought to life around you. From wealthy lords and ladies to pickpockets, you will feel like you have stepped into the events of "A Christmas Carol" or "Oliver Twist".
Combine this with a market on the square, traditional carolers and the scents of roasted chestnuts and you can't fail to feel festive!
When: December 14 – 15, 2019
Christmas events in the Netherlands: Dordrecht
If you're in Dordrecht you can visit one of the largest Christmas markets in the country. Dordrecht Christmas market features hundreds of stalls, multiple stages for live music performances, a Christmas circus on one street, Christmas theatre in the Grote Kerk garden and a living nativity scene in the garden as well!
There are so many different things to see and do over the three days that you will definitely need to check out the program if you are thinking of going.
When: December 13 – 15, 2019
Christmas events in the Netherlands: Efteling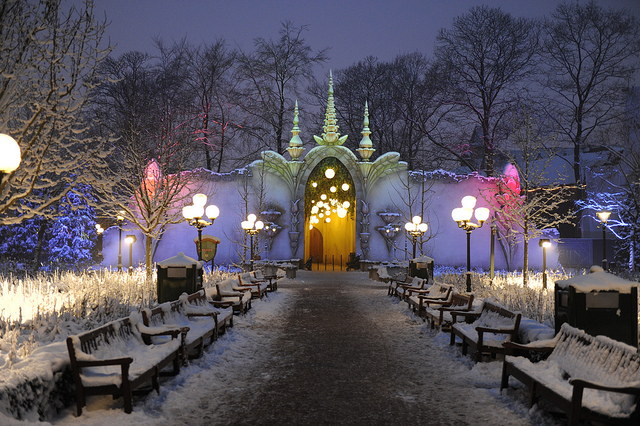 The Netherland's answer to Disneyland, Efteling is a magical place all year round; but during winter they like to kick it up a notch. There's an indoor skating rink, a cross-country skiing track for children, bonfires, mulled wine and hot chocolate. They even do special accommodation packages if you'd like to stay in one of their fairy-tale themed rooms over Christmas with unlimited access to the park and a Christmas feast!
Christmas events in the Netherlands: Gouda
Gouda by Candlelight
In the medieval town of Gouda a special day is held every year when the historic city center is closed to traffic and music is played, walks are set out, a living nativity scene is present and there is street theatre and dance.
There are free concerts in the churches and when it gets dark, instead of the city lights being turned on only candles are lit. The mayor reads a Christmas story, the lights on the huge Christmas tree in front of the town hall are lit and then everyone sings along to Christmas songs.
When: December 13, 2019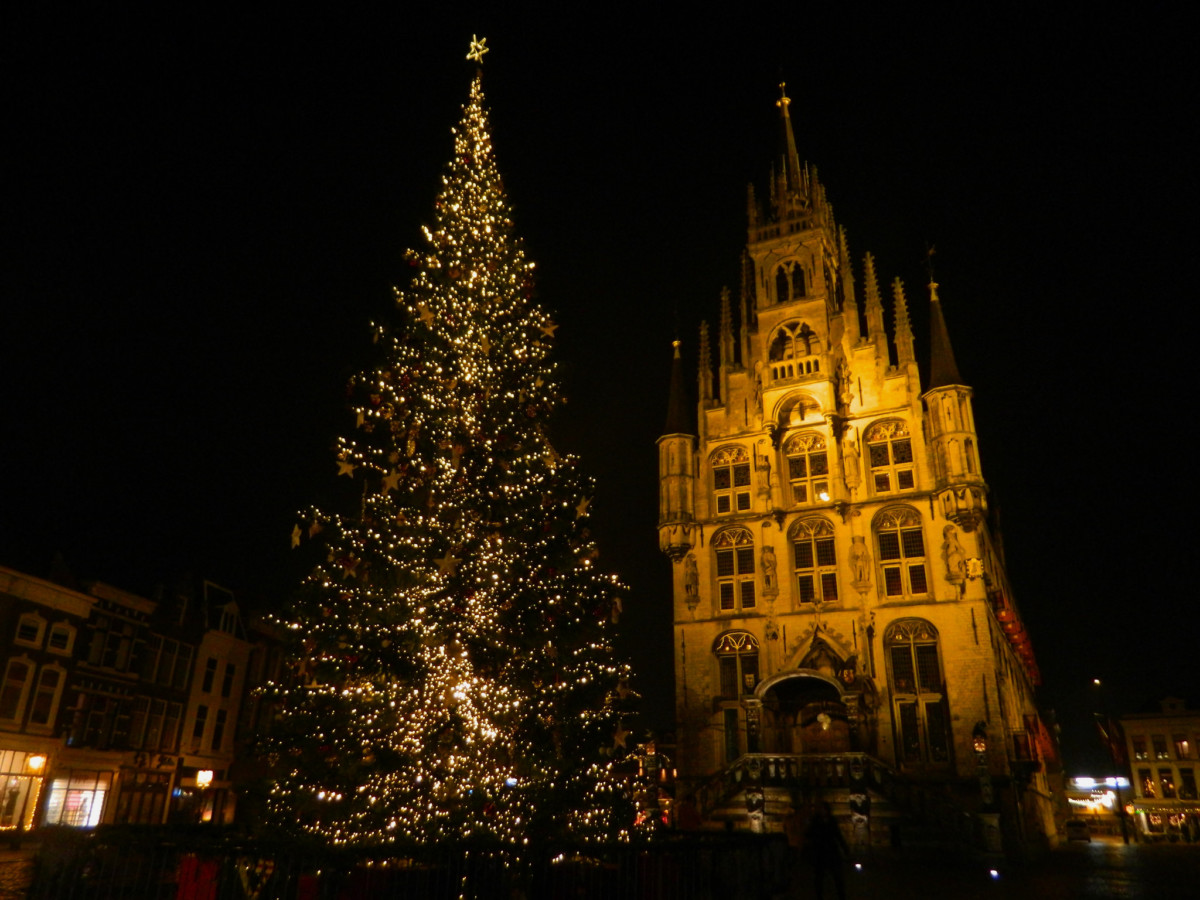 Christmas events in the Netherlands: Haarlem
Christmas Market in Haarlem
With over 300 stands the traditional Christmas market in Haarlem is another magical place for you to find special handmade gifts or simply enjoy the sights, sounds, food and drinks! There is a Dickens orchestra in the centre, multiple free choirs in the local churches and even a Christmas ballet in the Bavokerk.
For something a bit different you can also take part in the Haarlem Winter Beer Festival and taste different speciality beers from the Netherlands and abroad!
Christmas events in the Netherlands: Heemskerk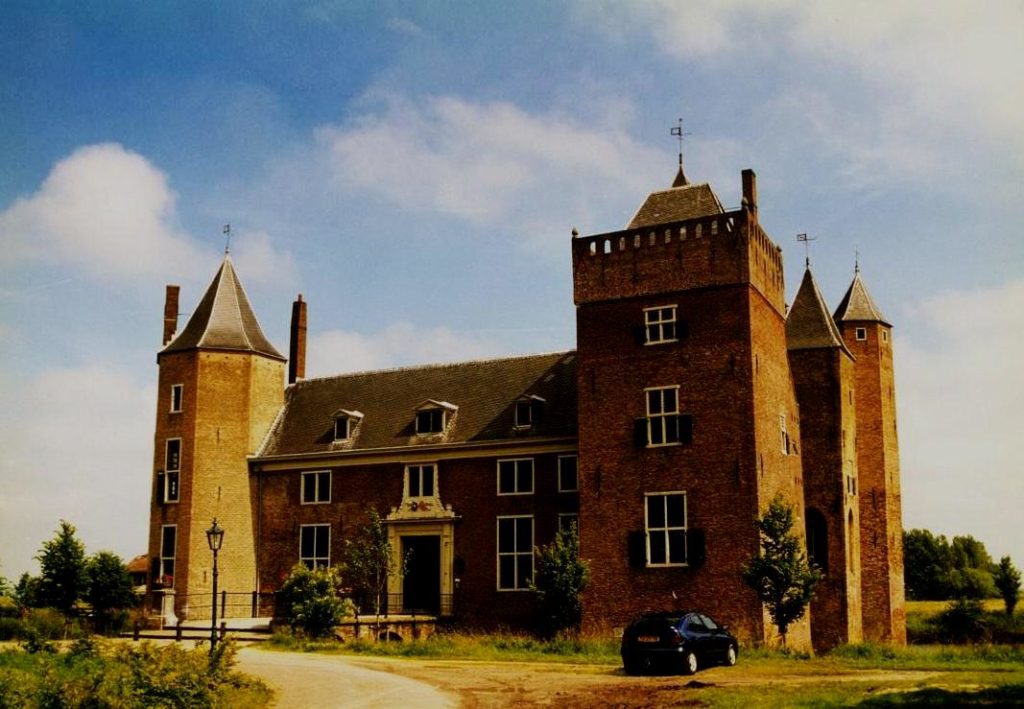 Castle Christmas Fair
What's more magical than a Christmas market? A Christmas market at a CASTLE! Slot Assumburg in Heemskerk (North Holland) hosts a Christmas market in and around the castle itself, with live music and fireworks shows taking place as well.
The fair opens on Thursday 29th of November and then runs until Sunday 2nd of December. You can check out the program of events and ticket prices on their website.
When: 28 November – 1 December, 2019
Christmas events in the Netherlands: Het Loo Palace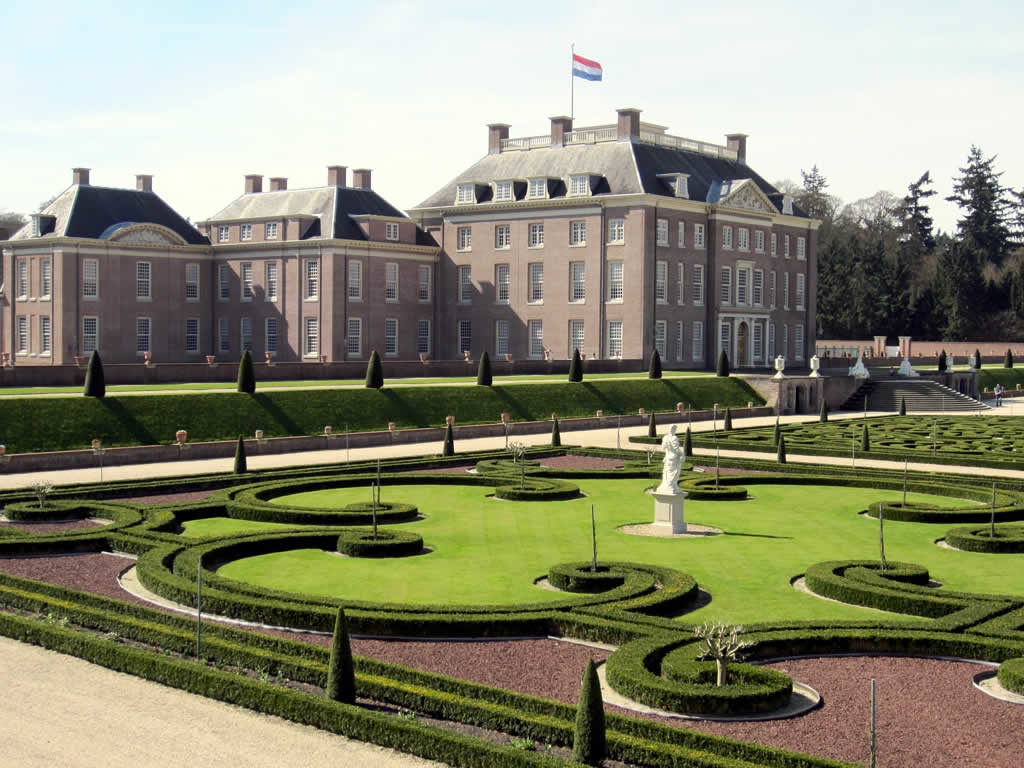 Christmas in Palace Het Loo
If you want to feel a bit more royal while you celebrate the season make sure you visit Het Loo Palace during its Christmas event; where the beautiful rooms are decked out with Victorian Christmas trees and decorations formerly belonging to the previous Queen Wilhelmina and Prince Hendrick.
The palace is also decorated with plants from the palace's orangerie greenhouses and the tables are bedecked with damask, crystal, silver candelabras and fruit. On the palace grounds there is also an ice rink for skating, and in the Coach Houses you can see carriages, sleds and cars used by the Oranjes.
When: December 7, 2019 – January 5, 2020
Christmas events in the Netherlands: Leiden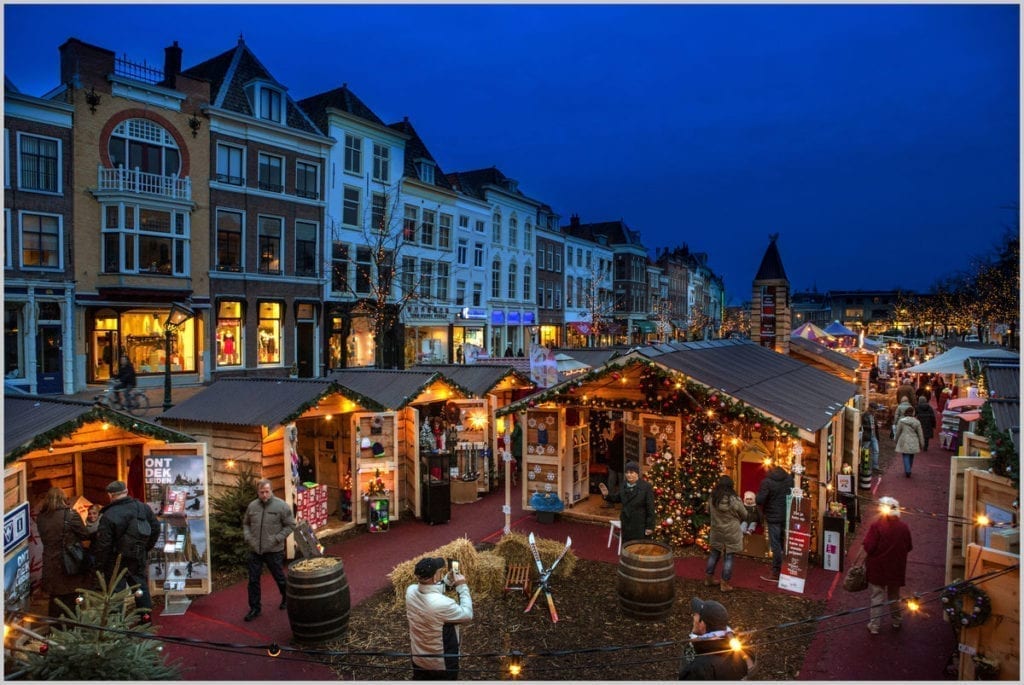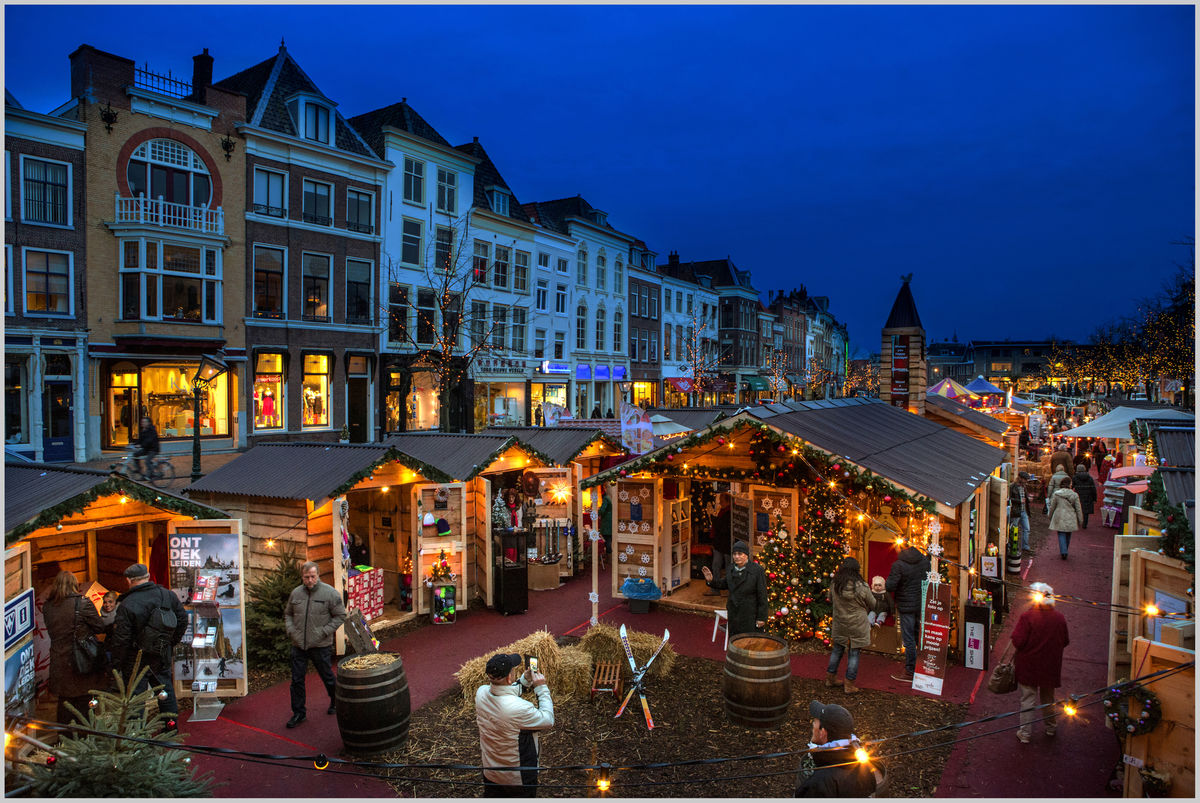 Floating Christmas Market
Another Christmas market but the one in Leiden has the distinction of being the country's only floating Christmas market. Featuring cosy chalets with gifts to be bought and, of course, tasty treats to be eaten, this is definitely a unique experience.
There's also a floating ice rink, a special children's Christmas area on the square in front of the Hooglandse Kerk (where they can meet Santa), a nostalgic funfair and a light parade – that's the full package!
Christmas events in the Netherlands: Maastricht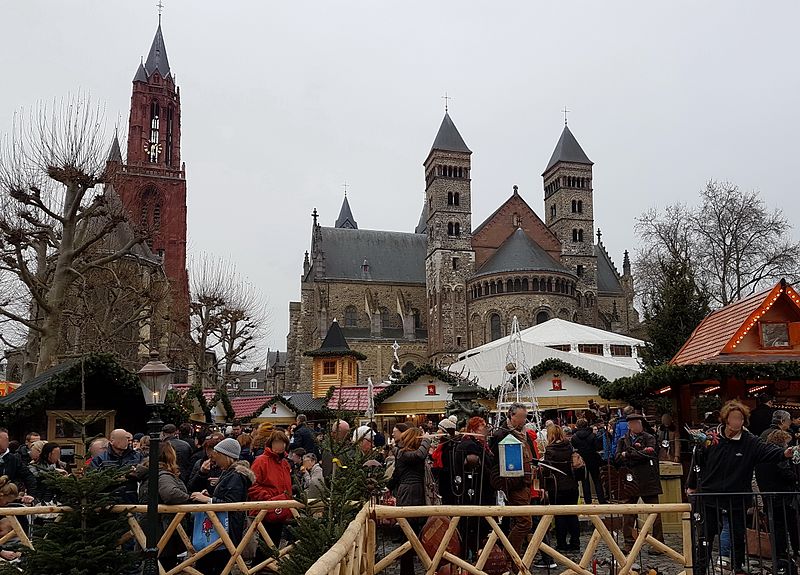 Magical Maastricht
The whole town of Maastricht goes into Christmas overload between the 1st December and the 1st of January; with skating rinks, a market, decorations, a ferris wheel, a 'House of Santas Claus', and a culture festival featuring music, dancing and theatre.
There's also a light route you can follow to see the best of the Christmas lights and the culture festival features many different performances throughout the month all over the city. Check out the website for all the details on this very magical event!
When: November 29 – December 31, 2019
Christmas events in the Netherlands: The Hague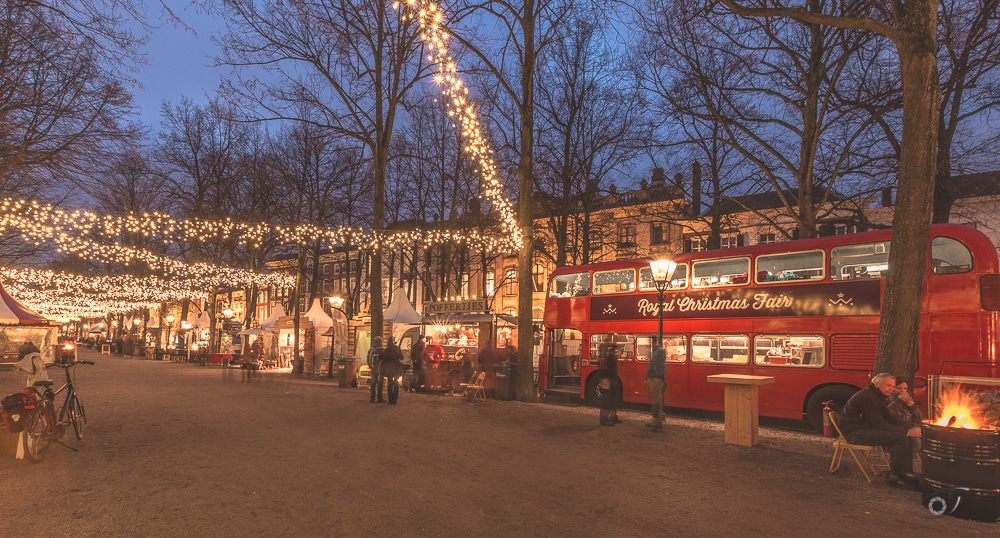 Royal Christmas Fair
If you're in The Hague then you're in for a treat with the Royal Christmas Fair to add a touch of extra class to Christmas. For a week-and-a-half, the centre of The Hague is transformed into a beautiful Christmas fair featuring a market, gorgeous decorations, cultural events and, of course, Santa.
When: December 12 – 23, 2019
Christmas events in the Netherlands: Valkenburg
The Netherlands' very own 'Christmas Town', Valkenburg near Maastricht, is host to many Christmas events. There are three different Christmas caves, underground Christmas markets surrounded by murals, sculptures, and an 18th Century Chapel.
The town also has a Christmas parade on Wednesday and Saturday nights and there is also a fairytale forest, Santa's village and Santa's gift factory for kids. Definitely a little town packed with Christmas fun!
When: November 15, 2019 – January 5, 2019
Christmas events in the Netherlands: Zwolle: Dutch Ice Sculpture Festival
And finally for Christmas events in the Netherlands, if you want to feast your eyes on some amazing ice sculptures then the Dutch Ice Sculpture Festival is the largest in Europe!
This year's theme is 'Journey Through Time' which means you will get to see incredible ice sculptures inspired by dinosaurs, mammoths, the industrial revolution, the Golden Age, and the first man on Mars.
When: December 14 – March 1, 2019
There you have it, more Christmas festivals and events than any one person could ever hope to see in a month and all within the little country of the Netherlands! If you visit any of these Christmas markets, events or festivals make sure you tag us on Instagram with @DutchReview and follow us! 😉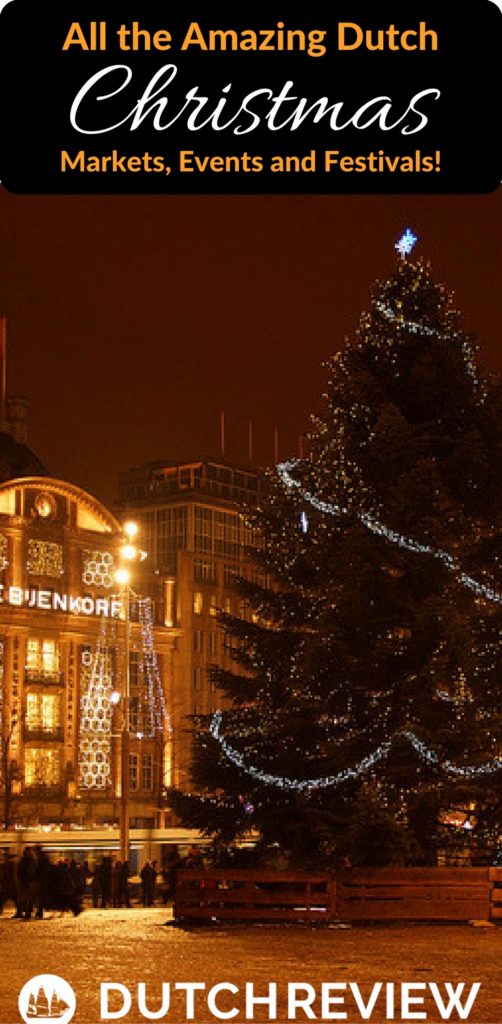 Feature and bottom image: Floris Looijestijn