Around the same time every year, the Dutch go mad over one tasty, spear-shaped, vegetable. If you haven't noticed them in supermarkets yet, you might not have been paying attention: chances are, the asparagus has been gracing the shelves of your local store for almost two months now.
There are countless ways to prepare asparagus, and the crop has been growing fast in popularity.
Part of a European Identity
Indeed, idolising these slim, green-or-white stalks is a proud European tradition. The ancient Greeks believed them to be beneficial herbs, and they have long been considered to have aphrodisiac properties (certainly, this year's rock-bottom prices will have set a few Dutch hearts racing already). In fact, Worcester Cathedral in England held a special ceremony just last month to venerate the asparagus. It featured a bunch of the vegetable carried up the aisle by a man in a dark suit, a slightly plump St George look-alike, and a third gentleman ('Gus') solemnly dressed as a single, large asparagus.
It's enough to make me go green with envy (who wouldn't wanna be in Gus' boots?), but the ceremony also invited more than a few comments about Monty Python and some knights in search of shrubbery. Members of the Anglican Church considered it "absurd". The ritual also must have increased exponentially the concern probably already felt by members of Christian Concern, a pressure group.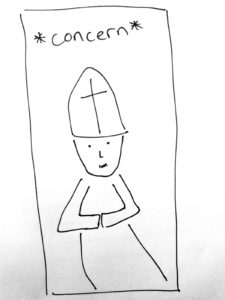 Asparagus: the statistics
Jokes aside, let's look at some facts about Dutch asparagus production. According to Statistics Netherlands (the 'CBS'), this country is
Europe's fifth-largest asparagus-producer. As you can see in the handy chart to the left, the Germans are the EU's biggest producer by 1,000 hectares. Clearly, they're also crazy about the stuff, even importing one tenth of Dutch-grown asparagus to satisfy their national cravings.
Further, the amount of land given over to asparagus crop in NL is growing. The CBS calculated a 6 per cent increase in asparagus-producing farmland from 2015-16.
Maybe the Dutch feel the need to offset their soft-drinks addiction – some organisations suggest that the Netherlands has the highest per capita consumption of sweetened beverages in Europe (although that was questioned in this recent article).
Either way, I guess this love of veggies keeps the Dutch relatively slim. Remember, we were eating kale long before it became cool with health-crazed granola-munching vegan yoga-nuts in Cali.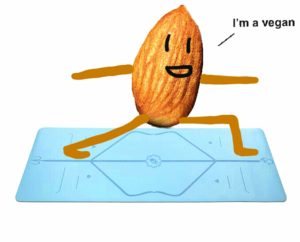 Go forth and eat asparagi!
Have you been taking advantage of the season? Or do you feel like you you've been missing out? Fear not! Asparagus season lasts from 11 April to 24 June, so the time is ripe for you to go live out your vegetable-related culinary ambitions.
More good news: this year's crop was both earlier than usual and about HALF THE PRICE of last year's. Not ideal for producers maybe, but great for the price-conscious consumer!
Basically the long and short of it is: what the heck are you waiting for?! Go whip up some asparagus-themed meals!