It's that time of year again: the Crossing Border Festival is back for the 27th time! A yearly staple in The Hague's event calendar, the festival celebrates international music and literature and is well known for the incredible artists who have graced it over the years. This year is absolutely no different – so if you haven't yet got your tickets, let this article persuade you that now is the time.
Crossing Borders is the place to be, whether you're craving interesting conversations, new musicians to listen to, or fabulous cultural performances. In the past, the festival has played host to Mumford & Sons, Ed Sheeran and Lou Reed. This year, along with plenty of exciting musical performances from people like Kevin Morby and Kate Tempest, it will have some incredible writers for you to listen to in interviews, including Daisy Johnson and Hilary Mantel.
Nature, interviews and poetry at Crossing Borders 2019
One of the most exciting events happening at Crossing Border this year is the Nature Programme, happening on Thursday (31 October) evening. This is a collaboration between Crossing Border and its tech sister company, Border Session. With topics from classical nature writing to biotech experiments to environmental activism and speakers like William Leslie Amanzuru (founder of Friends of ZOKA) and Dr. Andrew Quitmeyer (who started his own Field Station Makerspace in Panama), this is not something you can miss. There will also be a spoken word performance by Smita James and an interview with Daisy Johnson (the youngest person in history ever shortlisted for the Man Booker Prize). As always, the European Literature Prize will also be presented at Crossing Border, on the 3rd of November. And so, so, so much more (can you tell I'm obsessed with the programme yet?).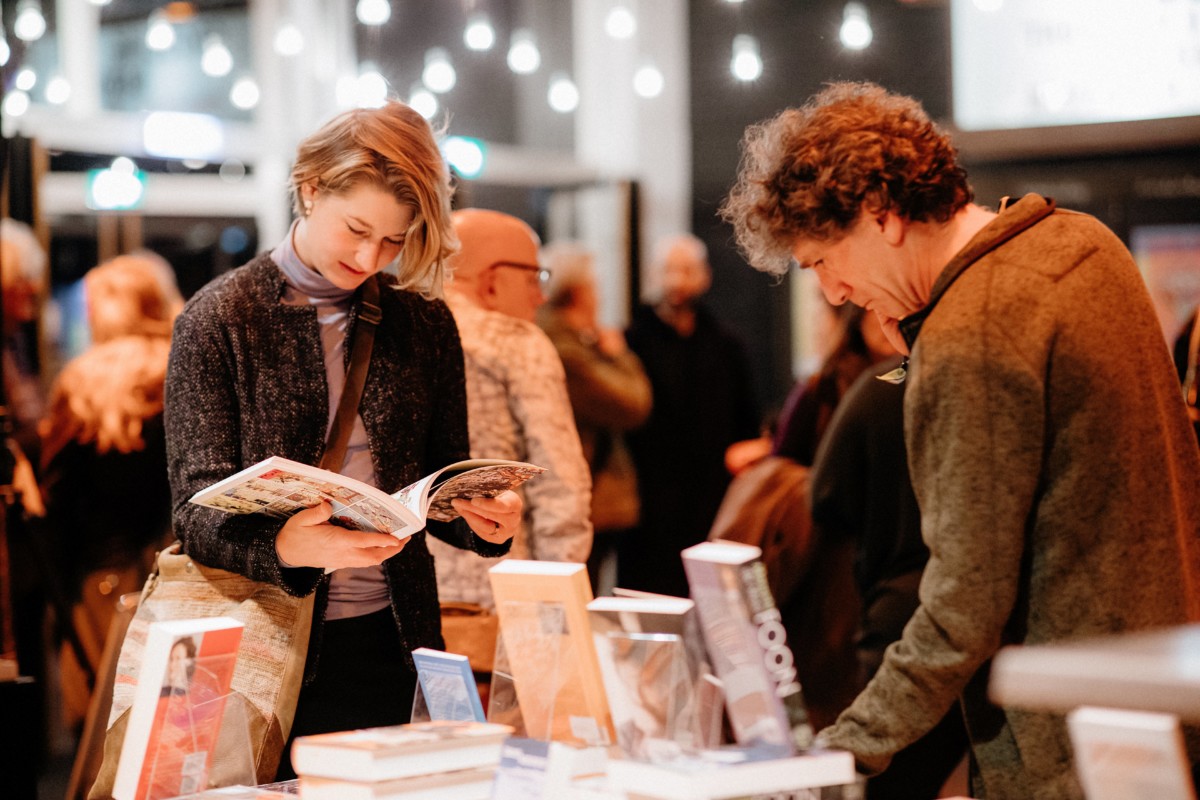 Hilary Mantel at Crossing Border 2019
If you want to know what makes me actually non-verbal with excitement, it's finding out that my favourite author of all time will be at a festival in my city. This year, the Crossing Border festival will be graced by none other than Hilary Mantel. I could talk for hours about her Wolf Hall series on Tudor England (Bring Up The Bodies is my favourite book of all time). But to be clear, it's not just me who is blown away by Mantel's writing: The Guardian put her at number one on their list of the best writing of the 21st century. At Crossing Border, she's going to be talking about her first book, A Place of Greater Safety, a masterpiece about the French Revolution.
László Krasznahorkai at Crossing Border 2019
As though one Booker Prize winner wasn't enough, Crossing Border will also be hosting László Krasznahorkai, who was awarded a special Man Booker International Prize for his entire oeuvre in 2015. He is also always Hungary's entry for the Nobel Prize for Literature each year. Translations of his work have become available over the last couple of years, with a translation of Baron Wenckheim's Homecoming due to be released this fall.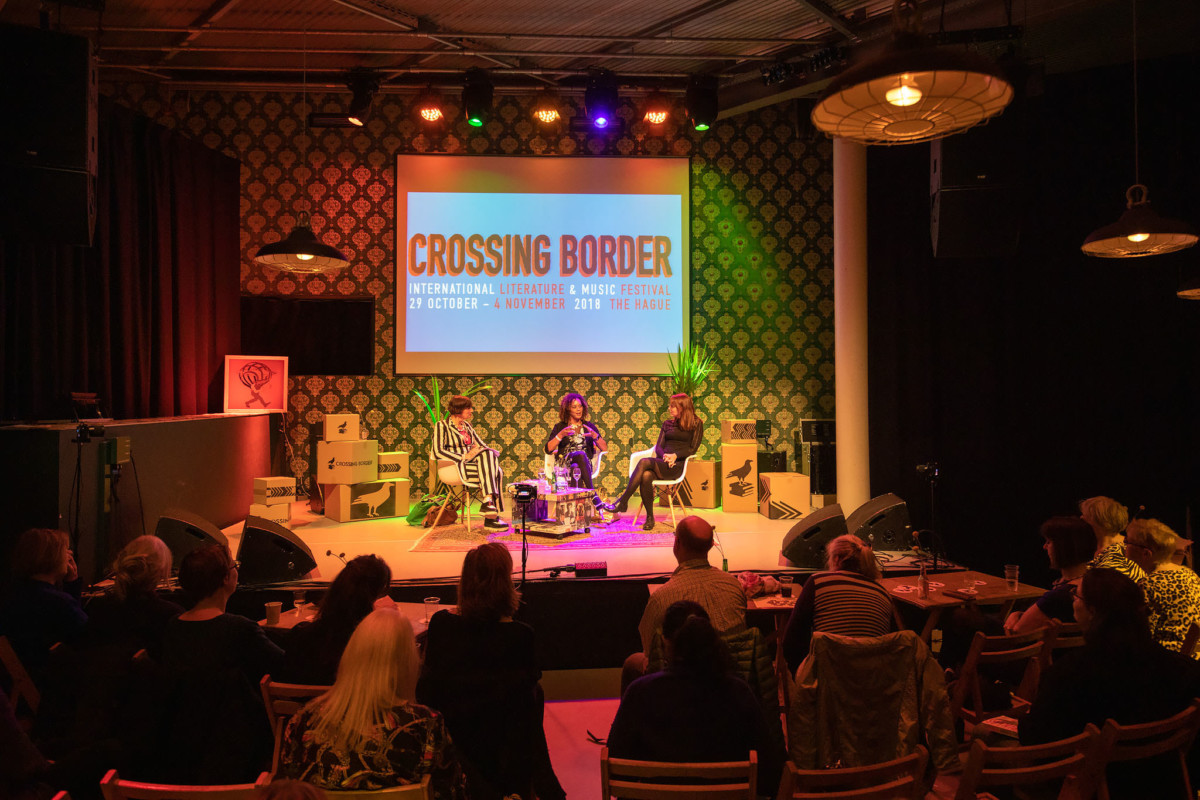 Find new music at Crossing Border 2019
When we say that the Crossing Border Festival has played host to some amazing artists, we really mean it. Lou Reed, Ed Sheeran and Mumford & Sons all played at the festival just before breaking through, so if you want to see some up and coming musicians this autumn, the Crossing Border Festival is the place to be. On 3rd November, there is an event called UNHEARD OF, curated by Rembrandt Frerichs, which presents Perpetual Motion (A Celebration of Moondog) and Iranian singer Mahsa Vahdat, among others.
This year's most exciting music acts
One of the most exciting acts we can expect this year is Kevin Morby– which should remind us nicely of Lou Reed's performances in earlier years at Crossing Border. In his latest album, Oh My God, Morby plays the piano and is accompanied by a gospel choir. The festival will also have a performance from Soap&Skin, accompanied by s t a r g a z e, an orchestral collective with influences from both modern pop and modern classical music. Soap&Skin is an Austrian artist who creates ethereal, dark music. I'm also personally very excited about SpaceAgePoetry, which provides eerie, spacey, but danceable beats in combination with the vocals/lyrics of Justin Samgar.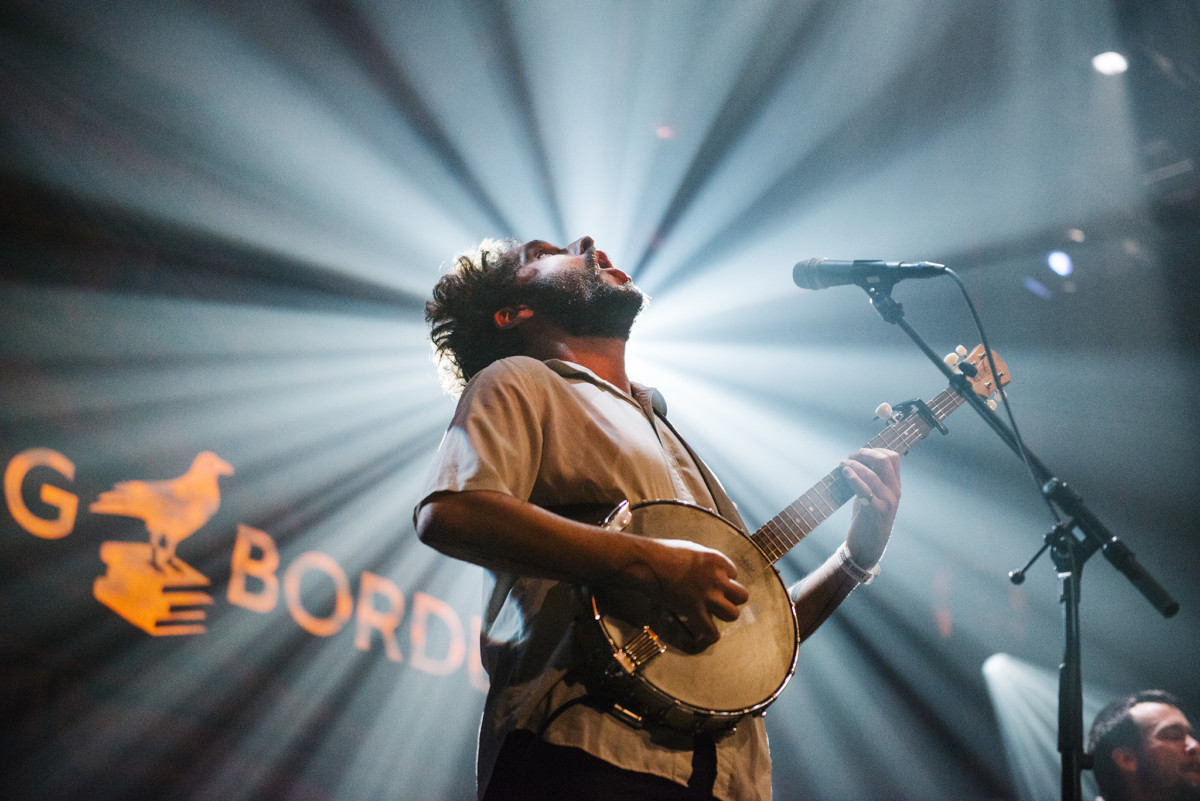 The practical details for the Crossing Border festival
As for the nitty-gritty of the festival, here are the details. You can find the full programme here: the festival runs from 29 October to 3 November. Tickets can be bought for individual events, individual days, or you can get all-access tickets for both Friday (01/11) and Saturday (02/11). It takes place in three gorgeous locations in The Hague: the central library, Theater aan het Spui, Nieuwe Kerk, with some additional events taking place in the Katrina Festival Tent.
Have you been to the Crossing Border Festival before? How was it? And what events are you most excited to see this year? Let us know in the comments below!
Feature Image: Crossing Border Festival.