Looking for some great places to eat in Rotterdam in 2018? So were we! So we hopped into town and got you something meaty, something fishy, pizzas and British food on a boat! So strap in, plan that trip to Rotterdam and work up an appetite as we'll work our way through some of the best places to eat in Rotterdam.
CEO Baas van het Vlees
This one has been on my list for quite some time. CEO Baas van het Vlees is an award-winning meat restaurant in the up-and-coming Rotterdam neighborhood of Katendrecht, just a few minutes walking from Hotel New York and the Phenix Food factory.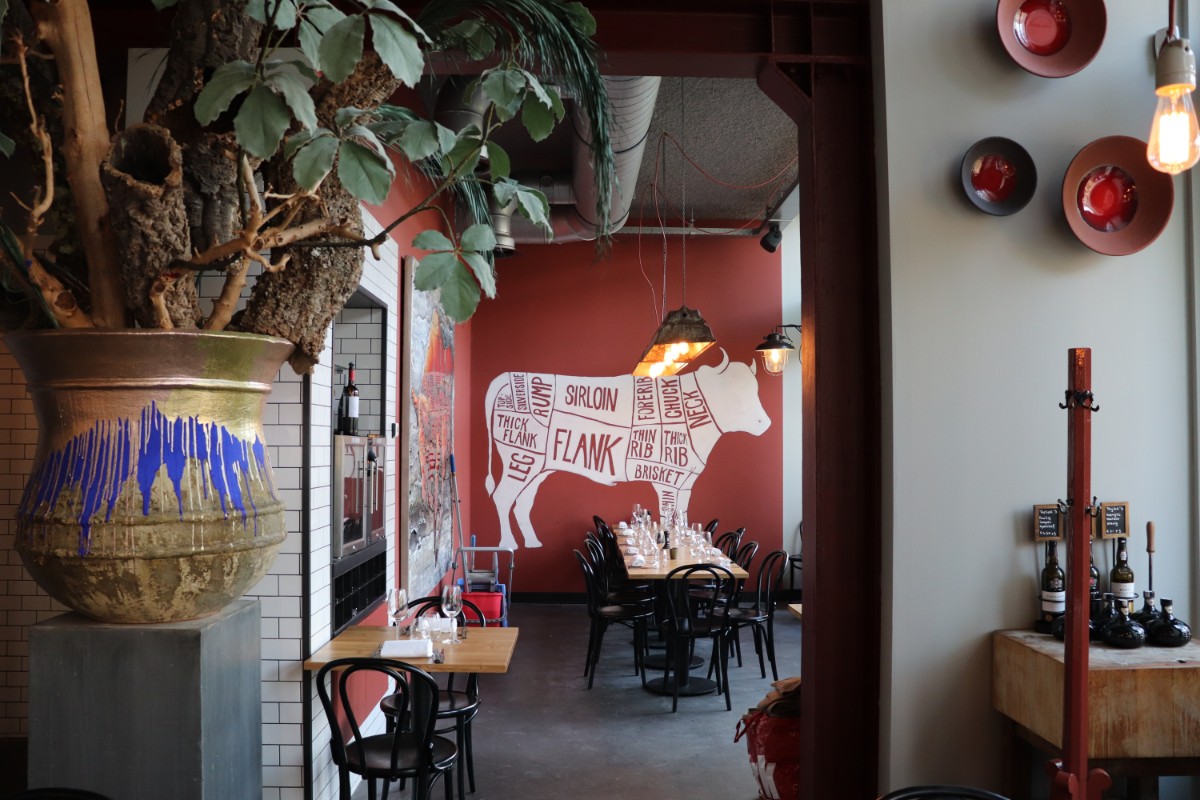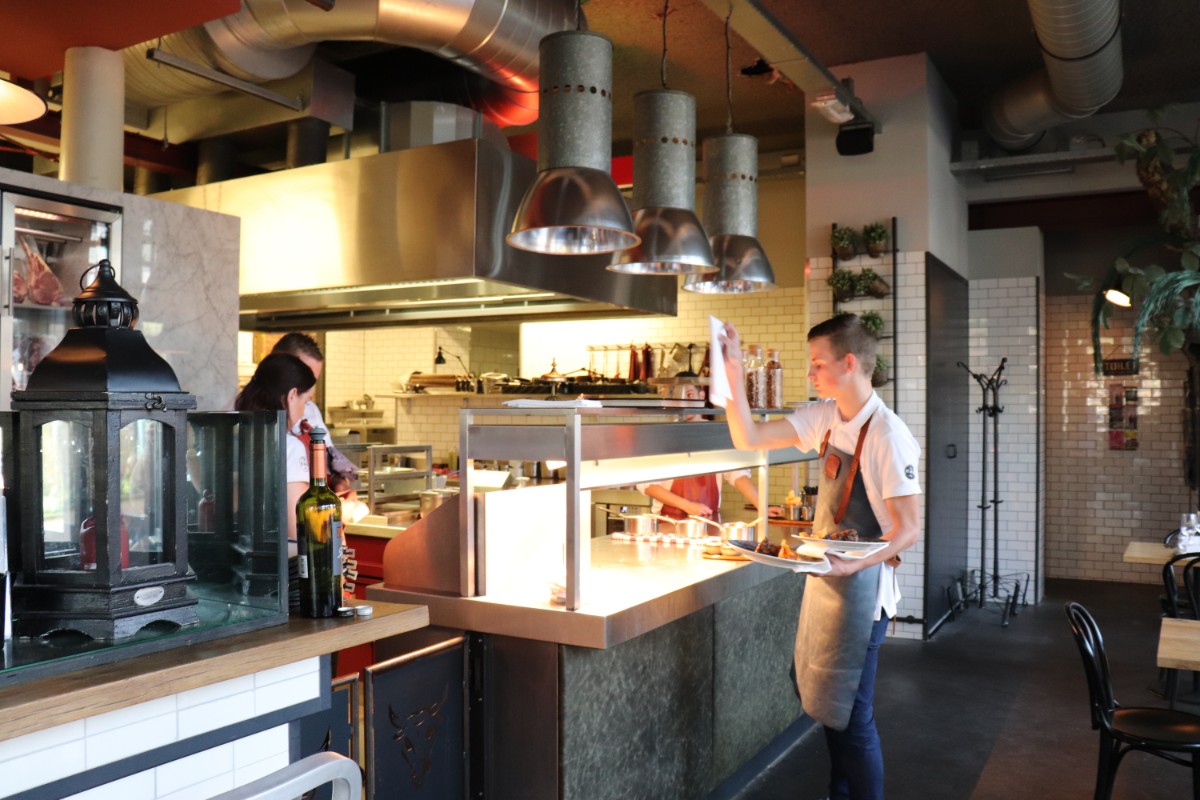 We were lucky for more than one reason. First of all, I wasn't kidding about that award-winning bit: more than once was 'CEO Baas van het Vlees' declared the best meat-Restaurant of the Netherlands in the past years (expectations running high). Second, the place is conceptualized by Mario Ridder, who also thought up Restaurant Aji and Joelia, which boasts a Michelin star. Third, Baas van het Vlees just opened up a terrace, perfect if you're visiting on an early warm Spring night as you can see.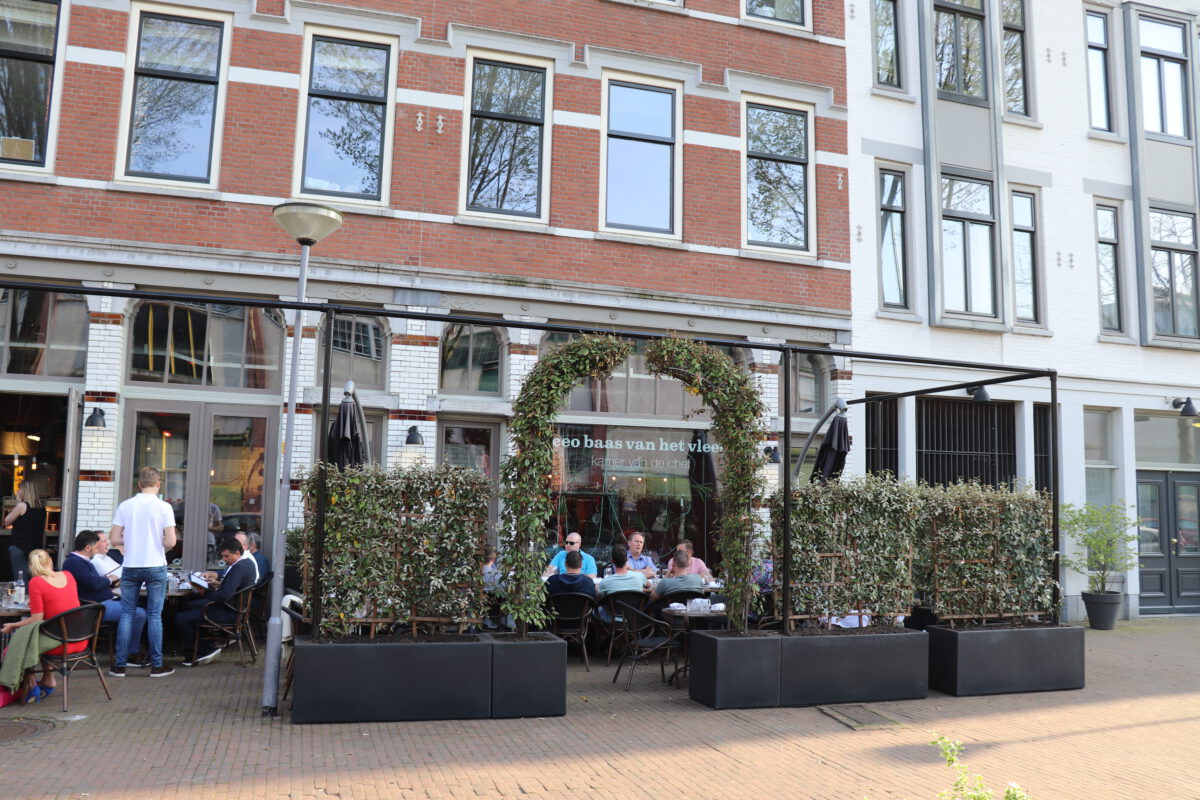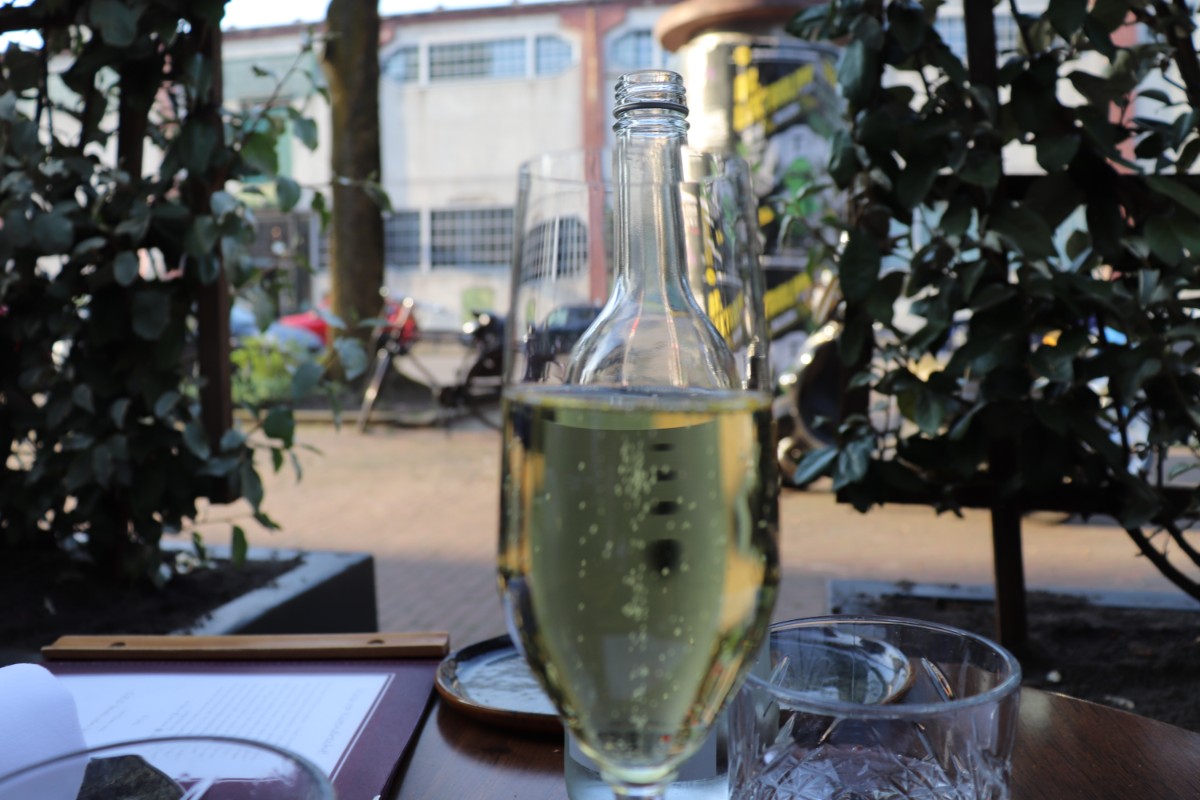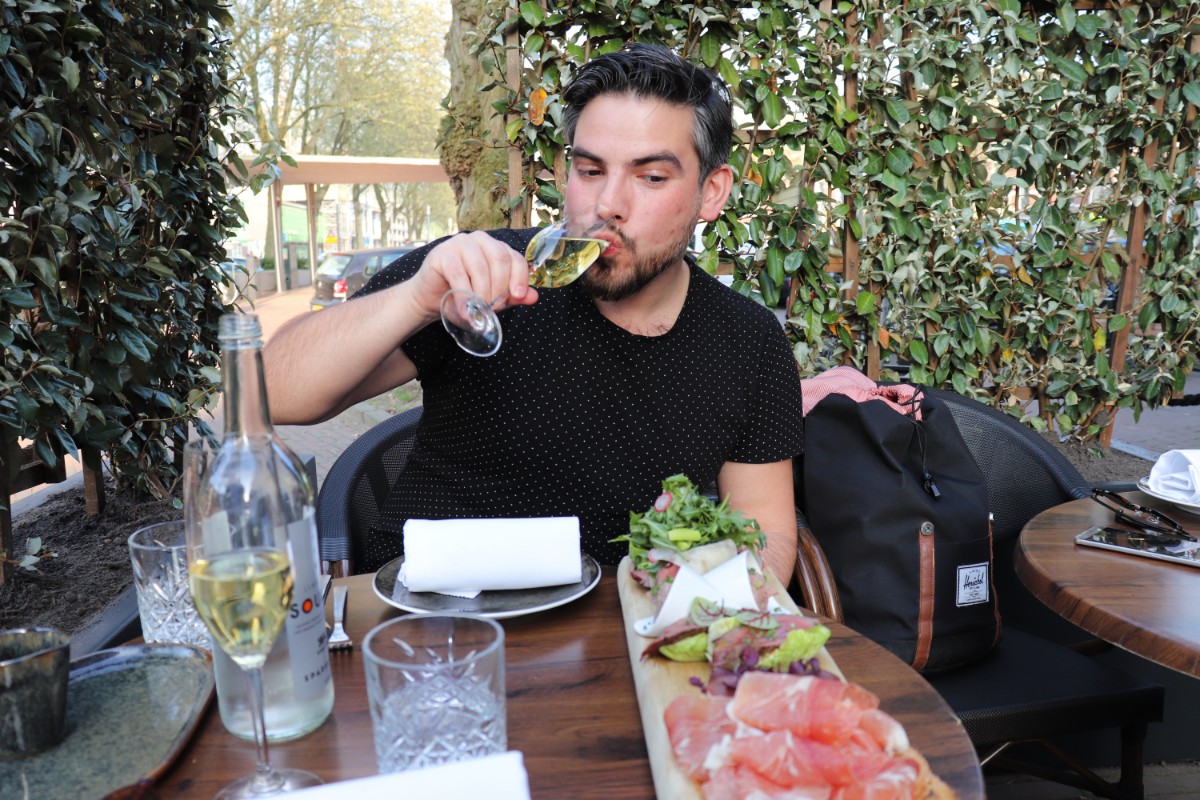 So there's a nice meatpacking vibe in the interior, good terrace and I'm sure you'll believe me that there was a lovely girl who knew her wine-business like no-other. You want to hear about that meat. We got stuck in right away with their C.E.O plateau – which hands down was the best meat platter I ever had in life.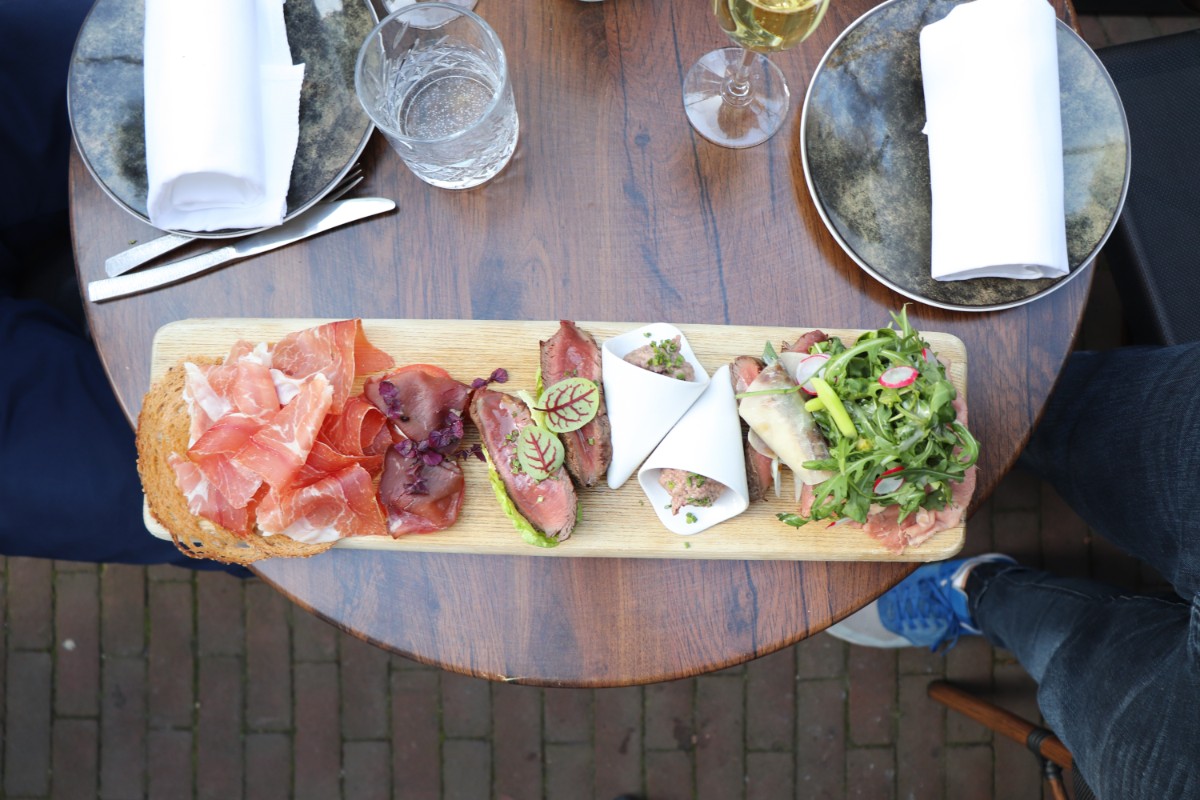 There was rilette there, vitello tonato, prosciutto – basically all kind of the finer meat in life. But it was all still foreplay, time for the main meat course! We had a chat with the staff about all the meats they're serving and what the difference was in taste. It was really interesting to hear how an American Cote de Beouf was fed corn and tasted a bit sweeter consequentially. We also peeked in their open kitchen en meat cabinet to see the magic happening.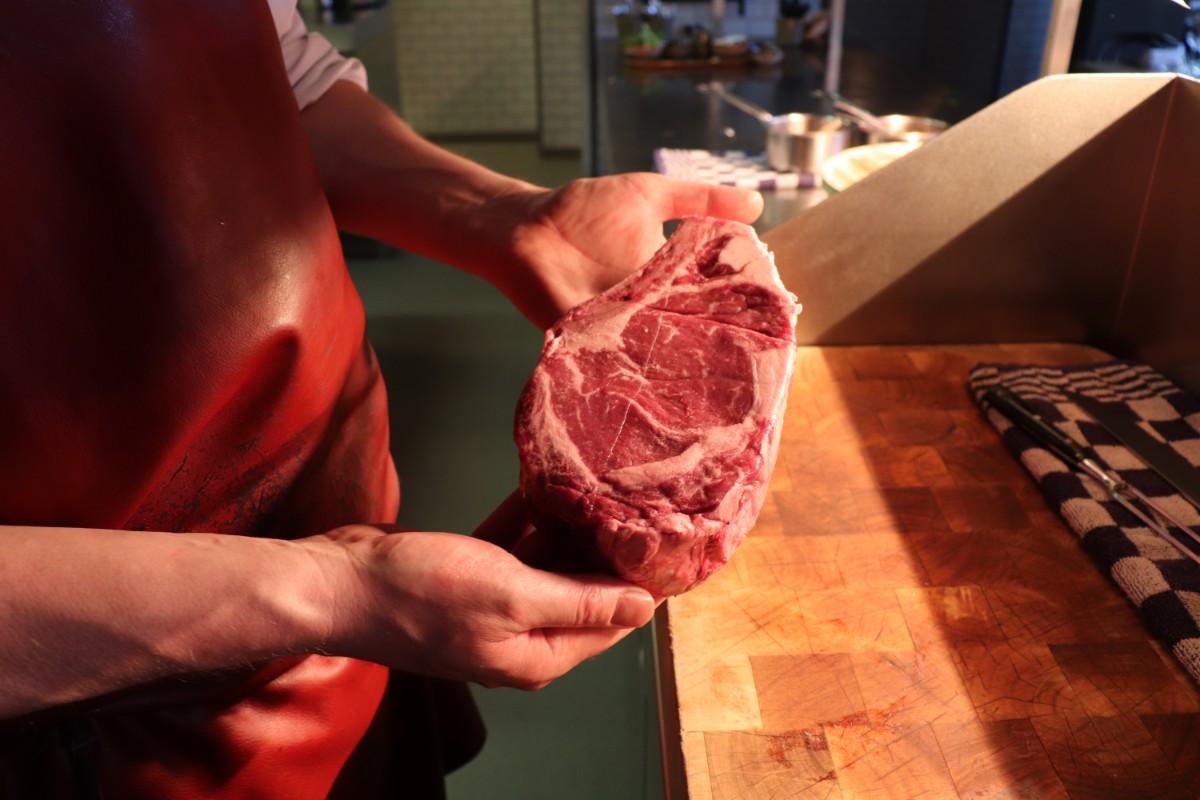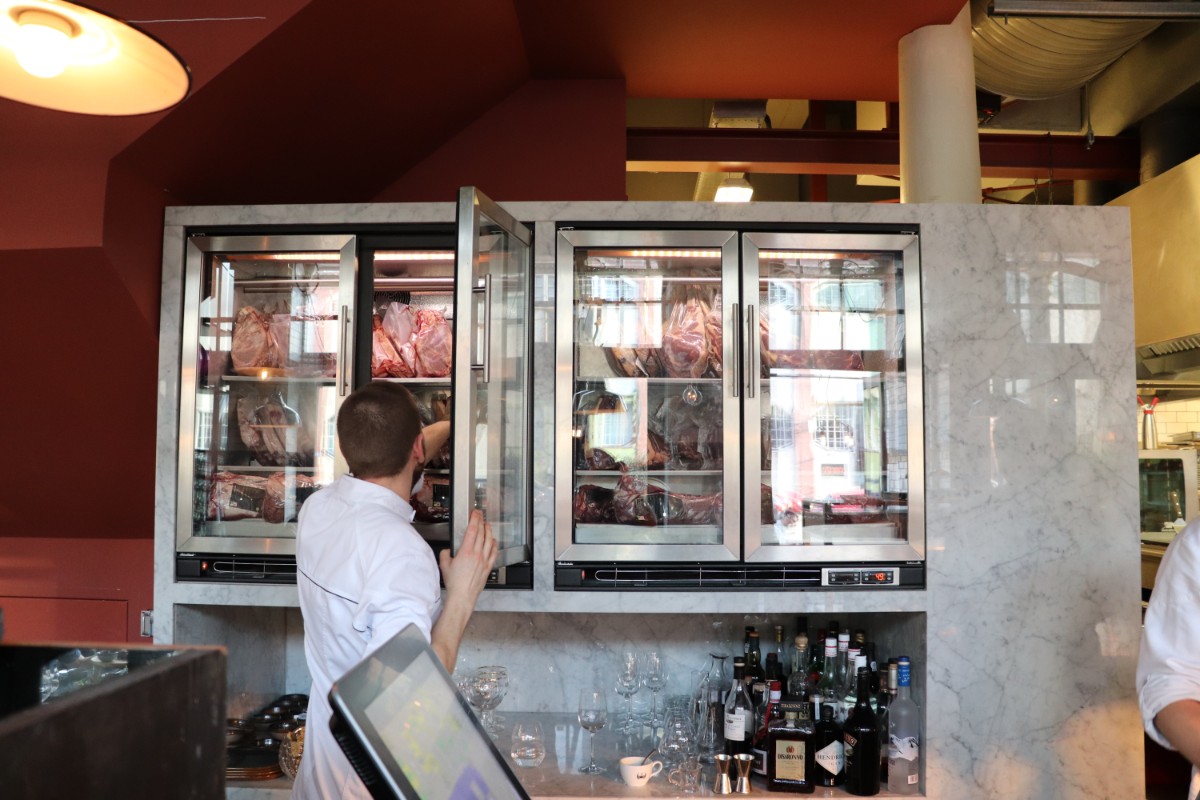 Most of the meat on the menu is tomahawk steak, entrecote and Ribe-eye; the finer pieces of meat in life. Anyways, when in Rome, we got the Côte de Boeuf "USA" and once again I had one of the best meat-experiences in my life – the following pictures will make you believe that statement without any reservations.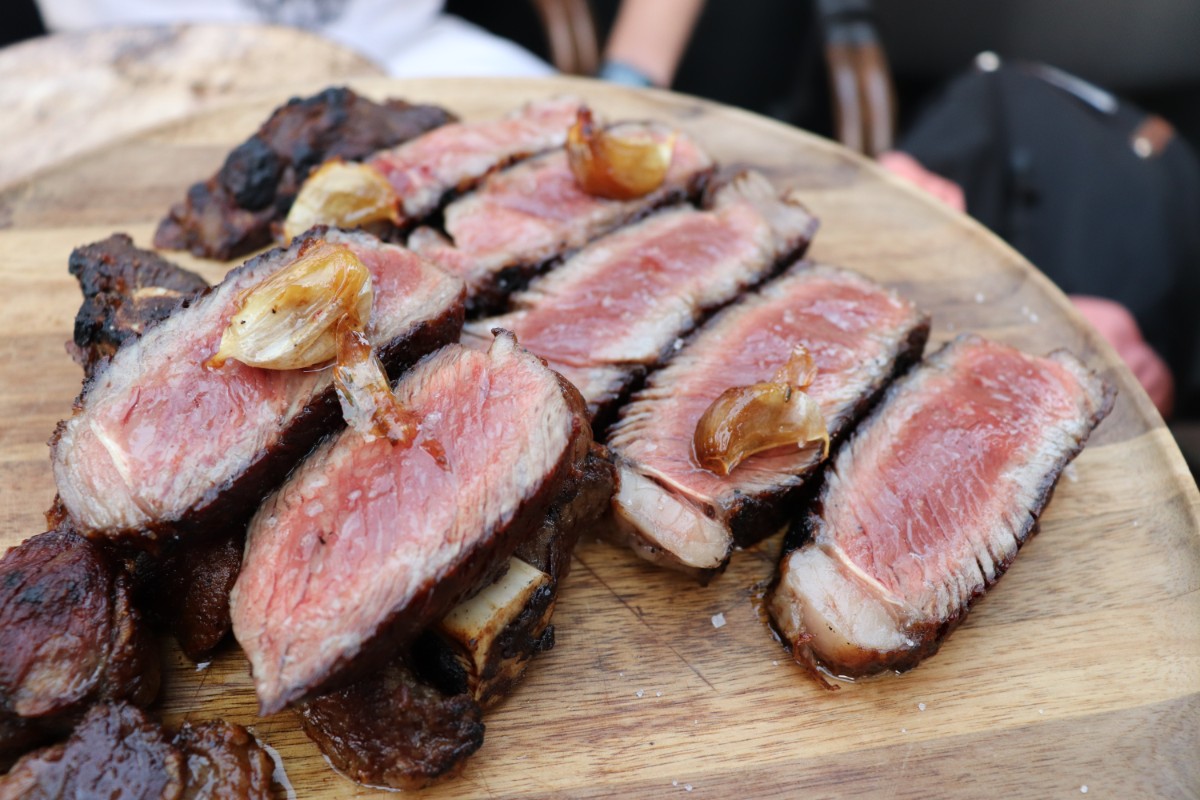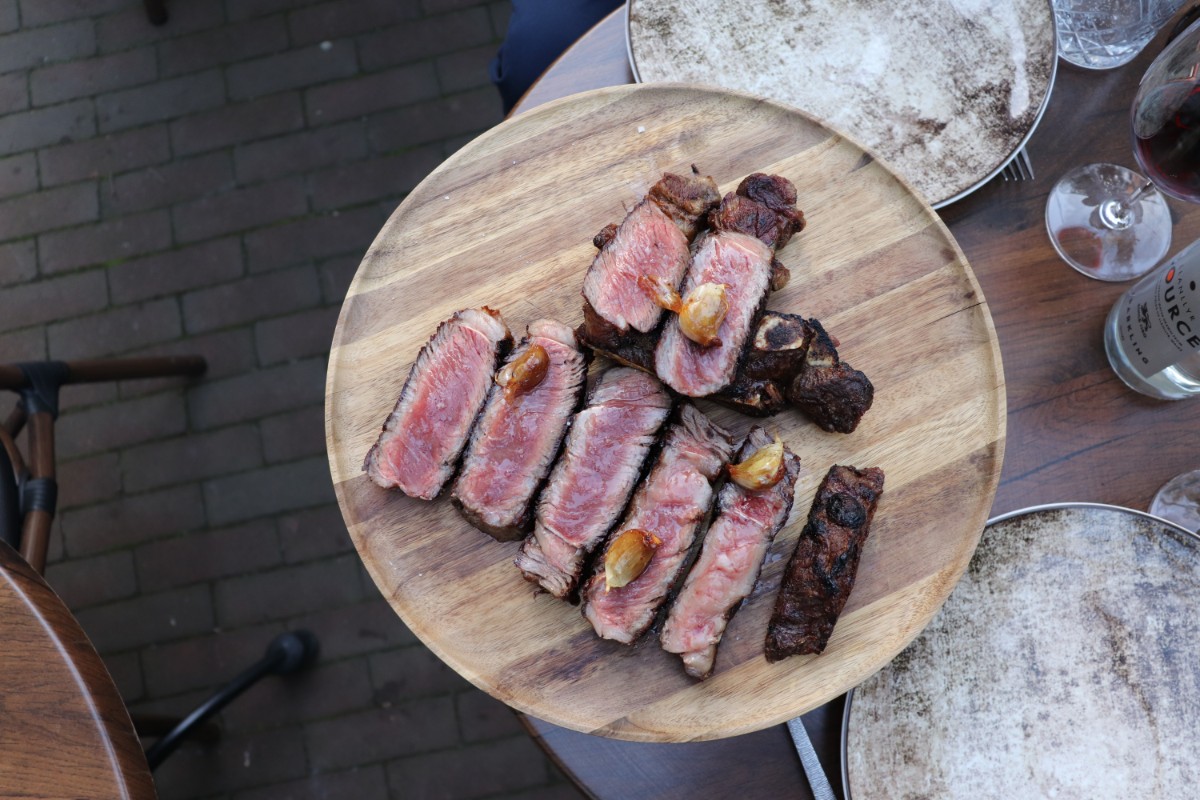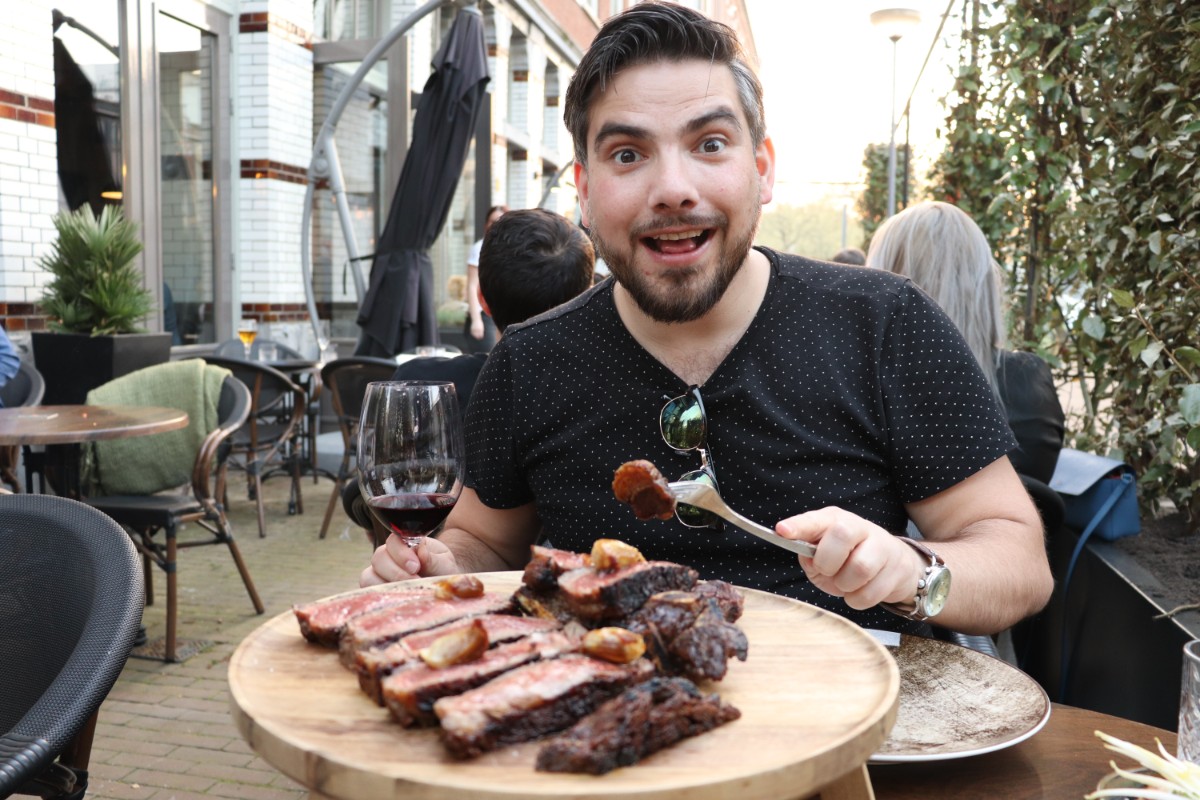 After this treat, there was magically still room for desert. Which was also pretty damn impressive, there's also the option of venturing into their basement and picking some cheeses for the after-dinner 'kaasplankje' but we had more of taste sweetness afterwards.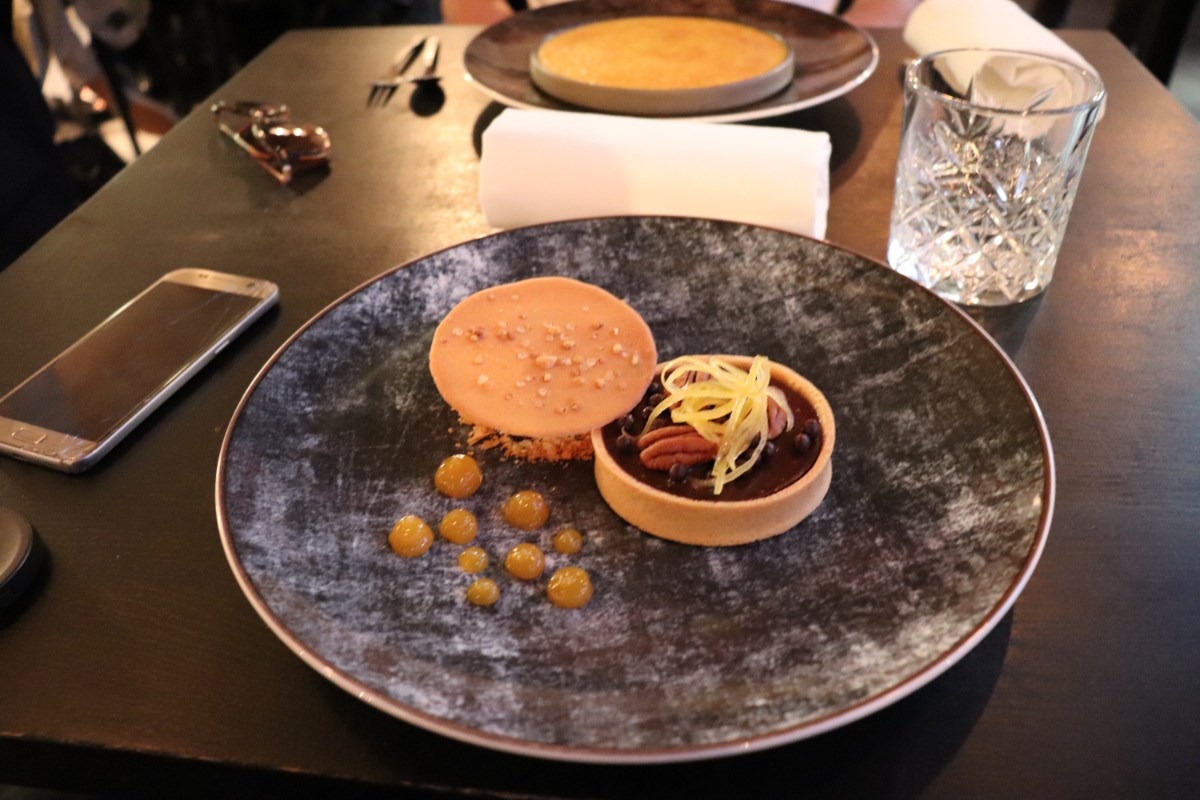 It's really of a treat-yourself-thing, other people there were thinking the same thing (the place was packed by the way, Katendrecht really has picked up) and the price-tag honestly also turns it into a place you probably won't eat at every day. But damn, that meat-experience was nearly life-changing, so go there once when you're in Rotterdam!
CEO Baas van het Vlees
Sumatraweg | 1-3,                                                                                                       3072 ZP Rotterdam
Website | Instagram | Facebook
Langoest
Next up, something more fishy than meat this time. Right at the 'Boompjes' boulevard, a minute walk from the Erasmus bridge, you'll find Langoest in what used to be the old 'Beeren' restaurant. The place is unrecognizable now, and that's a good thing because it looks stunning!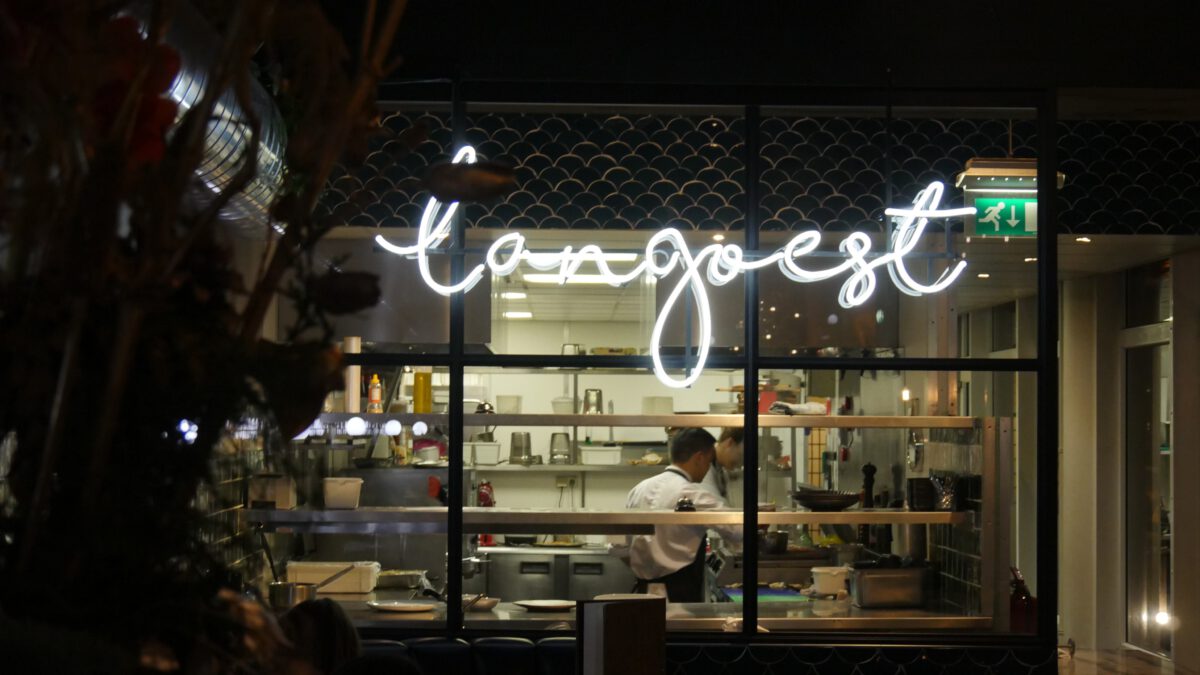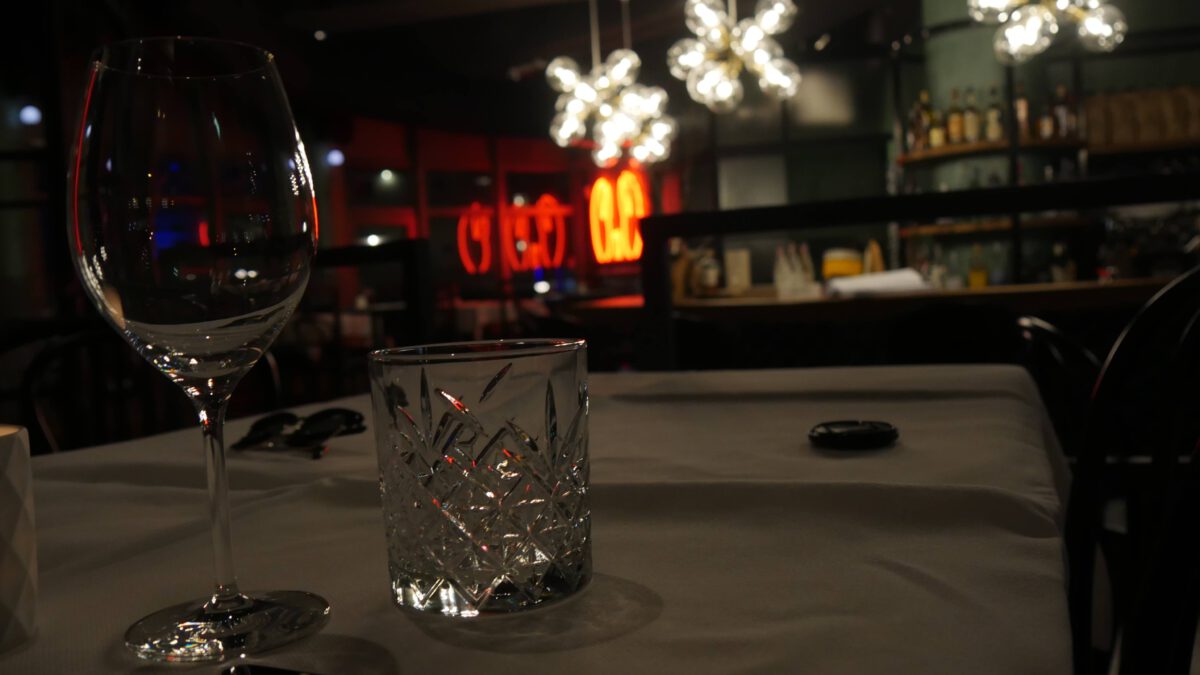 The young owner has transformed this place into a top-notch restaurant, always inspiring to see places in Rotterdam look so pretty nowadays. There's something there for everybody on the menu as well, but it helps if you're a fish-lover. Let's start with some shells: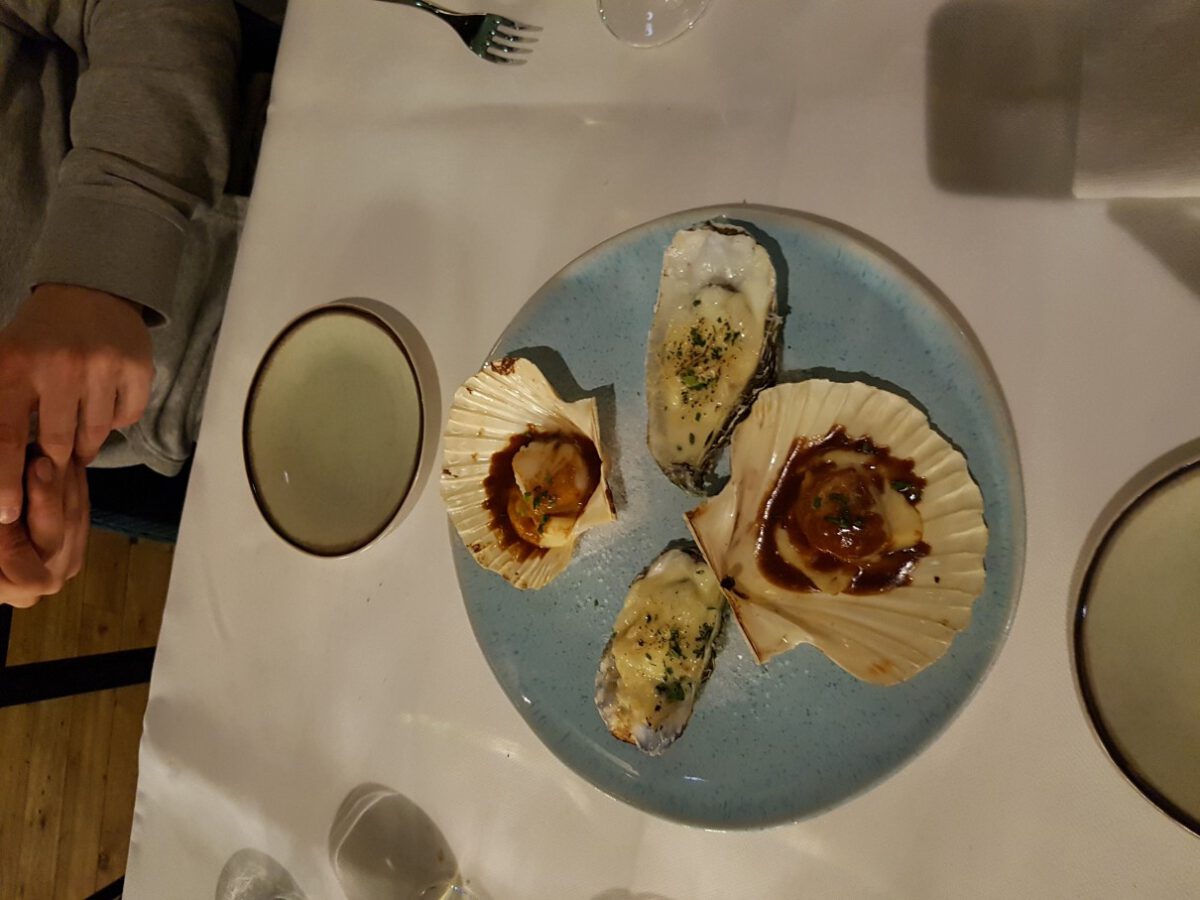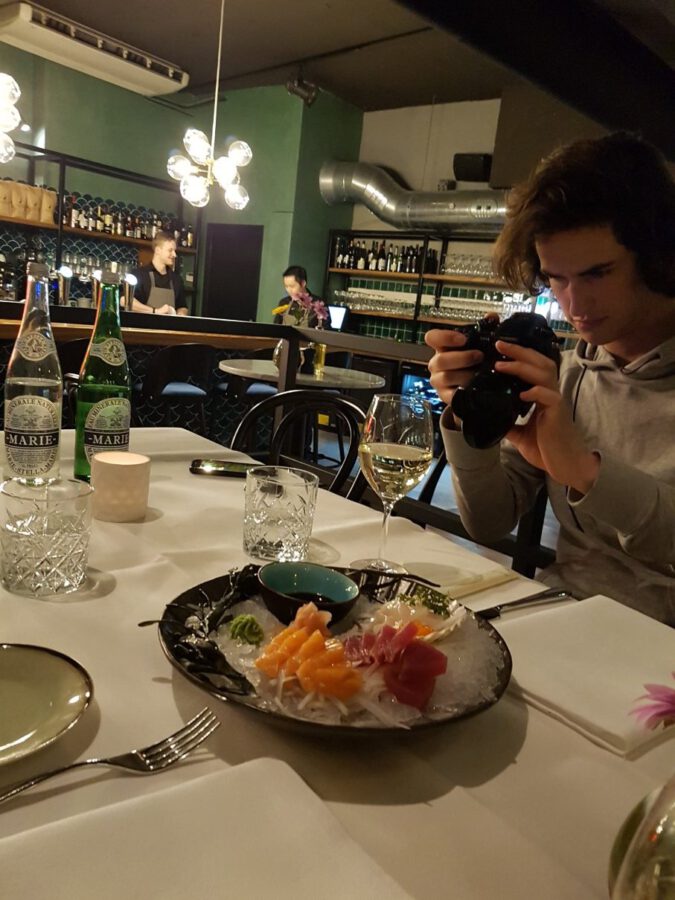 If you've got the time I can really recommend going for a few courses. We did and one was better than the other, the wines really fitted the different tastes of all the courses as well. Of everything that came before the main course, this one was the best: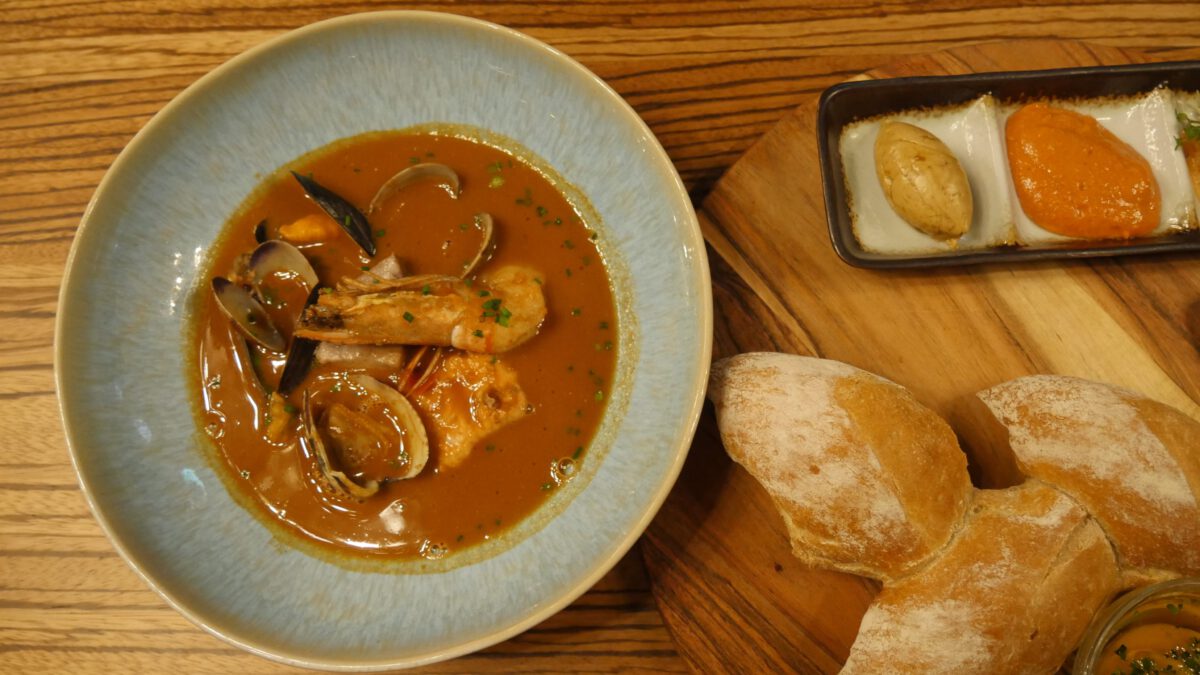 That bouillabaisse soup was the best one I've had in my life, I'm still having dreams about it's rich and deep flavour!
But it's not like the main course was disappointing after that one. They brought out a big salt-crust-covered Seabass – which we got to crack with a hammer (and eat up afterwards!).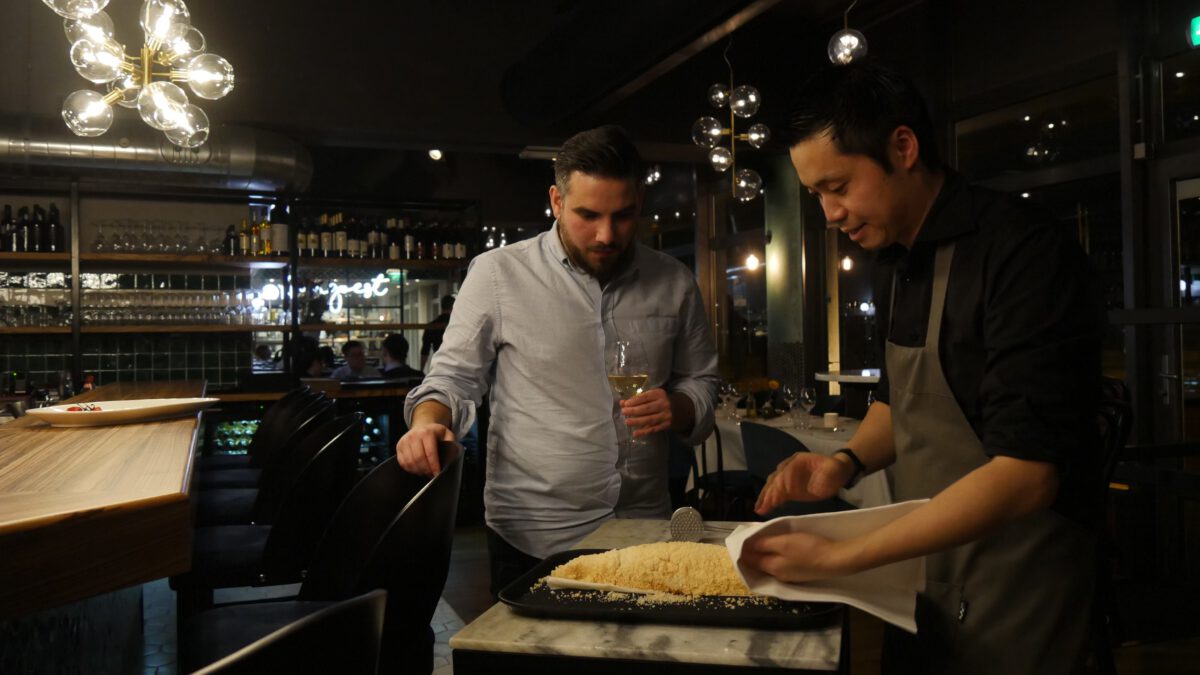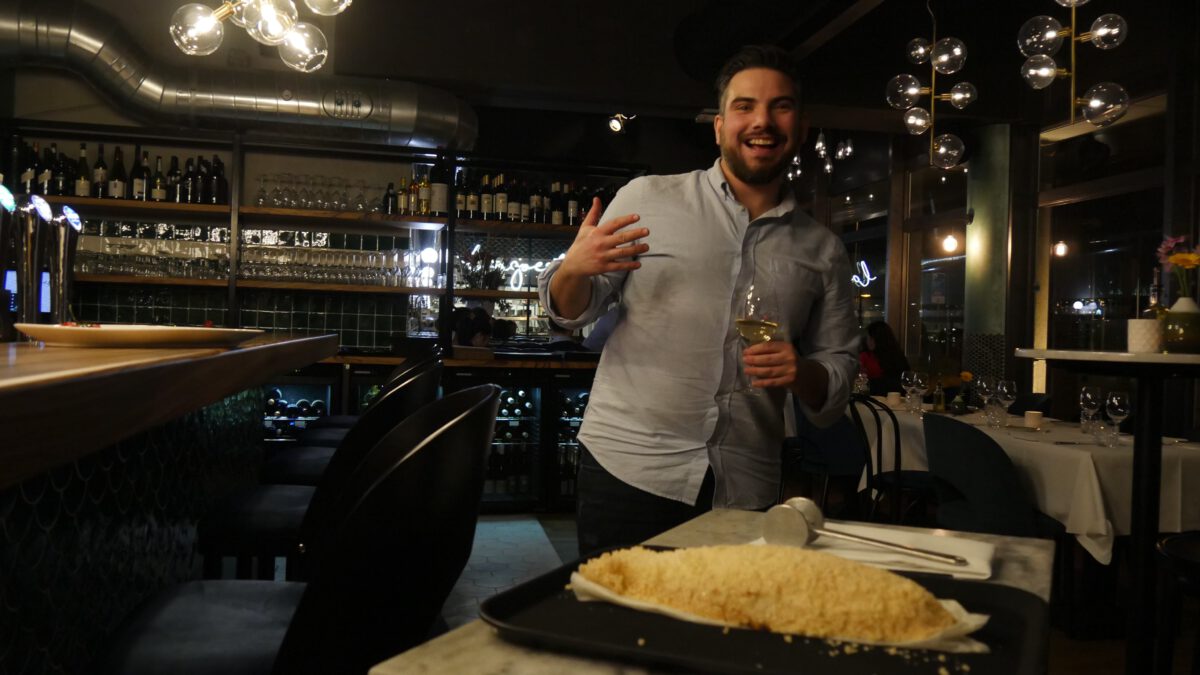 After this show it was time for some desert and Limoncello straight from Rotterdam itself.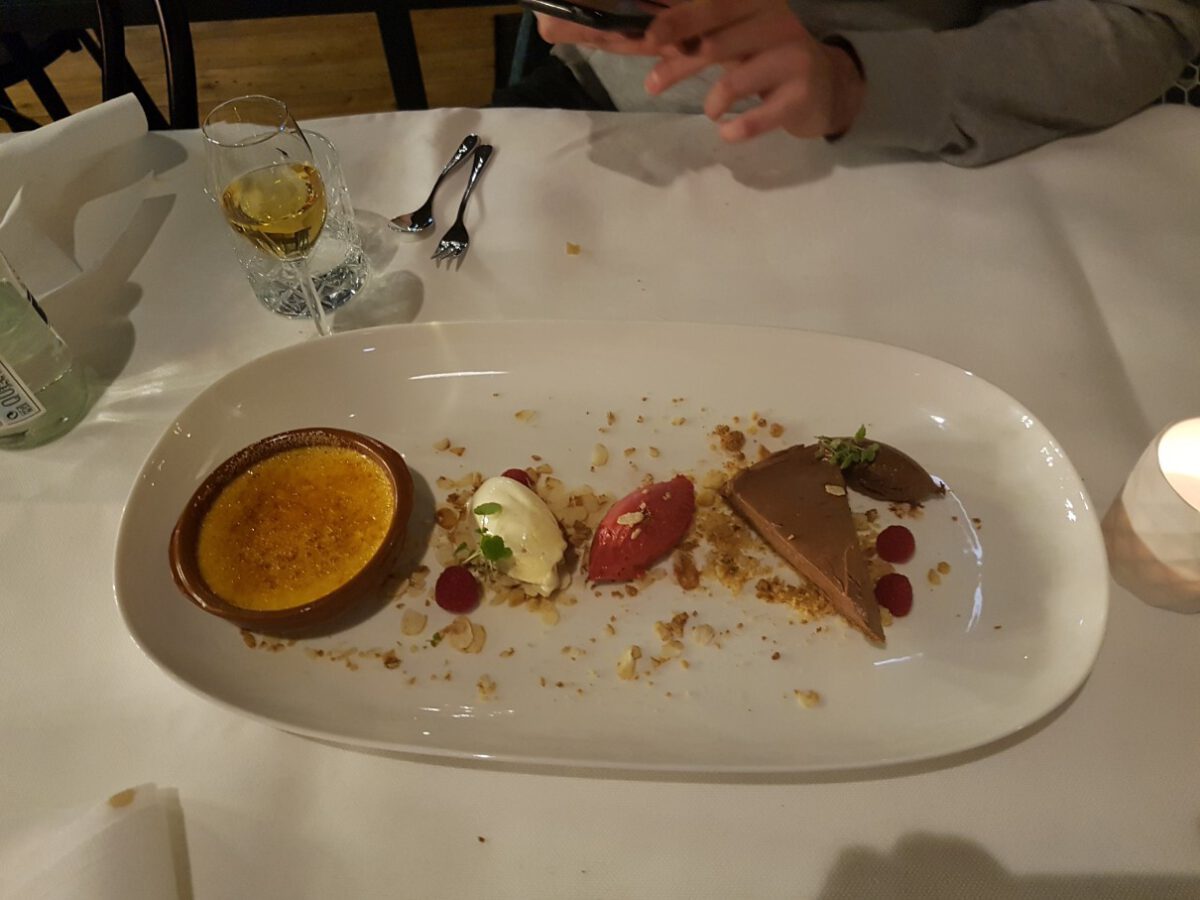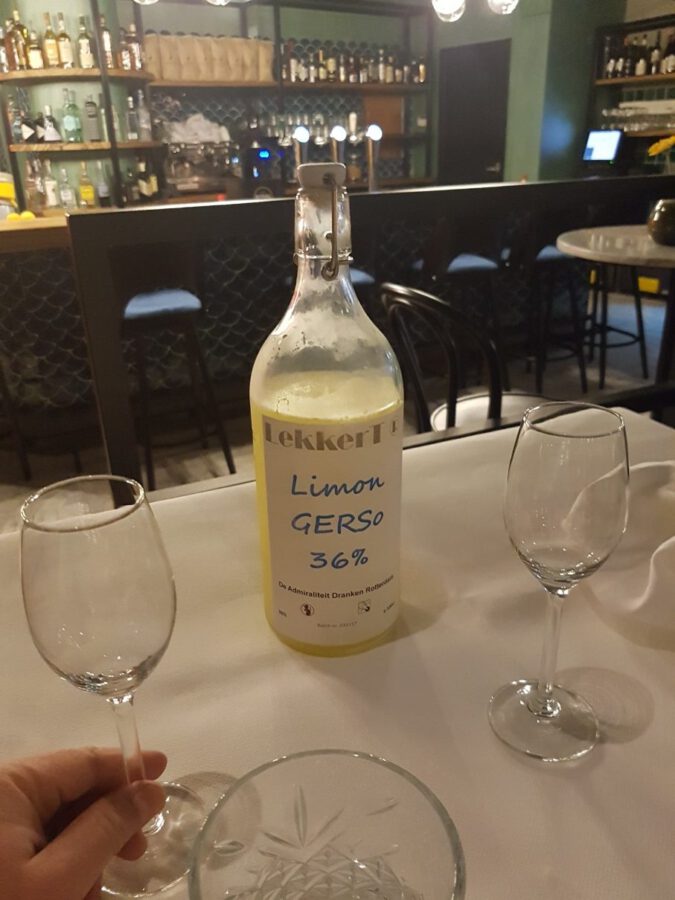 Take your time, taste the subtilities in their offerings. All in all, Langoest is a great addition to this part of Rotterdam!
PS 1. Went their with Levi, we made a Rotterdam Supervlog that day, check it out 🙂
PS 2. Really, try that bouillabaisse!
Langoest 
Boompjes 677,                                                                                                             3011 XZ Rotterdam
Website | Instagram | Facebook
De Pizzabakkers
Pizza time! Ever since living a while in Italy I've been a brat when it comes to pizzas. The expensive restaurants don't get anywhere near that Italian level. The big chains (hi Domino's!) and cheap shady pizza parlors (hello money laundring) just make poor excuses of pizzas. To be fair, the only times I enjoyed one was at that V.I.P.  chain but the last times the pizzas there were not impressive as well. Luckily, de Pizzabakkers is here now!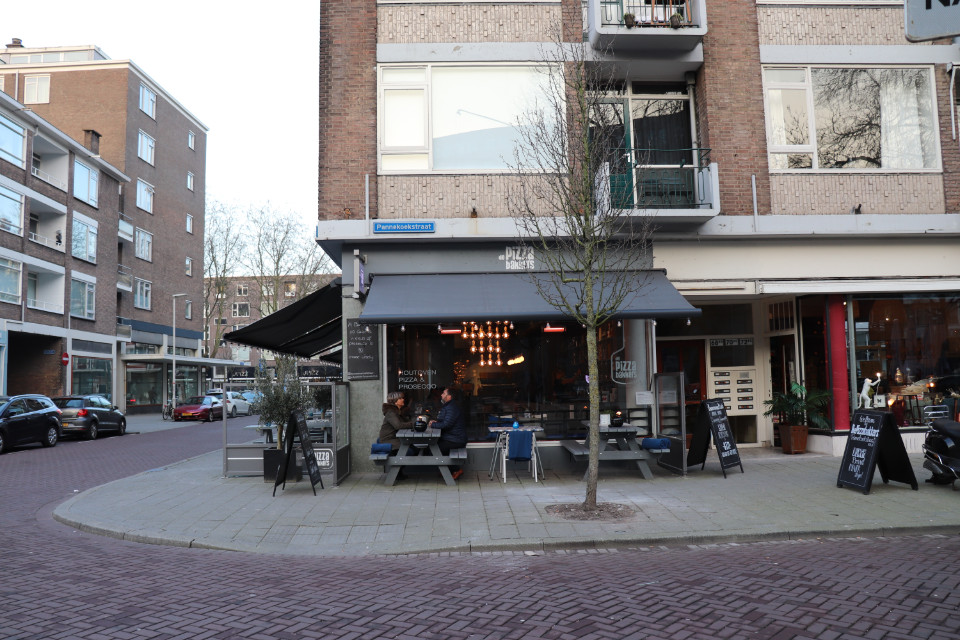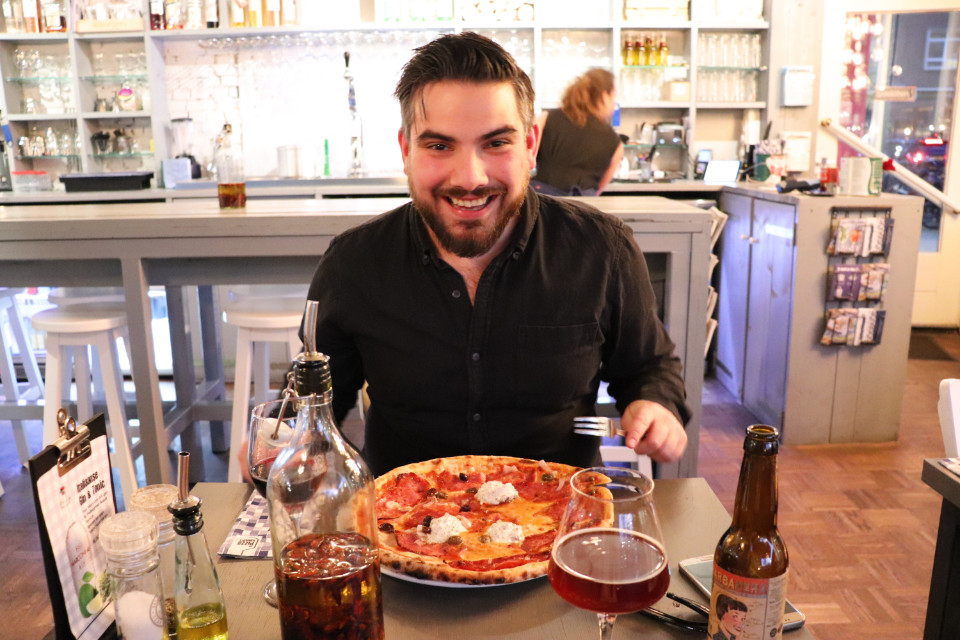 De Pizzabakkers is a small and up-and-coming franchise. A few of them are popping up throughout the country, all of them run by enthusiastic owners who put their heart and soul in it (was great talking to you and hear your story Sanne!). We visited the one in the Pannekoekstraat in Rotterdam and more than liked what we got.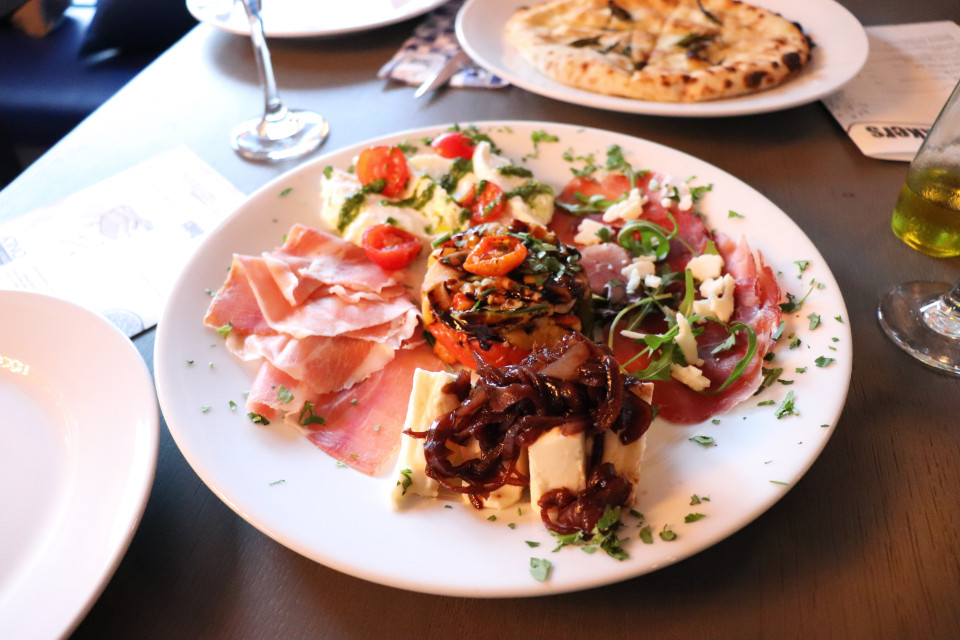 It's more than just pizzas here, they've got a good Italian experience going on there without too much poo-ha. As you can see the appetizers were more than in order, pretty frickin' good actually! Especially since de Pizzabakkers has very affordable prices.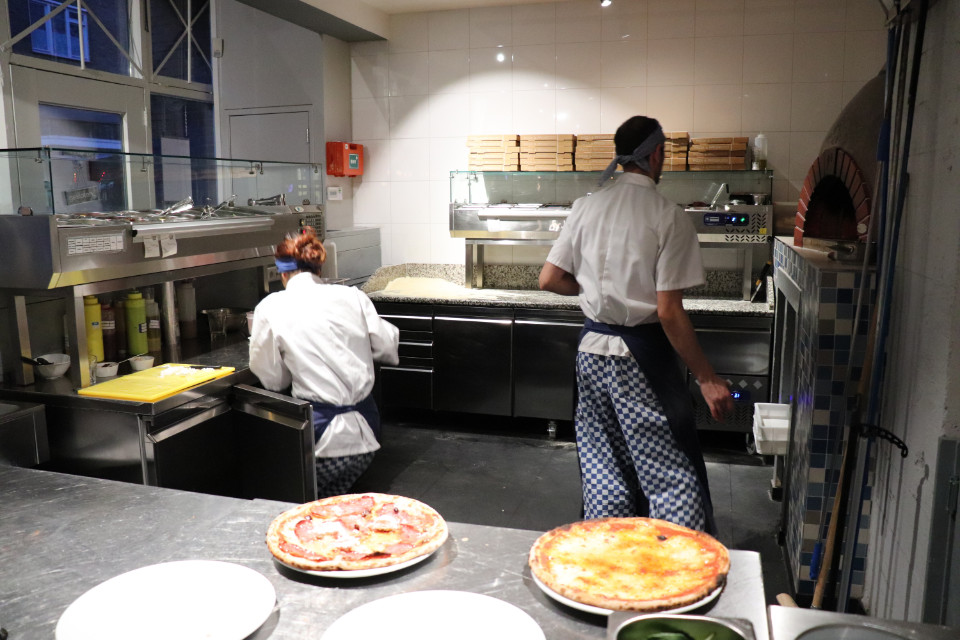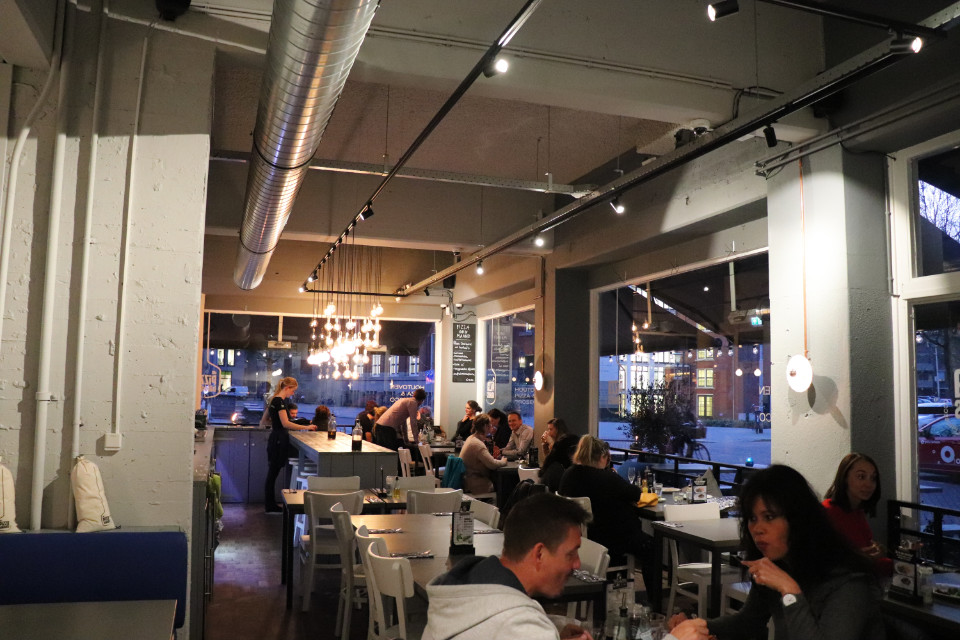 The Pizzabakkers has a fresh interior with some nifty Italian details. Even better, partly thanks to the influx of young Italians moving to the Netherlands there are actual Italians cooking up your dinner. Which can never be a bad thing!
Pizzatime!
Time for some pizza, I ordered a monthly special, with salami and truffle and it was frickin awesome! Which is good because if you're doing mainly pizzas you want to get that right.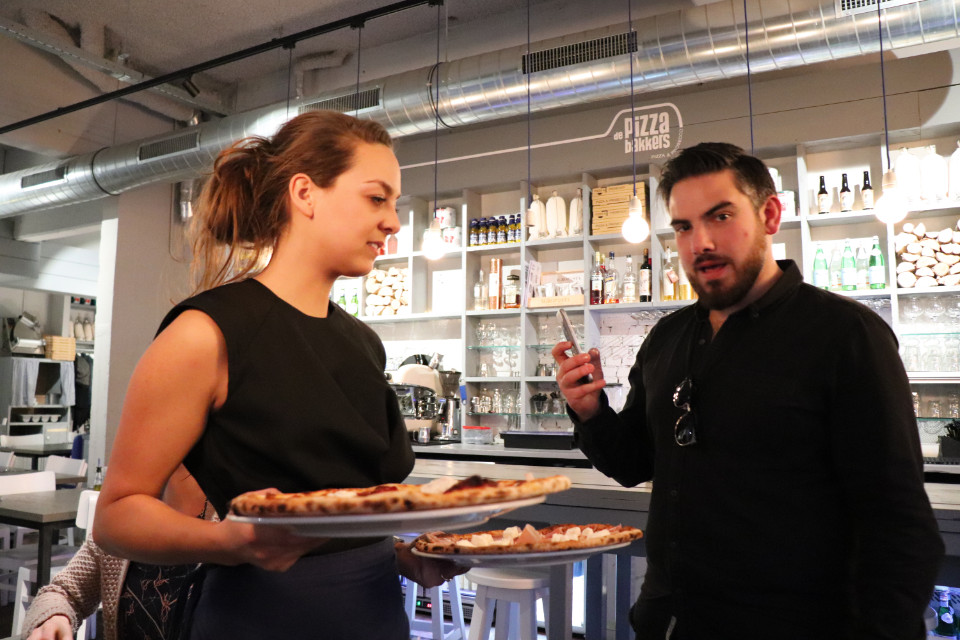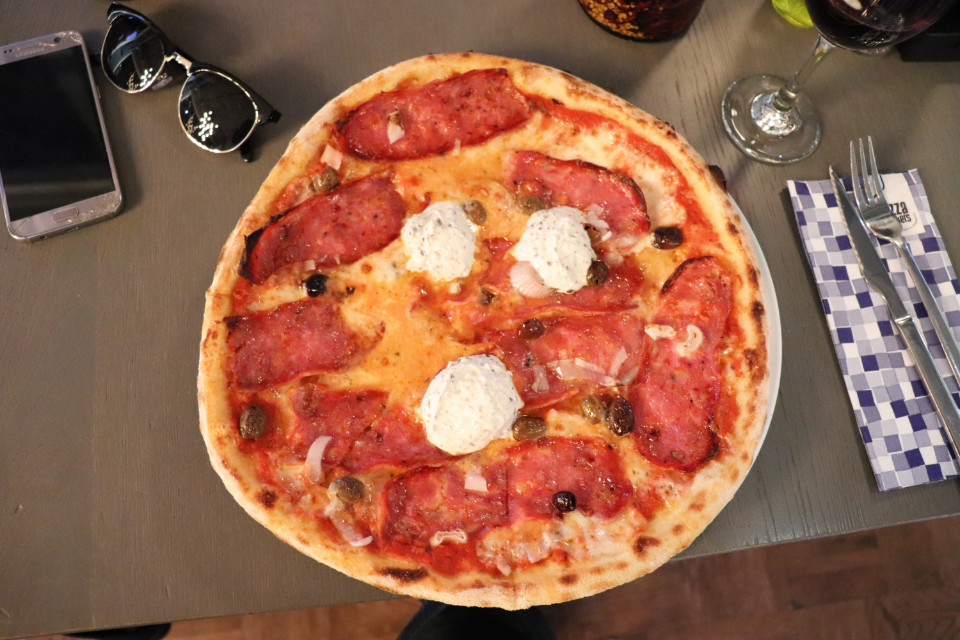 So fair prices, good Italian food and great pizzas. Anything else worthwhile mentioning? Oh yeah, I've ordered a Calzone al cioccolato (for 'review purposes', not that I have a starting Nutella addiction or something) and it was an absolute beast: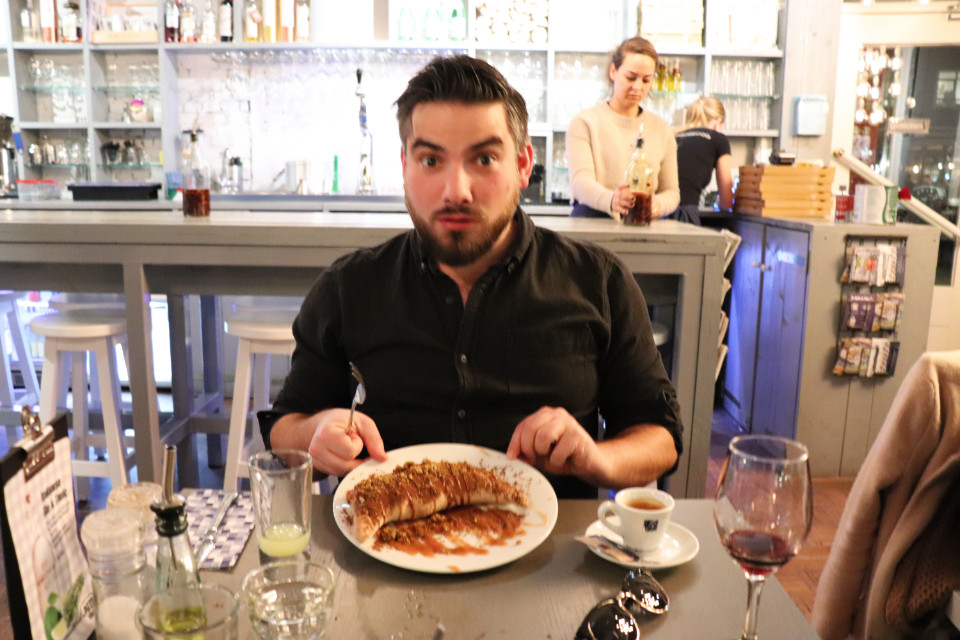 So if you need a pizza-fix, the Pizzabakkers can provide it! There might be one in your city too! (but if you're in Rotterdam, don't miss out on this one – goodluck Sanne!)
De Pizzabakkers
68A | Pannekoekstraat,                                                                                                3011 LK Rotterdam
Website | Instagram | Facebook
Vessel 11
(by Emma Brown, that Brit on the DutchReview crew 😉 )
Are you British or interested in trying British cuisine? Then Vessel 11 is the place for you! Unless you're in Amsterdam, British restaurants are hard to come by – in fact it is the first British gastro pub in the Netherlands! So not only is this place pretty unique, but it's made even more unique by the fact it's on a British vessel.
Even the boat is British!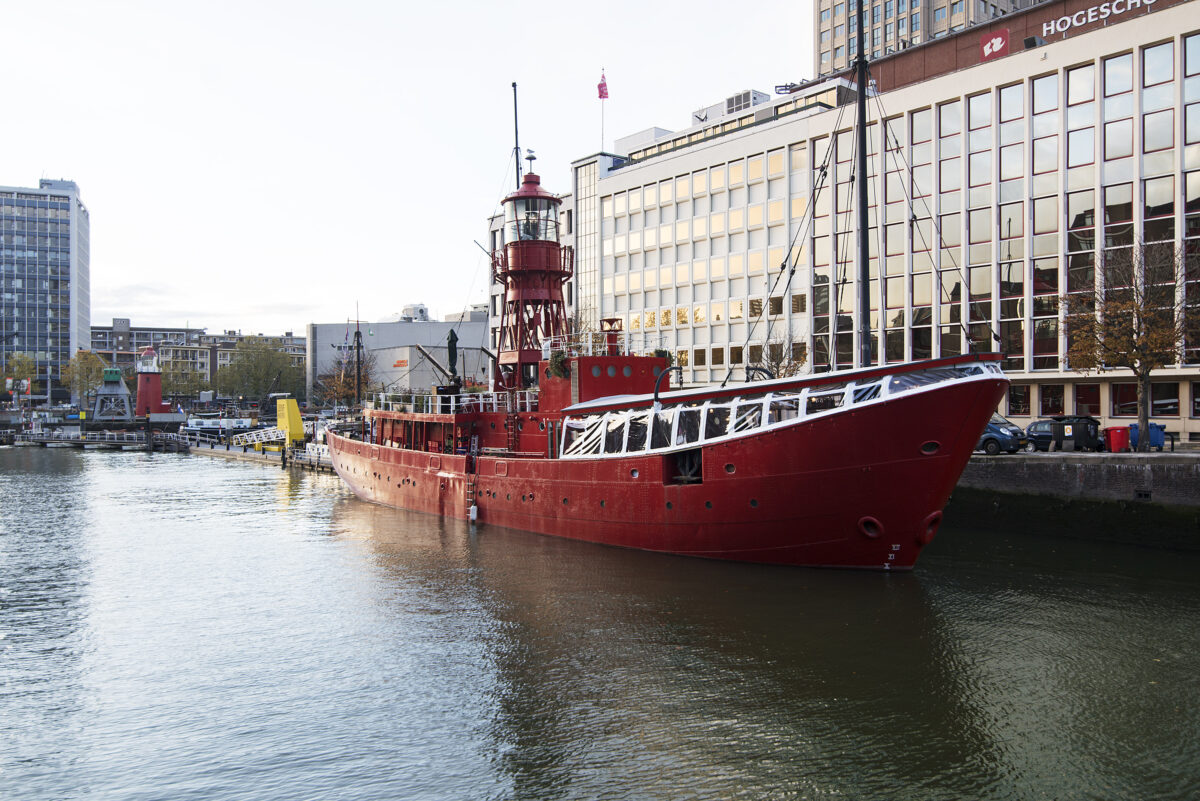 Cute little entrance to the restaurant…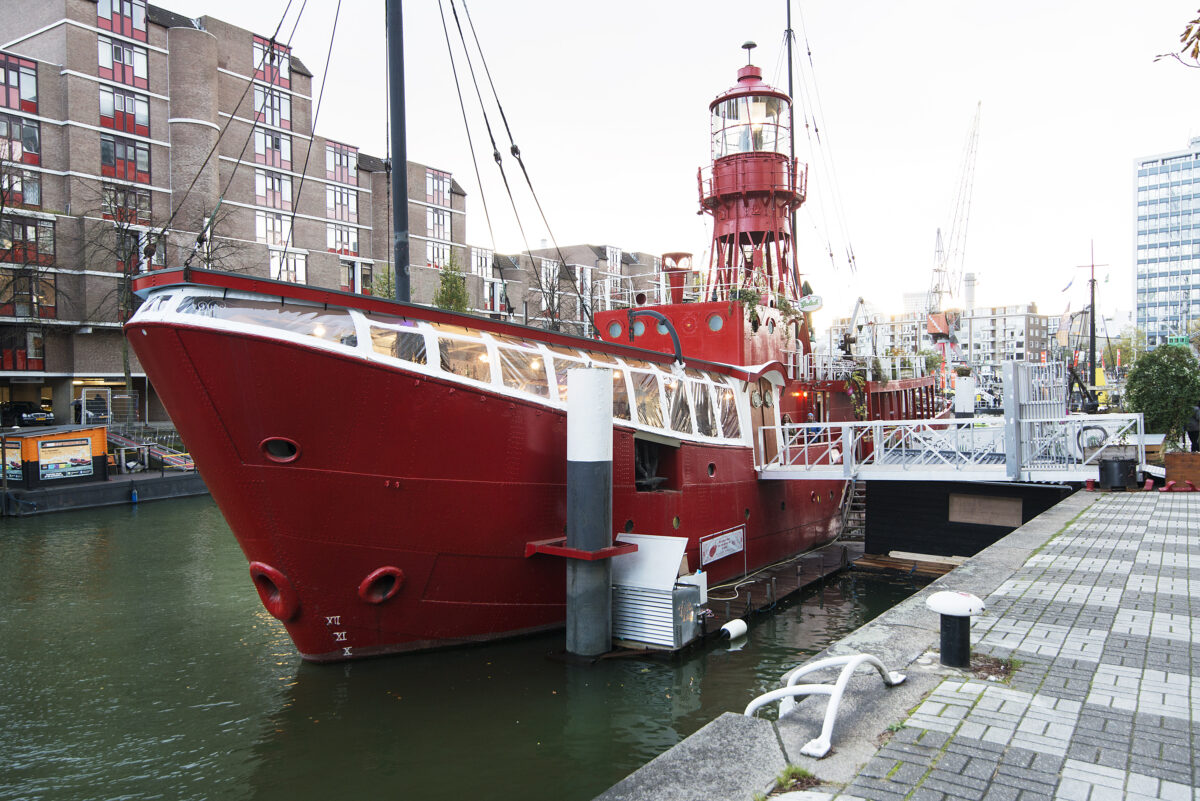 When you first get to the vessel, you are amazed at the size of it (and it still even looks good all year round).
The best bit is in the summer you can sit on their terrace.
Just look how gezellig it is!
Inside is pretty impressive too…

Also probably one of the coolest bars…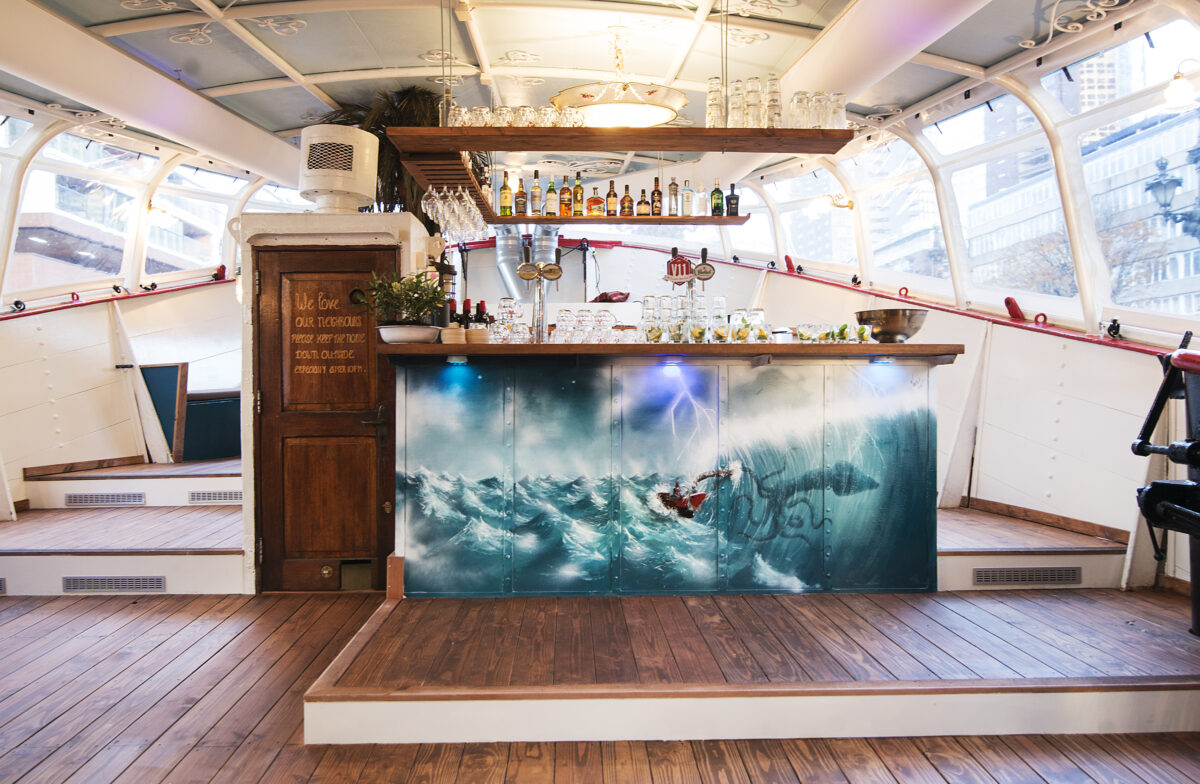 What to drink?
Vessel 11 has a load of great drinks, including British 'booze' which is hard to find anywhere else. They do their own delicious homebrews, have ciders (such as Magners) ales and beers. Perfectly paired with your British roast. 😉

After a cocktail? Vessel 11 provides a variety of cocktails and I couldn't resist but try another British godsend – Pimm's! Traditionally a summer drink, but honestly, it's so tasty that who cares what the weather is.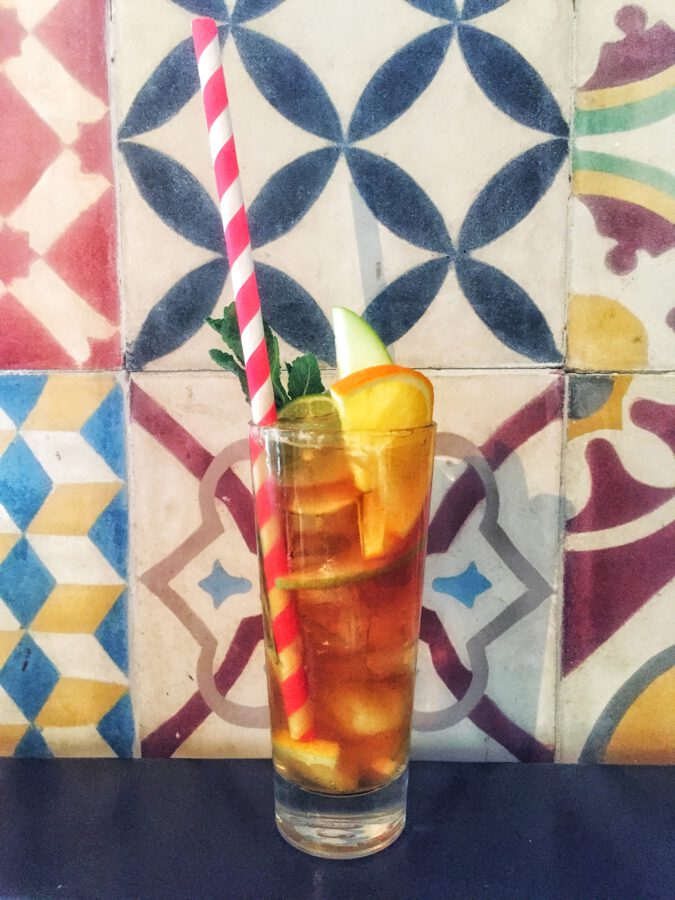 What to eat?
I went to Vessel 11 on a Sunday as they provide a Sunday Roast, the ultimate traditional British dish. The Brits know that life without a Sunday roast, is a life not worth living. They provide a variation of roasted meat (ask when you arrive what meat they are serving on that day), roast potatoes, veggies and gravy.

Vessel has a great range of desserts such as ice-cream
sandwichs, to chocolate fudge brownies, apple crumble, cake, cheese and the immensely British (technically Scottish) deep fried battered mars bar.
I tried the apple crumble, it was delicious cinnamony goodness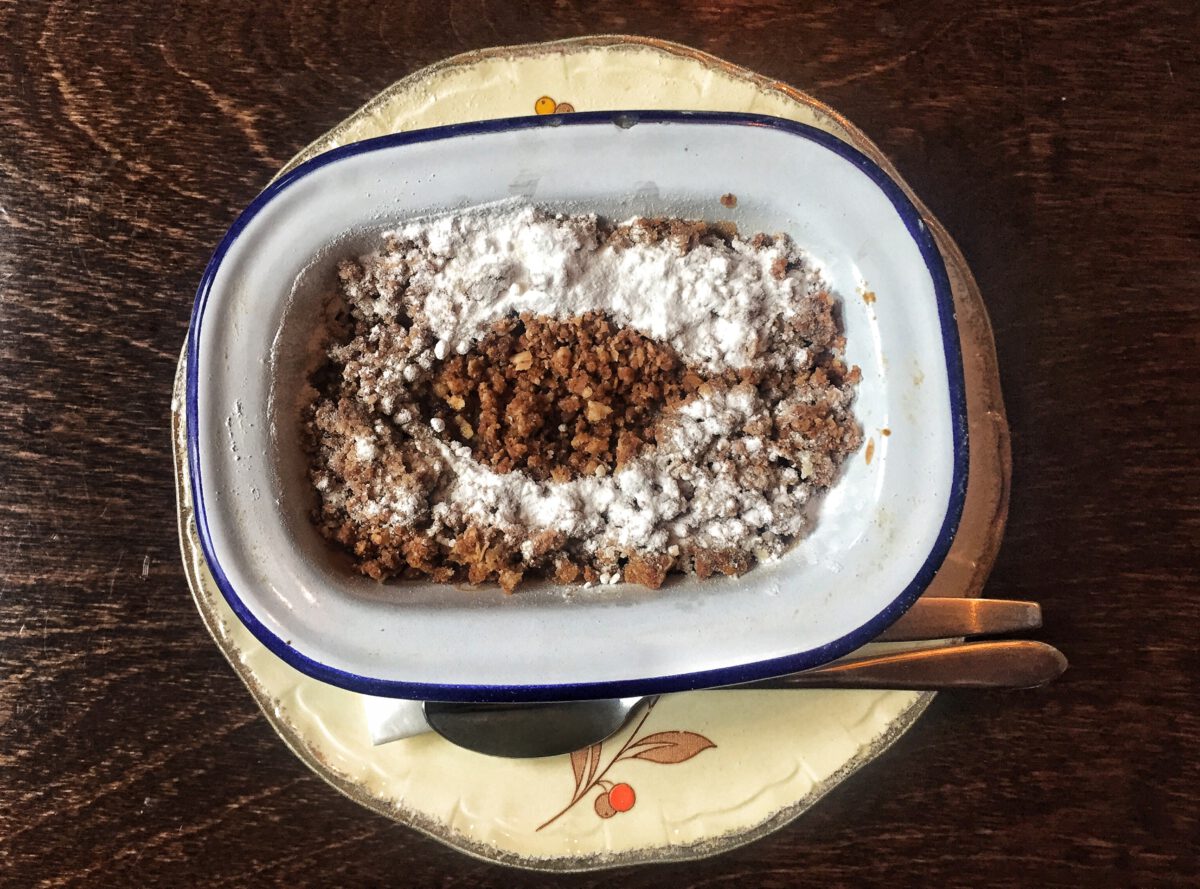 I also tried the battered mars bar (I'm a pig) – please don't knock it before you try it! The batter tastes like pastry and the chocolate just melts in your mouth mmm…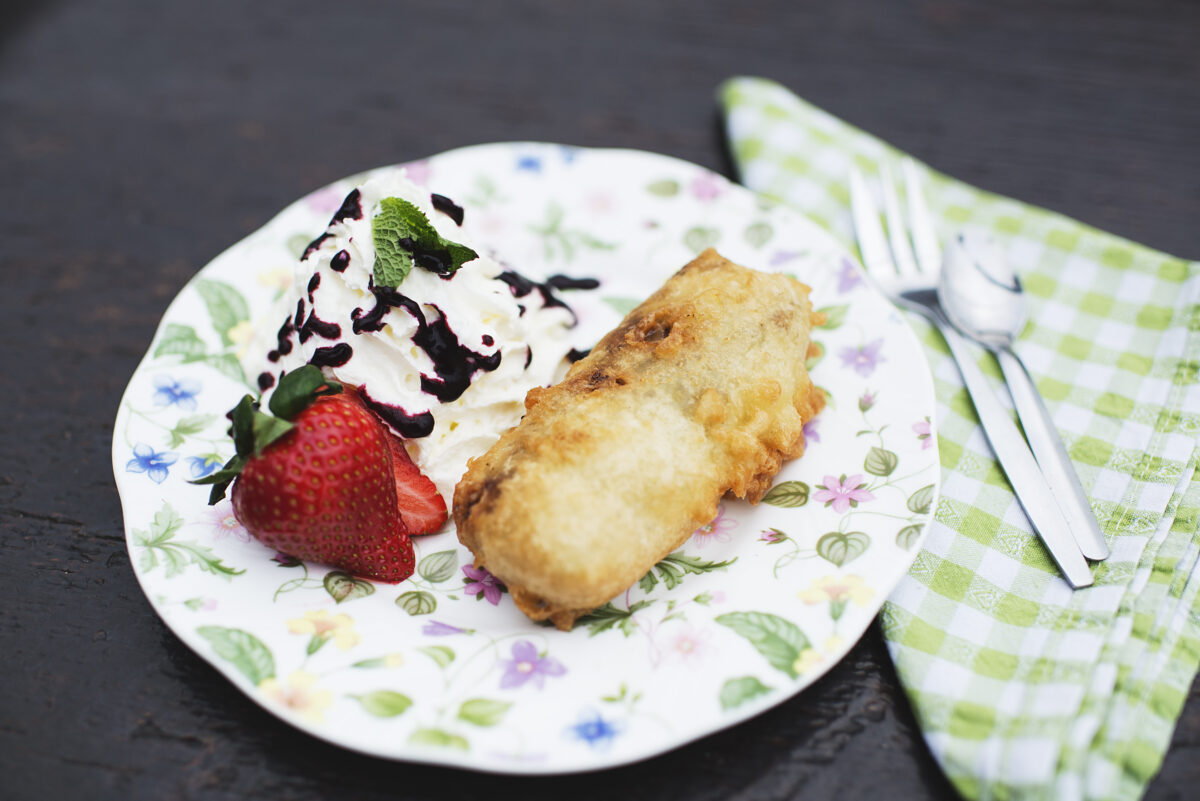 Vessel 11 
Wijnhaven 101,                                                                                                            3011 WN Rotterdam