The quantity of international students in the Netherlands has reached a record high number. In the 2017-2018 academic year over 112,000 international students studied in Dutch universities—and we're on the way to breaking the record again.
In fact, Nuffic research shows that many of them are also keen to work here after completing their studies. Which is not that surprising given the optimal work-life-balance and the high living standards of the country. However, despite the increasing internationalisation, the research also shows that the most important reason students depart is because they can't manage to find a job. So what are the possibilities and the obstacles for international students in the Netherlands? Are English speaking jobs for students just a naive illusion?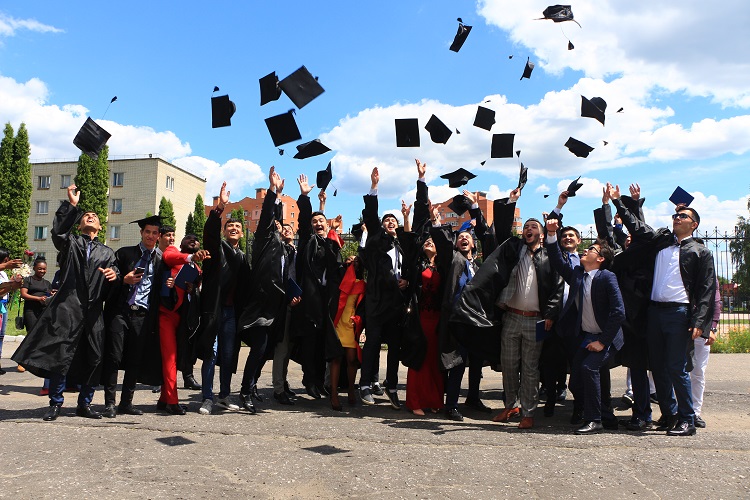 The Dutch labour market
In general, the employment climate in the Netherlands is very good. Unemployment in the Netherlands (seasonal adjusted) fell to 3.5% percent in August 2019, making it the lowest jobless rate since 2008 financial crisis.
Moreover, the wages are relatively high and there are good sick leave and holiday leave benefits. In fact, some companies offer more than the minimum number of holiday days, with up to 32 days of annual leave. If you're a young international student or recent alumni, the Netherlands might look like a great place to start your career.
However, even if the the Dutch have been voted the best English-speakers in Europe, being able to speak fluent Dutch is usually required to land jobs for students. Especially when applying for positions in the government sector or smaller companies. Dutch is still the country's working language because local companies usually have internal communication in Dutch and their clients most likely also are Dutch. The more international the company or department is, the less Dutch might be required. Altogether, Dutch definitely gives you advantages, but let's be honest—not a lot of international students have mastered this language.
Are there any jobs for students if I don't speak Dutch?
Not being able to speak Dutch can weaken your positions in the labour market, however, it's definitely not the end of the world. Actually, the Netherlands can offer many opportunities for expats and international students. There is a wide range of multinational and international companies, like ING Group, Royal Dutch/Shell Group, Unilever, Philips and Heineken that look for English speaking candidates. Moreover, the Netherlands has a booming startup ecosystem that offers many opportunities for young international professionals. So why is it so difficult to find the perfect vacancy?
Jobs for students: you have to know where to look
One of the main challenges of finding a student job in a foreign country is knowing where to look for it. In the Netherlands, many companies post their vacancies on the internet. However, most job boards are filled with vacancies for Dutch-speaking nationals.
The choice of non-Dutch jobs might be very limited which makes it more difficult to find the right fit for you. Additionally, most recruitment agencies hire only Dutch-speaking candidates since they are attractive for employers and thus would increase their chance of getting paid their commission fee. Think of all the time you've wasted browsing through all those vacancies to find the one that finally does not require fluent Dutch.
Luckily, there is a place where you don't have to scroll through a bunch of unfitting vacancies and where all the job offers only require knowledge of English. On the College Life Job board there's a strict policy that companies can only post non-Dutch jobs which ensures a curated job board for international students. There you'll find everything from internships to graduate jobs, from multinational companies to startups.
In fact, College Life is cooperating with such large international companies as ING, Uber, Philips and Delivery Hero. The companies appreciate the possibility of finding international English speaking candidates all in one place as well.
Any other tips for scoring a student job in the Netherlands? Feel welcome to share them with us!