It doesn't get more Dutch than cheese, tulips and windmills! How can we not have visited the site of Kinderdijk before? Probably because some of us Dutchies just take these sites for granted – like you do with skyscrapers when you're from New York. But thousands of you foreign visitors flock to the place every month, and rightly so!
Such an authentic Dutch landscape and 750 years of mastering the water. Let's have a look at what exactly is going on at this windmill wonderland, how to get to Kinderdijk, and of course, see some beautiful shots of our famed windmills.
Obviously, going outside is not risk free in the coronavirus times, and that will remain the case until we have a vaccine. You can minimise your risk to others by keeping to a 1.5m distance, washing your hands, and sneezing/coughing into your elbow. If you have cold symptoms, stay indoors.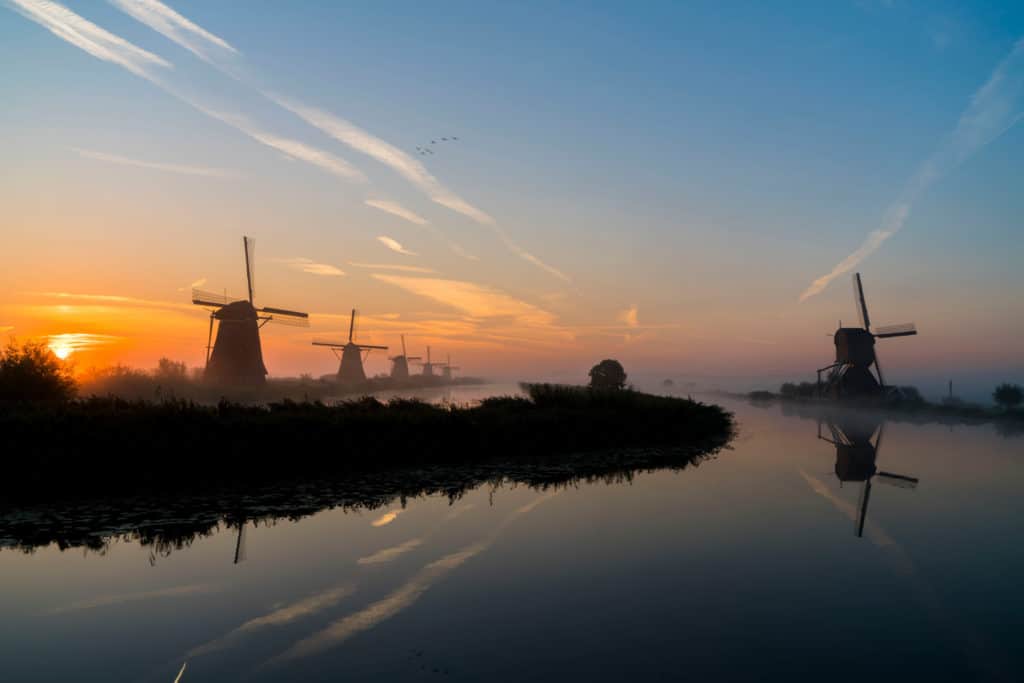 What is Kinderdijk – and a little bit of history
Kinderdijk (literally translated Children's Dike) is actually a village just a little 15km South-East of Rotterdam. The group of windmills took the name as well and yes it's pretty cool that some people just have those windmills as their regular view.
Back in the 18th century (1740) a whopping 19 windmills were built there by the water managing Dutch, joining one that was put there in the 16th century! It's now the largest group of old windmills in the Netherlands, and since 1997 it's been a UNESCO World Heritage site.
The windmills were built there in order to drain the polder and create some new 'Nederland' when measures taken before 1740 proved not to be enough. Kinderdijk windmills were built to pump to guard our water-levels. Our land flooded and a dike was built. Then windmills were needed to pump out excess rainwater.
All of the windmills still function (!), but are no longer needed for the system. There is one diesel pumping station, and one electric instead.
How to get to Kinderdijk?
So it's right next to Rotterdam, how hard can it be to visit? Well not that easy since it's a rural area, but it is a fun trip altogether if you get it right. And by getting it right we mean; taking the 'Waterbus' from Rotterdam straight to Kinderdijk (here are some other ways to get there). The Waterbus is cheap, relatively fast, hassle-free and extremely scenic! Cycling is also an option for the ultimate Dutch experience – you can bring along your 'fiets' on the Waterbus!
Here it comes: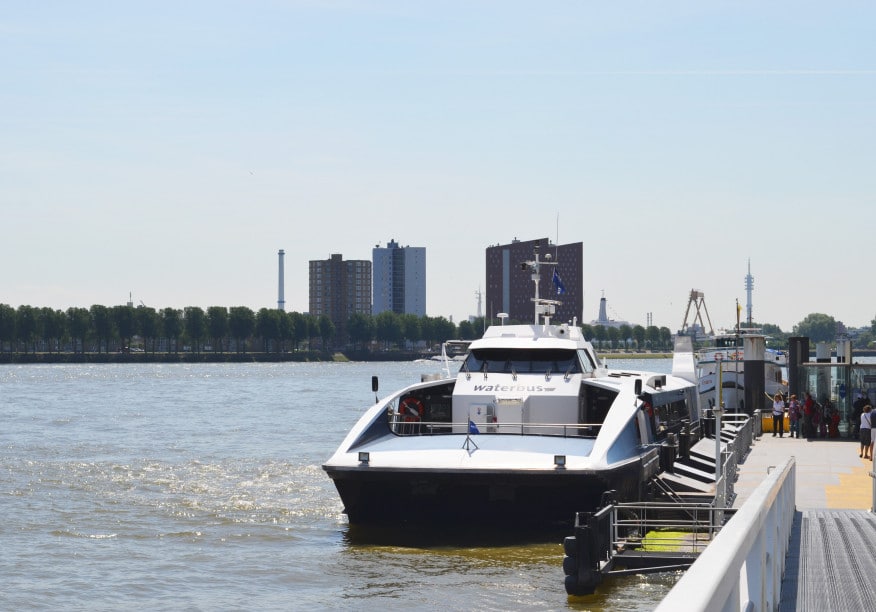 Right next to the Erasmus bridge is where you board the Waterbus line 202 for going straight to Kinderdijk, check here for the exact times and such. No need to buy a ticket, they'll sell them on board in a hassle-free way (but be smart and buy tickets online and get a discount) and it will get you to Kinderdijk in under 30 minutes.
Of course, where the Waterbus really shines is taking you on a majestic ride through Rotterdam – which is already an amazing experience by itself. Of course, words don't do it justice, so here are some pics from the journey.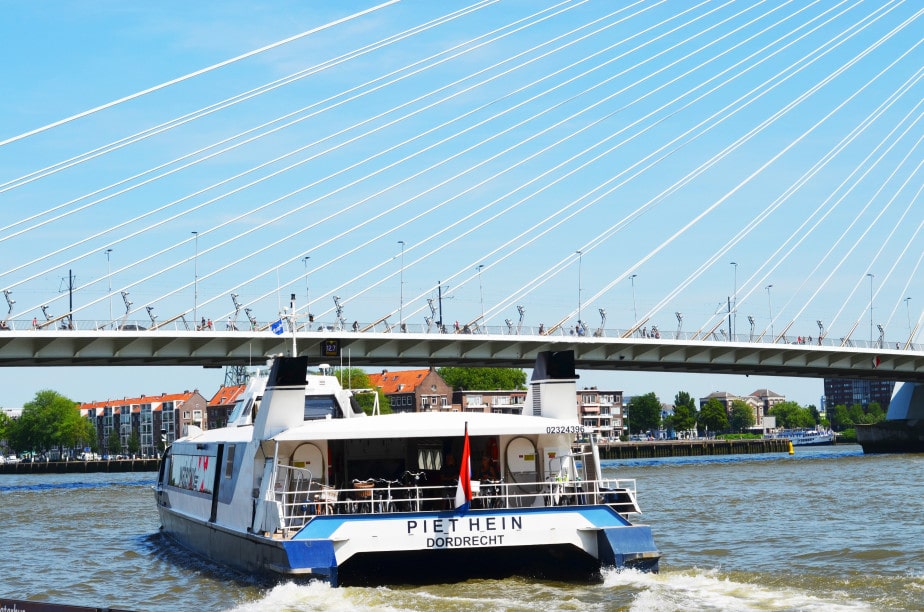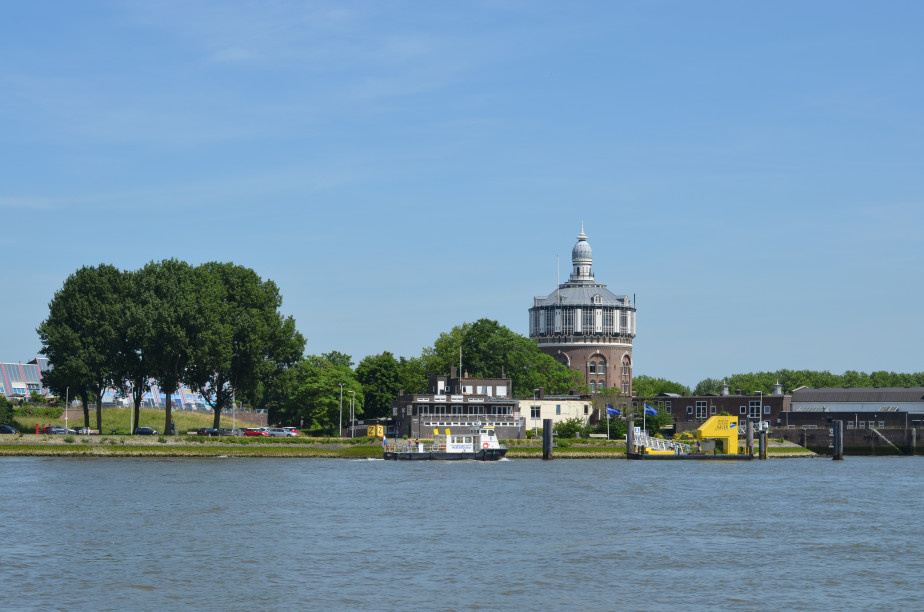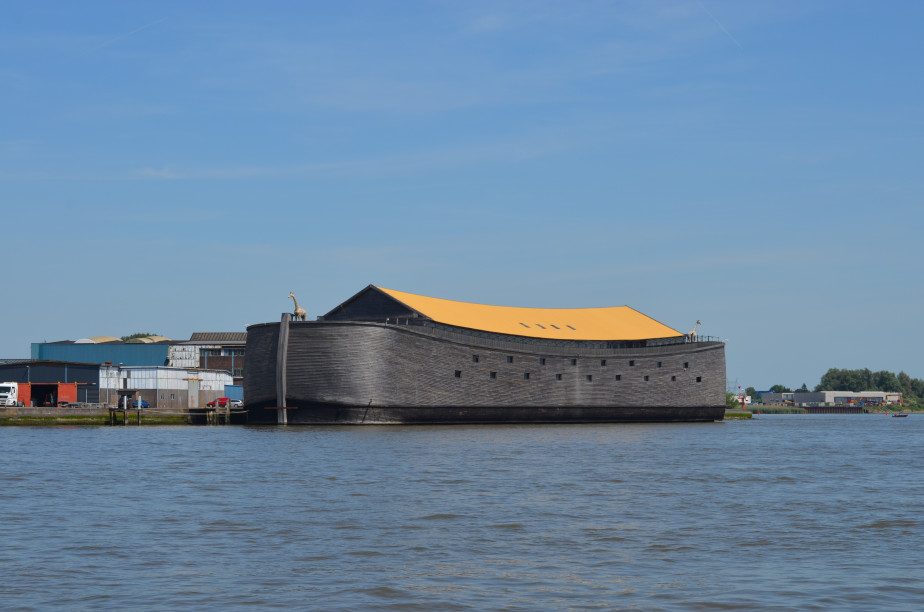 The Waterbus also takes you back. In the winter months you can still take the Waterbus, take line 20, with just a small transfer needed to get to Kinderdijk (no worries, they'll make sure you don't miss it, the 'Triangle Ferry' is adjusted to the schedule of the Waterbus).
Car and public transportation (forget about the trains) are also possible, but if you can't take the Waterbus for whatever reason we strongly recommend getting to it by bicycle instead!
What to do at Kinderdijk?
When getting off the waterbus the first thing you want to do is gaze at one of these magnificent windmills, we did at least. And on a fair and quiet day (you might not want to visit with Easter for example) just looking at the old beauties is such a tranquil experience. But if you made the trip you should get the full experience as well and not just walk about. So what is there to do at Kinderdijk?
A boat tour at Kinderdijk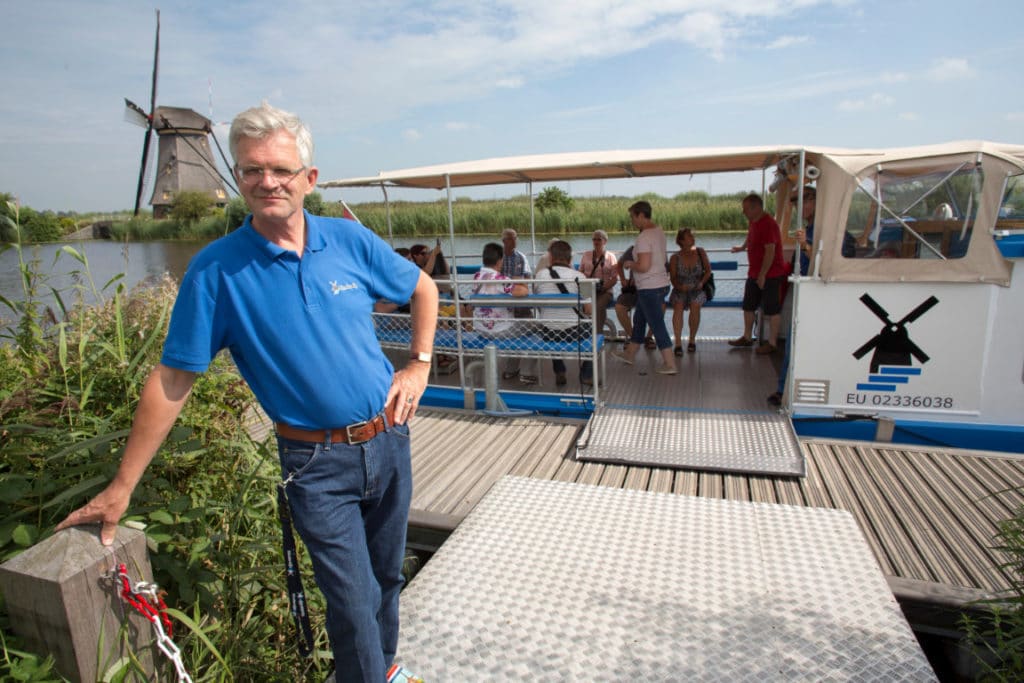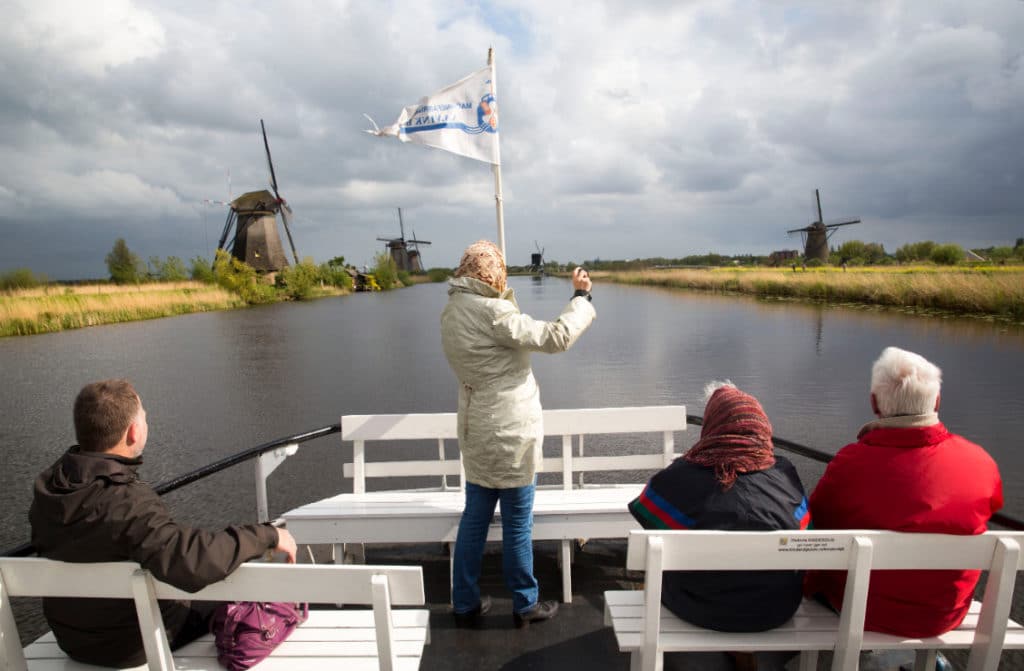 With good weather, it might be nice to take a boat tour through the area. There are planned out routes or hop-on-hop-off boats which permit you a bit more freedom to do as you please and discover the area, more info on boat tours in Kinderdijk right here
The Kinderdijk visitors center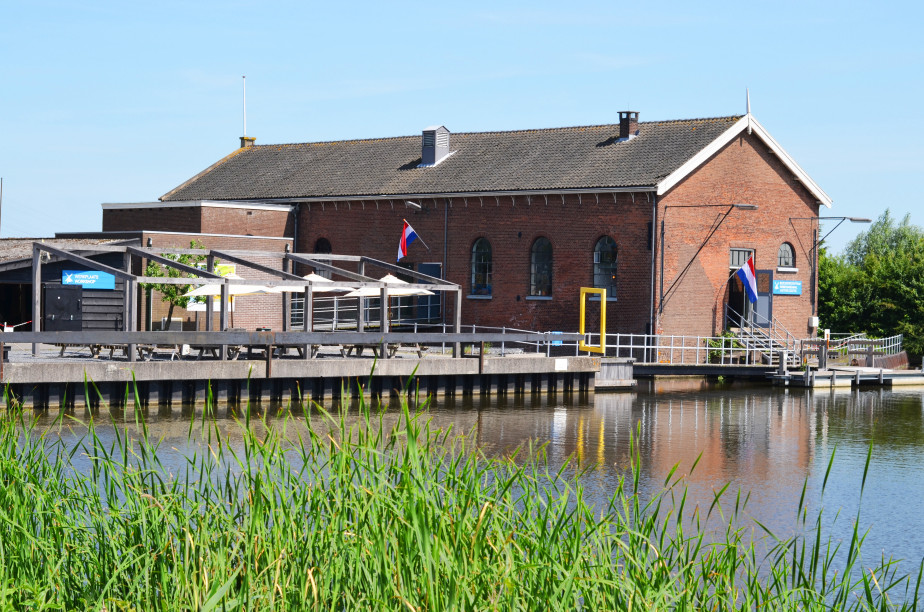 Learn about the Dutch trade of water-management at the Wisboom pumping station which nowadays functions as the visitors center. And of course visit a windmill, there are different styles, and see how the millers used to live and work.
Really interesting to see this gem of Dutch culture on the inside, and a windmill continues to be an exceptional building – a marvel of the technology of a bygone era and an exceptional place to live in! Especially an interesting experience since a whopping 16 (!) of the Kinderdijk windmills are inhabited by millers and their families.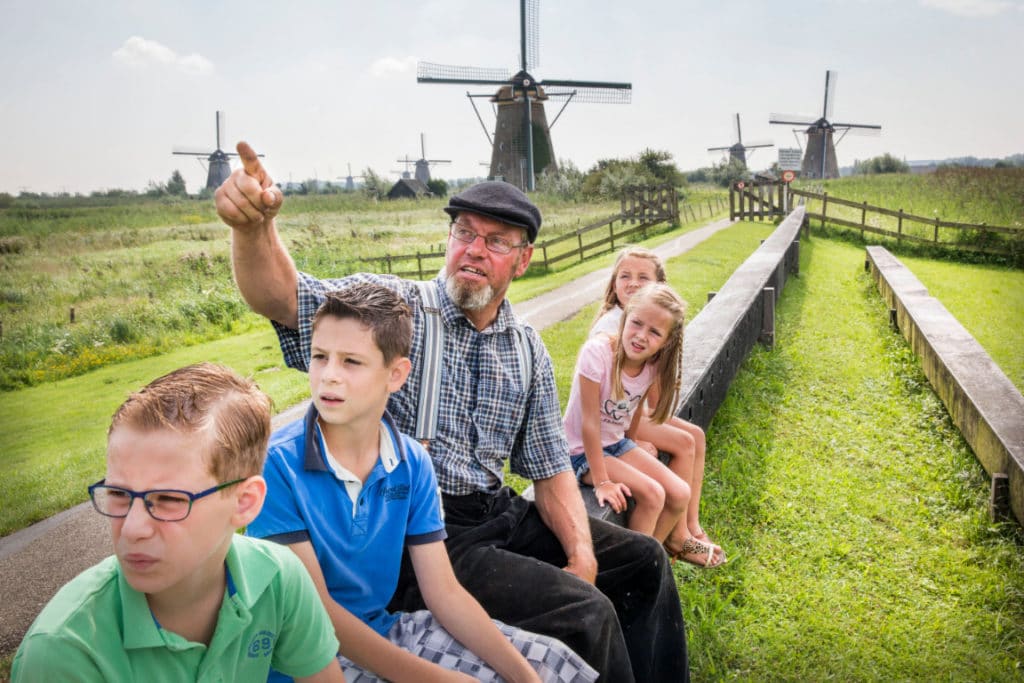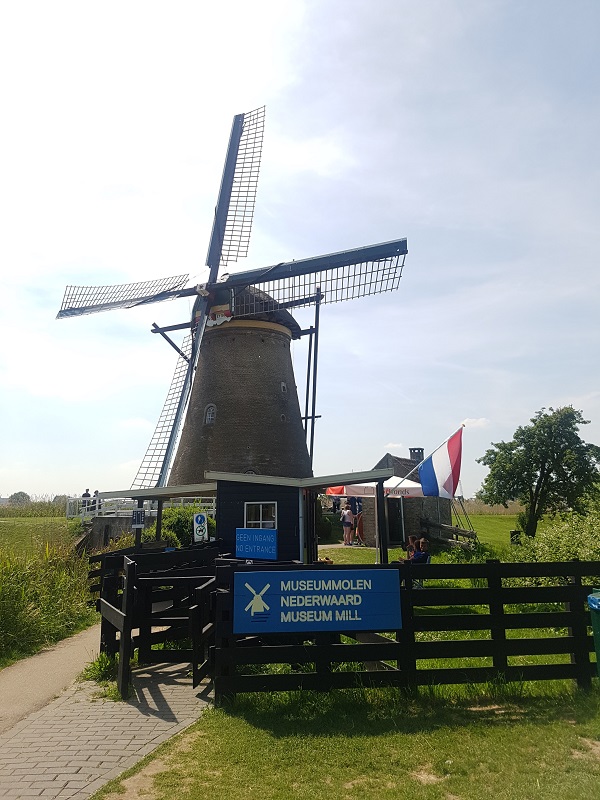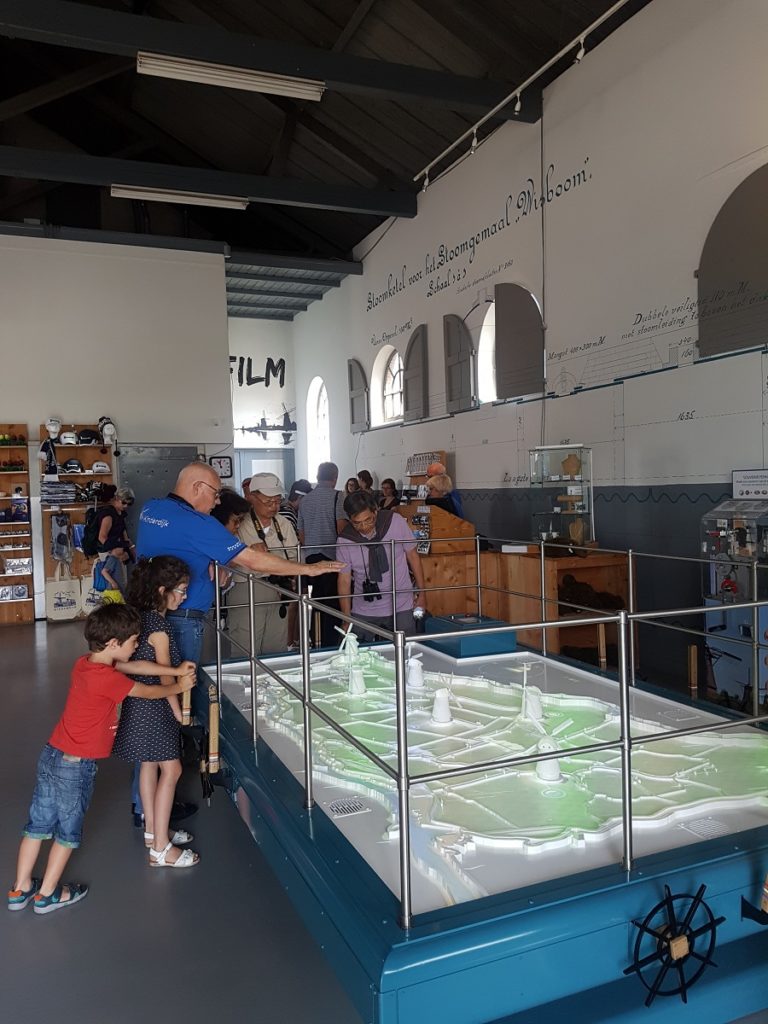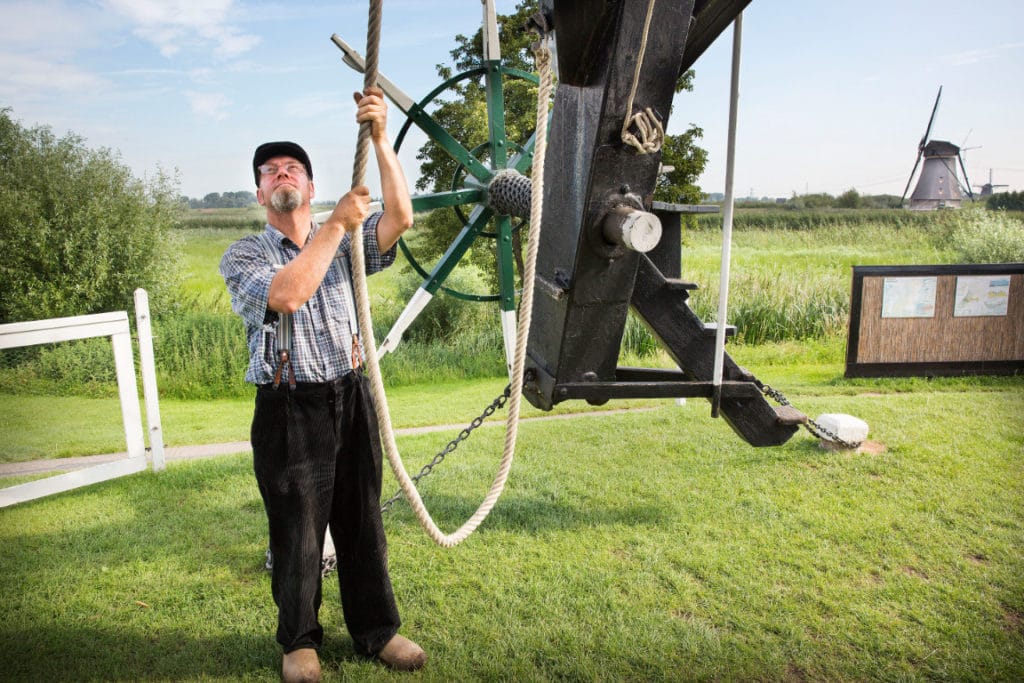 Kinderdijk has a nice online ticket sale which gets you a discount for these things and can buy a ticket for just 6,50 – it's to be recommended when you're planning to visit just that one time.
And of course, don't forget to admire the beauty of Kinderdijk
But in the end, you will come for the pure majestic Dutchness that is produced by the mere existence of 19 beautiful windmills on the traditional Dutch countryside. It's the opportunity to shoot some shots that just seem to scream that you were in Holland and share them with the world.
*Pro-tip for the Instagrammers: #kinderdijkmills gets your picture on the Instawall of Kinderdijk.
Enjoy the pics!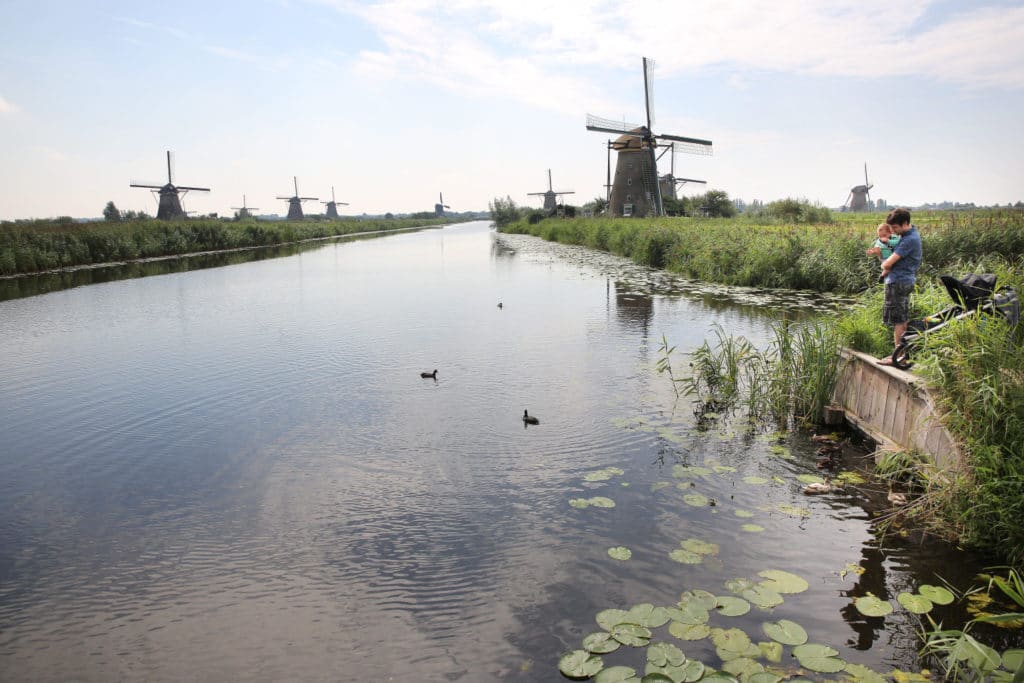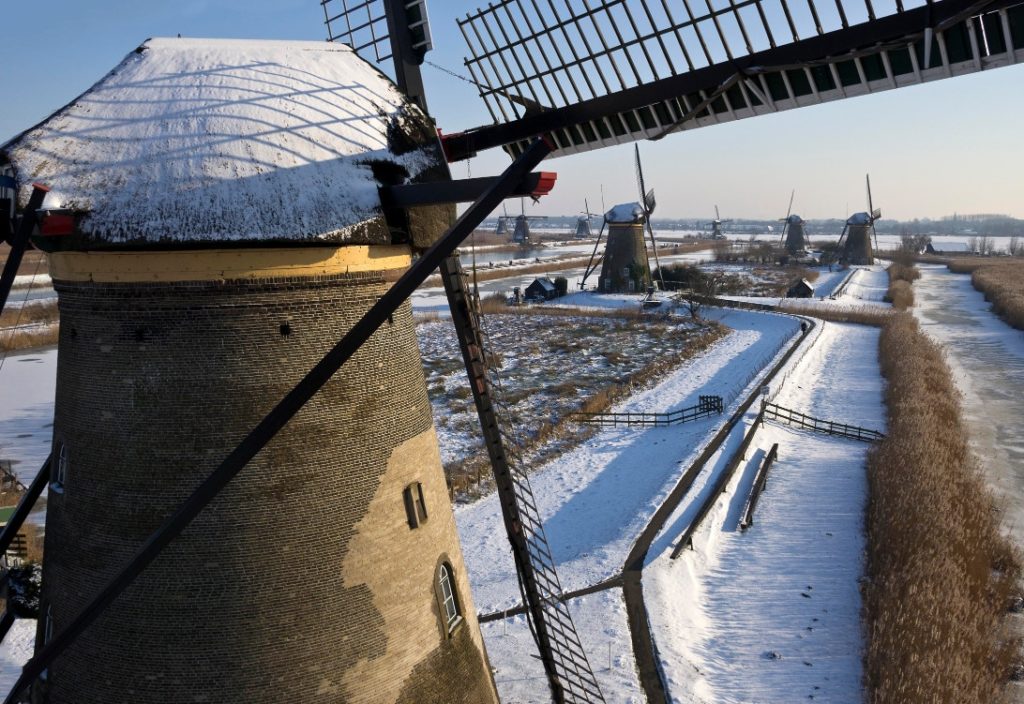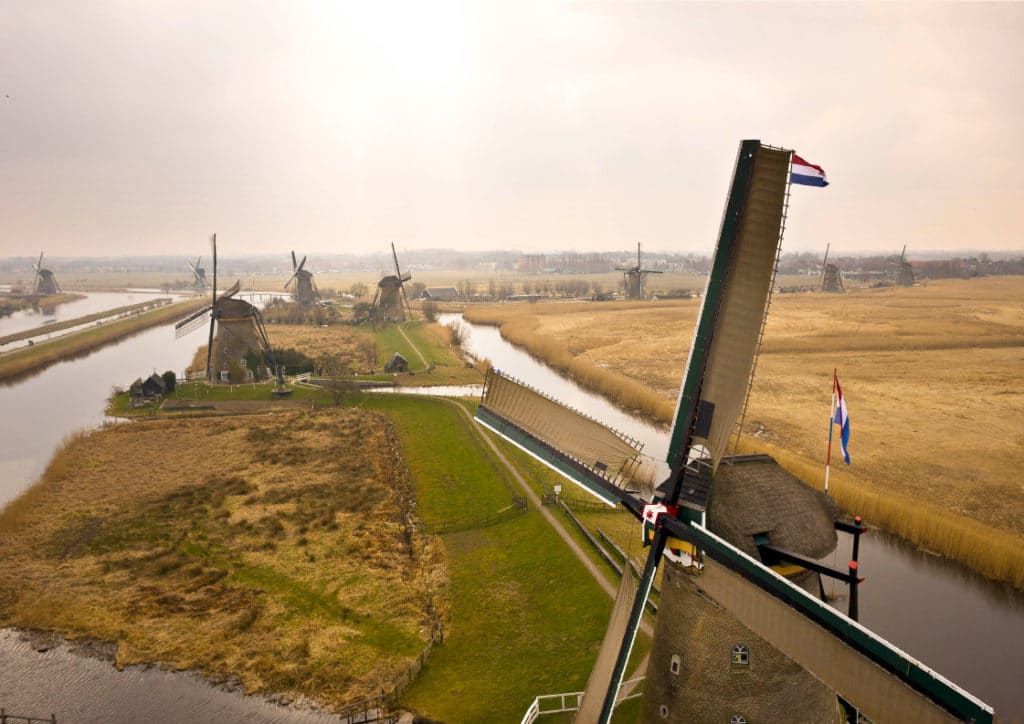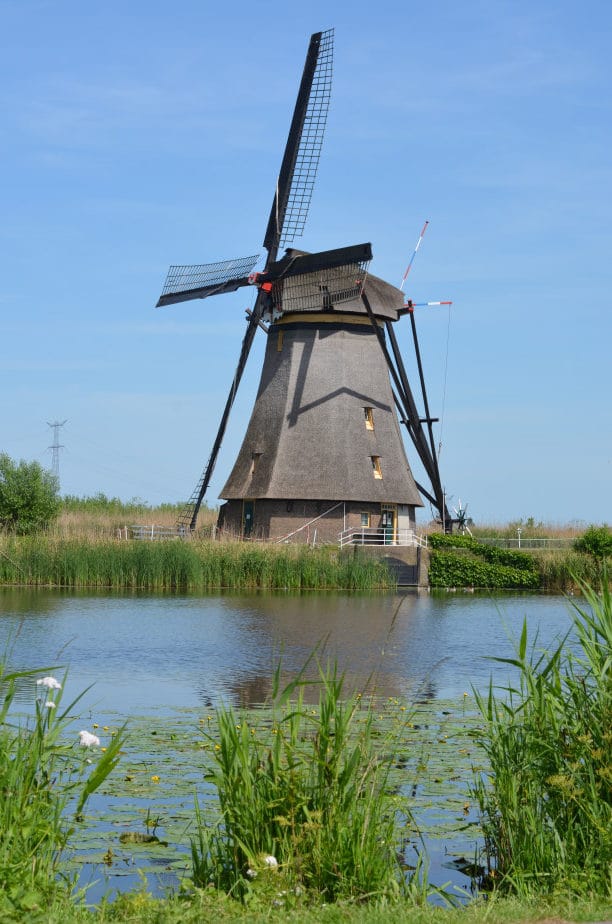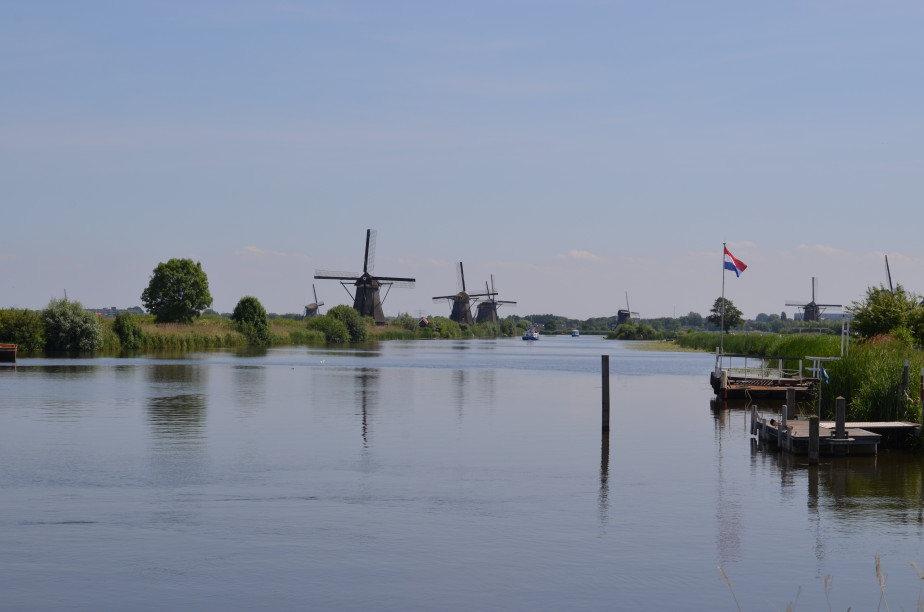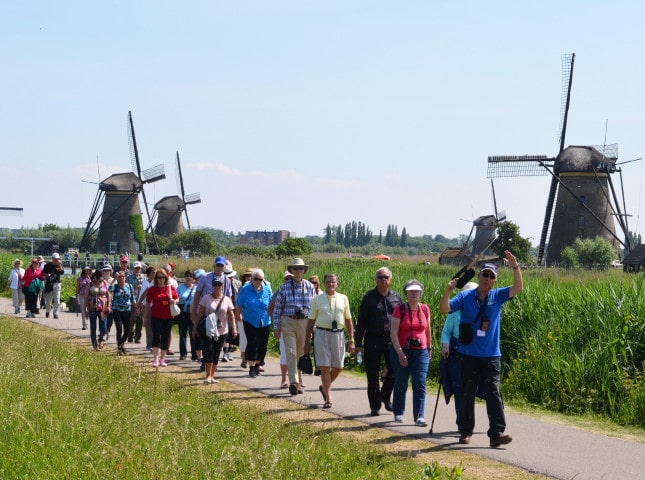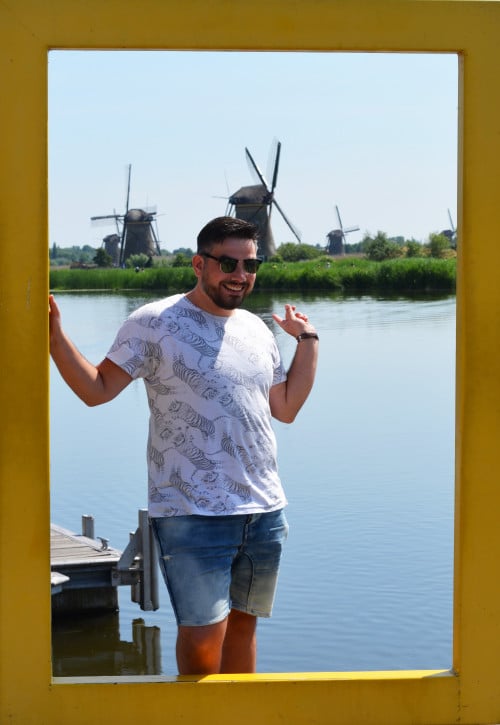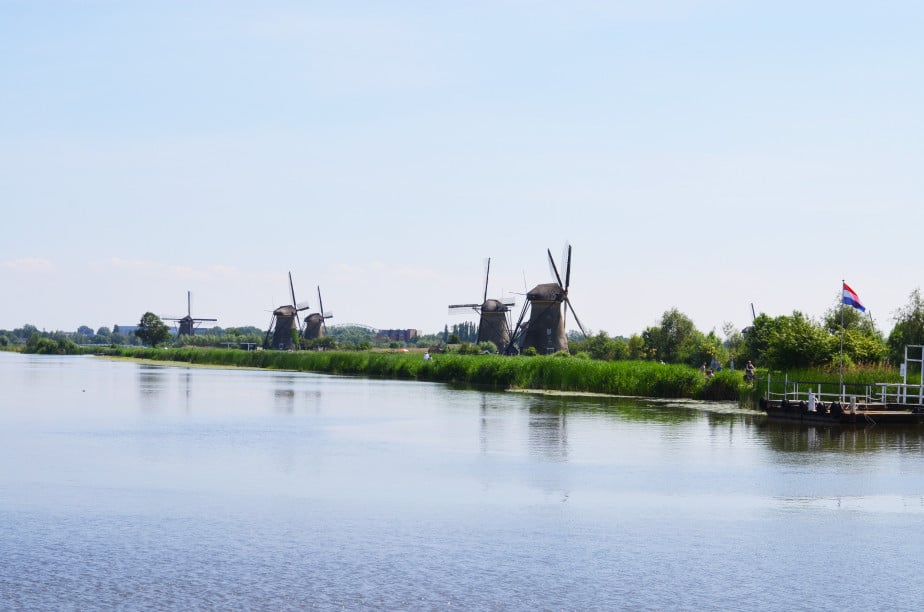 Visit the nice website of Kinderdijk right here, and get your tickets for all of it right here.
Already went on the Waterbus and gazed at our windmills? Feel free to share your thoughts and pics with us! Got questions or comments? Leave them below!