Anyone who has ever been to Amsterdam has probably seen the large, green, boat-shaped building just east of Central Station. Those familiar with it might recognize it as NEMO Science Museum. For many Dutch (former) kids, it's a staple school field trip, and a brilliant one at that.
NEMO is known country-wide as being THE science museum to visit. The 5-story building hosts a wide variety of interactive exhibits that will entertain young and old, all while teaching valuable lessons about science, technology, and their importance in everyday life.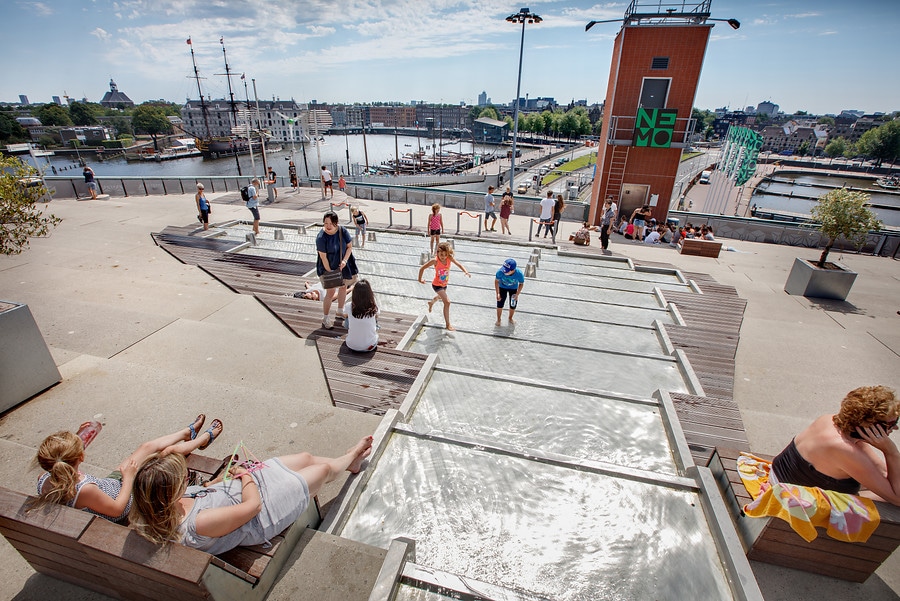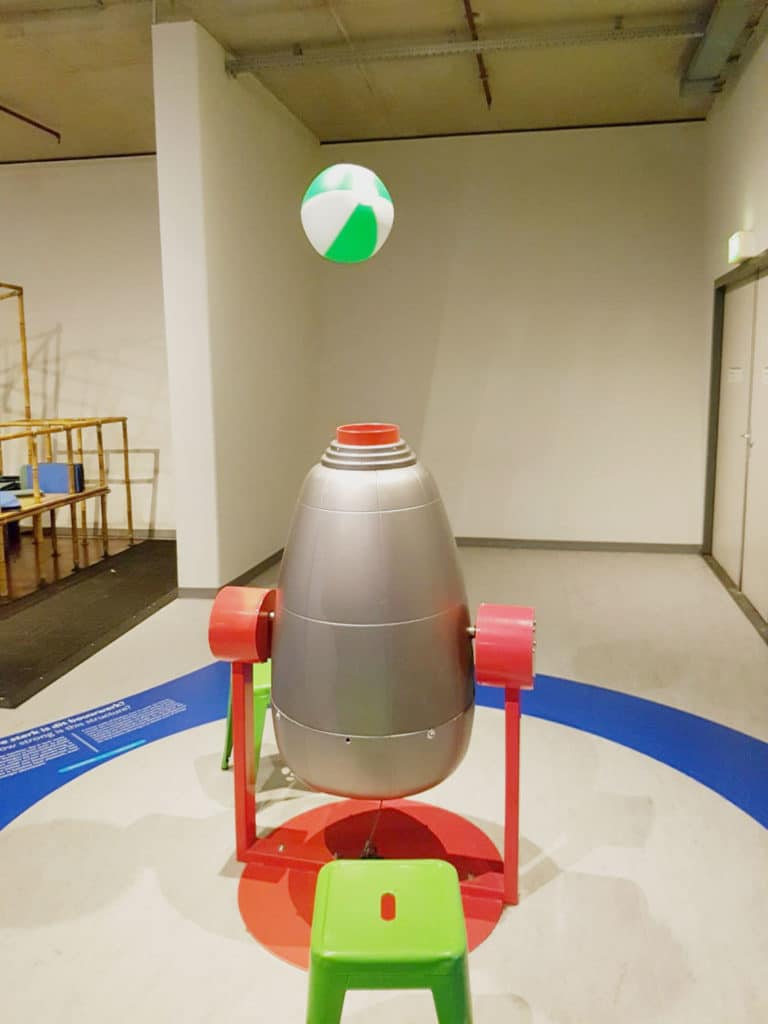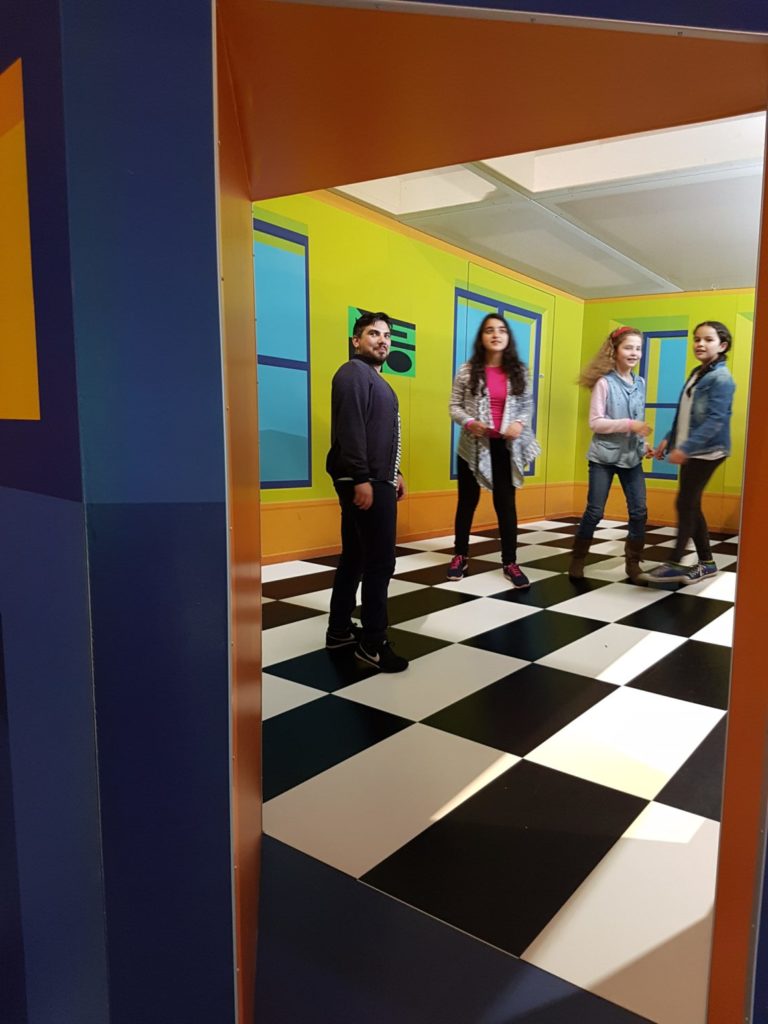 5 floors of sciencey goodness!
Each floor is constructed based on its own theme. Starting in 'Fenomena', which explains how science works, visitors are then guided upwards floor-by-floor all the time learning about gravity, electricity, the human body, space, and much more.
The displays vary drastically, but almost all of them are heavily interactive, so it's a brilliant way to introduce children to science, and for the 'grown-ups' to just rediscover your inner child like we did when we visited. From generating electricity with kinetic energy to taking a personality quiz (apparently I'm an experience-seeker), NEMO's exhibits are a good balance of different activities that really maintains visitors' attentions.
On the 'Technium' floor, a new addition has been recently added: The Machine (see GIF below). Aimed at explaining the process that comes into play when you make an order, The Machine guides visitors through the chain of events that occurs when you order a product. You can operate robot arms, assemble the products, and eventually even ship it.

We spent nearly two hours at NEMO, but it felt like about half that time as we hopped on from anatomy to artificial intelligence to bridge building. It's not the first time I've been to NEMO. In fact, it was my fourth visit, but I must say, I still loved it.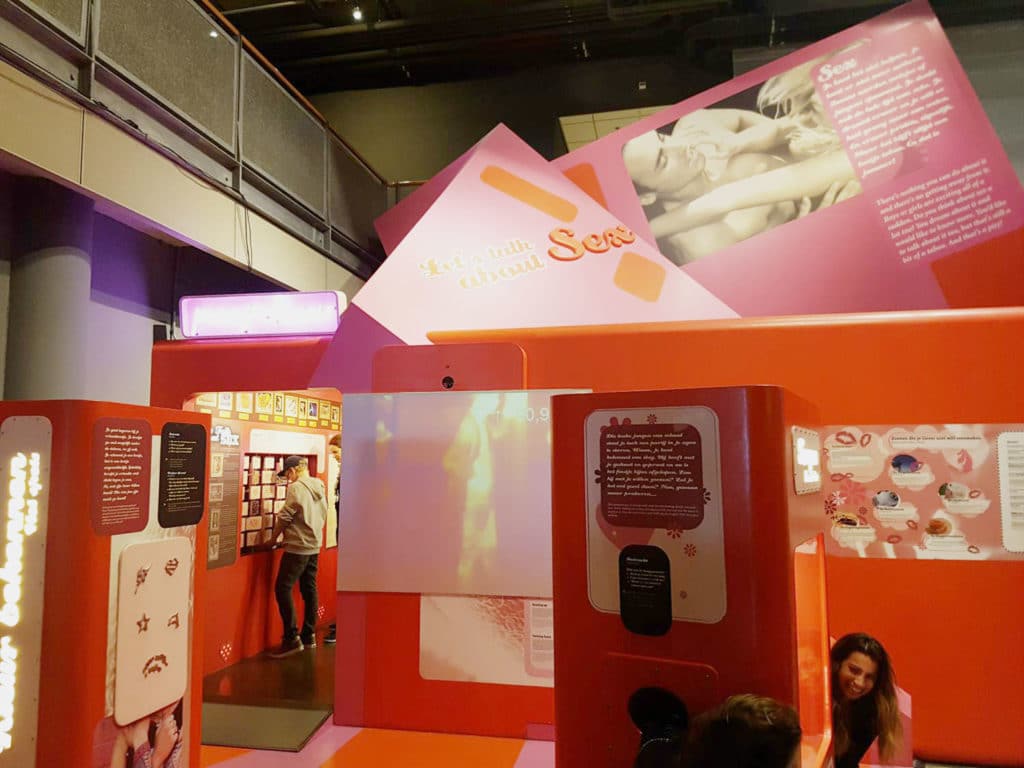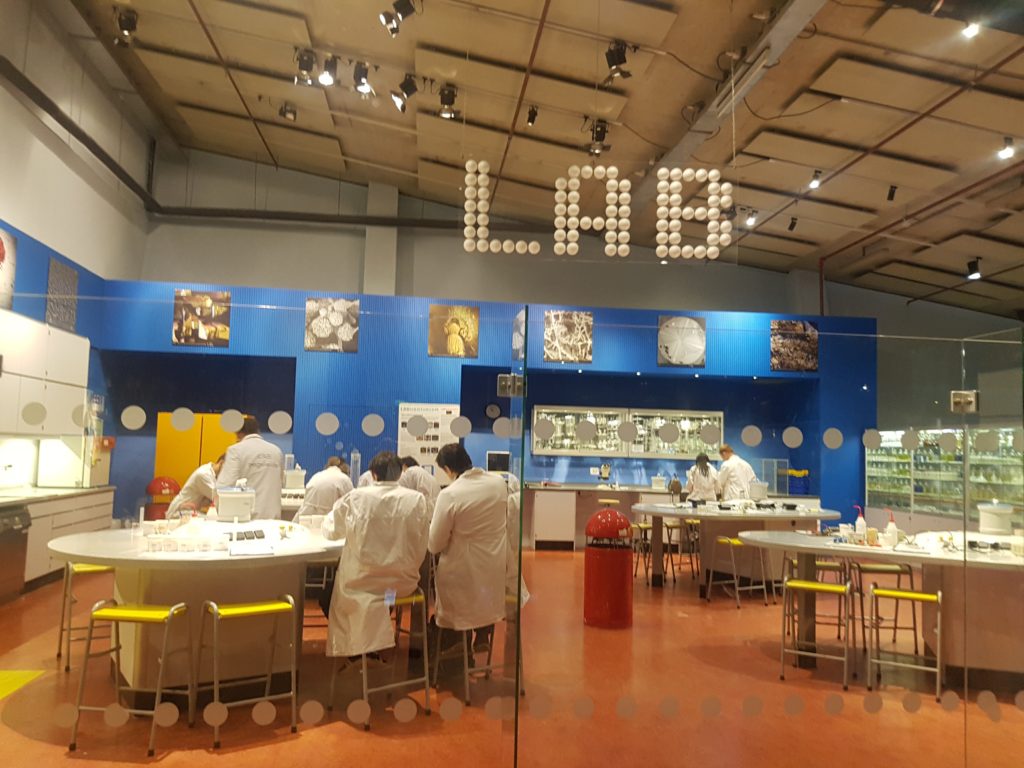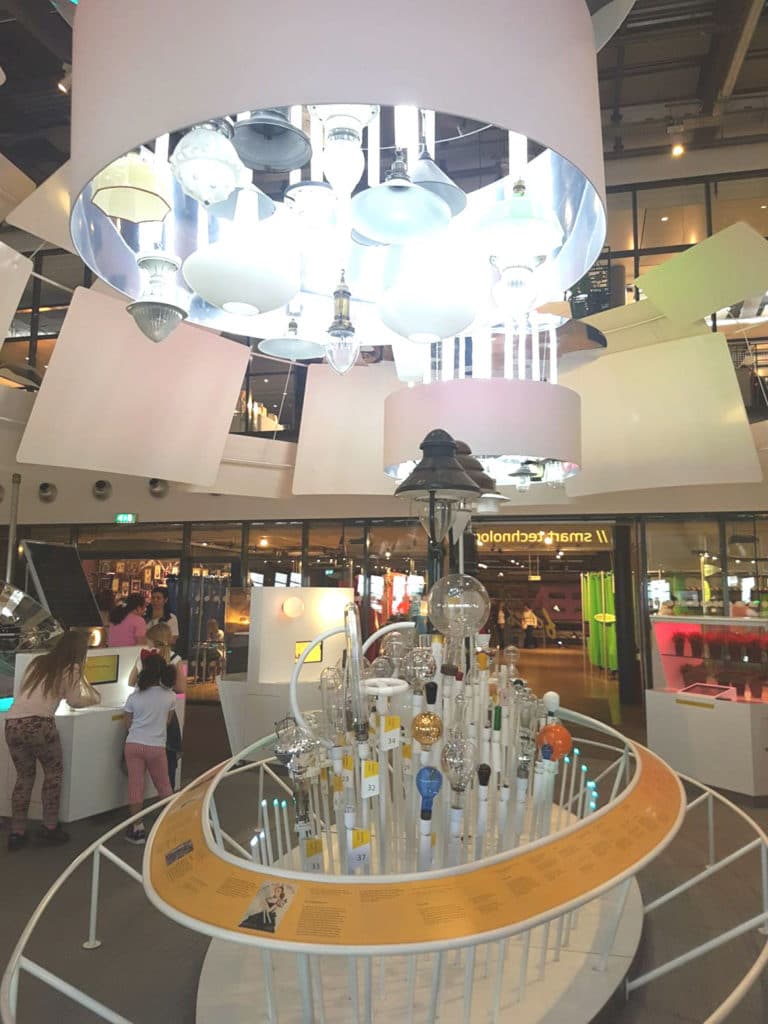 Perfect for children (and adults can have fun too)
Although NEMO is entertaining for all ages, the museum is mainly catered towards a younger audience, and thus the interactive (but also casual) approach they take to teaching and experiencing science works perfectly. It's no wonder the museum still attracts school trips from all over the nation and has been doing so for years. Ask any Dutch person born in the last 25 years and chances are they know all about the brilliance that is NEMO. Not that the museum is exclusive to the young. They even have a collection of old technologies for the nostalgic.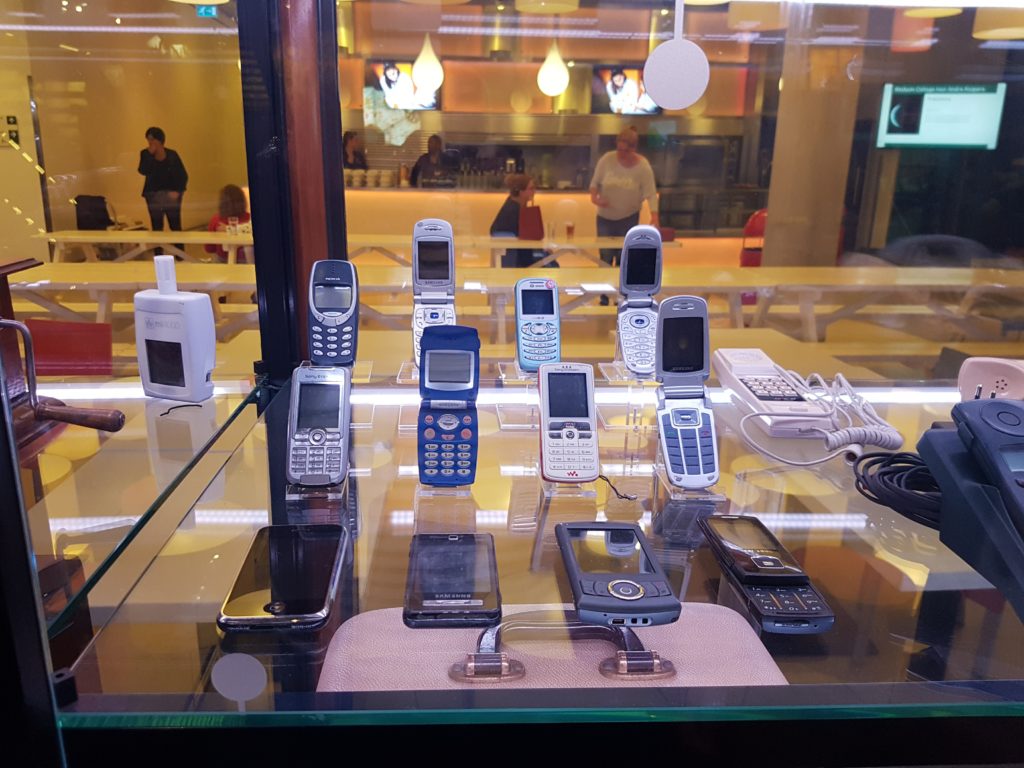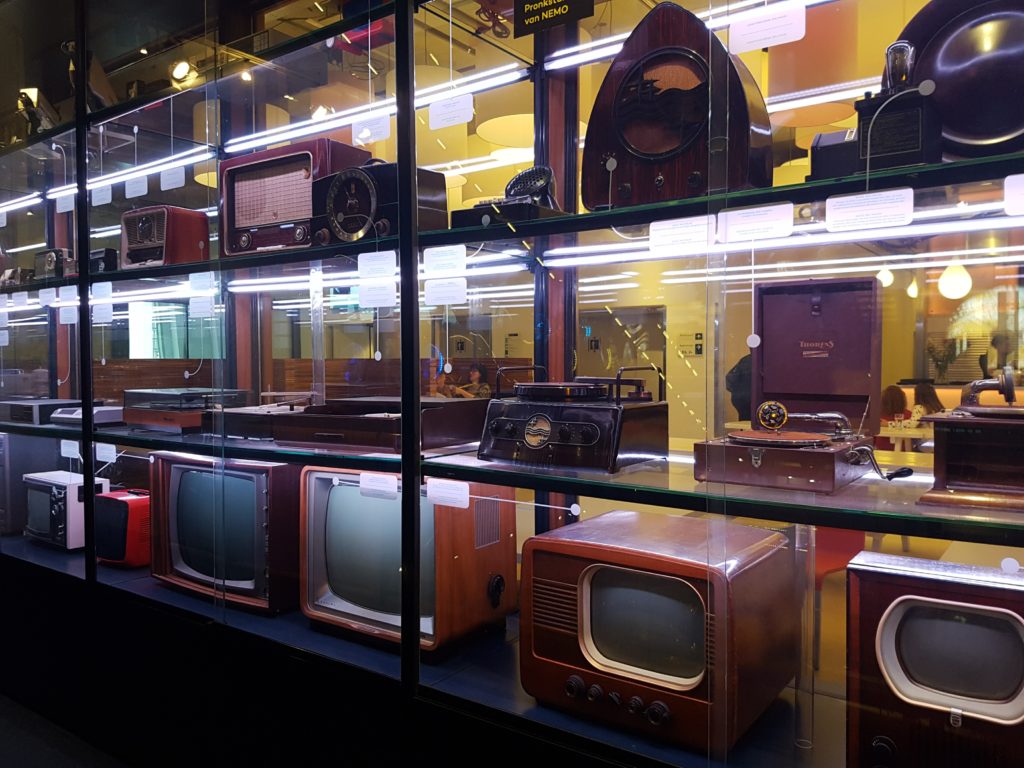 The NEMO building
The building itself is also quite worthy of a visit, nowadays it's a trademark of the skyline of Amsterdam (insofar you can say that Amsterdam has a skyline) but it has only been there since 1997. It was an interesting challenge for renowned Italian architect Renzo Piano since it had to be build on top of a heavy traffic tunnel. The foundations of the tunnel are the reason that the NEMO building itself also has this particular slope.He also found that golden-age built Amsterdam lacked a 'piazza', or any other spectacular views for that matter. So that's why he put in the rooftop terrace, offering you a piazza-like experience with gorgeous vistas of the Dutch capital.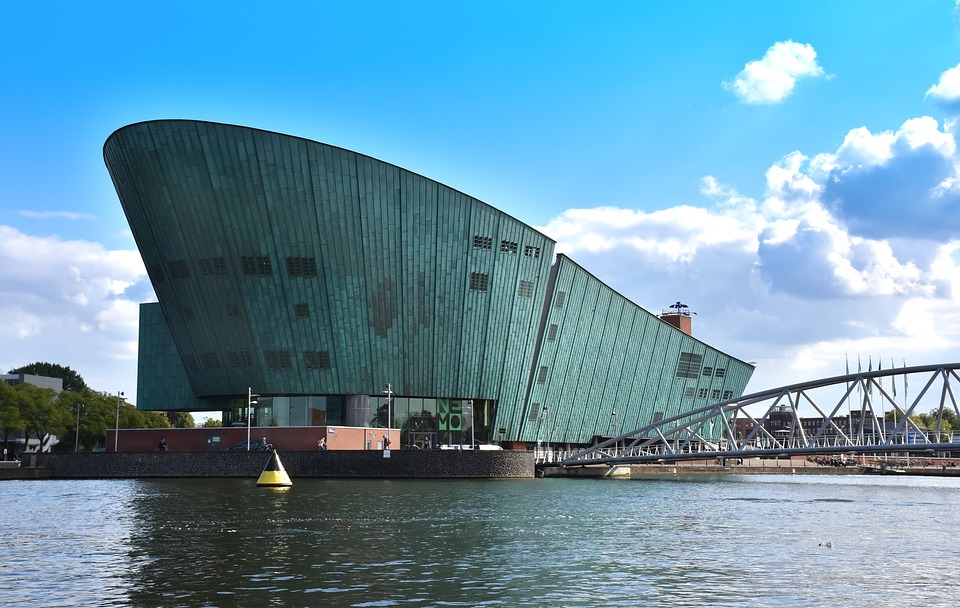 Anyways, enough now with this architectural sidestep – back to the experience of visiting NEMO itself – which funnily also usually ends up with:
Finishing on the roof terrace
Ultimately most of the trips to NEMO end with the roof terrace where you can get food and drinks, and enjoy the lovely weather. It even boasts a selection of more interactive exhibits that explain primarily different methods of power generation, from solar to wind to hydro energy.
The terrace, in and of itself, is worth a visit, especially in this lovely weather. Combine the current climate with the fact that NEMO has just completed renewed their gift shop, and it means that it's the perfect time to give science museum a visit. The roof terrace is freely accessible for everyone, and can be reached either from the stairs at street level or by lift from the central hall in the NEMO building.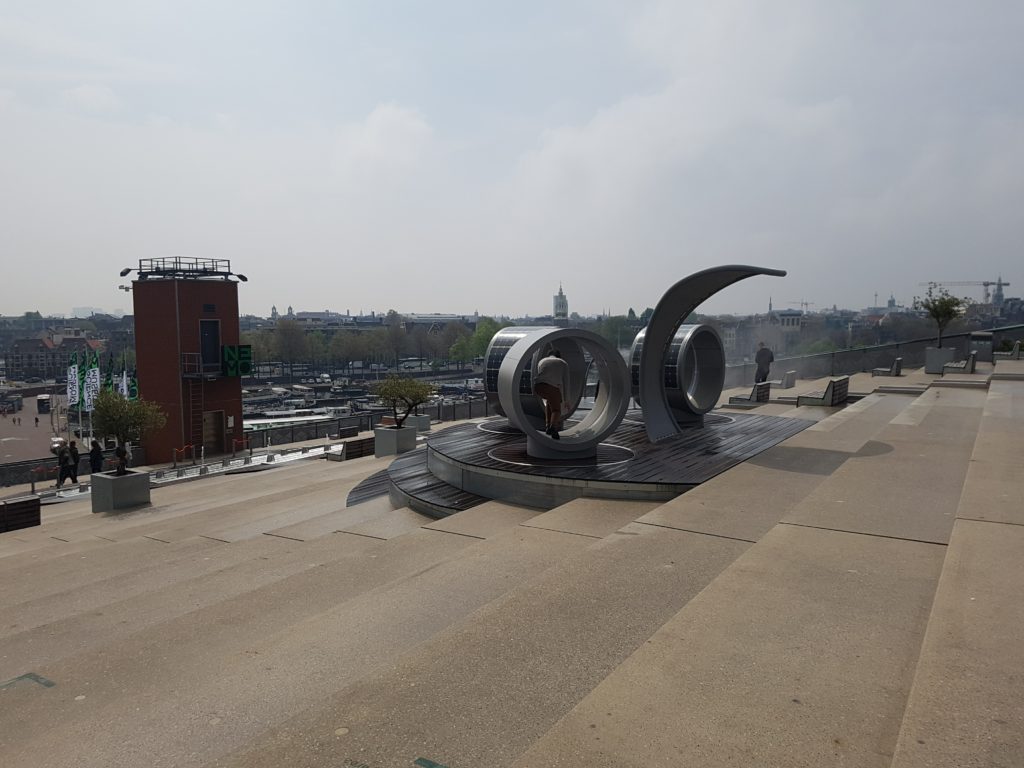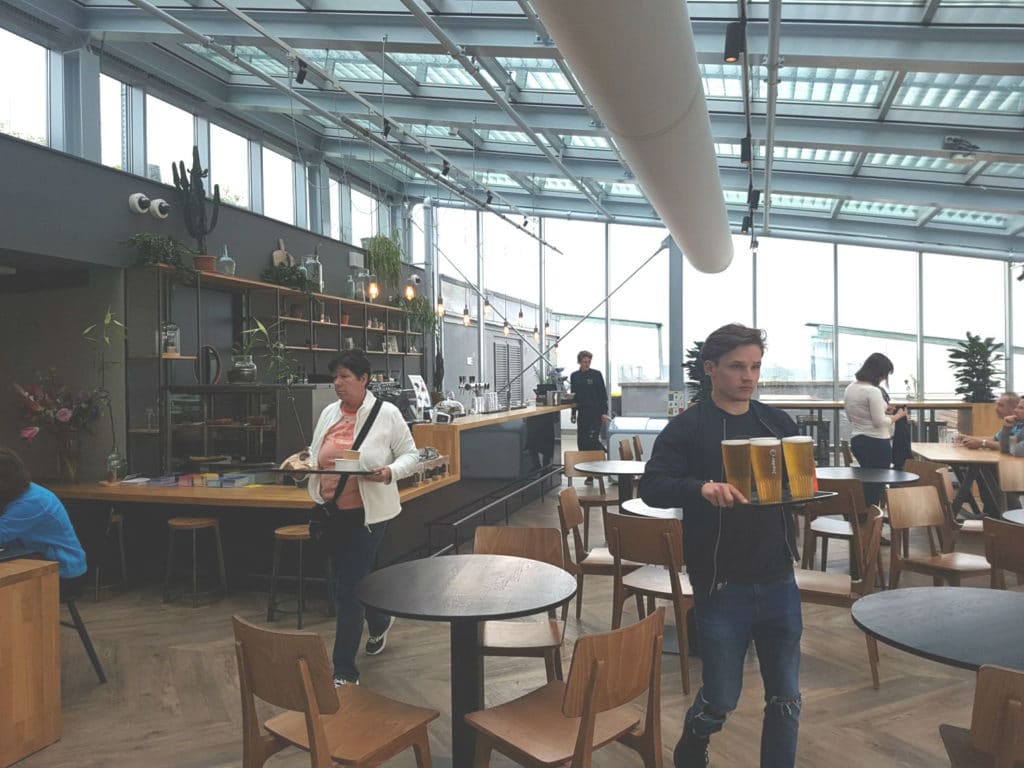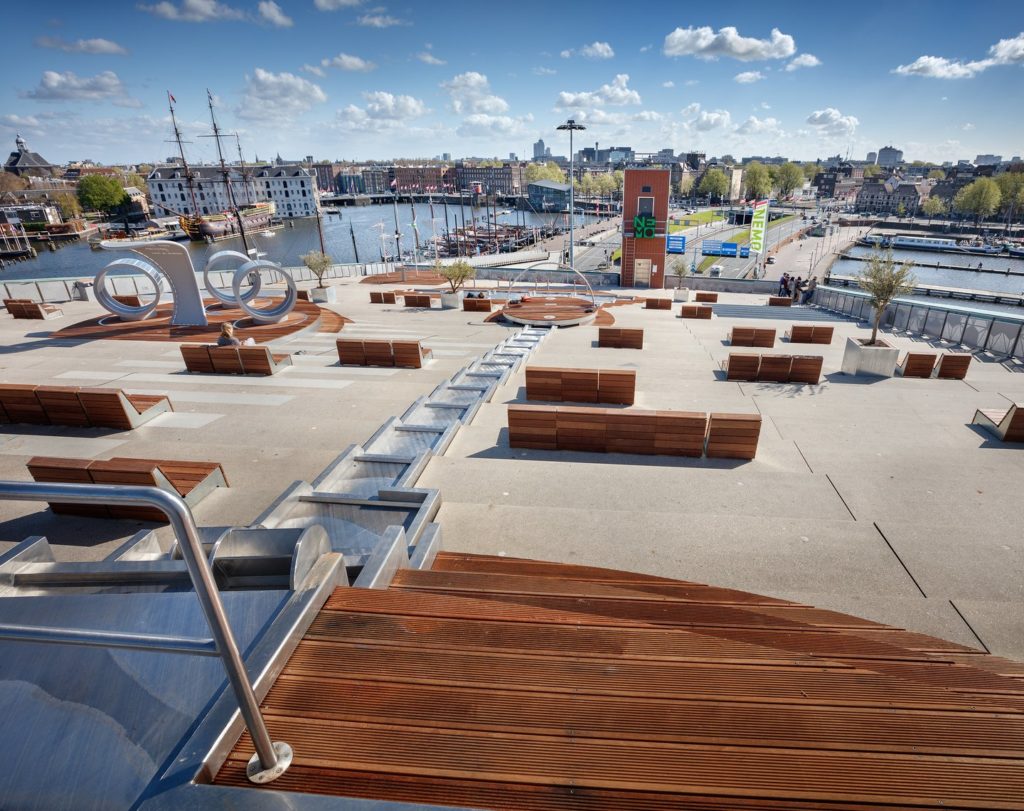 How to get to the NEMO Science Museum?
NEMO is easily accessible by car (but parking in Amsterdam is expensive), bike and public transport. The museum's eye-catching copper-green building is easy to spot from Amsterdam Central Station surroundings. If the weather is permitting I recommend walking to it, if you're coming from the Central Station it is a 15-minute walk. Leave the main entrance of Central Station, turn left and follow the signs for 'Route Oosterdok'. Cyclists should follow the same route.
Address: Oosterdok 2, 1011 VX Amsterdam
Website | Instagram | Facebook |