The Netherlands beats everyone at innovation once again and has launched a project to start the 3D printing of houses in Eindhoven. This unique new method of building homes is the first of its kind. Here is everything you need to know about the 3D printing of houses in Eindhoven!
How they are going to build a 3D printed house in Eindhoven: The basics of 3D printing
3D printing is a process when material is melted, joined and solidified with the help of a 3D printer. In this way a three-dimensional object is created, with material being added together throughout the process. Objects can be of almost any shape or geometry, making it possible to print out the separate elements needed to build a house. According to the Dutch based company Leapfrog 3D Printers, 3D printing is the solution to many long existing problems within architecture.
"This change in architecture alters the conventional method of scale model making which has become more challenging or simply doesn't suffice anymore. This is where 3D printing can be an ideal solution."
You can read more on the topic of architecture and how it is being changed by 3D printing here.
First 3D printing of houses in Eindhoven: An innovative project
So know that you know the basics, here is how the 3D printing of houses in Eindhoven is going to happen. Aside from Eindhoven being a pretty cool and innovative place already, it's going to become even cooler pretty soon with this new project. The city has created a plan to build its first habitable 3D printed concrete houses in 2019. This project is a joint effort between the municipality of Eindhoven, Eindhoven University of Technology and four other companies. The most amazing part is that this is set out to be the first 3D printed house in the world, where people can actually live in! That is why the whole project is accordingly named 'Milestone'.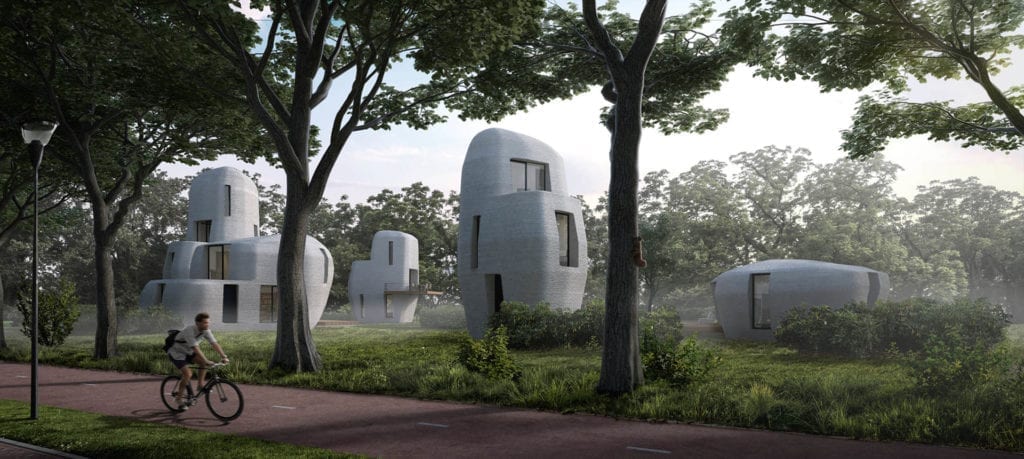 3D printing of houses in Eindhoven: What's to come
Even though 3D printing of houses in Eindhoven is not an easy task, things are looking very promising. Project Milestone's mission is to build a total of five habitable 3D printed houses. The structures will be located in the neighborhood of Meerhoven. In order to ensure that improvements can be implemented with time, the houses will be built one after another. The first house will be printed off-site and will only consist of a ground floor. The final house will be printed on-site and will consist of three floors. The project will also ensure that the houses comply with the applicable building regulations. This will guarantee that the living conditions within them are satisfactory.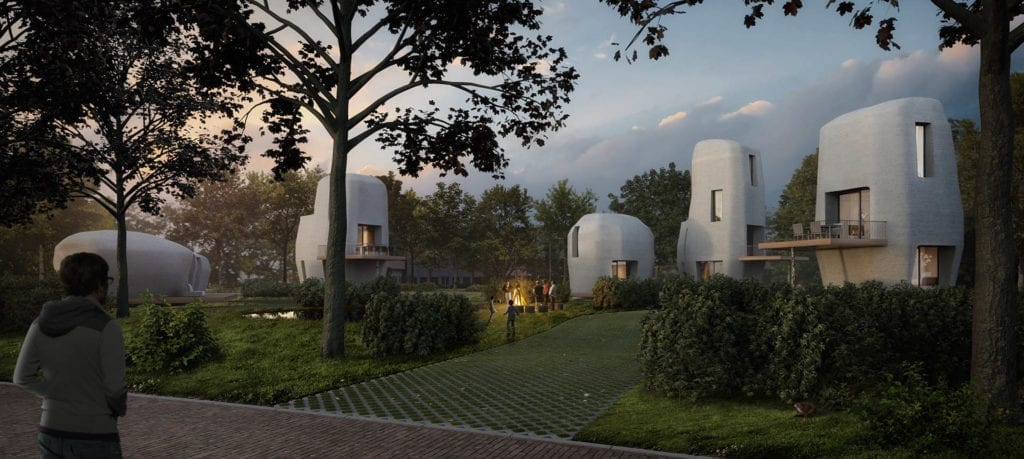 I guess we'll have to wait until next year to see how the 3D printing of houses in Eindhoven will turn out. Would you live in a 3D printed house? Let us know in the comments below!