The Netherlands makes it very easy to commute when you're on a bike, but that also means that there are a lot of people fighting for parking spots. Well, we have some good news for you: Utrecht just beat out Tokyo for having the largest bicycle parking garage. It has 12,656 parking spaces and it just opened today at Utrecht Central Station, reports Trouw.
With this parking garage, the total number of parking spots around Utrecht Central Station brings it up to 22,000 spaces. ProRail says that we need at least 30,000 but we're slowly reaching that number!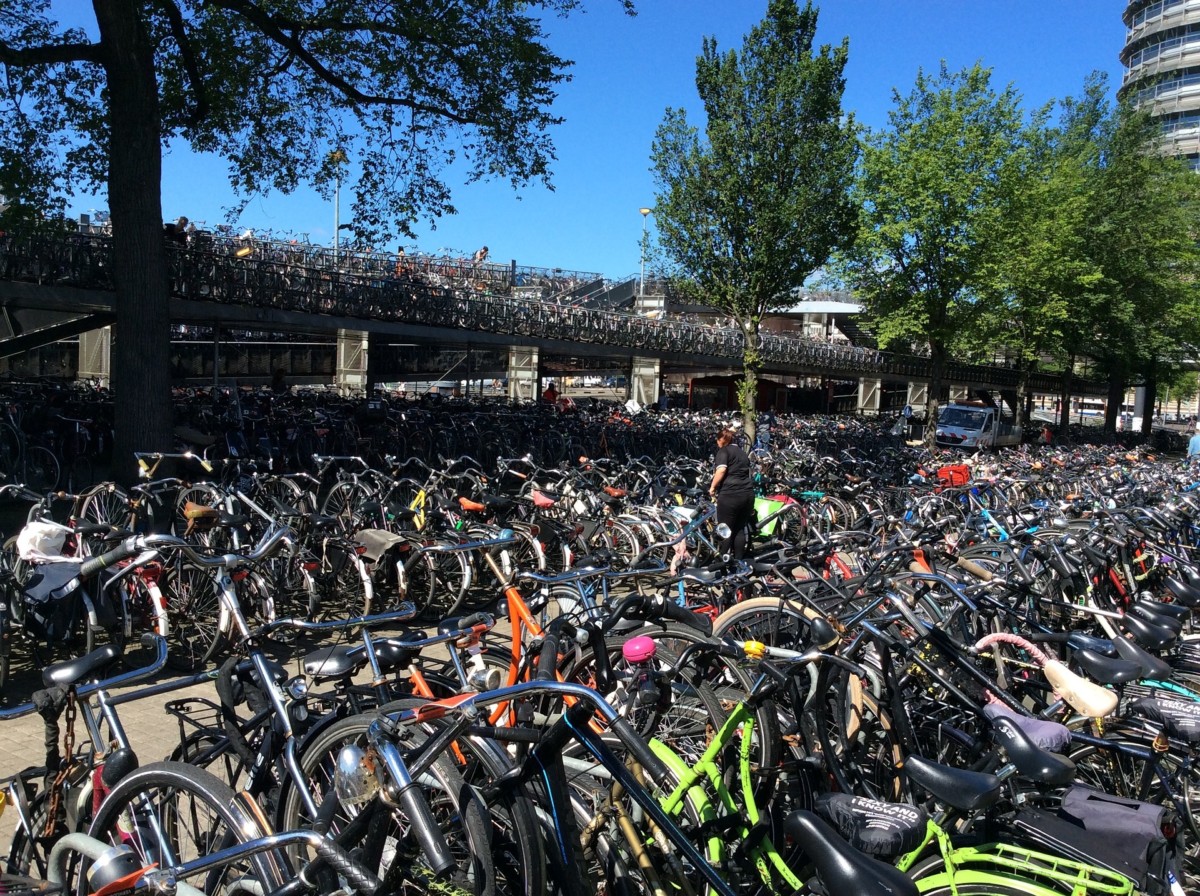 Being spread across three floors, this garage is the solution for anybody who needs to rush through Utrecht. And I mean anybody! They have made it easy for cyclists with a disability to be able to park right next to the main cycle path.
They also have slow ramps to help out anyone trying to get to the first floor or basement. Additionally, they've made sure that it is a very well lit garage, with ample security like cameras installed everywhere to make sure everyone feels safe to use it.
How much will it cost?
So, we have even more good news! It's free to park there for the first 24 hours, after which it costs only 1.25 euros per day. A lot more space, cheap prices, and a safe garage. What more could you ask for?
Feature Image Source: Juliane Lutz from Pixabay