Rotterdam is ready for a test run of the most powerful wind turbine in the world at Maasvlakte (much, much, much larger than the one in the image above). GE Renewable Energy and Future Wind (GE) signed an agreement earlier this year to cover a 5-year testing period and a 15-year full service and maintenance team. 
GE is a joint venture between Pondera Development and SIF Holding Nederland. The wind turbine will be installed at SIF's building site on the coast for the testing period.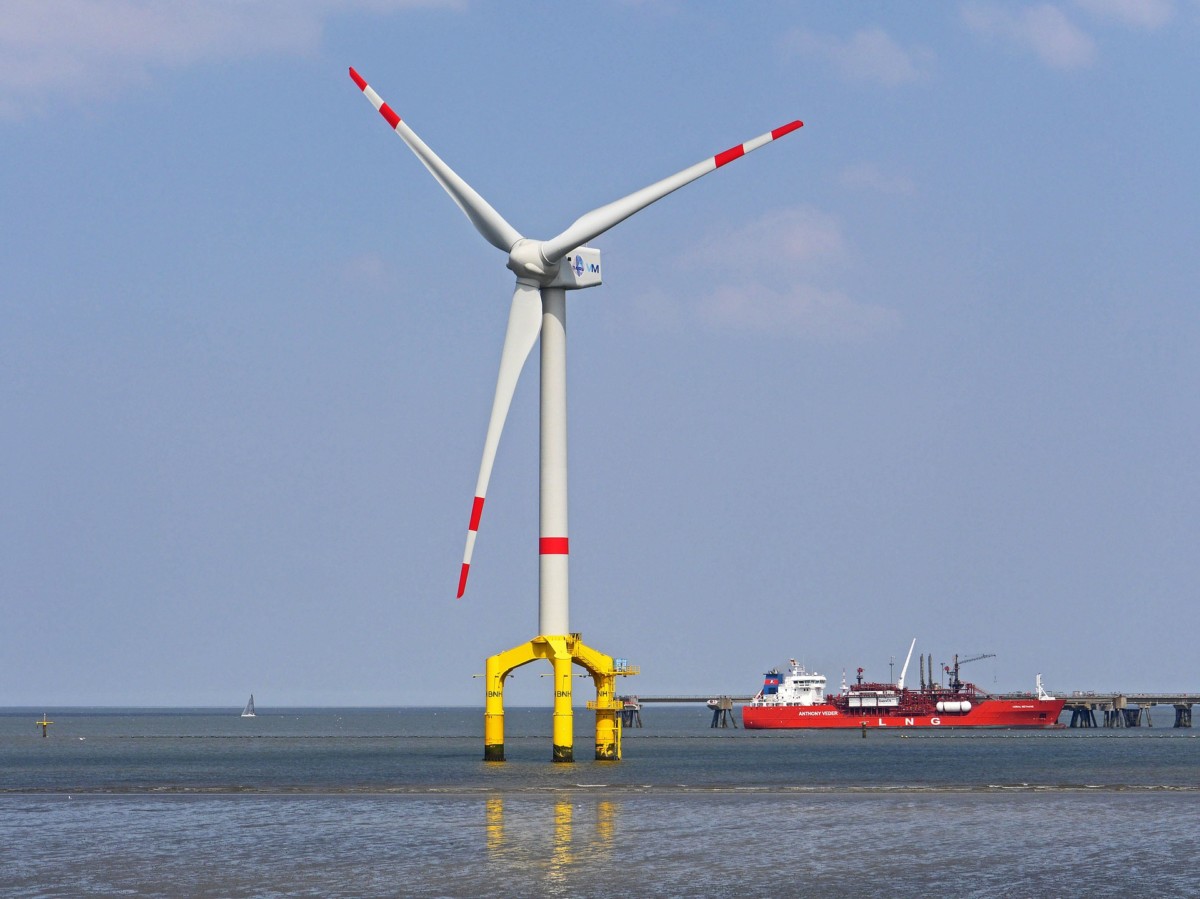 What's so great about the Haliade-X?
The special thing about the Haliade-X 12 MW is that it is modelled to be installed at sea. This is because the wind blows harder, and more often out at sea, thus having the capacity to generate more energy. It is also designed to run if the winds are not too strong.
According to NOS, GE expect it to "generate 45% more energy than the current most powerful windmill". With each of the vanes reaching a length of 107m, strong winds will help generate enough energy to power around 16,000 homes. The Halide-X will be 260m high, which is almost as high as the Eiffel Tower!
First step towards more powerful wind turbines
Extensive research will be extensively carried out by TNO to figure out how to make more of these wind turbines a possibility. Larger wind turbines are able to generate more energy at lower costs.
They are not interested in only making huge wind turbines but also on "developing expertise on wind farms and on ways of integrating them into our rapidly changing energy system". By 2030, they want to have the capacity to install at least 11.5 GW at sea, and they believe wind turbines like the Haliade-X will make this vision a reality.
We hope they can indeed accomplish this goal! Learning and watching people make great steps towards a more sustainable future is very satisfying to witness as more governments are taking the initiative. This project is a great step towards that and is even more exciting to watch it happen in Rotterdam. 
Feature Image: Erich Westendarp from Pixabay