Air traffic at Schiphol airport is currently disrupted due to signalling failure. Many flights are now being redirected to other airports. 
The issue at Schiphol has been going on since 1:15 pm and are still yet to be fixed. At first, the signalling failure affected both departing and arrival flights but now currently, after half an hour of issues, flights are now slowly departing from Schiphol, but it's the arrivals that now have the issue. So far nobody knows what has happened and it is still being investigated, as for some reason the control towers cannot seem to communicate with any planes. This is causing delays.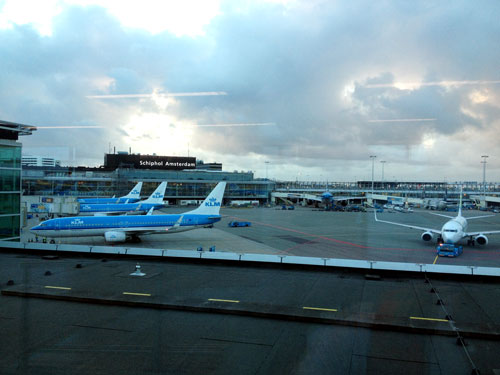 It also has affected Rotterdam – The Hague airport. So far nobody knows the status of this issue yet either. Luckily, everything at Eindhoven airport is going smoothly – so some flights may be redirecting there.
Expect a severe disruption to your flight as so far it is unknown how long this issue will go on for, so check the website and keep an eye on your flight!