Let's be honest, bridges in the Netherlands are quite impressive! And as dorky as it may sound, seeing them for the first time can be a mind-blowing experience. Here is why bridges in Holland are so amazing.
The Netherlands already has some pretty cool buildings (and is building even more), but bridges are in a league of their own. As weird as it may sound to Dutchies, bridges in Holland are absolutely mind-blowing to most foreigners. Especially when you see them being lifted for the first time, it can be quite a memorable experience for non-Dutch people.
Considering how many canals there is in the Netherlands, there are almost as many beautiful bridges to cross them. Large, small, colourful, fancy, – it is bridge heaven over here!
Let's not forget about eco-ducts, the Dutch and Belgian passages carved into nature — they are good for the environment and pretty damn beautiful.
Awesome bridges in the Netherlands
Since there are so many bridges in this small country – Amsterdam being one of the cities with the most bridges in the world – it's hard to cover them all. So we decided to give you a brief guide to some of the most impressive bridges in the Netherlands.
This impressive bridge in Rotterdam has pretty much become a totem for the city. It connects the north and the south parts of Rotterdam. Being 802 meters long and 139 meters tall, it's really hard to miss. It's truly a remarkable sight, especially during the night when it is illuminated.
View this post on Instagram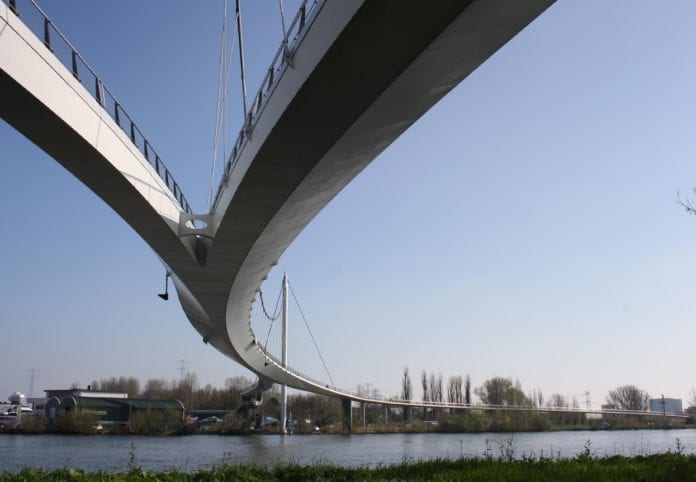 The award-winning cycle and footbridge was Holland's first suspension. Its total length is 780 meters making it one of the longest non-traffic bridges in the Netherlands.
This Eindhoven based bridge acts as a suspended cycle path, the first of its kind in the world. Opening in 2012, it has become a favourite amongst photographers, being especially impressive at night.
View this post on Instagram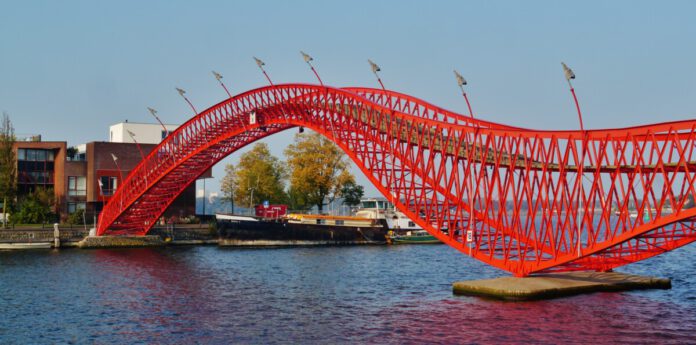 You'll know how the bridge got its name just by looking at it. The Python Bridge in Amsterdam was built in 2001 and won the International Footbridge Award in 2002. Its official name is actually High Bridge — but no one calls it that. It is 93 meters long and is one of the most eye-catching bridges in the Netherlands.
Bluawbrug is a historic bridge located in Amsterdam. This 19th-century bridge has a Parisian style architecture, make it a perfect stop for a romantic walk. It connects the Rembrandtplein area with the Waterlooplein area, crossing the river Amstel. Since its opening in 1883, it has been considered one of the most beautiful bridges in the Netherlands. Definitely one for the 'gram. 📸
View this post on Instagram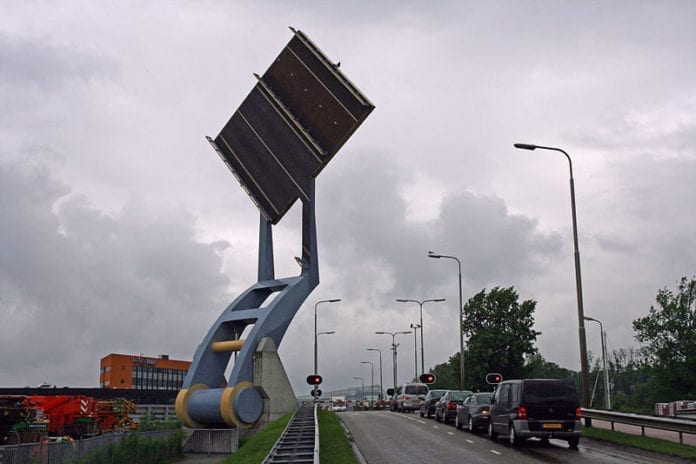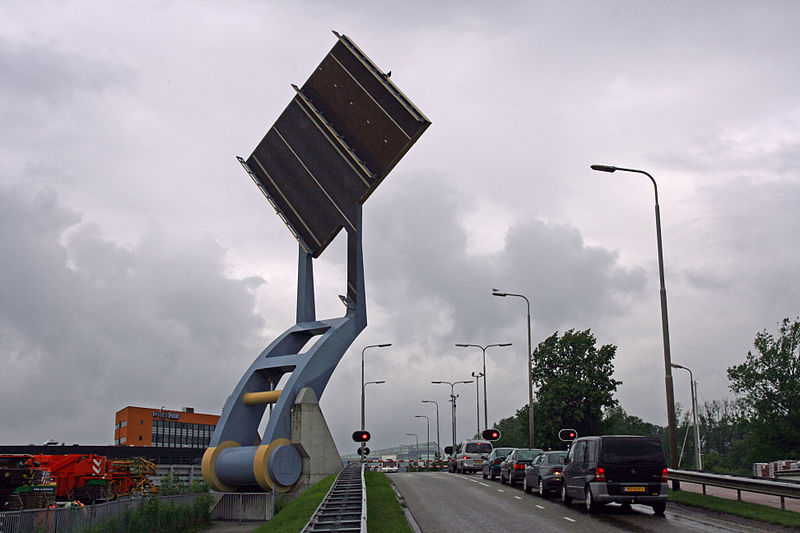 located in Leeuwarden, Slauerhoffbru is a fully automatic bascule bridge — that's a bridge that moves. The structure uses two arms to swing a section of road in and out of the bridge itself. It is 15 meters long and honestly looks like a robotic arm with a hammer. 😅
Still hungry for more bridge facts? Here is a short educational video about the types of bridges in the Netherlands.
Are you impressed with the bridges in the Netherlands? Are there any epic bridges we missed out on? Let us know in the comments below!
Editor's Note: This article was originally published in September 2018, and was fully updated in March 2021 for your reading pleasure.
Feature Image: Miltidadis Fragkids/Unsplash