From Mexico with love: How Mexican food restaurant 'CENCALLI' brings real Mexican cuisine to The Hague
It's a regular ol' cold Saturday afternoon in The Hague. Rain clouds block the sun, painting The Hague's city center with the colours of a Dutch spring: grey and grey. That's why Dutchies keep stopping as they walk in front of CENCALI's big colourful window, which reveals and even more colourful interior. The bright pink, yellow, blue and red walls of this Mexican food restaurant in The Hague escape through the window, along with the haunting aroma of freshly made corn tortillas.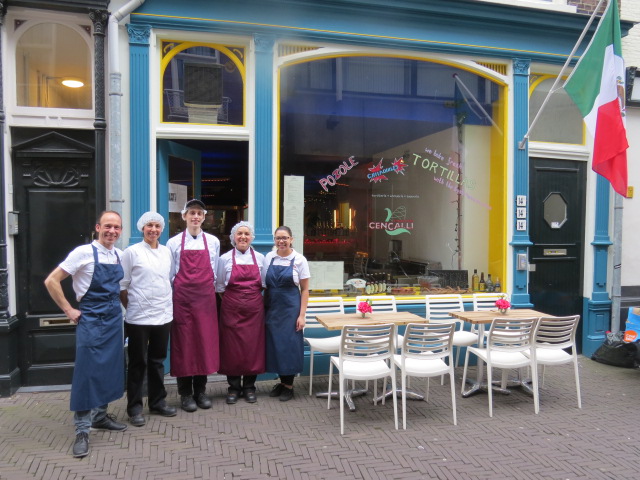 CENCALLI: "La Casa del Maíz" (The House of Corn) is a Mexican food restaurant in The Hague that uses traditional ingredients and methods from Mexico. It's located at Korte Houtstraat 14C not far from the city center and just a minute away from the Plein.
How it all started with a quest for the perfect taco…
Originally from Mexico City, co-owner and chef of Cencalli, Itzel Trejo Medécigo used to frequently ask herself: 
"Why can't I find Mexican food in The Netherlands, that tastes just like it does back home??"
As a Mexican living in The Netherlands, I can confirm this question haunts us on a daily basis. Even more than the memory of Holland eliminating Mexico from the 2014 World Cup with a dubious penalty (#NoEraPenal).
As a result of this, Itzel and her Dutch husband Adrian took matters (or rather tortillas) into their own hands. In October 2017, after years of planning, they opened the Mexican food restaurant CENCALLI: La Casa del Maíz. Unlike other Mexican food restaurants in The Hague, Itzel and Adriaan import real Mexican corn, and make their own tortillas on a traditional Mexican comal (earthenware baking dish).
Cencalli's menu is an homage to streetfood from Mexico City and traditional cuisine from Oaxaca. Its kitchen offers a day and night menu with quesadillas, telelas and totopos (nacho chips) and a night menu with mainly tacos made in-house  and using traditional types of Mexican corn.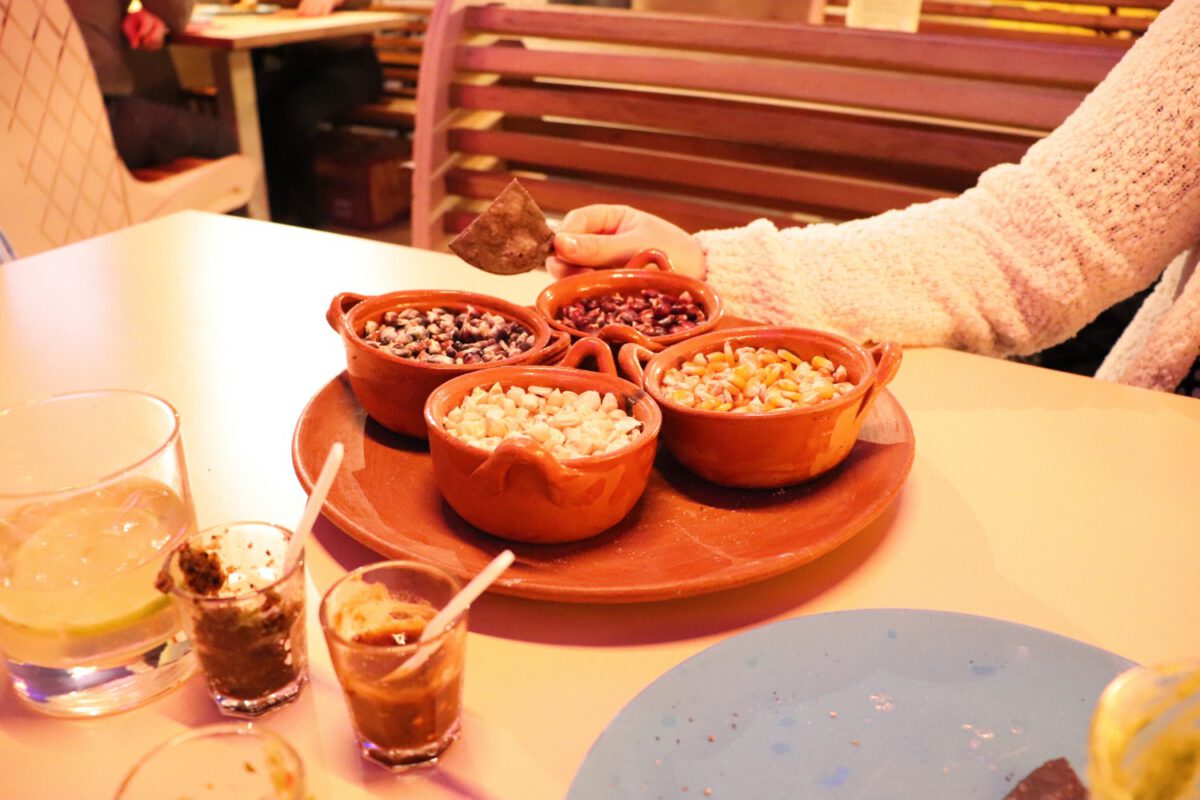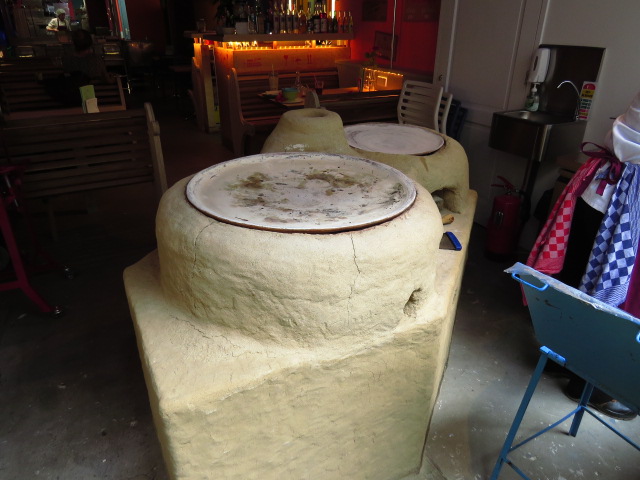 So real Mexican corn, real Mexican flavour!
There's a few things in this life that make me tear up with emotion. Small dogs, Simba realising Mufasa is dead, and the taste of Cencalli's freshly made tortillas.
"You can't find the flavour of real Mexican food in a can. The corn and tortillas you find in stores are just not the same… This kind of flavour has to made by hand and with these ingredients."
To do so, CENCALLI imports traditional strains of Mexican indigenous corn: maíz criollo. Adriaan uses the corn to make what is known as masa, which is used to make tortillas. Tortillas are later transformed into delicious dishes like quesadillas that will hopefully end up in my belly.
In order to learn how to make and use this masa, Adriaan and Itzel travelled to Oaxaca to learn the traditional method of tortilla making. Needless to say, they learned very well.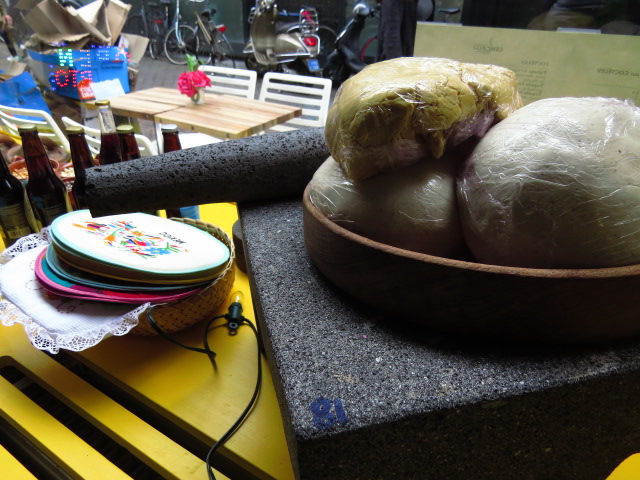 The finished product is a tortilla that can be used to make a delicious variety of meals: quesadillas, telelas, sopa de tortilla, and sincronizadas. (Editor: it's all that Mexican stuff you like!)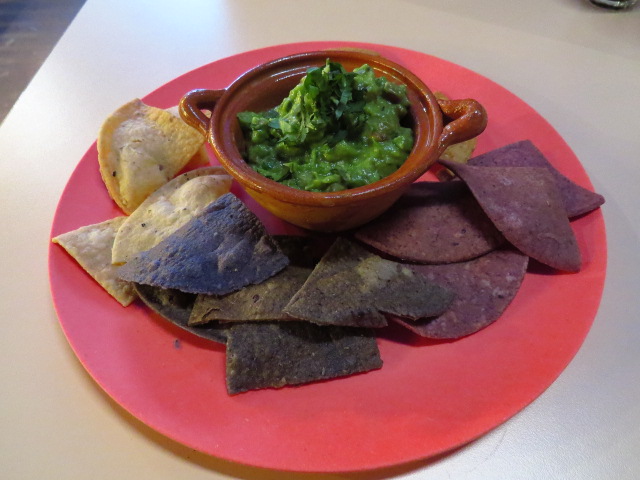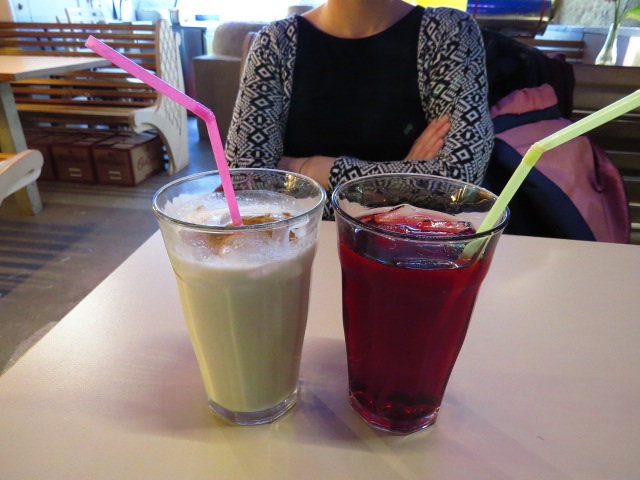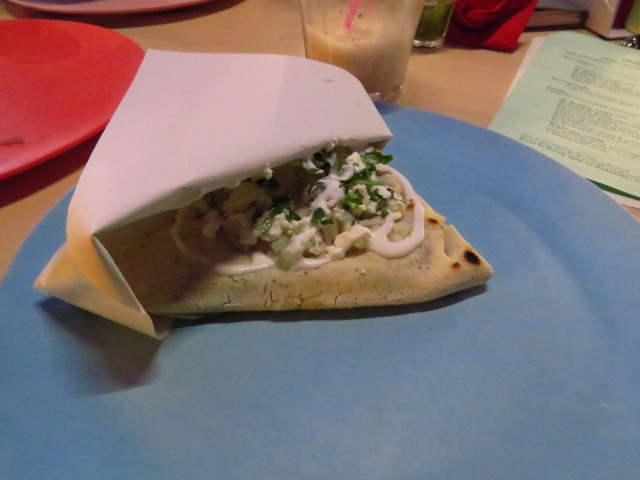 Mexican food on your plate, Mexican atmosphere all around.
Adriaan, Itzel's husband, wanted to make Cencalli as close as the real Mexican experience as possible. And boy did he achieve it! After being in Mexico for a while, he had a clear idea of what a Mexican food restaurant in The Hague should look like.
"I didn't want it to be a restaurant that says 'Mexican food' and that's it. The walls, the music, the kitchen, the colours, everything was inspired by real Mexican culture".
The food even comes out of a handmade 'street taco car' also designed by Adriaan.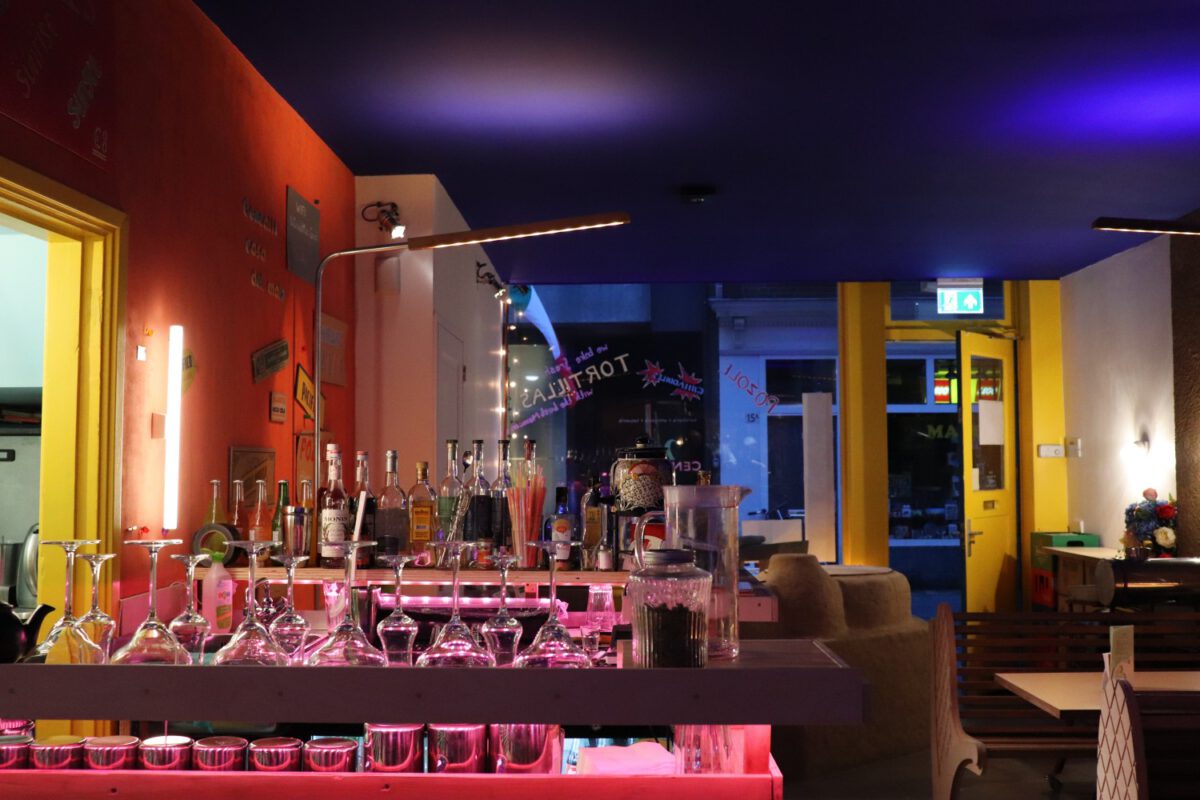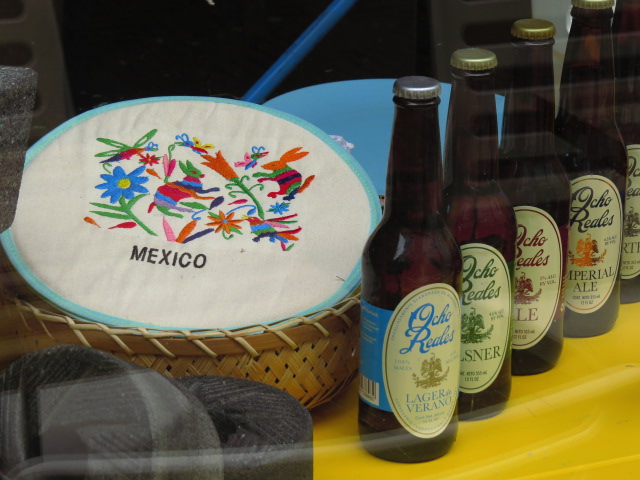 "Enough about Mexico – how was the food?"
Pretty damn good and quite affordable as well! Obviously, my judgment of this is a bit biased, so I took DutchReviews Abuzer along for a night – and as you can see he had one happy evening.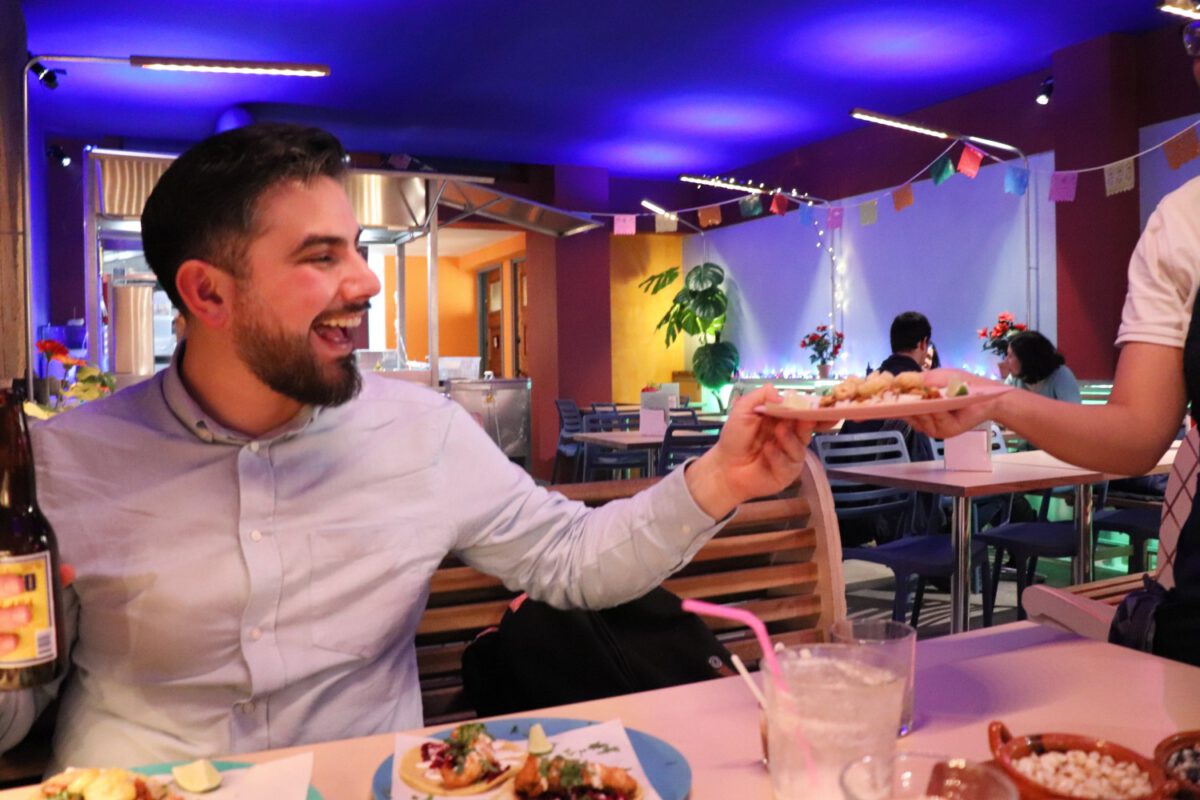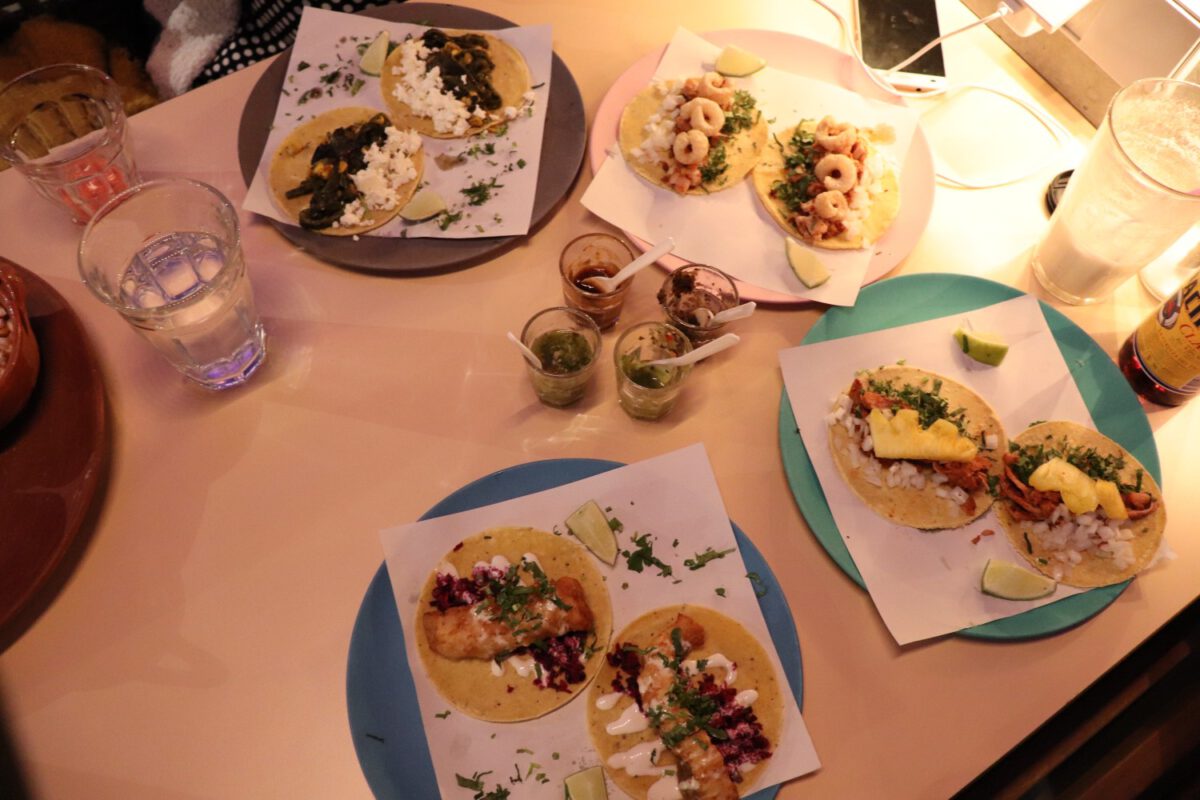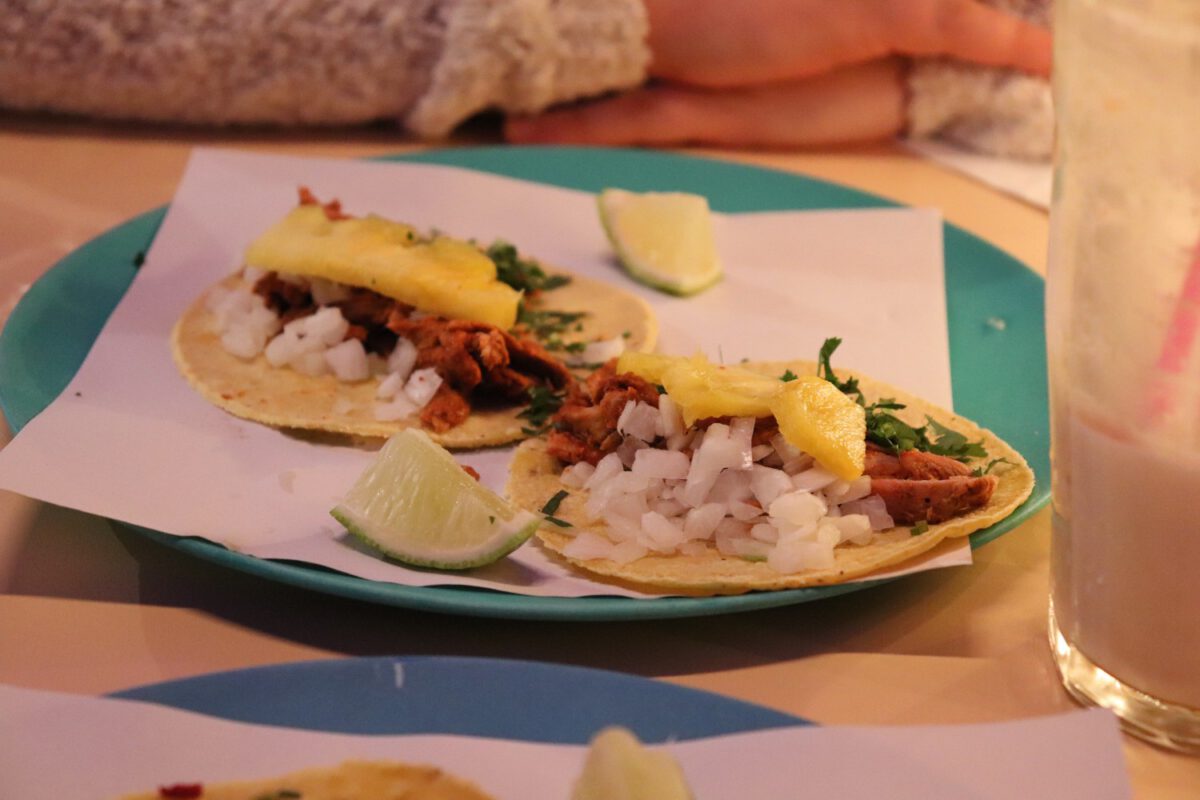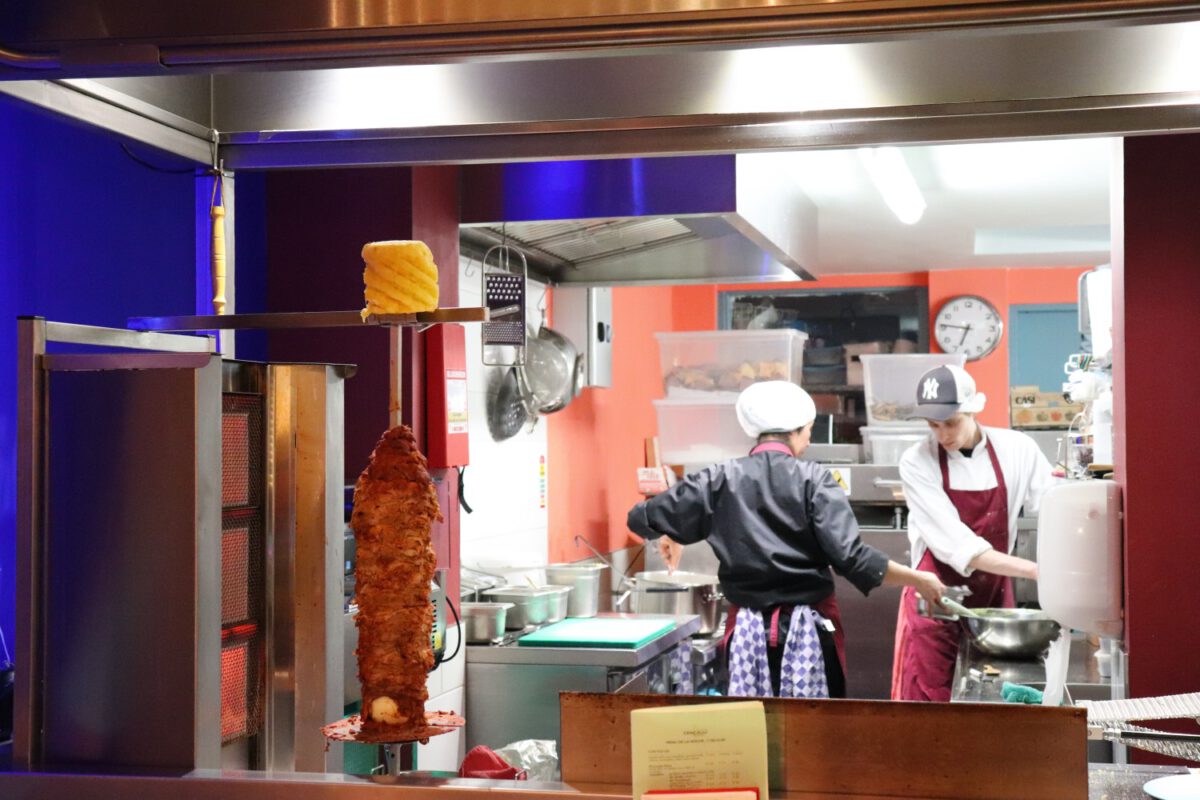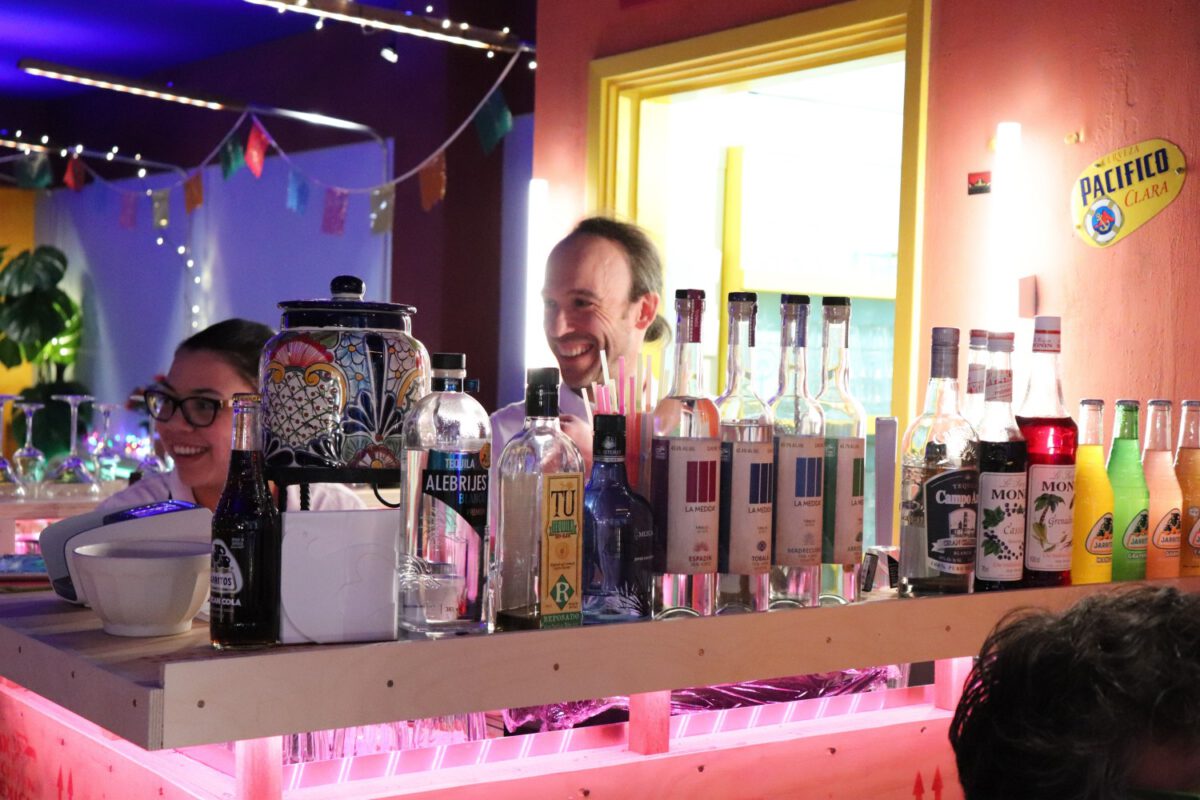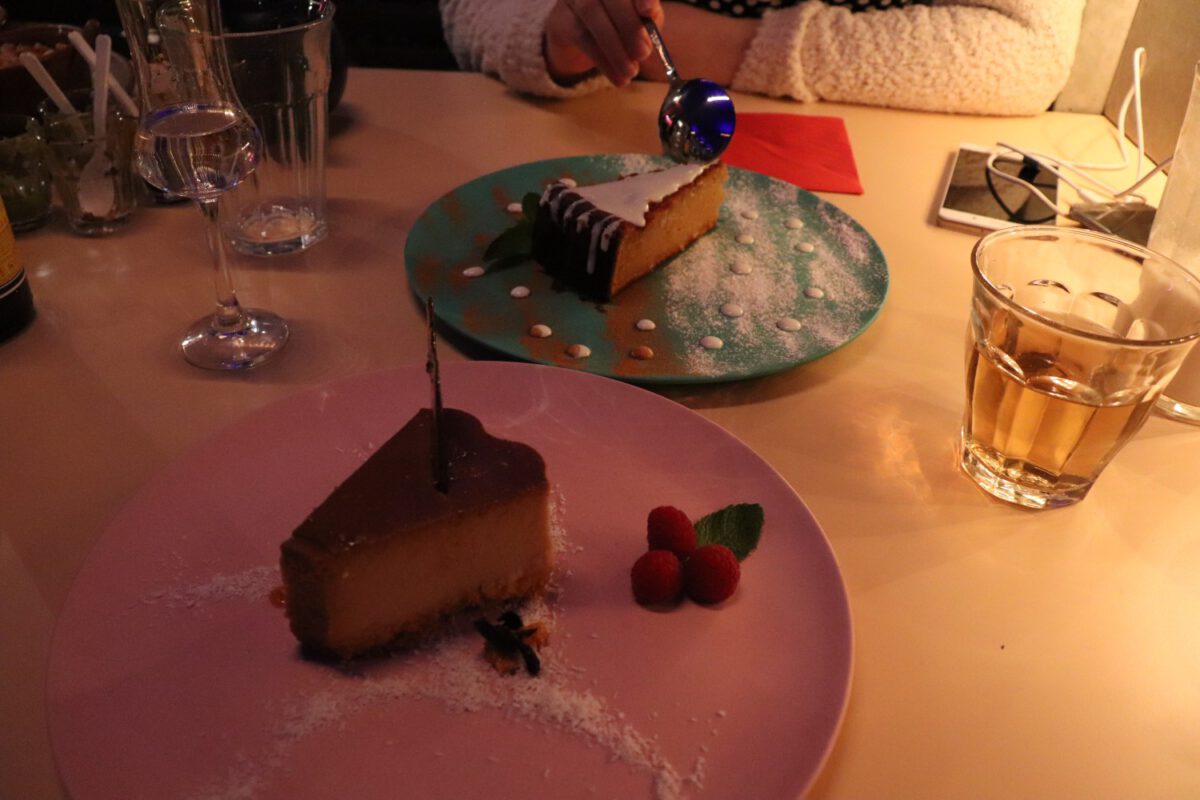 Cencalli, the verdict:
As a result of this conviction, CENCALLI offers what I describe as a tiny Mexico in The Hague. Eating a taco is one thing, but eating a taco made up of Mexican corn while listening to a premeditated 'Mexican Wedding Playlist' is a completely different experience.
PS. Don't worry about the pricing, it has near Mexican prices as well
Address: Korte Houtstraat 14C
Website | Instagram | Facebook