Still looking for the right Dutch Caribbean Islands to visit? Try the three S's of paradise in the Netherlands Caribbean!
Recently in Dutch Review we visited the "ABC" islands. Now it's time to take a trip to the other three Dutch Caribbean Islands. Grab your passport and let's go to the Three S's of paradise, Sint Maarten, Sint Eustatius and Saba! These three Dutch Caribbean Islands lie close together in the "Leeward Islands" just east of the Virgin Islands.
The three S's have tropical monsoonal climates with average mean temperatures of about 27 degrees Celsius and are more subject to both hurricanes and wetter weather than the ABC's. Sint Maarten is your island if you like party life, nightlife, beaches, casinos and rum. Sint Eustatius and Saba are quieter. For travel guide Part 2, let's explore them. I'm going to start with number 4 as I did the last 3 in my other guide to Dutch Caribbean Islands (check it out here if you missed it). 😉
#4. Dutch Caribbean Islands: Sint Maarten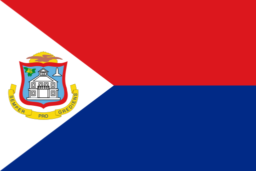 Divided up by the Dutch and French in 1648. Basically, a Dutch/French island named by Italian Columbus sailing for Spain who ran off the indigenous people. Welcome to the Caribbean!
Dutch and English are official languages, plus Antillean Creole.
The population of the Dutch side is over 40,000.
The currency is the Netherlands Antillean Guilder, but US Dollars are accepted. French Saint-Martin uses the Euro.
Hurricane Irma in 2017 slammed into the island as a Cat 5. The Netherlands and French governments quickly sent aid to get things back toward normal. It takes time to fully rebuild, but today the tourist industry is alive and kicking at Sint Maarten. The tourist business helps support rebuilding.
With Sint Maarten, you only get half an island. The other half is French (Saint-Martin). Folklore is that in 1648, The Dutch and French each chose a man to walk (not run) from a point on the coast in opposite directions. Where they met, a border would be drawn. It is fabled that since the Frenchman drank wine, and the Dutchman drank jenever, the Dutch got the smaller area. The Dutch still believe that the Frenchman cheated and ran.
Attractions on Sint Maarten:
Today this is a busy island surviving on tourism. Cruise ship passengers (1.3 Million annually) bring their wallets to Philipsburg, the Capital. A mile walk or ride gets you to some serious shopping and eating. If you choose to drive the island by cycle, ATV, scooter, bike or rent a Harley, the traffic can get crazy (maybe its not an issue for the Dutch bikers). Note: The border with St. Martin is generally open to cross freely.
There are also beaches and more beaches. Thirty seven of them. On the French side, clothing is optional and is legal at some beaches. On one or two Dutch beaches, the police may "look the other way" (I am sure no one else will). Most beaches have hotels or resorts and are great for sunbathing, partying, beach bars and cafés.
Princess Juliana In'l Airport has a runway right at Maho beach and jets land just several meters overhead. Beach-goers must be careful not to be blown away or harmed by the engines when jets take off. Some "thrill seekers" risk life and limb by hanging onto the fence at runway when jets take off.  A good way to ruin your vacation!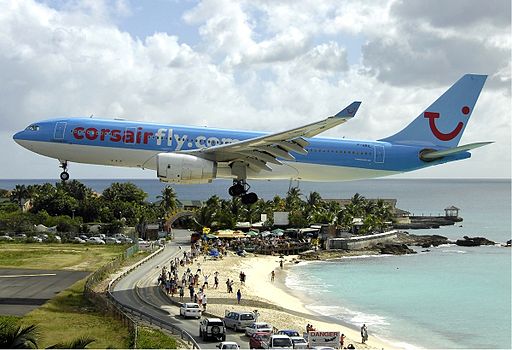 Wait, there's more…
Boat charters are popular, whether around the island lagoons, or a sunset cruise to Saba or other islands. Charters will even get you to the "Lagoon Pub Crawl" (and hopefully back).
Feel lucky? On the Dutch side, take a chance in a casino. You can pay for the trip, or just beg your way home.
Drinking is more or less a sport on Sint Maarten. Drinking age is 18, and you can find an alcoholic beverage almost anywhere. McDonalds and gas stations even offer Dutch beer!
Food comes in great variety, with about 300 restaurants on the island.
Here's a little video peek of Sint Maarten.
A closing word of caution, protect yourself from mosquitoes as in rare cases, dangerous viruses have been recorded. If you're headed for the nude beaches (or not), bring plenty of sun blocker too!
How to get to Sint Maarten:
Besides cruise ships, the very busy Princess Juliana International Airport services many international carriers.
#5.  Dutch Caribbean Islands: Sint Eustatius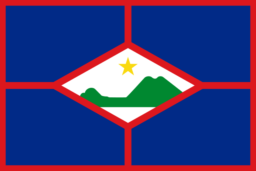 It has a dormant volcano on this tiny island of only 21 sq km.
Dutch is the official language, but English is the primary spoken language.
The population is around 3500.
The only currency accepted is the US Dollar.
Sint Eustatius is a special municipality of the Netherlands. With about 3500 people, this unique destination has perhaps the richest history of the Dutch Islands, having changed flags over twenty times. In brief, the tiny island of Sint Eustatius or "Statia" by locals was known as the "Gold Rock", and was the most important Dutch Island of the time. Its neutrality was its safeguard until the British got pissy.
Free trade with anyone who would pay for ammunition led to great wealth, and this was where American Revolutionaries obtained over half their military supplies to fight the British. The British felt Sint Eustatius was why they were losing the war. It led directly to the fourth Anglo-Dutch War and the defeat/occupation of Sint Eustatius.
Attractions on Sint Eustatius:
Peace and quiet with few crowds to elbow through. 😉
History! Sint Eustatius was the first foreign land to acknowledge the U.S.A. as a sovereign nation with a gun salute in 1776 leading to Britain's takeover. A plaque of appreciation at Fort Oranje delivered personally by U.S. President Franklin Roosevelt in 1939 can be visited at the fort. The airport at Oranjestad was renamed the Franklin Delano Roosevelt Airport in 1946.
There are a handful of friendly establishments including small inns and resorts, restaurants and local bars to meet locals, shoot pool, sing karaoke and relax at.
Hike the island, or to the top of the volcano! (The Quill)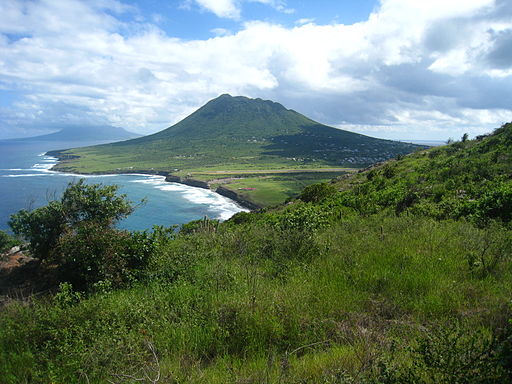 Sint Eustatius has a National Park system that offers terrific hiking trails and much more.
Participate in archaeological excavation and learn about the island with St. Eustatius Center for Archaeological Research. Its mission is to protect and develop the island's archaeological resources.
Kayaking and hanging out on very quiet beaches is popular. Certify to dive, and see some of the best underwater sights in the Caribbean including shipwrecks, drop-offs and muck dives.
Take a quick video tour of Sint Eustatius.
How to get to Sint Eustatius:
There is one small airport with one carrier that services the island from surrounding islands.  Boats from Sint Maarten and other islands also charter day trips to the island. Otherwise, it is a private helicopter, yacht or water wings.
#6.  Dutch Caribbean Islands: Saba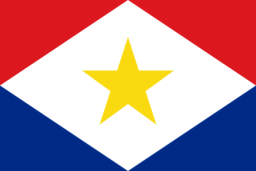 Facts on Saba
The Dutch have been in continuous possession of Saba since 1816.
Dutch and English are both official languages.
The population is just under 2000, with 25,000 visitors annually. There is a good contingency of expats living on Saba.
The currency is the US Dollar.
"Mount Scenery" is a potentially active volcano. At 887 meters (2,910 ft) the volcano is the highest point within the Kingdom of the Netherlands.
Saba (pronounced Say-ba), is a quiet island, in attitude closer to Sint Eustatius than Sint Maarten. In fact, as the smallest Special Municipality of the Netherlands it has less people than Sint Eustatius! Its claim to fame? Saba's image was used in the 1933 "King Kong" movie. Take a look here.
Known as the "Unspoiled Queen" of the Caribbean, the 2000 people there live a more quiet life than resort-filled islands (but they still know how to party!). Saba is a tropical forest volcanic island with a rugged coastline and few sandy beaches. Columbus sailed right by when he saw no easy place to land. Forbidding and steep, the island became a private sanctuary for the families of smugglers and pirates in the 17th century.
Attractions on Saba:
Saba is on the quiet side as far as Caribbean islands go. There are local bars and restaurants in the four villages, with friendly people. Occasionally an all-island party breaks out. There is still plenty to do!
Saba Conservation Foundation oversees the Marine Park, hiking trails and upholds conservation of the island. Beautiful thick vegetation, many plant species and 60 species of birds live on Saba. The Marine Park is diving paradise, circling Saba completely for protection of one of the few self-sustaining marine parks in the world. It is home to over 150 species of fish. Strict diving rules protect the environment.
Saba Summer Festival is a big July party. Music, beach parties, local events and contests fill a week of fun. Other Saba events are held year round.
Saba is a wedding and honeymoon destination, with facilities and catering to handle most situations.  Want that rain forest wedding you dream of? Saba is the place!
Several museums focus on Saba Dutch history.
Fishing charters take to the water as on most islands.
How to get to Saba:
The Juancho E. Yrausquin Airport offers flights to and from St. Maarten and Sint Eustatius. There is a 1.5-hour long ferry service from St. Maarten that travels to Saba three times a week. In addition, there are anchorages for private boats.  Only the smallest of cruise ships visit this smallest of islands.
Planning on going soon? From September 10th – October 9th 2018 the Saba airport will be closed for renovations. You can still get there by ferry!
So pick your favorite Dutch Caribbean islands, and give them a visit! Help us fill in the blanks on sleeping, eating and adventure if you have been there. If you have been there or any other Dutch Caribbean islands, let us know what you liked!