It's summertime and that means that DutchReview is tripping over the border again. Not that we need an excuse to travel, because, like most other Dutchies and internationals, we love any good trip.
Staying close to home this time as we're visiting Antwerp, just a wee hour away from Rotterdam (!), making it a perfect day trip or weekend trip from Rotterdam. We present you 7 tips for a weekend trip to Antwerp, taking you a bit off the beaten path (well, I hope).
Disclaimer: Given the current coronavirus situation, take all necessary safety precautions and plan ahead in order to anticipate any potential problems.
Here's what you need to know about visiting Antwerp for a great weekend!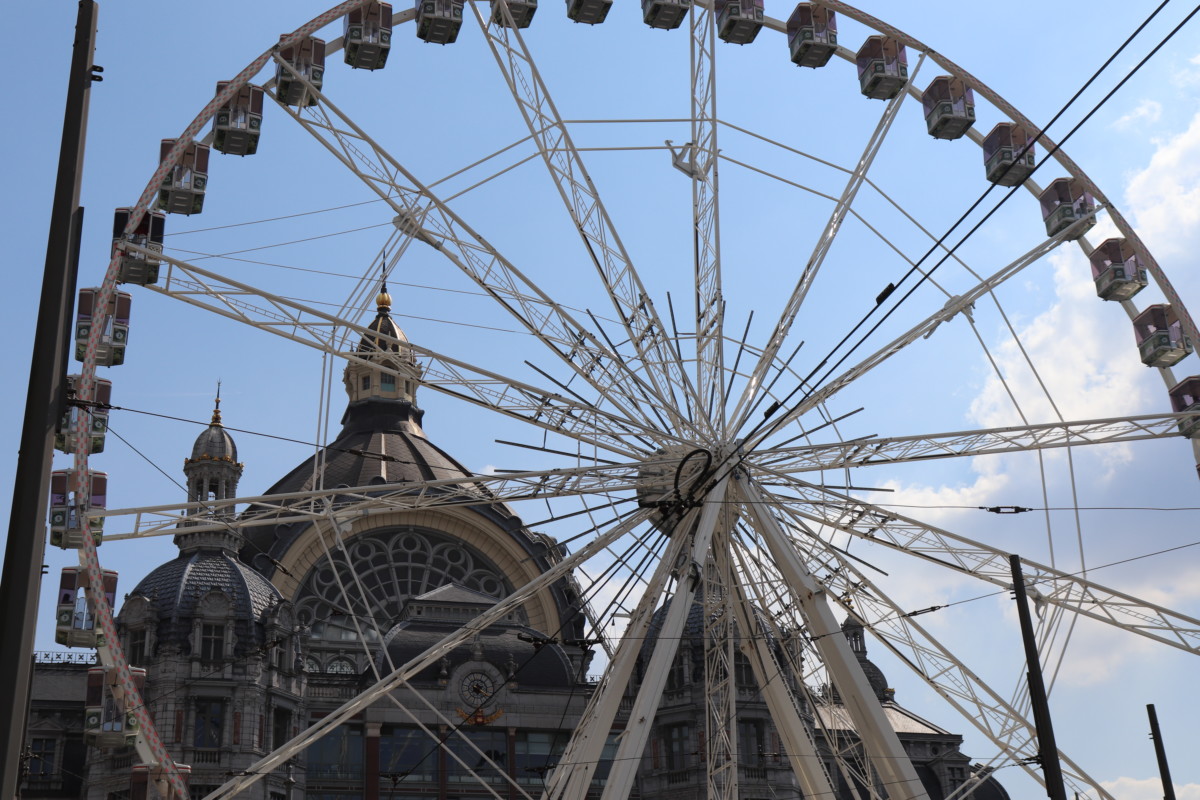 "Tell me more about Antwerp DutchReview!"
Compared to Mechelen, Leuven or Brugge – Antwerpen is a massive city which doesn't go for that 'village-charm' that these other Belgian towns have. With over 500K inhabitants, Antwerp has a port which is one of the biggest in the world and it's diamond and chocolate qualities enjoy international fame (more about that chocolate later).
I keep writing Antwerpen, which is the Dutch name for Antwerp. It's in Flanders so they predominantly speak Dutch there (well, Flemish, which is a bit softer). I was wondering where Antwerpen (pardon me) got its name from as it translates into something weird, more or less, 'pre-hurling'. Sometimes the name 'Antigoon' popped up, and the name-origin story from Wikipedia was too good not to share here:
"According to folklore, notably celebrated by a statue in front of the town hall, the city got its name from a legend about a giant called Antigoon who lived near the Scheldt river. He extracted a toll from passing boatmen, and for those who refused, he severed one of their hands and threw it into the river. Eventually, the giant was killed by a young hero named Silvius Brabo, who cut off the giant's own hand and flung it into the river. Hence the name Antwerpen, from Dutch hand werpen, akin to Old English hand and wearpan (to throw), which has evolved to today's warp"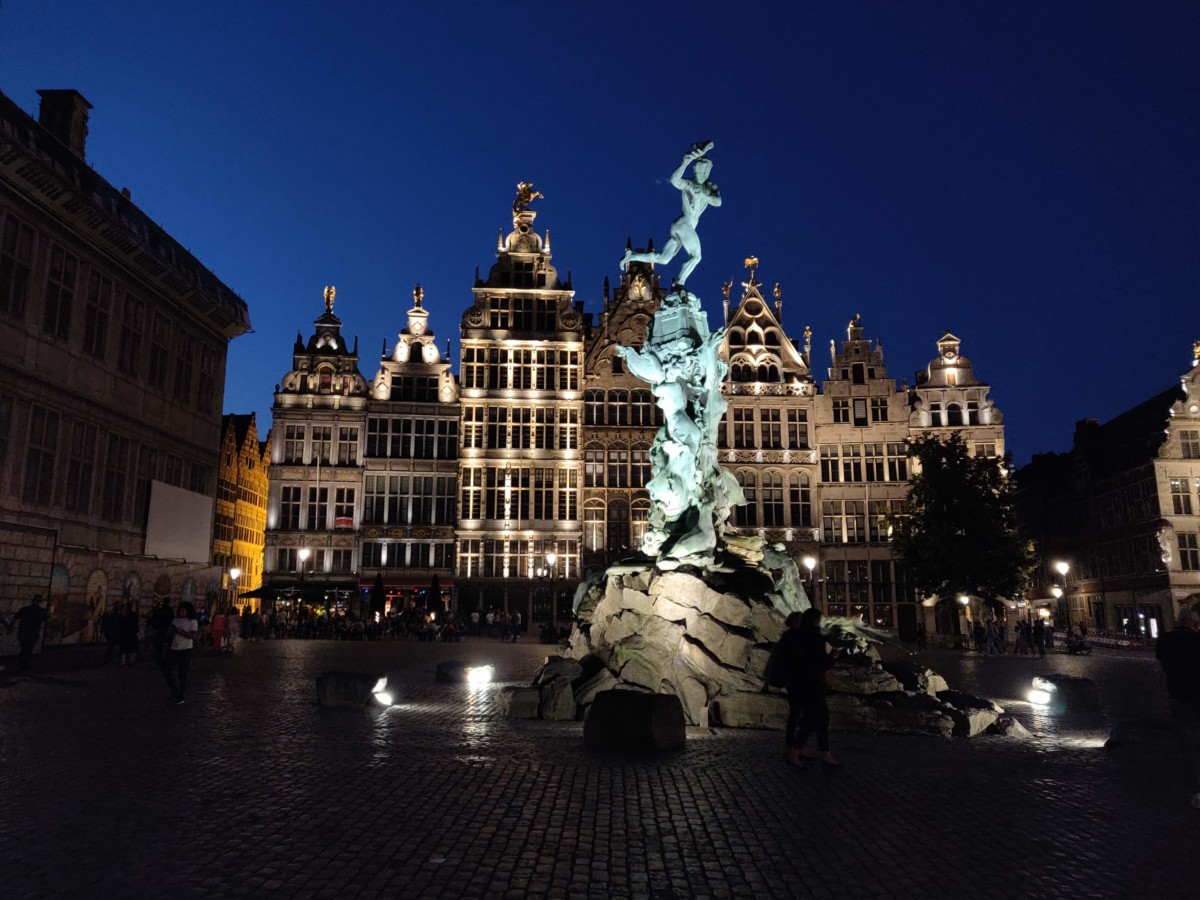 Anyways, now that we've equipped you with this fun-dinner-fact, let's hop to the first tip for visiting Antwerp so that your trip is well worthwhile.
Visit Antwerp and take the train
It's just an hour away from Rotterdam by car. But you might be better off with taking the train, as the 'ring' around Antwerp is notorious for its traffic and the train takes you there in an hour from Rotterdam Central and under 2 hours for Amsterdam to Antwerp Central. But 2 hours is not that long, making it the perfect day trip or weekend trip from Rotterdam.
This is the NS international train, which directly takes you to Antwerp without any transits. The Thalys is quicker, but also more expensive. A big plus is that you actually arrive in Antwerp's heart, it's the central station, conveniently located for a city trip.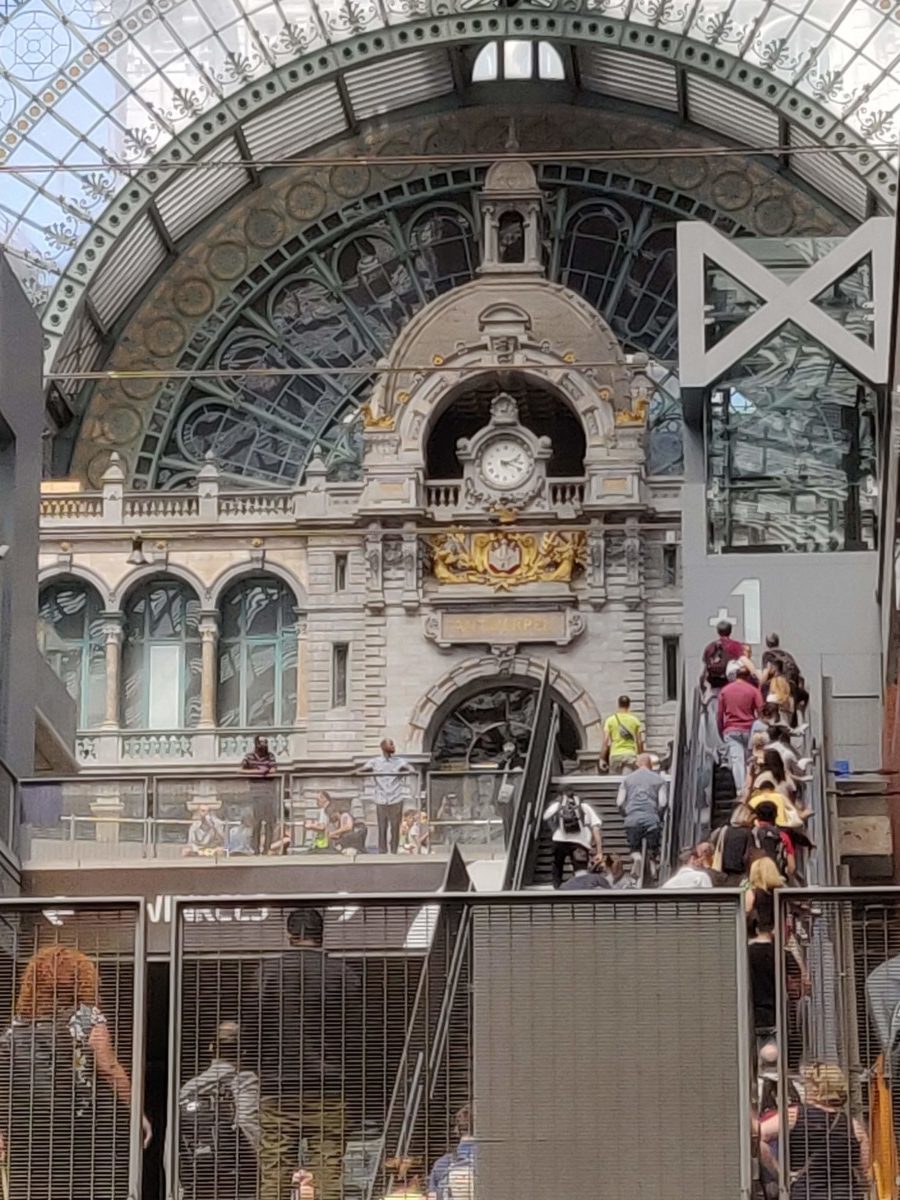 Also, take the time to gaze at its magnificent architecture. The station is massive and the old details are truly stunning with the central hall and clock being its absolute centrepiece.
Enjoy the many museums Antwerp offers
If you're looking for culture and museum to enjoy then you took the train to the right city. Antwerp can boast a rich offering of museums, it was sunny and we only had a day and a half to enjoy the city so we missed out on really interesting looking museums such as Plantin-Moretus, the Rubens house or the Museum of Fine Arts – which is closed for renovations until 2020. We did visit these 3 fine museums though:
FoMu
The photography museum of Antwerp, FoMu, is located near the Scheldt river and it's a slick and minimal experience. It has 4 floors, each with a particular exhibition going on, it's best to check at their website (that Moon expo starting from the 28th of June is looking amazing) if all 4 floors are having something on before visiting.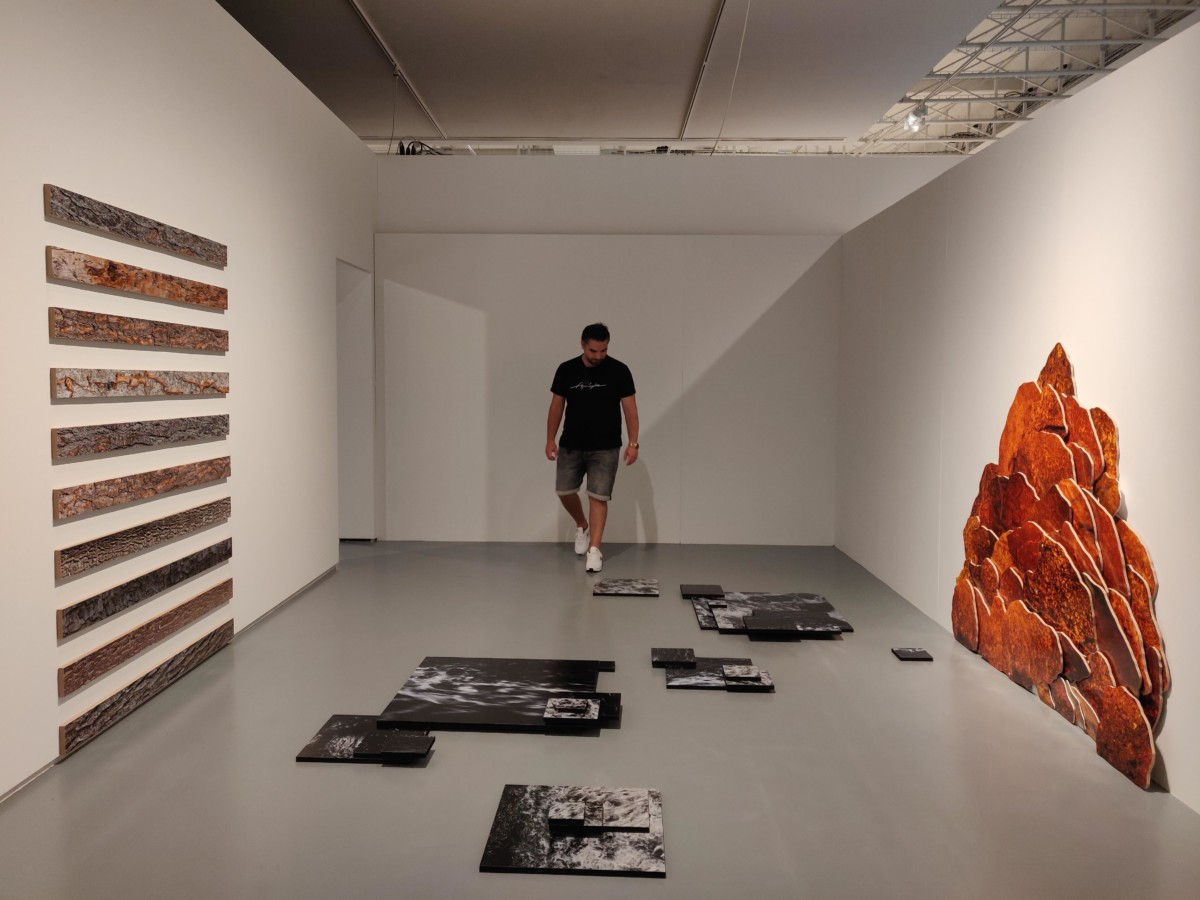 It's a tranquil experience, and we really digged the permanent expo on Belgium's history and photography.
Museum of Modern Art (M HKA)
Just a few meters from FoMu you'll find this post-modernistic highlight. For some reason, Flanders appreciates the gift of the Dutch language more than us Dutchies. So they proudly carry the name 'Museum voor Hedendaagse Kunst' which is Dutch for 'museum for modern art'.
It's an interesting building, with some thought-provoking stuff on display, and in this case, it's better to let the pictures do most of the description.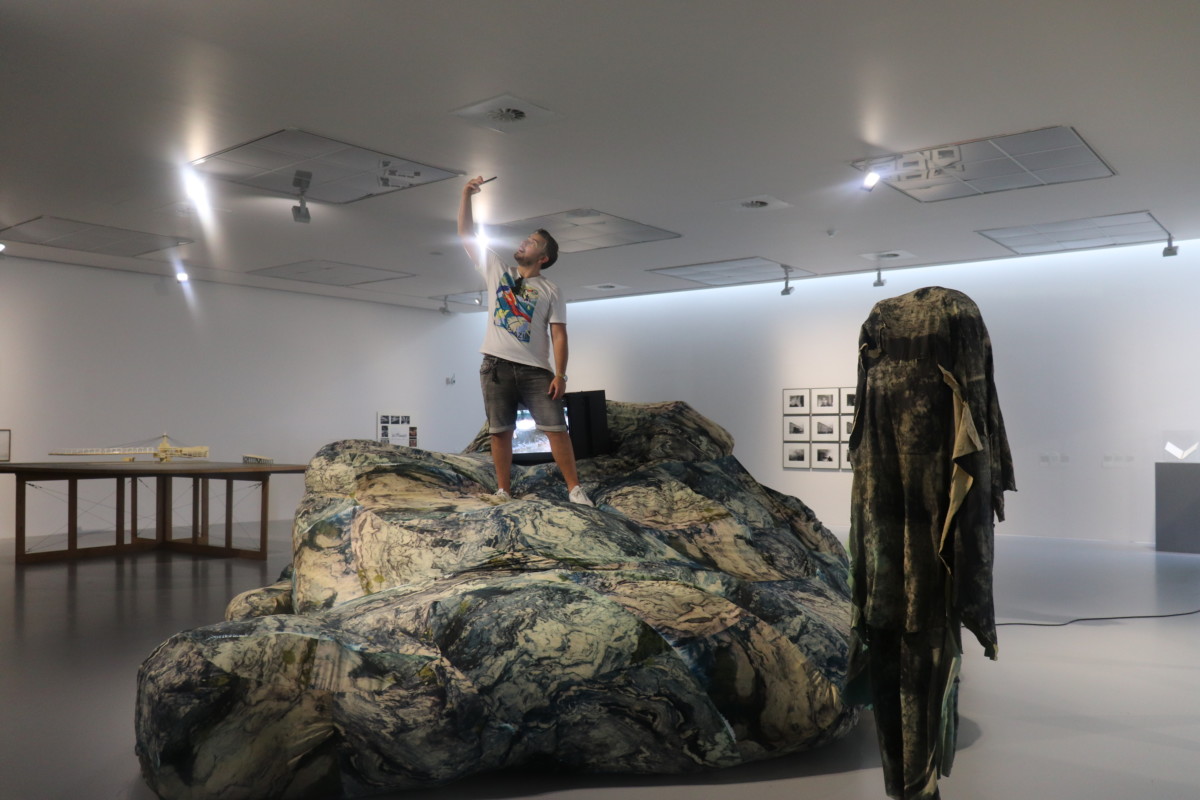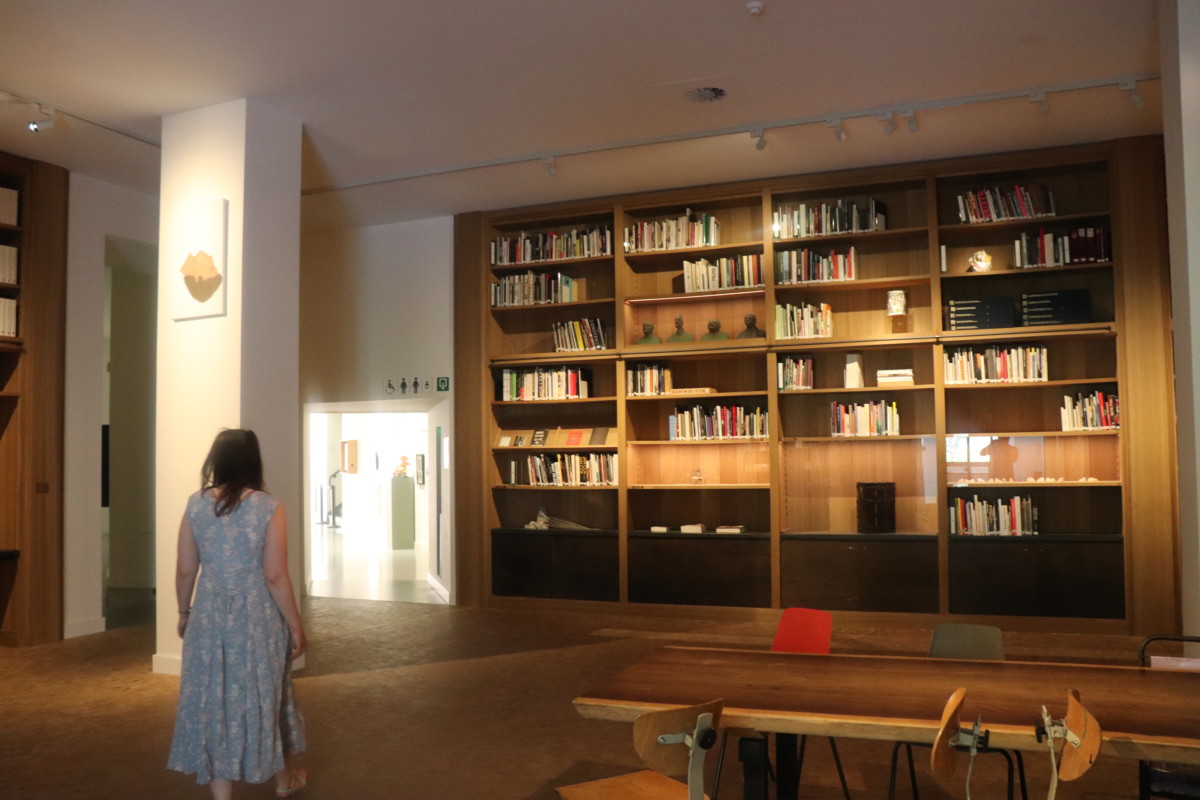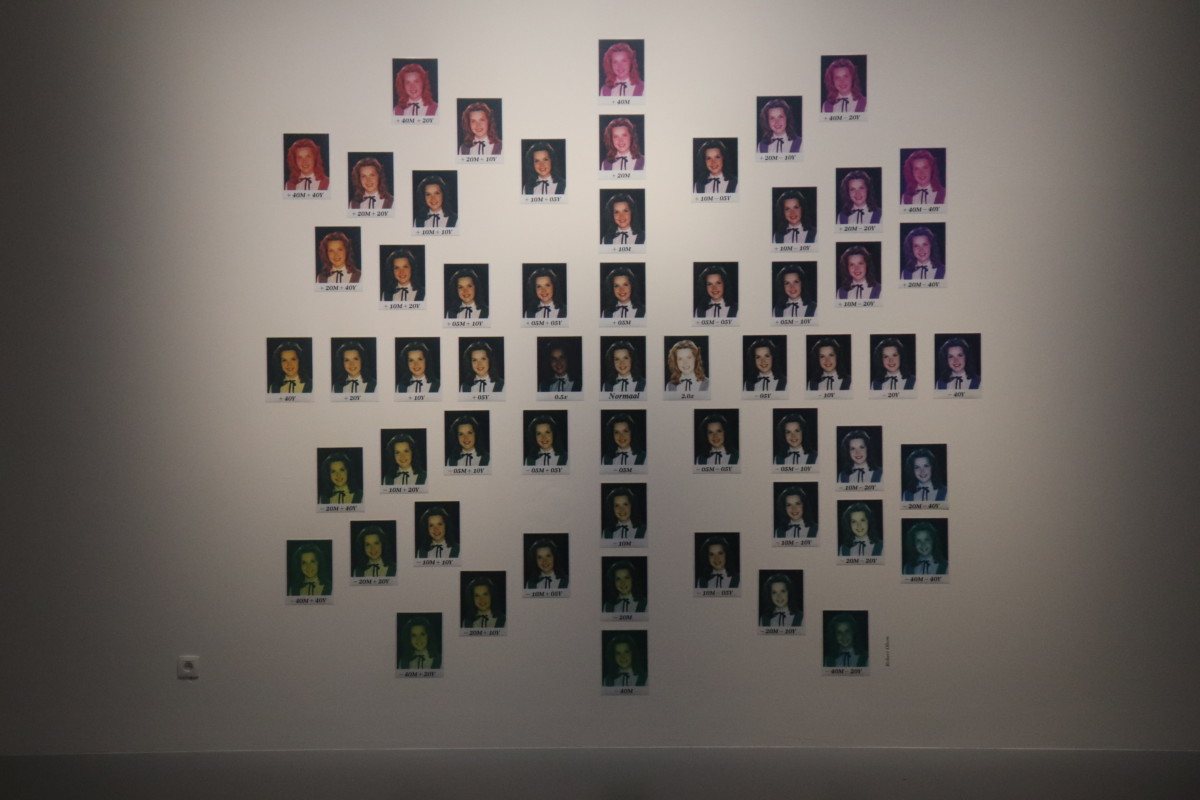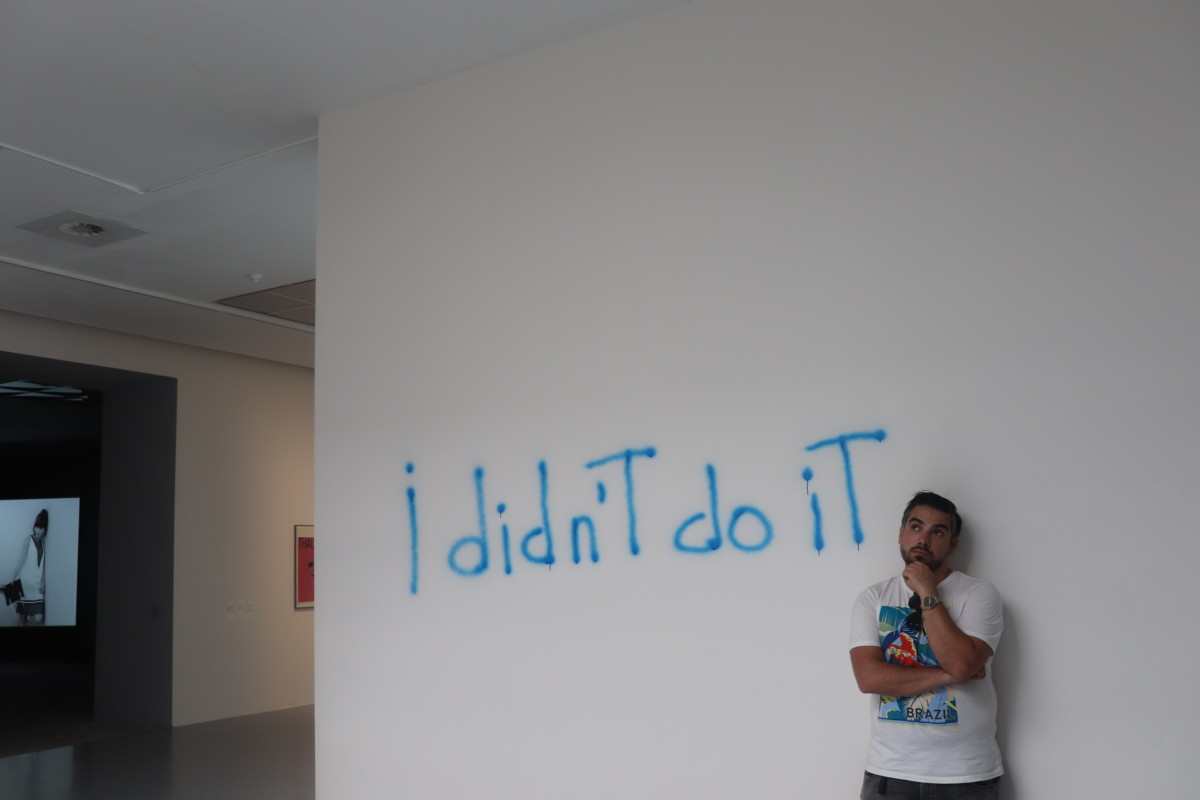 Also, don't expect a massive museum, kind of expected it to be bigger – but it was still a good visit.
Museum aan de Stroom
This one is the absolute cultural and architectural highlight of any visit to Antwerp since it's opening in 2011. It's big, diverse and an absolute must-visit of the Belgian port-town.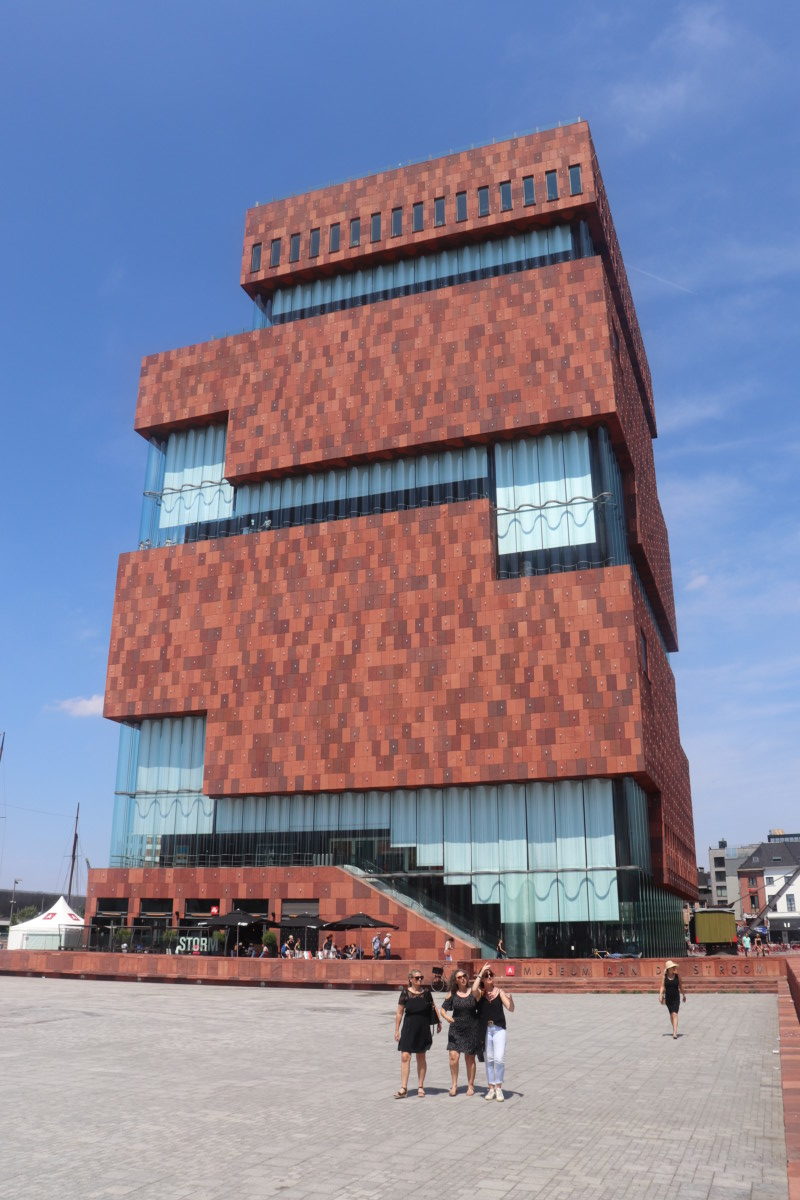 You can enter and visit for free, but most of the interesting exhibitions on it's 12 (!) massive floors require you to buy a ticket (which is relatively cheap, highly recommend it). Topics of the expos are diverse, any culture and any field of art could be featured, so there's always something there to your liking.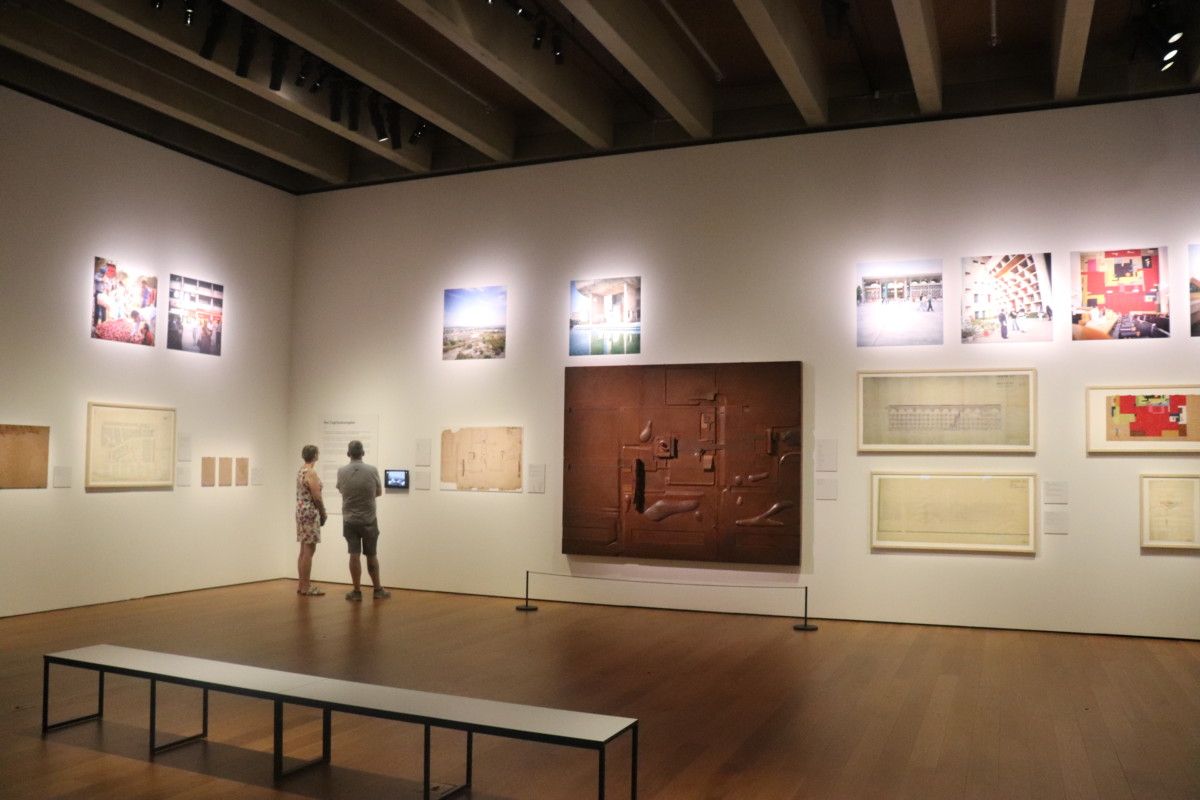 The building itself is also the star of any visit, with tons of interesting and surprising corners and twists.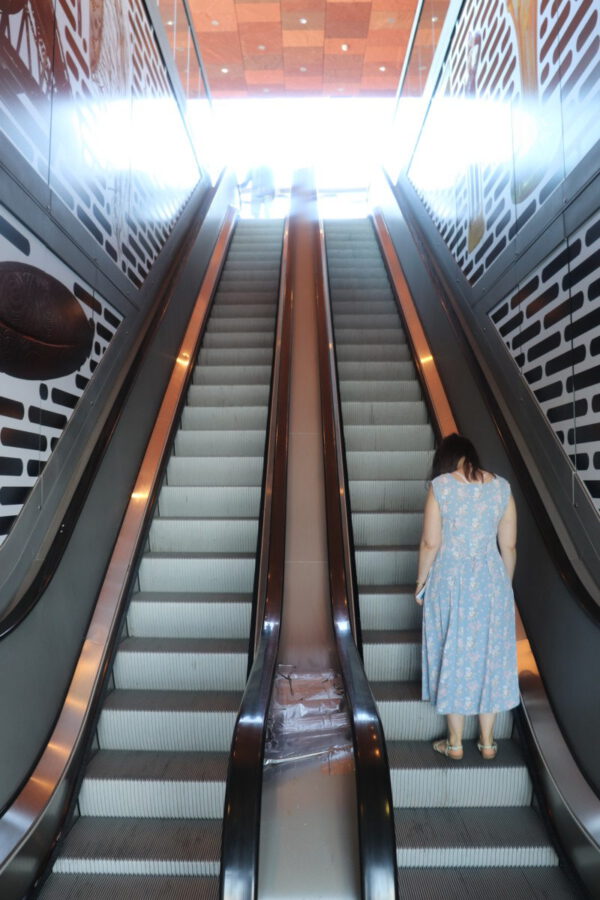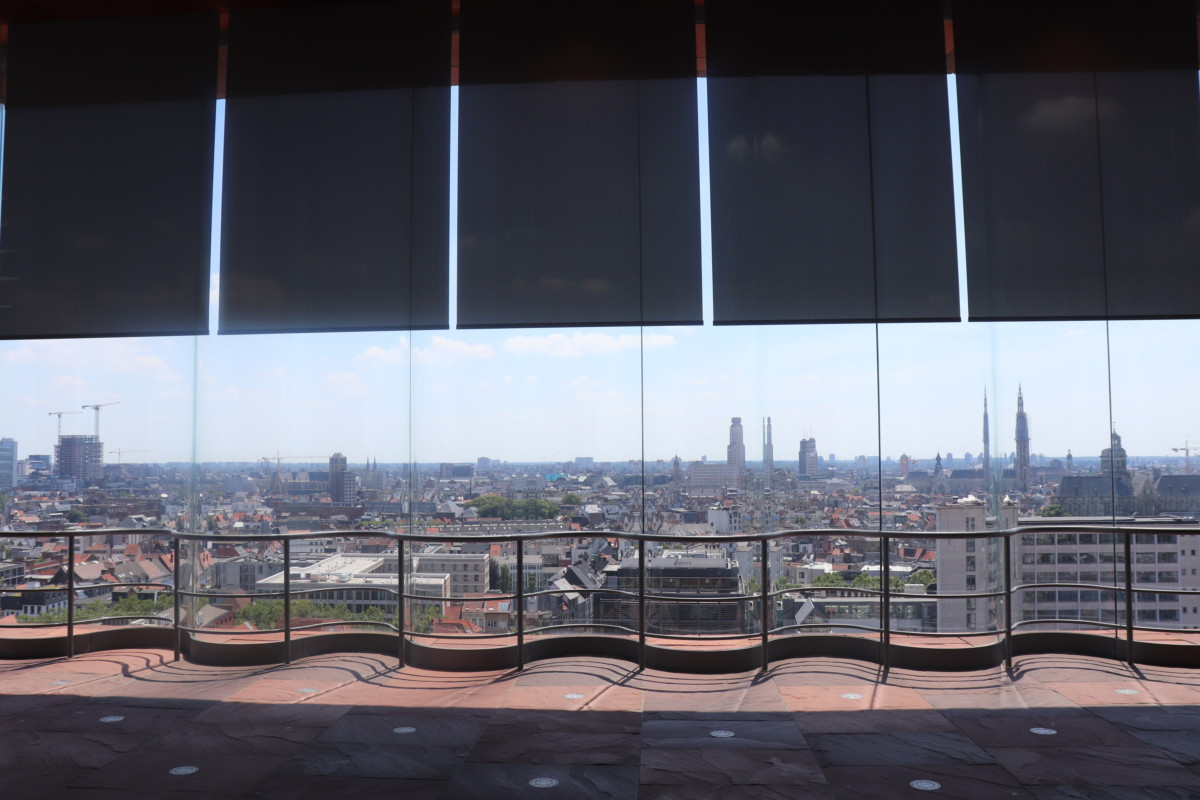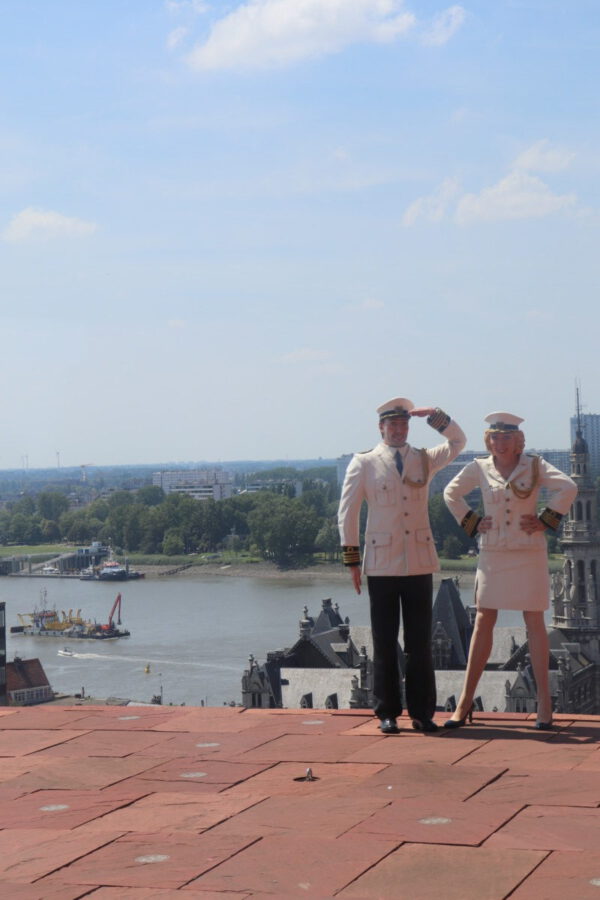 The absolute high-point (pun intended) of it was it's awesome panorama rooftop, offering sweeping views of Antwerp, making it a worthwhile visit.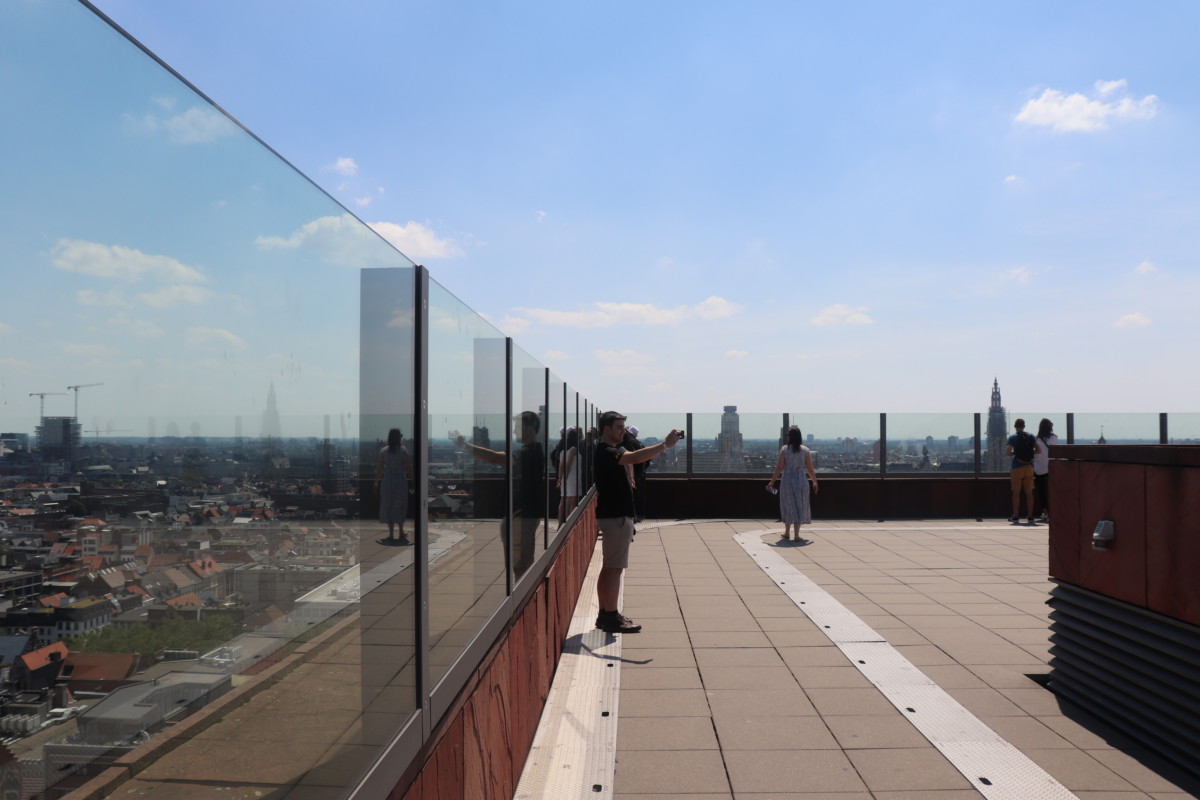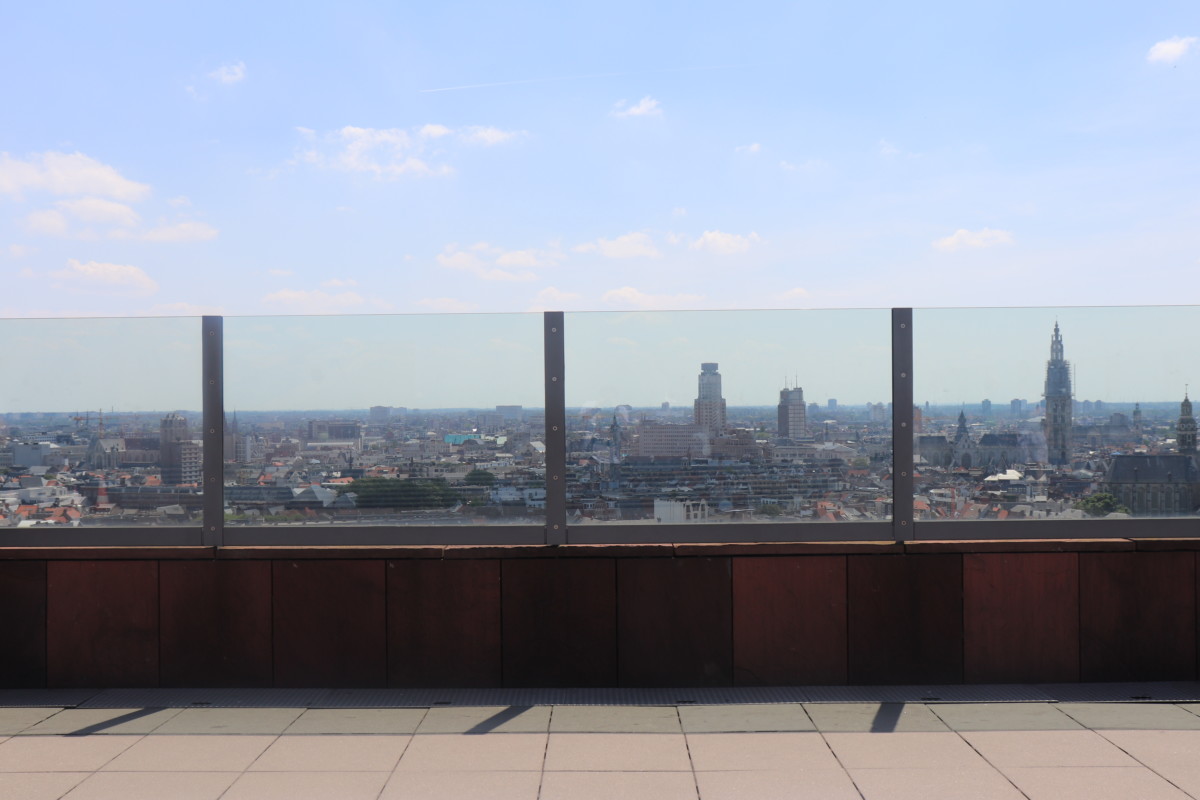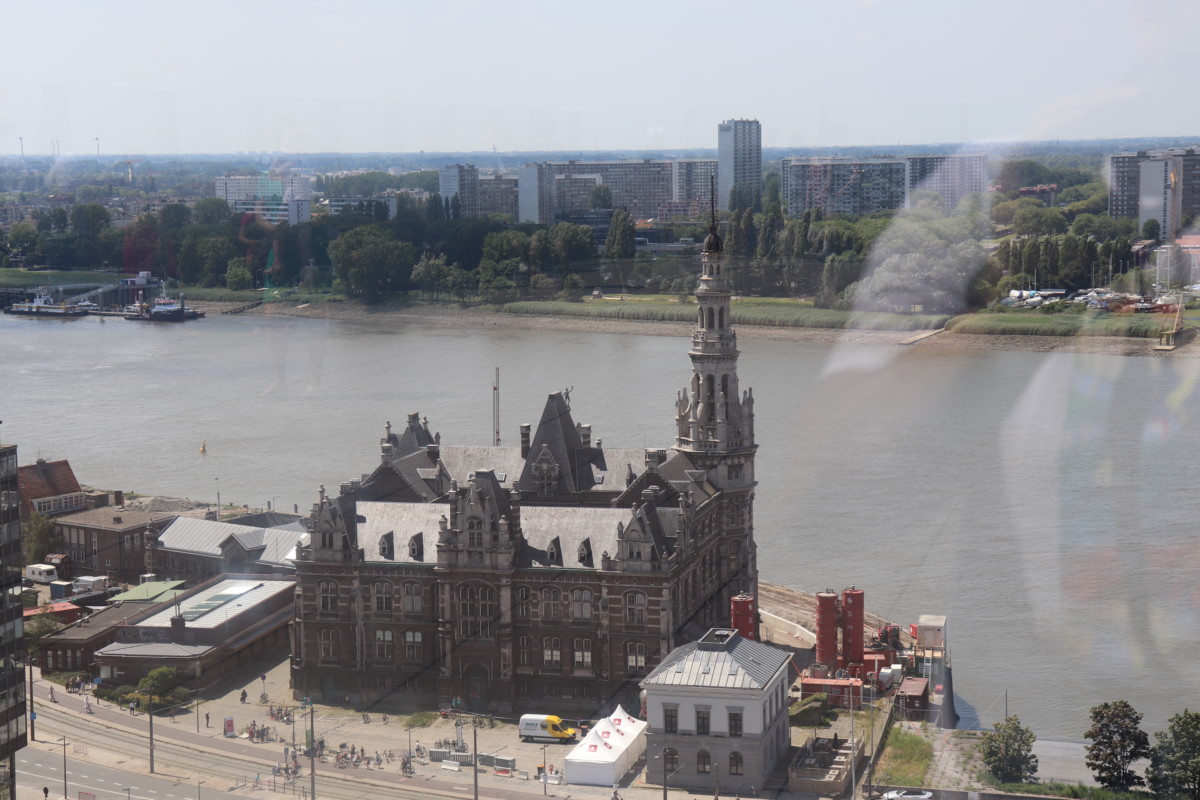 Pro-tip: Get the Antwerp city card
If you're there for say, 48 hours, you might want to get the Antwerp City Card. It will allow you to visit all these nice museums for free. It's worth it because you don't have any stress on if you should visit a museum or not and we well got our money's worth (just 35 euro's for a 48-hour pass, that's good value)
Discover Antwerp on bicycle: Velo Antwerpen
So Antwerp is not Brugge or Gent, it's a big city, more comparable to Amsterdam and Rotterdam. So you can walk everywhere, but it will take time and get you tired feet. You can take public transport, but you'll have to wait for it and figure out the routes and all. So as Dutchies, we started looking for their public biking option.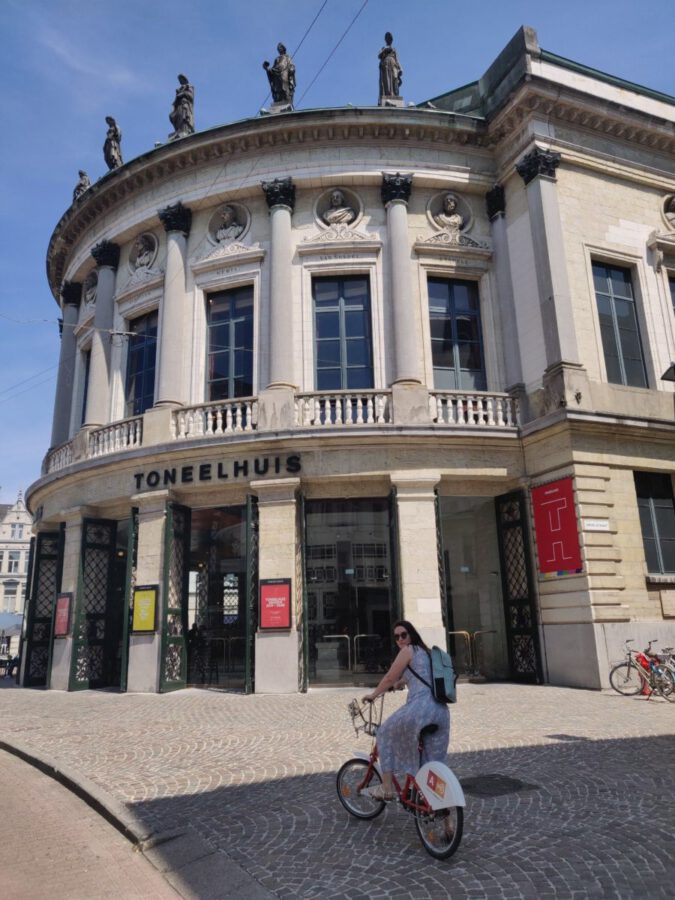 And boy was it good, just a few minutes through their website was enough to get a 24-hour pass (four euros for 24 hours, first half-hour for free, need a credit card though). Stations with bikes were available throughout the city and at every hotspot. The bikes worked like a charm and we didn't have any problems unlocking it.
It truly made the trip for us and we're just left wondering why this isn't working in the Netherlands, to get you in the mood – this is what Velo Antwerpen brought us instead of dark buses and tube traffic:
Chocolate and a visit to Chocolate Nation
You can't miss out on all that chocolate when you're Belgium. So while this may sound a bit cliche, there's actually a brand new chocolate attraction/museum/experience to enjoy in Antwerpen: Chocolate Nation! And yes to your question of ' OMG – Can I stuff my face there with chocolate?!'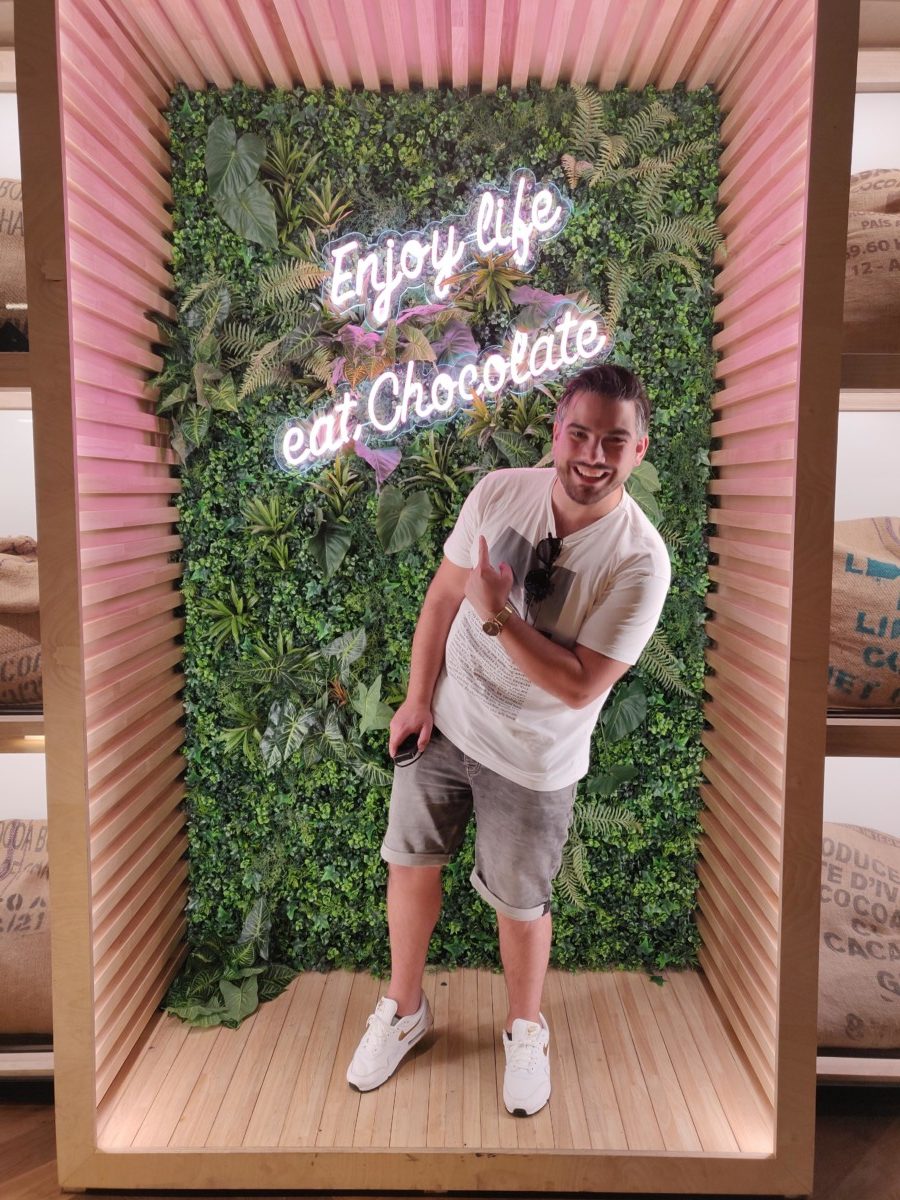 Just a few meters north of the Central Station of Antwerp is Chocolate Nation. Pay 16 euro something and you can enjoy an hour + of walking through their chocolate museum/experience. Interactive displays and art will tell you everything about how the nation of Belgium makes its famed chocolate. It's fun for all and it was genuinely interesting at times.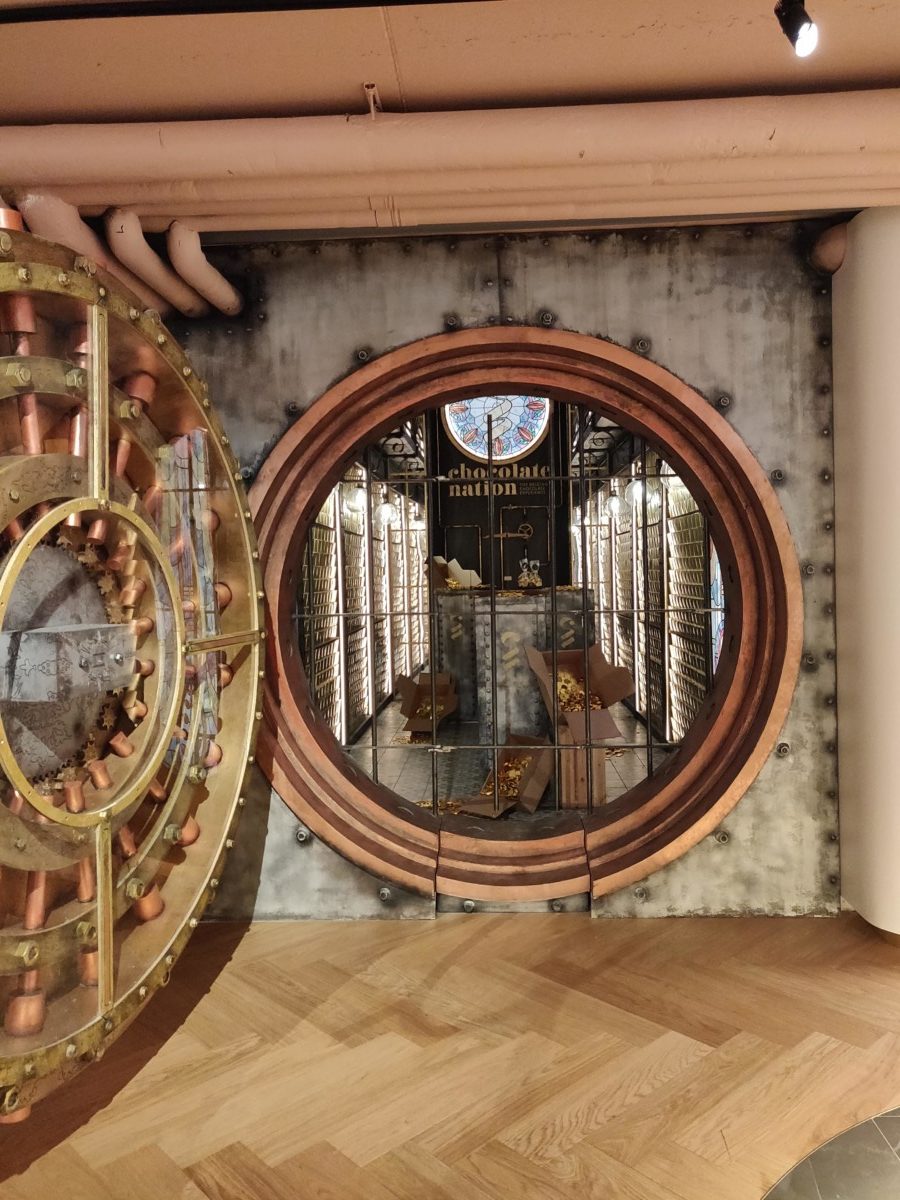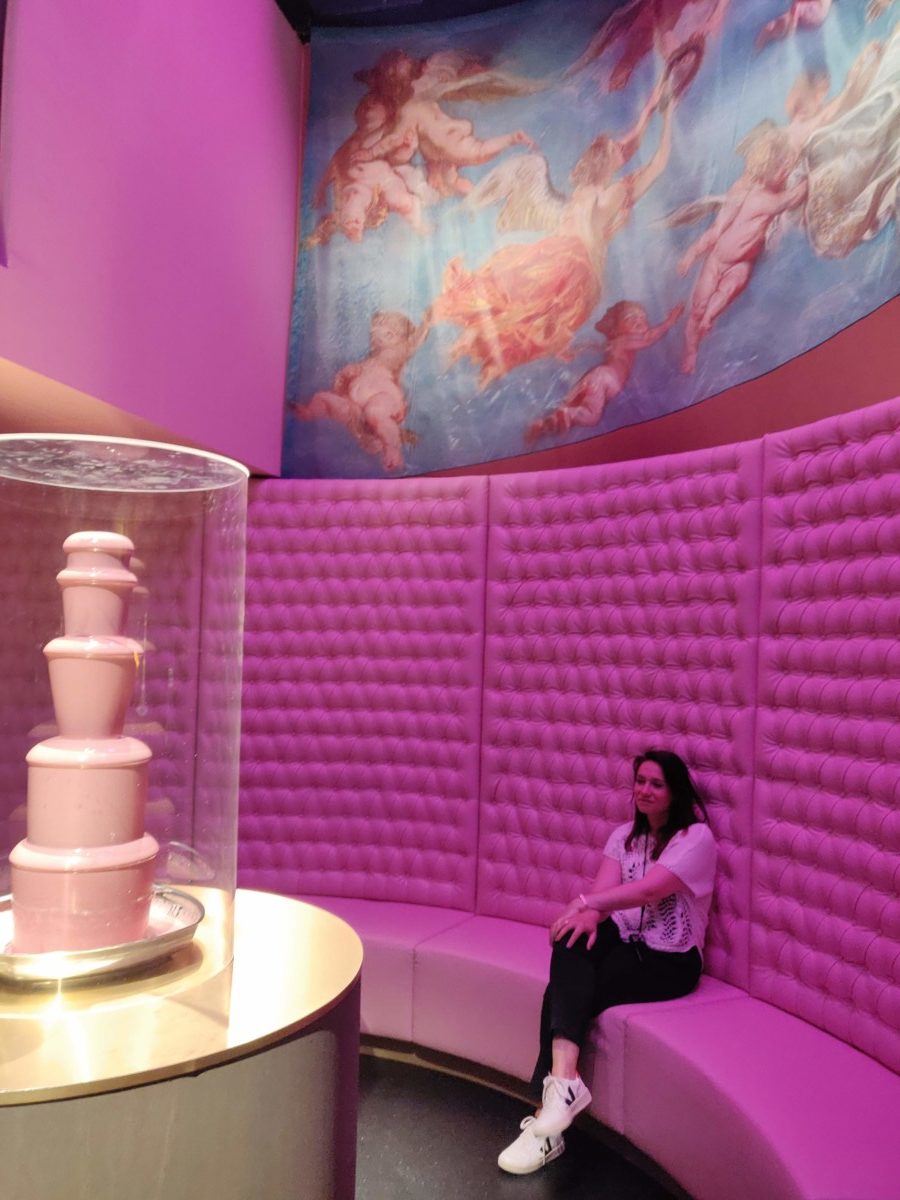 And yassssss people, you do get a taste of it all. At the beginning it's wise to stuff your face with their chocolate pearls and at the end of it all you'll get a little spoon and you can take unlimited sips of their various chocolate fountains.
Enjoy Antwerpen's fine food and nightlife
A trip or visit to Antwerpen wouldn't be complete without some good food and a little fun. Antwerpen is a bit more cosmopolitan than other Belgian cities, so you're getting 3 area's from us which are guaranteed to get you some good food and fun:
The square around Monument Schelde Vrij
This round square is easy-going and different than any other Dutch squares. Enjoy a drink and watch the people cycle, walk or drive past. We loved the atmosphere here and all spots and terraces looked appealing.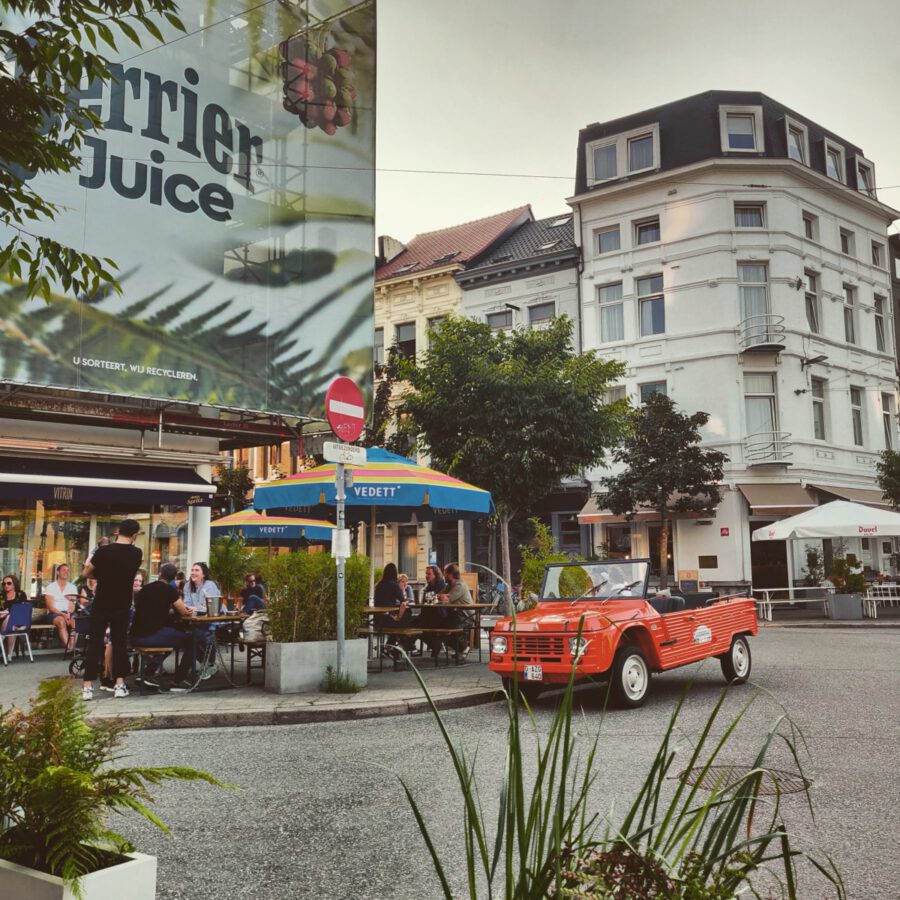 We dined at Fiskebar that night, a chilled out place renowned for it's creative and high-class takes on seafood. As you can see we enjoyed it very much: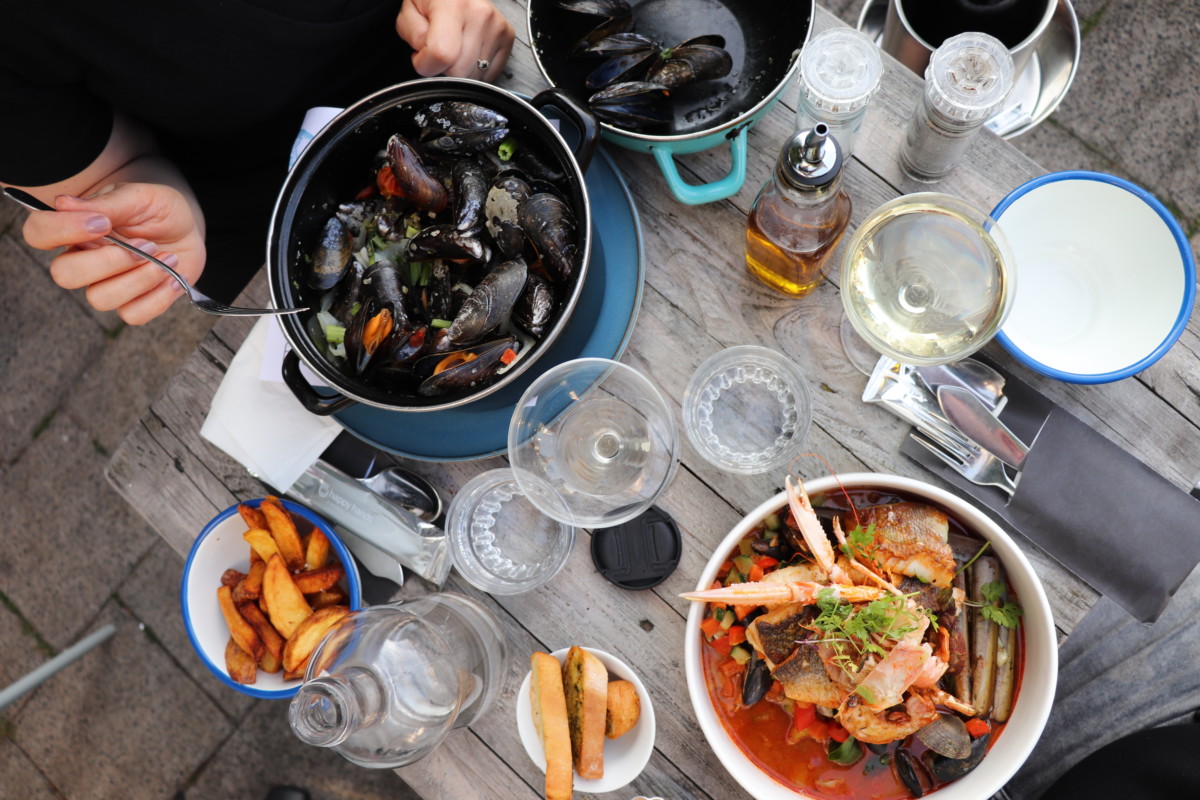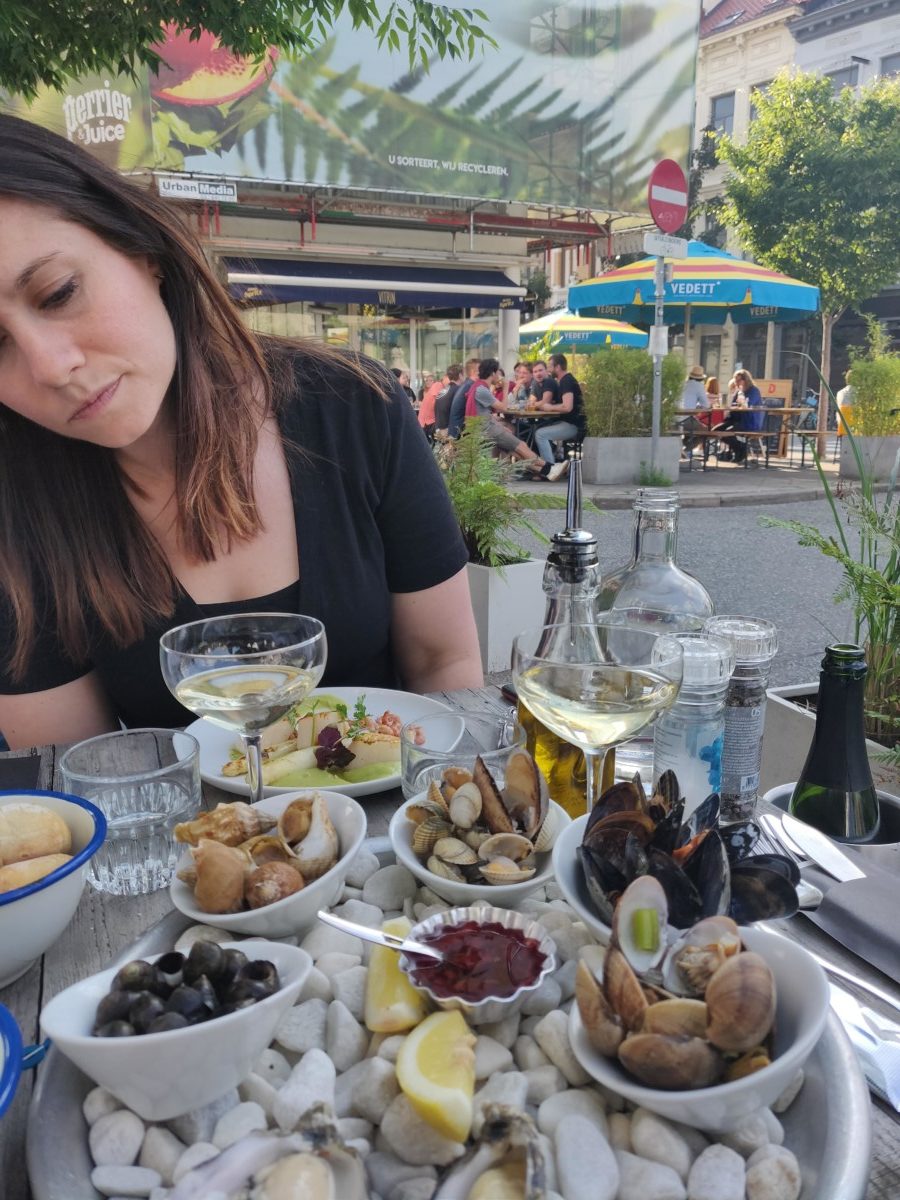 Bocadero – it's at the beach (but not really)
The Scheld river is the lifeline of Antwerp, and Bocadero is where everything is at fun&drinks wise. All the young and pretty flock to this area with tons of restaurants and bars all sporting a beach theme. Sit down, enjoy a cocktail – enjoy two cocktails and go dancing.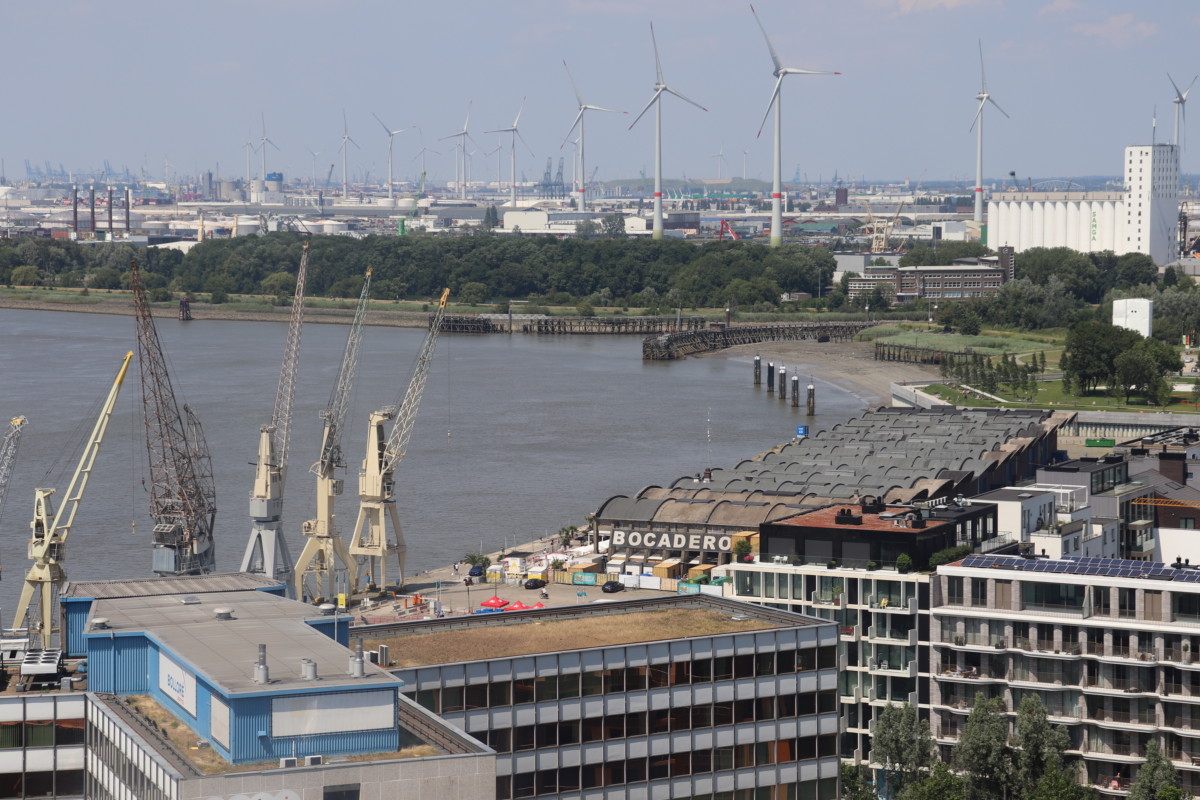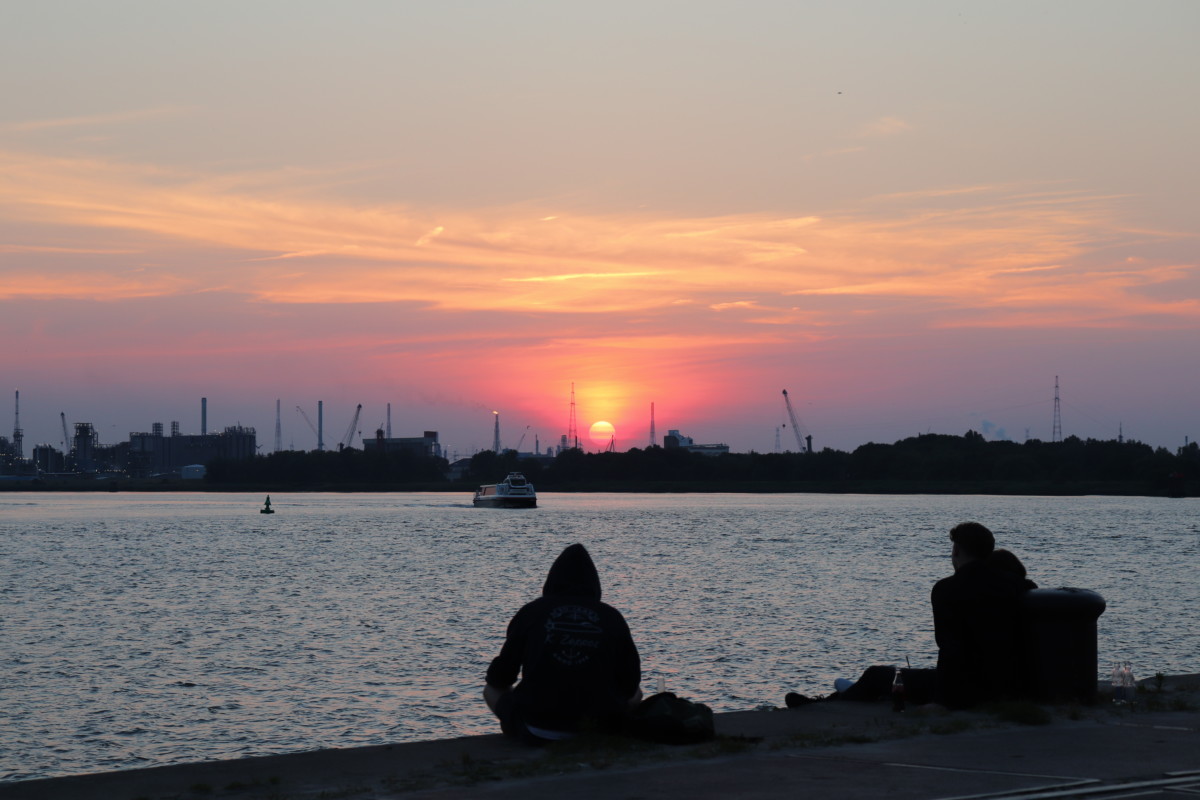 The area around the MAS museum
If you're going to 'Museum aan de Stroom'  in Antwerp then be sure to hit up the surrounding area. With a marina and tons of different bars and restaurants, there's always something to your liking there. We had lunch at 'Roest', which you really need to check out if you're into hip garden-esque interiors: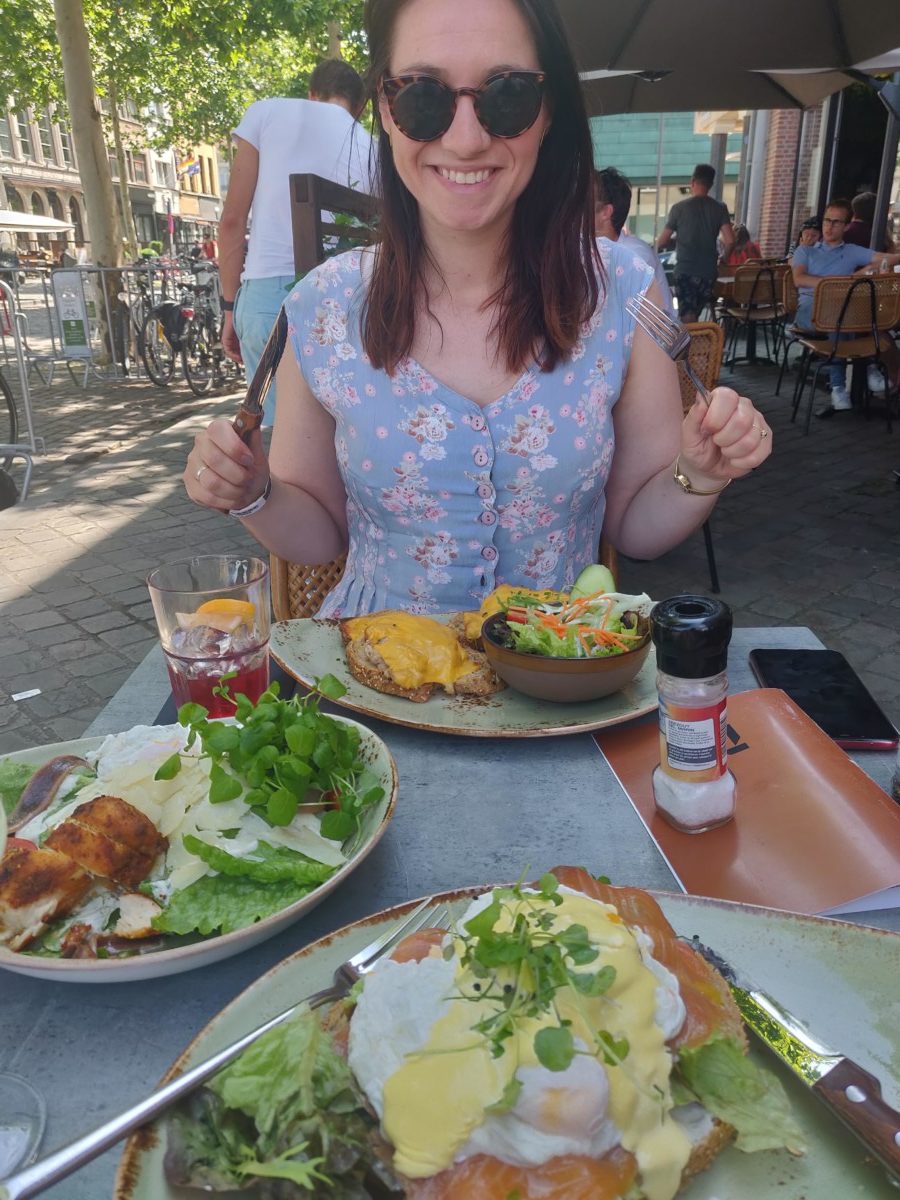 Enjoy the multiculturalism of Antwerp
I loved Brugge, Gent, and Mechelen. They're really nice classic Belgian towns to visit. But Antwerp is a port city, bigger and a multicultural city at its heart. Multicultural could have a negative connotation as well and I'm sure that somewhere in the politics of Flanders this phrase has different meanings, but when we were there – a hot Summer weekend – we thoroughly enjoyed all the cultures present!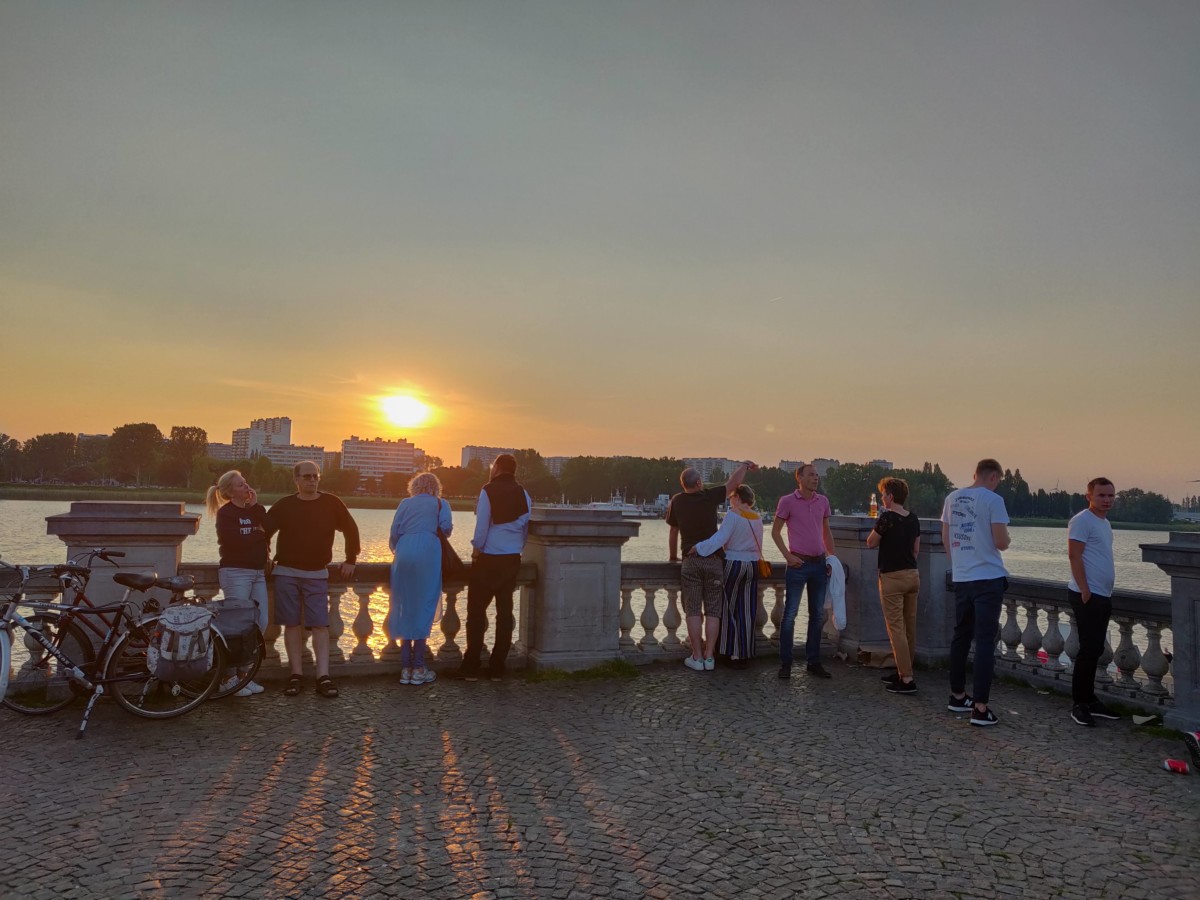 There's a big Jewish community, something you don't see that much for sad reasons in Europe, which was interesting. There were Latin-like street bars playing Latin-music, making life better. Many museums and cultural projects paid attention to Belgium's colonial past, again really interesting. There were restaurants and bars present from every corner of the world, and different cuisines are always something to celebrate. And then there's the big street market of Antwerp, the 'vogeltjesmarkt', which had people from all over the planet visiting it and hosting their wares: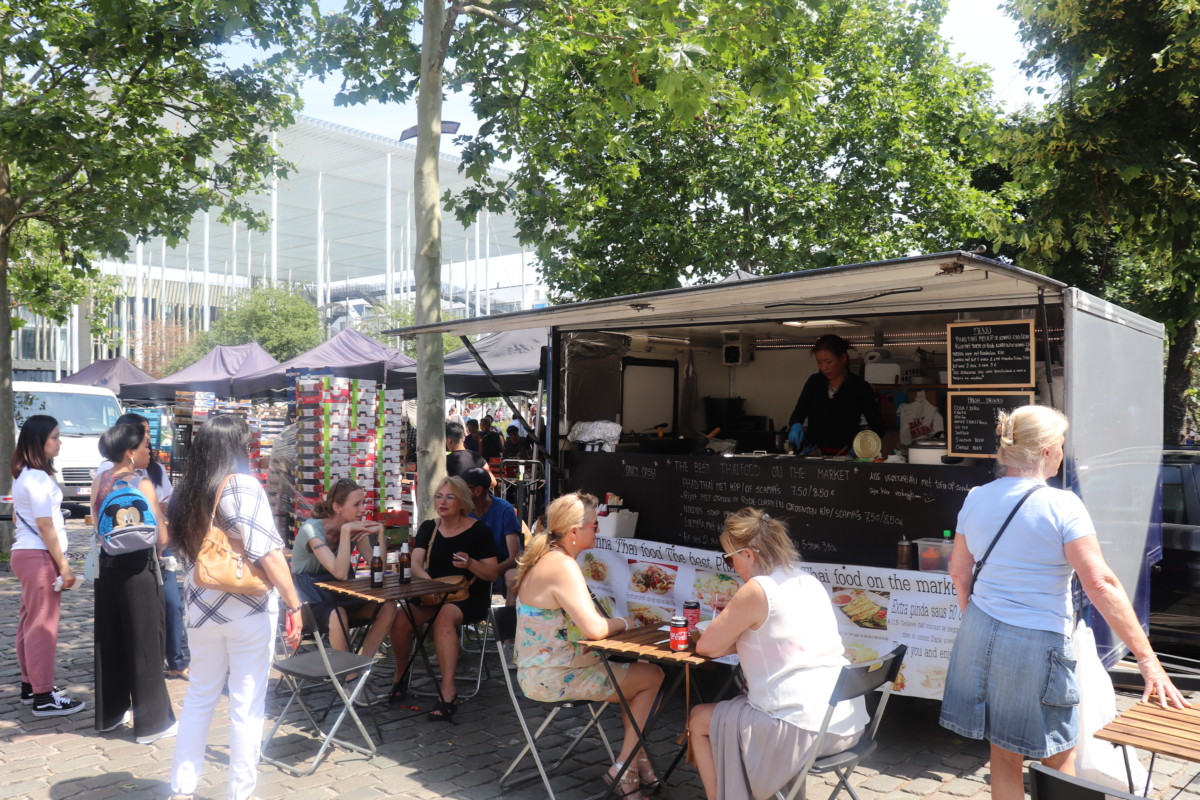 All in all, we really dug the international vibe and it truly makes a trip to Antwerp a cosmopolitan experience!
De Grote Markt, the picturesque center, Belgian beers!
But in the end, one can still taste the good Belgian life in Antwerp. Head into the cosy streets of the city centre and enjoy some Belgian beers. Marvel at their classic buildings. Go to the 'Grote Markt' and wonder why they're doing that centre-square thing so much better than many Dutch cities. In the end, there's something to everyone's taste in Antwerp!
Hope you enjoyed this episode of 'DutchReview tripping'! Catch you the next time!
Oh, and if you're planning a trip to Antwerp, make sure to head over to visit Antwerp. The city has an excellent website with tons of helpful tips for a visit to Antwerp!
Feature Image: Supplied