One million pages, over a thousand files, 300 witnesses, 40 investigators and one man. Willem Holleeder, the notorious Dutch criminal, was sentenced to life imprisonment this morning by the judge.
The Sentencing of Willem Holleeder
Ten years since his release from jail "The Nose" is on trial for the murder of five people. The punishment for this crime is life imprisonment but Holleeder's lawyers argued for an acquittal. The accused denied any involvement whatsoever.
No hard evidence such as DNA or fingerprints was found so the case against him was built predominantly through witness testimonies.
-VIDEO-
Willem #Holleeder is om stipt 9.00 met scheurende banden binnen gebracht door extra beveiligd transport. De Neus wacht nu in 'n cel in de kelder van de Bunker op het moment dat hij naar de zittingszaal wordt gebracht. Volg hier vanaf 10.00 LIVE de uitspraak @EenVandaag pic.twitter.com/t6ShMeGdqP

— Bram de Waal (@bramdewaal) July 4, 2019
His sisters have testified against him
 A large portion of the trial relies on the testimonies of his own two sisters who have hours of secretly recorded conversation with their brother. Their experience has been turned into a book.
Astrid comments "He is sick. You also have to kill a dog that bites children. The only medicine for Wim is those four walls. "
Amsterdam court sentences Willem #Holleeder to life for 6 killings and membership of a criminal organization that dealt with liquidations ?? (NL's most notorious gangster, brought down by sisters) https://t.co/Q4snV5jTMS https://t.co/YRNu230f3h

— anna holligan ? (@annaholligan) July 4, 2019
Holleender asserts his sisters are lying in order to profit from his situation.
Holleeder's Claim to fame
Holleeder's notoriety began when he abducted Freddy Heineken and his driver, Ab Doderer, outside of the Heineken business headquarters in 1983.  The kidnappers received a ransom of 15million euros through coded messages being released in the newspaper. An anonymous tip to the police led to the hostages safe recovery.
The crime was made into a movie with Anthony Hopkins as the protagonist.
Over 20 people were arrested for their purported affiliations with the abduction. Willem Holleeder, became a local celebrity in Holland after being convicted of the crime.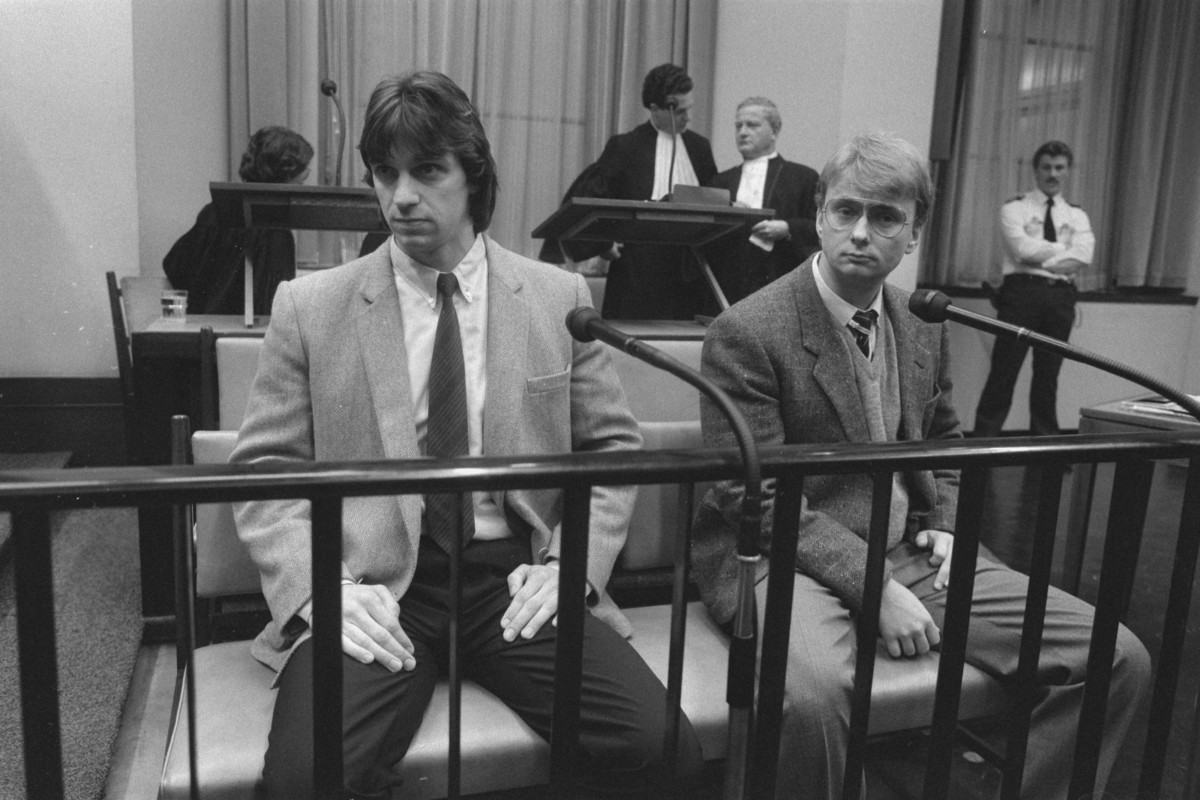 Holleeder his fan base
Holleedeer's cult following hail him as a "cuddle criminal" and protest his innocence. There is so much public interest for the case, that a second courtroom was opened up with a livestream video to the case.

Holleeder: The verdict
The verdict reads "A murder is, without exception, shocking. The wish of society is to take strong action against this. It is harrowing to see the persistence of the grief of the bereaved. You have remained out of reach for a long time. The motive seems to be monetary gain and we condemn you to life imprisonment. "