Moco Museum in Amsterdam is an independent museum that shows coveted works of art by renowned contemporary artists. It strives to display thought-provoking artworks that challenge viewers' expectations and beliefs. We visited Moco and were certainly intrigued and entertained, and sometimes even bedazzled. Buckle up, put your art goggles on and join us as we give you a sneak peek into the Moco Museum.
In the mere four years since its inception, Moco (Modern Contemporary Museum) has managed to break into the art scene by keeping a fresh style and launching initiatives such Moco Play, an augmented reality app, that brings works of art to life. A testament to its success is the fact it is nestled in between "Museum Giants", the Rijksmuseum and the Van Gogh Museum, but has managed to hold its own. Visitors, old and young, marvel at the hip, evocative and stimulating experience of the museum and would undoubtedly testify that it is a must see whilst in Amsterdam.
Moco: The independent museum
Moco Museum is based in the Villa Alsberg mansion which is situated in the Museum Quarter of Amsterdam. The building was designed in 1904 by Eduard Cuypers, who is the nephew of Pierre Cuypers (the architect who designed the Rijksmuseum and Amsterdam Central Station, Dutchies know – so should you). The building, which survived WWII, showcases traditional Dutch architecture but with modern interior accents and contemporary art.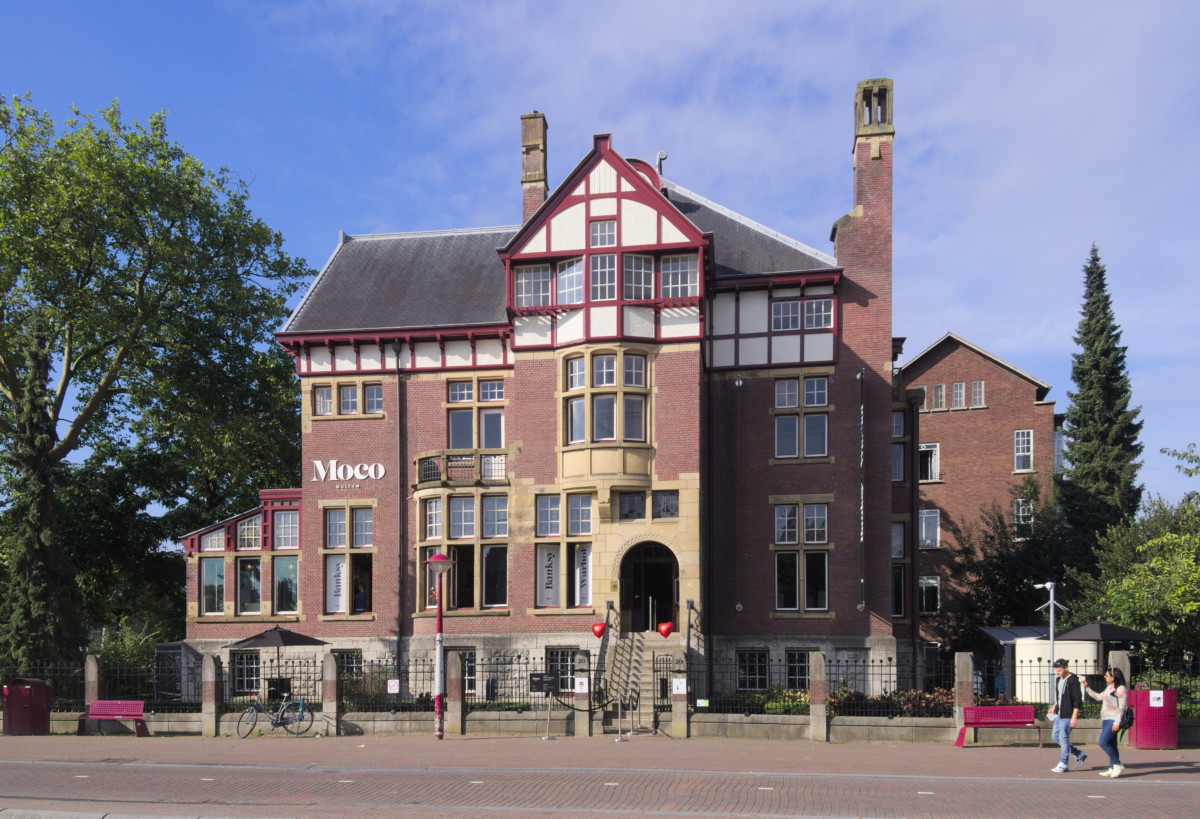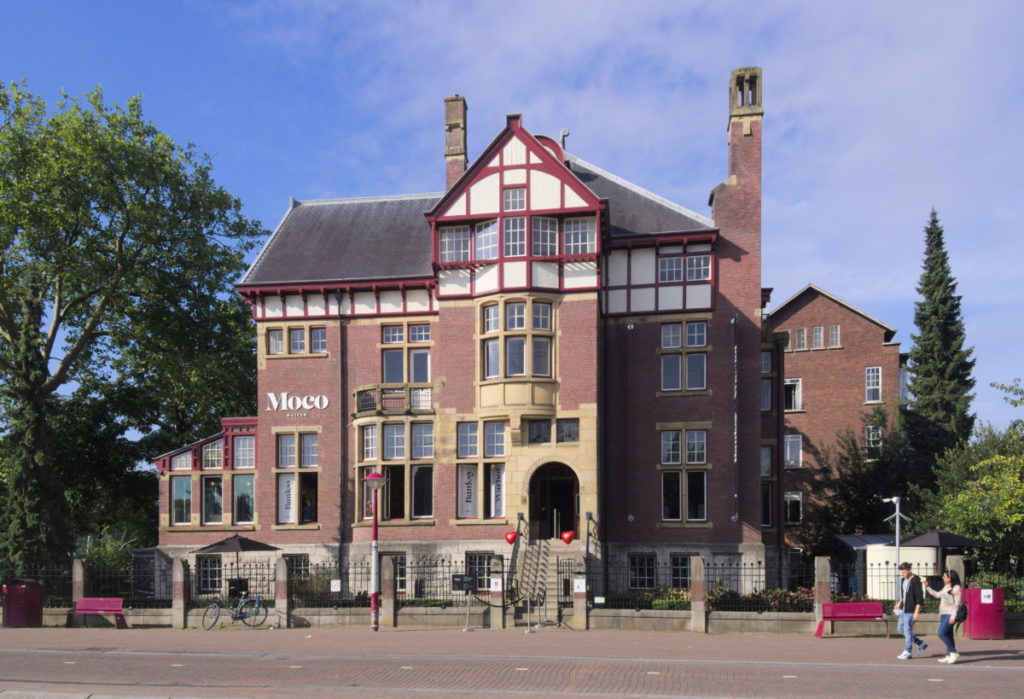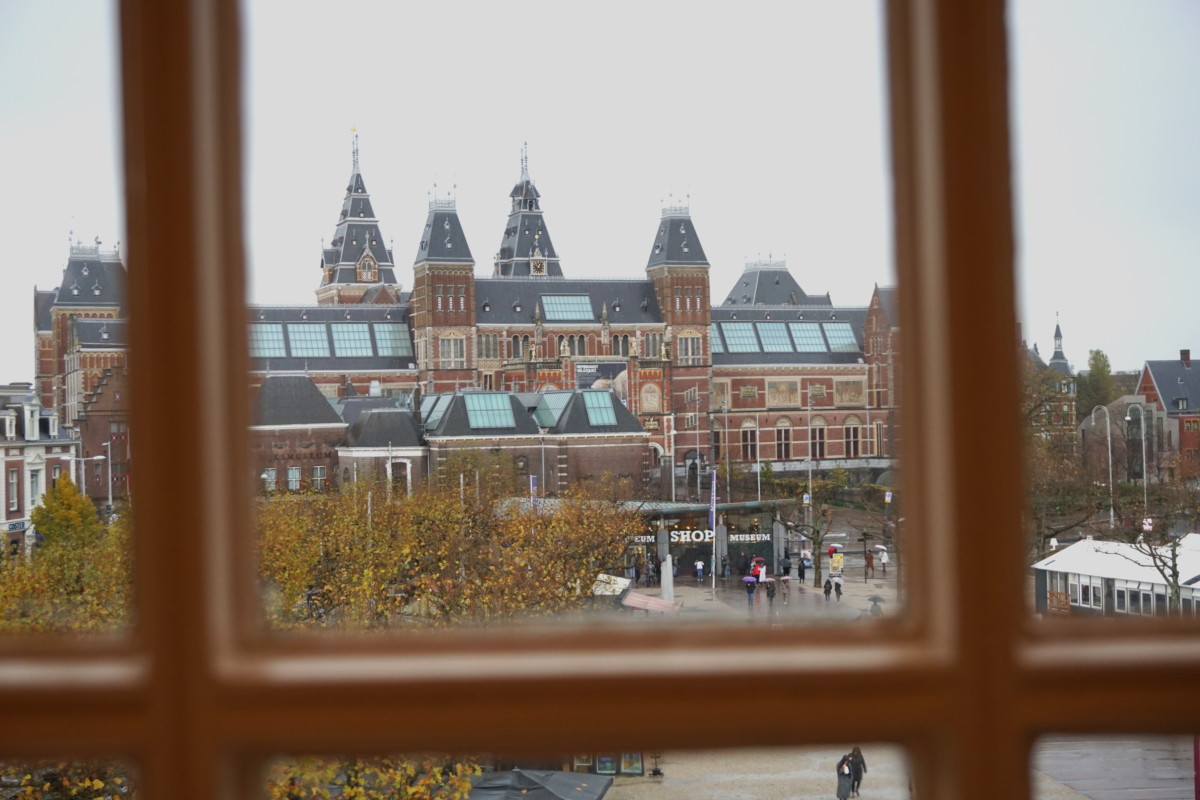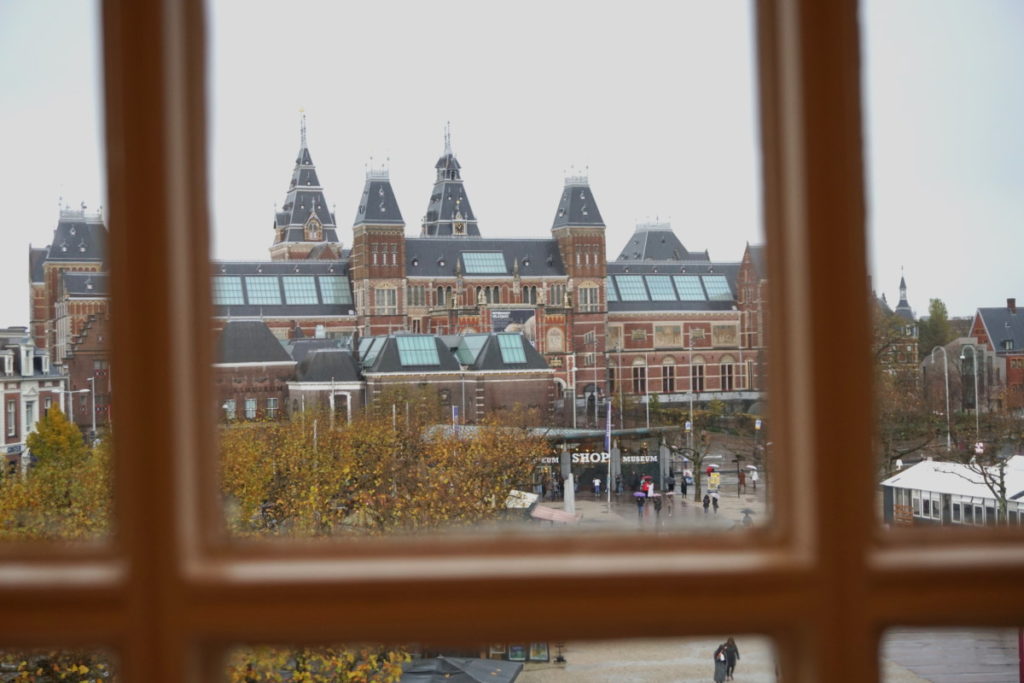 When was the Moco Museum founded?
Moco, which will celebrate its fifth anniversary next year, was founded by Lionel and Kim Logchies. It is due to the couple's personal network and the fact they have worked with some of modern art's greatest creatives that they get access to some of the most coveted modern day artworks. Now, they are able to show exclusive pieces that have been previously concealed in personal collections or private galleries.
Kim Logchies said about the museum "In the last three years we have firmly put Moco on the map. Visitor numbers and customer satisfaction levels confirm that. Furthermore, the 'reception' of our most recent exhibition, Connecting Time, by Daniel Arsham, proves that we are breaking new ground."
What are some highlights at the Moco Museum in Amsterdam?
Banksy's Laugh Now exhibition
Moco Museum displays art that is either exhibited with participation from the artists or is on loan from private owners. One constant in their collection however is Banksy.
Banksy is an anonymous street artist from Britain who is renowned for his thought-provoking graffiti art and Moco wants to give everybody the opportunity to see some of Banksy's most coveted pieces of art. There are important social justice messages blended into Banksy's art.
It is amazing to witness how, what used to be considered graffiti, is now fine art. Moreover, old classics have been painted over with powerful messages, such as his Home Sweet Home piece.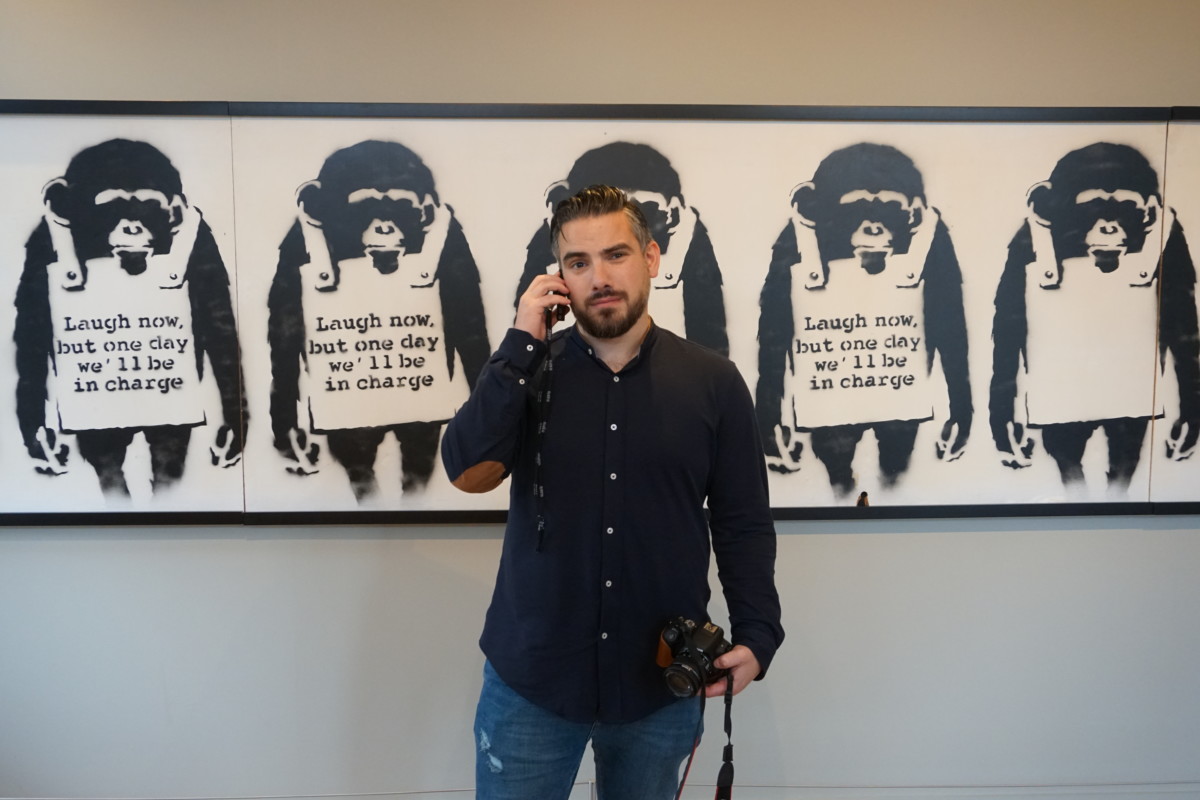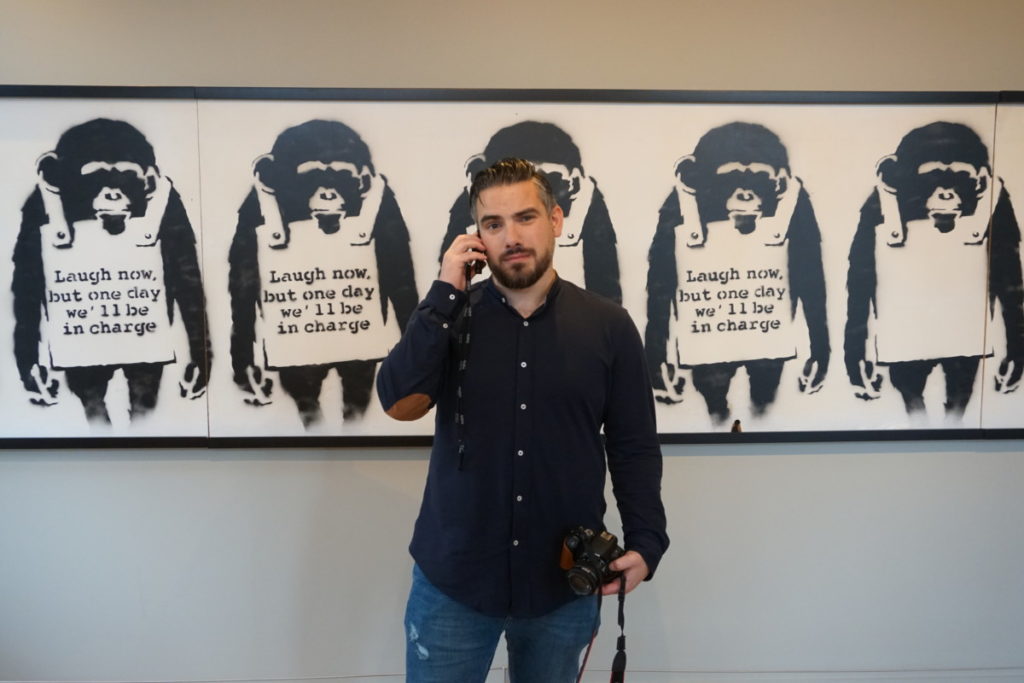 Witnessing many of Banksy's works of art in one go lead the viewer to consider the similarities and differences between the images and the different political messages each conveys. Art such as Banksy's Beanfield piece has not been on display since 2009 so it is an amazing opportunity to see such a striking piece.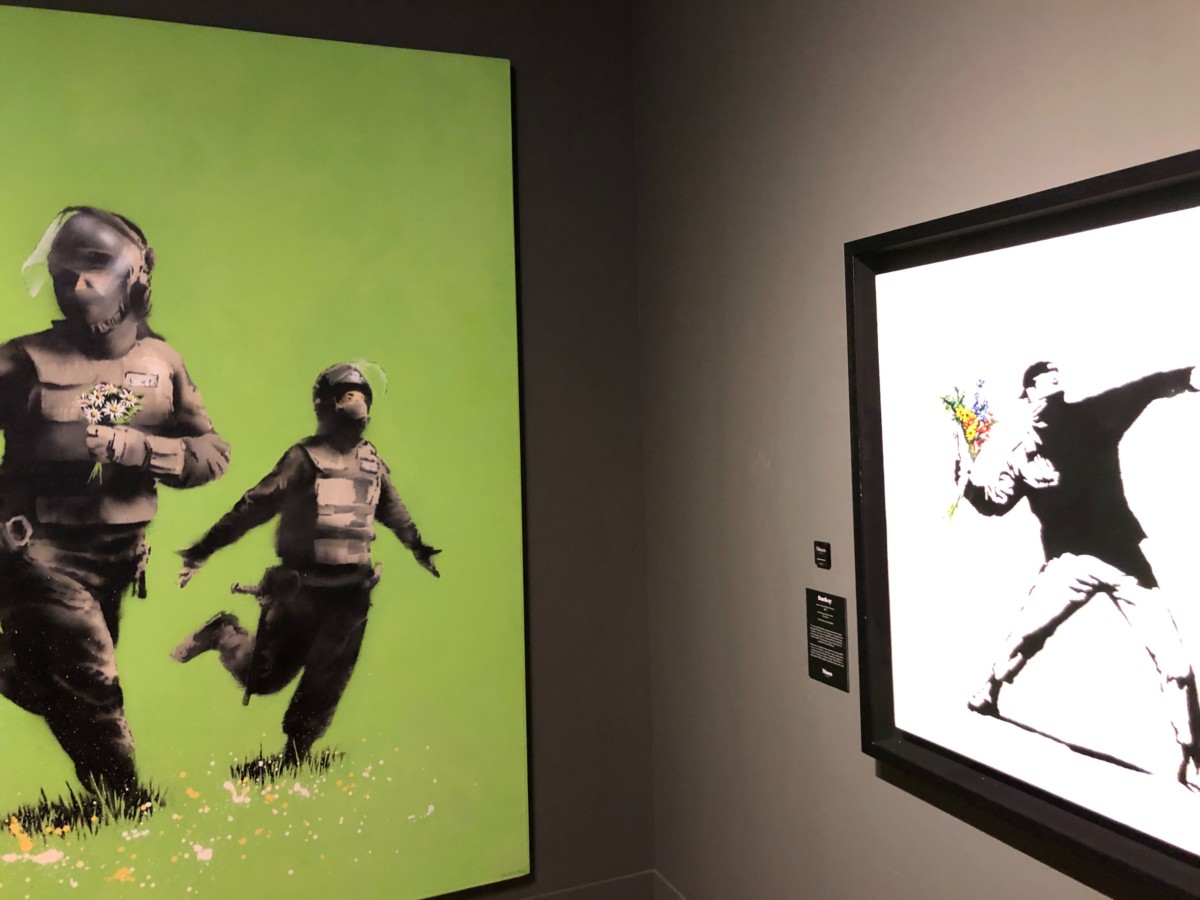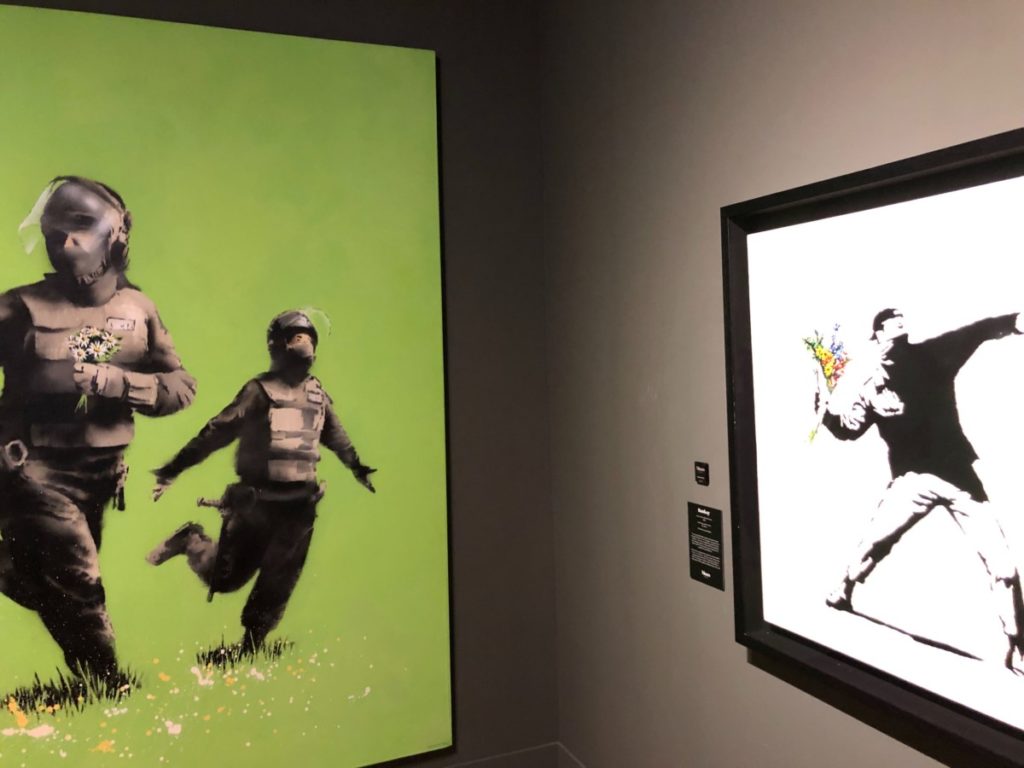 JR photography exhibition
JR is a French street artist and photographer known for creating disruptive and contemplative art. At Moco there is an entire room dedicated to his Emmy Award Nominated project entitled Guns in America.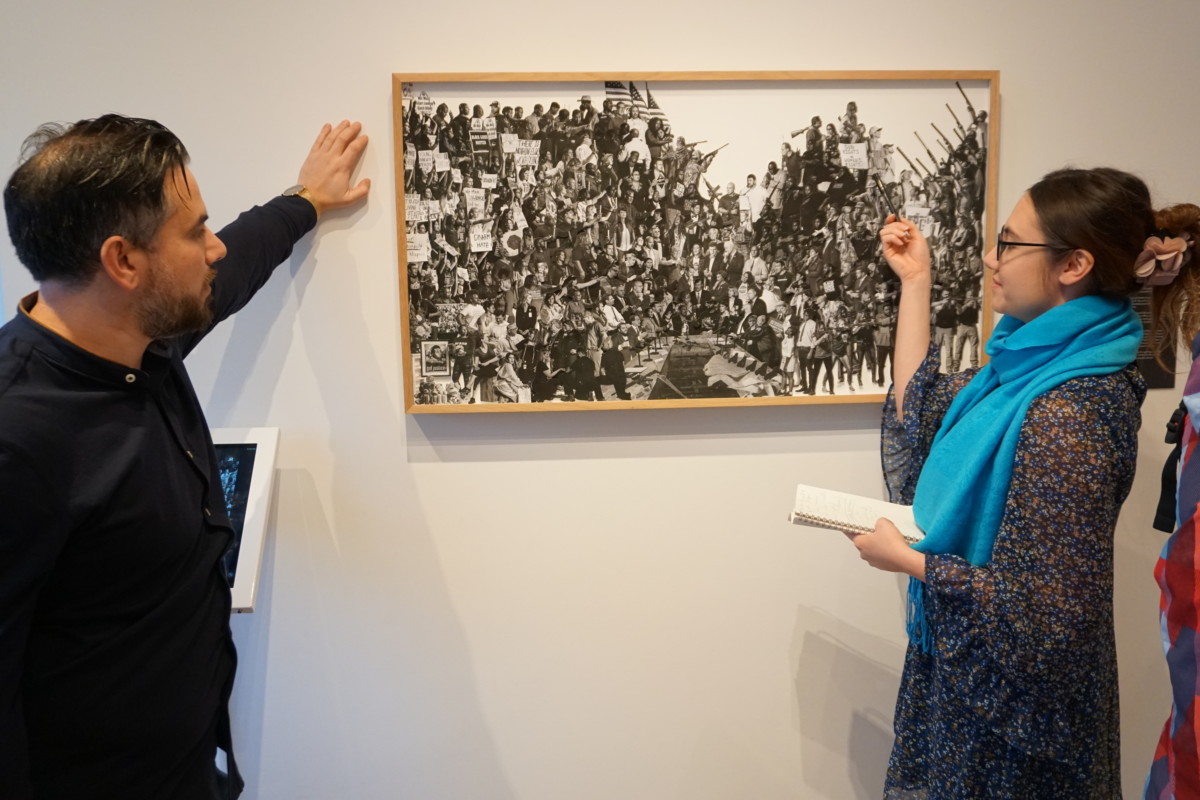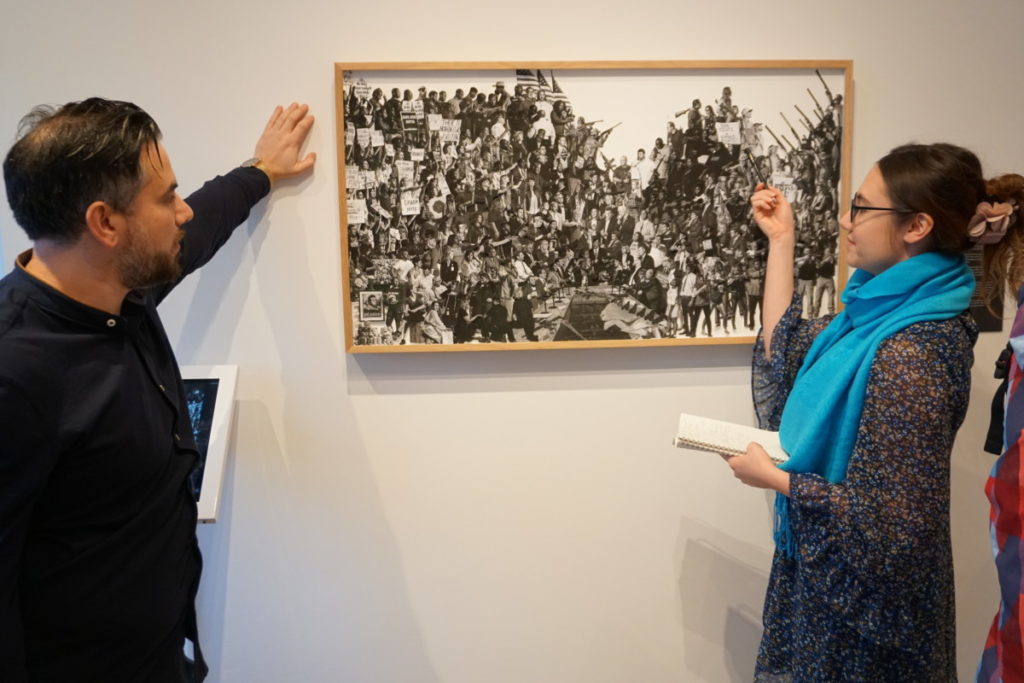 The photo pictured* above displays two sides to the very polarising gun debate. The left focuses on those who want guns banned and the other depicts people who want to keep their gun rights. JR strives to connect people through art, engage viewers and give voice to all perspectives. He says:
Art is not supposed to change the world, to change practical things, but to change perceptions. Art can change the way we see the world. Art can create an analogy.
The pieces by JR will only be displayed for a limited time. Don't miss out!
*The Moco had copies of it available to take home – free of charge- one of them is now shining at our office, how nice!
KAWS and peanuts furniture
Brian Donnelly started out as a graffiti artist in the USA but is now known for his appropriation of pop culture figures such as Sponge Bob, Sesame Street and Mickey Mouse. KAWS' art is so sought after that celebrities Kylie Jenner and Travis Scott bought their daughter a US $25,000 KAWS x x Campana stuffed animal chair (in similar style to the KAWS' furniture on display at Moco museum) Throughout his career, his works of art have become increasingly fragmented and abstract.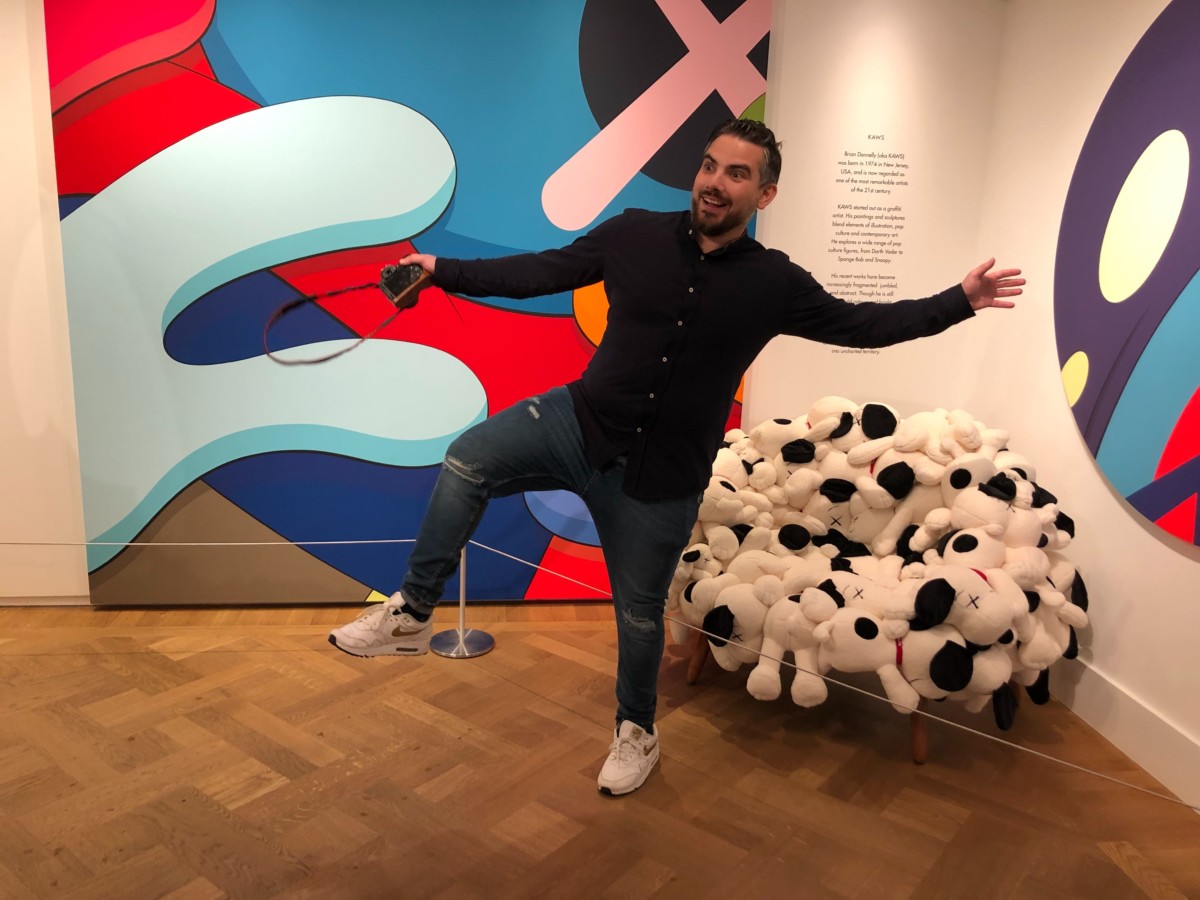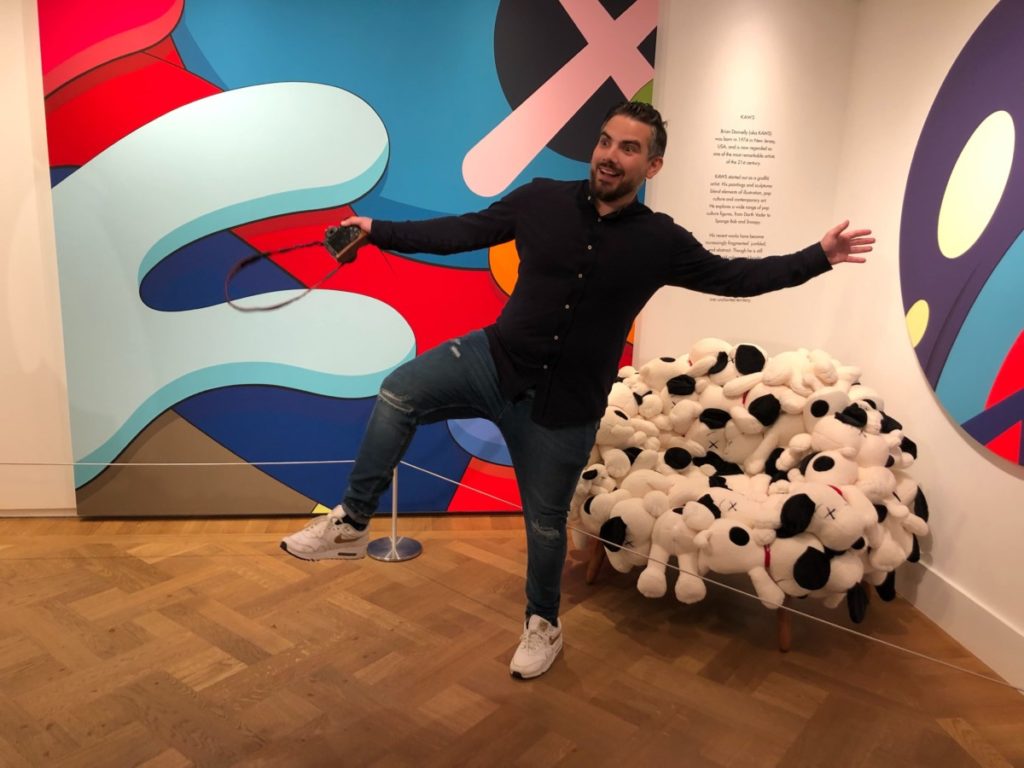 Daniel Arsham's 'Connecting Time' installation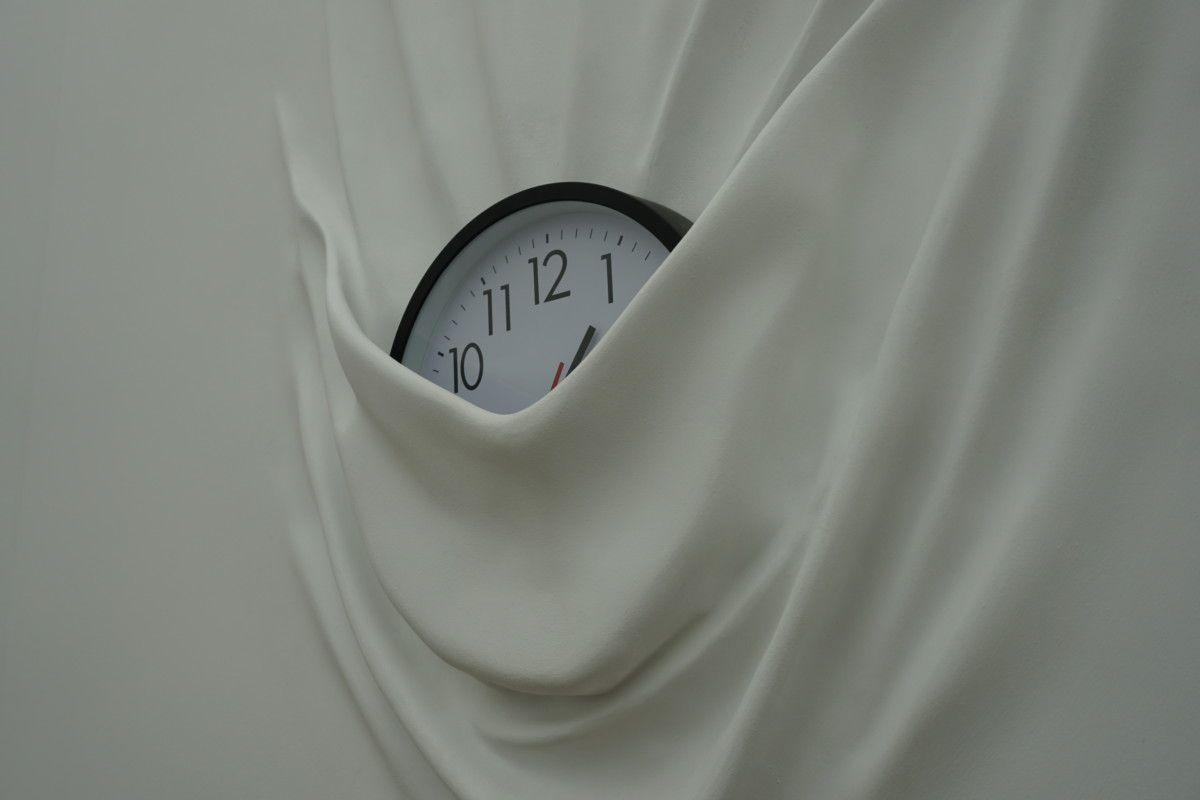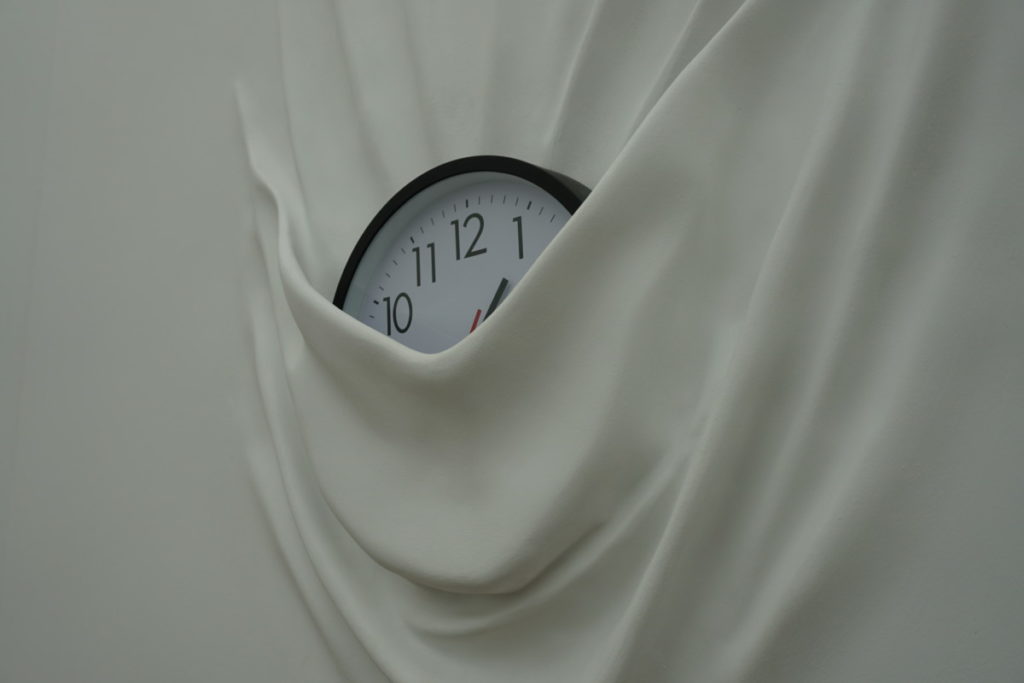 Arsham is a very influential artist from New York. He has produced an exhibition called "Connecting Time" which can be seen at the Moco Museum until January 6, 2020. Moco Museum is the first museum in the Netherlands to present Daniel Arsham's work. Arsham explains:
"I've created some new and never before seen works and installations for this show and am very looking forward to share my practice with the Dutch people and international audience in Amsterdam"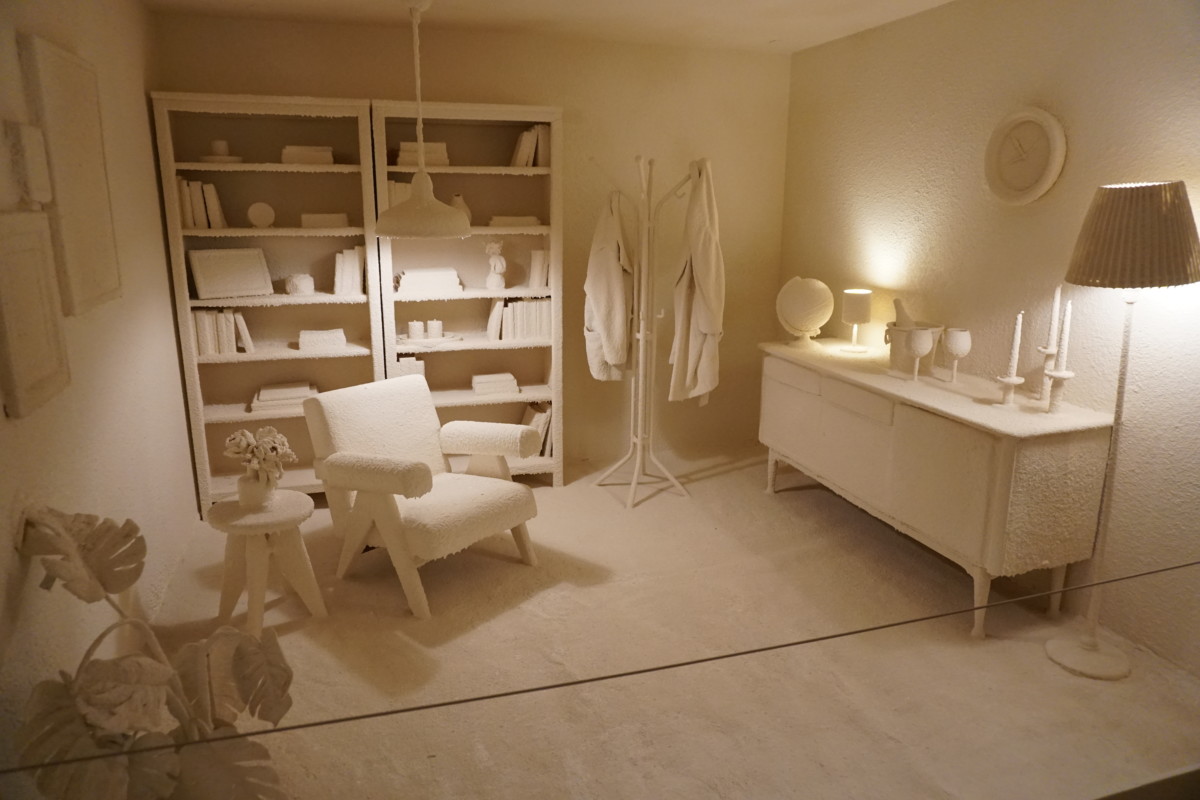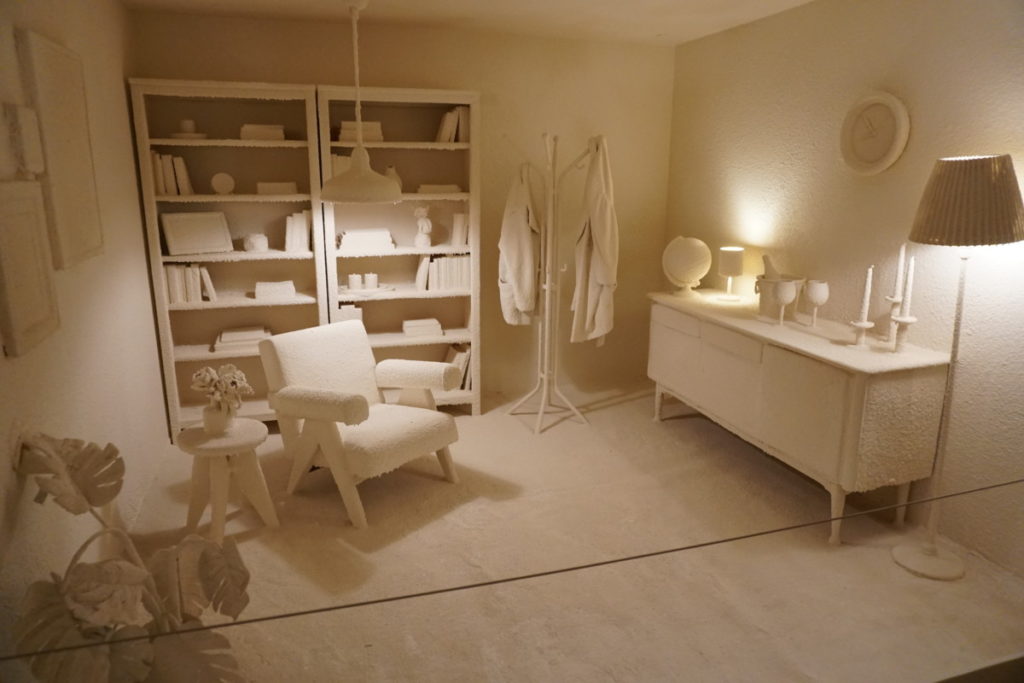 Experience augmented reality with the Moco Play app
If you download the Moco Play app before you go (or whilst you are there with the Moco museum Wifi) then you can witness amazing art pieces such as "Let Her Be Free" and "Dream" come to life.
There are a variety of other pieces the app also works on which can be found here. The virtual reality phone app makes the artwork interactive and encourages us to embrace the unconventional. The app also works on posters and cards that you can buy in the Moco giftshop.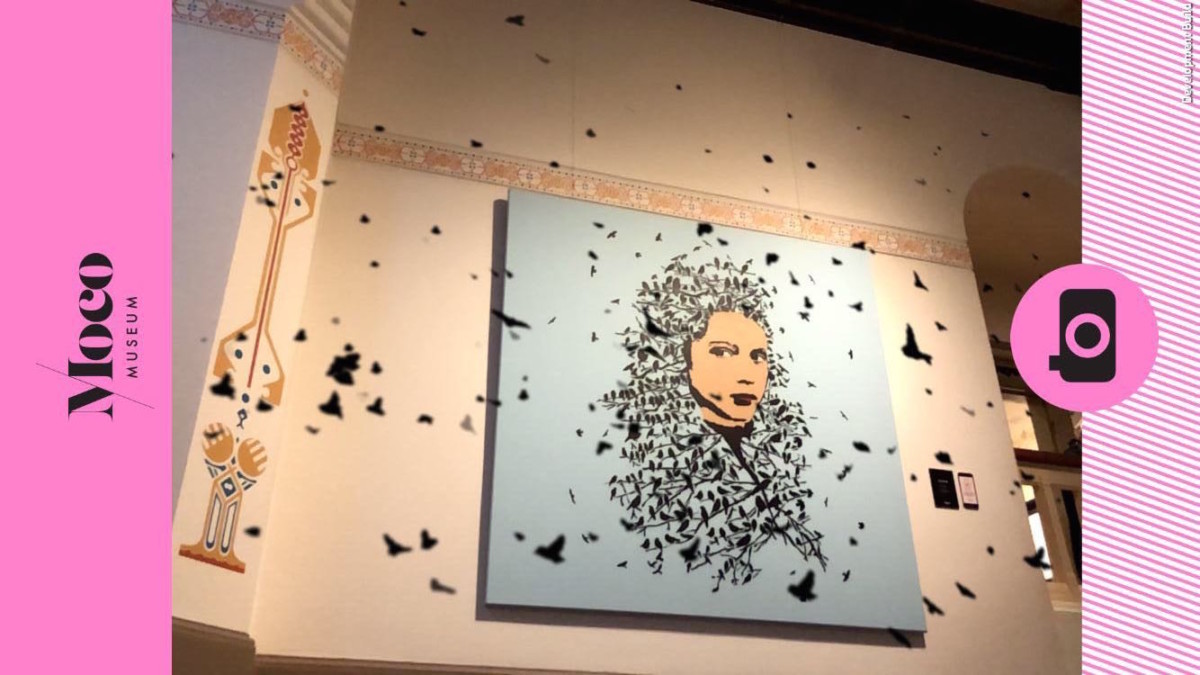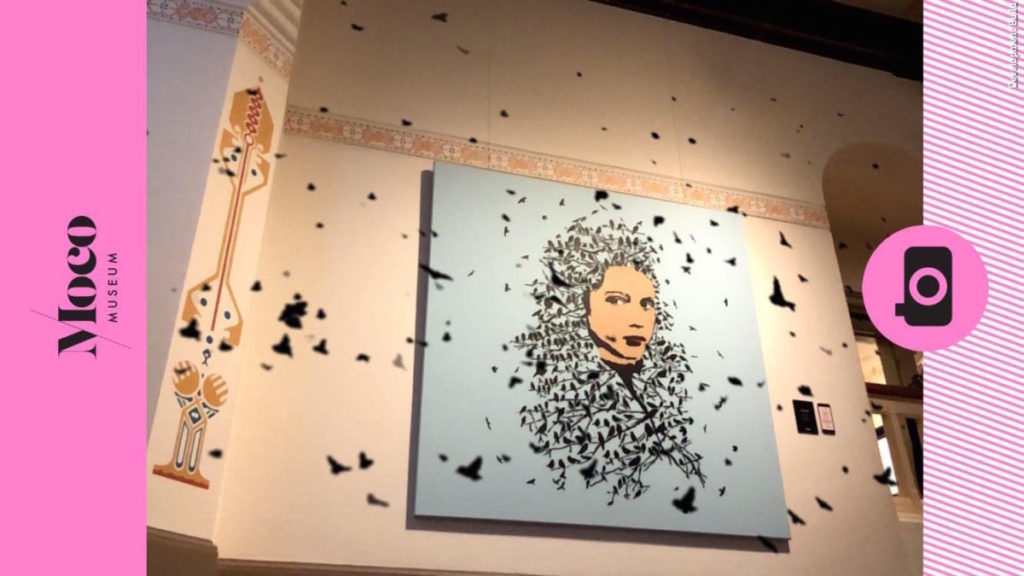 Is the Moco Museum just for millennials?
The average visiting age is far younger than other museums. This is due to street art's modern inception and a reputation among some of the older generations that street art is mere vandalism with no real worth. But Moco is changing this myth and when other generations do stumble across the museum or make the effort to go, they thoroughly enjoy it.
Anything else you should know about the Moco Museum?
Moco Museum is open Sunday to Thursday from 9am- 19pm and Friday and Saturday 9am- 20pm. Purchasing the tickets at the museum itself will cost 17,50 euros for an adult and 15 euros for a student.
It is far cheaper to purchase online as you get up to 20% discount. All tickets include the audio tour, that you can use on your own phone!
The DutchReview crew had a wonderful time at the Moco Museum in Amsterdam. You know it's a good experience when it keeps popping into your mind long after you've left. Let us know in the comments if you have been to the Moco Museum and what you thought about it.