Moco Museum in Amsterdam is an independent museum that shows coveted works of art by renowned contemporary artists. It strives to display thought-provoking artworks that challenge viewers' expectations and beliefs. We visited Moco and were certainly intrigued and entertained, and sometimes even bedazzled. Buckle up, put your art goggles on and join us as we give you a sneak peek into the Moco Museum.
In the mere four years since its inception, Moco (Modern Contemporary Museum) has managed to break into the art scene by keeping a fresh style and launching initiatives such Moco Play, an augmented reality app, that brings works of art to life. A testament to its success is the fact it is nestled in between "Museum Giants", the Rijksmuseum and the Van Gogh Museum, but has managed to hold its own. Visitors, old and young, marvel at the hip, evocative and stimulating experience of the museum and would undoubtedly testify that it is a must see whilst in Amsterdam.
Moco: The independent museum
Moco Museum is based in the Villa Alsberg mansion which is situated in the Museum Quarter of Amsterdam. The building was designed in 1904 by Eduard Cuypers, who is the nephew of Pierre Cuypers (the architect who designed the Rijksmuseum and Amsterdam Central Station, Dutchies know – so should you). The building, which survived WWII, showcases traditional Dutch architecture but with modern interior accents and contemporary art.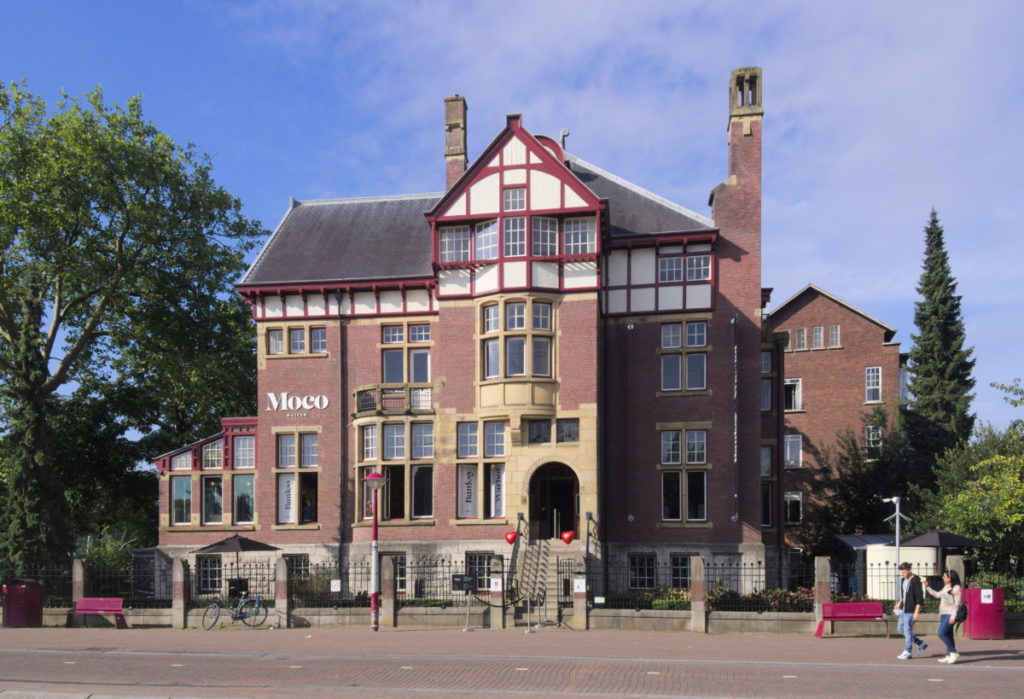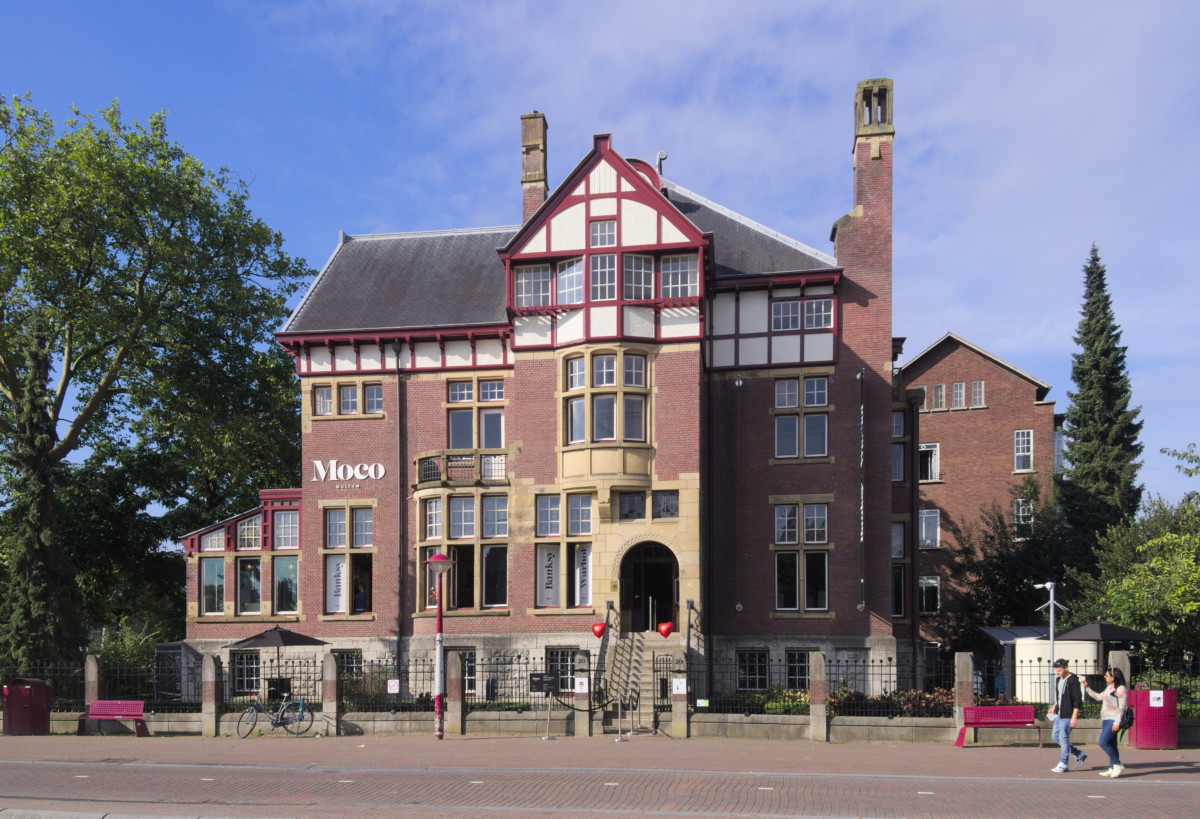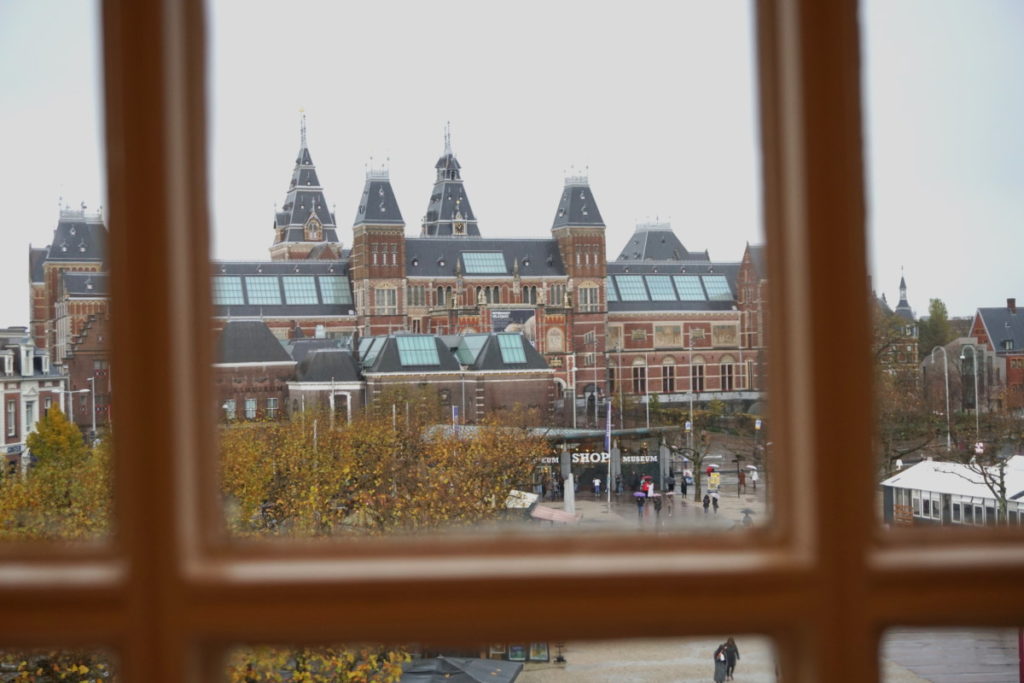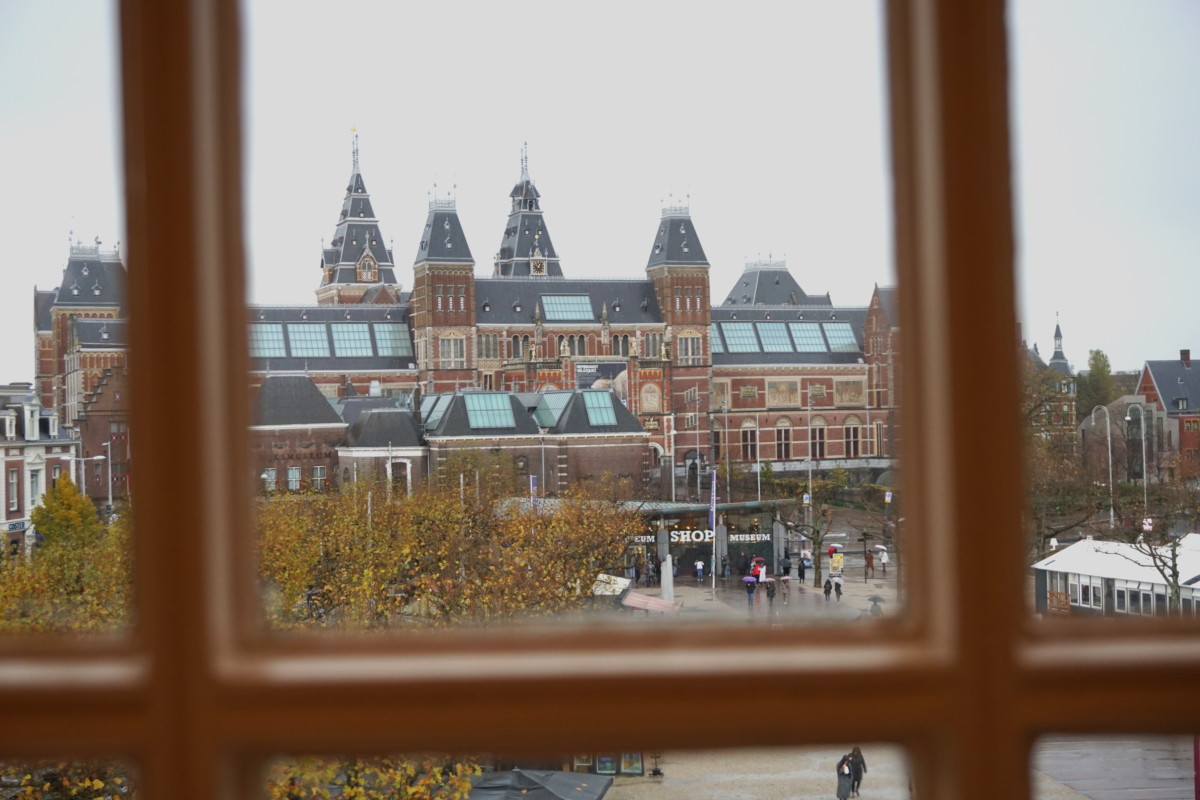 When was the Moco Museum founded?
Moco, which will celebrate its fifth anniversary next year, was founded by Lionel and Kim Logchies. It is due to the couple's personal network and the fact they have worked with some of modern art's greatest creatives that they get access to some of the most coveted modern day artworks. Now, they are able to show exclusive pieces that have been previously concealed in personal collections or private galleries.
Kim Logchies said about the museum "In the last three years we have firmly put Moco on the map. Visitor numbers and customer satisfaction levels confirm that. Furthermore, the 'reception' of our most recent exhibition, Connecting Time, by Daniel Arsham, proves that we are breaking new ground."
What are some highlights at the Moco Museum in Amsterdam?