Ah Leiden, that little classic hub in between the big cities – not totally coincidentally our homebase. We already wrote about some relaxed hotspots for some casual eating, let's take it up another notch and do it all with a bit more panache. Here are three tasty and classy restaurants in Leiden (and us being Dutch, still nice and affordable).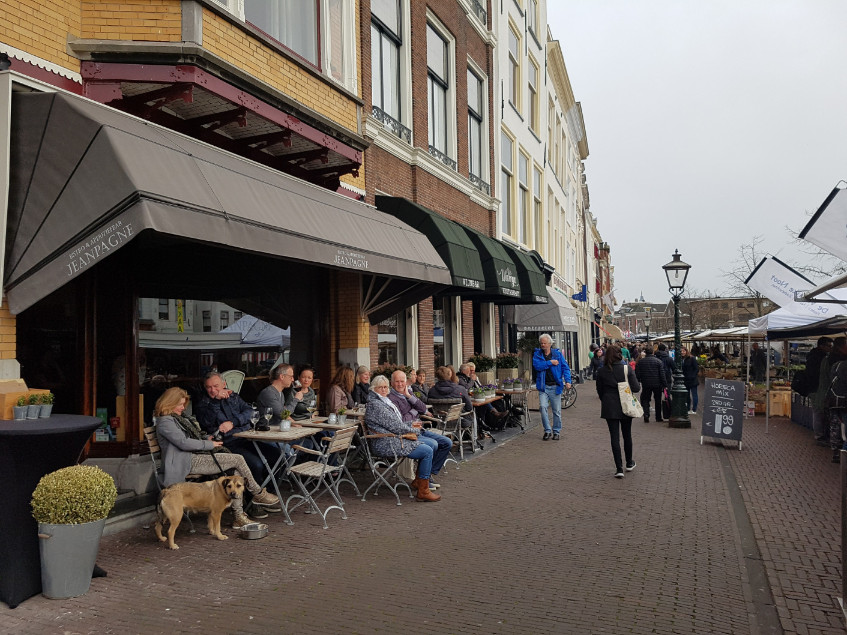 #1 Jeanpagne
On the most picturesque street of Leiden, home of the Saturday market, sits Jeanpagne. A bistro with a French twist, good views and even better food. The owners were very hospitable and open to all guests, in an actually a quite un-Dutch like style (a good thing in this case). It has a great terrace offering some of the best views of the canal and Koornbrug, a popular spot as well for watching the boats pass by or the market crowds. Anyways, food and drink time!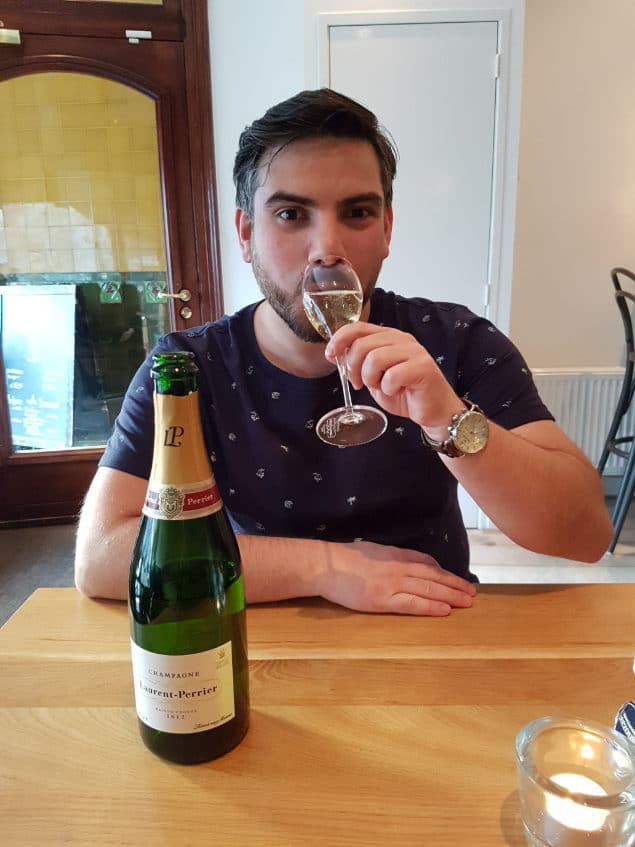 We kicked it off with some Champagne, because what are you going to do at a place with a name like that? And then the goodness began –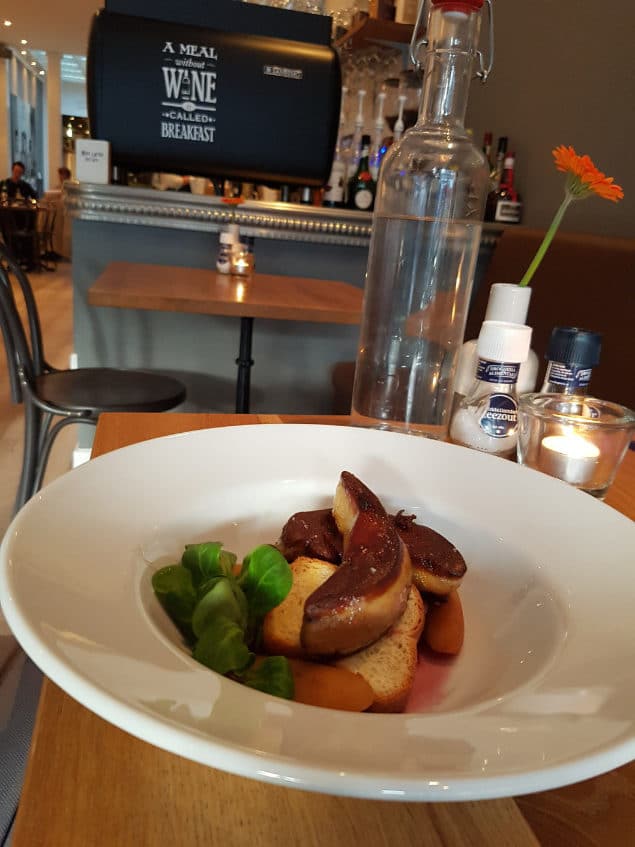 Starters – Foie gras! And even an affordable one (whoa!) – yet the taste was unbeatable.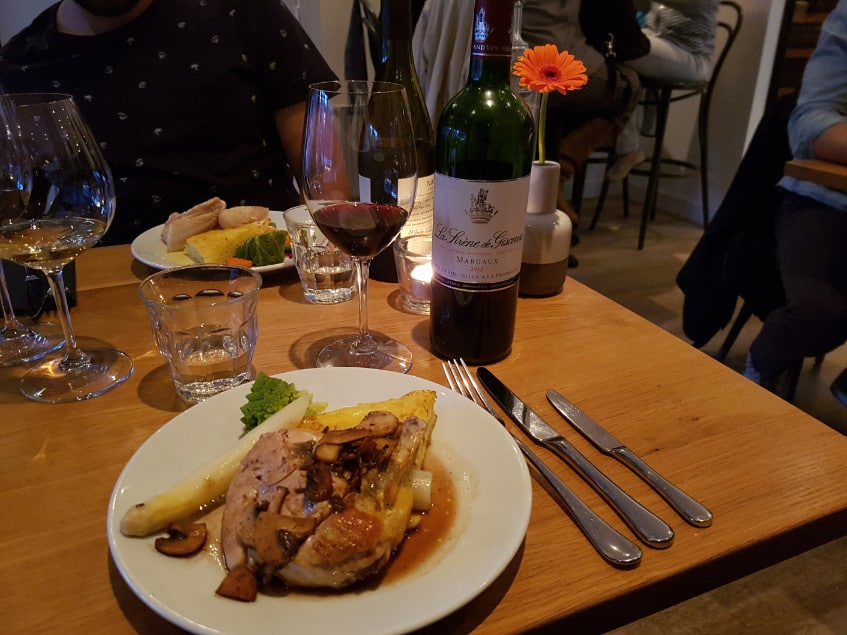 French cooking done right, a bit simplistic but oh so delicious. The guinea fowl especially was something that brought us back to one of those magic Parisian nights. And as for the drinking, the wines were simply incredible. They've got some new opener which will allow you to drink from every bottle – this way they can serve a greater variety of wines.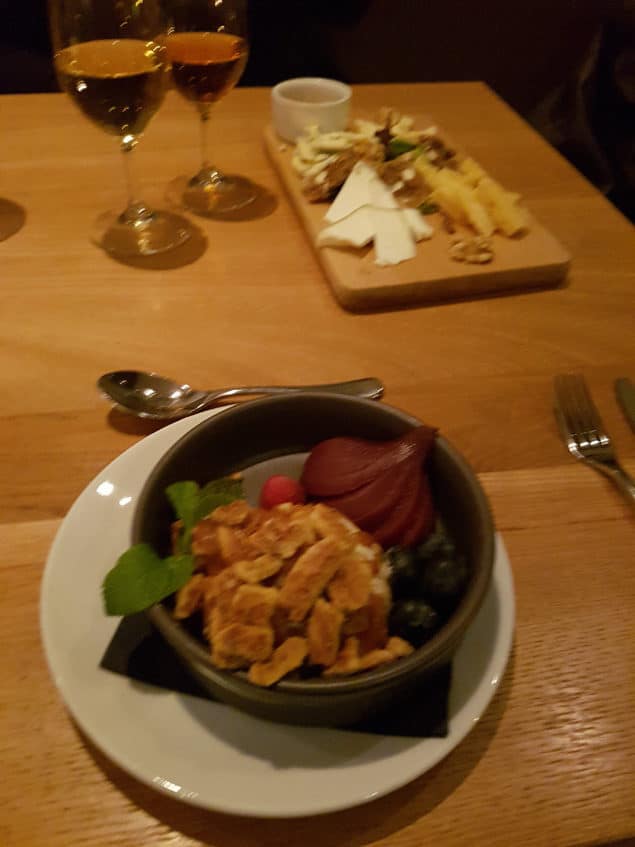 As for desert (yes there was some room left 😉 ) they used our favourite Dutch cookie, the stroopwafel, for one hell of a tasty bavarois. And of course you can never go wrong with a cheese selection.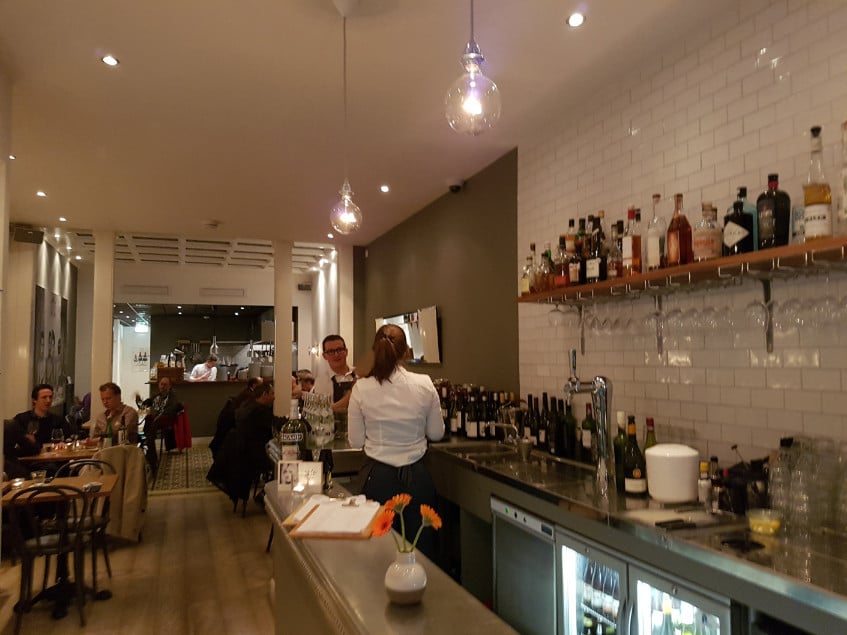 All in all, the atmosphere is unbeatable at Jeanpagne – it's sophisticated but still warm. Classy but still not uptight. Million dollar taste – but very affordable prices.
The owner told us how he still wanted to preserve the warm and hospitable feeling of a French bistro but serve high-quality restaurant dinner while at it – he succeeded in both! We didn't have a chance to try it out, but their 'croques' are also supposed to be delicious and something special – someone please find out! (otherwise, I'll just go there again, poor me)
We had a great night at Jeanpagne and are set to return whenever there is a cause for some proper – champagne needing – celebrations.
Jeanpagne, Address:
Nieuwe Rijn 27, 2312 JD Leiden
Website | Instagram | Facebook
Pro-tip, they've got a small menu going on there. It's all good – but the staff was of a higher level than you usually encounter in the Netherlands – so let them advise you on what to eat and drink – you won't regret it!
#2 Visbrasserie de Poort
Every time we share a photo-report of Leiden people go nuts for one particular place, the 'Zijlpoort' – it's in this gorgeous setting where you can visit 'Visbrasserie de Poort'!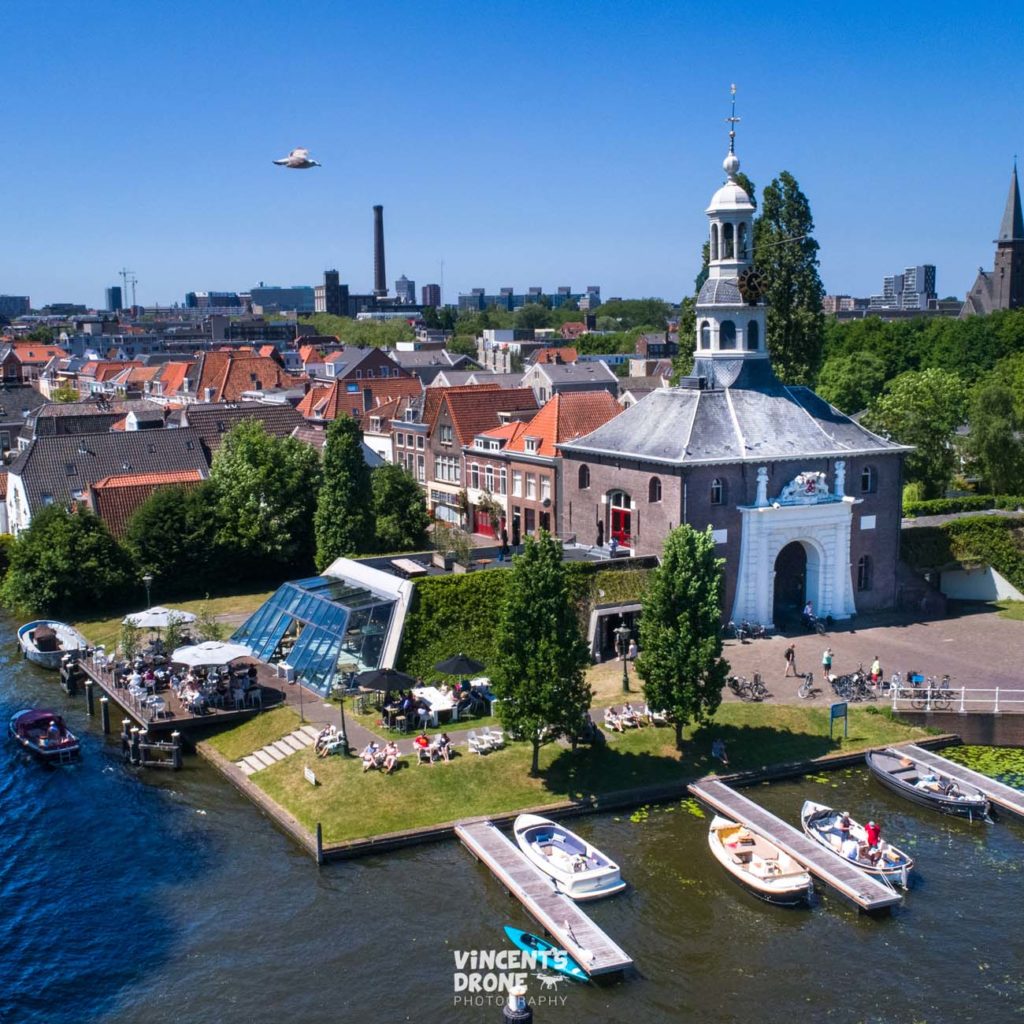 As you can see it's already an A+ when it comes to the setting: grand old building, possibility to dock your 'sloep' and next to the waterside. It comes as no surprise that the interior is also done in a very stylish way, but still pleasantly relaxed.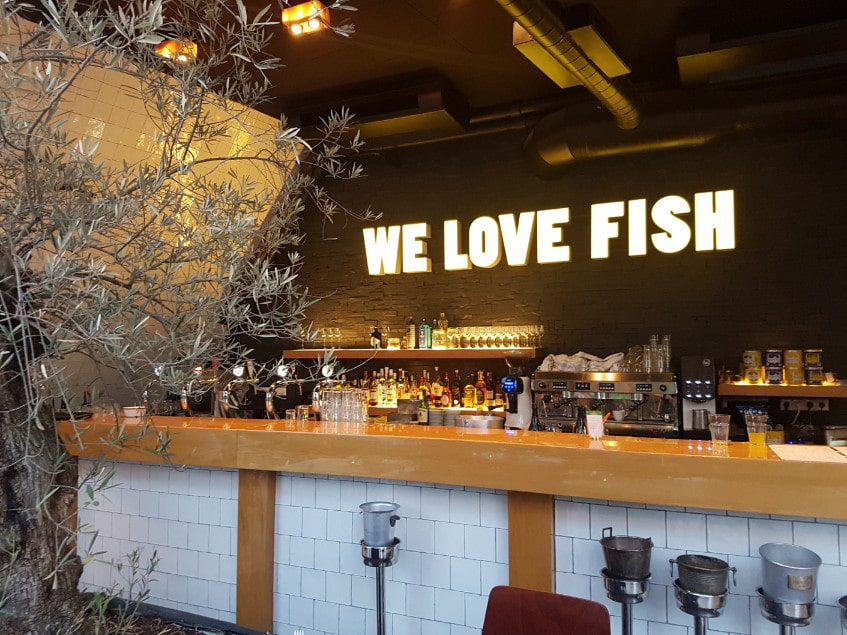 Anyways, as you might expect it's fish that you want to consume at the 'Visbrasserie' and oh boy, they're doing a good job of it as you can see.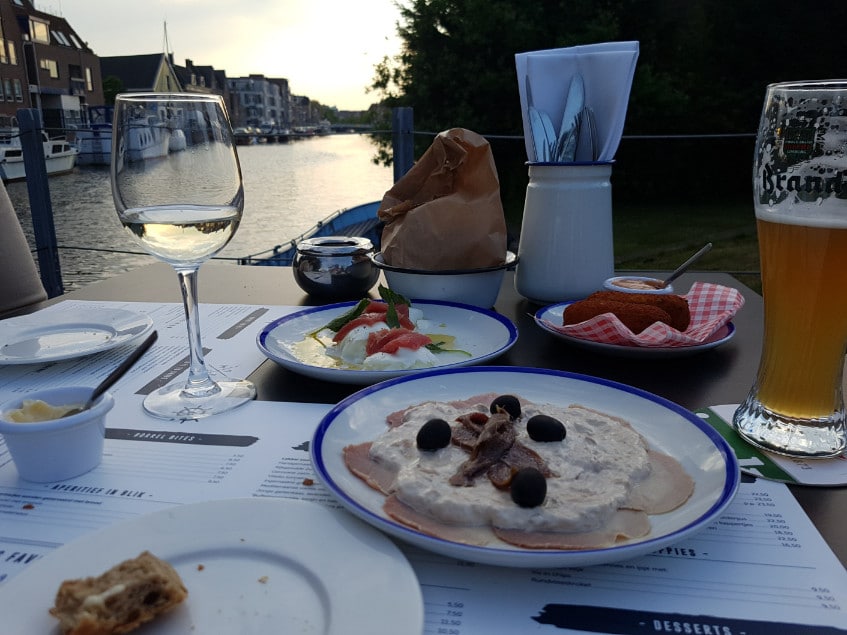 We sat outside the first 2 courses of diner, at the beautiful terrace – life sure is good at these moments.  They're also into the 'shared dining' concept which works particularly well with fish, so many nice things to choose from. And for the love of god I can't believe that there are still people out there who say they don't like 'fish' – there are so many fish dishes to choose from!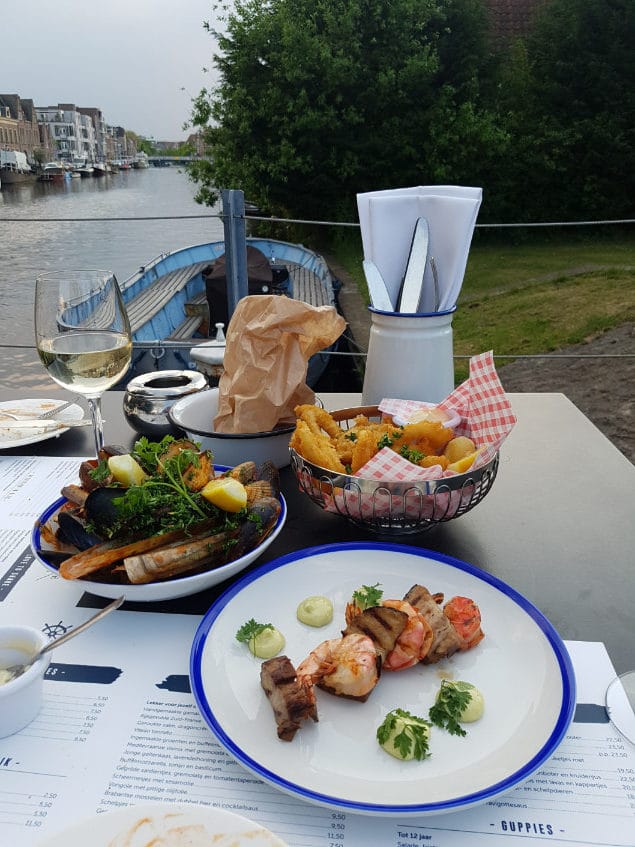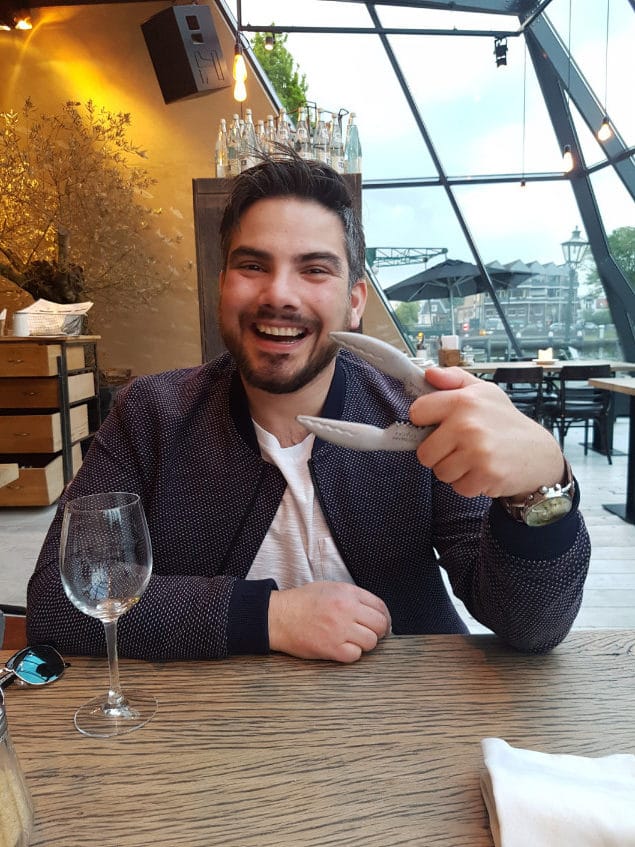 For dessert, we moved inside (it's Holland so weather got chilly) and we went for this chocolate bonanza and a lemon cake – as you can see there was plenty to enjoy!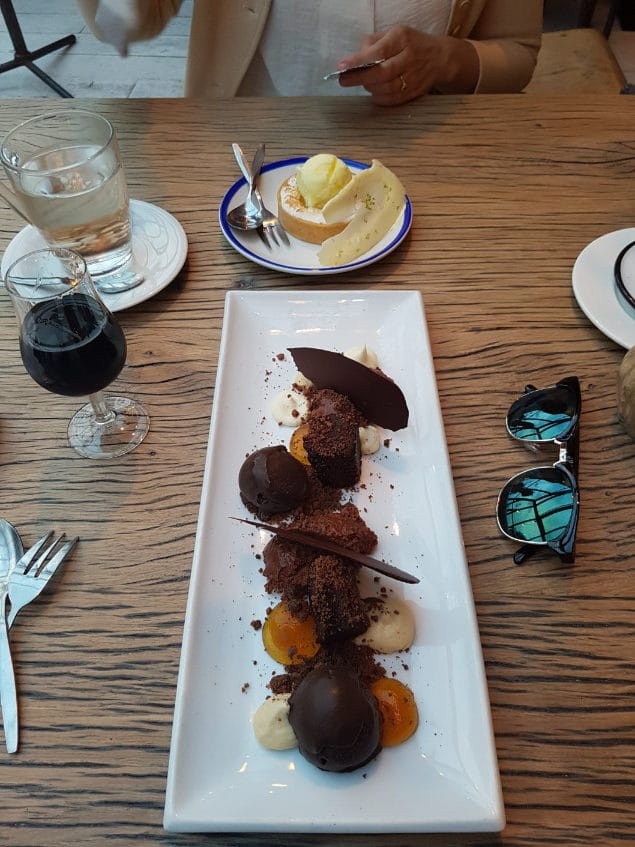 Great terrace, location, delicious fish and yes there are some meat and veggie dishes for those fish-hating friends. Long story short: it's a good choice to put the 'Visbrasserie De Poort' on your eating-in-Leiden-bucketlist!
Visbrasserie De Poort, Address:
Haven 100
2312 ML Leiden
Next up: Spanish!
#3 Casa Ramon
Let's face it, 8 months of the year the weather in our country isn't the stuff dreams are made of. What's a better solution to these dreary days than some good Spanish atmossphere and food? Right! So we headed to Casa Ramon located at Leidens Noordeinde street (Northend).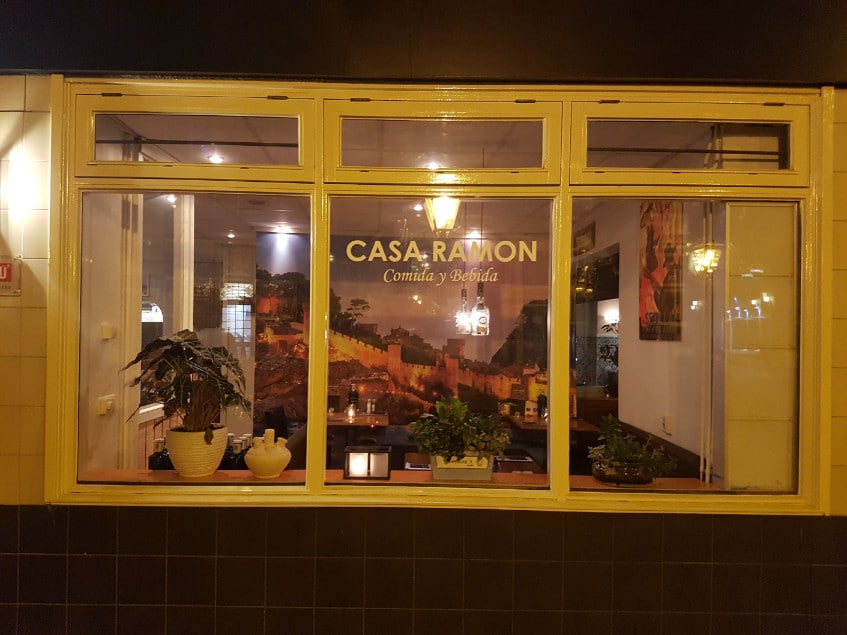 The sympathetic owned vowed to bring some classic Spanish hospitality and good food to Leiden en he succeeded in that mission! The music, food and wine (and Sangria!) take you back to your classic and tasteful Spanish visits.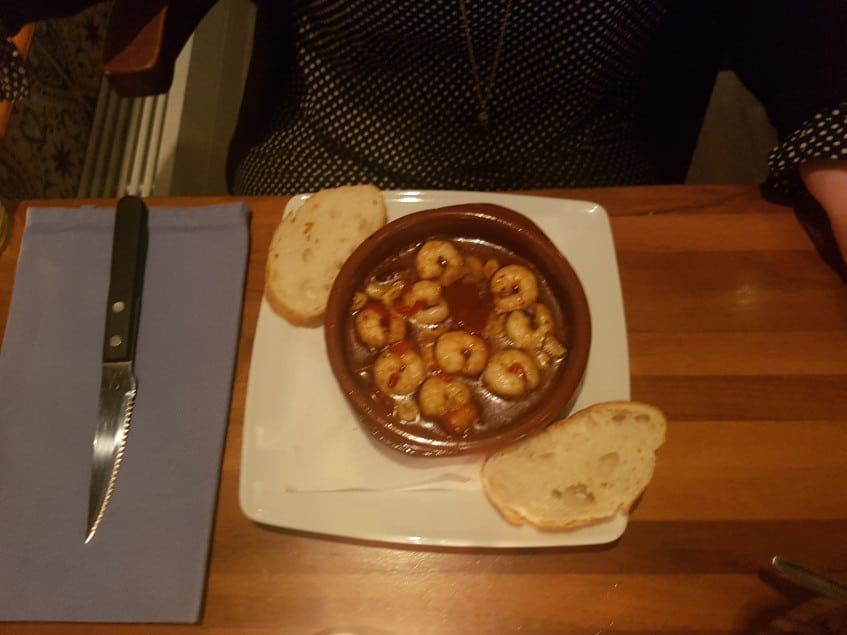 It's not a tapas-bar, so you get grown people portions when choosing a main course. What makes it all taste so good is their awesome grill, all meat and fish is done on that magic grill.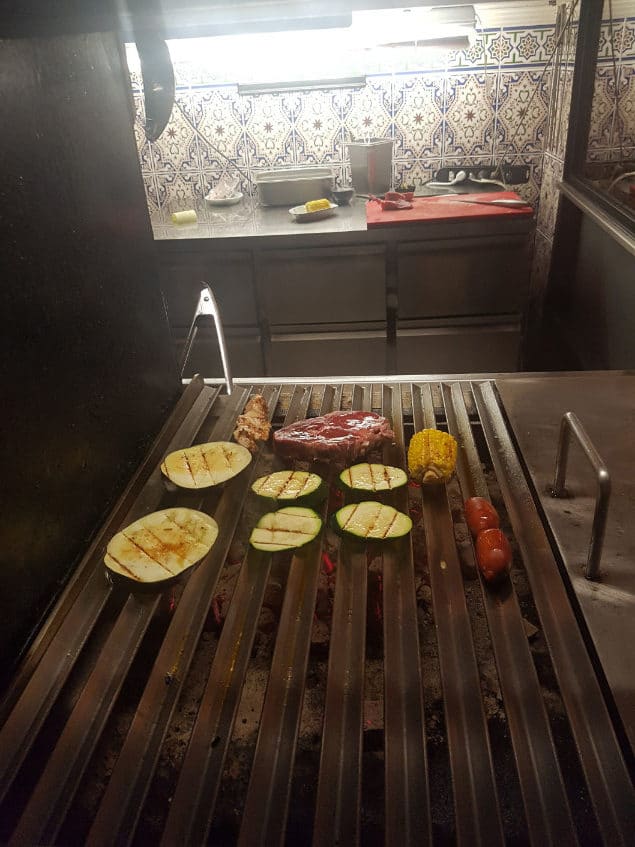 We went for a mixed grill and a paella, both were delicious and there was plenty to go around. Just look at my happy face behind that mixed grill.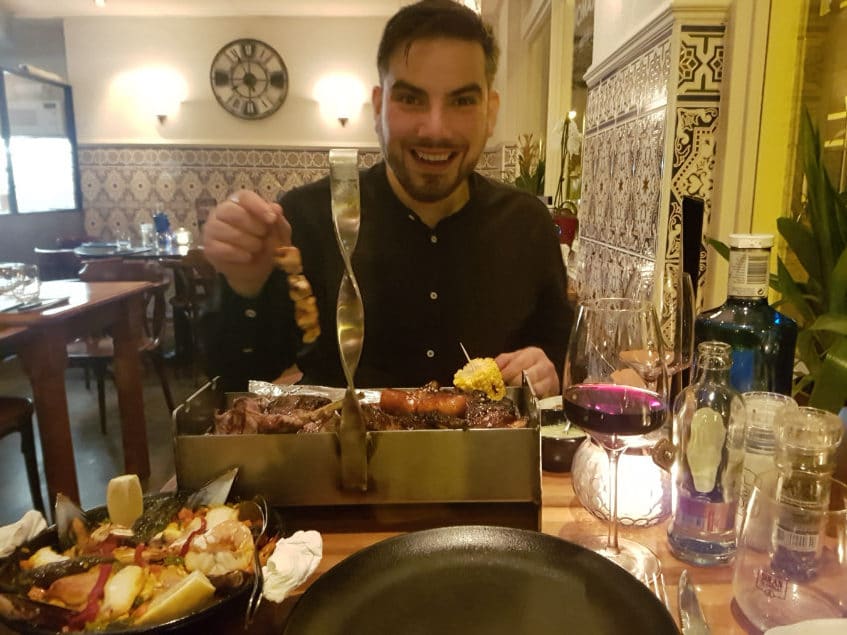 Are you a Spaniard reading DutchReview right now and missing those warm nights with music and drinks?  Casa Ramon frequently hosts Spanish nights with passioned music and sangria everywhere, heck those nights are fun for everybody! Have a look at their facebook page for more info, usually they're on Wednesdays and Saturdays.
Casa Ramon, Address:
Oude Varkenmarkt 1A
2311 VN Leiden
Website | Instagram | Facebook