Moving to another country is not an easy job. The excitement and the stress that comes with it is enough to bring anybody down! Whether you decide to move to the Netherlands for a new job or to be with your special someone, where you'll live is an important part of being an expat in another country. As the DR team, we are here to help! As far as the subject of 'Where To Live in The Netherlands?' goes, we have already mentioned some of the cities that come to mind, but what about the other options? So here are 4 other cities to live in the Netherlands!
(As shown in this gif: moving is stressful!)
Where To Live in The Netherlands? -Part 2
LEIDEN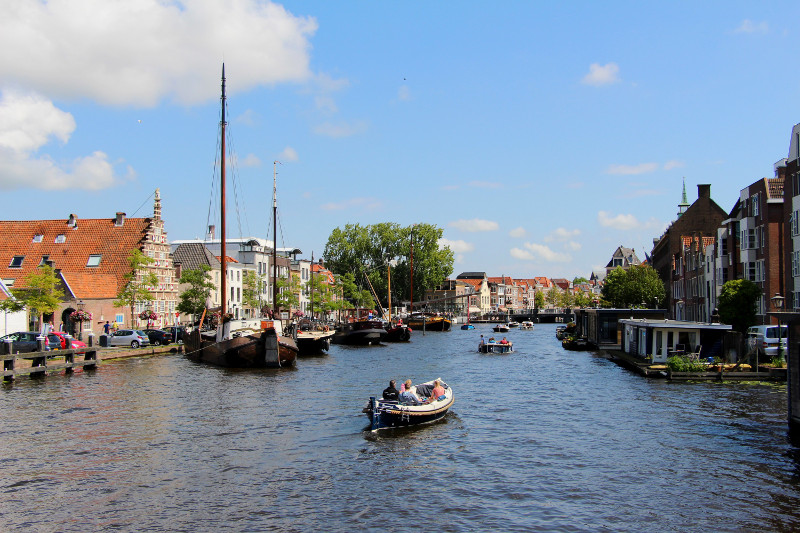 Ah, Leiden! This city may be known mainly as a 'student city' but to be honest, it is a great city to live for anyone. Plus, it is also home of DutchReview so it's definitely approved by us. It has history, cute little houses that sometimes put Amsterdam to shame, thriving nightlife (and restaurants), iconic canals and it is close to other cities such as Amsterdam, The Hague and Rotterdam. This means if you need to commute, it would only take a short train ride to make it to work. Can it get any better than this? Probably not!
On the other hand, being located in the Randstad area, finding a house can still be a bit challenging. So put searching for houses to live on your daily 'To Do List'. Use all the help you can get: alert your friends – especially ones that speak Dutch. If you find a possible house, rush! The housing market in the Netherlands moves fast so every minute counts!
If you decide to live in Leiden, we say welcome! Pretty soon you'll join the rest of us who claim once you live here, why would you want to live anywhere?
In the meanwhile, you can take look at some of our Photo reports of Leiden to get you started!
TILBURG
After kicking off our list of 'Where To Live in The Netherlands?' with Leiden, Tilburg takes the second place. Most people don't know much about this city in Brabant. But, here is something: Did you know that it's the 6th biggest city of the Netherlands? Nope? We thought so. That's why next time you are thinking about fellow cities like Breda or Den Bosch, give Tilburg a chance! You might be surprised to see that it is actually a great place to live.
First of all, it has 3 museums. The Nature Museum Brabant is a great place for families that teaches you everything about plants and animals, often with a link to human beings as well. Modern art museum De Pont exhibits collections of contemporary art in a former wool factory. How cool is that? Speaking of wool; there's also the Textiel Museum, that's totally dedicated to what used to be the main industry in Tilburg.
If this was not enough to impress you, Tilburg is one of the most environmentally friendly cities of the Netherlands. Their municipality is always hard at work to make this city greener: like setting up more parks, trees, bushes and playgrounds.
Want to live in the peaceful green with your family but also want to be close to a nice city? Have a family pet and want to spend your time enjoying the outdoors with your companion? Then you might find your next home! Come and check Tilburg out!
EINDHOVEN
We know, the first thing that comes to mind when we say Eindhoven is probably Philips. Not only the spiritual home to this Dutch titan of technology, it is also a great option to live as well.
Until Dr Philips arrived to the city in 1891, Eindhoven was not much more than a group of small villages. As a result of 19th-century urban planning decisions, there are also no canals in Eindhoven. Plus, most of the old architecture was destroyed by wartime bombing. But it's not all doom and gloom, the city is now a great center for modern architectural designs. But that doesn't mean you can't get your kicks from some historical attractions. Here is a short video to charm you:
To add to it, thanks to hi-tech and multinational employers, the expat community in Eindhoven is thriving which makes it a great option to consider if you want to live in a city where you might fellow expats, like yourself. Nice!
For those who are always up for some fun in the city, you can pick any place along Stratumseind: the Netherland's longest café and bar strip. Long story short: it has the design, it has the booze and it has the fun!
ALMERE
The last city on our 'Where To Live in The Netherlands? Part 2' article is Almere!
Since the establishment of Almere in 1976, it is one of the fastest growing cities in Europe. At first, it was planned as a suburban area located in the east of Amsterdam, but now it is more than just a side neighborhood, but a great place to live!
The best part is, it is only 20 minutes away from Amsterdam (also easy to go Utrecht, Groningen, Den Haag via train)! How? By doing what the Dutch always do: reclaiming land from water (duh). As a result, Almere is now on an area that used to be the IJsselmeer.
As for other perks, the vibrant city center of Almere is home to more than 350 shops, interesting cultural venues like the Kunstlinie Almere Flevoland (KAF), De Nieuwe Bibliotheek (the new library, so come over book lovers) and a cinema. So plenty to do with your free time.
If you prefer outdoor activities, Almere is also a great place to do activities like trail biking, skating, water-skiing, rowing or just good old hiking. What do you think? If you want to live somewhere nice but also close to big cities, take a look at Almere!
Prefer sticking with what you know? If you already picked your city then lucky you! Because we -the good people at DutchReview- wrote neighbourhood guides to the bigger and better Dutch cities such as these: Amsterdam, Rotterdam, Utrecht and The Hague.
Otherwise, would you like to live in any of the cities we've mentioned in our 'Where To Live in The Netherlands? Part 2' article? Share with us in the comments!
*feat pic by Vincent's drone