In our quest for bringing you the finest, tastiest, trendiest and booziest hotspots in Rotterdam we now bring you 5 new addresses. Trying to be diverse in our munching we've got Malysian, Neon-tikibar (yes!) and Latin Americanish – but that's not it as we also review two premium places for a great lunch in Rotterdam. Let's kick it off with the Latin Americanish one!
#1 Supermercado
Located on the corner of the Witte de With street and the Schiedamse Vest (one of the nicest spots of Rotterdam) is Supermercado. It's hard to categorize this place since you can go here for drinks, dinner, partying and it's also a totally instagrammable place!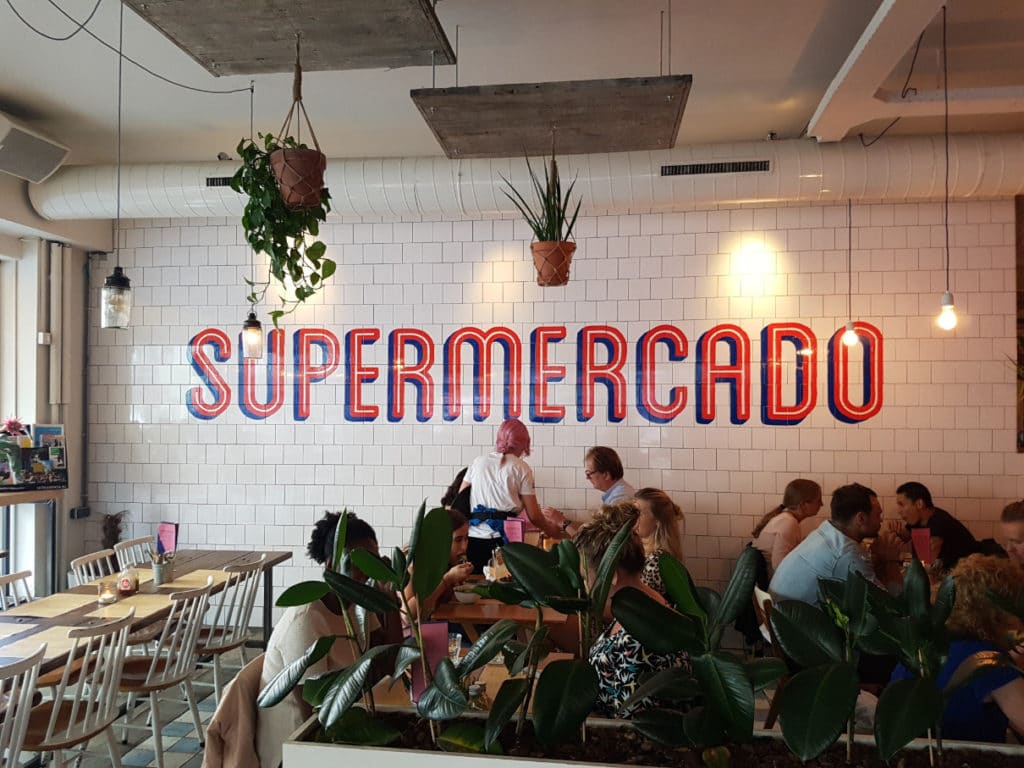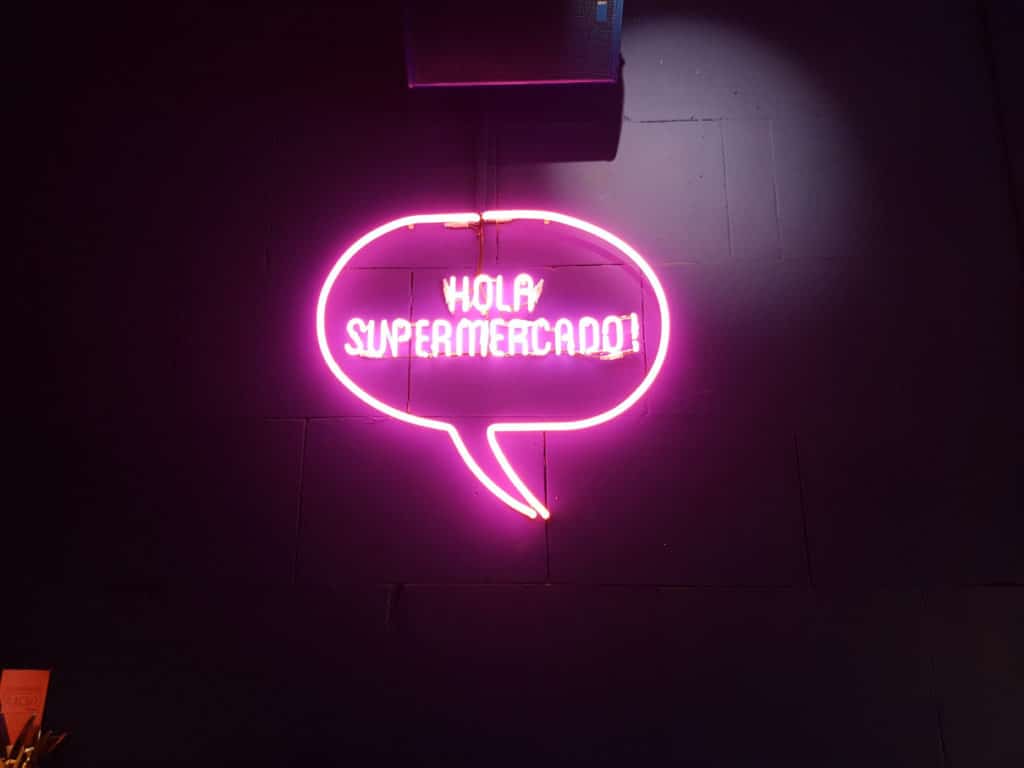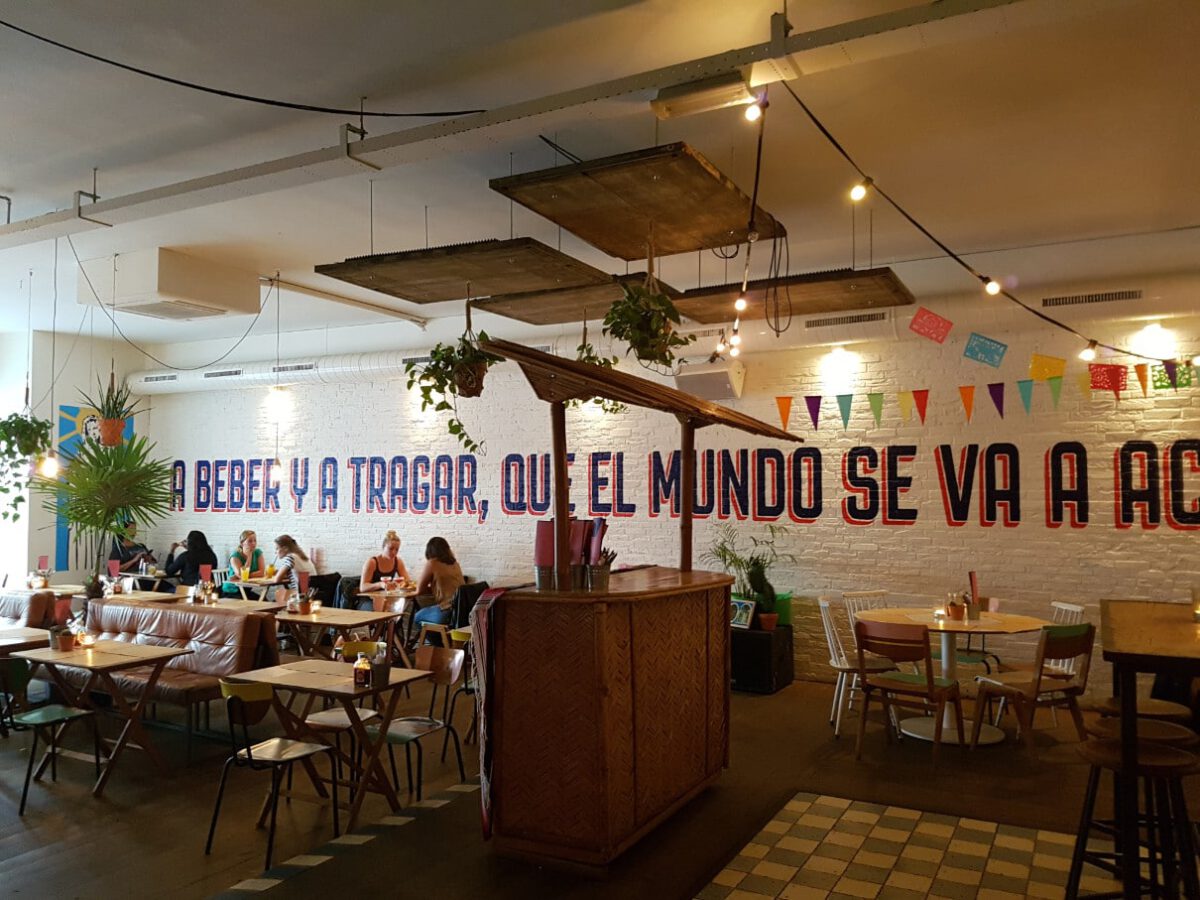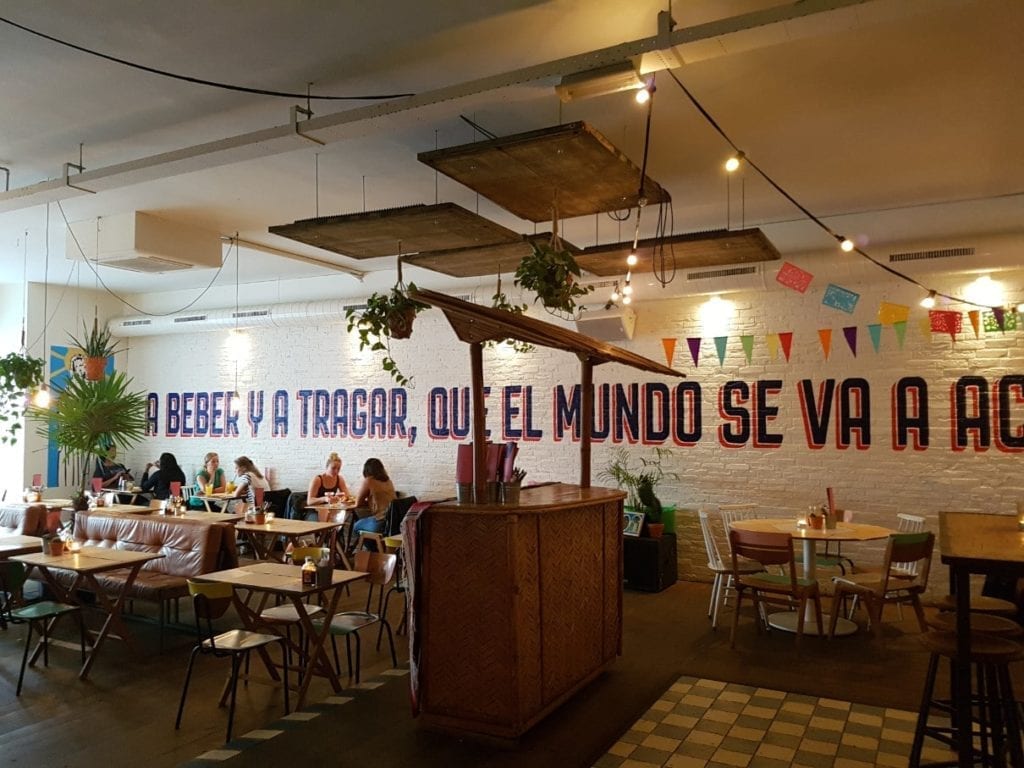 Looking nice at photos is, well, nice. But we're here to eat and drink so let's get to that. We first started with some cocktails, to fit the vibe of the place and the – back then- warm temperatures outside.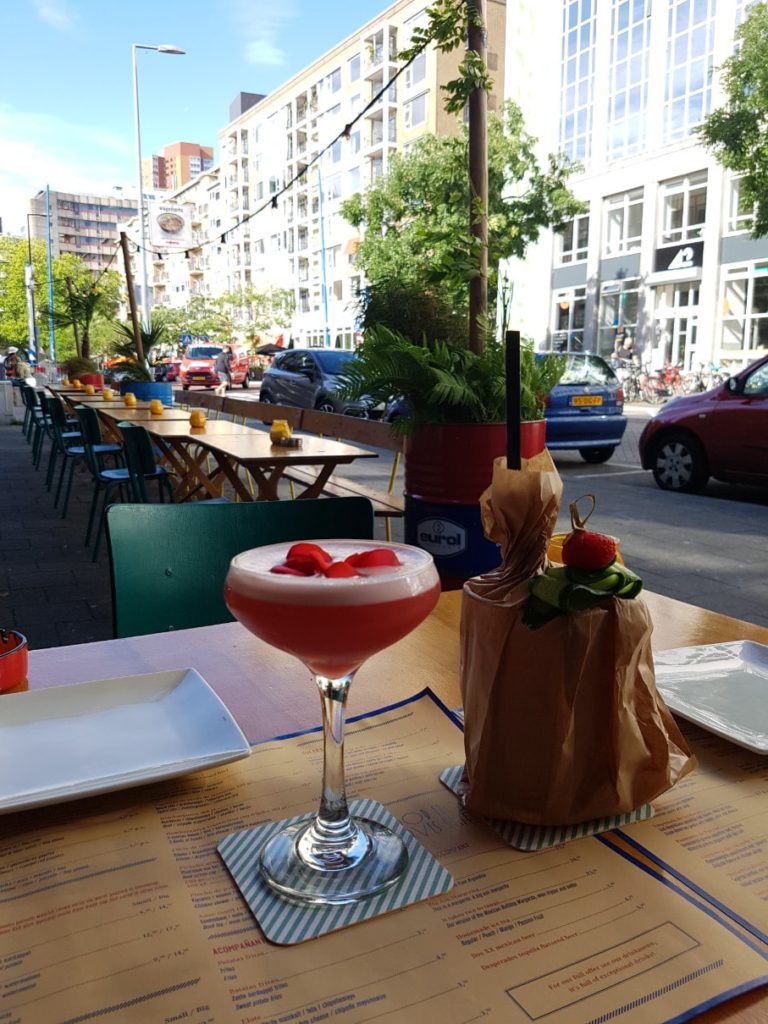 Their cocktails taste just as good as they look, they've also got a good selection of Mexican/Latin beers to accompany the food. Supermercado also has a basement which is opened for partying later in the night, so perfect place for fun and cocktails.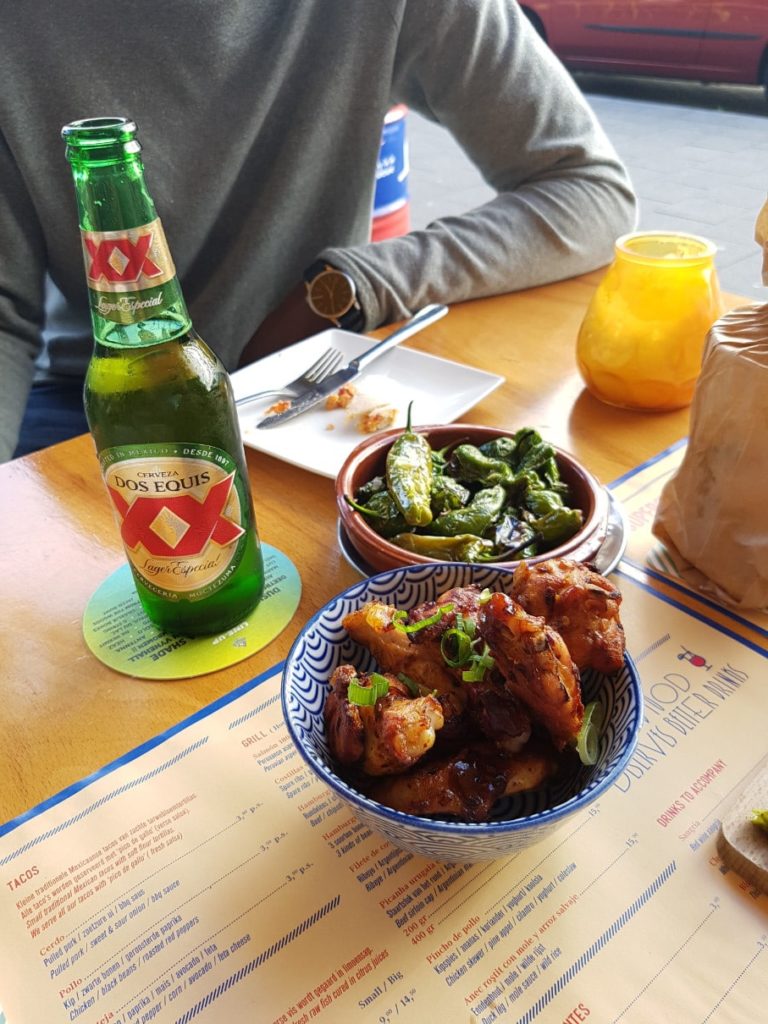 The food! Where to begin, it's a nice and diverse mix of Southern American dishes. We started with the spicy chicken wings and the grilled peppers with salt, especially the peppers were really tasty and I can't remember having had something similar before in the Netherlands.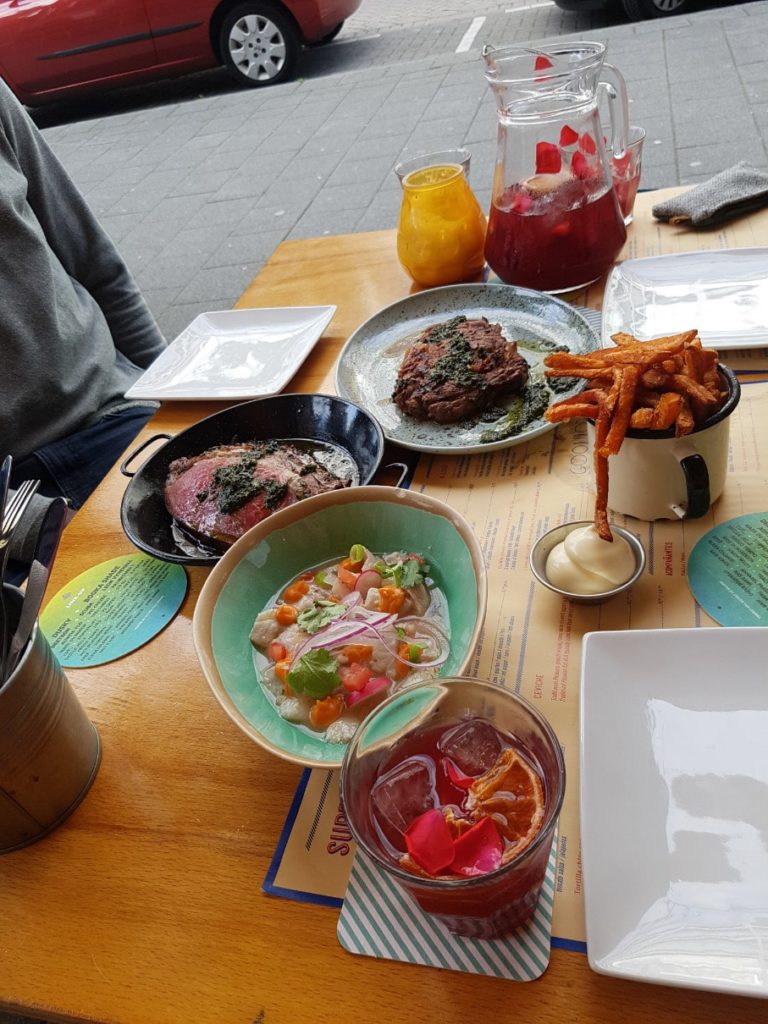 Next up dinner time, being with 3 guys we opted for their meaty dishes and the ceviche. Ceviche is really the pulled pork of 2017, can't go anywhere nowadays without seeing it on the menu – and for a reason, it went down perfectly with those cocktails.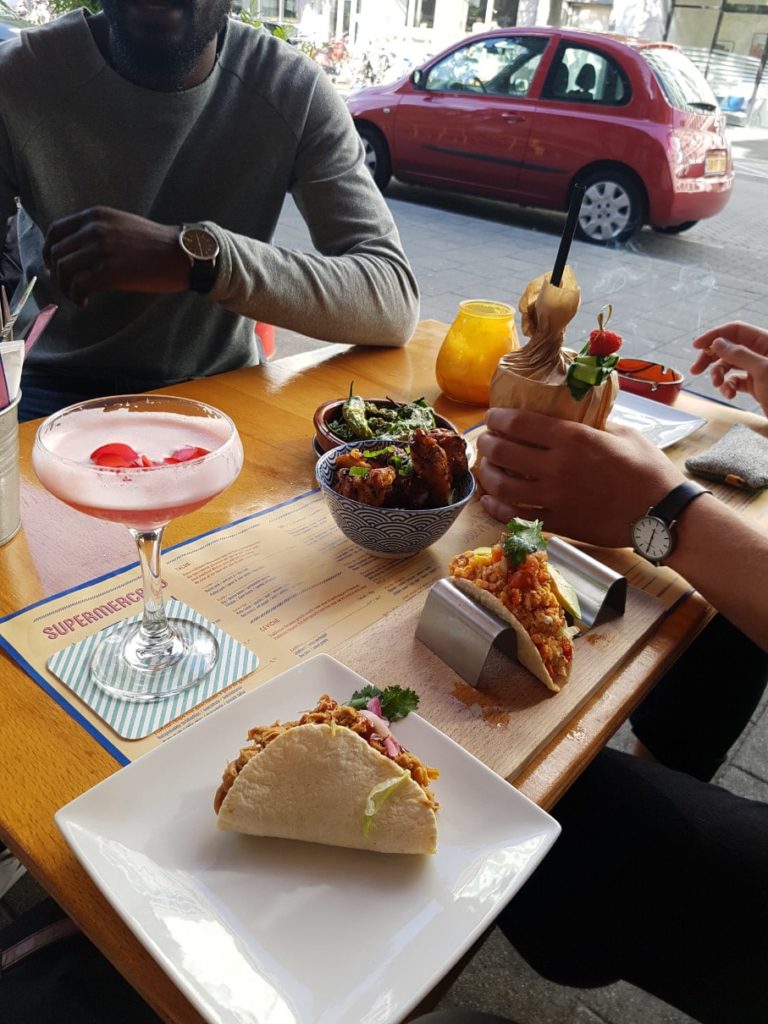 Special mentioning also for their taco's and of course the rib-eye with chimichurri, overall all 3 of us found that one a bit tastier when compared to the picanha.
All in all it's a colorful place with a great selection of food, makes you think of going on a little holiday – perfect spot to start the night!
Address:
Schiedamse Vest 91-93
3012 BG Rotterdam
Website | Instagram | Facebook
Next up! The classic lunch spot Guliano
#2 Guliano
This one has been around for a while and we need to write about it, it's only lunch and it's almost always packed to the roof. So what makes people flock to Guliano?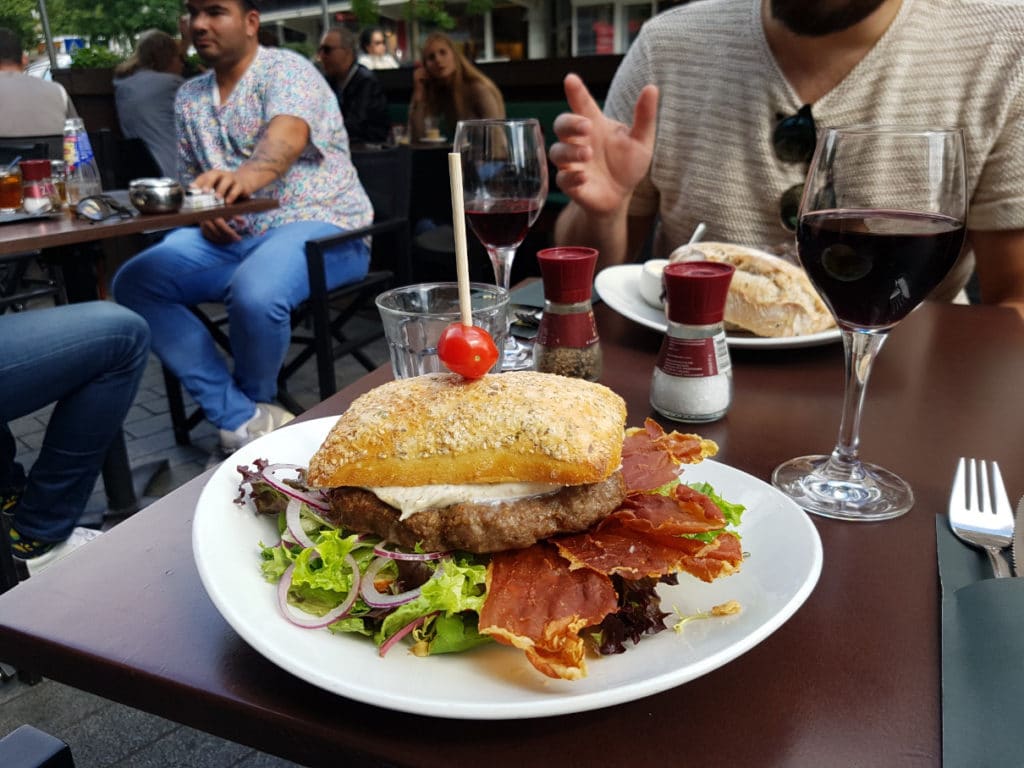 Guliano is best described as an NY-style lunchroom with Italian-American food. Their decor is stylish (there was picture of the Sopranos on the toilet which got to me), they've got wine/nice music/pasta and more than decent starters (try their tartuffi meatballs, you won't regret it)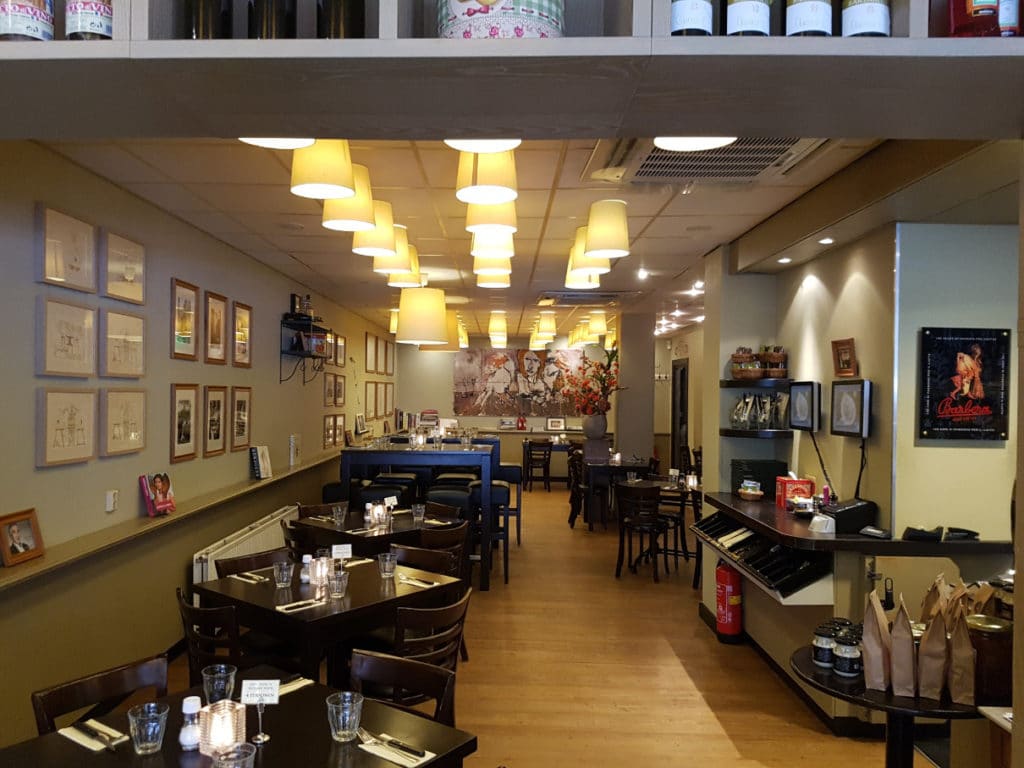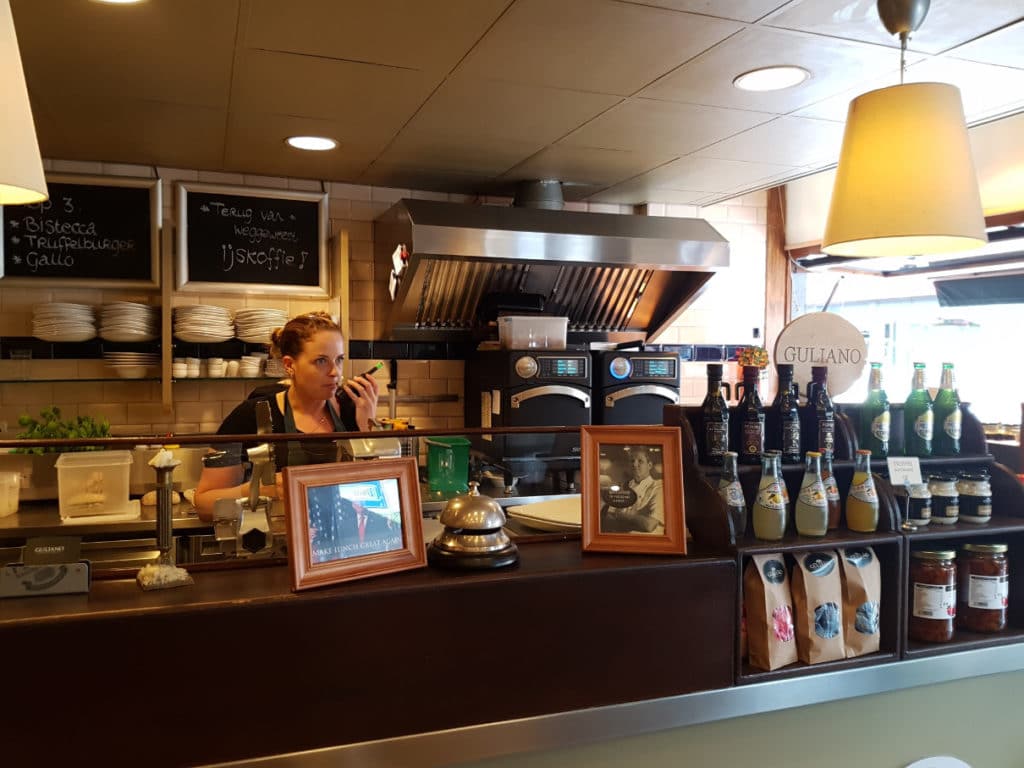 But what makes people come back time and time again are their awesome tasting, very affordable and (quite frankly) huge-sized sandwiches. Three of them, in particular, keep me up and make me hungry at certain nights (and at this moment of writing), for the sake of as many readers of us enjoying the correct sandwiches – I'm just going to show em all.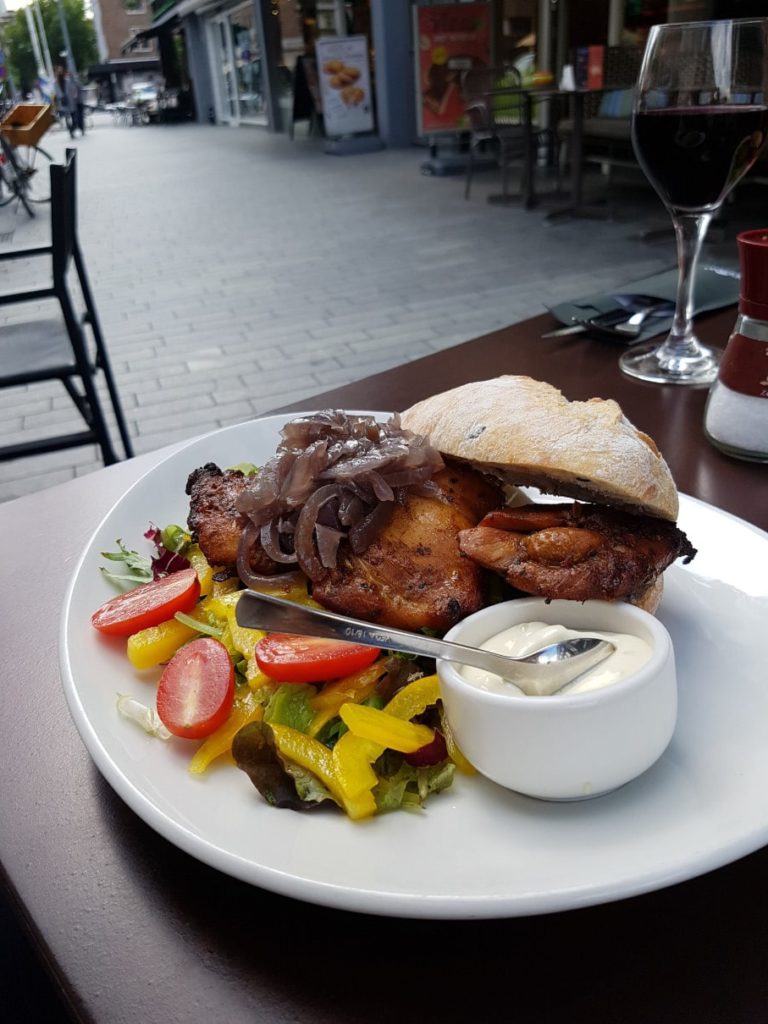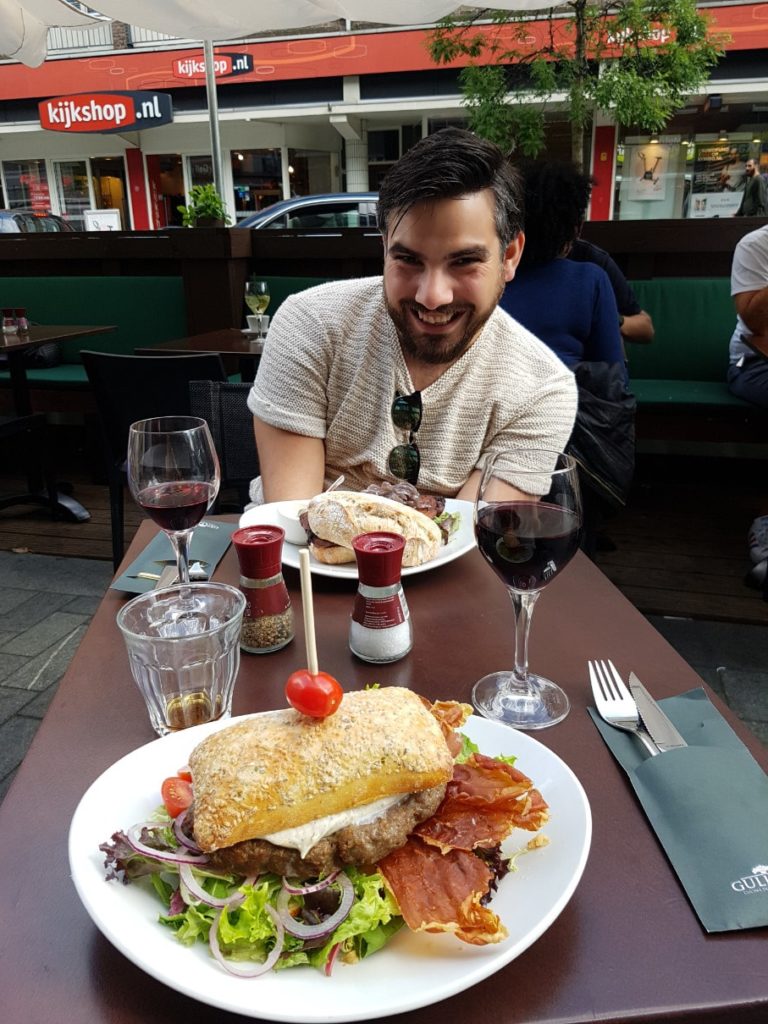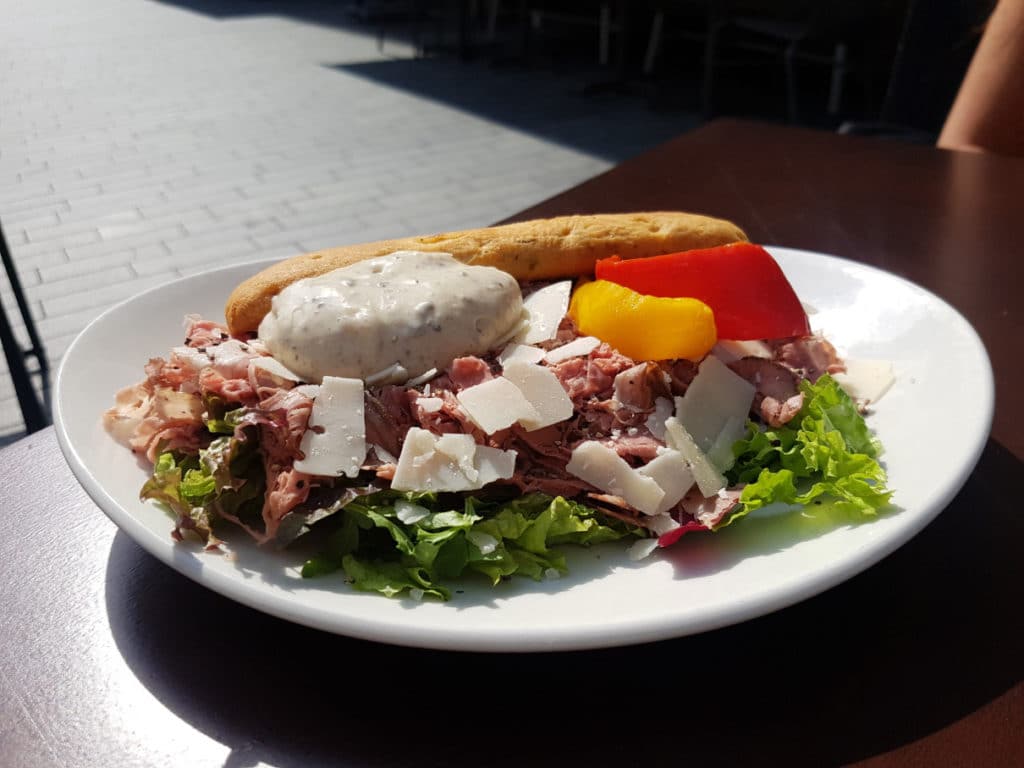 Can't go wrong with these three signature sandwiches, which also makes Guliano the perfect spot for those with a more-than-healthy appetite. Oh, and word to the wise, you can't make a reservation so you might have to wait a few minutes if you come there at prime-time (so worth the waiting).
Address:
Meent 31 A
3011 JC Rotterdam
#3 Kampong Express
Looking for something different than your average Asian food-of-choice? Then Kampong Express is the perfect spot to wind down when you want to treat yourself to something more exotic. Sounds interesting? Just wait till you see the food!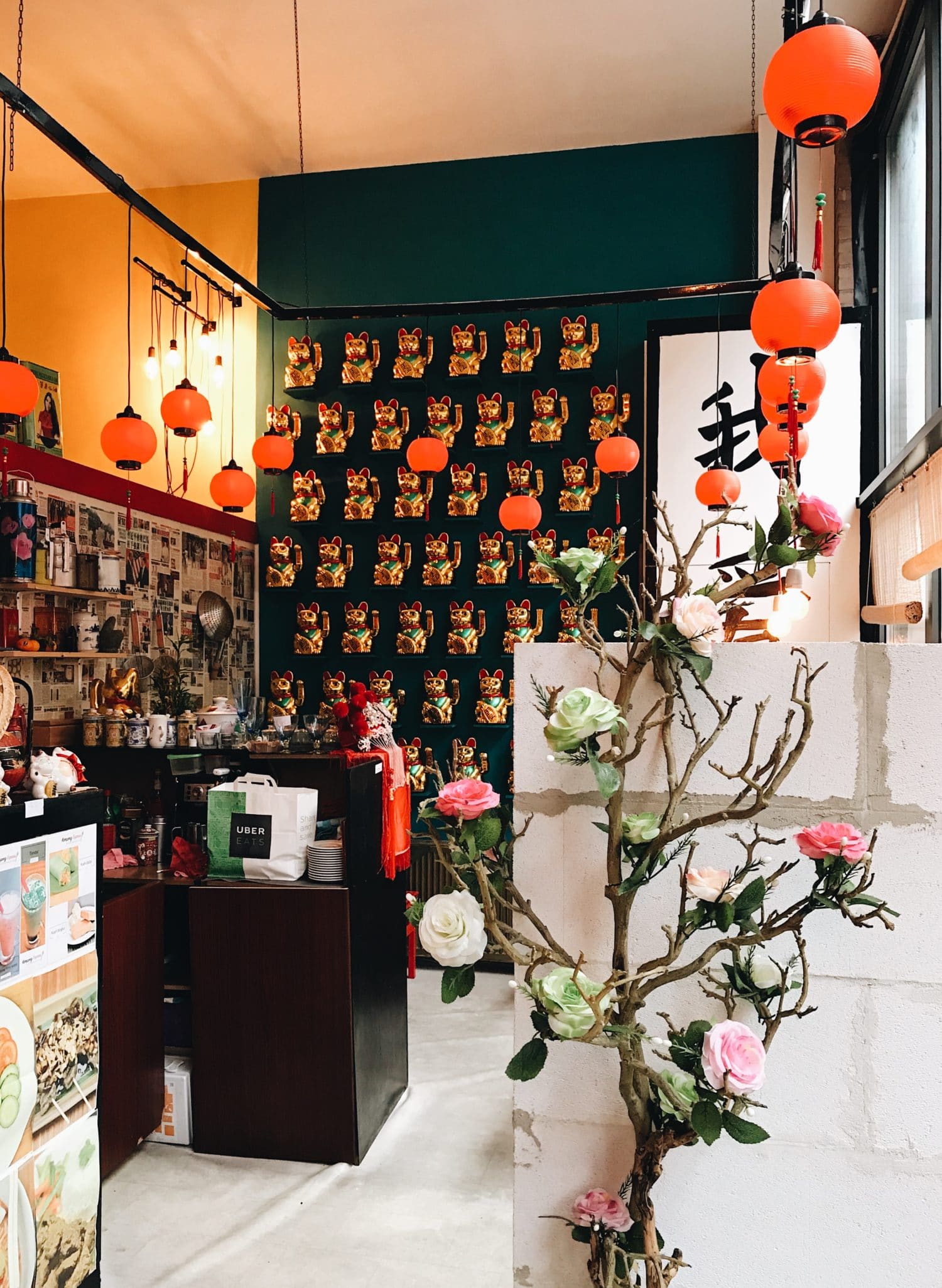 Gloria Wong and her parents are the special forces behind this little chic eatery. After  being lived in different destinations like Abu Dhabi, Gloria let's her cooking skills shine as the last generation to take on the apron. Their inspiration? The Chinese who came to Malaysia and settled there few generations back. With a little time and some mix-and-matching with the local tastes born the spicy, rich and cosy Chinese-Malaysian kitchen!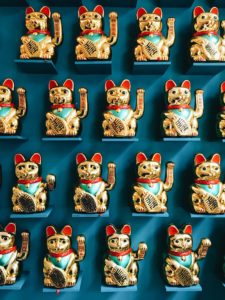 Walking inside, it's hard not to be impressed by the colourful and authentic atmosphere that immediately sets the mood for some good time while enjoying your food. From the colourful wall with the fortune cats to the Chinese lanterns on the ceiling, every corner of the setting is worth the time spent. And if you feel like it, you can even try on some of the traditional clothing pieces for a fun snap!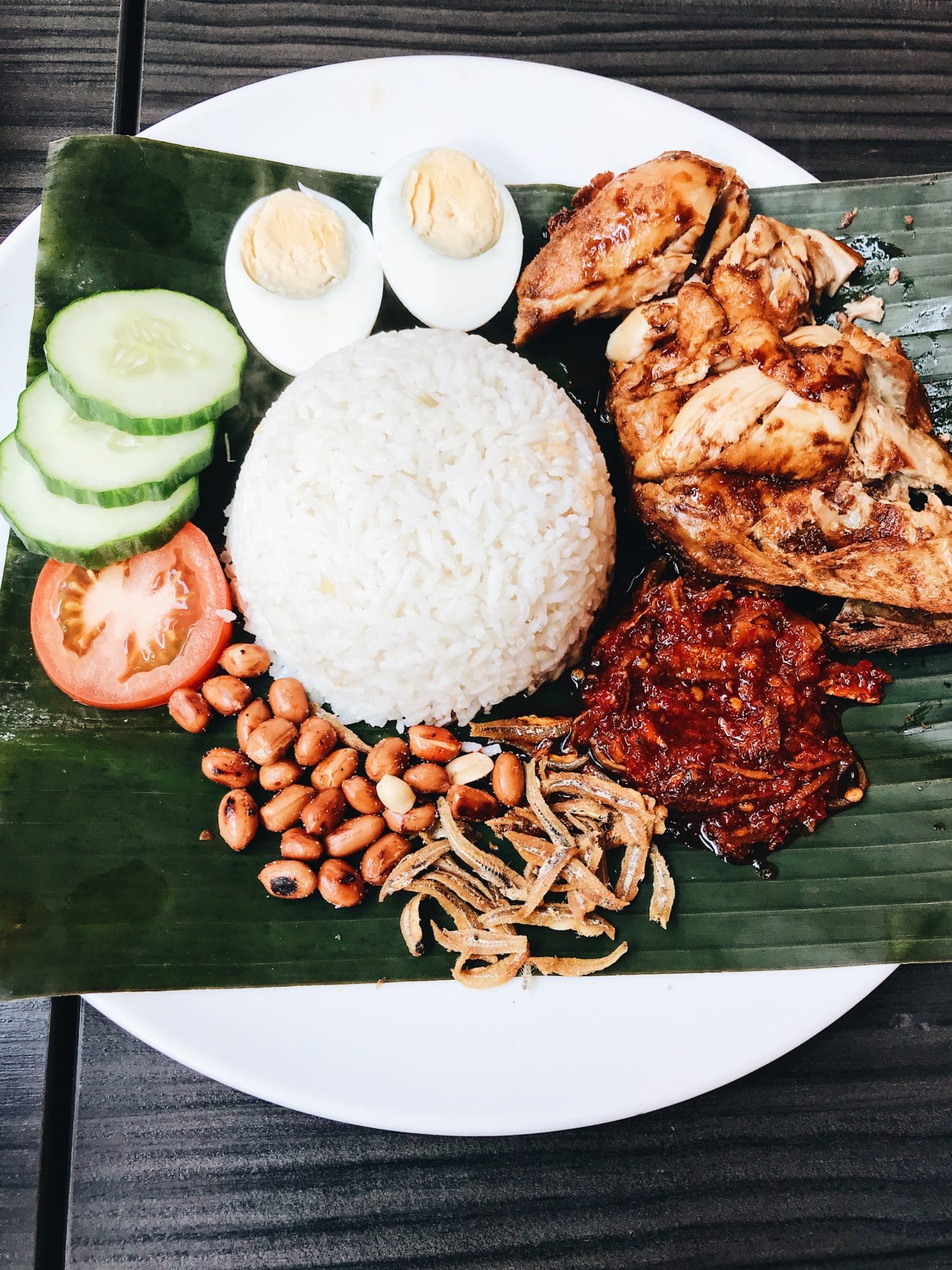 Their menu consists of all the staples you need to be acquainted with the Malaysian cuisine. You can take your pick from the signature dishes like Nasi Lemak, which is the national dish of Malaysia and consists of rice cooked in coconut milk, served with fried marinated chicken, boiled egg, anchovies and roasted peanuts. If you feel more like a cozy bowl of soup then we recommend that you'd go for Laksa. This spicy coconut soup is served with fish cake, fish-balls and shredded chicken and shrimp with noodles. Whichever dish you choose, it is filling and tasty!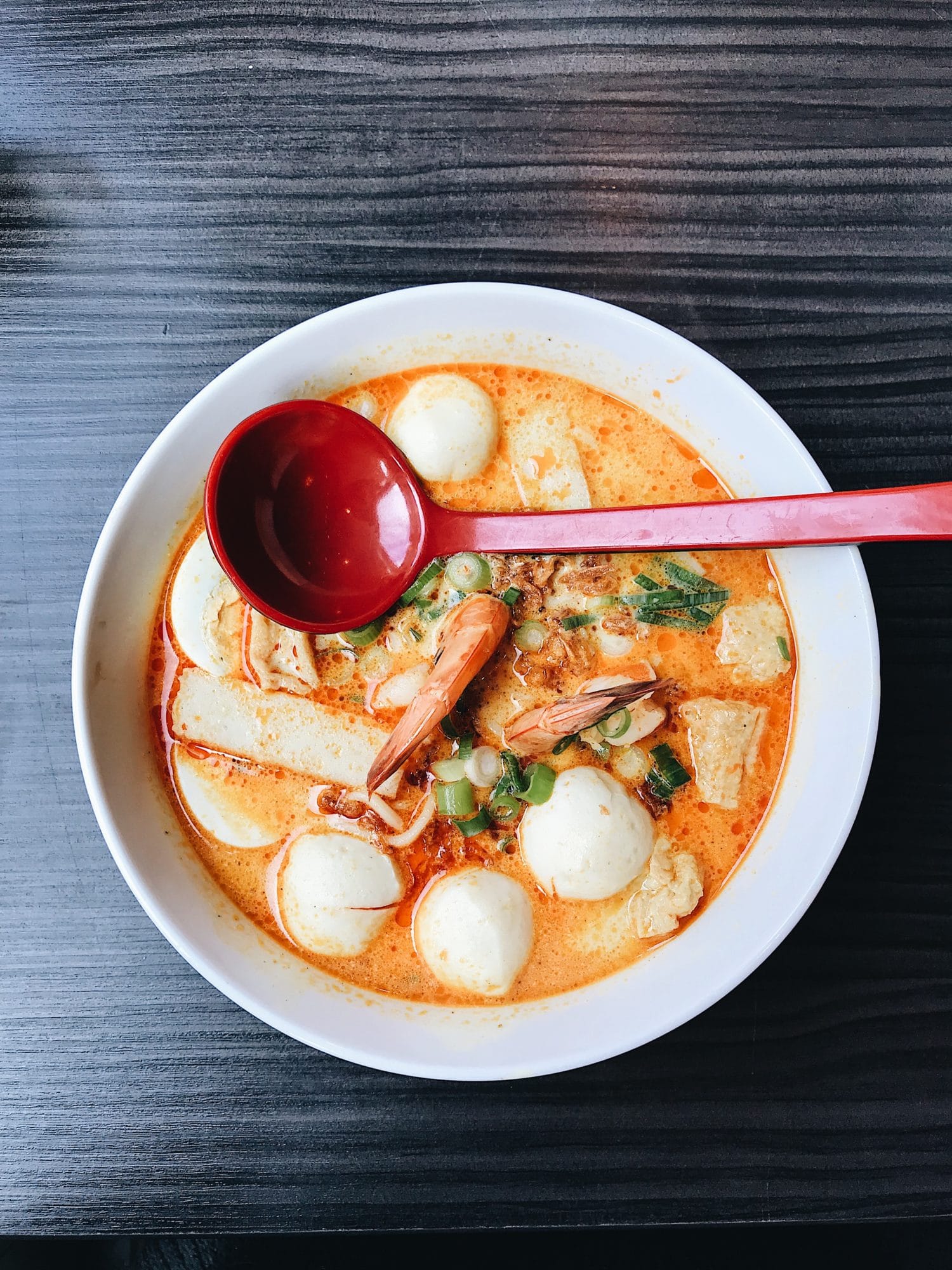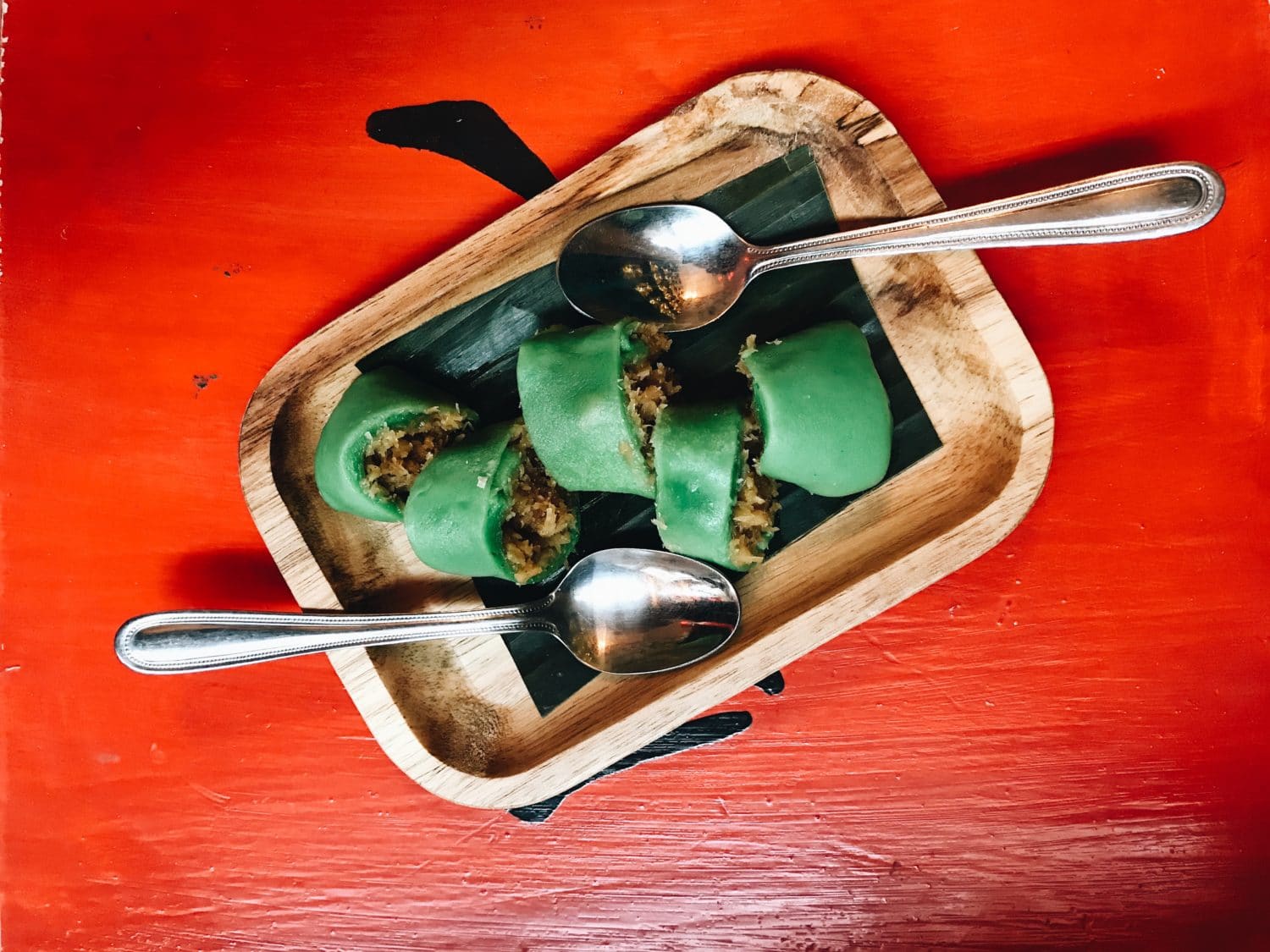 For those who finds picking a real challenge, you can go for one of the Kampong Express set meals to combine different dishes as well! An offer hard to say no to, indeed.
The prices of Kampong Express are highly affordable with the special meals varying between 12 to 15 euro's on average. So great for keeping not only your bellies but also your wallets full!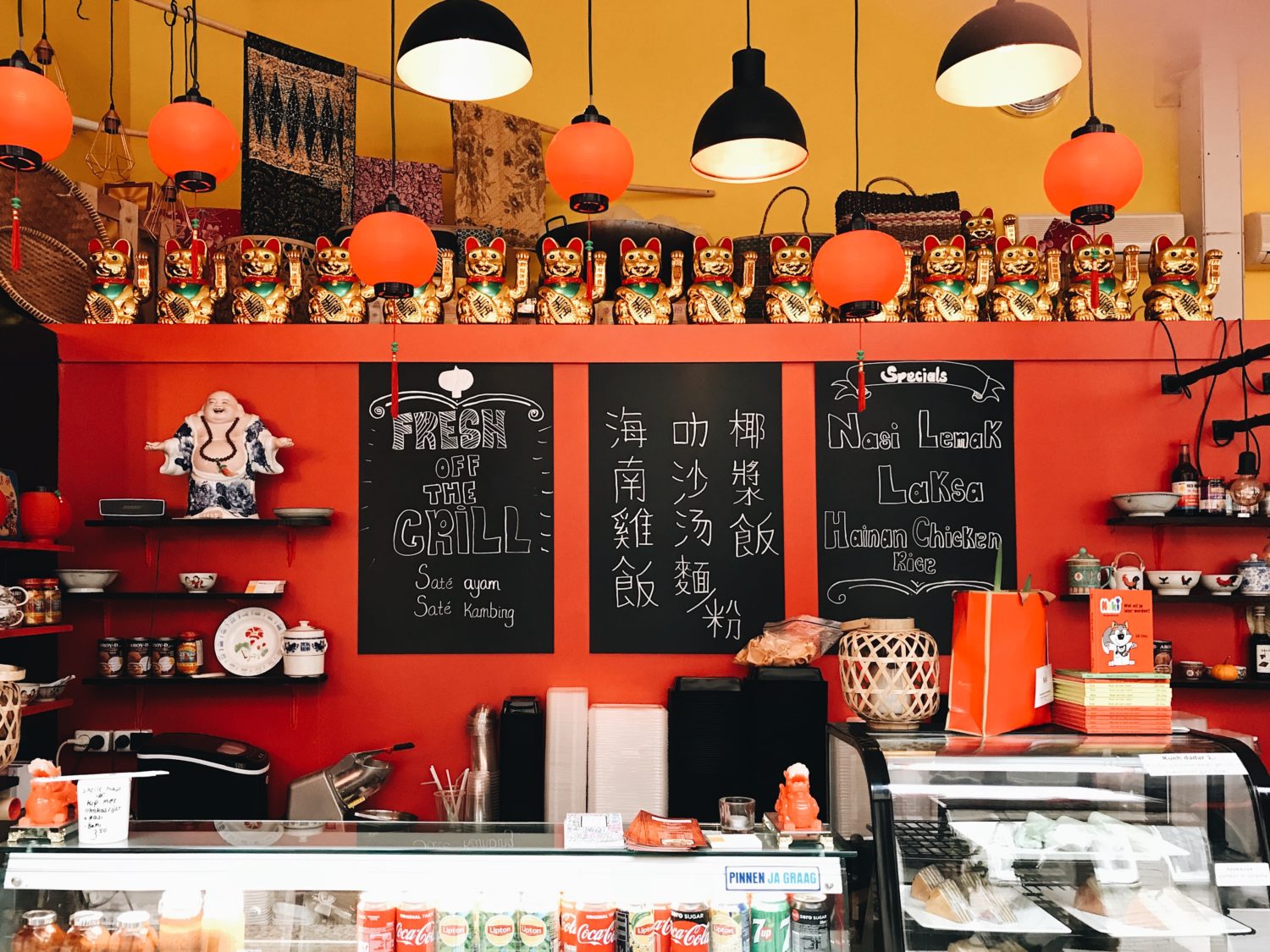 Kampong Express is open from 12:00 till 21:00 from Wednesdays to Saturdays and until 20:00 on Sundays. They are closed on Mondays and Tuesdays.
You can also choose to stay in and treat yourself in the comfort of your home by ordering via Deliveroo.nl.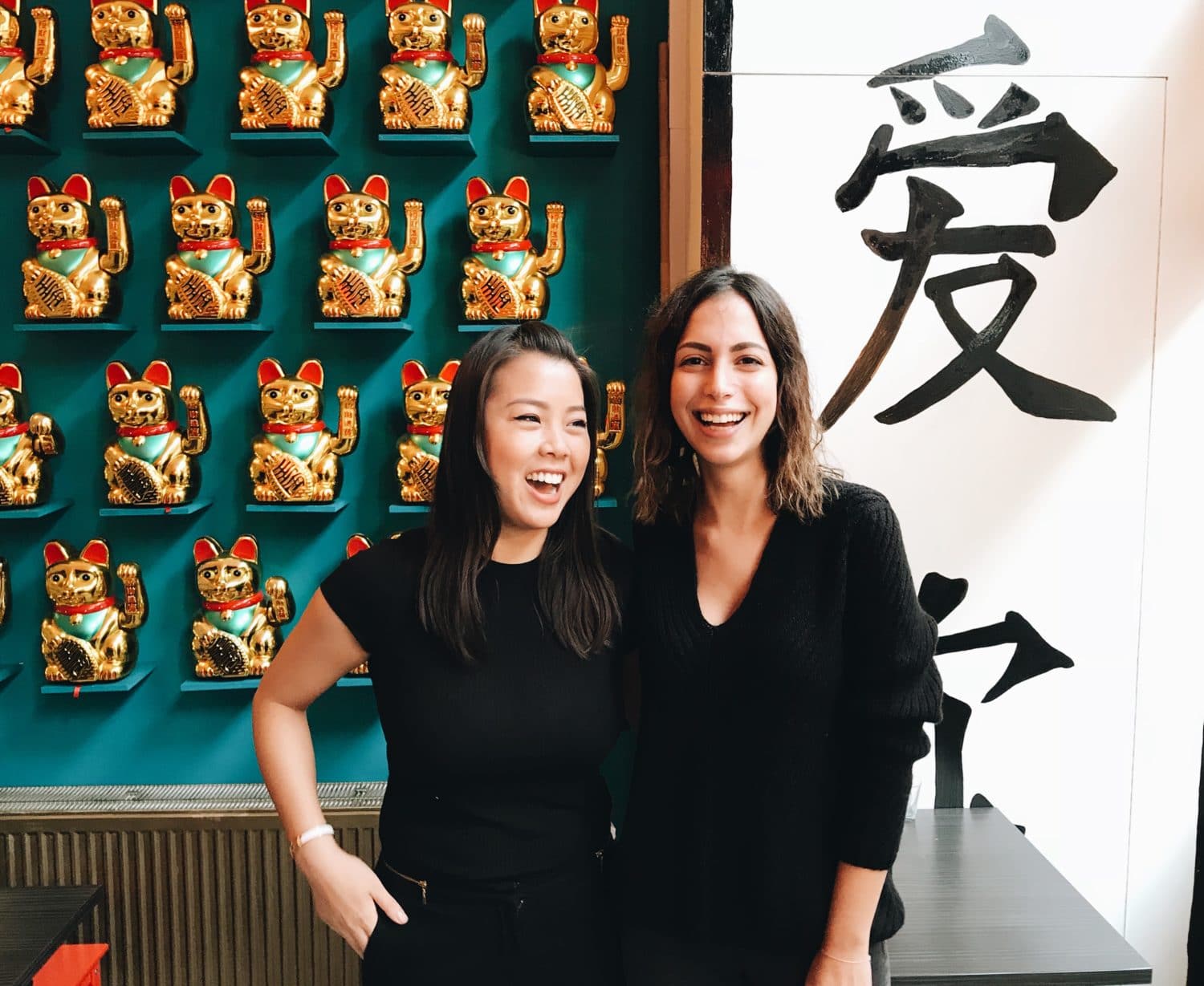 Address:
Gouvernestraat 2B
3014 PN Rotterdam
Website |  Instagram  | Facebook
#4 Amehoela
Amehoela sounds like a weird name for a bar, but it's more understandable when you know it's a Rotterdam-ish saying for 'Fughetaboutit' or literally 'On my ass' (hoela – ass). Okay, now that we've got that out of the way, what's happening at Amehoela?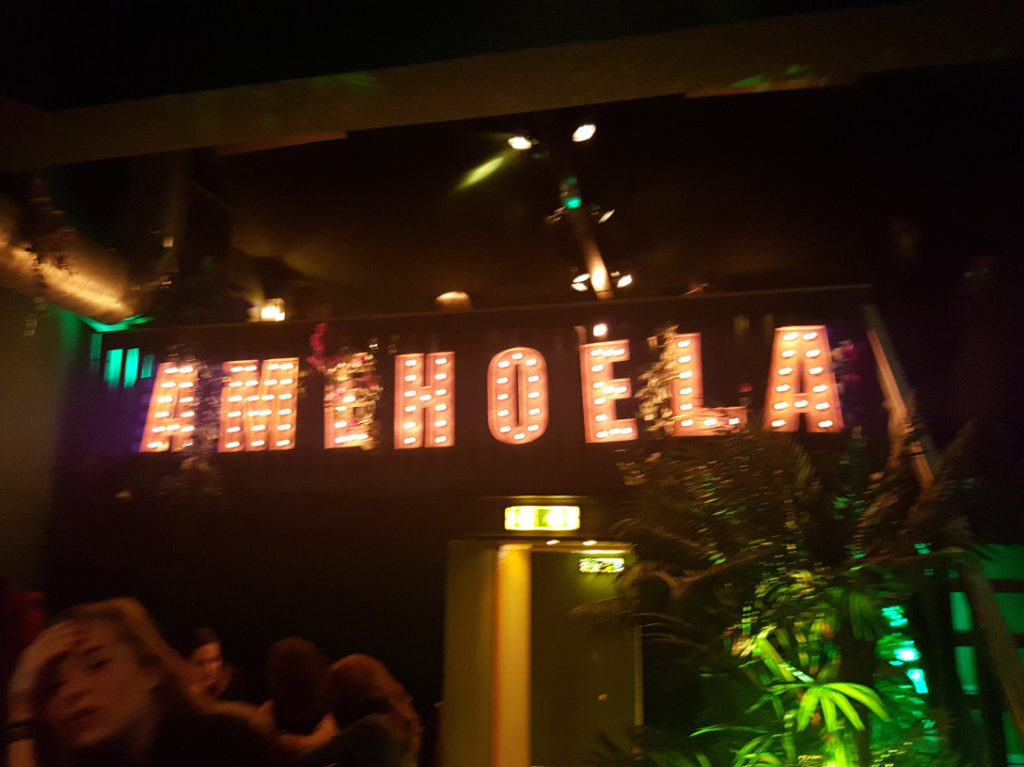 Amehoela is a funky bar/restaurant/lounge/spot filled to the brim with palmtrees, tropical scenery, latin-like food, fun people and cocktails. Plenty of cocktails. It's at the Mauritsweg where until a few years ago the renowned bootleg café was located, and just like that one – Amehoela is here to party and have fun.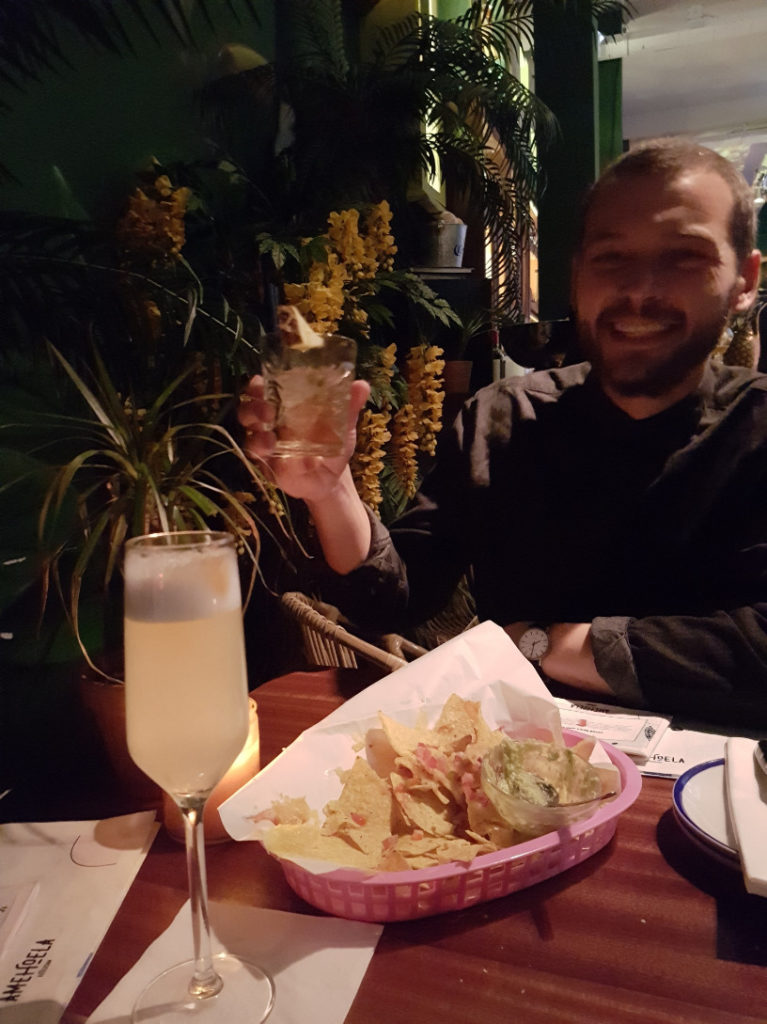 Of course when the scene is tropical and funky you need to order up some cocktails to get you on your way. All night long the place is buzzing with shaking and mixing bartenders preparing original and tasty cocktails for you. For Dutch standards they're pretty affordable and Amehoela is actually mixing something different than the thousands of G&T making places.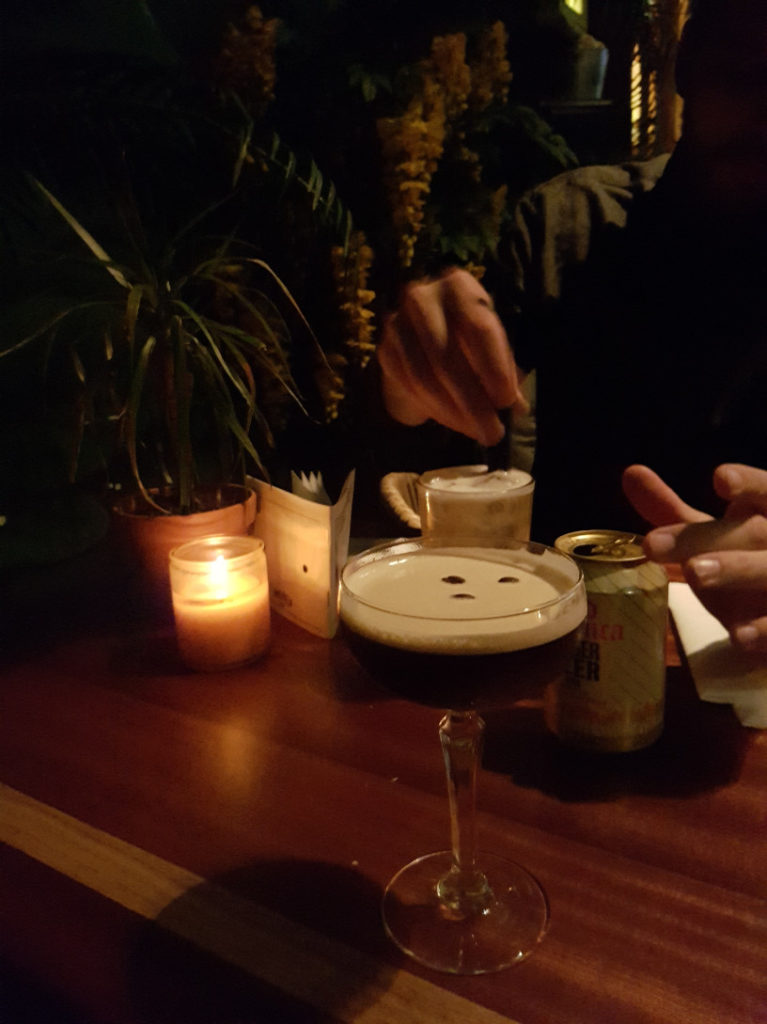 There's also food to be had at Amehoela, and not bad food at all actually. There's a proper tropical vibe going on in the menu which totally made me feel going on a holiday for a night. There are known favorites such as a taco trio, ceviche (really good here) and especially worth trying are the heart-shaped fish cookies.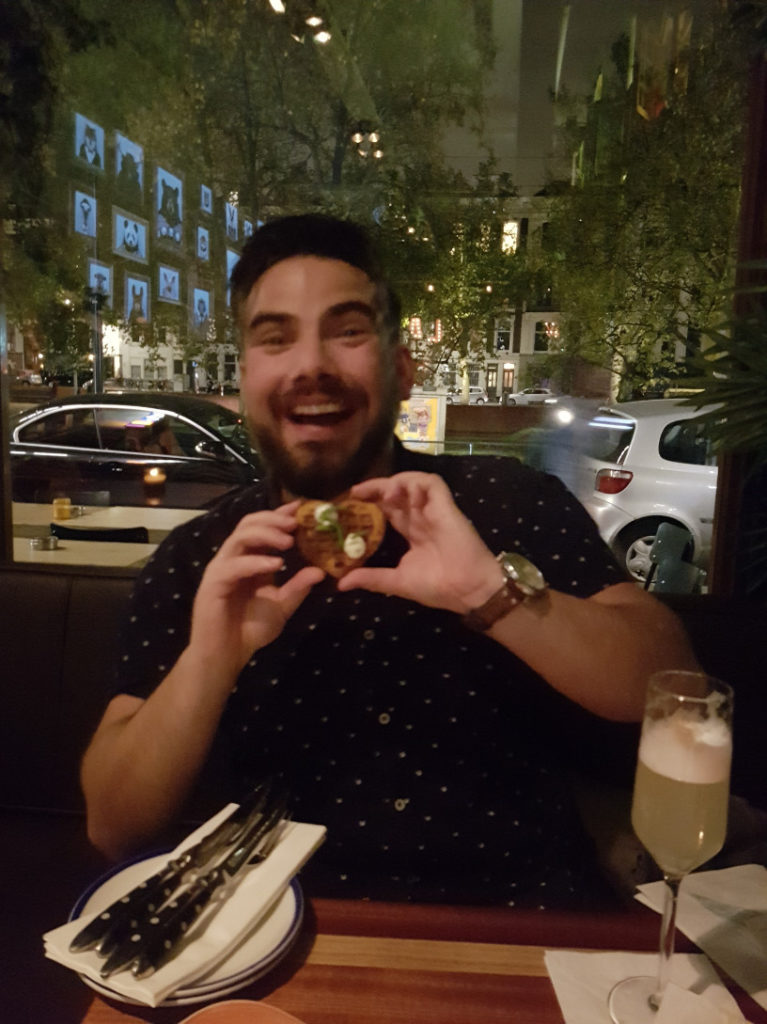 Another interesting item on the menu was the spicy chickenwings 'Chuck Norris style' which are so spicy that you get gloves to devour them. The globes were necessary, it has Carolina Reaper sauce all over it, and they were indeed very spicey but nothing this brave (and glutenous) DutchReviewer couldn't handle.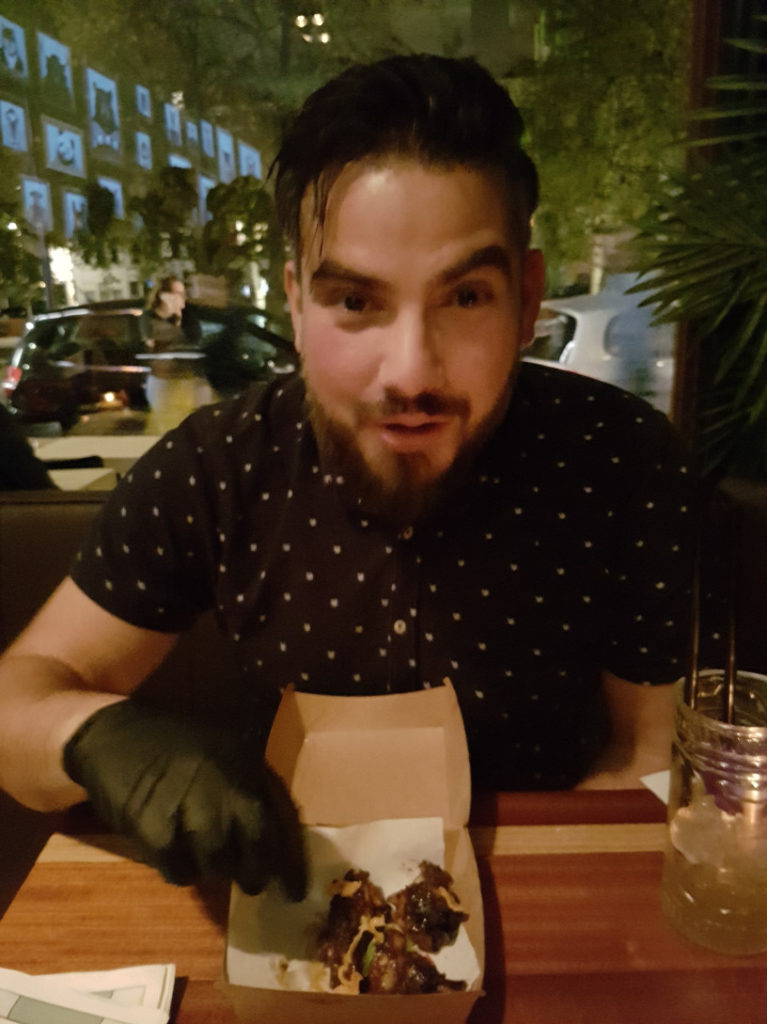 After 1o o'clock something the staff* gets the tables out of the way and the volume gets turned up at Amehoela, we had a nice long night!
*Oh, and thanks for serving us Marie Jeanne – you were the best!
Address:
MAURITSWEG 33
ROTTERDAM
Website |  Instagram  | Facebook
#5 La Buvette
La Buvette is smack dead in the center of Rotterdam and I think this is the first ever we've reviewed something on the Coolsingel. Kind of strange since it's the main street of Rotterdam, but not strange that we're reviewing La Buvette since this place has a lot going for it (We went here for lunch, but it's now also open for dinner!)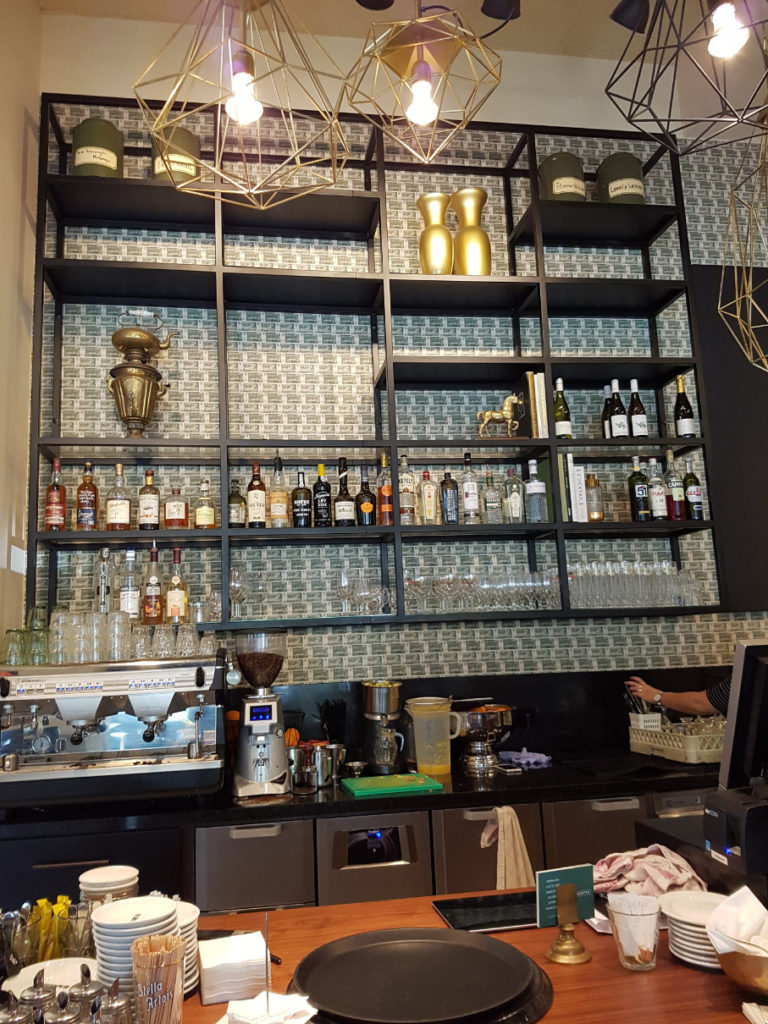 When you enter La Buvette you know you're in for a fancy time. The decor is tastefully done and I can't recall the last time I saw marble and gold combined in such a fine manner. The staff is also wonderfully polite and it feels like you're in a very posh place, not coincidentally because there are plenty of business lunches going on.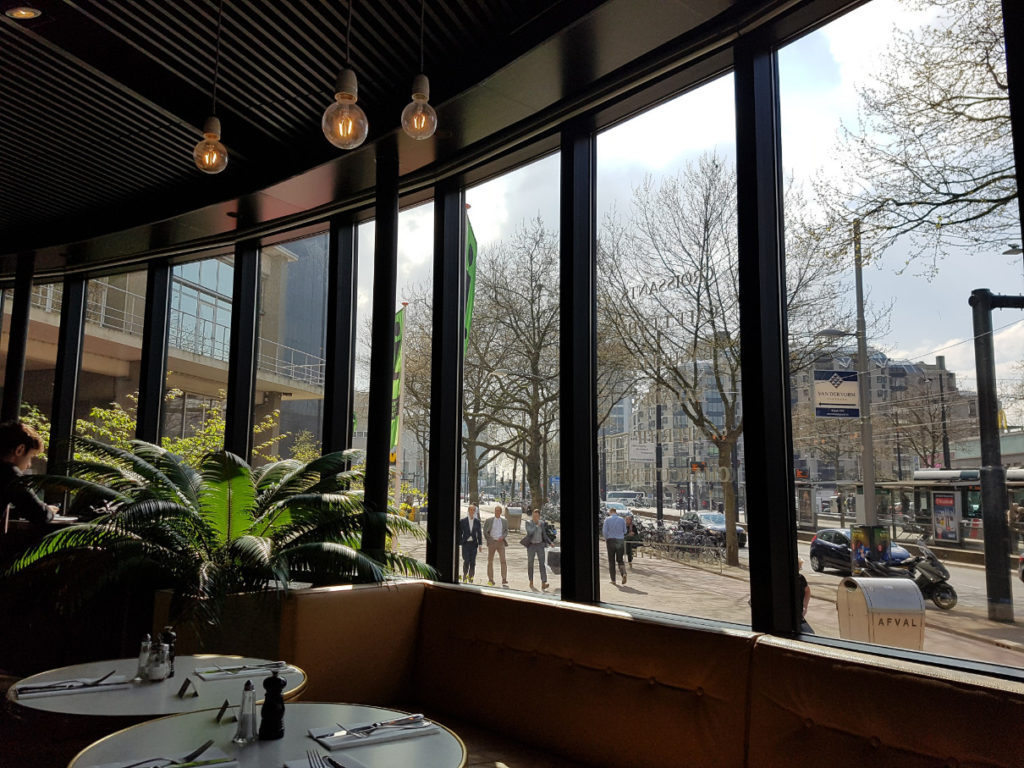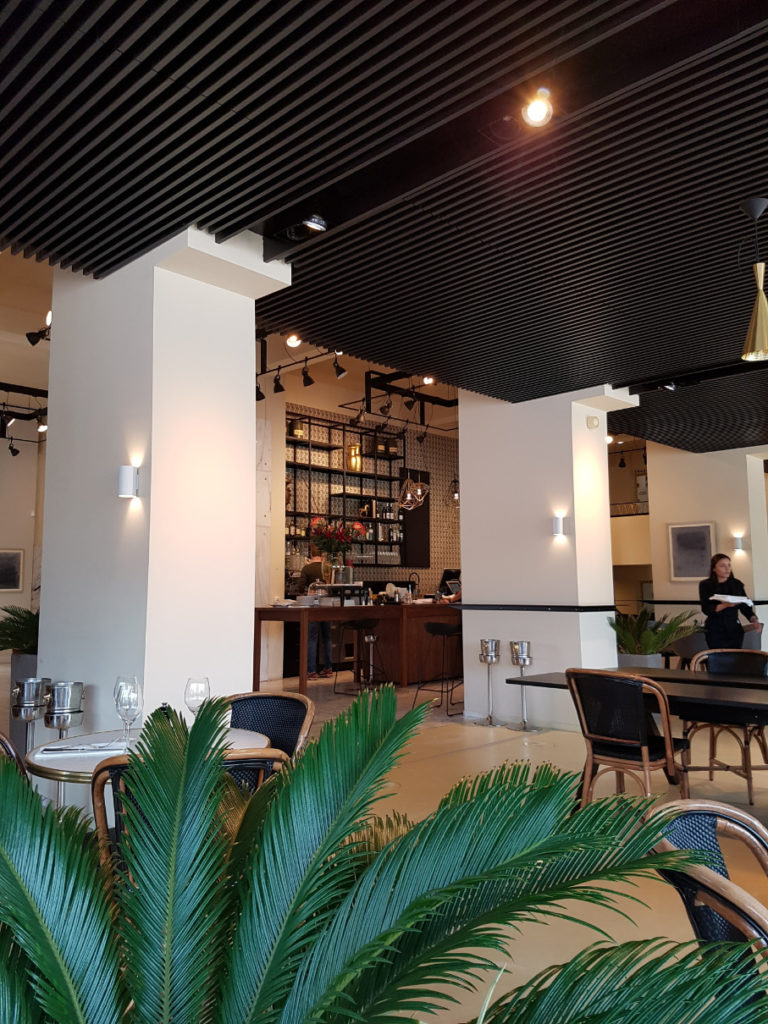 Despite it looks, La Buvette is actually really affordable. Absolute stunner and showstopper is their steak tartare, which is both delicious and goodlooking.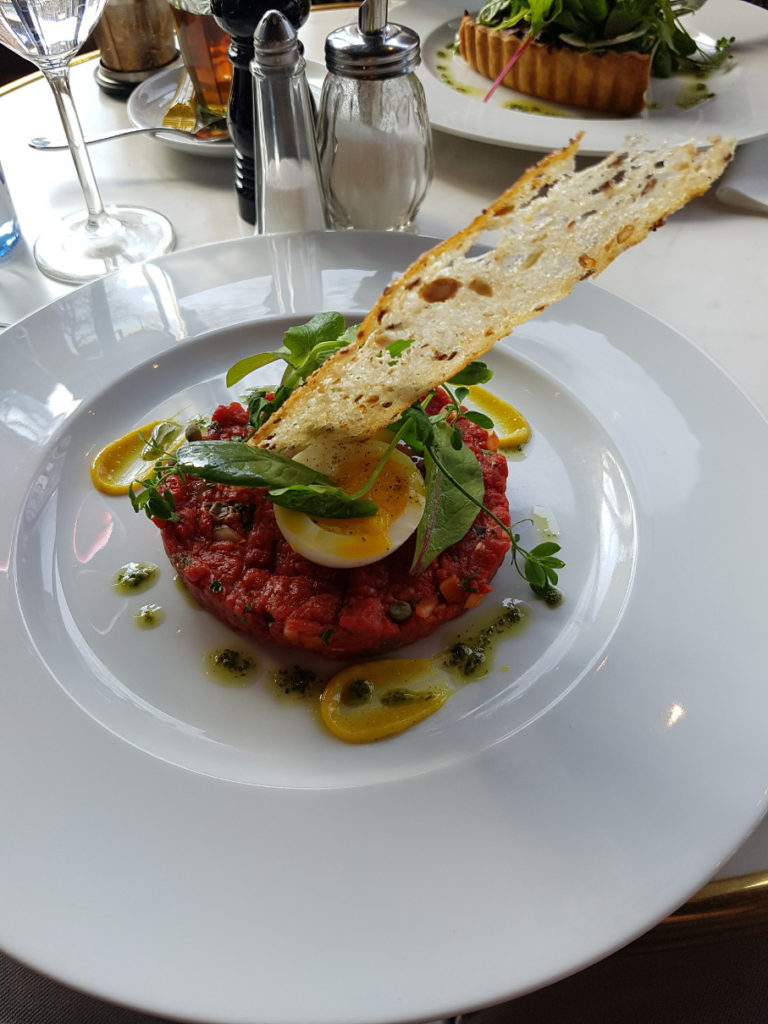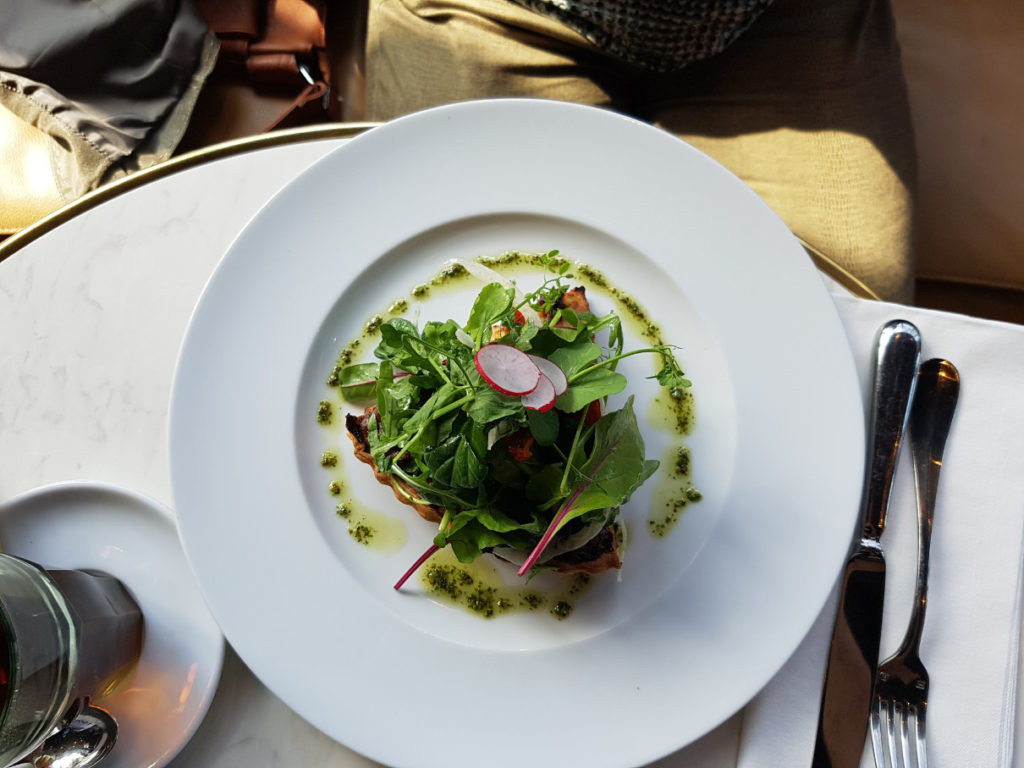 Because the vibe was a bit Parisian as well, we couldn't help ourselves and ordered the Eclair, obviously that sweet French classic never dissapoints.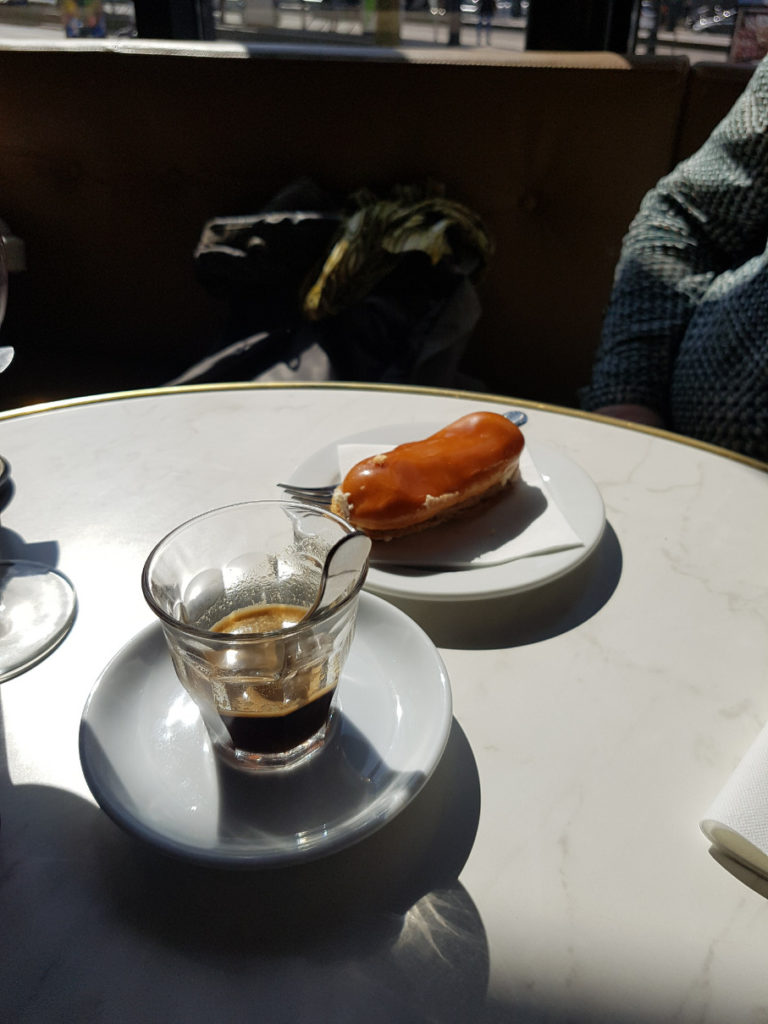 All in all La Buvette is a great addition to the Coolsingel, sitting inside there with their high windows really makes you feel like you're in a great metropolitan city.
Address:
COOLSINGEL 104
3011AGROTTERDAM
Website |  Instagram  | Facebook