The Netherlands isn't all cheese and wine, it's also home to some great places for the adrenaline junkies among us.
Are you one of them? Nice! Here are some things you can do in the Netherlands to keep your heart rate at the BPM of most drum n bass anthems (170 BPM).
1. Abseil the Euromast tower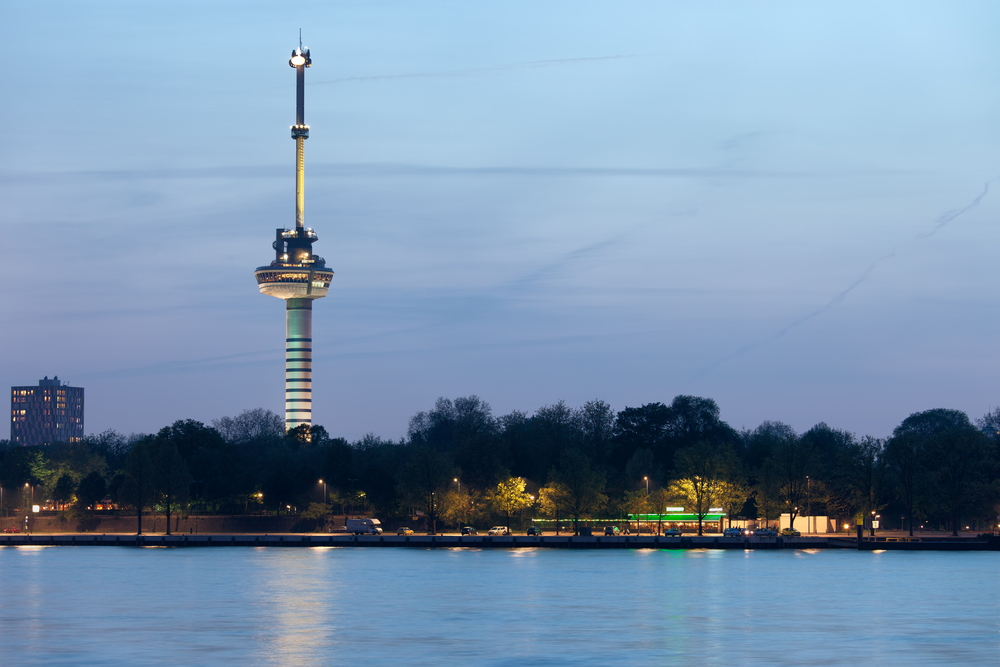 This one will cost you €62.50 per person because it's a daring endeavour. If you don't know what abseiling is (think mission impossible), you can find out in Rotterdam at the Euromast tower.
It's basically walking down an absolutely enormous tower (backwards) until you reach the bottom. You control a single rope that holds your entire body weight, and you navigate steadily towards the ground.
If you're afraid of heights (who are we kidding, you're not afraid of anything!) go ahead and make a reservation.
Note: It's only possible to abseil down the Euromast between the months of May and September. It's possible to make a reservation from March onwards.
2. Head to a theme park in the Netherlands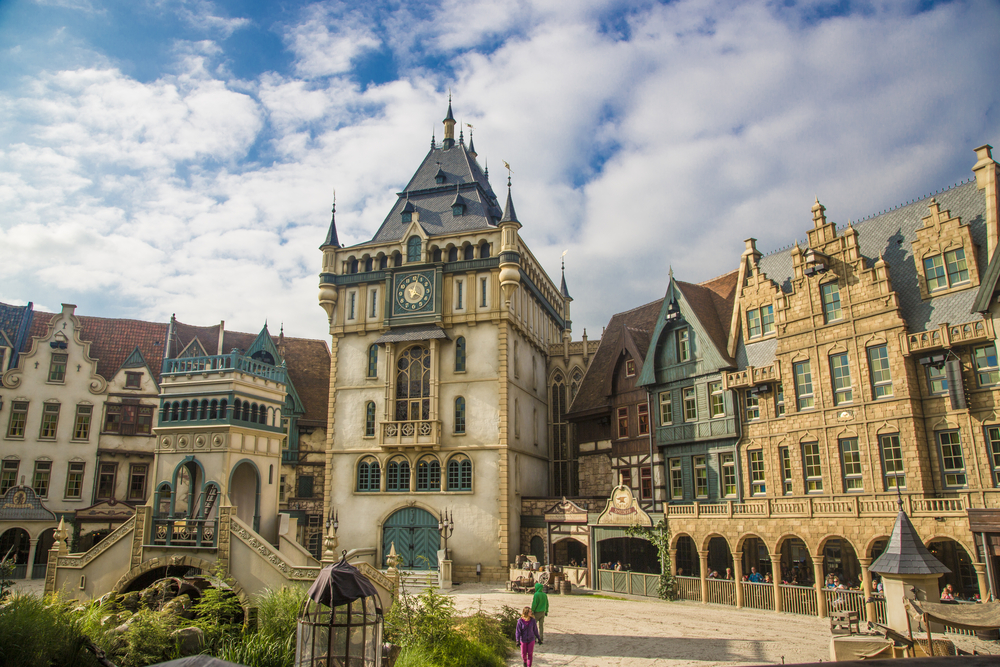 Just to keep the eight-year-old inside you alive, The Netherlands has a bunch of theme parks. You can stuff your face full of cotton candy, eat too many bitterballen, drink an overpriced beer and ride so many rides you throw up on someone else's child.
READ MORE | The guide to 10 thrilling theme parks in the Netherlands
One great example is the Efteling, which is adored all over Europe. It's open seven days a week, all year round. Theme parks are mostly for kids (but hey, rollercoasters are for everyone).
You can find tickets for groups, and children younger than three get in free! Although I would urge you never to put an infant on a rollercoaster.
3. Jump out of a plane and sky-dive over the Netherlands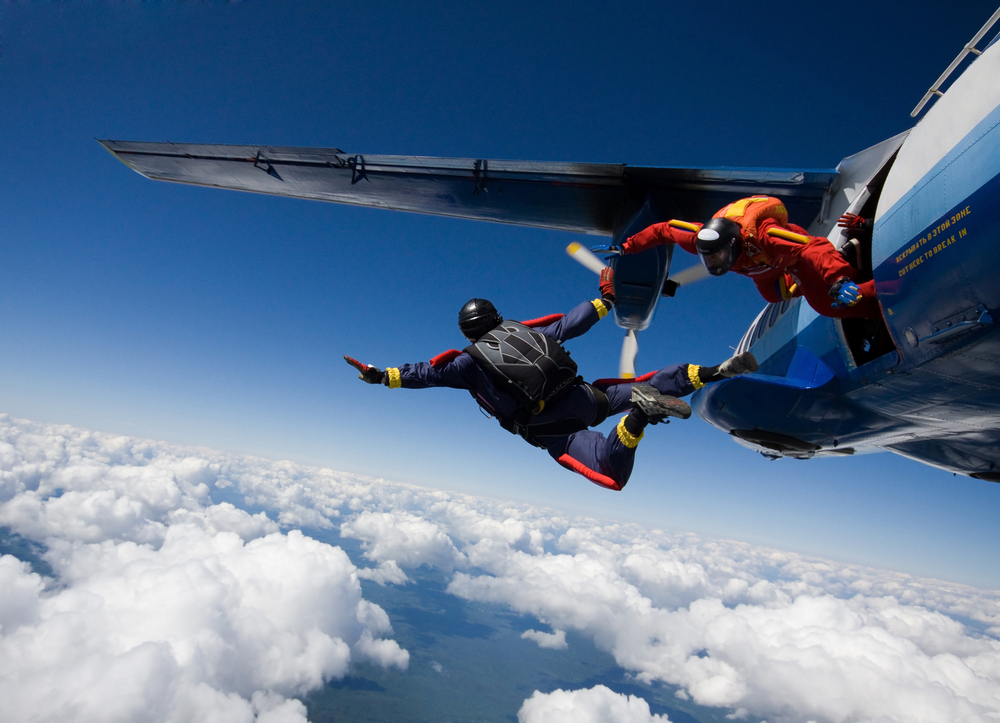 For sky-diving in the Netherlands, you have a bunch of options. There's a jump site on Texel Island and there's another near Rotterdam. You'll be falling at 200km/h, if you've had a previous heart condition just don't risk it — but if you're looking to push your body to the limit and make your heart pound like you've just played a game of the latest online slots, check it out.
Whichever jump site, whichever package you choose, you'll be throttling at intense speeds, and when you land safely on the ground, you'll be craving round two.
Prices can be as high as €344.00 for two people and a video recording of the experience. Places must be booked in advance, so if you're treating your thrill-seeking partner to a sky-dive in the Netherlands, book in advance of their special day!
The Rotterdam experience is run by a group called "The Flying Dutchman" club. Book a sky-dive with them and remember to arrive 45 minutes before your scheduled jump.
4. Hop on the rollercoasters at Walibi – Biddinghuizen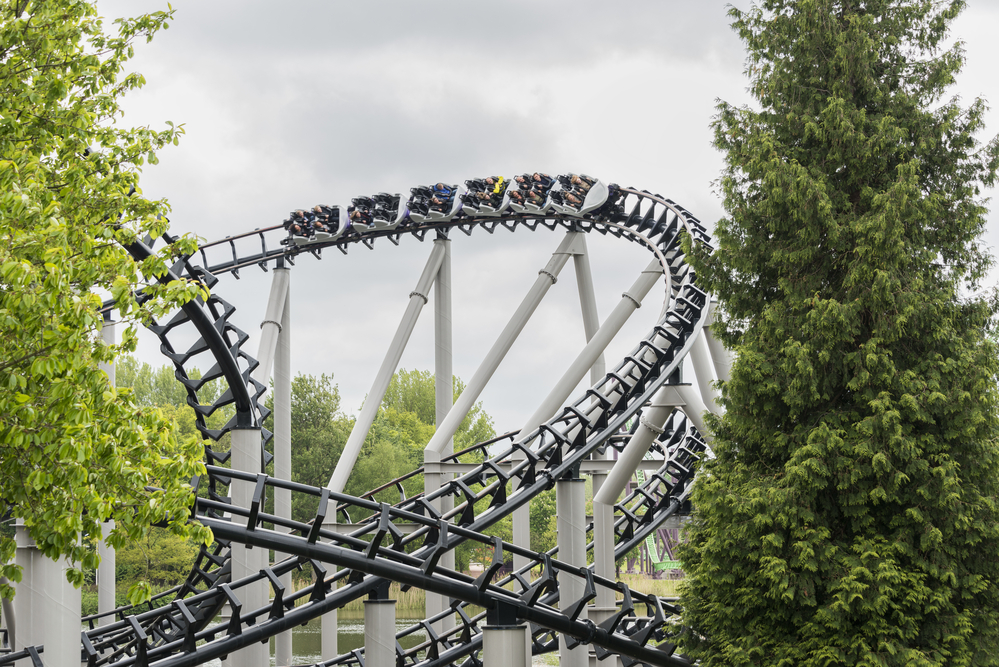 You're not a kid anymore if you don't like rollercoasters. We get it, you have an iffy stomach and you don't want to test your limits. For those of us that do want to test our limits and have loved the rise and fall of rollercoasters since our very first ride… This one is not to be missed.
Walibi used to be a six-flags then it was converted into something way better. Walibi, the rollercoaster goes from 0 to 90km in just three seconds, three seconds! Tickets are pretty cheap, it's a great place to go with a group, and after a whole day, it will leave you with goosebumps and great memories.
5. Lock yourself in some escape rooms in the Netherlands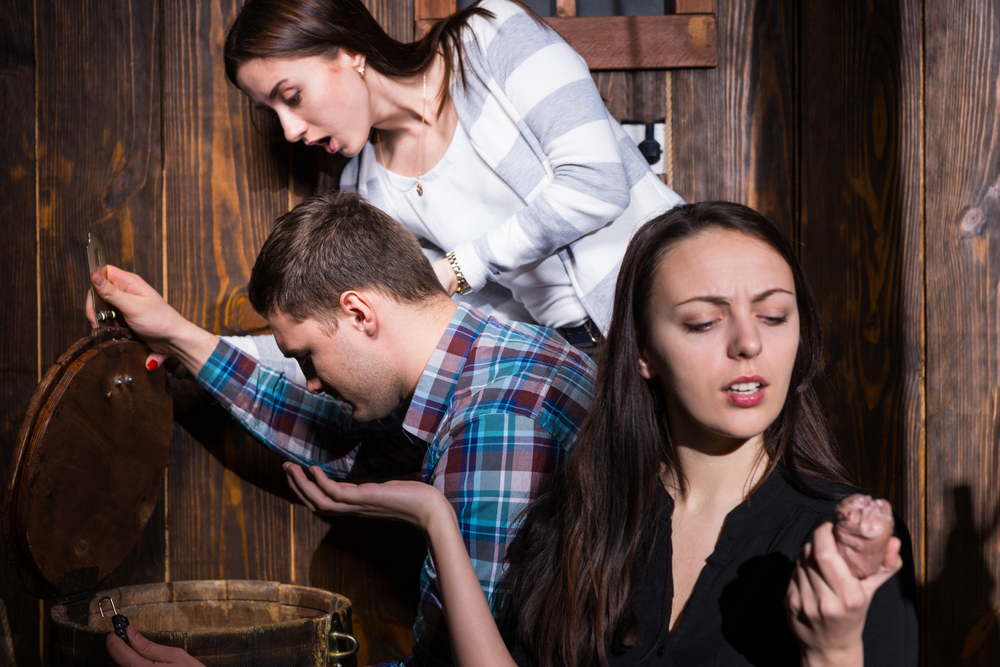 So, no doubt you've heard all about these "escape rooms" popping up all over the world. It's a mix of physical problem-solving and racing against the clock to secure your freedom.
Whether you're trying to get a high score or you want to challenge yourself physically, escape rooms have it all. Some doors can be opened to a rock climbing challenge, others to a basketball contest, you never know what you'll find.
There is a "Zombie Escape Room", another one called "Sherlocked" and another called "Mysterium" (in Utrecht), just to name a few. These escape rooms are great for the whole family, and they're everywhere. You'll have no trouble finding one to escape to. Prices can range from €30 to €130 depending on how many people there are in your escape team.
6. Sit atop the A'dam lookout
This one will have you on the very edge of your seat, it will also have you on the edge of a skyscraper in northern Amsterdam. The A'dam lookout is essentially a giant swing, unlike giant swings that are elevated between two poles, this one sits atop a skyscraper.
An adult ticket is €16,50 and kids are €10.50, with a view to kill for if you should book right now!
7. Duck and dive during a game of paintball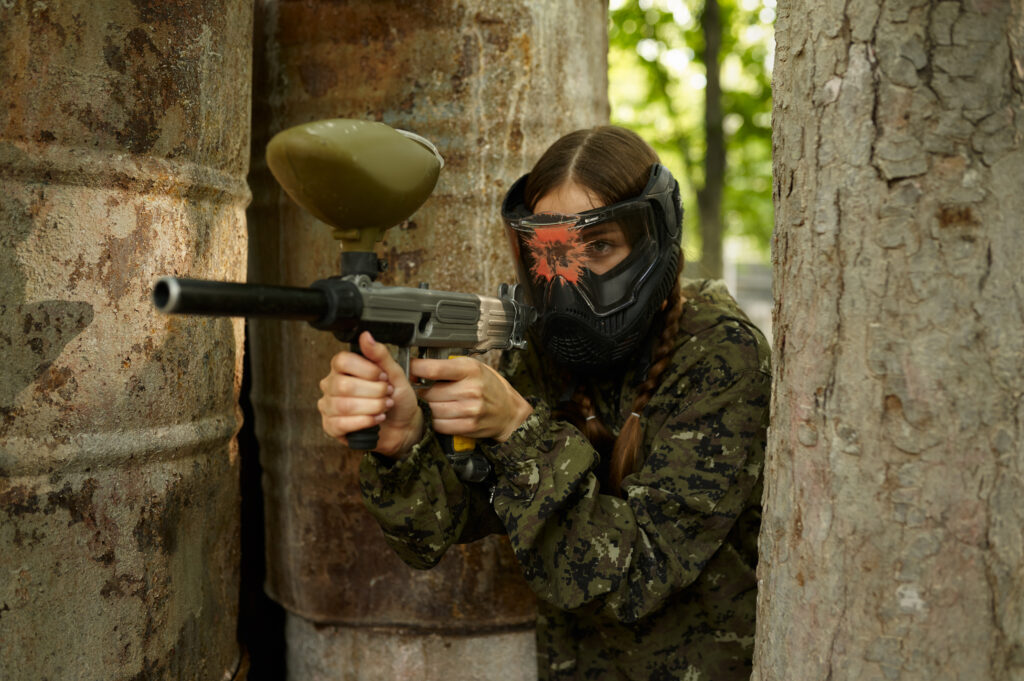 So here's one you might have had on your mind for a while, paintball. If you're one of those people that prefers to shoot with lasers because it stings less, there are laser-tag venues available.
f you don't like shooting altogether, there's always Prison Island in Zoetermeer. Anyway, let's assume you're a complete badass, and you're going paintballing.
It's a popular option for groups, bachelor parties or if you want to fire off some pellets at a friend that's been getting on your nerves. is the only paintball facility in North Holland in possession of a safety certificate (safety is assured). Nearby to Amsterdam and Haarlem, this paintball experience is purely for thrill seekers and adrenaline junkies.
Any of these particular activities make your palms sweaty? Good! Let us know your thoughts in the comments.