Only a half hour drive from Leiden, in Zoetermeer. GameCity awaits. After ten years GameCity has transformed and expanded. With laser tag, sophisticated prison cells (not actual ones of course, but so fun you've just got to experience it) to wrinkle your brain and classic go-karting, there's fun for intellectuals and thrill-seekers alike. The new renovation brings with it a restaurant and fully stocked bars for parents to attend to. It almost seems too good to be true in Zoetermeer, the prison cell's endless doors open and GameCity's friendly staff make the idea of escaping, the last thing on your mind.
What is Prison Island, really?
Choose your own adventure, a maze? What is Prison Island?
It's is a physical adventure game in which players solve a series of puzzles and riddles using clues, hints, and strategy to complete the objectives. Players are given a set time limit to unveil the secret plot which is hidden within the rooms. Zoetermeer's GameCity has a huge set of these rooms at "Prison Island".
"Prison Island" …Sounds easy right?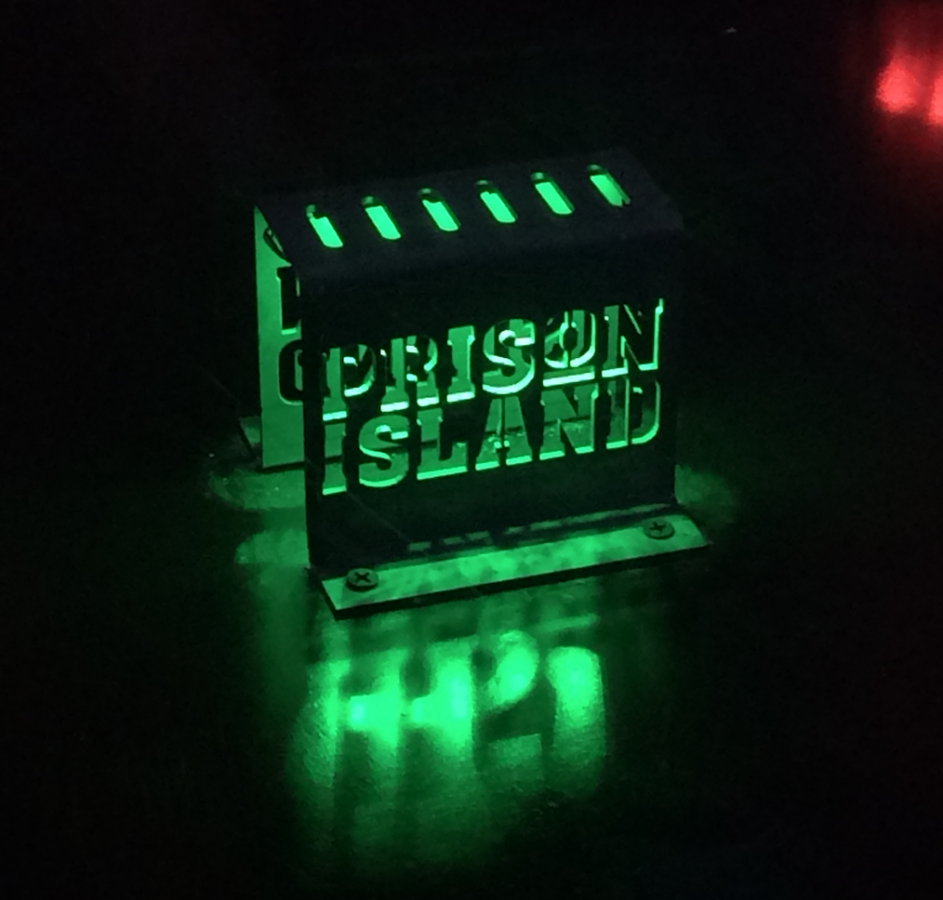 Wrong, dead wrong.
Prison Island houses a massive 25 unique "prison cells". Keeping your wits about you is the only thing you have on your side – your phone won't help you. Instructions are available with English subtitles, GameCity and its staff are bilingual and very friendly.
Judging your physicality, tactical skill, and creative thinking, Prison Island isn't a cakewalk. Teamwork and logic are essential to any escape. As the DutchReview team entered Prison Island a kid bounded up the spiral staircase and shouted "It's f***ing creepy!". We took the warning under advisement.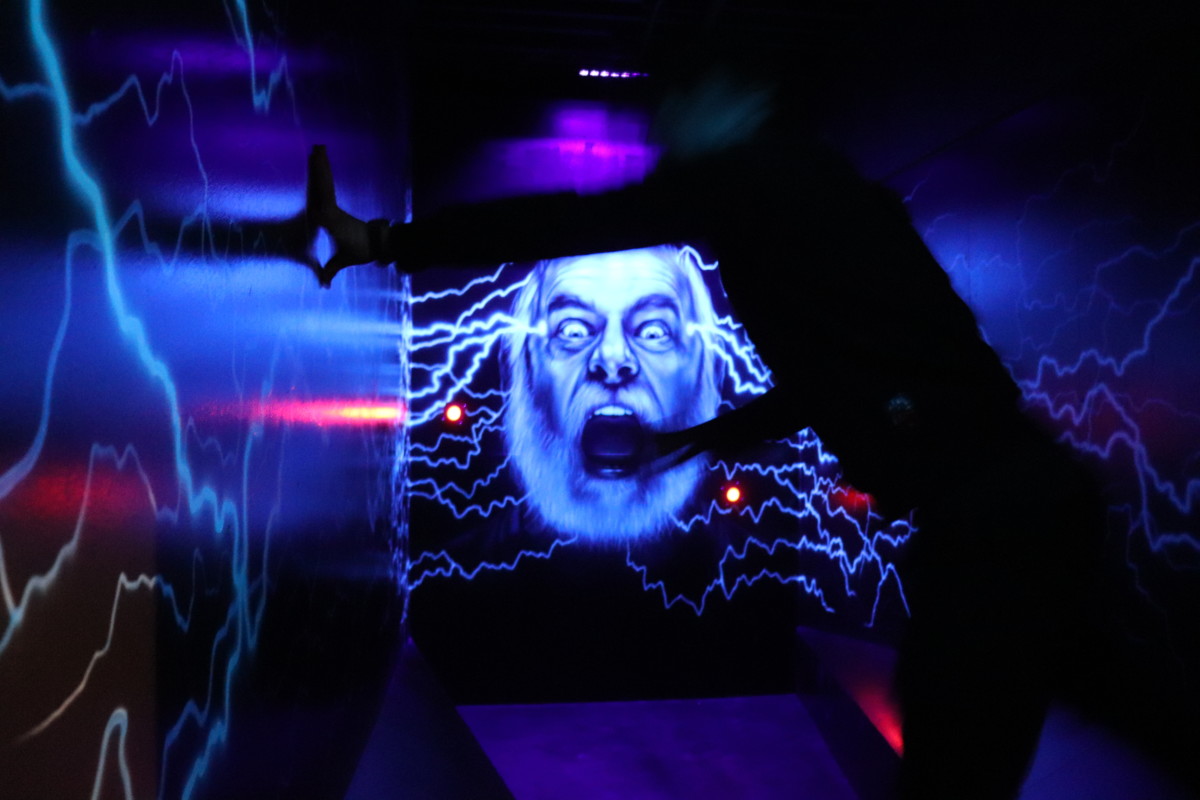 Each room offers a very different environment, from top to bottom. From the awesome murals of sharks, creepy things and DJ's to the challenges themselves. The activities are perfect for families that want to have a great time indoors this winter. Or if you're feeling amorous and bold, you can take a date to GameCity.
Prison Island: Expect the unexpected
In one cell on Prison Island guests are required to shoot hoops to escape! Similar to other arcade games but color coded so that one swish into the wrong hoop will fail your escape attempt. You need to look for clues where you wouldn't expect them. For example, (spoilers) the hoops are sorted into colors that correspond the room's own ambient color.
(Bring your hoopin' hands and put them to work! It's the only way out!)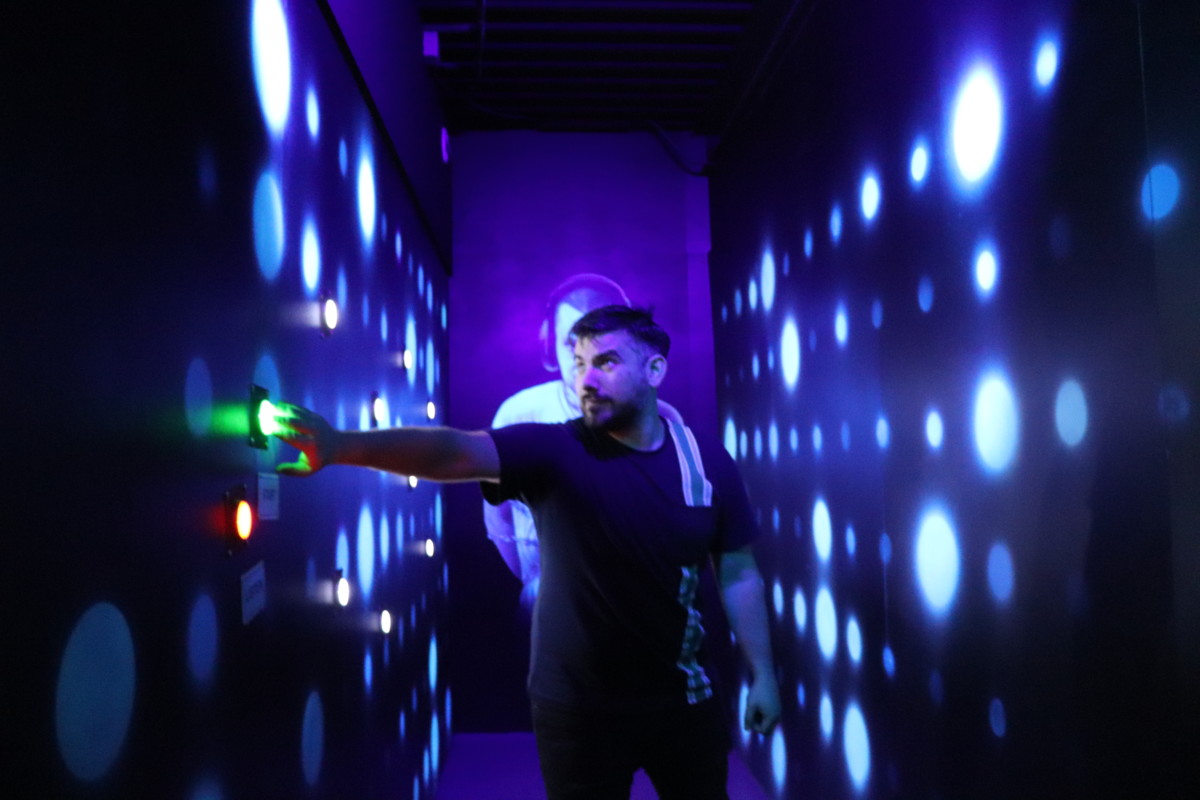 Using narrow ledges that grow wider apart as you climb further, you need to touch two buttons an arm's width apart to escape. If you touch the floor even once you'll fail the challenge.
In a room simply called "Tilt", everything is on its side. A slanted staircase beckons, there's no easy way in. You contort yourself to suit the shape of the prison-style room. Once inside this tilted room, you start noticing little details like a rifle and newspaper clippings. These could be clues or red-herrings intended to distract you from the challenge.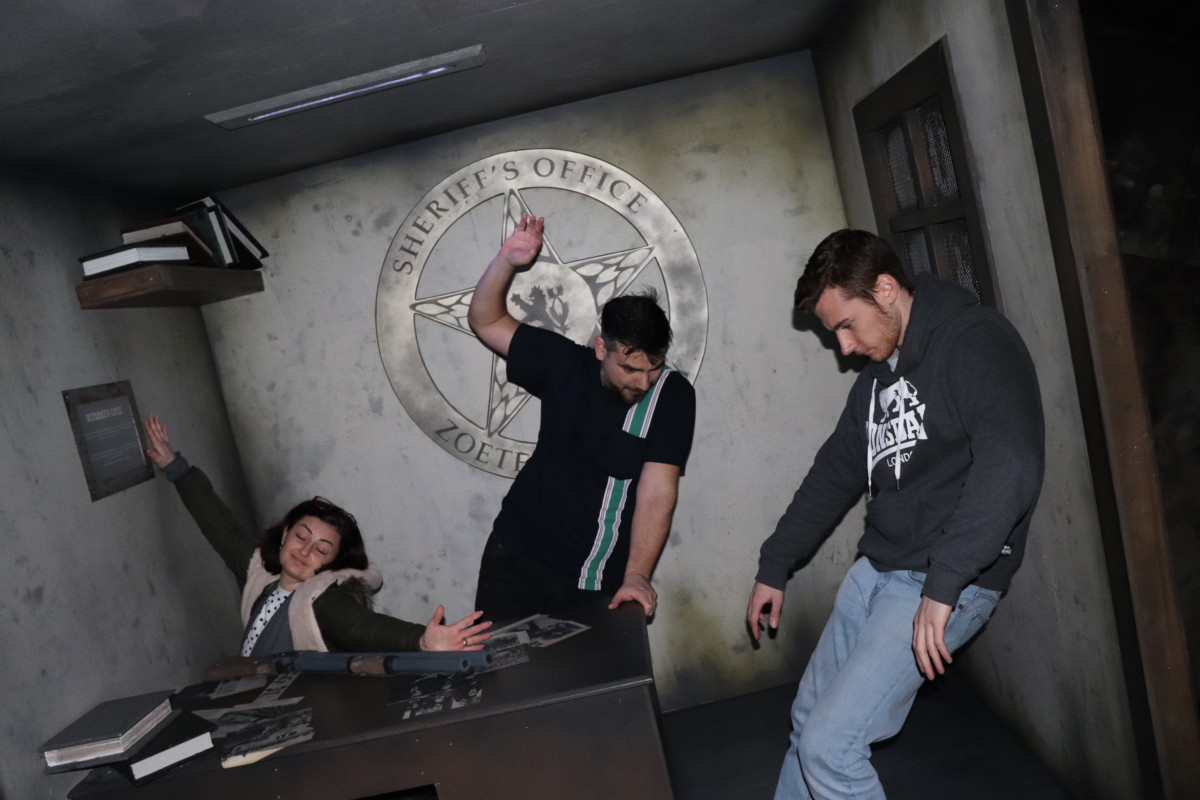 You could spend an hour in here, right? A standard time to solve all the rooms is an hour and a half. Escaping means looking at each room differently. When I think of how to escape, I'm not looking for loose panels in the walls, but I should be.
Prison Island is the place to escape to this winter with the gang or the fam. It's not so difficult you want to give up and has puzzling rooms for groups of any size.
Want More Speed? Try Go Karting!
The Go-Kart, or as I like to refer to it, the scooter's much cooler cousin.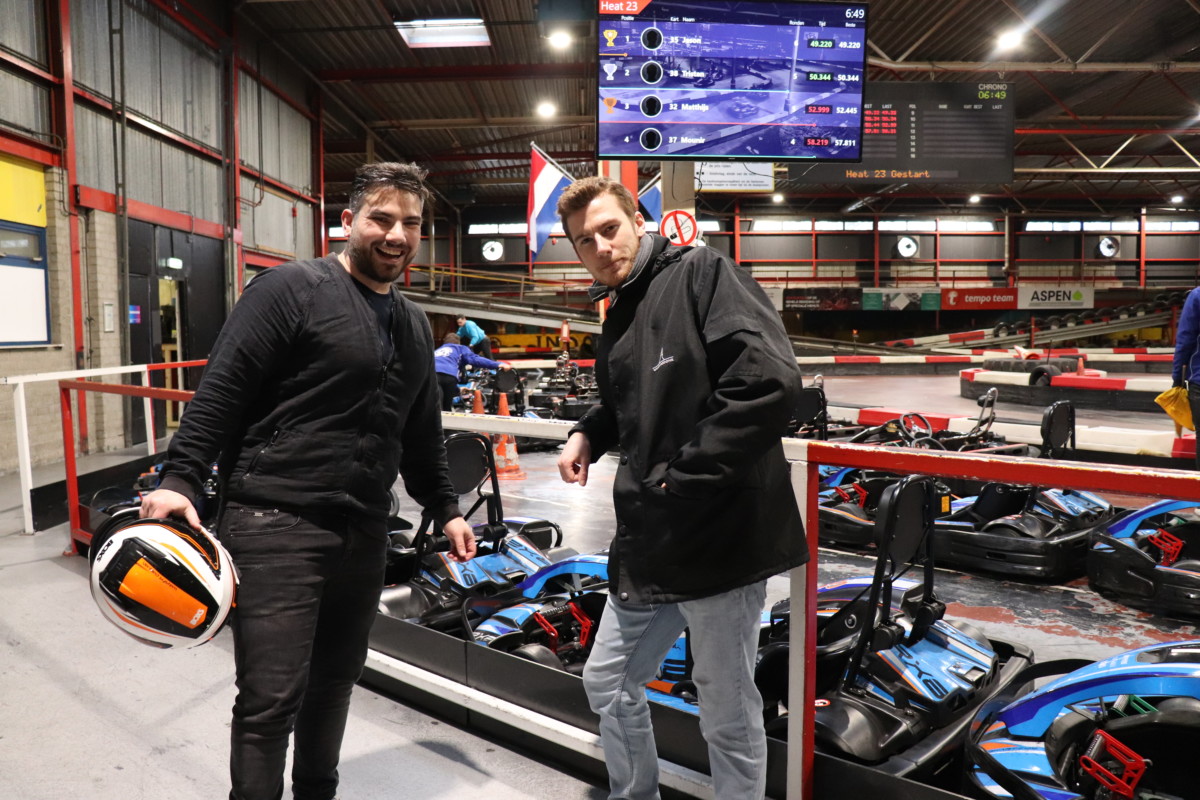 Adorned with racing helmets, red jump-suits and glass cabinets gleaming with trophies, GameCity is a whole vibe. You immediately crave glory, the best track time, the win (and all the bragging rights). As soon as you enter the screeching raceway all you want to know is which pedal is the "GO FAST NOW" pedal.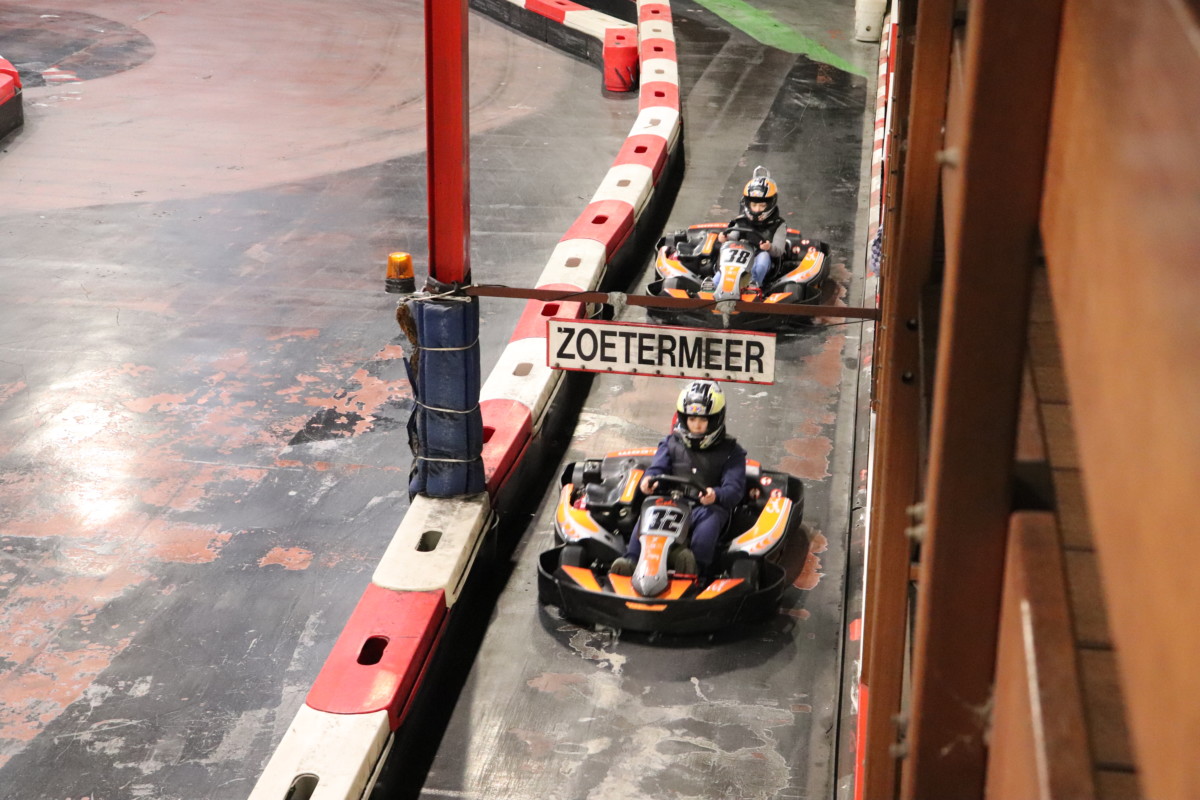 Nothing can prepare you for jumping into a kart at GameCity – sharp turns and speeds of 60km/h make your arms shake like a money-counter on a freight train. You cross the finish line and realize your knuckles have whitened and tightened on the steering wheel. You're being flagged down to taxi your kart to a full stop, "Is it over? It all happened so fast". Questions like, "Can I just keep going?" spring to mind. Lifting your jelly legs out of the kart, what else is there to do?
The staff will escort you into a room with lockers for your stuff and walk you through the speed of the cars and how to handle them. Once you've got the layout of the vehicle and the track you'll be taken to pull on a balaclava and helmet. Then you're good to go! It's completely safe, so long as you handle your corners neatly. Tickets are only € 16 and the whole family can race together.
Laser Tag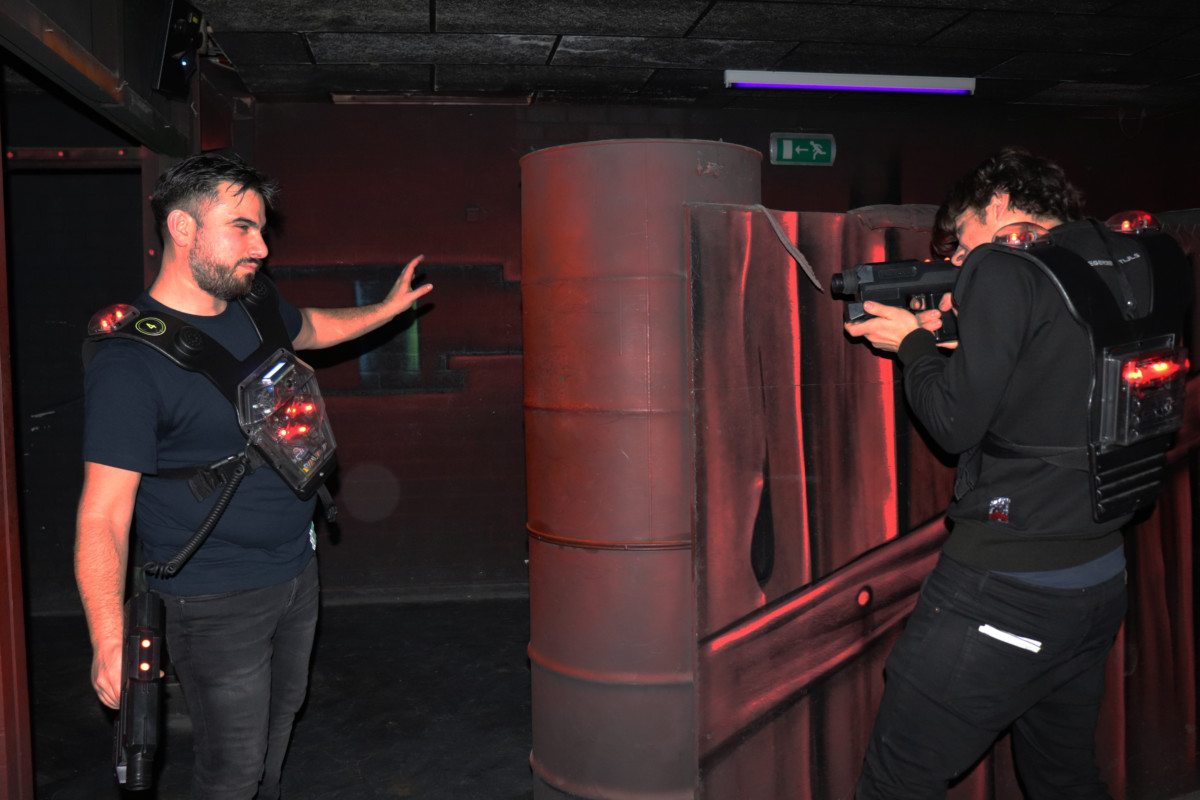 In the mood for a free-for-all? In the hazy neon darkness of GameCity's Laser Tag, there are many barriers and obstacles to hide behind. A sprawling indoor landscape is your battleground. Bots on the roof can be shot for power-ups, these can also shoot back at you (so always check your six!). 12-minute games force you to play with guile and agility for the win. To add to the intensity, sounds of combat and uptempo music fill the arena.
Although the countdown before you storm the arena will have your heart racing, it's important to be safe. It's tempting to run around corners (the place is practically made of corners and edges). Try and take a safe, tactical approach so as not to lose control in the darkness.
Tons of other fun to be had at GameCity
We love a good bungee, Prison Island might play tricks on your mind but this one takes raw strength. The bungee run is a massive inflatable runway for you to strap into. Once you've got your cord attached you can push yourself to make it all the way to the end without getting yanked back.
What's more thrilling than gaining twenty pounds of cushion and hurling yourself at someone? Don't worry, you can go head to head in GameCity's sumo wrestling and never feel a thing.
Bungee football, because the freedom of mobility is highly overrated. If you're in the mood for something fresh but familiar, bungee football will have you struggling against a bungee cord hung from the roof, hooked into your back harness.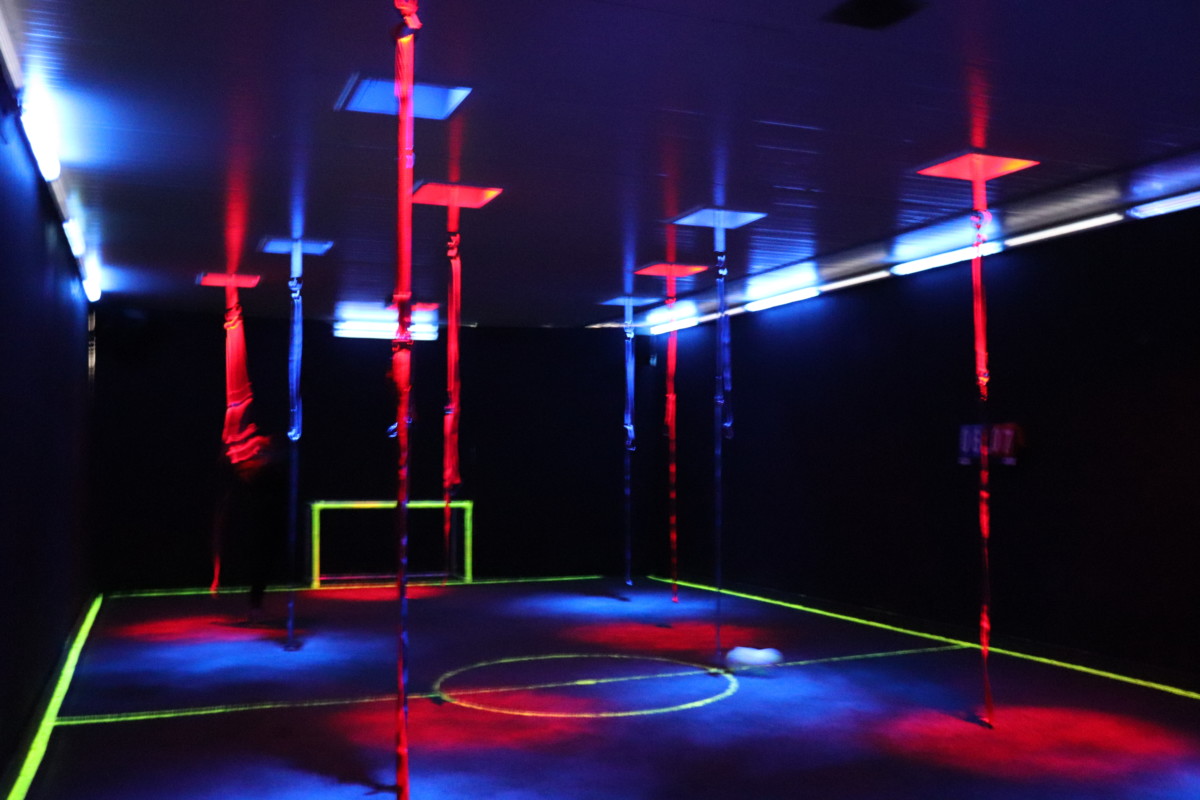 GameCity's arcade has all the bells and whistles. Classics like air hockey, sega racing, and pinball will keep you reaching for that all-time high score. As with all arcade games, they're coin activated so bring some change with you!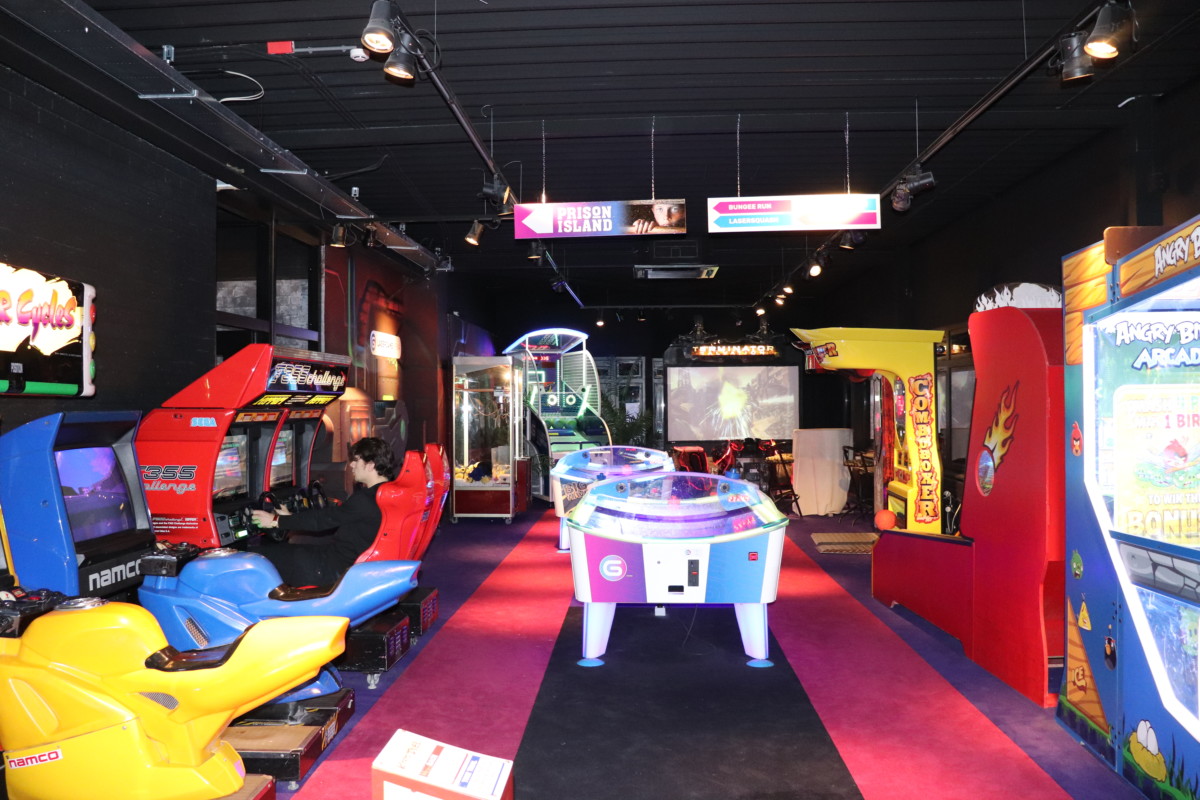 GameCity Zoetermeer: where and when to go!?
GameCity has a fully stocked restaurant with great service. Do yourself a favor and try something off the menu. After working up an appetite and burning up your energy it will hit the spot for sure.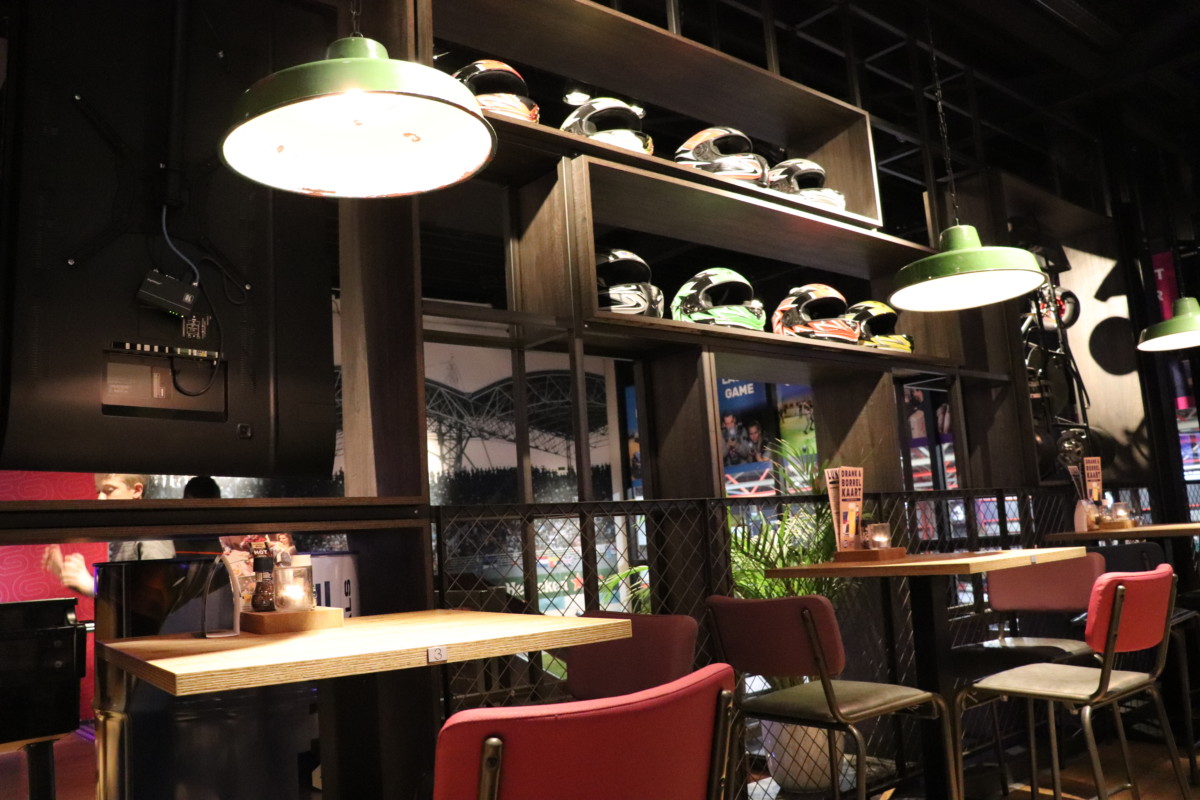 The high-octane attraction is closed Mondays and Tuesdays. Wednesday it opens at 1 pm and closes at 10:30 pm. Thursday and Friday GameCity opens its doors at 5 pm and stays open until 11 pm. Weekend times are 11 am until 10:30 or later, times may vary.
If you're driving from Leiden, taking the N206 freeway to Zoetermeer won't take longer than half an hour. If you're not driving you can catch the sprinter to Zoetermeer and walk a short distance up Oosteweg Straat. Plan out your first or next trip!
If you're in need of fun, Zoetermeer is the place you can find it. GameCity is modestly priced if you're looking for fun on a budget. Walking into GameCity you would expect to find kids running amok, screaming with excitement. To some extent that's true, but after ten minutes and setting foot in a Go-Kart your inner child is screaming too. There's an undeniable amount of fun to be had at GameCity.
Address
Wattstraat 20
2723 RC Zoetermeer
Website | Instagram | Facebook
Have you checked out Prison Island yet? Share your experience with us in the comments!