Not a fan of the stock-standard train interior? Tired of boring seats with uninspired designs, tray tables hiding people's leftover crumbs, and wall decorations of graffiti? Ladies and gentlemen, the next stop is interior city.
At least that's the possibility, according to NS, architectural firm Mecanoo and project designer Gispen who are investigating 'the train journey of tomorrow.' And let's just say, at this point, that train journey is looking pretty darn sweet.
With a focus on creating spaces where travellers can read, chill, work, or muse about their thoughts, the new trains aim to create more space as NS faces ongoing stress from unprecedented passenger growth.
"This train of the future means that you can get more out of your day because, for example, you can work undisturbed," explains Tjalling Smit, Director of Commerce and Development at NS.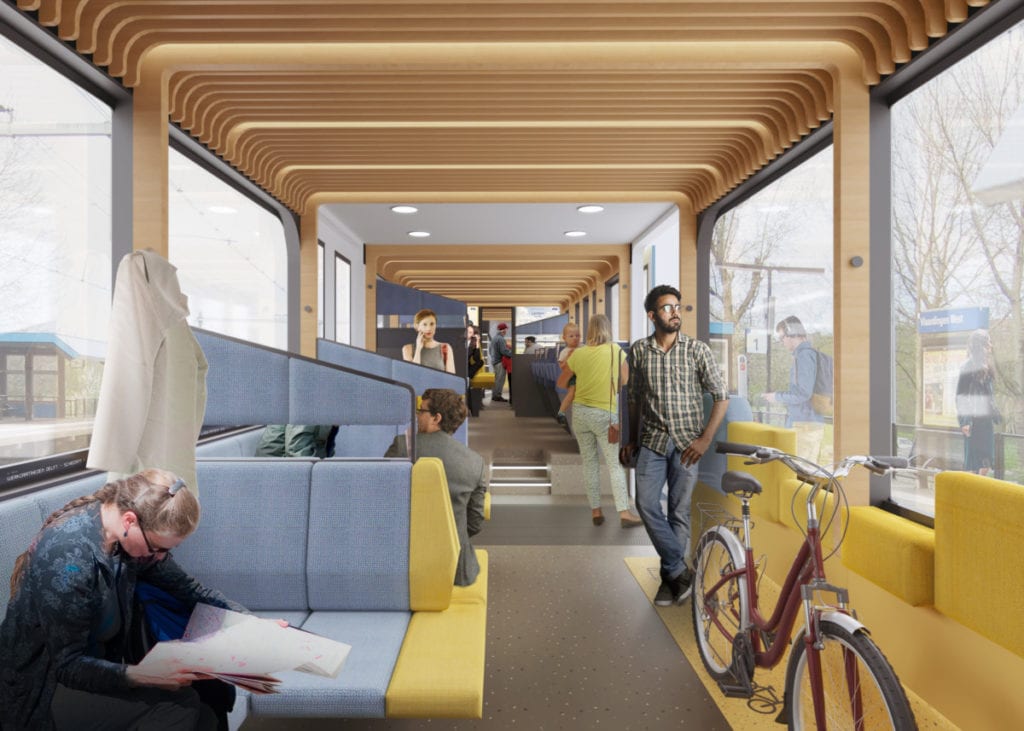 "Travel time thus becomes working time. Or read, chat or chill time. The train makes it all possible, the traveller decides."
We've got good faith in these Dutchies seeing as their track record on innovation is damn good. Just this year NS have been implementing drones to check out their stations, checking out some self-driving trains, and even planning on building stations of the future.
That's not to mention the scores of other innovation happening in NL, from bus stops being converted into bee stops, the testing a hyperloop train, and work on air-cleaning bikes, and apps to detect skin cancer.
Designed for activities
Sounds pretty awesome, right? Associate Architect, Arne Lijbers at Mecanoo agrees. His task is to make the train an experience, rather than just a method to get from A to B. "The train of the future becomes a dynamic, open environment to all kinds of activities from travellers," he said.
So how do you create the interior of the train of the future? For starters, you don't treat it as a train, says Sarah Schiffer, product and concept manager at Gispen. A modular grid means every centimetre is used and the design is futureproofed.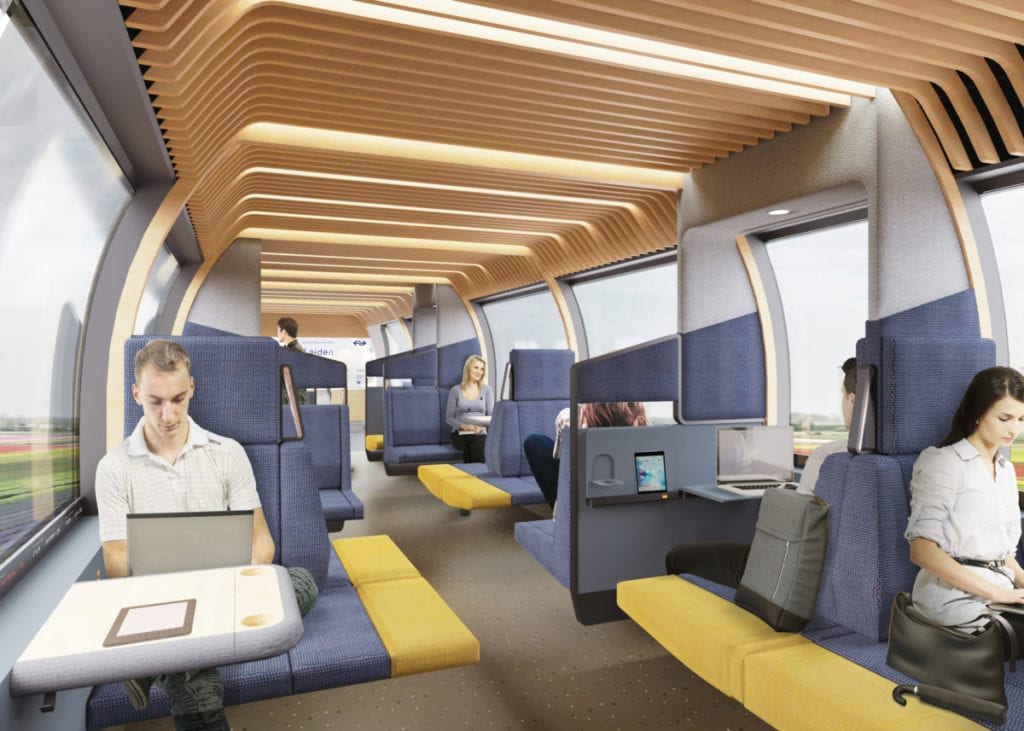 "[It means] every traveller has more space during the peak times and can find a place to their liking at other times," Schiffer explains. If you're keeping count, that means maybe no more sitting next to the person whose never heard of earphones.
Toot, toot!
Alright, alright, we're excited – so when can we hop onboard? If you're thinking this is the part where we crush your dreams and tell you not for twenty years, you're wrong. While the new trains interiors aren't confirmed, you can experience them at Dutch Design Week 2019!
SEE ALSO: Everything you need to know about Dutch Design Week!
Using virtual reality technology you can test out the new train interiors and give your feedback – love it, hate it, check it out and tell NS your thoughts – it could affect the train you ride one day!
Got a smashing idea for a new train interior? Think these ones are absolutely leuk? Let us know in the comments below!
Feature Image: NS