Having trouble leaving your precious couch and giving that poor little MacBook a break? Keep things the way they are and enjoy an eye-opening browse into the Netherlands. The websites you will read about today might help you get a general yet considerable idea about the country. Whether you are considering a trip, whenever you get off that couch, for art tourism, education, or just to check things out up here.
To Dutch or not to Dutch?
Many expats coming to the country can't decide whether or not they really need to learn Dutch. Believe it when I tell you everybody here speaks English; a considerable proportion of the population speaks French or German as well. But in all Dutchness, if you are an English speaker and you'd better be – if not why would you be scrolling down gibberish? – you will find Dutch easy on the left hemisphere.
One resource you can opt for to learn Dutch is Flowently. Flowently will help you find a personal tutor in the city where you live who will thereafter immerse you in situations where you have to utilize the Dutch phrases you have been learning. The informal setting where these sessions take place will conceal the classroom pressure. The concept of language learning over a cup of coffee with a new Kennis, who will reinforce you with both courage and knowledge to raid a Dutch speaking environment (a local bakery for example) and tackle your day to day issues in Dutch might seem too good to be true, but with a little help from Flowently, it is now within reach!
Introducing Dutch Grammar
FutureLearn provides you with a free Introductory Course to Dutch developed by the University of Groningen, you don't have to be Dutch to appreciate free stuff and this one is particularly exceptional. For one thing, it is excruciating to find a free online Dutch course (trust me! I tried), let alone a useful one, for another, the quality you get with this one is remarkable. The course consists of a three-weeks program, you'd be able by the end of it, along with the support of your Flowently tutor-to-be, to talk about yourself, your family and your interests, write a short text in an email, or fill in a form with your personal information which is impressive for a three-weeks span.
If you happen to be more intrigued about the country than the regular expat, register your interest for the Introduction to Frisian course on FutureLearn.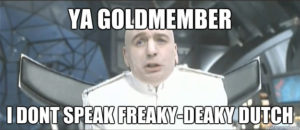 For the Art Enthusiast.
If you have been browsing Smarthistory, you might have run across this one. Cool stuff alert! ARTtube is a free online channel where you can watch videos by museums in Netherlands and Belgium.
With over 25 partners including some of the most influential art institutions and museum in the Netherlands, this website makes a great resource for most culture vultures. Enjoy the products of musicians challenged by ART Rocks to create songs inspired by iconic art works, take a swift trip through the history of hats with the help of Central Museum Utrecht, and learn more about the nominees of Unseen talent awards.
The channel sorts materials based on their educational level and nature, it provides materials for both primary art education and secondary culture education. The videos on ARTtube can be filtered by their series, themes, museums, or artists. If this website doesn't make you feel bad about the time you wasted watching DIY unicorn shoe laces videos, I don't know what else will!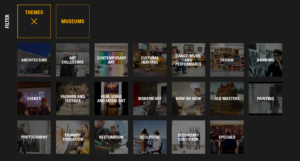 Thirst for Education.
Our fourth entry may come in handy for the lost spirits who haven't made up their minds on a Dutch university to pursue their higher education. If you have set your mind on taking that leap of faith (aka college) in the Netherlands but don't know where the inception is, Study in Holland can be a good place to start looking, not only is it a user-friendly website, it is also reliable and informative. You can learn about the education system in the country or use the filters to find the most suitable programs for your qualifications. It is about time to scout scholarships and awards!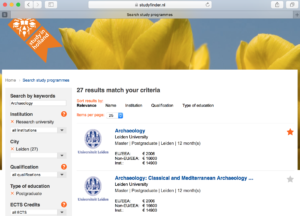 This can save you hours of googling "Where should I study in the Netherlands?", "Do I have to learn Dutch to study in the Netherlands?", and "Can I have a ganja in the classroom?" Wait! I take that back, I don't think it's the right website for this one. Back to Google!
Predict the Unpredictable!
Nope! We're not talking renting prices in Amsterdam, but rather about the indecisive Dutch weather. Just like your ex, the weather here can't make up its mind, is constantly making drastic changes without a warning, and can make you regret the picnic you decided to pack up for on a seemingly warm and peaceful day. Stay away from all that drama and check Buienradar each time you decide to make a trip on your bike to the neighboring town or even to the Albert Hijn in your neighborhood. Each time it rains it pours here and it is always raining. Since you can't be too prepared when it comes to the unforeseen Dutch storms, keep a light rain coat in your bicycle basket at all times. Better safe than wet!
Thanks for reading! Stay tuned as more resourceful articles make their way to DutchReview, your favorite cyber-Pedia on the Netherlands.