Cooking with Dutchreview: Nonnevotten
(with a lil' help from The Dutch Table)
Ah, Dutch food… The Netherlands is known for many things: tulips, iconic houses by the canals, love for cycling and cheese to name a few. What if we tell you that there is one other thing that has been kept secret all this time. Something very Dutch and very underestimated: The Dutch Cuisine.
Yes, we can hear you questioning our (rather bold?) claim but bear with us and think about it. Stroopwafels, bitterballen, pannenkoeken, stamppot, gevulde spekulaas and the list goes on. The Dutch have some pretty tasty food.
So, in the name of spreading the word about the tasty side of the Dutch food (while keeping some of the weird stuff at bay), we have decided to start monthly series called "Cooking with Dutchreview". For this special task, we have decided to get a little help from the one and only The Dutch Table. Interested? Good, then let's get cooking!
Recipe of the Month:
-Nonnevotten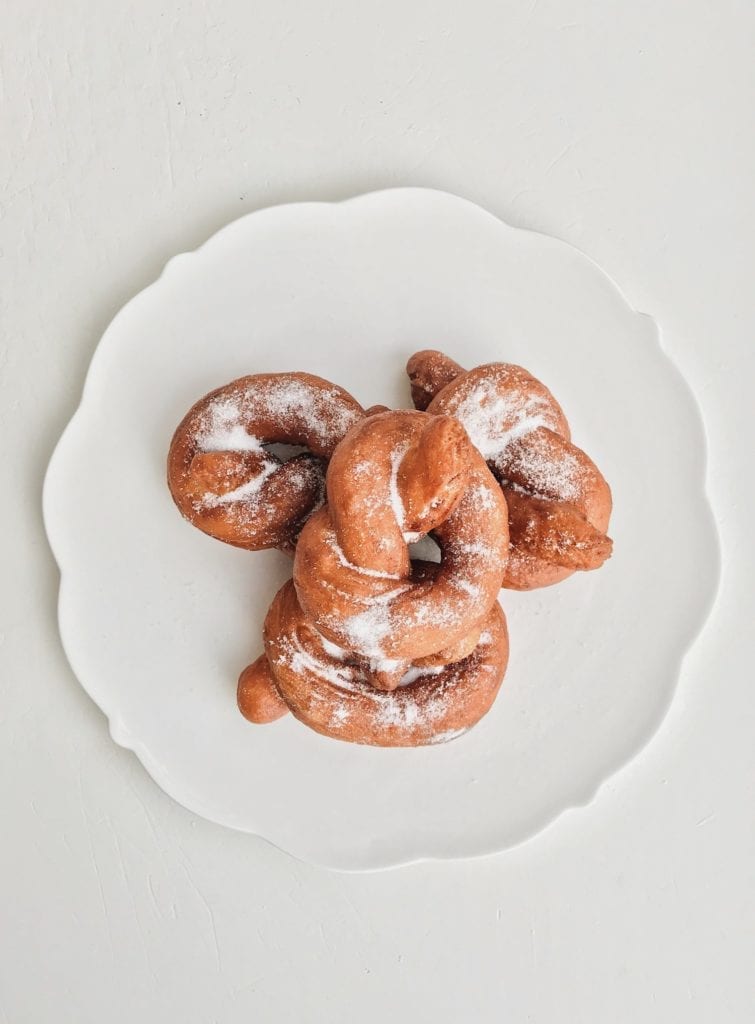 The Carnival in the Netherlands is just around the corner and that means two things: there will be drinking (1) and there will be eating (2). That's why with the Dutch Table, we thought we would bring you something to help you get into the Carnival mood. And what a good idea that was.
Dutch like many other nations have specific foods that they eat only during certain times. Like oliebollen around the New Year's or chocolate letters around Sinterklaas. It's a bit trickier with Carnival since it is not celebrated everywhere. As a result, nonnevotten is not eaten everywhere. But don't let that stop you from cooking this yummy treat any time, anywhere!
If you decide to make this recipe, don't forget to tell us about your experience in the comments! 
The Recipe
It's cozy, yummy, traditional and… easy to make! The preparations take around an hour with the waiting time and takes a breeze to deep fry.
Ingredients:
125 ml milk, lukewarm
10 grams active dry yeast (I've used Dr.Oetker ready packages)
250 grams flour
60 grams butter, melted and room temperature
2 tablespoons of sugar (I've used brown)
A bit more sugar to sprinkle on top
Oil for frying
Start by sprinkling the yeast over the surface of the milk. Nicole mentioned to used something with a big surface so I've grabbed the biggest plate we have for the milk. After waiting for the yeast to proof somewhere between 5 to 10 minutes, you'll see some bubbles forming on the surface on the milk.
While you wait for the yeast, you can mix the flour and the sugar in a bowl. After the milk-yeast mix is ready, add it to the bowl and start kneading. Don't be intimidated by the consistency, it shapes up quite quickly and takes around 10 minutes to knead it into a decent shape.
After rolling everything into a ball, place it in the bowl and cover it (ı've used my kitchen towels for this) and leave it to rise for about 45 minutes (I put it close to the heaters since this week's temperature was around -2 degrees).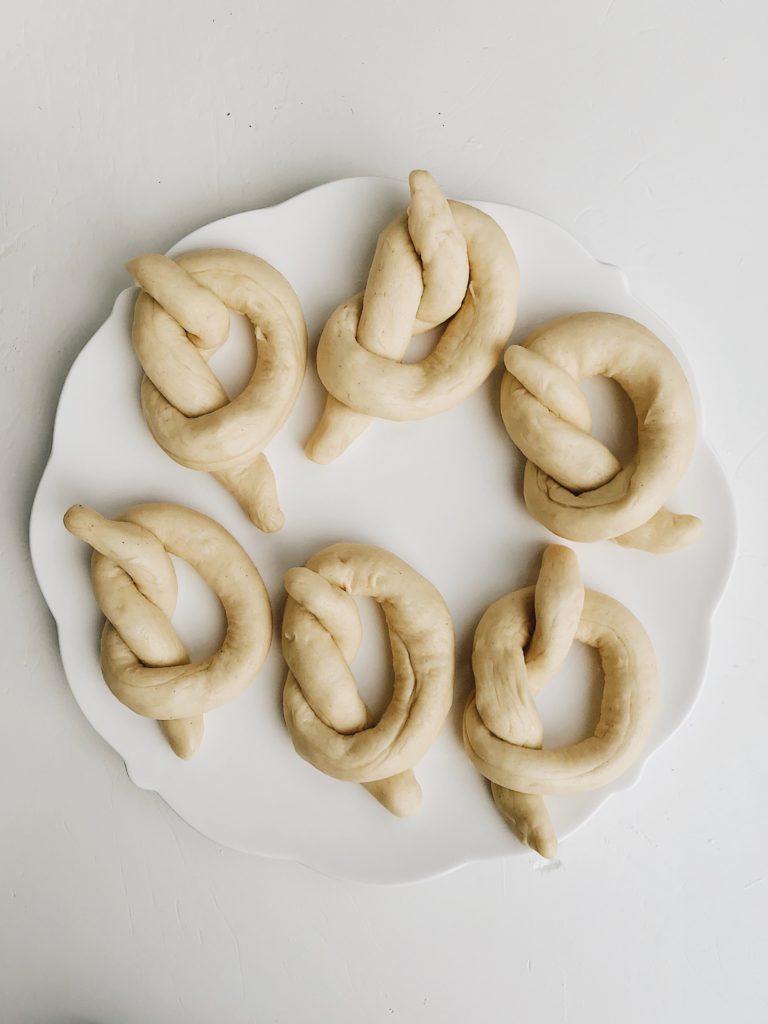 After the dough has risen, take the ball on the counter. Split it into 6 pieces. Roll each piece into a long rope around 30-40 cm. Place a knot in it and set it aside till they are all done.
I've gone with a single knot since two looked too intimidating but if you feel like doing two; go for it!
When they are ready, set them aside still covered for another 15 minutes until your oil is heated. Once your oil is ready, fry the nonnevotten until they are golden brown. I've went for one by one just to be sure. Be careful cause they change colour pretty quickly!
Lastly, place them on a paper towel to drain some of the oil and roll them in sugar once cooled.

My Experience
I usually cook daily and not afraid to change my game up every now and then. I would also consider myself as an experienced cook on a non-professional level. All of these are nice, but there is one thing that I somehow managed to avoid till this day:
Frying food at home.
Maybe it is the fact that I'm scared of the possible cleaning up after (splatters of oil everywhere?), or maybe ı am a bit scared that something will go horribly wrong (oil burns?). The exact reason to my avoidance is still unknown, so when Nicole suggested a recipe that would require me to fry something, I was scared.
So, I did what anyone else would do: Asked for my husbands helping hand. With the recent happy news, I've gathered my shopping bags and trotted down to Jumbo.
The ingredient list is so short, you probably have all of the items already. At home, things go just as easy. The prep takes little time and everything goes well. Time to fry!
As my husband was getting things ready for the last part, I was airing the whole living room (damn you open kitchen) and trying to decide whether I should put our pillows elsewhere so that they won't smell like fried food.
After some reassurance from my husband it only took about 5 minutes to finish the 6 nonnevotten up. I was surprised! Our cat Taco was fine, I was fine and my husband was fine. Huzzah, we've survived!
Time for Tasting
The only downside of this recipe is how quickly you end up eating them! All 6 nonnevotten were gone before noon and they were tasty. Very tasty. Insanely tasty!
Nonnevotten, YOU WERE A TOTAL SUCCESS!
You can enjoy your nonnevotten warm or cold; next to your coffee or tea; indoors or outdoors! Happy Carnaval!
The Dutch Table
The Dutch Table is your online resource for traditional Dutch food recipes. Started by Nicole Holten, The Dutch Table is here to not only help you explore Holland's best keep secret (yes, the food) but also to let you learn about the traditions and the history behind the recipes.
Here is what Nicole has to say about the Dutch food:
"Ask a Dutch person about their country's culinary traditions and they will most likely grimace, shrug their shoulders or even apologise for the fact that the Dutch kitchen has not has much to offer. Nevertheless, for such a small country as the Netherlands , its regional kitchens consists of a large and exciting variety of dishes, many of which are rich in ingredients and history. This blog's intention to explore it all, one recipe at a time!"
You can follow the Dutch Table on Facebook, Instagram, Pinterest and Twitter so that you'll never miss a recipe!
Stay tuned for March! We cook a new Dutch food recipe every month!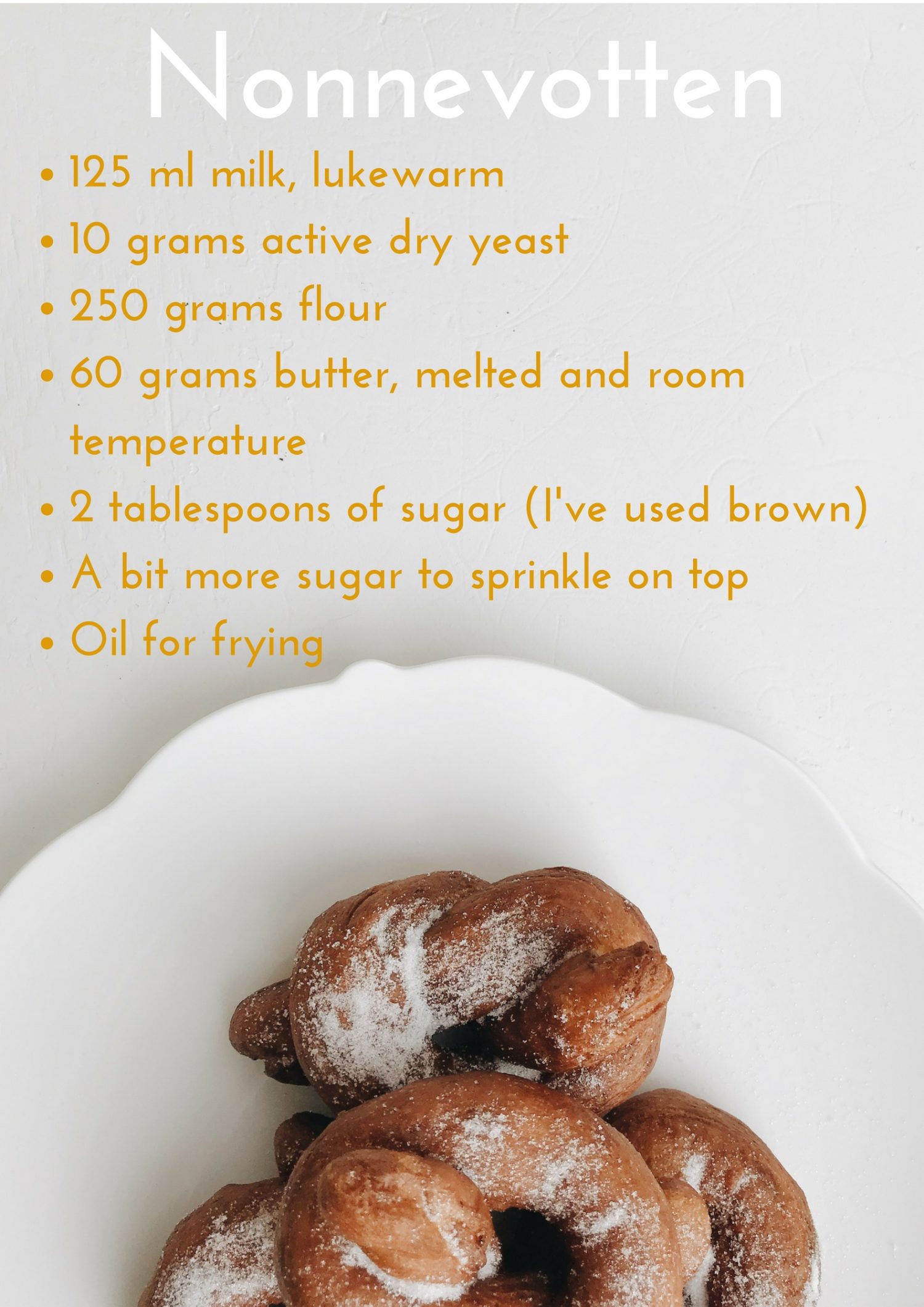 Hey there! Be sure to follow DutchReview on Facebook in order to not miss out on any other good stuff!
Like Dutch Food? Read some of our other recipes:
Cooking with Dutchreview: The Ultimate recipe for Erwtensoep