How to find the best internet provider in the Netherlands
Finding the best internet provider in the Netherlands (especially if you're an expat), is not always an easy task. It can especially be quite stressful if you're not so tech savvy either. What companies are there for internet in the Netherlands? Which one will benefit me the most? How do I know which internet package is the best for me? Are they trying to scam me? And what does it matter what kind of speed I choose? Well choosing the right internet provider in the Netherlands isn't that much of a difficult task in 2018. There are a few comparison sites out there for internet for expats, conveniently putting all of the internet providers in the Netherlands in one place, so we can find the best Dutch internet providers quickly, and easily without the extra headaches!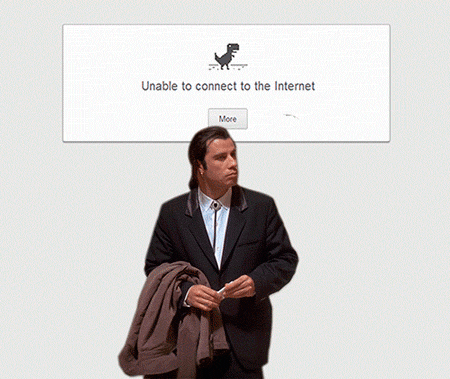 We've teamed up with Breedbandwinkel.nl for this article, to bring you some important things you need to know when picking an internet provider in the Netherlands
1. Check what providers you can get from your Dutch address
First, you need to check which companies provide internet within your area. This is really important as you need to determine what kind of internet will be available from your Dutch address. In addition, you can choose between DSL, cable and fibre connections. However, not all of these are available at every address, which is another reason why your whereabouts are so important to finding the right provider. So before you jump in and pick what you think is the best deal, it's important to check these things first. Thankfully, this is made easy, as when you first visit a site such as Breedbandwinkel. Most of these comparison websites allow you to do a postcode check, so you can be sure what connection is possible at your address. This internet comparison website does all of this for you, so it's just one less thing to worry about when trying to find the right internet provider in the Netherlands.
2. How much internet and what kind of speed do you need
When looking for an internet service provider, it is important to also choose the right speed of internet you need. Of course, providers will draw you in by offering really high internet speed. However, keep in mind that the highest speed that the provider can deliver, doesn't necessarily mean that this particular high-speed connection is possible to your address. Meaning, they now have to inform the customer of what they'd actually receive, which in some cases may not be the best connection. This, again, is made easy by the postcode check and the easy comparisons between the different providers. That way you will always know what you'll get.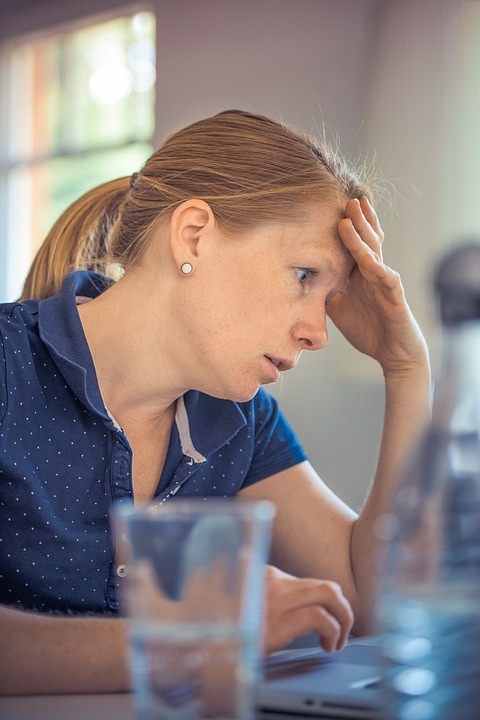 On top of that, internet connection comes in many different ways. Fibre, cable, ADSL and VDSL are the 4 different ways of sending an internet connection to your home. Each of them has different pros and cons, as well as availability depending on where you live. Therefore it is worth bearing in mind that if you have a VDSL or ASDL connection, then it will be much slower than cable or fiber. So make sure that you are aware of this before you begin!
3. Check the small-print 'deals' on Internet in the Netherlands
One of the main rules to signing a contract is to be fully aware of what it is you are signing and making sure you have read the small-print details. There are some internet providers who try to pull new customers in by offering amazing 'new customer' deals. However, what you don't always realize is that it's cheap for the beginning few months and then the price triples after that. So in the end, you were better on with another provider. Good comparison websites for internet will show you the subscriptions clearly and also comparatively against other providers. This way you will know exactly what you're signing up for (no hidden surprises)!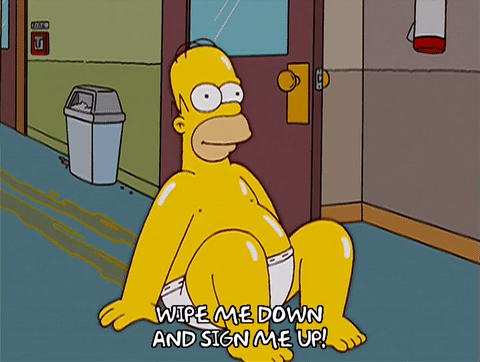 4. See if you can get combination deals for internet and TV in the Netherlands
Looking to buy a TV package too? Well often it's cheaper to buy services in an all-in-one package. For someone who may understand Dutch and wants to have access to all their channels, or someone who is using it to brush up on their Dutch, then it may be worth looking at all the options. This comparison tool will provide you with easy access to see exactly what they have to offer you when you want to compare internet and tv.
Not interested in Dutch TV? Well, it may be less interesting for some expats, but lots of internet and cable companies also provide a package with the Netflix app or if you're a Brit like me, you can get BBC channels. So it's worth a look when you're comparing! Because how else are you going to Netflix and chill on a bargain?
For all your binging needs…
5. Which companies are there for your internet needs in the Netherlands?
The main providers are Ziggo and KPN in the Netherlands – which is worth bearing in mind. But there's certainly more to choose from when it comes to getting internet in the Netherlands.
Anyways, let's have a look at the biggest internet providers of the Netherlands:
Ziggo
Ziggo is the largest internet provider in the Netherlands, providing cable television, broadband Internet, and telephone service to Dutch inhabitants. Ziggo is a relatively young company and with the help of some mergers has now become the biggest and leading Internet provider in the Netherlands. It's not necessarily the cheapest one by the way, but it is the one on which you get to watch Game of Thrones when it aires.
KPN
KPN is one of the largest provider of Internet access in the Netherlands in general and is known among Dutchies as the old state-owned Telecom-company. KPN offers fast Internet in a variety of packages, they also do TV. KPN is well known within the Netherlands for its high customer satisfaction rate and it is one of the most customer-friendly companies in the Netherlands with a lot of stores and locations in the Netherlands. They're moderately priced.
Tele2
Tele2 is one of the older players on the market and in general is one of the cheaper Internet providers in the Netherlands. If you are not a heavy Internet user, this could be the better option for you. They're also known for these hilarious/funky/annoying commercials:
Last but totally not least;
XS4ALL
XS4ALL is one of the oldest and most Dutch parties when it comes to providing internet in the Netherlands. They're all about customer service! (hence, also not the cheapest provider).
Here are a couple of other internet providers:
6. Use a comparison site to get internet in the Netherlands!
In case you haven't got the memo yet, using a comparison site in order to choose your internet service provider is the way to go. This way you get to see each provider in one place and you can easily compare each one – especially with the pointers we have provided above. Since the website is all about you and what you want, their search engine will provide personalized options that will best suit your needs. Breedbandwinkel is an unbiased website, whose only goal it is to help you find the right internet connection and provider.
What's more, if you use Breedbandwinkel, you will receive a 10 euro cashback, with every single order. The amount of cashback you receive will be made clear before you make a subscription. Not tech savvy or having issues with the Dutch language? Well, they also have a free telephone customer service line, who can help you with comparatively choosing your new internet service provider – so they do all the hard work for you!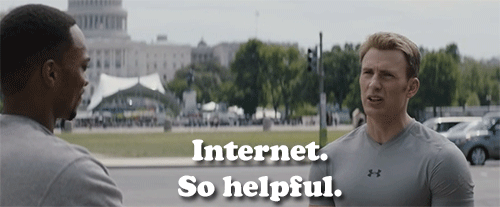 So, there you have it. 6 ways to get you through finding the perfect internet provider in the Netherlands. See, it doesn't have to be difficult!
Do you have any hints or tips? Let us know in the comments!