Not much to my surprise, the NOS recently decided to focus on the influx of young educated Italians coming to work in the Netherlands. How come people with a university degree, from a first world country (and the third biggest economy in Europe) are fleeing their undoubtedly beautiful motherland to come to cold rainy Netherlands?
Well, if you read a recently published feature on Nature, it will become clear why more scientists have left the country since 2008 than have entered it, according to statistics from the Organisation for Economic Co-operation and Development.
Italians moving to the Netherlands: Educational system
Italy has a very good educational system. It is free, it is comprehensive, but it is also a bit outdated (especially regarding STEM faculties): you get a lot of theoretical knowledge, but either very little or very budgeted practical experience. That's why students either go abroad for internships (my personal case) or they become really good at doing research with low budgets (which also make them attractive to other institutes!).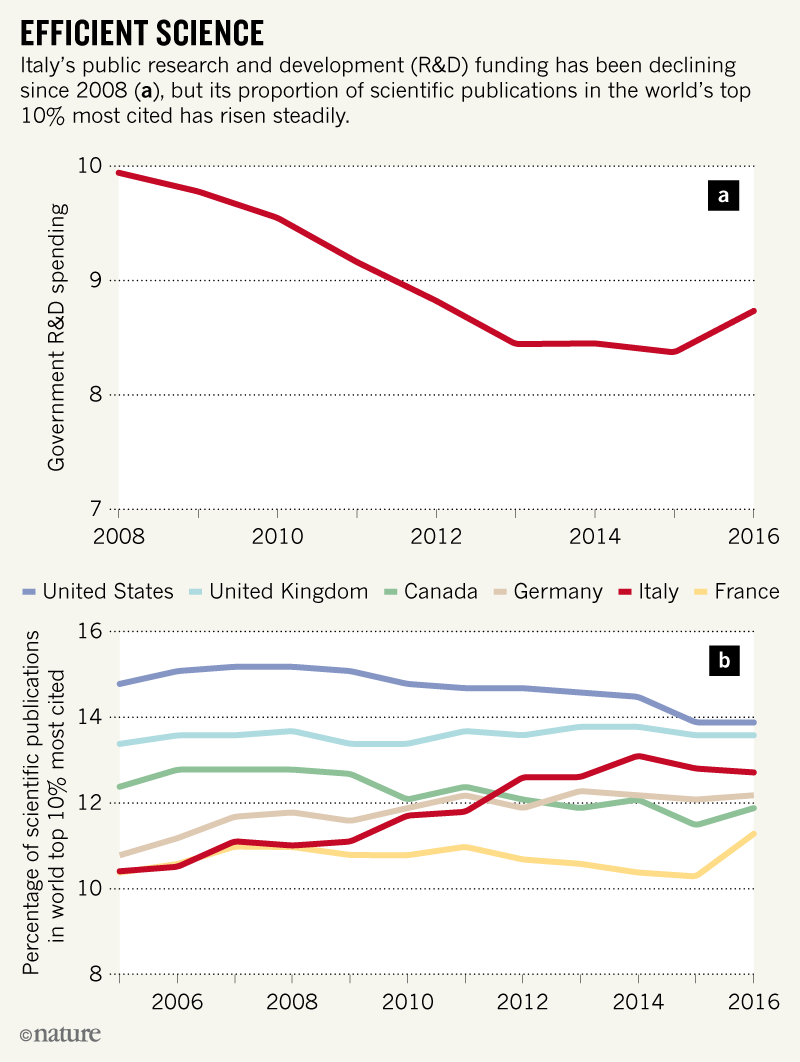 Italians moving to the Netherlands: Low pay
Since we are eager to prove our value after years of studying, we are not afraid of earning less than, for example, Dutch people: the lowest pay here is anyway far higher than what we'd get for an average position in Italy, and it's not like the expenses are that different (especially for big cities like Rome or Milan). If you're Dutch, imagine that you would get 1250 euro something for a full-time job after leaving college! Yeah, that's not much huh?
Bureaucracy and funding
Bureaucracy in Italy is a massive monster of which you can't see the beginning nor the end. If you want to develop a start-up or become an entrepreneur, it is basically impossible unless you have a big bag of money ready to give up. Academic hiring is practically been blocked for decades, and often researchers have to spend a lot of time worrying about getting enough funding to pay the rent rather than about their research.
Politics
Our political system is focused on the elderly. It is not surprising for us to see that the parties campaigning for this year's national elections are far more interested in attracting old voters (through promises of higher pensions) rather than young ones (by actually increasing qualified job offers). Also, this character is still running this year:
Italians moving to the Netherlands: Anti-science movements
Not unlike many other developed countries, we've also seen our fair share of anti-vaxxers, flat-earthers and so on. So much so that our government had to actually make 12 vaccines compulsory, as a measles outbreak with almost 5000 cases exploded last year (six-fold increase compare to the average in previous years). The problem now is that the party heading to have the highest number of votes counts among its members many who supported anti-science campaigns, including that against vaccination.
Why is this situation not changing?
I don't actually know how to answer that. Maybe it is because so few young people in Italy actually vote; and how are you supposed to influence your system if you're not participating in its decisions?
Or maybe it is also because so many people, including me, give up and decide they're better off somewhere else, where the quality of life is much higher and the problems much smaller. To my fellow young Italians in Italy: I applaud your courage, and I hope things will change for the better!
So what are your thoughts on Italians moving to the Netherlands? Are you one that did? Feel welcome to comment!