What is the Museum Night in Rotterdam (museumnacht010)?
Museumnacht010 in Rotterdam is that night of the year where the city comes alive for 5 hours throughout the night – just for the museums! So why should you go to the museum night in Rotterdam?
The museums in Rotterdam stay open after-hours and over 40 locations (!) all showcase performances, art and music. (And allow entry to the museums of course). If the rest of it didn't sway you already, there is also a chance to get some delicious snacks and cocktails in on the night. It's a unique event that takes place only once a year, so you don't want to miss out on this experience.
When and where?
Saturday 3rd of March (that's next Saturday) and all over Rotterdam from 8pm – 1am!
Tickets
One ticket provides you with entry to all of the events – you receive a coloured wrist band, which you show to get in everywhere. Tickets are cheap – a standard adult ticket is just €17,50 for the whole night. Sometimes you pay that just to enter one museum, so it's a great saving. Buy your tickets here! (kids are welcome, and those tickets only cost 7,50)
Your ticket does not just grant you entry to the museums, but also includes transportation between the participating locations. You can either take the Museum Night Bus and there are even some MINI's to and from the Netherlands Photomuseum!
If you already happen to know what it is and can't wait to go but don't know what to do exactly that night (here's the larger-than-life program), then sit down, buckle up and prepare for an extreme dose of culture: cause we have gathered 5 things to enjoy at Museumnacht010
Programme highlights: What you shouldn't miss during Museumnacht010
We kick off our list of 5 must-see events during Museumnacht010 with a flashback to your childhood: Pinball Machines! Whether you were hooked on the computer game version or you were lucky enough to get your hands on a real deal, there's something magical about these machines. During this event at the Dutch Pinball Museum, you'll get to play with 80 pinball machines from the 1900's to the present. So it has something for everyone no matter what your age is.
The event kicks off at 20:00 and you can play to your heart's content till 01:00. Oh, don't forget to spot some of the DutchReview crew trying to nail the top score while you are at it.
Address: Veerlaan 19-K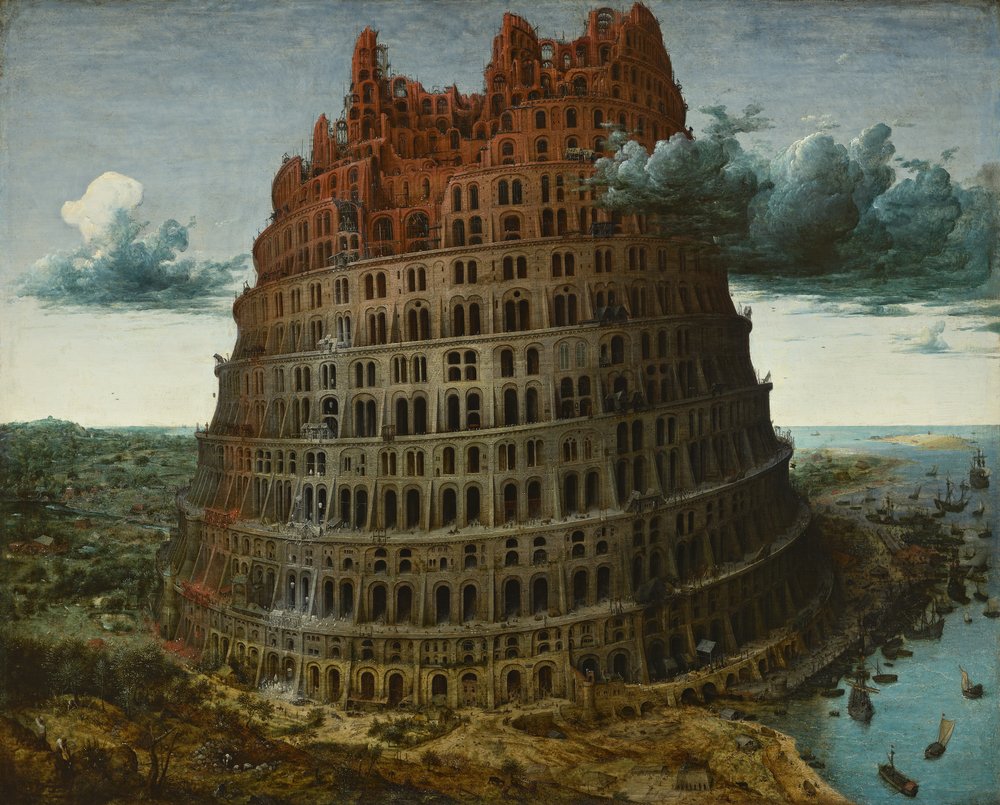 This one is for the art lovers: İf you know your way around Dutch and Flemish painters from the 16th century, then you must have heard of Pieter Bruegel. One of his most important works 'The Tower of Babel'  is one of the highlights of the Boijmans van Beuningen, but the art of the famous Japanese Manga artist Katsuhiro Otomo might be the real show-stopper that night.
Katsuhiro Otomo will create a Tower of Babel with lego and video animations. So prepare yourself to be amazed starting from 20:00 till 01:00.
Museum Boijmans van Beuningen will show creations of visual arts, applied art and design and offer an overview of Dutch and European art from the early Middle Ages to the 21st century. It is also one of the top Dutch art museums so it is only understandable why such an event had to be on our list. Get your art on and start counting the days!
Address: Museumpark 18-20
3- Back to the Future l music and cocktails of the past @ Maritiem Museum Rotterdam
As number 3 on our list, we thought it is time to enjoy some drinks in between and what can be a better idea to combine cocktails with this event. (Not that you need to have a reason to get your drink on, you know)
Imagine that it is the year 2048. Where 'bier' is a long lost idea and no-one even knows what an "old-fashioned" is. Terrifying we'd say. So enjoy some of the classic cocktails like Gin Fizz, Cosmopolitan and Mojitos with the music of the long gone years of early 2000's at Maritime Museum Rotterdam at this nostalgic and boozy get-together.
Address: Leuvehaven 1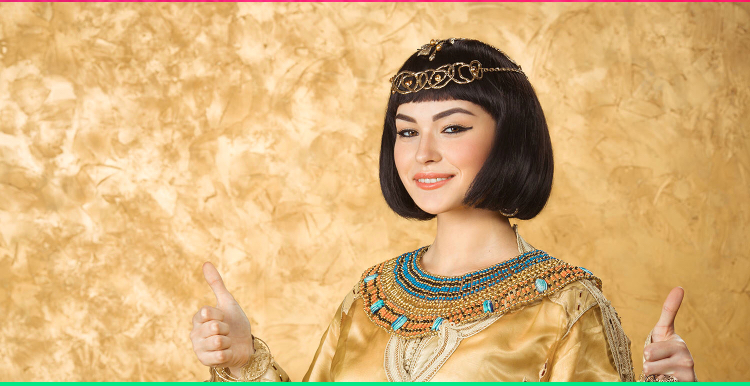 Still not over Valentine's Day? Then we have some good news for you. As part of
'Belasting & Douane Museum' event, you can hang out with Cleopatra and learn about Egyptians from an insider!
Cleopatra will take you through the exhibition of Pharaoh to Fiscus and tells you everything about taxes in Ancient Egypt. Come between 20:00 and 01:00 to be part of it!
Don't be intimated by the name of this museum (Tax & Customs), who knew the history was full of interesting facts! Did you know that The Roman Emperor Vespasian has introduced the urine load in order to pay for the army? (bet you always wanted to know that right?)
Address: Parklaan 14-16
5- Backyard Sauna l a Celebration of Spring @ PrintRoom
Here is something you don't come across every day. If you feel like you could use some relaxing, why not join this event of celebrating the arrival of spring with a dip in the Sauna! All that wandering and drinking must be tiresome as hell and what is better than ending the event in a mobile birch wood-fired sauna? Luxurious…
The event takes place in PrintRoom: a presentation space and shop dedicated to artists' publications based in Rotterdam between 20:00 and 01:00.
Address: Schietbaanstraat 17
BONUS – Night of Cool at Museum Rotterdam
Let's end this night with a banger! Starting at 22.00 the Museum Rotterdam (right behind cityhall) hosts the Night of Cool. Living icon of the Rotterdam partyscene Ted Langenbach will make sure you can end the night in style.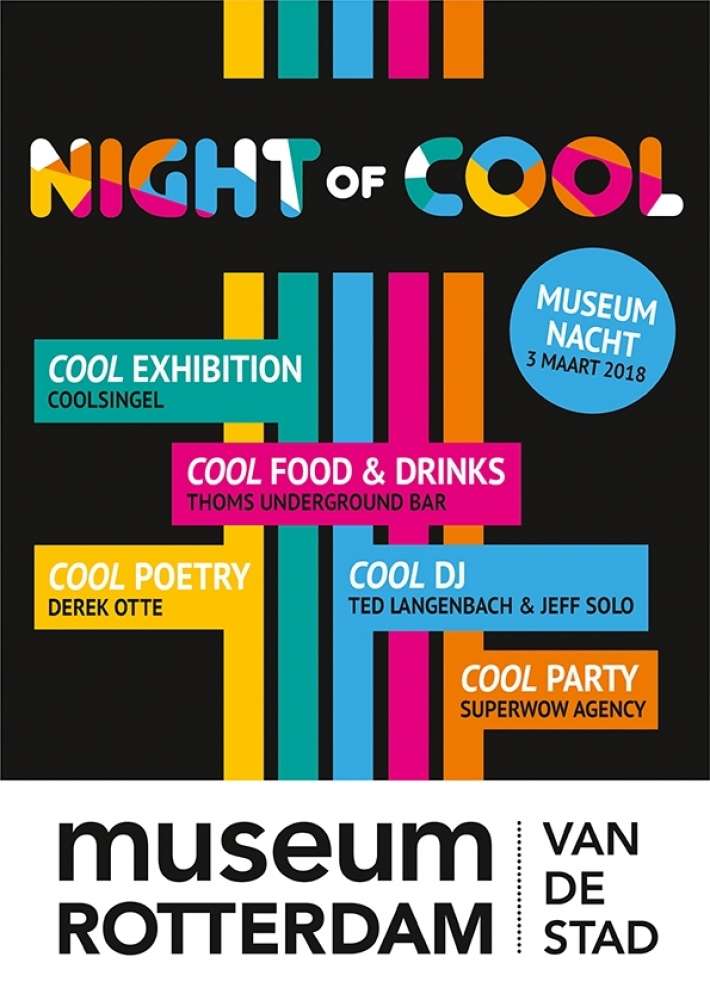 More info on the Night of Cool right here!
Address:
Rodezand 26
Will you be there on the 3rd? (Here's why to buy tickets once again) Don't forget to share it with us in the comments!
Here is how the Museumnight in 2017 went down: