How to become a freelancer in The Netherlands in 2018
More and more expats are choosing to become ZZP'ers or a freelancer in The Netherlands. ZZP'ers (zelfstandige zonder personeel or "independent with no staff") are self-employed expats or entrepreneurs who do not have any long-term commitment with one single client and/or employer. This group enjoys a lot of perks that you can't have when being a set-pay employee. From choosing your own clients and having time flexibility, freelancing in this country is becoming more and more attractive.
However, like most things in life, there are pros and cons of becoming a freelancer. After all, a 9 to 5pm with a long-term contract can also be a bit securer. So, what's better? And how exactly does someone become a freelancer in The Netherlands?
Before jumping directly on board with this option, all expats must go through several processes. Let's take a look at what exactly entails being a ZZP'er, and how to become one.
ZZP'ers: A growing trend.
More and more expats are going with the freelancing option in The Netherlands. Whats more, employers are increasingly choosing to hire freelancers instead of offering contracts.
As a ZZP'er myself, I can understand this trend from both sides. On one hand, companies have the liberty to not enter in a contractual agreement with someone. And at the same time avoiding offering specific benefits that can only be offered to contractual employees.
On the employees side, well it comes with a lot of perks. You choose your own time to work, and the clients you want to work with. Take a website developer for example. He or she chooses who to offer his services too, she/he chooses when to work and how much to charge. You become your own boss.
Is it for everyone?
…Of course, becoming a freelancer in The Netherlands may not be for everyone. In Holland, ZZP'ers are considered entrepreneurs as they are using their own resources, ideas and ultimately motivation to strive in their own business. A one-man company if you may.
But like any entrepreneur, being in charge of anything without the safety-net a contract provides, a specific aptitude for certain things is required:
The ability to find your own clients (and maintain them).
The ease of organising and acquiring resources without depending 100% on a company.
Working alone most of the time.
The ability to withstand periods (most likely) of lack of 'jobs'.
If this sort of scenarios and/or aptitudes are not for you, I wouldn't recommend becoming a freelancer in The Netherlands… But hey, if you're all for it! There are a few things you need to do first.
The many, the proud, the ZPP'ers
If you're all bout the ZZP'er life, then you better ready yourself for quite a few things to do before starting. Holland considers ZZP'ers as 'one-man businesses', but a business nonetheless. From paying taxes to signing up the to KvK (The Chamber of Commerce), being a freelancer in this country has some steps.
Residence permit
Although it may be obvious to point out, you need a residence permit to start with. A residence permit that allows you to work an indefinite amount of hours, and grants you a BSN number.
KvK: Dutch Chamber of Commerce (Kamer van Koophandel or KvK)
After you've got your residence permit arranged, you need to register your business. Like we said, a freelancer in The Netherlands is considered a 'one-man business'. Like any business, you need to register it in the KvK (Dutch Chamber of Commerce).
There is no specific legal form for freelancers, so you need to choose your own one. This depends on your financial or legal preferences. You can even choose a VOF (general partnership) if you're working together with other freelancers.
Paying taxes
Like any other business, freelancers in The Netherlands cannot escape paying taxes. When you go to the KvK you should ask for a BTW nummer (aka a VAT number). The Belastingdienst (Dutch tax office), which will issue you with a VAT number.
The Dutch tax office collects the 21% of the BTW tax four times of year. So, besides of what you charge to clients, you need to add this extra tax amount.
Needless to say that doing your yearly taxes is slightly more complicated as a freelancer. Specifically because you calculate your tax independently. I got myself a good accountant friend and that solved my issue. So, keep your friends close, but your accounting friends closer.
Freelancing administration
An entire book can be written on how to better administrate your life as a freelancer. From counting your hours to see if your available for tax breaks, to managing your clients… Administrating your own 'freelancer business' takes into account a lot that most don't see.
Client-freelance relationship is an element to be heavily considered for example. If a freelancer is way too dependent on a client, the Dutch tax office could rule that he/she should be an employee of said client.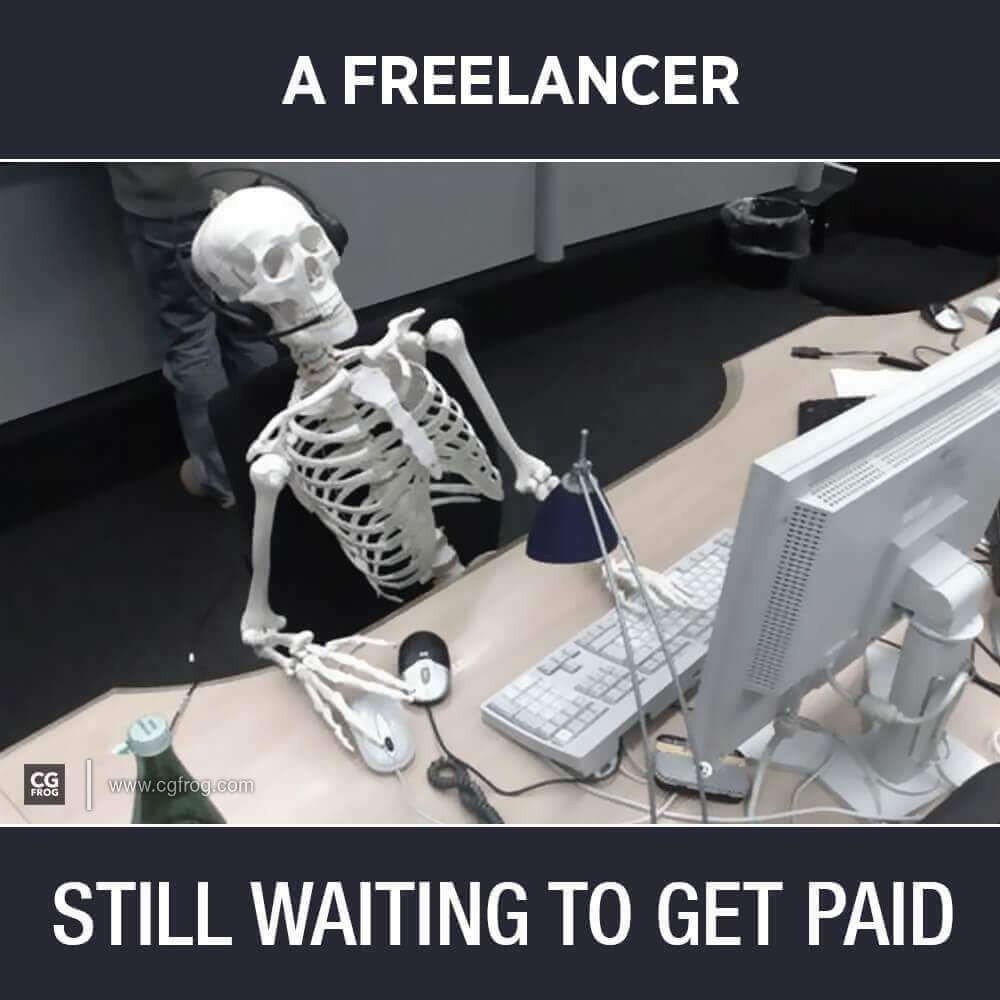 Business planning, getting an insurance and learning Dutch
If you are dead-set on becoming a freelancer in The Netherlands, it's important to understand that you are responsible for things to go great for your business. This means in the short and long-term.
Finding your own clients and advertising your services is crucial for any ZZP'er. I know freelancers that invested in a good website and digital ads for their businesses.
An insurance and pension plan are also crucial elements for any ZZP'er to have. These need to be provided by yourself and arranged by you. Although most times expensive, cheaper options have been popping out here and there as freelancers begin to organize themselves in support groups.
Finally, learning Dutch can really make life easier for a freelancer. Just think of paying your taxes, now imagine doing it in Dutch. Yeah, that's right. Although learning Dutch is not completely necessary to become a freelancer and/or acquire clients, learning this language makes being a freelancer in The Netherlands easier in many levels. Check out one of our many Dutch learning articles to get you started! 
What do you think of ZZP'ers and becoming a freelancer in The Netherlands? Do you have any experience being one? Let us know in the comment section below!