Besides having the best modern architecture, some fab' burger places and some great Smart City projects, Rotterdam also has some delicious new and trendy places opening up every month. But what's the best place to go? So many spots to choose from! What's on the menu? How's the vibe? To help you in your choice, DutchReview went out to Rotterdam on a 'fact-finding' mission (aka tour de eating)  to show you 5 creative and great restaurants that have opened in the past year!
AYLA
If you've been keeping track of the city's new spots, you'd know Ayla would make the list. It's been written about many times and rightly so: Ayla is not only a treat to the taste buds but the venue's amazing interior is a gift in and of itself.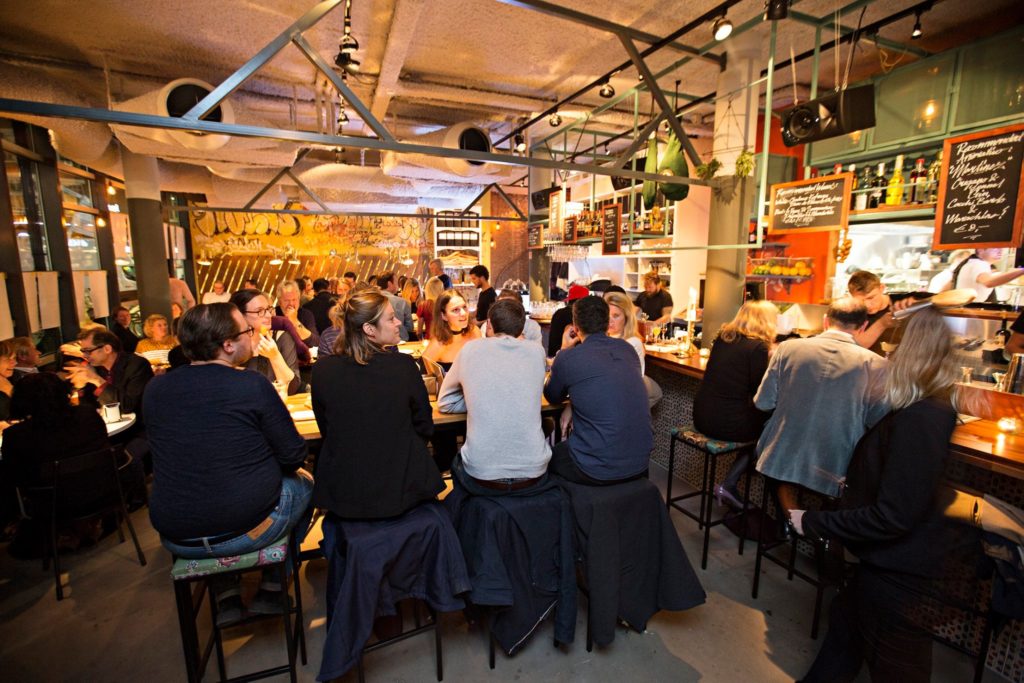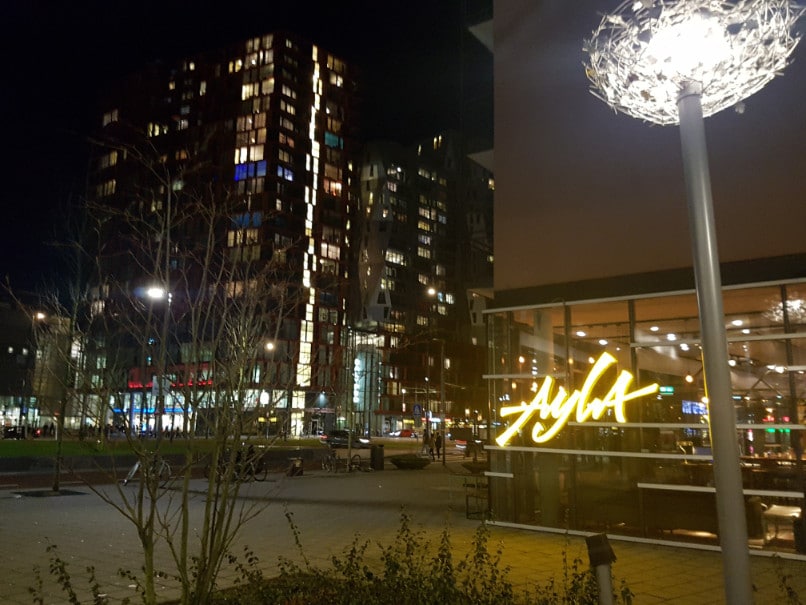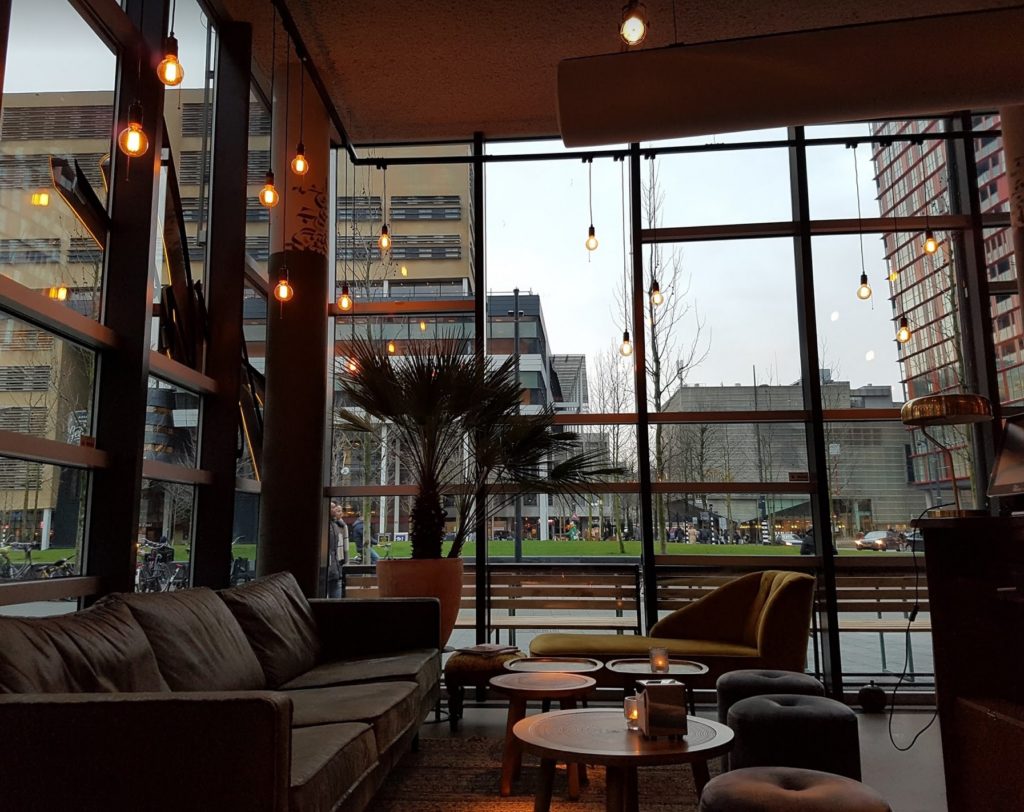 It's a eclectic mix of Mediterranean, urban and orientalist chique that just totally works. And in that sense it's also a welcome break from the hipster 'airspace' design that so many places now (try to) rock when it comes to interior design.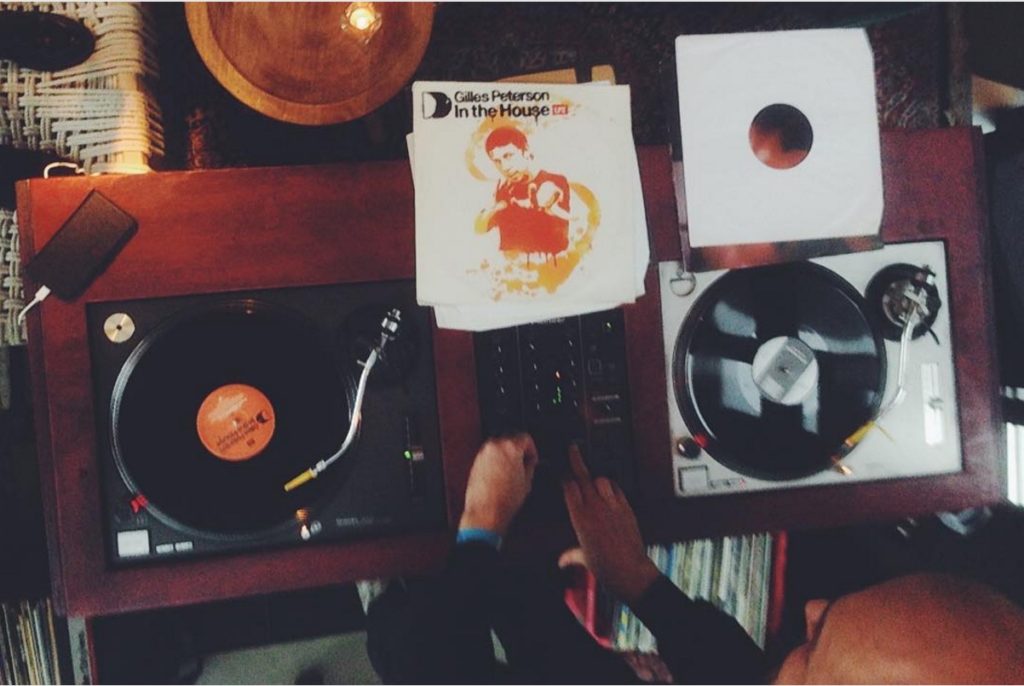 On the intersection of the West-Kruiskade and Kruisplein (just 100m away from Central Station), Ayla is the new project from the people that gave you The Suicide Club and Biergarten Rotterdam. They also set up the pop-up 'Ontbijtbar' in the same location before Ayla came to fruition. If you visited any of these places then you know that this guarantees a hip and creative approach, (which was certainly true for their cocktails) but how was the food?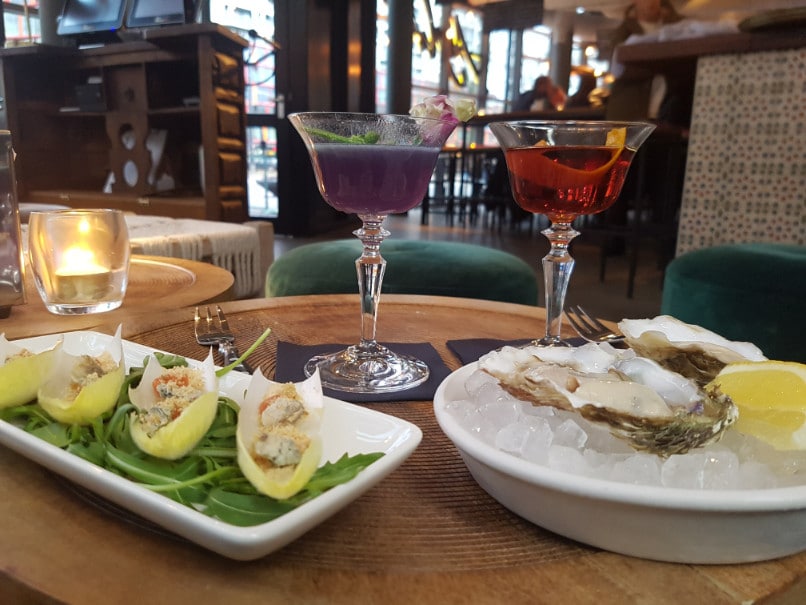 Creative and crazy delicious, that's the food in a nutshell. Weird combinations of ingredients are often hit or miss, but Ayla's execution consistently hit the mark. It's worthy following the staff's recommendations since they hit the bulls eye with their first round. You might expect the Iberian ham and the scallops to shine, but it was the cauliflower that unexpectedly stole the show (the nice Dutch word for it is 'Bloemkool').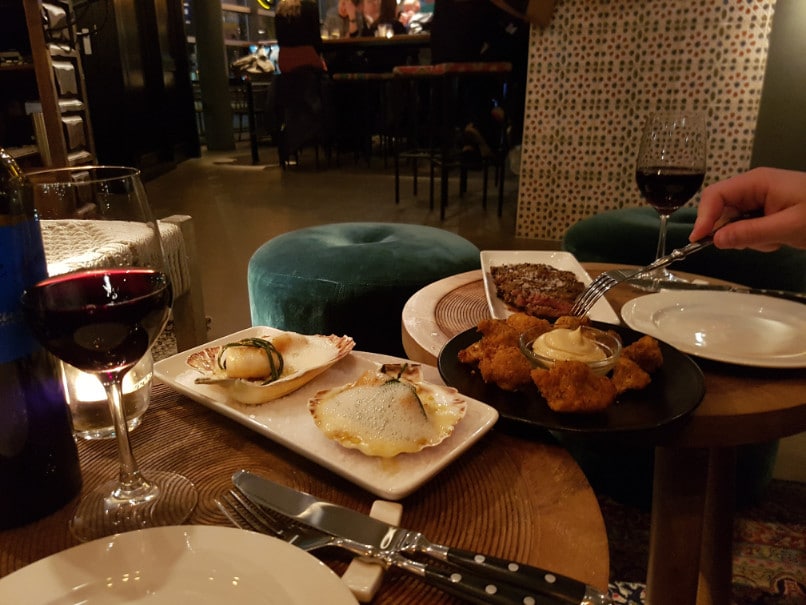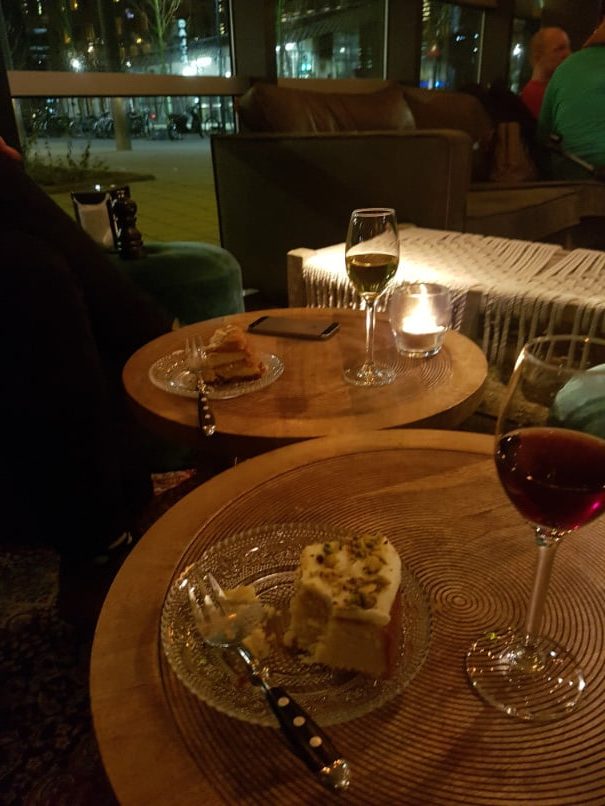 Normally I would post a picture of their menu, but they change it up every week so it wouldn't help much. They've got a terrace during the warmer seasons and I've heard that breakfast is also a must-have, so Ayla has your back pretty much every moment of the year (or the week, they're open 7 days).
Address: Kruisplein 153
Website | Instagram | Facebook
DERTIEN
Not into shared dining that much? Perhaps even better food can be had at 'Dertien'. Normally when visiting a hot spot I'm always busy shooting pics of my food (ahem, for work) and the interior. This time was no exception and no picture was more justified than the one of the giant old-school menu sign right above the bar.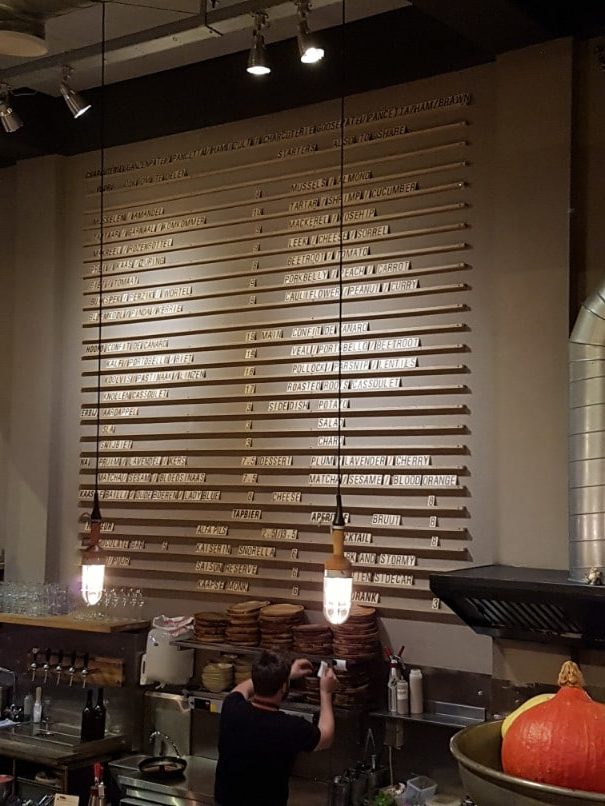 So once again there's no physical paper menu, but there is some delicious food. The menu also changes frequently, but I'm hoping that they still have the pork belly and mussels (with cream and almonds, so good).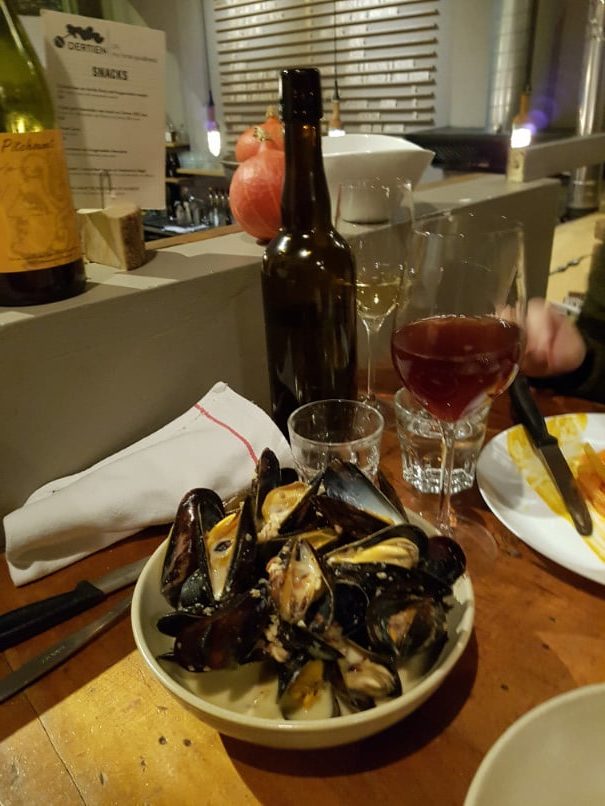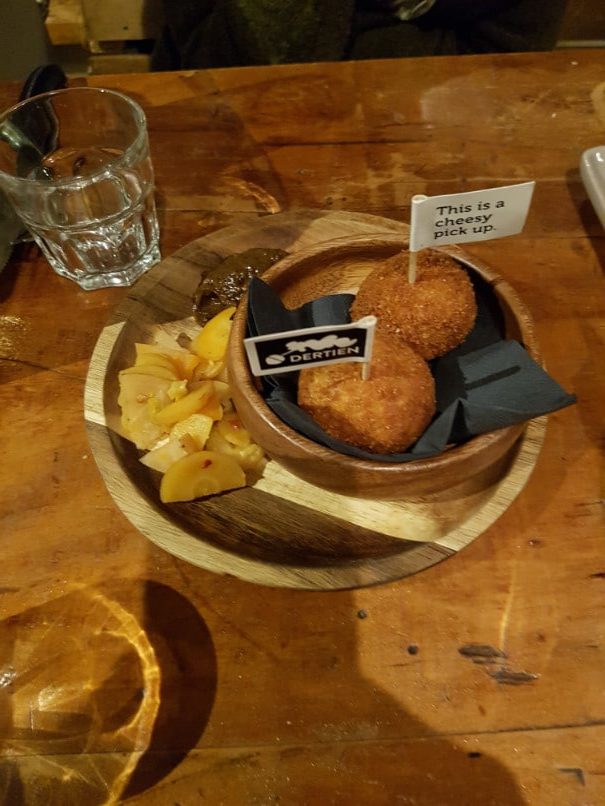 That big bitterball was a no-brainer for us at DutchReview: instant hit. And look at the size of that bavette, no Dutch thriftiness there!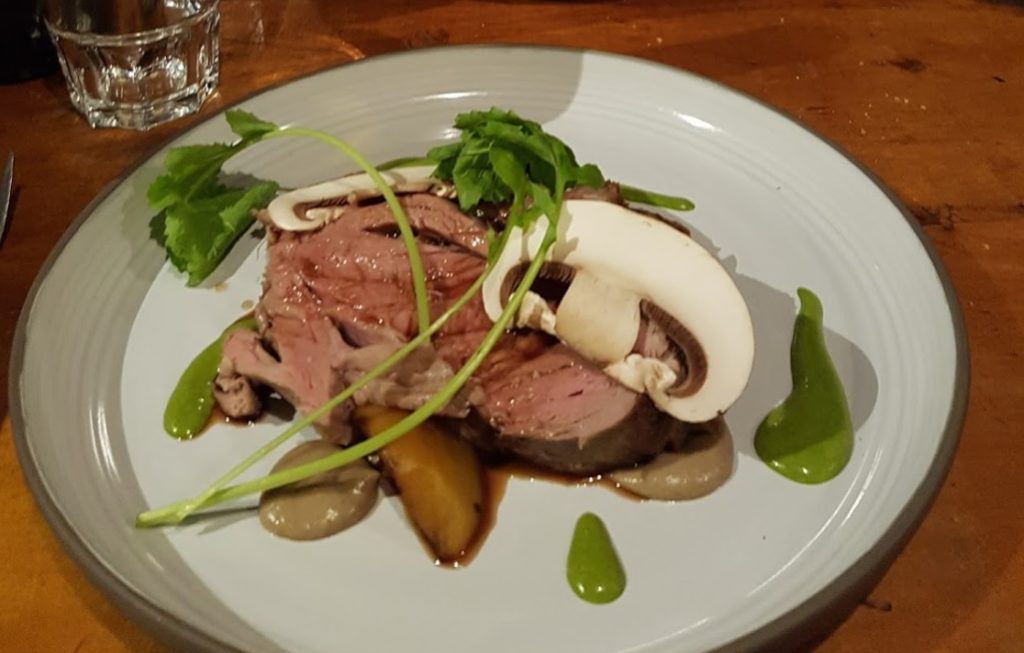 Big plus, in my book, is that Dertien works with a lot ingredients from the region. Always a nice touch when you know it's locally farmed.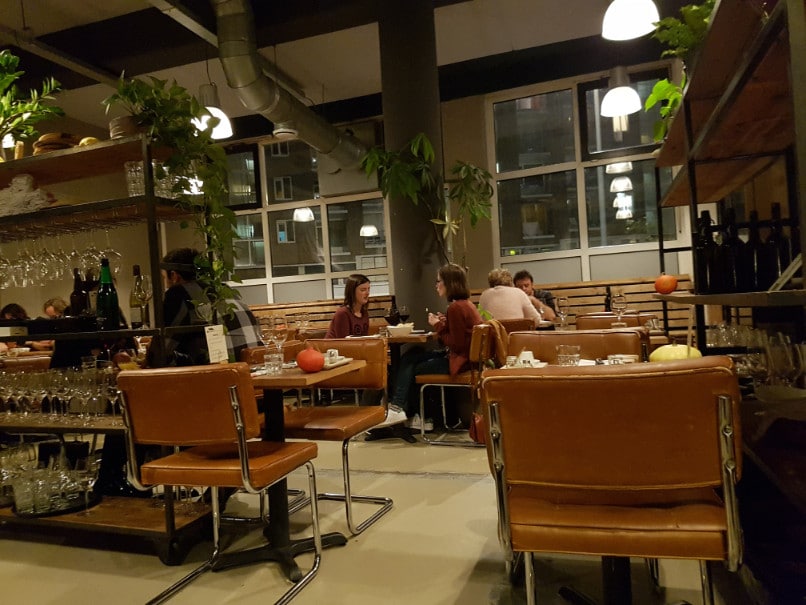 I also have to say that their service was at a higher standard than the other places and pro-tip, ask them to pair the wines with your courses – they know their stuff and we got to taste some really original wines!
Address: Schiedamse Vest 30
Website | Instagram | Facebook | Twitter
THE FISH MARKET
Looking for something fishy? Try The Fish Market!
In one of the most exciting neighborhoods in the city there's a seafood restaurant that's definitely worth a visit. The Fish Market is located in the city-center between one of the most luxurious fashion streets of Rotterdam, De Meent, and near one of Rotterdam's architectural highlights the Markthal. The menu offers you an exciting choice between all the high quality seafood classics like lobster, king crab, scampi's and more.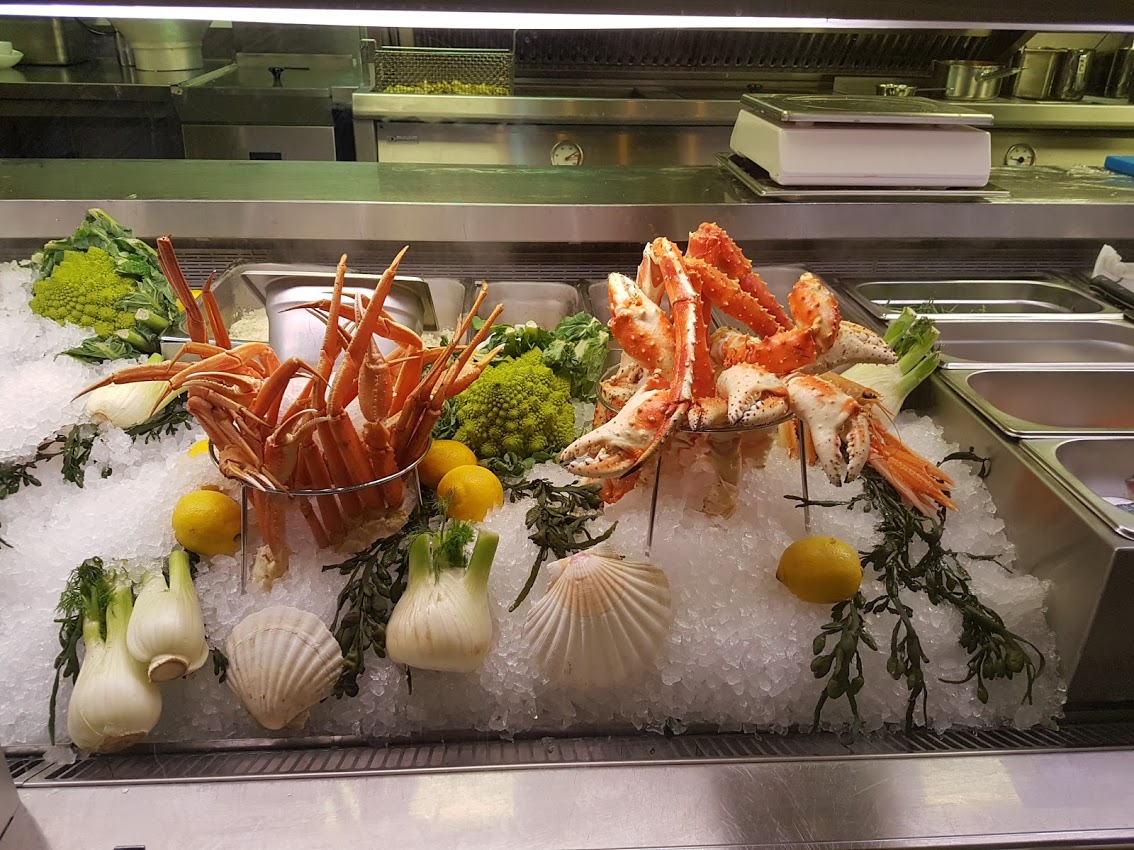 Both the owners have worked in several Michelin star awarded kitchens and this can easily be found in the taste of every dish. And it certainly showed in the plating as well.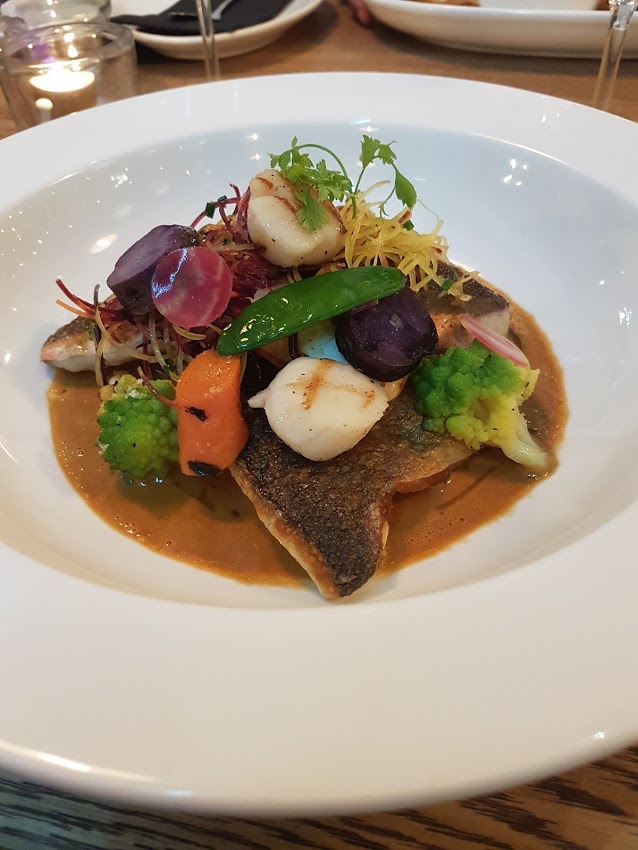 The huge outside terrace is perfect for some oysters in the sun on a Friday afternoon or a nice evening dinner with the energy of the Dutch city of cool all around you. The inside interior fits the theme of the sea nicely as well. The open kitchen is separated from the cozy and warm interior of the restaurant by a bar of fresh products that are displayed for you to choose from. And the tanks containing the fresh lobsters and king crabs give the whole place a finger-licking finishing touch.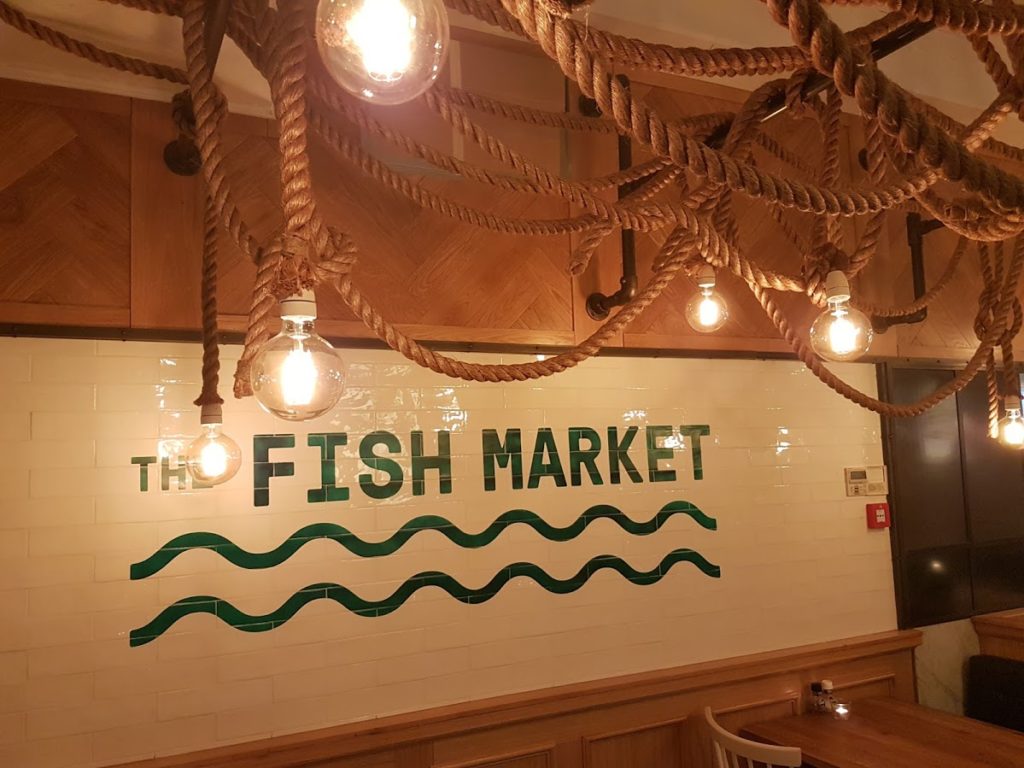 All together this is a perfect place with high quality seafood for a good price.
Address: Binnenrotte 105-111
Website | Instagram | Facebook
LOLA
In literally the same street as Dertien, the Schiedamse Vest, is Lola. Although with a focus on tapas and pinchos (with a twist),  Lola is on a very different culinary road. We visited Lola when it was still breezy and dark outside, but Lola's fresh interior, summer spirited bites and the friendly staff (thanks Casper!) make for a wonderful summer feeling.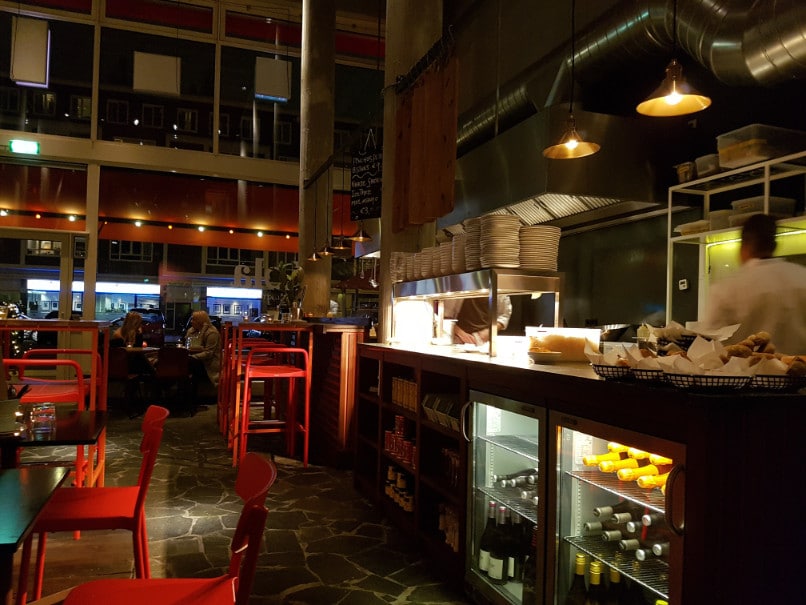 Lola's interior is best described as vintage retro funky Latin (totally made that up myself) and it's a mix between a bar and a restaurant. The open kitchen adds to the already buzzing atmosphere inside. Absolute eye catcher for your nostalgic inner-nerd was their Donkey Kong Arcade machine!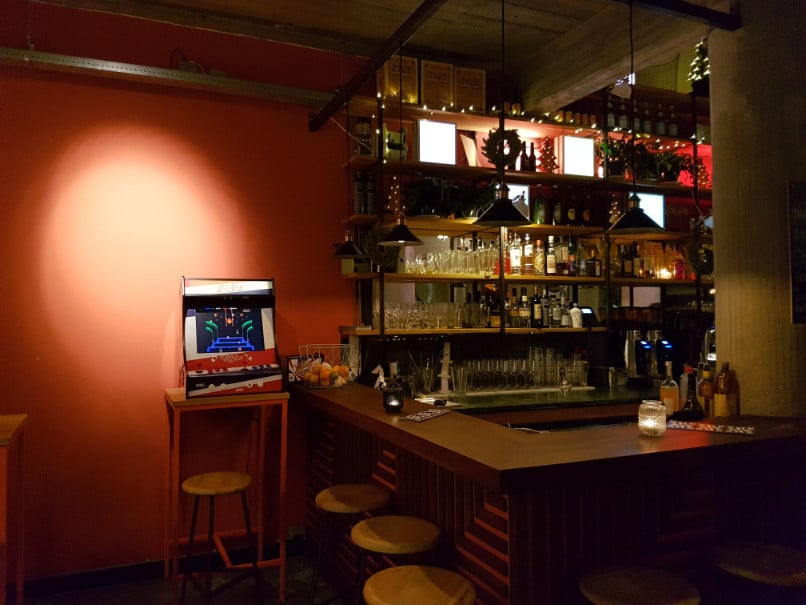 So you won't find most of those classic (and sometimes tiring) tapas here like the albongidas. Instead, the absolute winner was the 'Lola plank': plenty of delicious bites are served on a wooden board (the Dutch word is 'plank') and for a good price you get a great deal of varying bites. And could there be anything better than chorizo croquettes?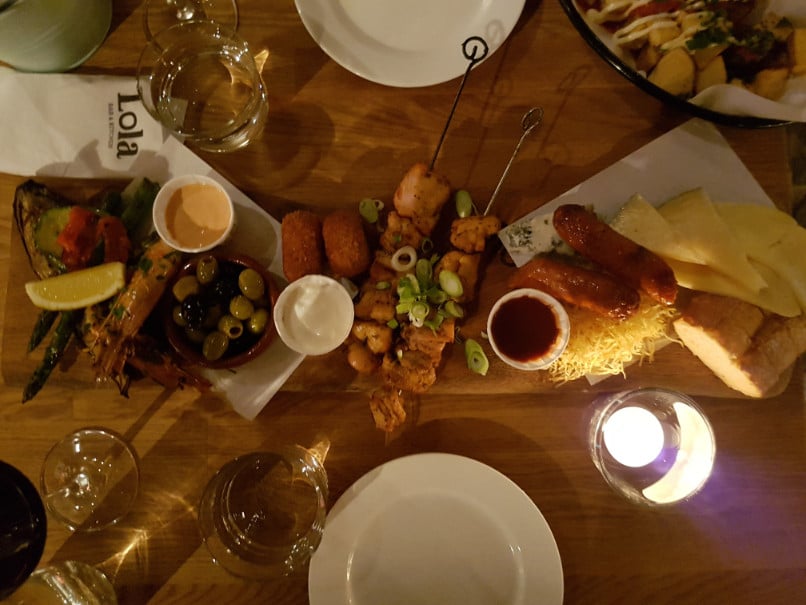 Another one that made my day was the Iberian ham, for the love of god order that one when visiting Lola. Drinking was also done with a twist. Besides good Spanish wines and beers, their Sangria also really shined and they even mixed some affordable and tasty cocktails.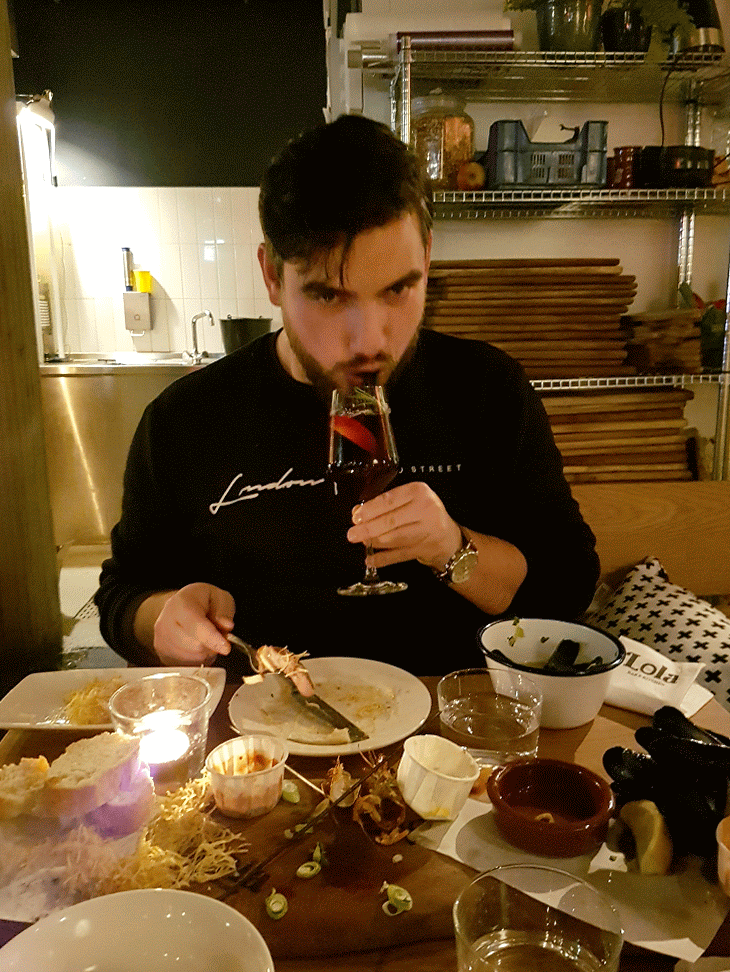 Can't wait to taste them again on a nice summer night!
Address: Schiedamse Vest 56
Website | Instagram | Facebook
MEAT ROTTERDAM
To tell you the truth, the 'Oude Haven' was always one of my favorite spots in Rotterdam because of the nice terraces and views and such – but never because of the establishments of there. Old, campy and certainly not that creative. Luckily that has changed with arrival of Meat Rotterdam, and lucky for us, we just happened to visit it when the sun showed its happy yellow face.
As you can see, Meat Rotterdam wins the prize for the best view to be had:
Their name is kind of a giveaway; they call it a 'Vleeschcafé' themselves, and we came ready to taste some serious meat classiness. As the appetizer we went for the 'Proeverij' (which means appetizer in Dutch, how convenient) and the truffleballs (because obviously you need to go for truffles whenever available).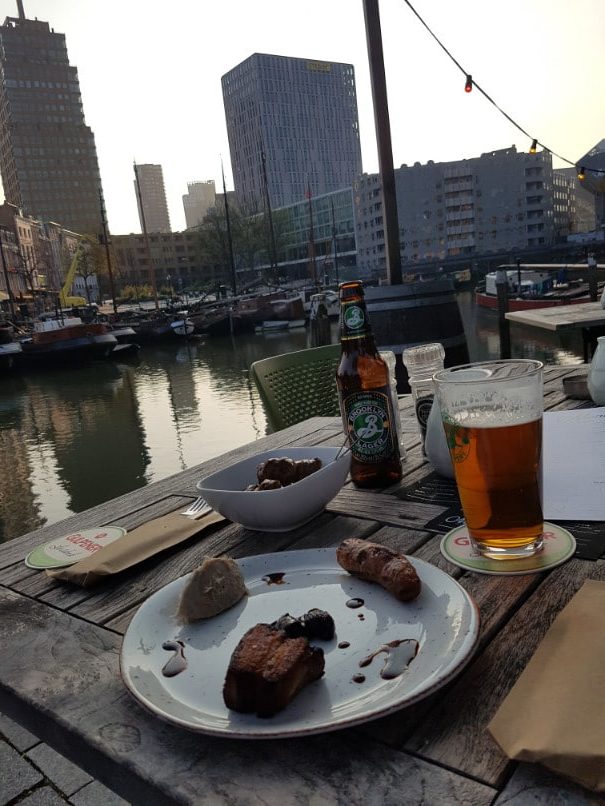 After a while it got chilly and we moved this meat eating inside. Their decor has a lot of manly wood going on, quite suitable – all in all it's a welcome addition to the Oude Haven.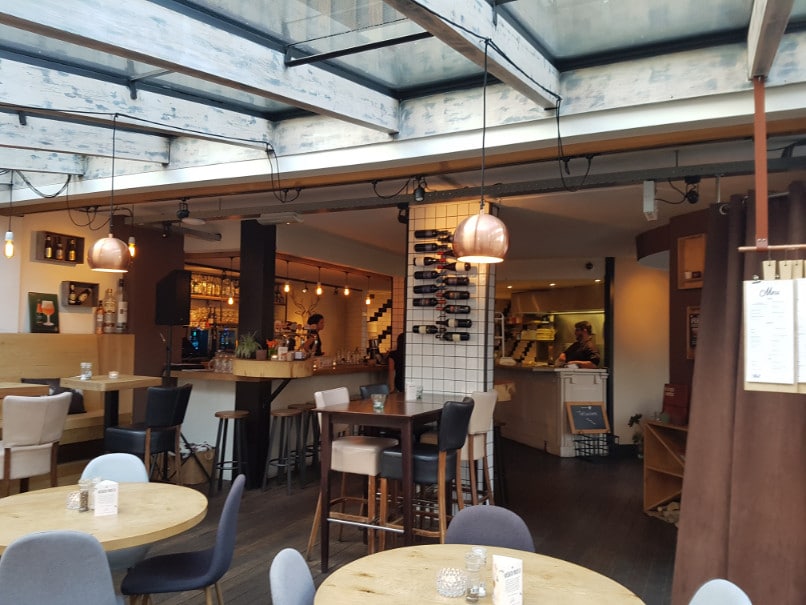 Of course the main menu was, how surprising, meat! We had the 'kogelbiefstuk' and the picanha. Both were done perfectly – here you can see me having a great moment: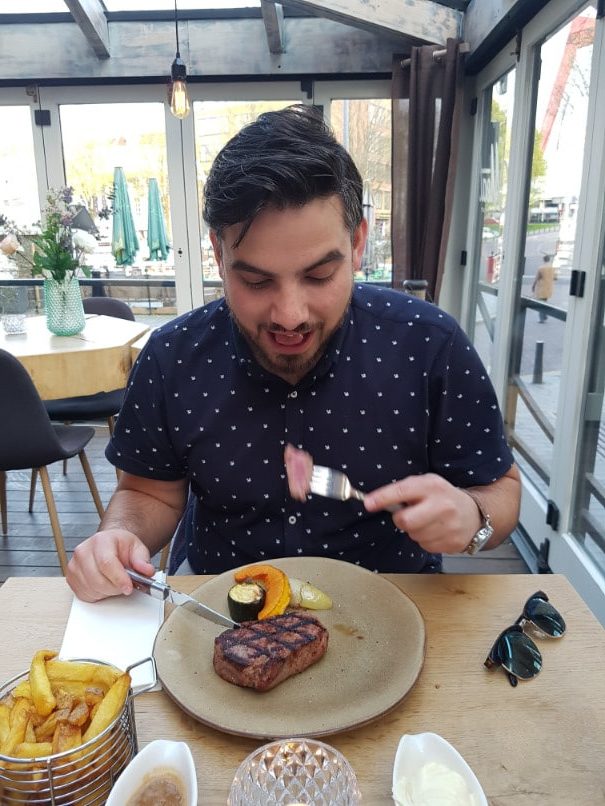 So if you're ever in the mood for some good meat and views to go with it, Meat Rotterdam has your back. It has one of largest terraces in Rotterdam, so this one is always a good choice if you want to sit outside.
Address: Haringvliet 637
Website | Instagram | Facebook
That's it! Next stop: 'great places to have lunch in Rotterdam'. If you have any suggestions or comments feel free to share!