Yesterday, for the first time since 1999, Feyenoord officially won the Dutch Eredivisie after a 3-1 victory over Heracles. A loss or tie would have broken hearts all through Rotterdam, but a hattrick from veteran Dirk Kuyt meant Feyenoord are finally able to lift the trophy that they have waited so long to reclaim.
Feyenoord supporters, after suffering a dry-spell of nearly two decades, have exploded in a frenzy of joy and conquered the city of Rotterdam to celebrate. Supporters from all over rushed to the nation's second largest city to be part of the festivities. So many people showed up, in fact, that an NL Alert had to be sent out warning the public that the city center was overcrowded and urged those who weren't already there to stay outside of the city.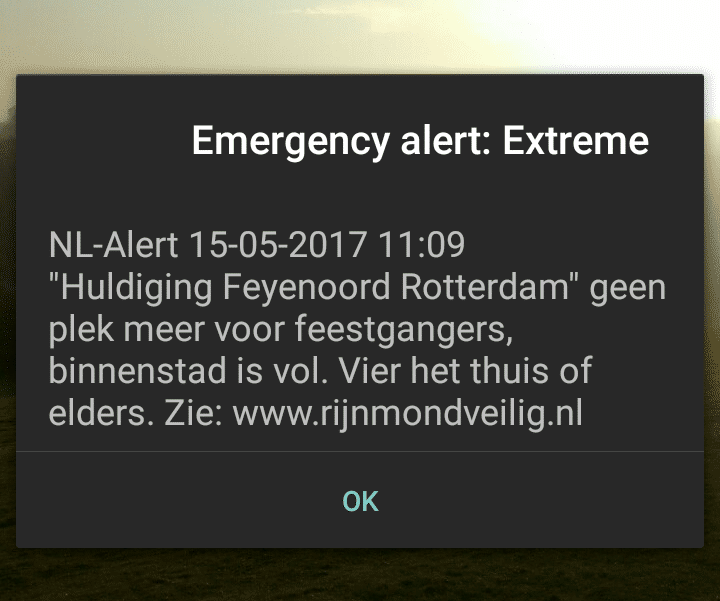 For those smart enough to get there on time, however, the center became one of the city's biggest party in years. Hofplein's fountain was filled to the brim with gleeful party-goers and the rest of Coolsingel was just as crowded. And of course, there was plenty of singing.
Eat that, Donald. pic.twitter.com/OjDf92aMRk

— Rutger de Quay (@rutger_) May 15, 2017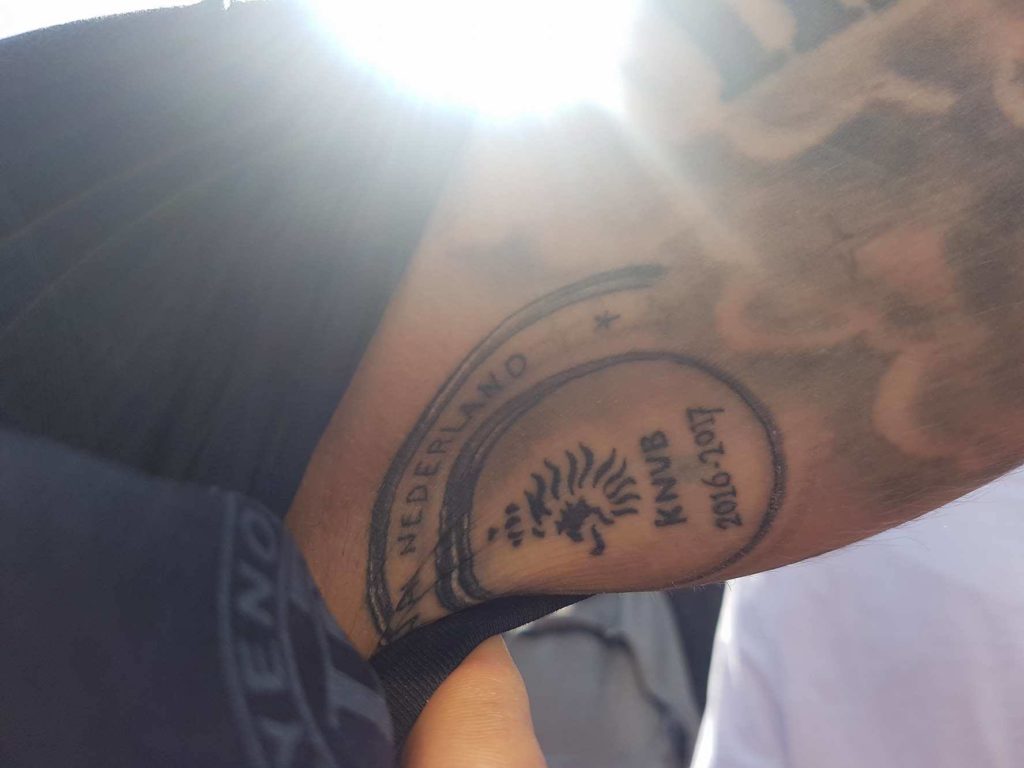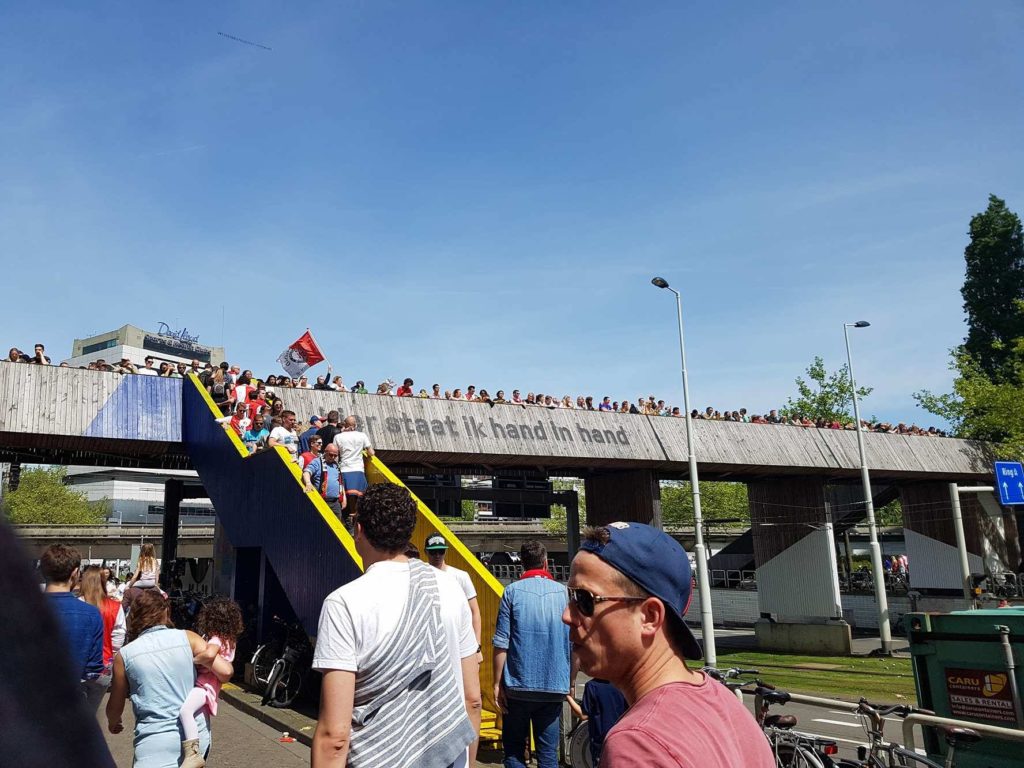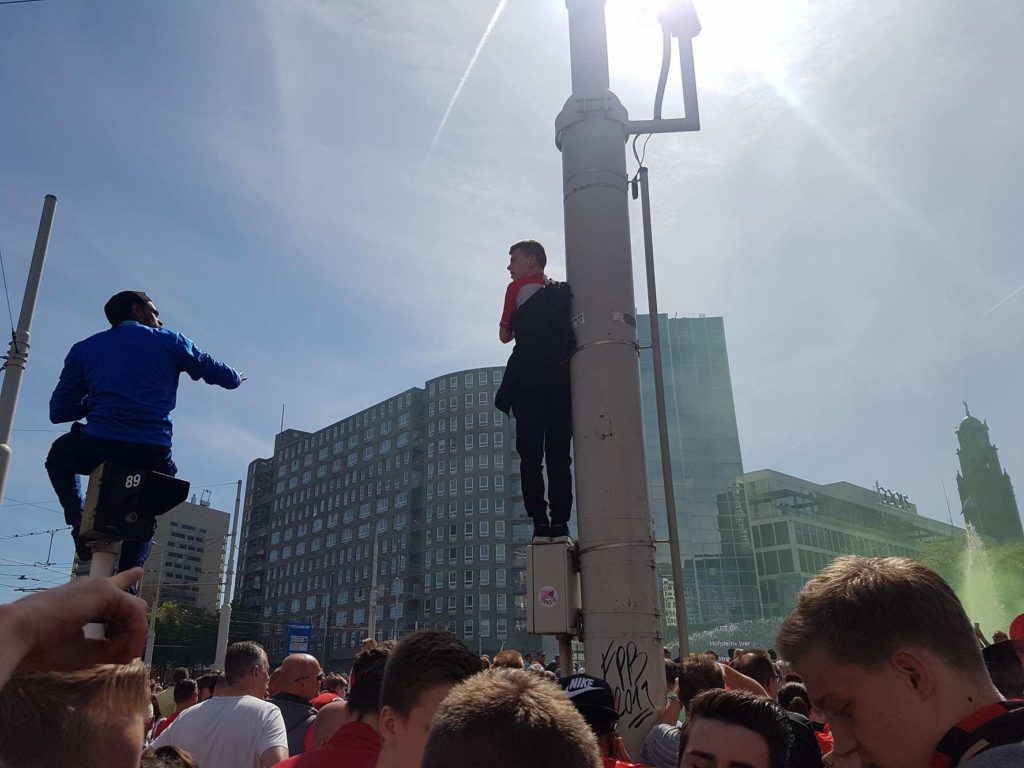 More to come people! More to come 🙂