Let's face it, everyone likes killing zombies, and Amsterdam's VR Arcade is taking it to the next level.
By this time, if you know anything about virtual reality, you know that it's likely to be the future of gaming (and possibly movies, simulation training, and more). Technologies like the HTC Vive, PlayStation VR, and Oculus Rift are amazing. They allow for a brilliant immersive experience and exceptionally accurate hands-on capabilities.
Nevertheless, these systems are built to be used in the confines of an average living room, so walking around and potentially crashing into a cupboard filled with all your prized china is a bit of risk. VR Arcade Amsterdam has sought out to solve this exact issue.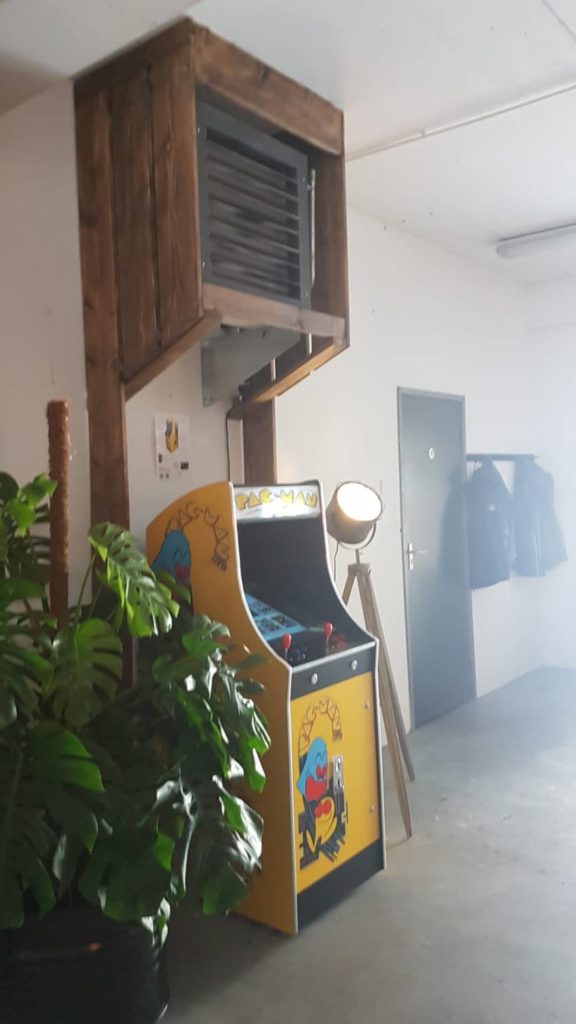 Europe's first free-roam VR experience!
Located a couple minutes' walk/bike into Amsterdam North, you'll walk past EYE, the VR Arcade have created Europe's first free-roam virtual reality experience. Groups of 4-5 people can walk around in virtual environments without worrying about crashing into walls and other people (at least not more than in real life).
Of course, they could use this space for a lot of different activities, but naturally it's being dedicated wholly to the free-range slaughter of zombies… because what else would you do with this technology?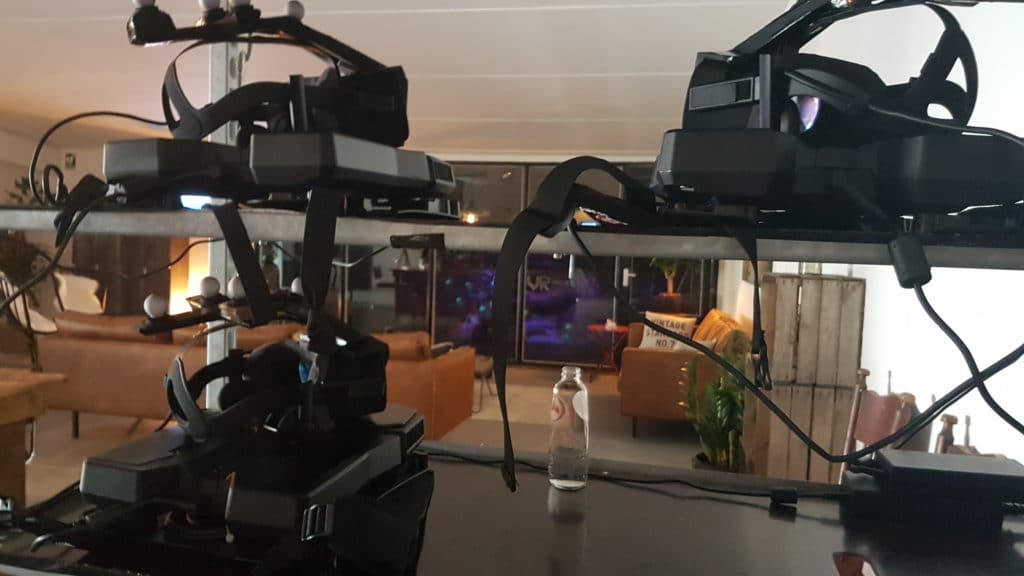 It's not just about shooting zombies.
The experience starts before the zombie game, though, so if you've never experienced VR before, you'll have plenty of time to adjust. Upon entering the VR Arcade, players enter what is essentially a large living room with a bar. If you're early, you can grab a drink, relax, and if there's another group in the zombie game, you can watch them both on a nearby screen and through the window that looks into next room (which should be extremely hilarious)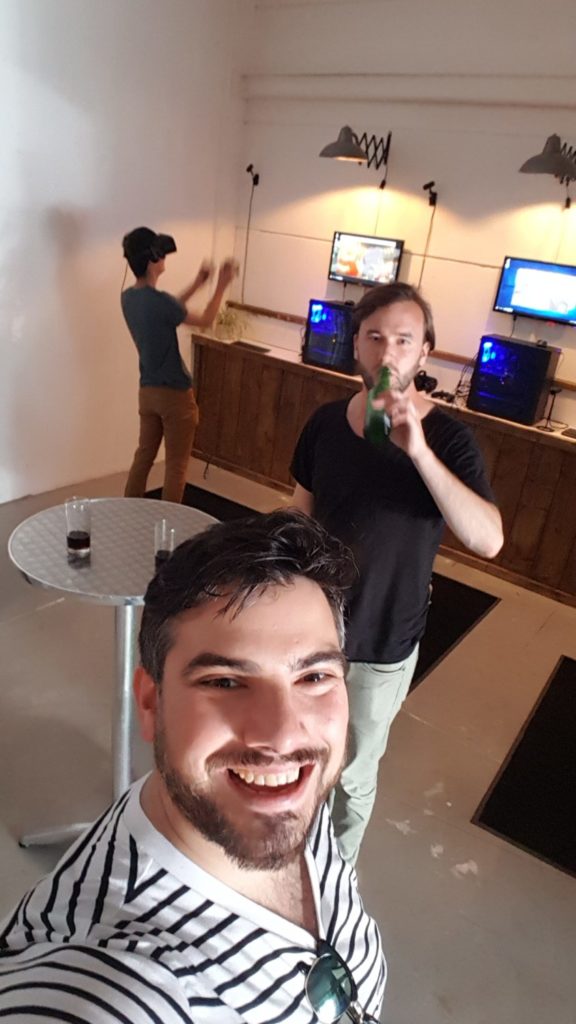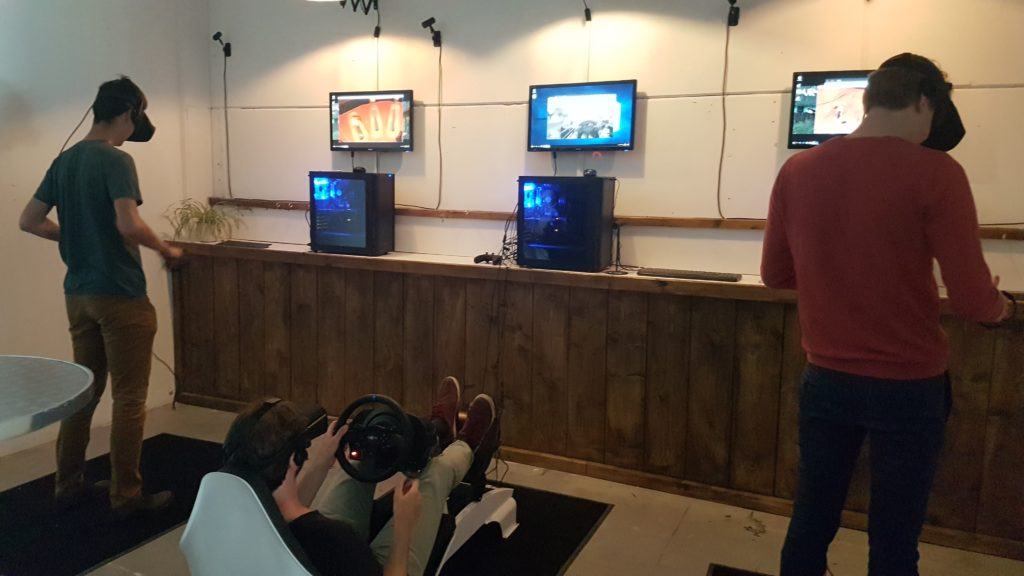 Groups visiting the VR Arcade book 1 hour of time, where 30 minutes of it is spent in the zombie game simulation. The other 30 minutes provide an opportunity to test out the 3 Oculus Rift set-ups that are installed in the large living room. So if it's your first time in VR, it's a good chance to get a feel for the technology. Once it's time the friendly staff will explain the game and next thing you know you're running around shooting zombies.
But shooting zombies is the best part.
As you explore abandoned hospitals, houses, and farms, zombies come flooding in from all directions, threatening to kill you (at least virtually) as you and your friends fend them off desperately with your firearms. All the while you're trying not to be distracted by the gorgeous and massive moon that hangs over the quiet landscape.
It really is a fantastic experience as you run around with your friends, firing an infinite (thank god) number of bullets at the oncoming undead horde with only one goal in mind: scoring points….I mean, sure you're also trying to survive, but let's be fair, it's about the points.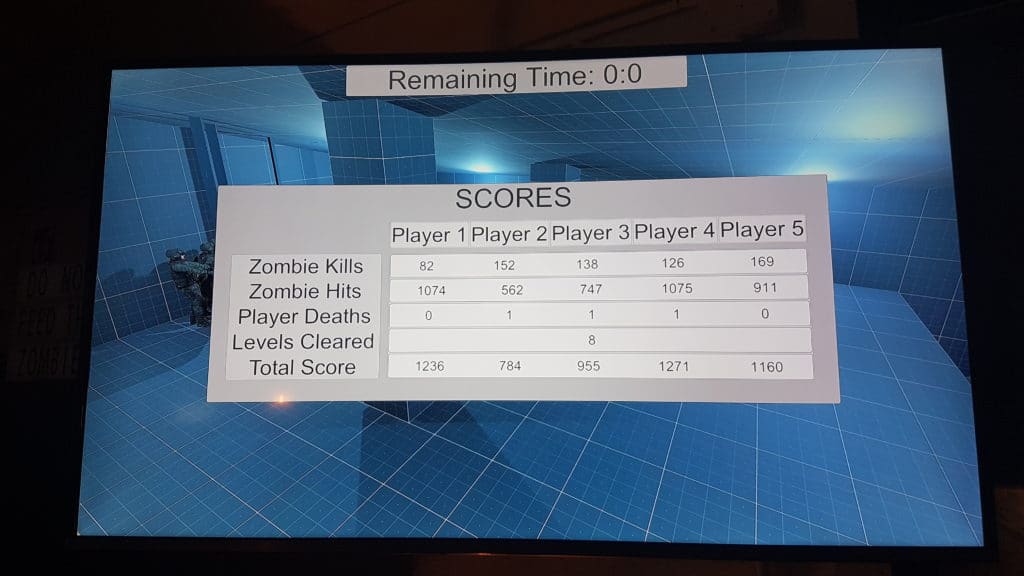 Interested in visiting the VR Arcade?
All in all, the VR Arcade's free-roam experience creates a wonderfully open approach to virtual reality. So whether you've never done VR before, or if you're highly experienced in it, or if you just want shoot zombies and score points, the VR Arcade can appeal to all. Just make sure to book an appointment on their website before you visit!
Opening Times:
Thursday 15:00-22:00
Friday 12:00-22:00
Saturday 12:00-22:00
Sunday 12:00-18:00
Address: Asterweg 19E1, 1031 HL Amsterdam
Website | Instagram | Facebook |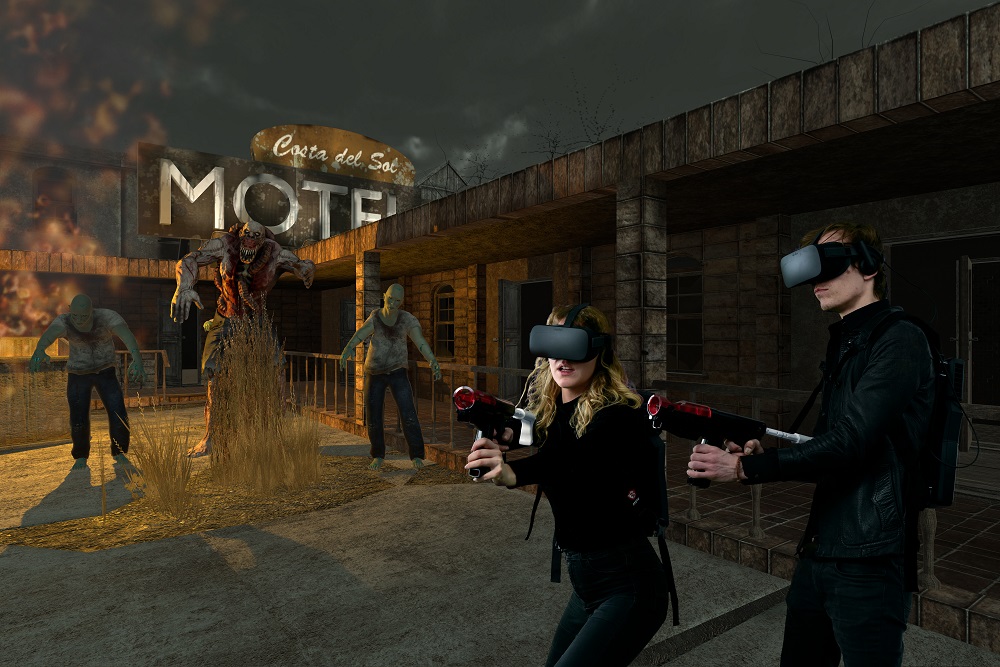 PS. That cover picture of us five is also included in the whole sha-bang!