Yesterday a very frustrating story unfolded with travelers from a China Eastern Jet. The airplane passengers were stuck at Schiphol airport for 4.5 hours, without being able to leave their plane. 
Why were the airplane passengers stuck at Schiphol airport?
Yesterday air passengers that were traveling from Shanghai to Paris have been stuck for hours on their plane at Schiphol. The plane landed at Schiphol after a flight of about 12.5 hours around 5.30 am, after which it was parked for hours. The reason why the China Eaastern Jet flight could not continue on its original journey is because of poor visibility in the French capital. The flight left again at about 10:45 a.m. It eventually landed at Charles de Gaulle Airport just after 11:30 am, making the total travel time for the trip nearly 19 hours.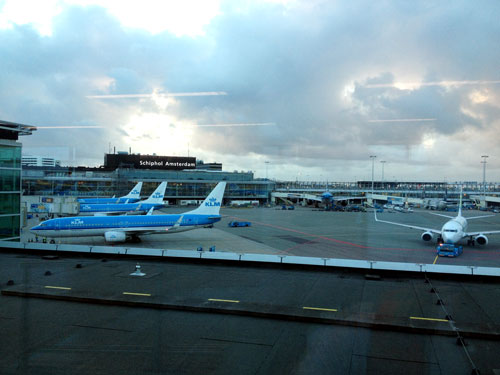 Why were the airplane passengers stuck at Schiphol not allowed to leave the plane?
The passengers on flight #553 were forced to wait inside the plane at Schiphol Airport for over 4.5 hours. According to reports, nobody communicated details with the passengers about what could happen, or when updates would be available.
The story gained attention after one of the passengers tweeted about the frustrating situation he was in. Chris Leunders' final destination was Amsterdam from the beginning. He was not allowed to disembark due to procedures. Instead, he was first flown to the original final destination Paris to then catch a flight back to Amsterdam.
When you are at your destination, Amsterdam, but China Eastern doesn't allow you to leave the plane? What kind of airline is this? Instead they fly you back to Paris and then you have to fly back to Amsterdam. How do you you call this service? pic.twitter.com/KjyRQHE14h

— Chris Leenders (@Chrisleenders1) November 15, 2018
How would you have reacted if you were one of the airplane passengers stuck at Schiphol airport for 4.5 hours? Let us know in the comments below!