According to a study published by the Ministry of Agriculture, Nature and Food Quality, Dutch households are wasting less and less food. In 2019, Dutch people are expected to waste 34.3 kilos of food per person, a decrease of 7 kilos since 2016.
Dutch people have wasted less fruit, vegetables, dairy and bread in particular over the last few years. Almost half of discarded food currently is "unavoidable food loss", like peels, cores and bones. Currently, 9.5 percent of purchased edible food per person per household is wasted. This amounts to about 120 euros worth of food each year- which sounds like a lot. However, back in 2016, this was 145 euros per year. So there's definitely a massive improvement going on here.
Less drinks wasted, too!
There was also less waste when it comes to drinks. Far fewer liquids such as coffee, tea, milk and soft drinks were flushed down the sink or the toilet. The amount of wasted drink is estimated at 45.5 liters per person: almost 11 litres less than 2016! All that Dutch stinginess has a good side apparently.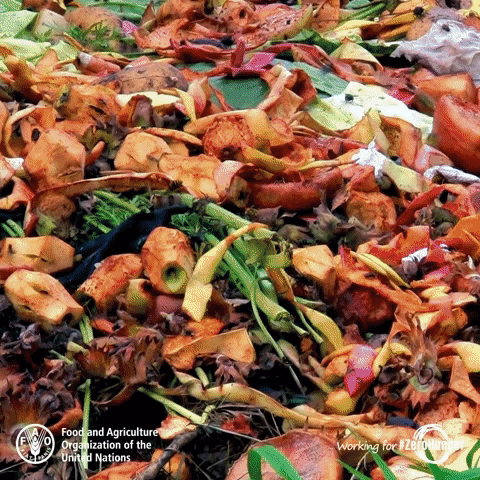 130 households surveyed
So how was this information gathered? First of all, 130 households in 13 different municipalities were studied. In addition, over 1000 people were given a survey about food and another 1000 about drink waste.
Minister wants to halve food waste
The Minister for Agriculture, Nature and Food Quality, Carola Schouten, wants to halve food waste. She believes that the extra attention given to food waste has been a major factor in the decrease the survey shows. However, by 2030, she wants to halve food waste (in comparison to the amount wasted in 2015). "It is unjustifiable that food is lost, whether it is in the chain or in people's homes," the minister said to nu.nl in an interview. Households are responsible for around 23 to 32 percent of the total waste in the food chain.
Have you been trying to lower the amount of food you're wasting? And how can we all do better with food waste? Let us know in the comments below. 
Feature image: USEPA/Flickr.