Ajax plays Manchester United tonight for the UEFA Europa League Finals. Now is the time to crack a beer and get hyped.
In honor of the event, Amsterdam is decked out and ready for the game tonight, I went for a walk around the festival grounds yesterday just to take at look at the digs. 3 jumbo screens and most of the Museumplein will be the home for thousands of Ajax supporters; whether fans for the night or fans for life, the Dutch vs. English battle will be a great match indeed.
The Iamsterdam sign looks great with an Ajax stripe. Regardless of how you feel about Ajax in the Dutch league the important thing now is Dutch representation in a major European final.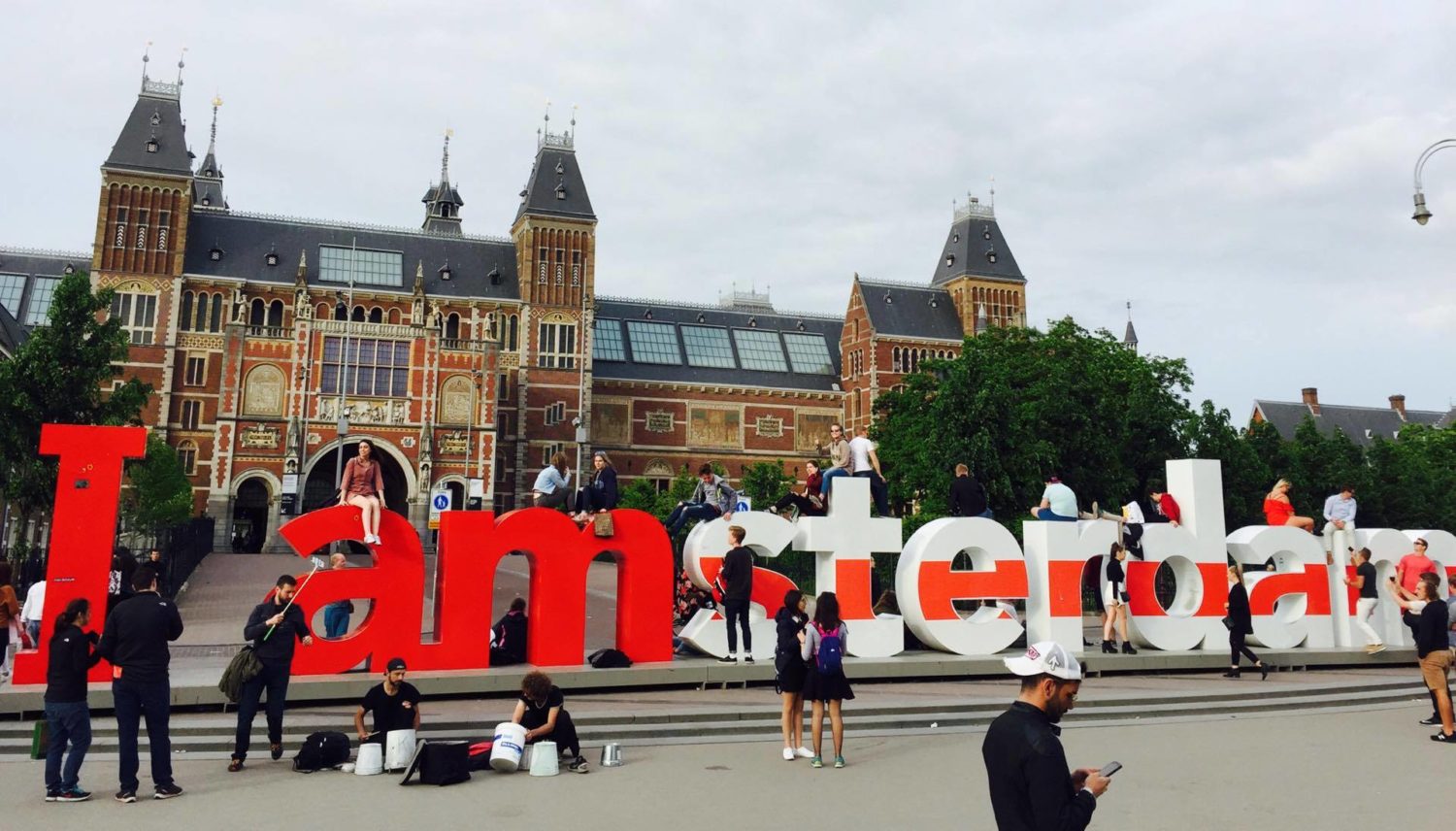 Can Ajax win this one?
Can the young Dutch team accomplish quite a remarkable feat tonight? Will they stay together after this season or be eaten up by other clubs as often happens when a Dutch team strikes it big. After all it's been a while since Huntelaar, van Persie and Robben rocked a Dutch league jersey. Read more about the game right here.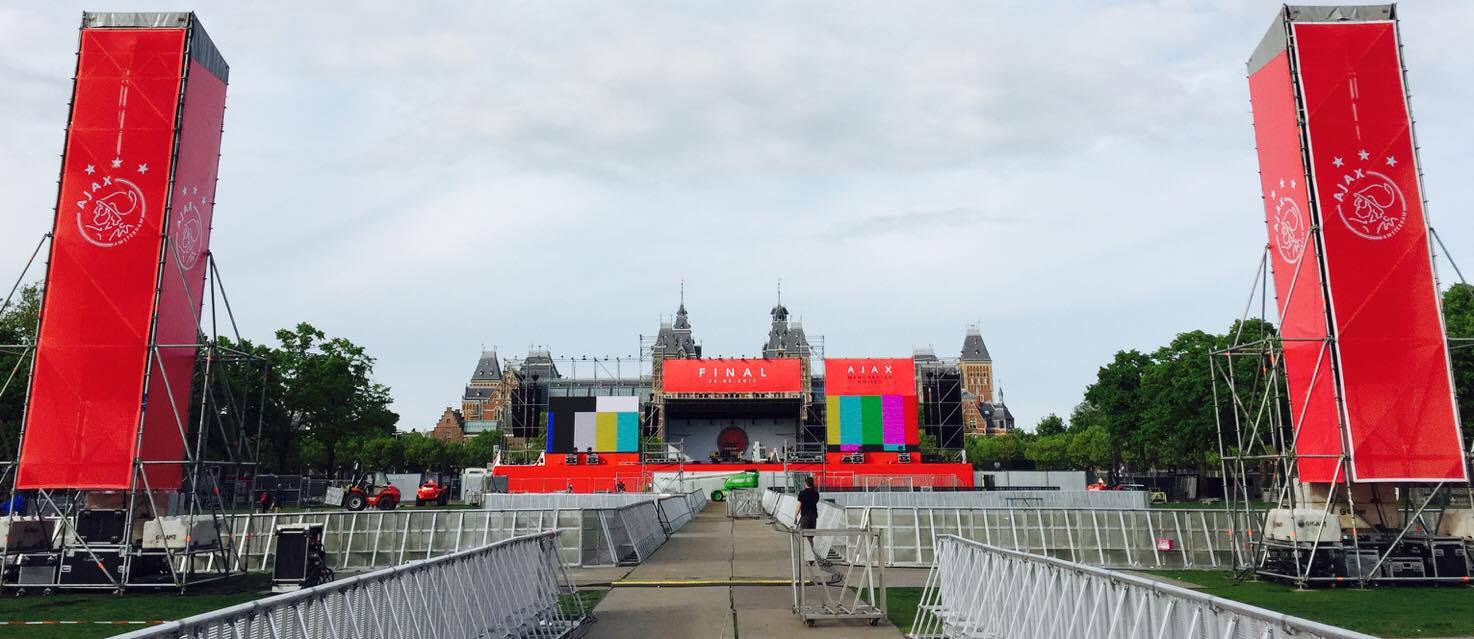 Where are you watching tonight?
Tonight at 20:45 it all kicks off, either get a good spot at the plein yesterday, find a good watching party, or hit your local sports bar, this should shape up to be quite the game to round out the season and give us a good look at the future of the Dutch team when the 3 old timers mentioned likely retire from international play after the 2018 World Cup or the next Euros.
Update: Just took this less than an hour ago, get HYPED