Former Dutch boxing star Rudi Lubbers and his wife, Ria were on the verge of existence living in slum conditions in a caravan in a rural area in Bulgaria. Professional cyclist Rini Wagtmans and Rudi's long-time friend started a public campaign just on time to save them from almost certain fatality.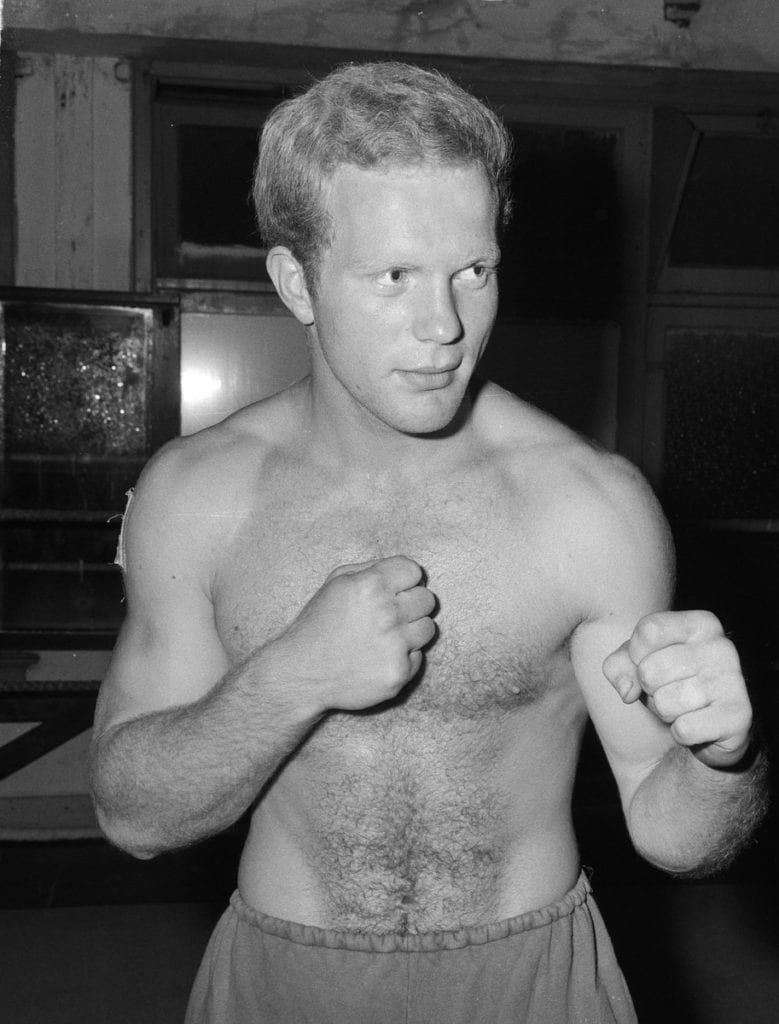 Rudi Lubbers, the only Dutch professional boxing champion who competed against the notable Mohammad Ali, heroically withheld 12 rounds and lost by points, was, for many years, very far from living the glorious life of a professional athlete. He was traveling around the world in a caravan, accompanied by his wife and a bunch of stray dogs.
The couple settled in Bulgaria some time ago, and kept a life of minimal comfort, always surrounded by their favorite pets. At the end of January, increasingly worried for Rudi, his old friend, Rini Wagtmans set a campaign and made a public appeal to get the former boxing star a much-needed help, and by accident, did it just on time – a visit to Rudi and Ria on sight revealed she is in a very critical condition.
What happened to Rudi
The general facts that led to his dip into the dirt are widely known to the public – in 1986, while in Algarve, Portugal, Lubbers was arrested for possession of hashish. 350 kilos are found in a caravan of his use which belonged to a couple he knew.
The more intimate details of his rough life are added by Rini Wagtmans, who has been trying to help Rudi for a very long time. Despite denying any participation in drug trafficking, Lubbers was sentenced to 8 years in prison in Portugal and was left with two things – to write letters to the royal family, asking for help (and never receiving it) and with one daring friend, Ria, who he knew since childhood.
In a wicked way, this only friend will be the thing that's going to turn his life around a lot more than the prison sentence did.
Shortly after being imprisoned, unsuspecting Rudi has found himself …. married to her. The only way to visit him in prison was for Ria to be family, and a complaisant Dutch consular office played along – they stamped a note saying she is his wife.
Tied up like that, Rudi and Ria traveled across Europe in a caravan, accompanied by her love for stray dogs who were their constant companions. The couple supported themselves by selling cotton candy, which was another trace of their childhood together – both are children of fairground operators.
The end of the free ride
Spending years living this Kerouacian life, Rudi and Ria were never far from trouble.
Trouble came to them in both Belgium and in Bulgaria, because their explosive relationship and countless stray dogs were a problem for the other residents. The couple got kicked out of their housing in both countries, despite the help of Rini Wagtmans. He found them a house in Belgium, tried unsuccessfully to argue the marriage situation in court, and evenly unsuccessfully tried to keep Ria away for he considers her Lubbers' biggest problem.
A final push for help…
Because of the dreadful situation that the former boxing champion lived in – at a caravan with no heating in a remote, difficult to reach location with no food or care, Wagtmans decided for one final attempt to save the life and the dignity of this once promising star.
The former cycling champion launched a campaign, attempted to provide Rudi with funds for housing and a decent life. A TV show, aired 27 January this year, told the unbearable situation of Lubbers and supported Wagtmans efforts. Donations climbed explosively – people donated money, shoes, clothes, sports clubs and dentists offered help.
However, matters got much worse in the meantime. Arie Grinsven, another Dutchman living in Bulgaria, visited Lubbers at sight and alarmed Wagtmans that Ria is in a critical condition, possibly not far from being dead. Rini Wagtmans' action was immediate. And this time, he was well heard by the Dutch state.
…and it all came to a good end
At present, according to news reports, Rudi Lubbers received support from the Dutch state, his son arrived in Bulgaria, and he spoke to his daughter, for the first time since a few years.
"He is a truly extraordinary person, despite that he does not comply with the norms of life. Rudi still possesses this incredible spirit and psychological stability, that made him achieve so much success in boxing. At the same time, he has an incredible heart – a loving, devoted and self-righteous man", says Reuters journalist Angel Krasimirov, who visited Rudi and shared his impressions with DutchReview.
When Marco, Rudi's son spoke of the great success of Rini Wagtmans' campaign in the Netherlands, the amount of money raised, and the overwhelming amount of help offered, Rudi's eyes filled with tears, Krasimirov witnessed and said: "So, they still remember me. So, not everyone forgot their champ".
Until recently, Lubbers has been reported to say that he doesn't want to return to the Netherlands because he felt betrayed by the state for the marriage note and the drug trafficking allegations. He told Krasimirov for his long-lasting bitterness towards the Dutch state, but yet, didn't show any malice or hatred. On the drug allegations, once again, Rudi denied any delinquency, and despite all, shared with Krasimirov that this was "the best period of his life", explaining this rather unexpected claim with the respect he received in the prison, and his role as some sort of a PE teacher there.
After seeing all the help from people and institutions he got offered now, in this most critical time, Rudi Lubbers is more willing to return, together with his wife Ria to the Netherlands to get the help they really need. Ria is at a hospital, recovering, so that she can soon be with her favorite dogs again, which, at present are sheltered at an English couple living nearby.
It seems that Rudi Lubbers closely escaped the worst and has come out of the situation a lot more hopeful. And all this, thanks to someone who never gave up on him – the true champion of this story, Marinus "Rini" Wagtmans.
Let us know your thoughts in the comments.