Scheveningen bonfire tradition
Ahhhh New Year's Eve in the Netherlands. Always slightly scary but fun and completely unpredictable. Many of us were at Scheveningen last night – bottle of bubbly in hand to see in the New Year with a good old giant bonfire.
Scheveningen is a popular place to go for New Year's Eve, as they have a firework display and 2 giant bonfires. Scheveningen and Duindorp try to compete and this year the bonfires reached 48 metres (it certainly looked impressive in the flesh). I was there to see it for myself, but I wasn't expecting to hear fire engines for the rest of the night.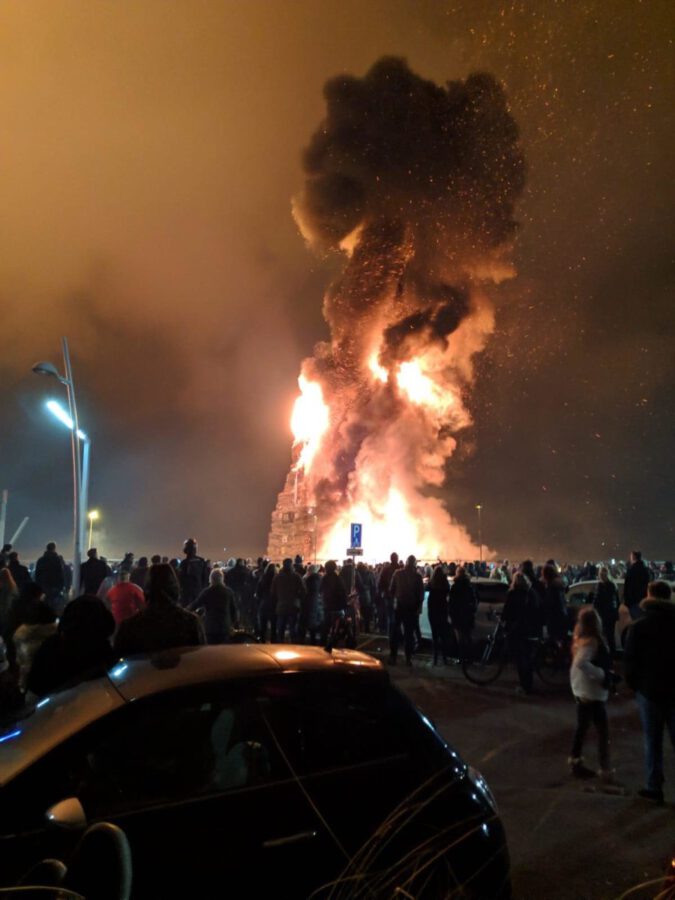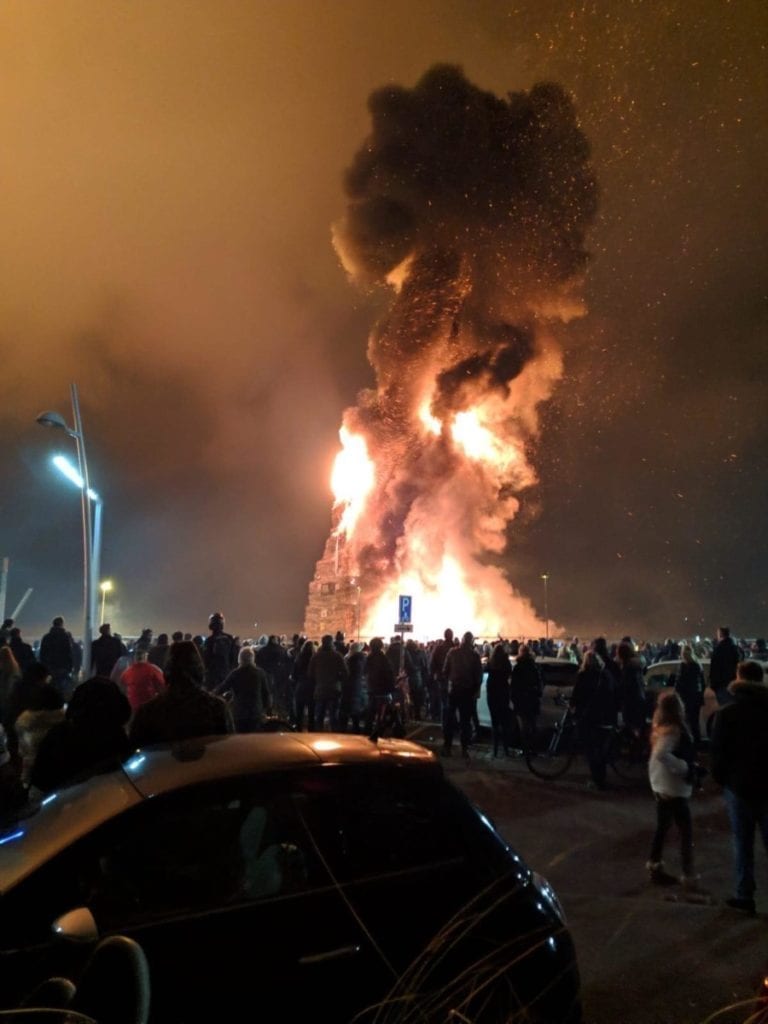 The bonfire got out of hand
So, I arrived early and got a good spot on the dunes, but it was pretty windy and cold and the wind was blowing towards you, so when the bonfire was finally lit, the smoke was coming towards the crowd. When the bonfire really got going, giant pieces of ember were falling onto the crowds of people. It literally looked like a meteor shower.
We were sat on the edge of where the embers started to fall and we were questioning whether that was actually meant to happen and whether we should move (we weren't in the embers and it didn't look like it would spread at this point). It happened for a good 15 minutes before the police turned up to tell us all to move and things started catching on fire.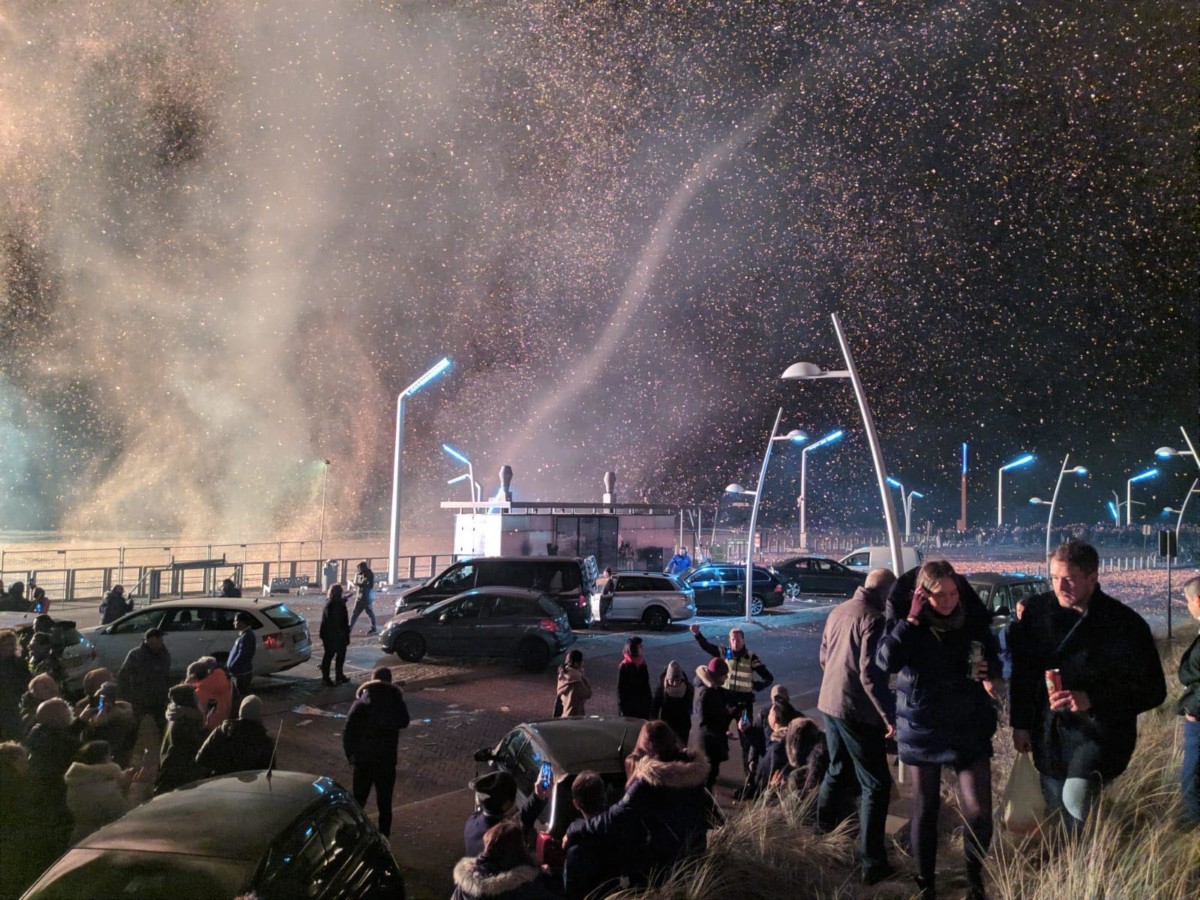 A caravan parked next to us had a guy sat on the roof smoking a joint (because why not get high while being showered in embers on top of your caravan?) and he had to jump down, along with all of the other cars and drive away as fast as possible, as large pieces were dropping onto their cars. The police were just blowing whistles and shouting at people to get in their cars and drive away as quickly as they can. At this point we were like WTF is going on?
Literally us
The crowd was split into 2 pieces as the police were moving people either side of the bonfire and then eventually they were moving us out completely to shut the road as the bonfire just got out of hand. Walking through the streets there were fire engines everywhere putting out embers on top of people's houses.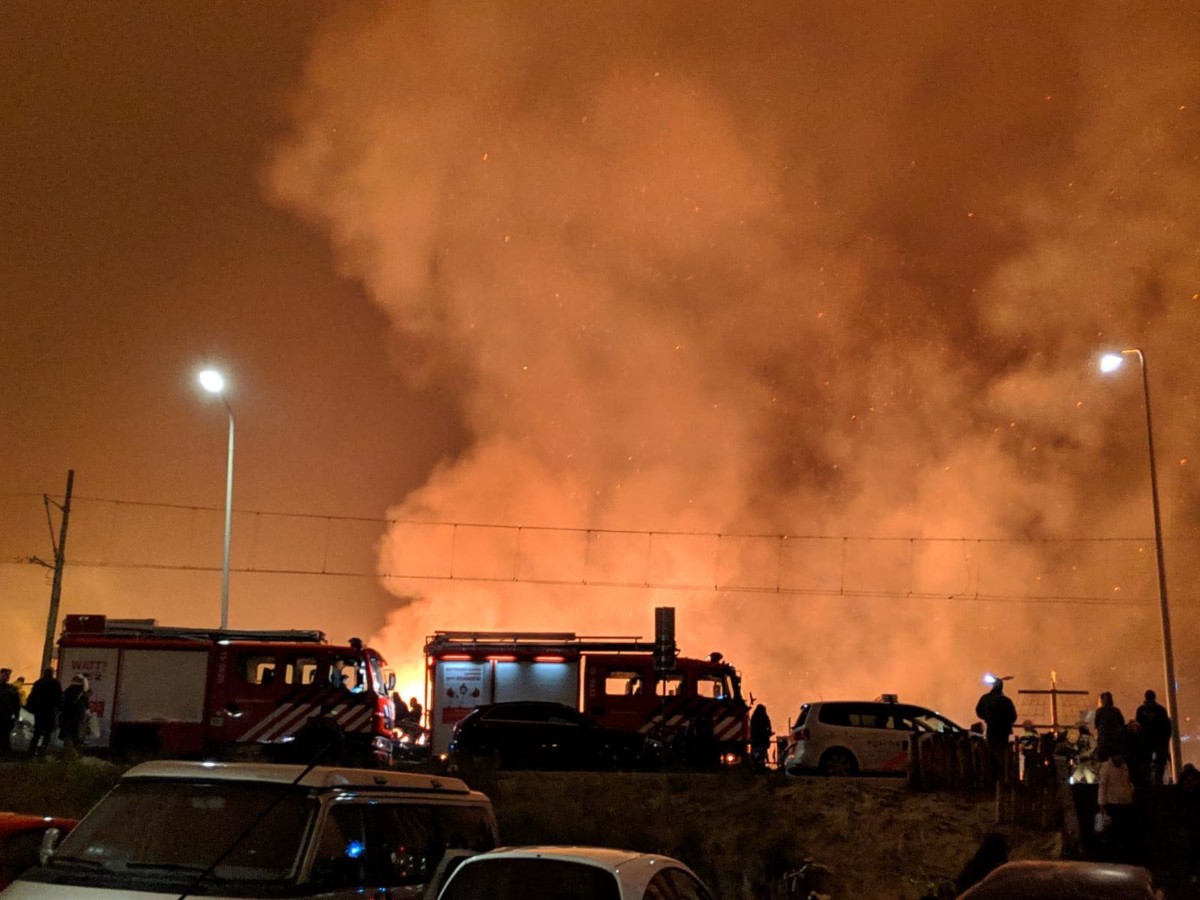 There were burnt bikes, cars with burn marks all over it and everything was covered in ash. Even once we eventually got back to the center of The Hague, you could see an orange ember-y glow in the sky.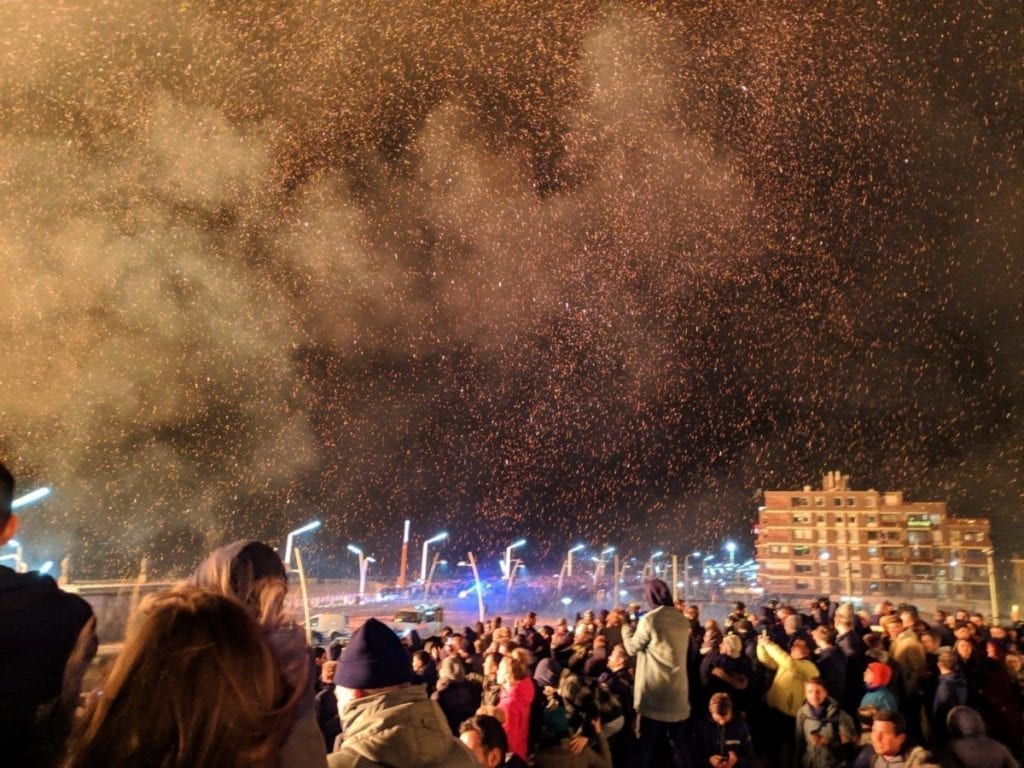 So what went wrong?
So, it turns out that the bonfire was far too high and even builders of the bonfires said this. Every year the bonfires get bigger and on this occasion it was too much. The wind was too strong (and blowing in the direction that you really don't want it to). Almost as soon as the bonfire was lit, the organisers realised this but the fire took hold too fast because of the wind. The heat at points was unbearable because the wind was blowing it in our faces. Truthfully though, everyone was too drunk to notice the commotion (a typical NYE in NL, right?) Thankfully though, everyone was okay, but Scheveningen looks an absolute mess now.
Parties get lit here in Holland. 😉
But no, in all seriousness, this can't happen next year, thank god no one got seriously hurt.
Were you there last night? Let us know in the comments!