No trains to Schiphol next weekend
Yup, that's right – there will be no trains to Schiphol next weekend.
On the 17th, 18th 19th and 20th of January work will be carried out on the line around Schiphol airport. Only on the Saturday and Sunday (19th and 20th) it will be inaccessible to rail passengers. However, for the Leiden to Schiphol route and also the intercity direct from Rotterdam to Schiphol and back, trains will not be running on all 4 of those days.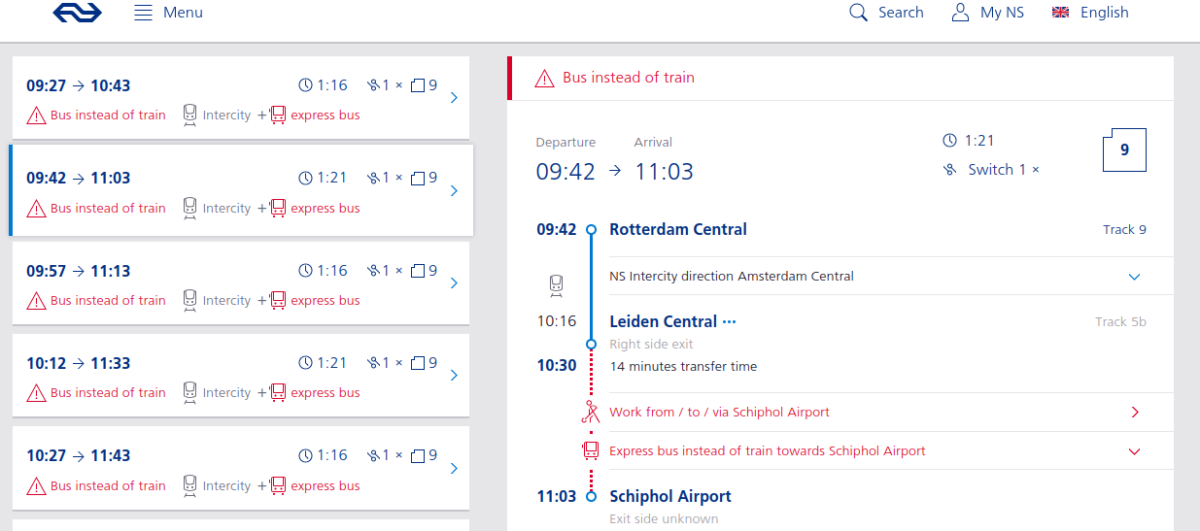 There will be replacement buses to take passengers to and from the airport that weekend, so you won't be stranded, but it's still a pain. Buses will also be running on the Diemen Zuid – Duivendrecht and Amsterdam Sloterdijk / Zuid route.
Thankfully everything will resume as normal after next weekend!
Will this affect your travel plans? Let us know in the comments.