Natural campsites in the Netherlands
Concrete roads, car parks, traffic jams, train rides, another day in the office, just like
yesterday. Too much telephone, too much computer, too much information, too much of
everything. Yet, next vacation seems to be light years away just as physically instant travel
seems to be unreasonable.
Having grown up in Brazil, born in the Northeast, I was surrounded by nature in all forms:
beaches, Atlantic forest, animals, insects (all kinds). Nature was at my fingertips. When I
moved to the Netherlands I felt I would need to adapt and adjust not only to a new culture
but also to the landscapes. Going camping ended up being the best option to connect with
Dutch nature and remove myself from the overwhelming distractions of an urban lifestyle.
But I had never been camping before… what should I do?
To be quite frank, you don't need to invest in a whole collection of gear or learn esoteric
survival skills to do so. Besides, it is a budget getaway trip outdoors and that's quite relevant in the Netherlands taking into consideration the high rents and general cost of living. No matter what, keep it simple. In the end, you want to go back to basics somehow.
To me, spring is the best time to camp. It is when nature literally springs back into life, and
us humans are craving the outdoors after a never-ending winter indoors. The campsites are
not as overcrowded as in the summer, and if you are lucky you might even enjoy a long day of sunshine in a territory where sunshine is never guaranteed.
Where are the natural campsites in the Netherlands?
There are 146 accredited natural campsites in the Netherlands with other options a bit further in neighbouring Belgium and France. These sites are accreditated by the Groene Koepel organization which determines if campsites are entitled, based on several guidelines, to be considered a "Natuurkampeerterreinen". All nature campsites are available once you invest in a Green guide "Het groene boeke". This guide offers a variety of spots available in all Dutch provinces and requires a card to gain access. The card comes together when ordering the Green book and makes you an accredited nature camper.
These are places where you know you won't end up in a campsite full of caravans with
television antennas or amongst a teenage party weekend getaway – believe me, if you are
looking for an escape, this would make you give up on camping. You won't be surprised with arranged entertainments, shops, crowds, and bars on the outside. These are sites where you get to meet "fair campers" looking for peaceful, quality time away from everything that is not nature.
Different types of natural campsites in the Netherlands
Some of the accredited natural campsites are on the "Staatsbosbeheer" which means you
are able to stay in the forest itself. These are labeled as "Puur Natuur" campsites and truly
are peaceful places to lay your head at night. There is no reception at the locations, so it is
recommended to make arrangements online for reservation or perhaps just drop by the site itself and try to reach the forest keeper or 'booswachter'. They will guide you to the empty section where you can lay your tent, and experience Dutch nature on another level. The campsites are also family friendly and have areas for group camping as well.
By the way, if you want to fully explore nature but is looking for campings with better facilities the Green Book also offers options which are labeled as "Natuur plus" or "Natuur comfort". In all cases, nature experience is guaranteed.
Recommended natural campsites in the Netherlands:
There are many great options in the green book. The recommendations below are a few of
my favourites and the ones on my 'must go' list:
1. Het Verse Gat – Zeeland
This is by far my favorite spot for camping in the Netherlands. It is located along the waters of the Veerse Bos in Zeeland. To access, you follow a short, narrow, sand road where you are able to park your car and walk to the entrance. Usually, parking your car next to the tent is not permitted in these natural campsites.
What makes this location especially nice is the large forest for walking and the close-by
seaside which is easily accessible by bike. The old cities of Veere and Middelburg are also
near for those interested in cycling around the villages.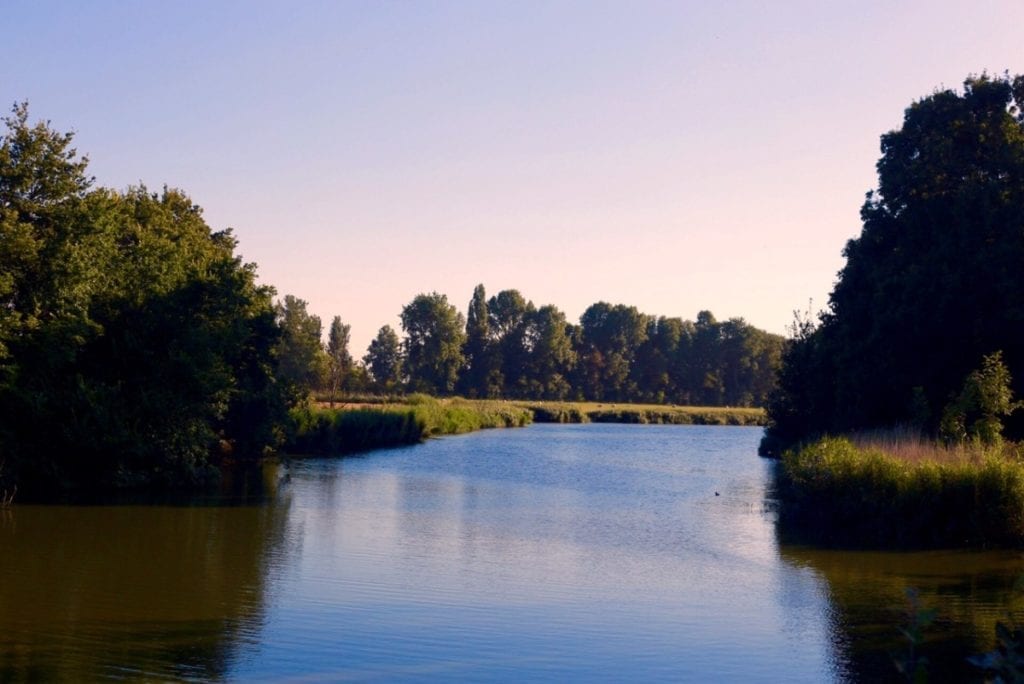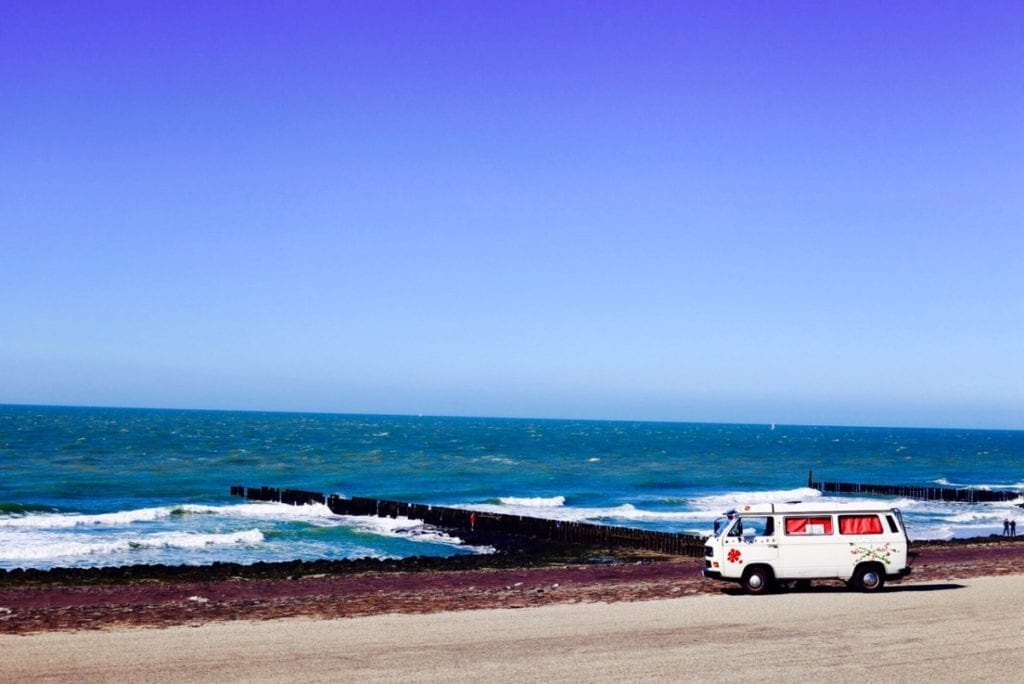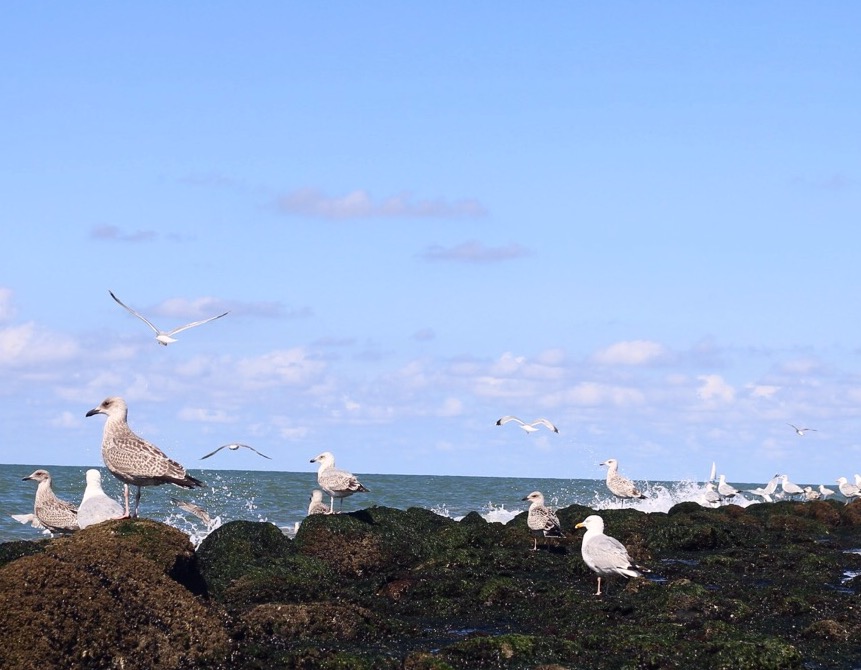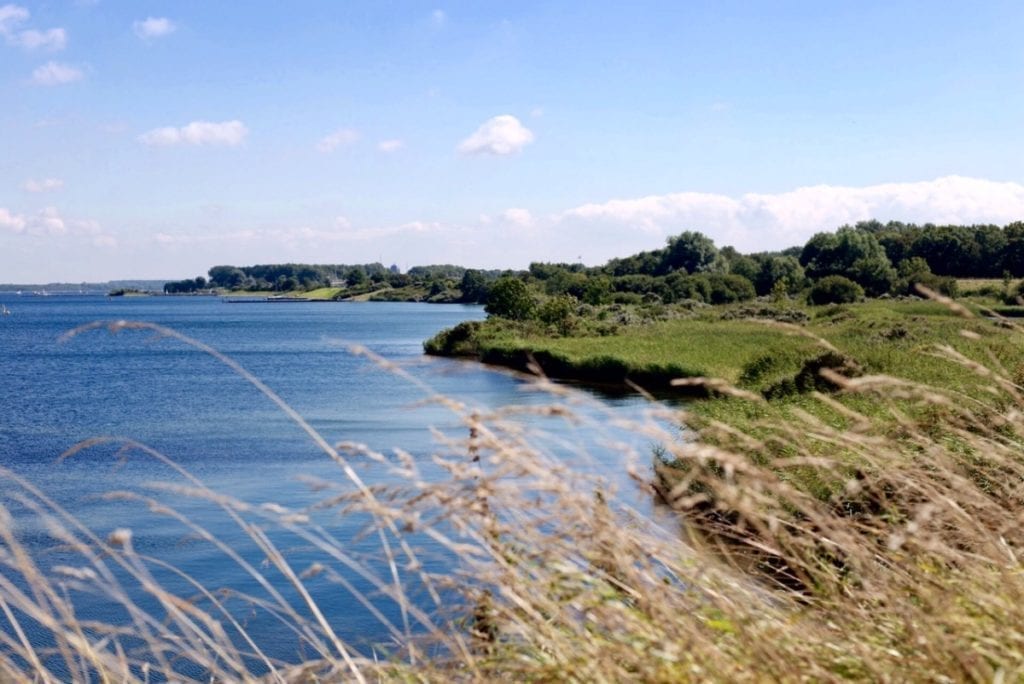 2. Klein Frankrijk – Noord Brabant
We stayed in this natural campsite for about 5 days 2 years ago and it was definitely a nice
place to relax and for swimming (the lake is just in front of the tent pitches). This spot is ideal for a weekend away or a longer stay. The place is administered by very friendly people and is also nice for walking in the forest which is only 5 minutes away.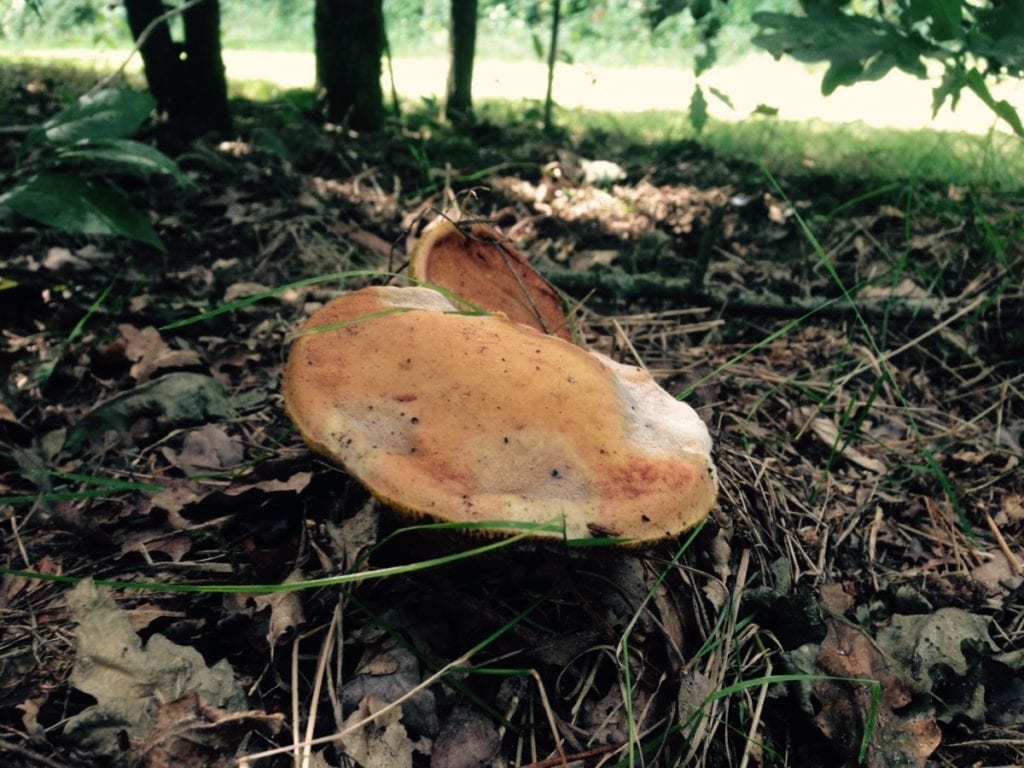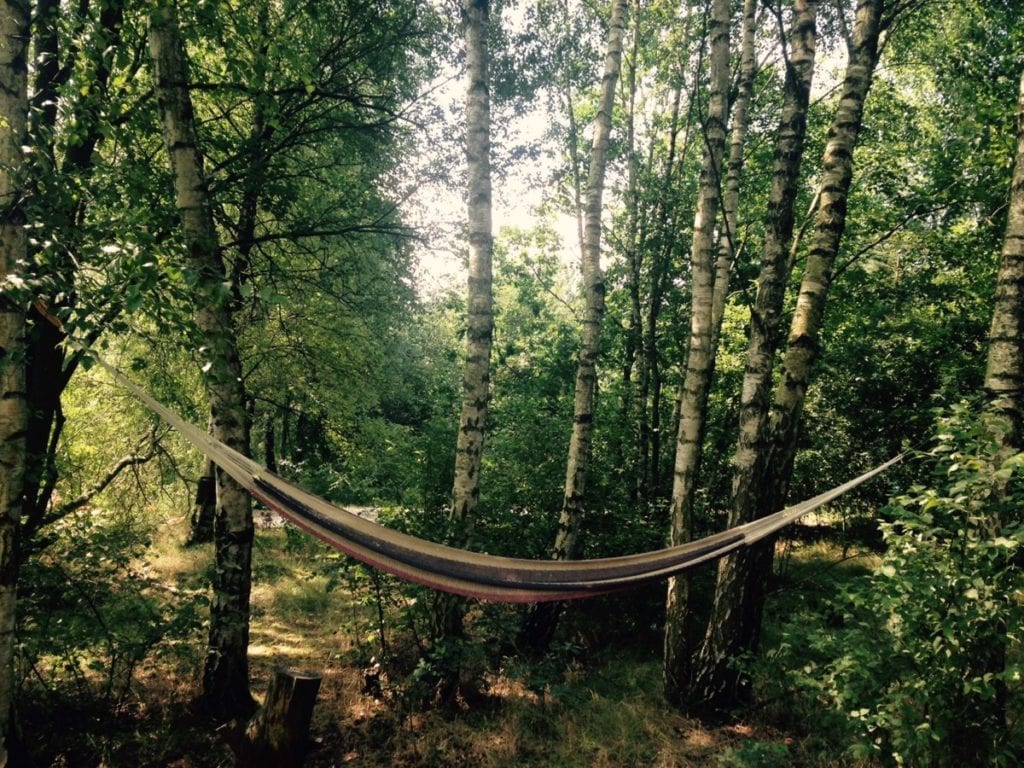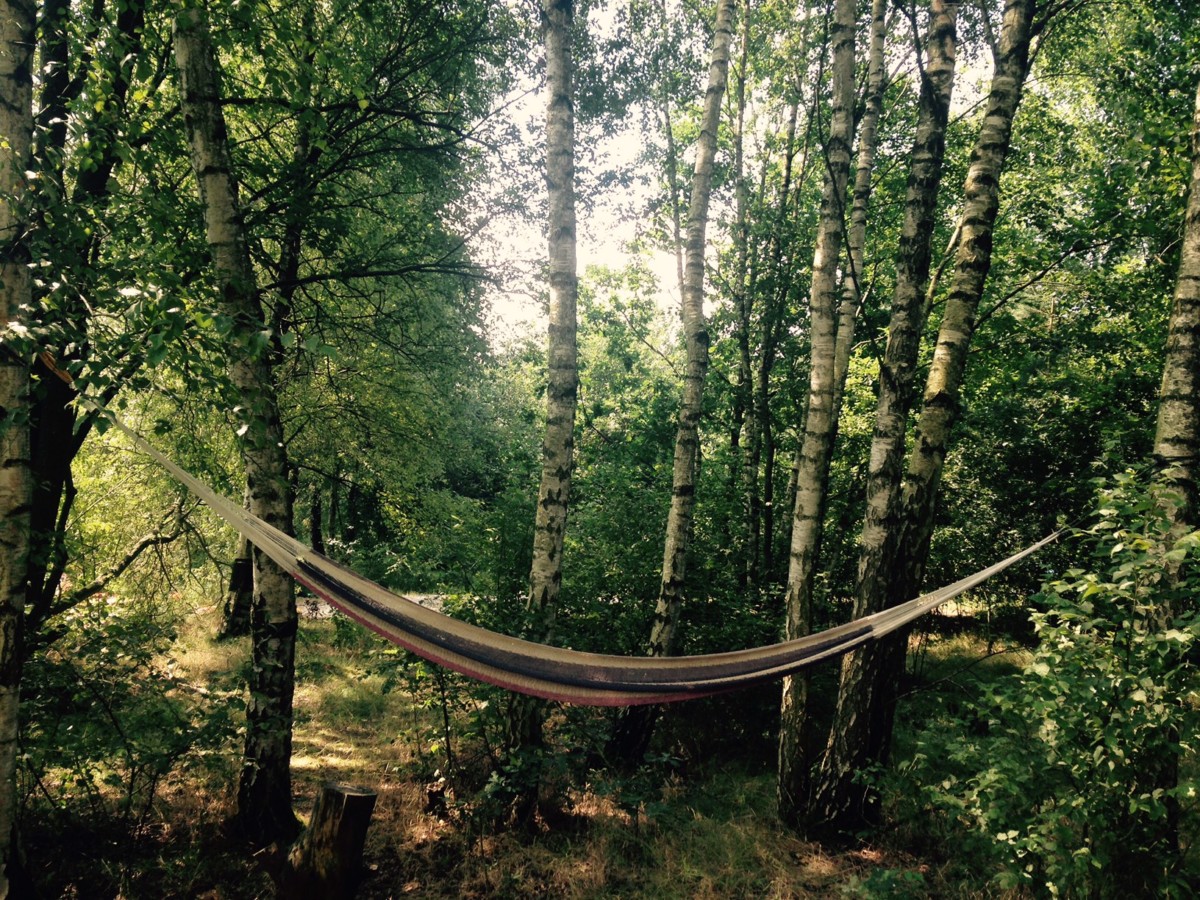 3. Distelheide – Gelderland
We didn't plan ahead to end up in this campsite, it just happened. It was on the way to the
German border and it fitted in with the idea we had of seeing different provinces in the
The Netherlands. This is really not a buzzing spot and our neighbours were very few (only 1 or 2 other tents). Perfect to enjoy the night by the fire. This particular region is known for the diversity of landscape fields and open nature. You may even spot wild animals at night (not kidding!) but also enjoy silence.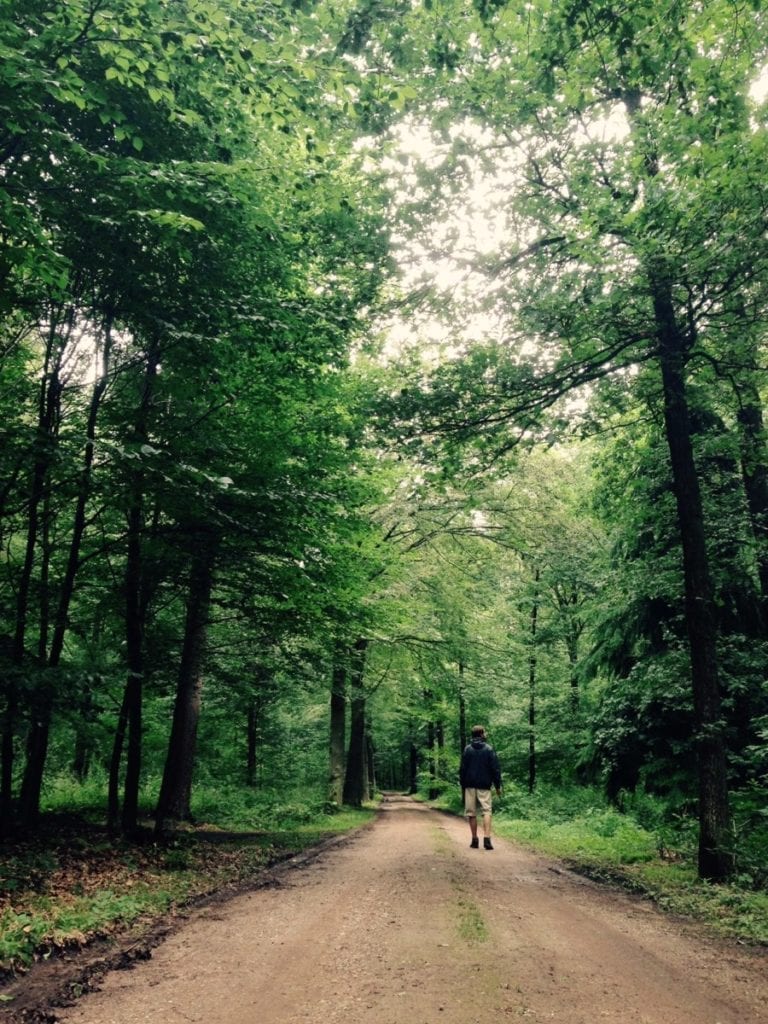 4.De Cokse Heide – Noord Limburg – Gelderland
This campsite is located in the middle of the Maasduinen National Park. It is a forest located on a sand ridge between Maas and the German border. The camping itself offers a variety of spots whether on the hills or in a cozy corner by the trees and bushes. Also, quite nice for long bike rides or a walk along the Maasduinen which has somehow a taste of tropical environment.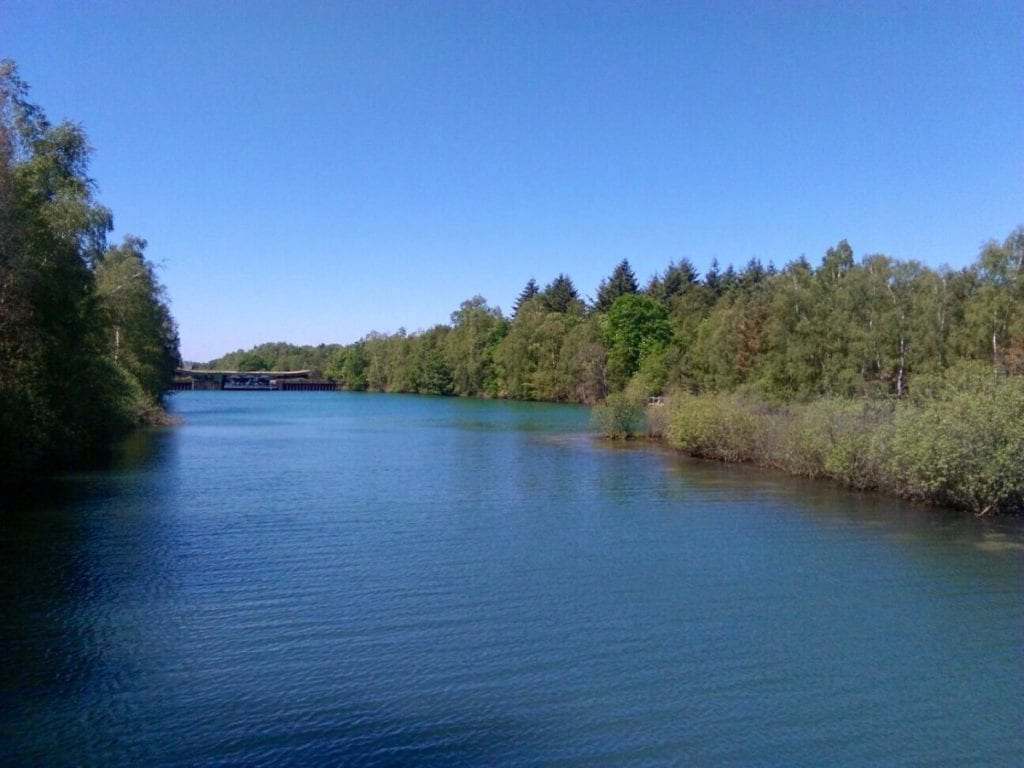 5. Dasselaar – Flevoland
This campsite is also part of the "Staatsbosbeheer" and is located in Flevoland, the youngest province in the Netherlands. This spot is great for hikers, cyclists, and mountain bikers. The campsite is cozy and offers spots on the shade of apple and nut trees. Within a short distance, you can easily reach the Horsterworld forest which has a great variety of trees and plants. If you enjoy walking, this place is known for great walking routes around the forest.
6. West Terschelling – Friesland
Located on the island of Terschelling, this is a small campsite with great sunny open fields and a short distance from the Harbour. This particular region is great for cycling having almost 70km of bicycle paths. The beaches over there are particularly known for its vast space. Be aware that Terschelling is quite a popular holiday destination which makes the Green book even more useful if you plan to escape from the crowd or party campings in the Island.
7.Landgoed Mariahoeve – Drenthe
This campsite is located in the heart of De Hondsrug UNESCO Global Geopark and it offers attractive private spaces for a quiet time away from all. For those not familiar with camping or not equipped yet ( not that you need much), this campsite offers the possibility to locate a Pipowag or sleep on a fully furnished safari tent. The Hondsrug, together with the surrounding area, forms the only geopark in the Netherlands.
Have you ever been to a natural campsite in the Netherlands? Let us know in the comments!