Raincoats at the ready – it's going to be a very wet week here in the Netherlands! Lots of rain is expected for the next week at least, so there's not much chance of you trying to avoid it (unless you leave the country, which is a little drastic).
So, what's going on for the next week?
Today (Monday)
Today will get more cloudy and grey as the day goes on, with some places having sleet or rain throughout the afternoon. Temperatures will average 3 degrees Celsius today.
Tuesday
Tuesday is the last we'll see of the dry weather for a while. No rain is expected for many of us across the Netherlands and the temperature is remaining at around 5-6 degrees Celsius.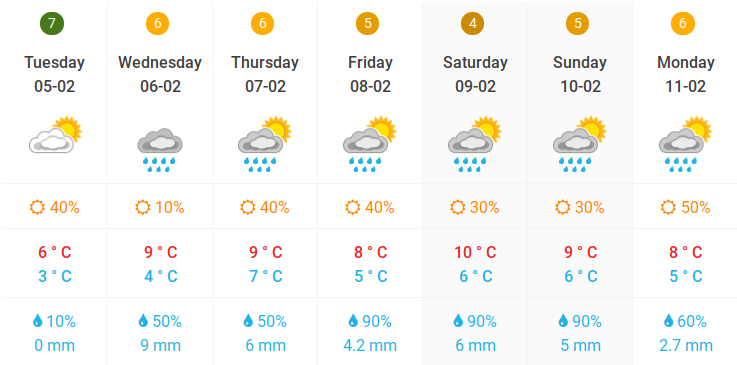 Wednesday
Ah, the rain begins! Expect a very wet day for most of us – with outbreaks of heavy showers and temperatures of 9 degrees.
Thursday
Thursday is another wet day, with outbreaks of rain and a chance of some outbreaks of sunshine too (so it's not alllll bad). 😉 Temperatures will reach 9 degrees Celsius.
Friday
Yup, you guessed it, more rain! Again, there is a chance of some break in the clouds, but in general, the rain showers are going to be heavy.
Weekend
The weekend is also expected to be wet, but we may get some sunny spells creeping in. In short: it's a miserable week, but the good news is that the sun is planning to return next week!
Will you still be cycling in the rain? 😉 Let us know in the comments!