Are you struggling with the weather this week? Don't worry, it's almost friday, and guess what? Next week is not going to be this shitty anymore. We've been strong this week, with all the wind, rain, and freezing temperatures, but things are going to be looking up! 
According to Weeronline, spring is going to come knocking on our doors next week where the sun is going to come out of hiding (and stay out, hopefully), the temperatures are going to rise to at least 15 degrees, and the wind might also decrease!
This song is for aesthetic purposes, not to spread fake news 😉
Spring will officially start on Wednesday
You just have to make through the next few days, and then you can fully enjoy the sun on Wednesday, the official start to the spring season. It will keep raining, and the wind will not be your friend (was it ever?). But know that you can look forward to sunny weather next week!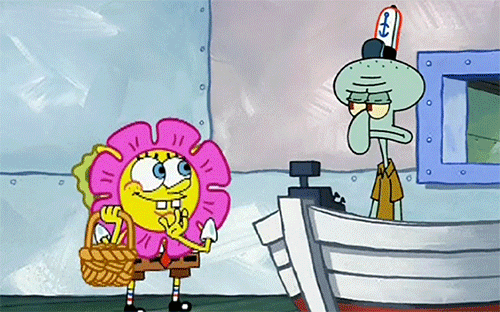 So what have you got planned this weekend to make it go by really fast, so that we can fast-forward to next week already? Let us know in the comments!
Feat Image: congerdesign from Pixabay 
GIF source: Giphy