Ever thought there's more to Rotterdam than just an impressive skyline and iconic architecture? There is of course, and the answer to the question why Rotterdam is such a modern forward-going city is found in its history and its heart. Nowhere can you get a better picture of that than at Museum Rotterdam (just like the town, the museum has a pretty straightforward name).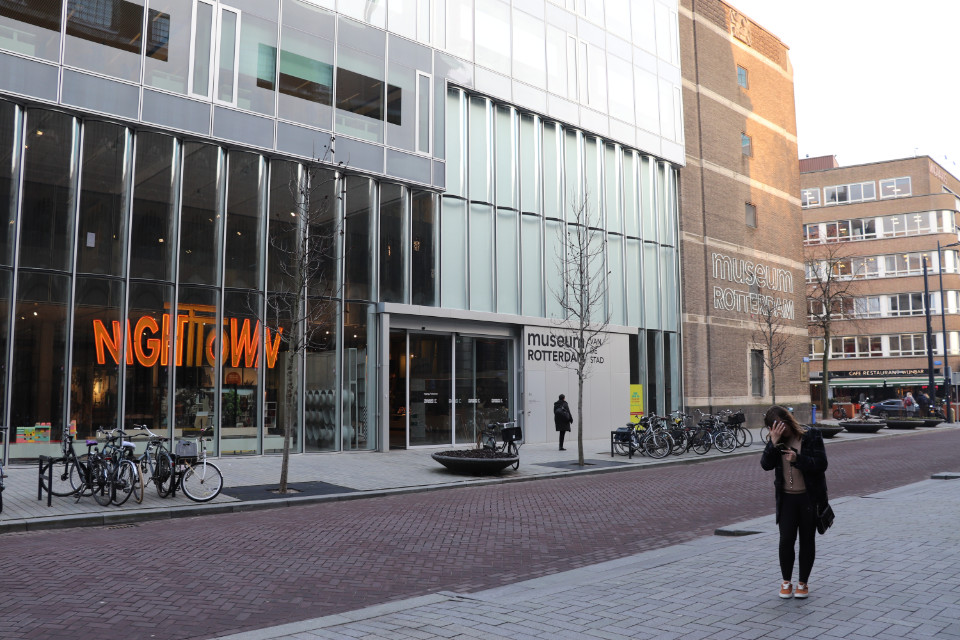 First things first…
What is Museum Rotterdam?
Museum Rotterdam is a museum dedicated to Rotterdam's historical past and present. It's located next to the also iconic Stadhuis, in an equally as impressive building namely the 'Timmerhuis' designed by the renowned Dutch architect Rem Koolhaas. It all fits perfectly into Rotterdam's architectural skyline.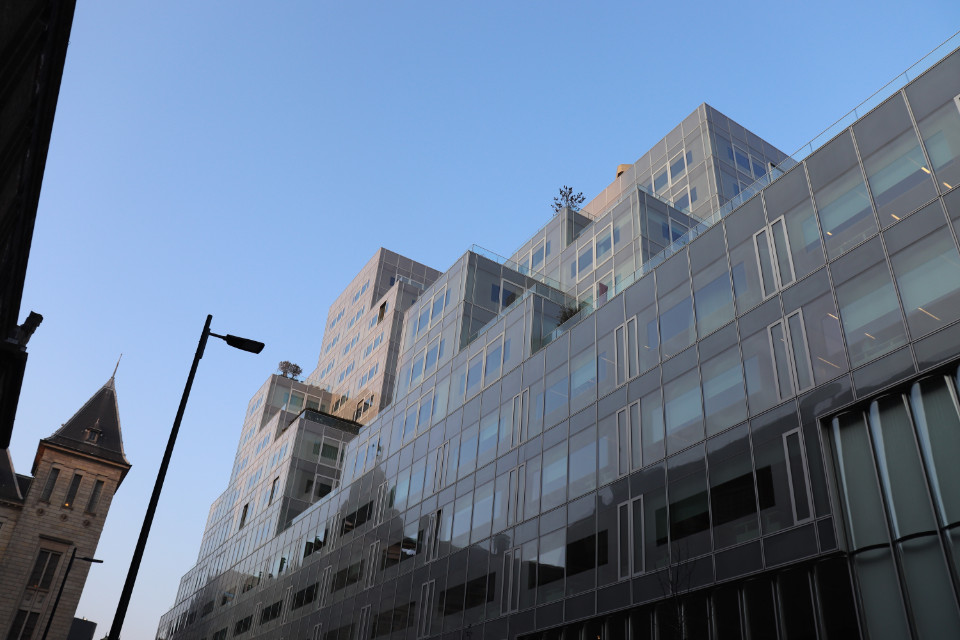 The unique and unusual setting means that some of the crew of the municipality are working in the offices above – so when you are walking through the museum, when you look up at the impressive design, you can see the Gemeente hard at work. So the building by itself is already an experience worthy of visiting by itself, but I came here to learn more about Rotterdam and let me tell you: I had lived in Rotterdam for almost 2 years and it was high time I learned a bit more about the history's city and I was not disappointed!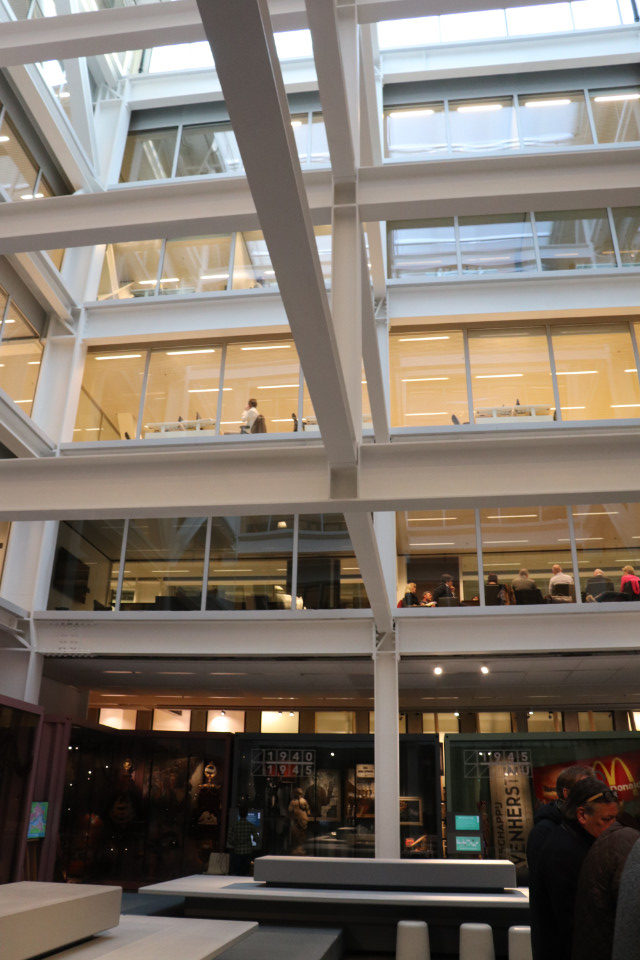 Why should I go?
The good people at Museum Rotterdam describe themselves as 'the most Rotterdam Museum in the world.'  And it's an incredibly informative, yet interesting to-the-point museum. If you're interested in Rotterdam and all of its history, then this is the go-to place. Not only is it a museum filled with everything 'Rotterdam' I also thoroughly enjoyed learning about what makes Rotterdam what it is today.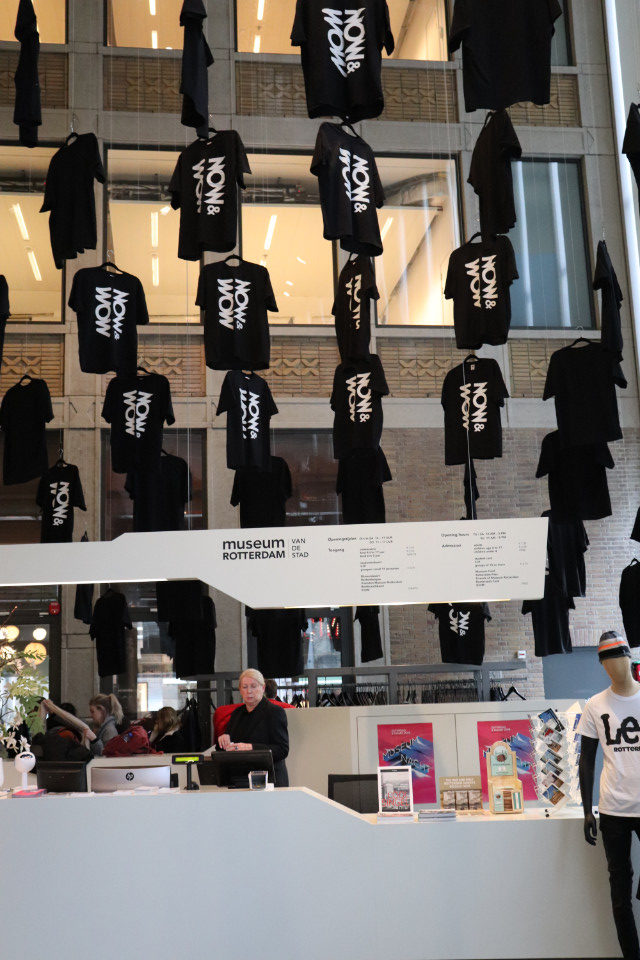 An absolute highlight for me was the history of the city, it's so interesting to see what happened to Rotterdam and how it affected its looks. Most of you already know a bit about the Rotterdam Blitz of WW2 and the impact it had on the city, but there were some extremely detailed models of the city that really hit home.
What exhibitions are there at Museum Rotterdam?
History of the city:
So this was my personal favourite within Museum Rotterdam and takes up a large area. The large models of the city, showing you what the city looked like in the 1600's, the 1900's and what it looks like currently amazed me. It's mindboggling how different Rotterdam looked, especially in the 1600's where the city was tiny and what we know as the North and South sides of the city, was completely farm land.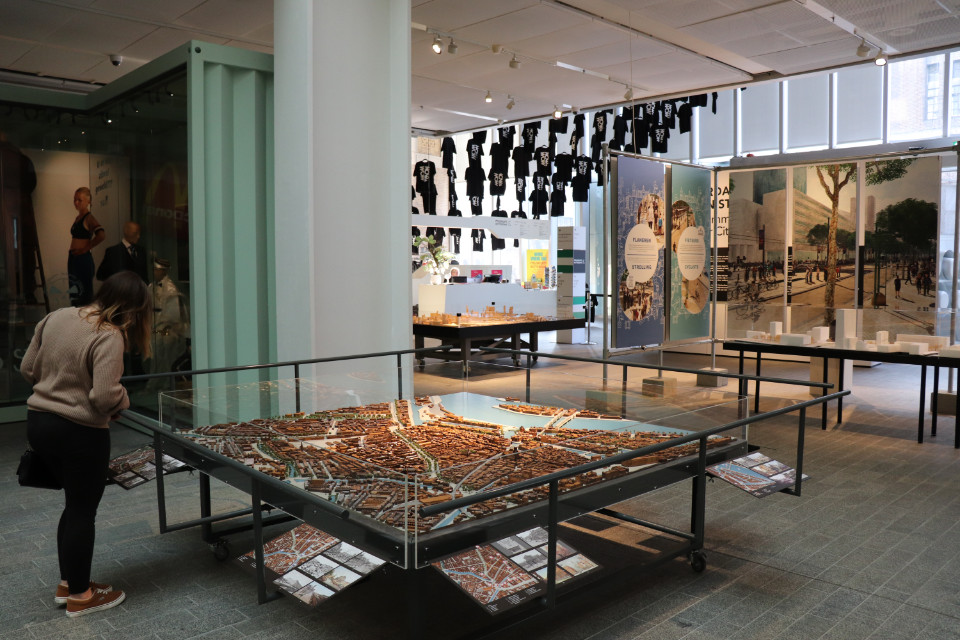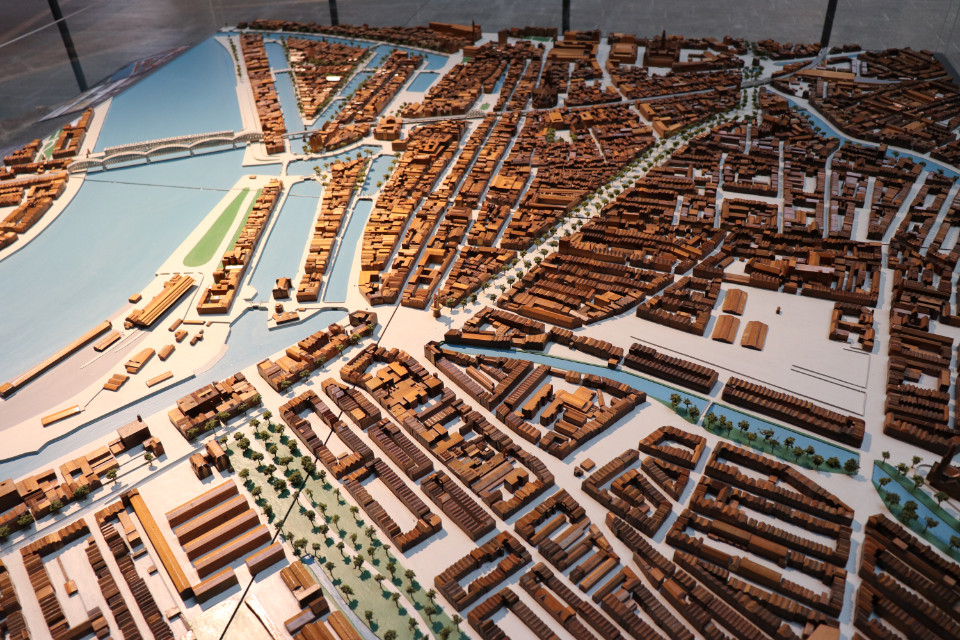 Alongside these models of Rotterdam are shipping containers (how fitting!) filled with Rotterdam heritage, such as, fragments of a 10,000-year-old human skull (found in 2015 on a beach), some of Rotterdam's oldest paintings (1500's), paintings and statues of the famous Erasmus, a model of the Maastunnel from the 1930s and even a handpainted McDonald's billboard from when it arrived in 1980. There are over 600 items to look at/read about.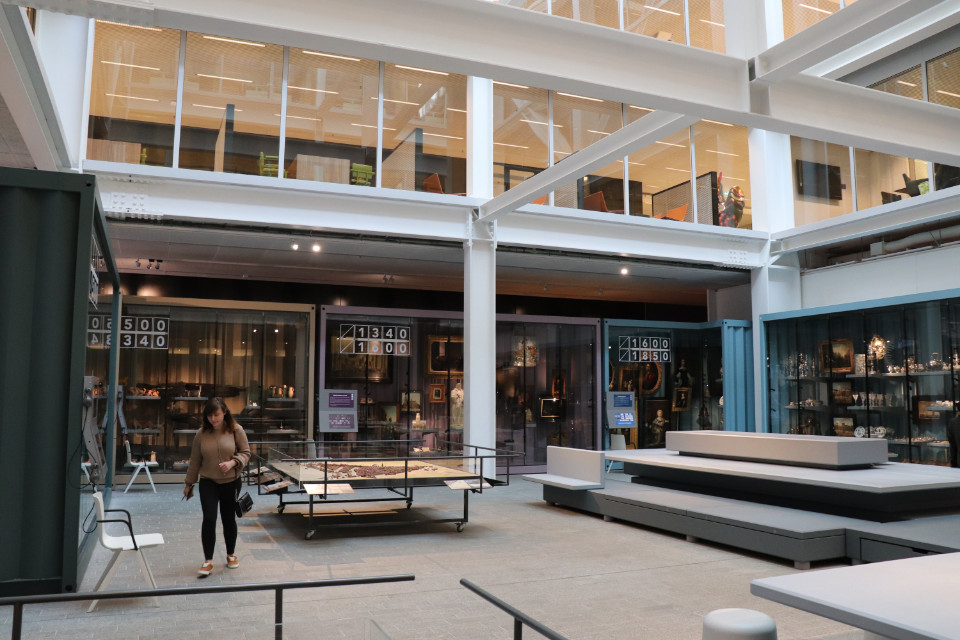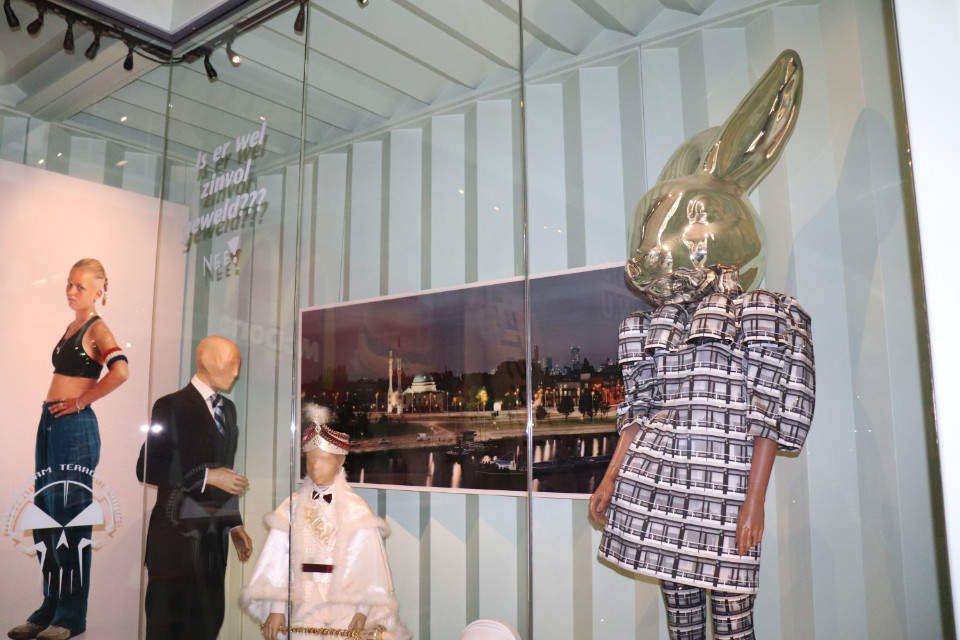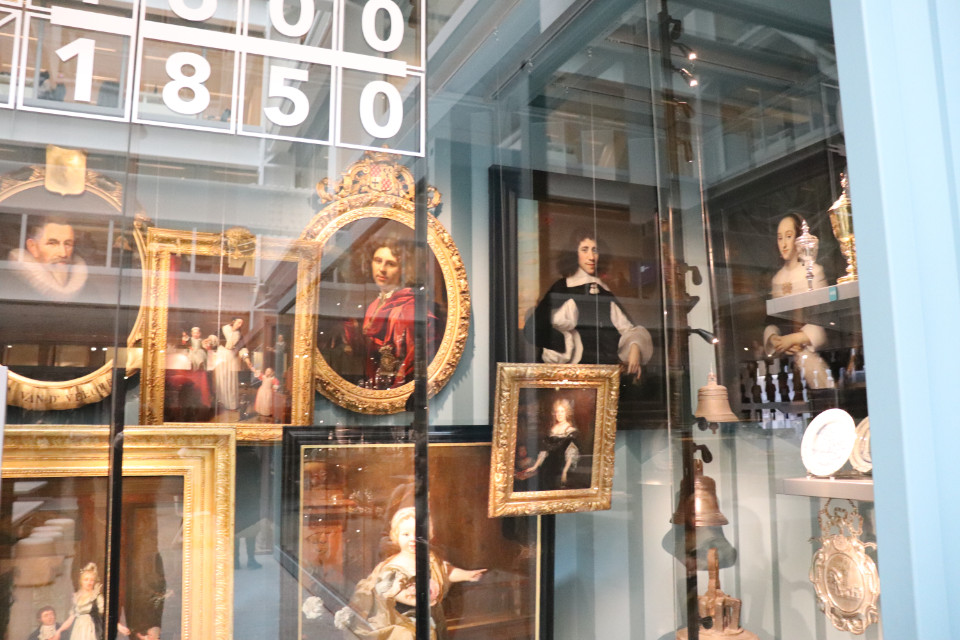 It's not all passive looking-at-things-as-well, the interactive screens next to the containers that tell you all about the items (or you can grab a book copy at the desk) and really paint an immersive picture of past times – it's all stylishly done in English luckily for us non-Dutch speakers.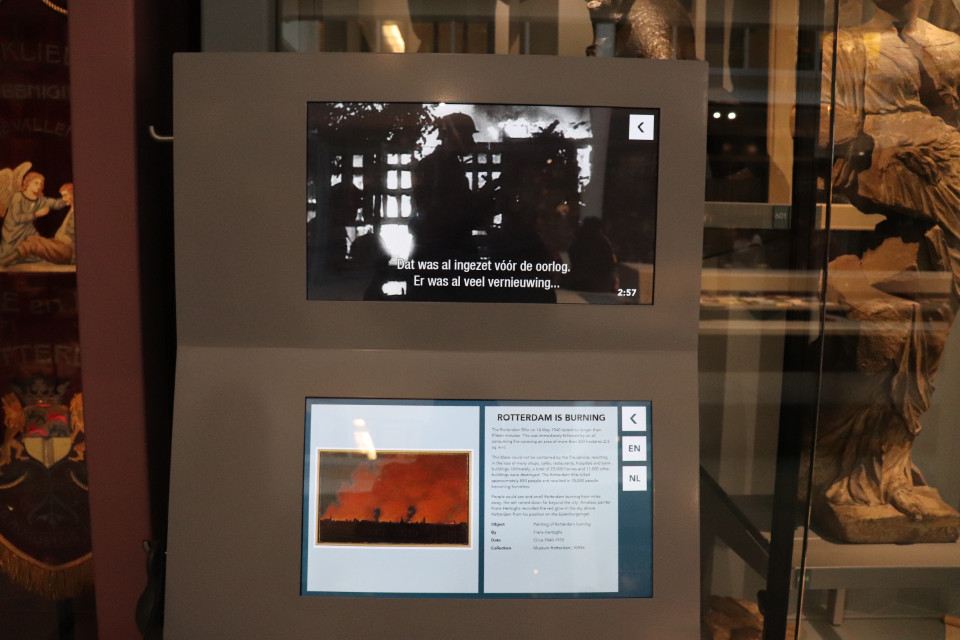 Rotterdammers and their City:
Note: this exhibition is renewed and permanent
At the far end of the museum, you'll find the 'Rotterdammers' section of the museum. This part includes the people that make Rotterdam what it is. It's great that the museum focused on the people as much as they did the place, as they are also just as important. This is something that the museum tries to highlight. It includes 'statues' of some of the faces of Rotterdam, including descriptions of why they make the city so great. This also includes historical items, such as clothing and Dutch toilets (come and see that for yourself), and the significance of them (this is also with the Real Rotterdam Heritage section). It's a great way of seeing what makes Rotterdam so unique and I found it super interesting.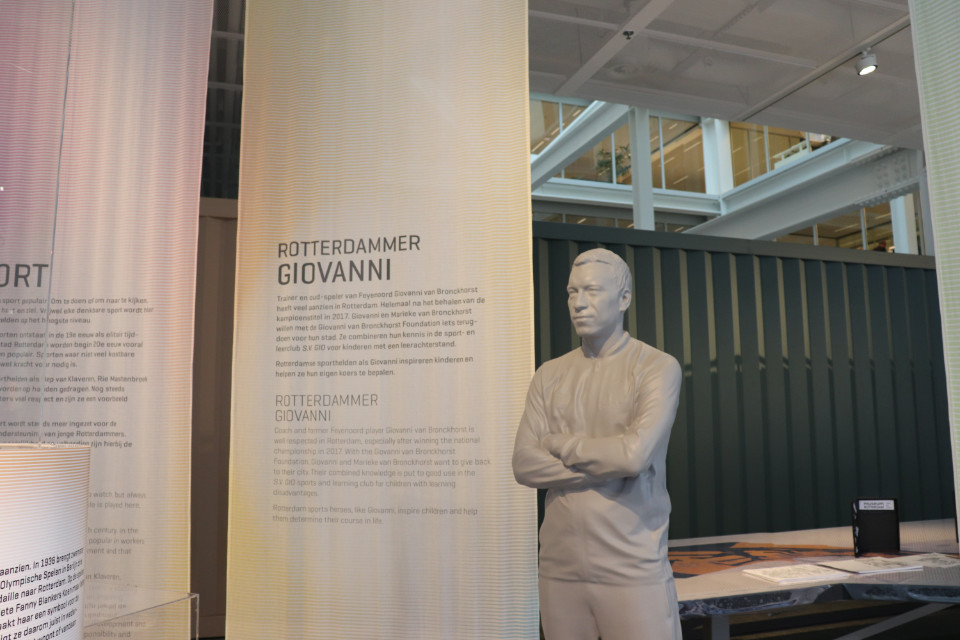 Real Rotterdam Heritage:
Contemporary collection
This section of the museum is alongside the Rotterdammers exhibition and collaborates with Rotterdammers themselves to showcase what they think is important. It shares real stories from Rotterdammers themselves and shares things stories such as what brought them to the city and how they'd make a living selling their food on the street. It's really interesting as it shares people's stories and again, isn't just all about the city, but the people too.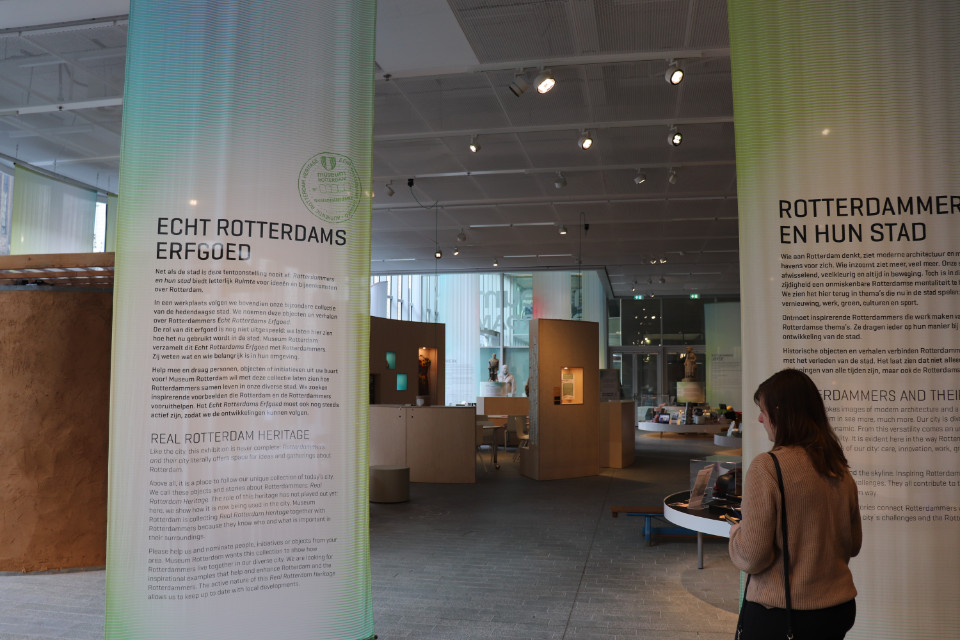 Museum Rotterdam '40-'45 now:
NOTE: this permanent exhibition is held in a different location in Coolhaven.
This exhibition is the most prominent of all – the effect of World War II. Ever wondered why Rotterdam is so different to most of the Netherlands? Rotterdam was almost completely wiped out in the 2nd World War. As a result, most of the city was left homeless and jobless and it was their job to remove the rubble from the city. A very humble and moving exhibition that explores the effect of the war on Rotterdam, past and present. It's interactive too, so it's easy to understand for all. We'll write a bit more about when we get there for a longer time, since this permanent exhibition is held in a different location in Coolhaven.
Coolsingel:
TEMPORARY: 4th November 2017 – 8th April 2018 
This is a temporary exhibition, so please go before the first week of April, since it soon will be gone! It's an interesting exhibition and very strong visually, showing Rotterdam's transformation, with the Coolsingel – Rotterdam's main street in the middle of all of this.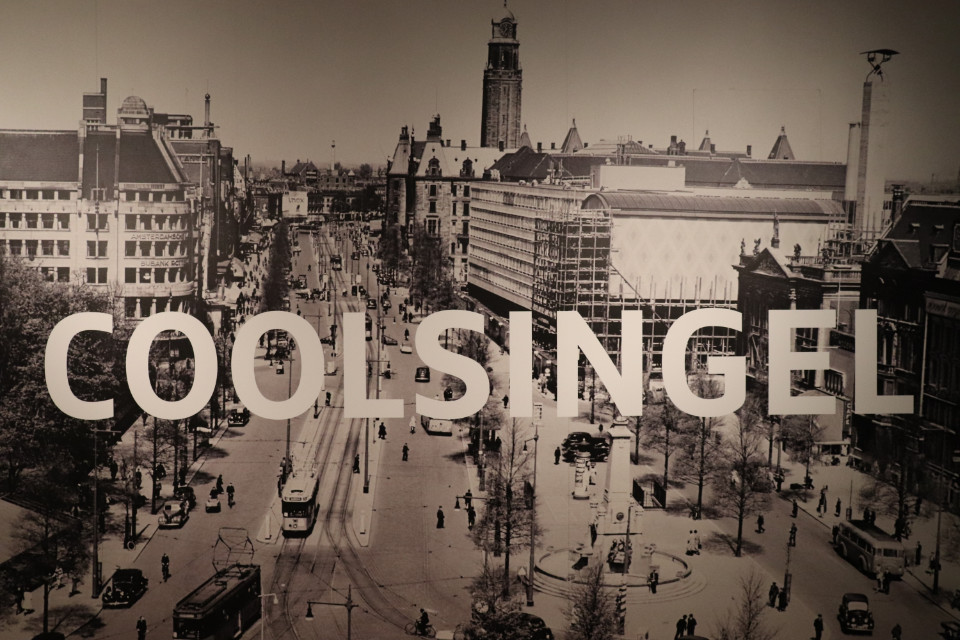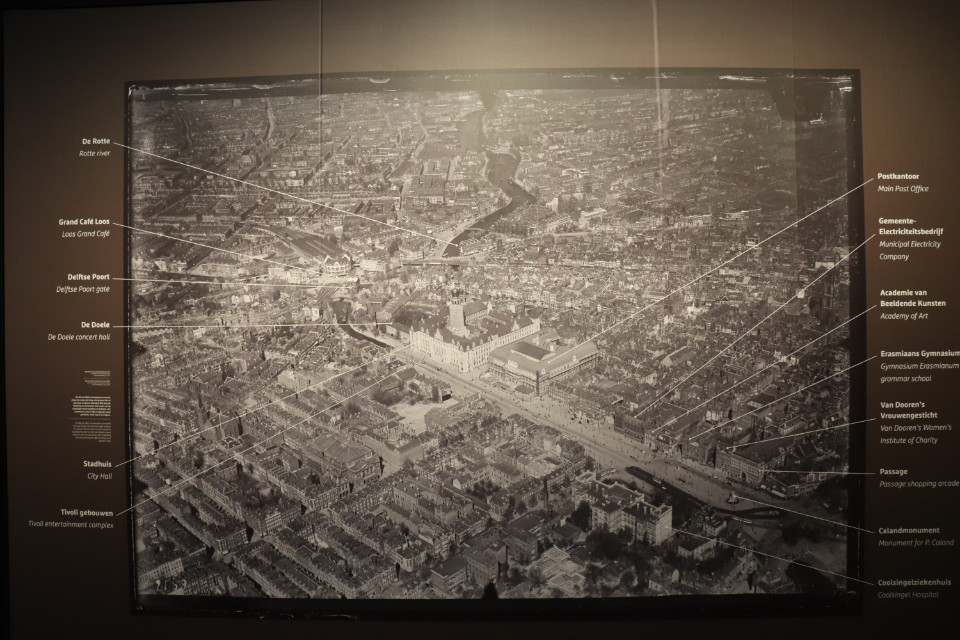 In case you didn't know, the Coolsingel (hence 'singel') was historically filled with water, until it was eventually filled in and turned into what it is today. This exhibition shows the changes to Coolsingel, highlighting the massive transformation within the city – from medieval to futuristic.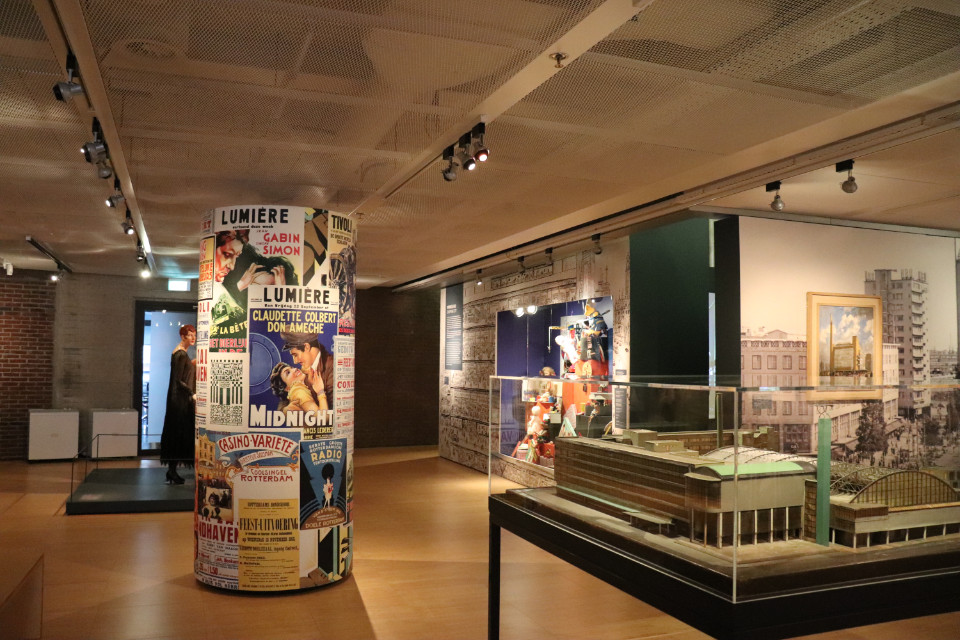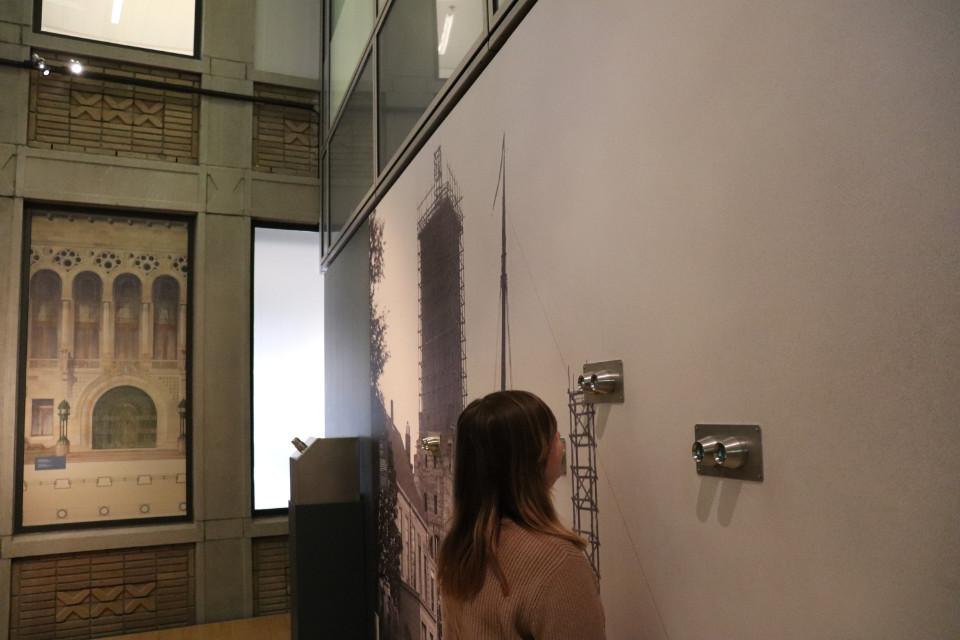 This exhibition was really informative, there were lots of pictures to see, '3D effect' historical images and also a cinematic section. There are 3 screens together showing you about the development of the city and its history, it's really immersive. I spent most of my visit watching it. (English translation is available on the screen below, so don't worry if you can't understand Dutch)!
Where is Museum Rotterdam and what else do I need to know?
Museum Rotterdam is within close proximity to Metrostation Stadhuis and Beurs. Here's the address for your google maps 😉
Rodezand 26, 3011 AN Rotterdam
It's open Tues – Saturday 10am – 5pm, Sunday's and pubic holidays: 11am – 5pm
Admission is only €7,50 for adults and €2,50 for children (student and group passes available too).
Awesome to know is that:
Museum Rotterdam is freely accessible (gratis!) to the public every first Saturday of the month (that's the 7th of April)
The 8th of April is the last day of the Coolsingel exhibition, that day you'll get a 50% discount!
Museum Rotterdam '40-'45 is located at: Coolhaven 375, 3015 GC Rotterdam and is subject to the same cheap admission prices and opening hours