Looking for a new place to stuff your face in throughout 2023? Want somewhere trendy to explore?
The food lovers here at DutchReview roamed the capital to try out some incredible places. Here are some awesome Amsterdam hotspots which will really satisfy that hunger
1. NOMADS
Twice a year, NOMADS "changes" to a different location. Not only does the menu change but so does the interior design of the restaurant. As a Portuguese, seeing photographs of the streets of Alfama and our typical blue tile in a mural in the bathroom was heartwarming.
But tasting the food was the most important. A Portuguese person judging Portuguese food abroad? There is nothing we hate more than people trying to replicate our local food and failing miserably — particularly with the Pastel de Nata.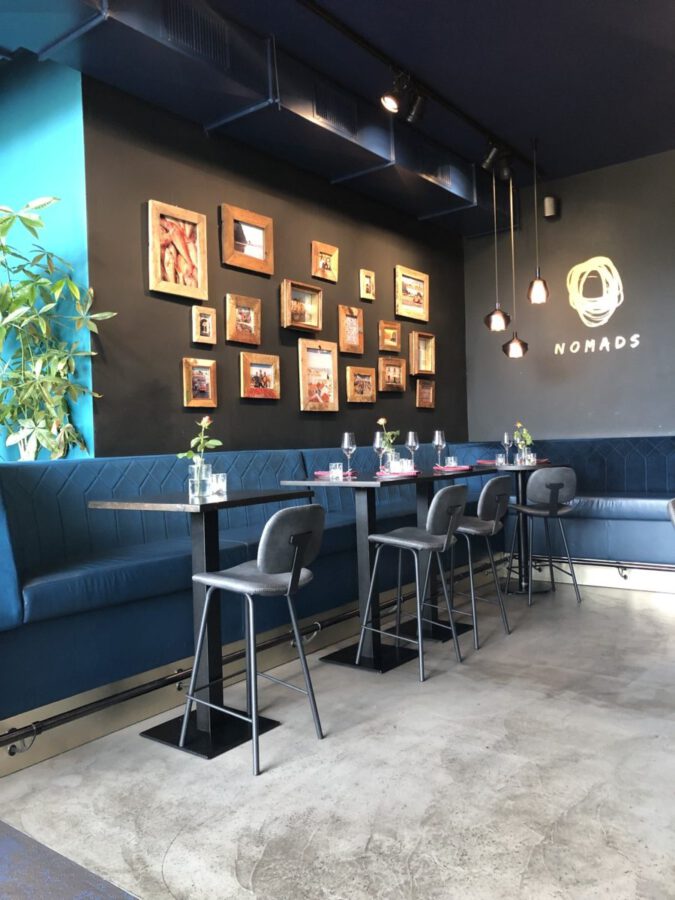 NOMADS was a breath of fresh air. Instead of replicating local dishes, the chefs develop the dishes further and give them a special twist. The key elements in each dish made me feel at home, and the added twists made it truly a culinary experience.
We had a four-course meal, accompanied by a bottle of white Serras de Azeitão from Setúbal. For the first course, we had baby octopus salad, bread with sesame butter, asparagus cooked three different ways (wow!), Pasteis de Bacalhau (codfish pastries) and oysters with cucumber gel.
Everything was great, particularly the octopus salad and the Pasteis de Bacalhau. These are staple dishes in Portuguese culture, and I am glad they were not forgotten. The oysters were the best part of this course; they literally tasted like the sea.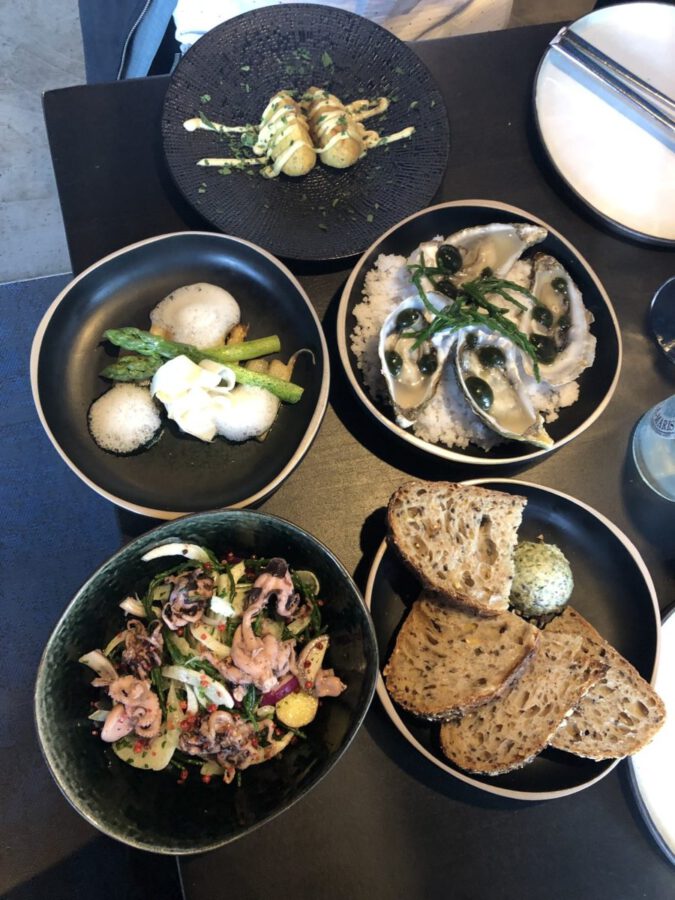 For the second course, we had some lovely mackerel and a bacalhau à brás that was different from what I had seen. This classic dish is essentially shredded codfish with scrambled eggs.
At NOMADS, the bacalhau à brás is topped with a milk foam infused with codfish.
However, under the foam is a Bacalhau à Brás that tastes exactly like it has been cooked by a Portuguese grandmother.
You would think we would be heading to dessert, but no. They do dinner the Portuguese way — lots of food.
For the third course, we have some Arroz de Marisco (seafood rice), which the waiter kindly pronounced to the best of his abilities, and oxtail.
The arroz de marisco even included clams — another Portuguese staple. The oxtail dish was incredible — the tail cow meat was tender and perfectly cooked. It really paid a tribute to the amazing meat dishes in Portugal.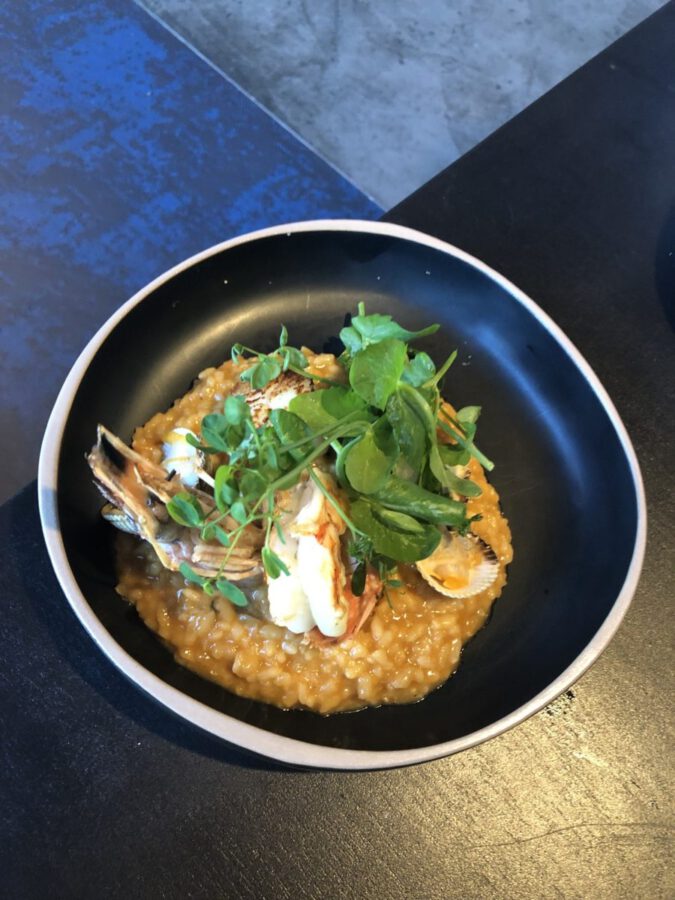 For dessert, we got a treat from home. The Pastel de Nata that is so hard to replicate was by far the most authentic I have eaten outside of Portugal.
It could not beat the original "Pasteis de Belem" as it follows an ancient recipe from the Jerónimos Monastery. Still, it would surely beat a lot of well-established bakeries in Portugal.
We also had a "rice pudding", a take on the classic "Arroz Doce", a dessert my grandma makes all the time. The pudding's consistency and taste were perfect, which is hard to do with just milk and rice.
It is usually topped with cinnamon, but the chefs at NOMADS innovated again by adding raspberries, blackberries, blueberries, and fruit-infused foam.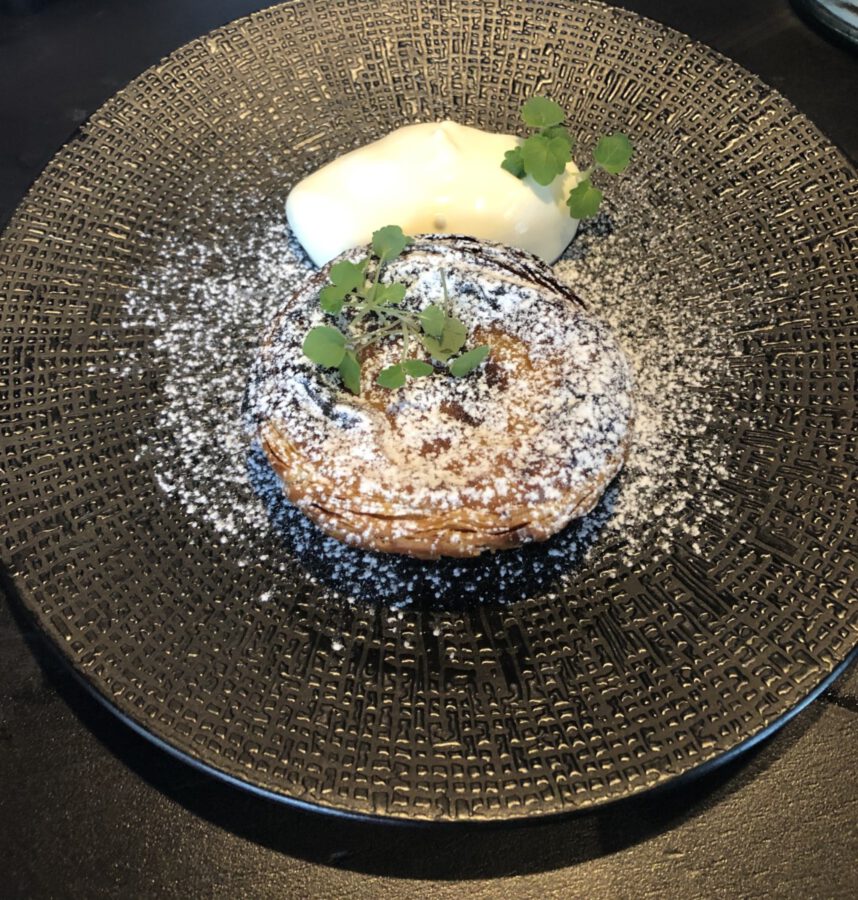 It was a great experience. NOMADS made us feel like we were back in our mother's kitchen in Lisbon. If a Portuguese tells you where to eat good Portuguese food, trust them.
2. Toni Loco Pizzeria Restaurant
Shortly after a trip to Italy, I was dying for a pizza that had some love in it. Frankly, I was done with the likes of Dominos (that's definitely not worthy of being 'Italian' at all) and wanted something that really got my taste buds going.
Toni Loco is the new kid on the block and offers pizzas of all sizes and toppings. For a perfect snack at lunch, you can buy a single slice, or you can get a super-sized pizza.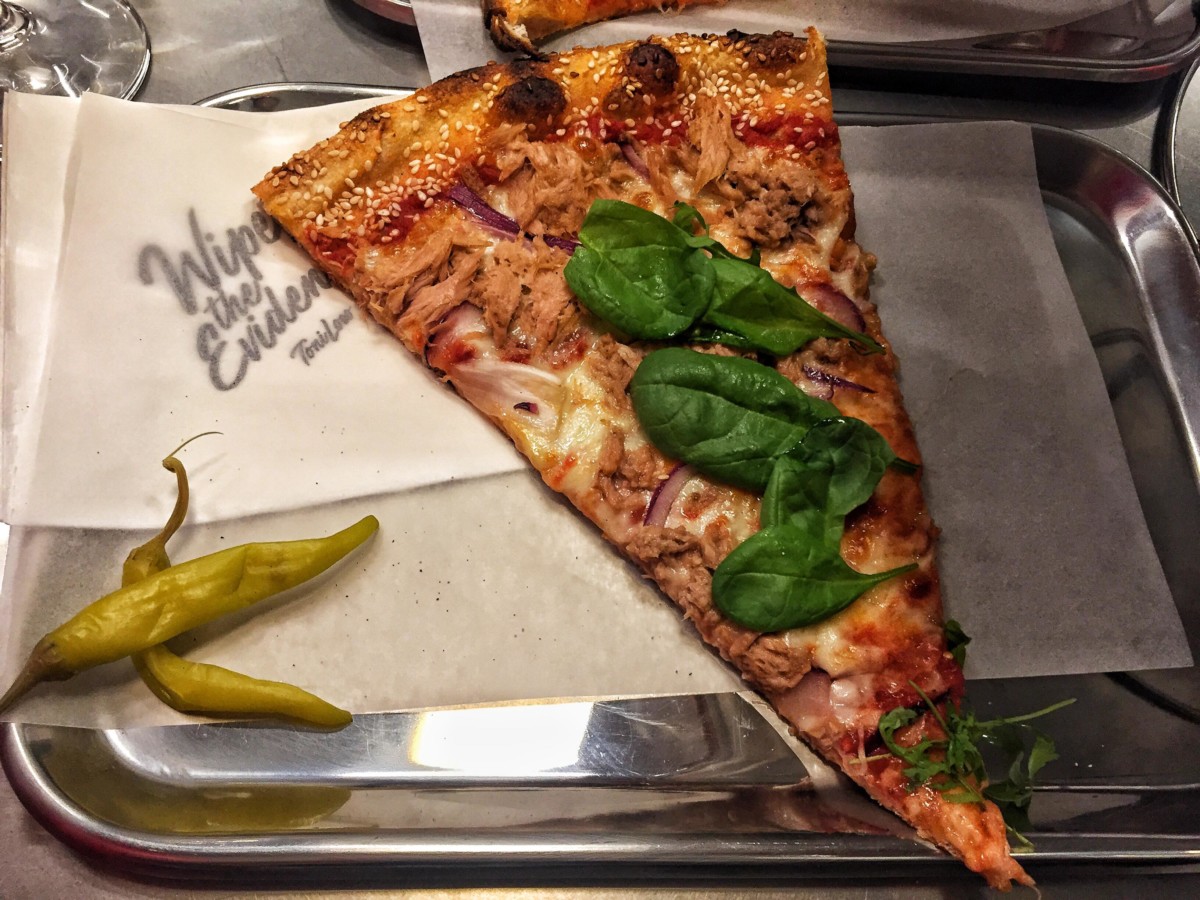 This pizzeria restaurant is modern and trendy and gives the atmosphere of Mama's kitchen. You can watch them make the pizzas by hand. After that, it's all yours to enjoy!
I opted for a bit of everything as I couldn't decide. My absolute favourite was the tuna and red onion pizza, mouth-watering (never diss tuna on pizza until you've tried it).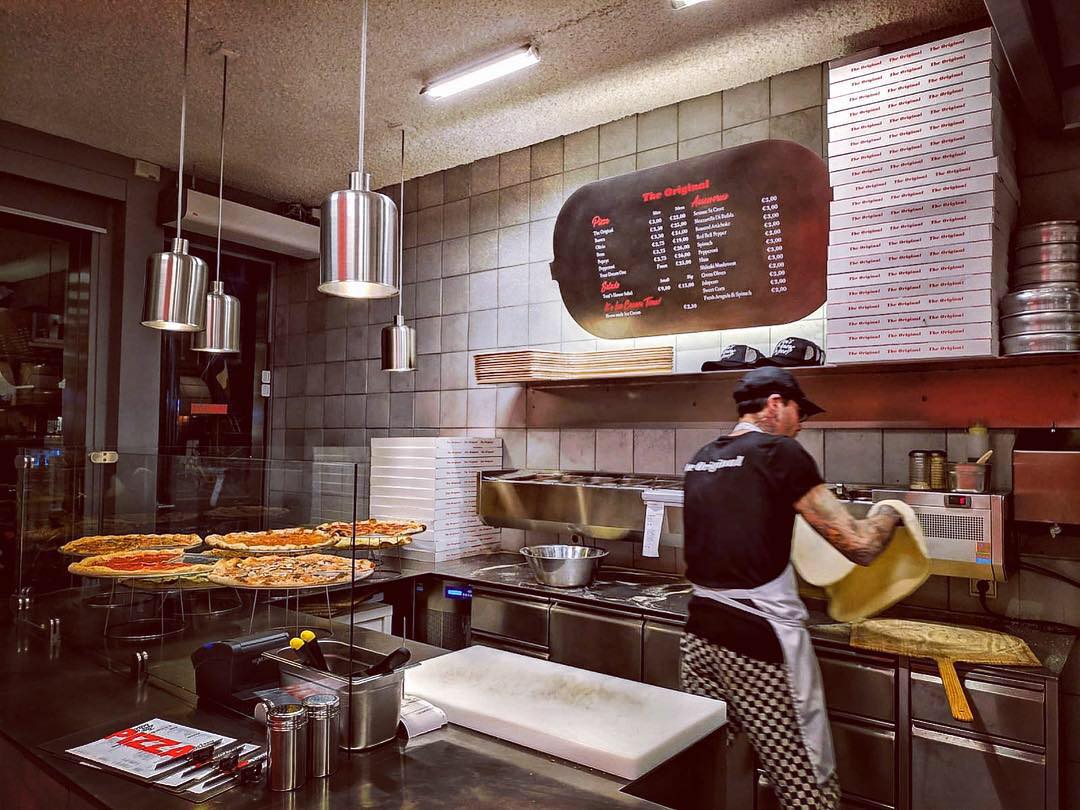 We chose a sesame crust, which I'd never tried before (I thought I would hate it). However, it was delicious and left me wondering why no one else does this.
When I asked about it, they said that Dutch people didn't ever seem to eat the crusts on pizza, so they did this to encourage them to eat the whole pizza. I've always loved the crust, but now I love it a little bit more.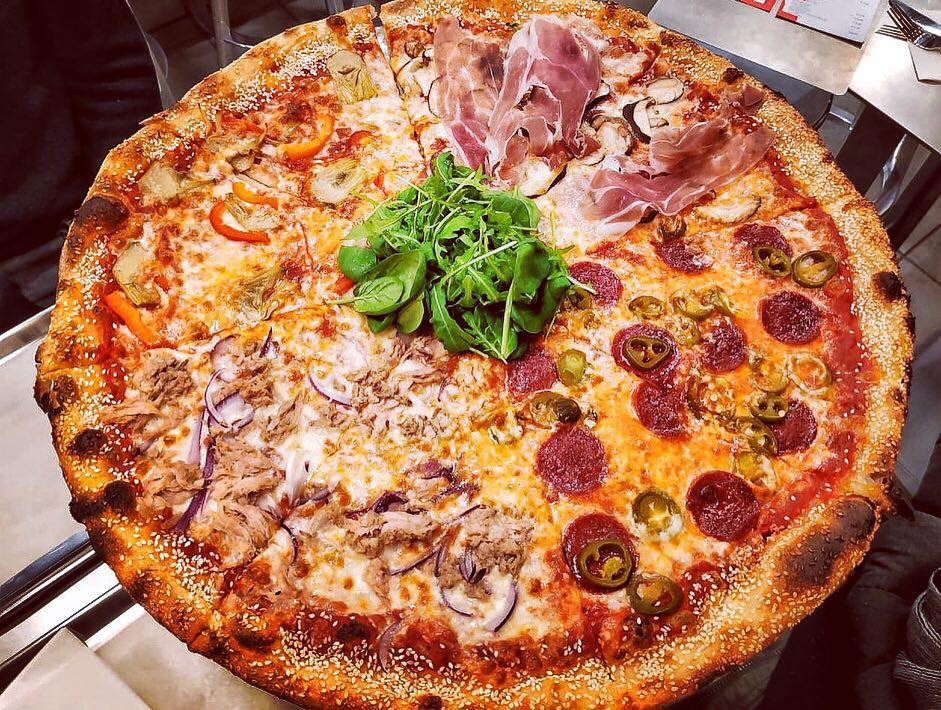 What makes this hotspot even better is a wide selection of champagnes to sip alongside your pizza. So if you're looking for something more classy than vanilla coke (gross), then this is the perfect opportunity to get a glass or two of bubbly in.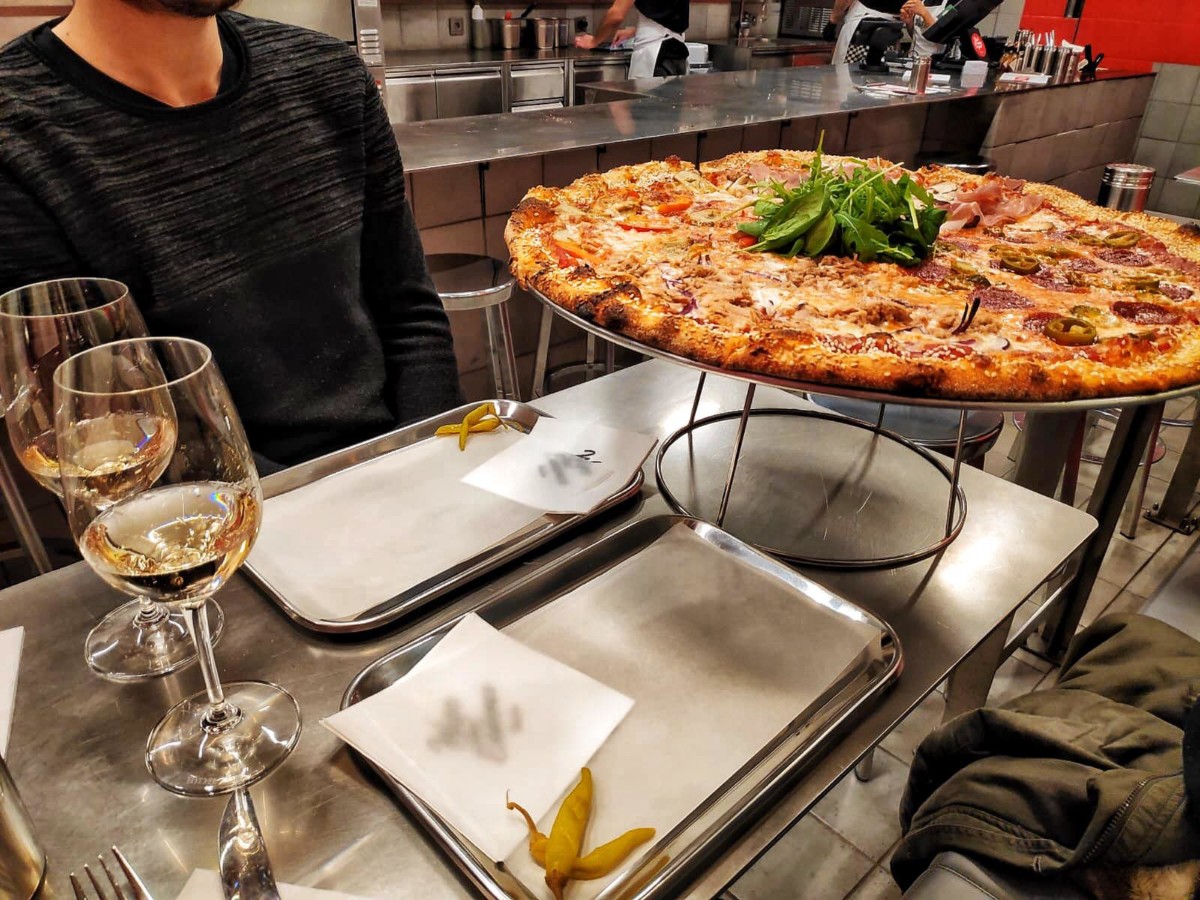 Verdict: Overall, I loved the food, I loved the champagne, and I loved the hospitality. You can also order and have it delivered to your door (#blessed).
3. Vanderveen Bar and Restaurant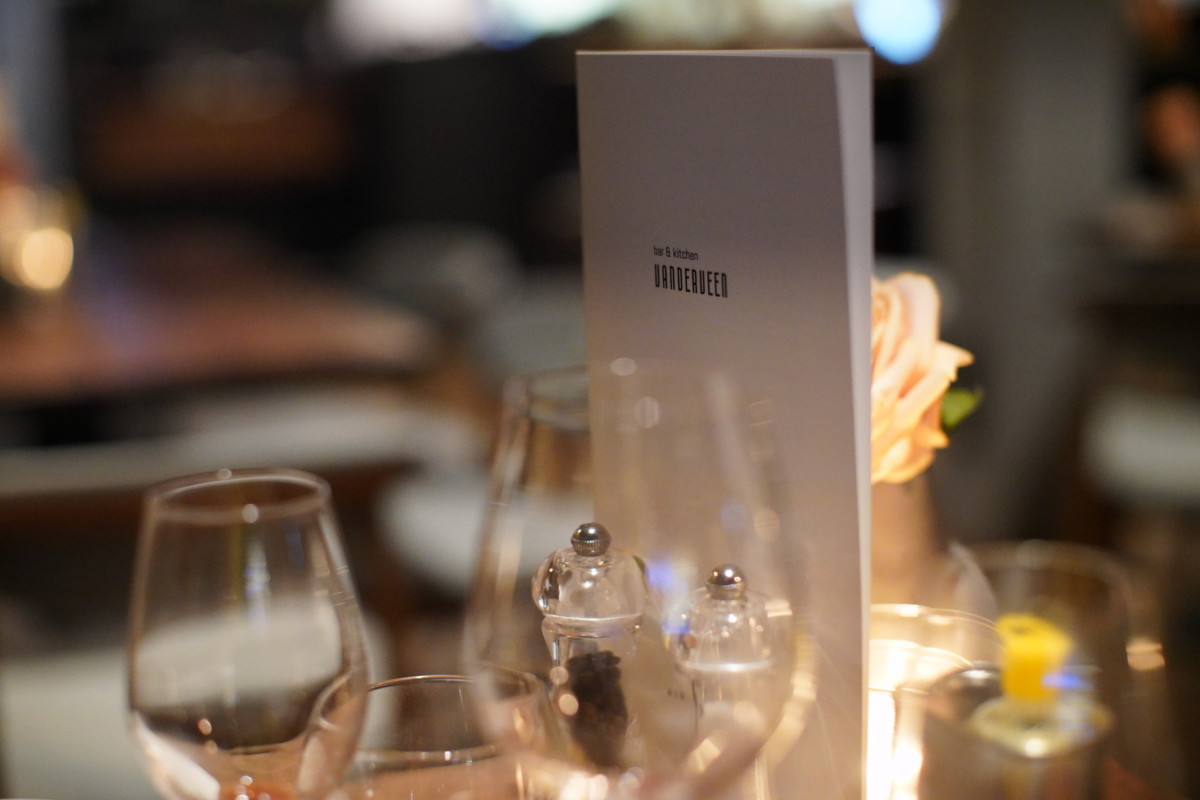 Looking to impress a hot date but don't want to break a sweat? Well, here's a cosy little nook that will do all your charm for you. Vanderveen Bar and Restaurant is managed by Fabio, with Luca at the bar, and a dynamite team of five chefs who make their mark in fine dining.
This hotspot will leave you full and happy. The same chefs that do breakfast and lunch have also mastered fine dining in the evening. The staff at Vanderveen are cut from the same very special cloth, and at very reasonable prices.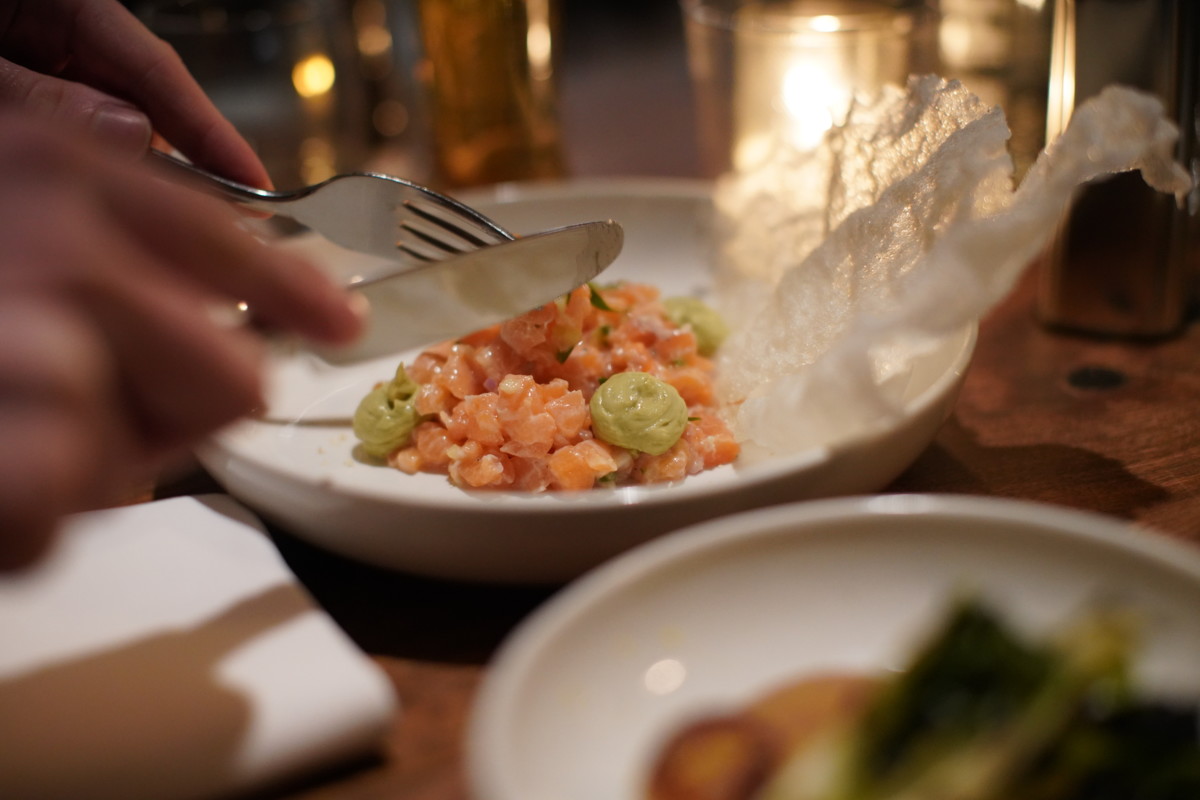 This hidden gem can be found in southwest Amsterdam on Beethovenstraat. Upon entering, it's immediately visible that they've got enough space for heaps of people.
The front end has a communal vibe, as if you've just come in for a game of chess and a coffee. Out the back is where the wining and dining happens, the real magic.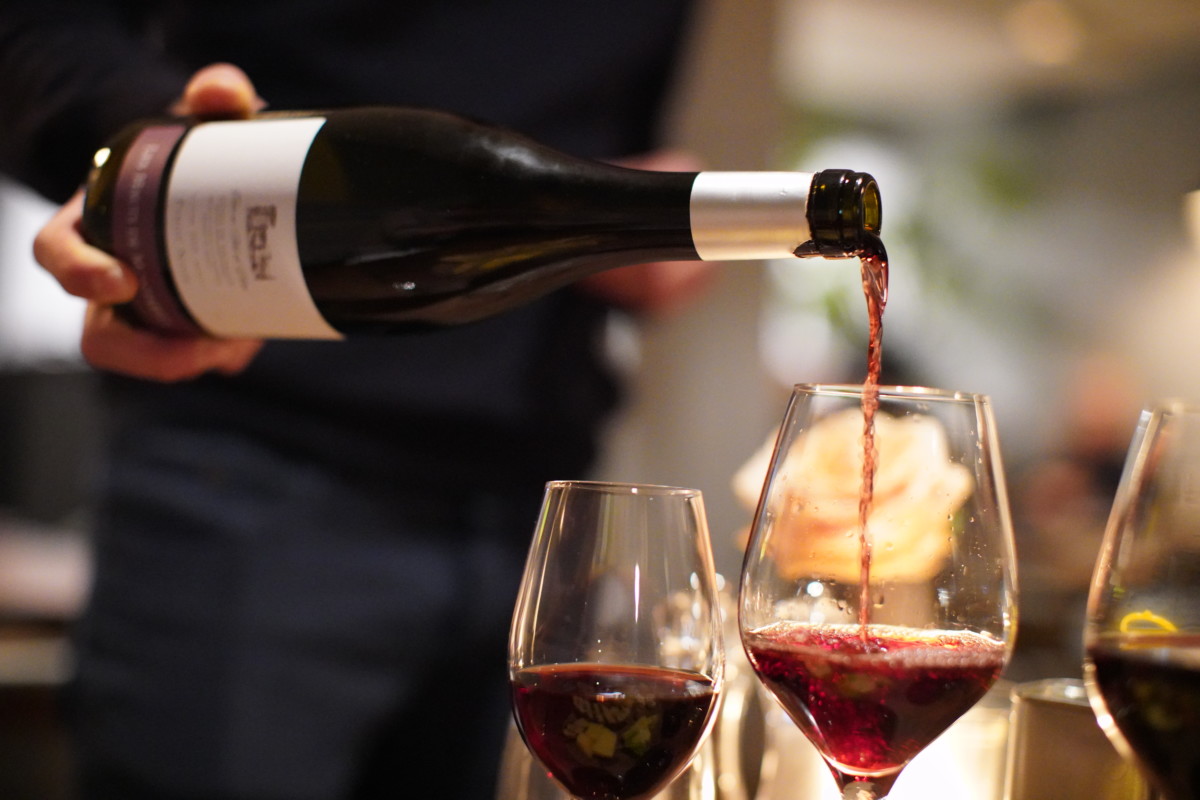 Knowing that Fabio and his chefs had kept a cheeseburger on the menu, my stomach ordered for me. He smiled and agreed it would fix any hunger I had. For the sake of taste, we agreed the best starter was their refreshing chilled salmon tartar. Grazing the dinner menu, I kept getting distracted by the wine selection.
With wines from Australia, Italy, France, Portugal, and even further imported by their next-door neighbour, it wasn't long before Luca suggested one. We went with the white wine from Deakin Estate Australia — perfect.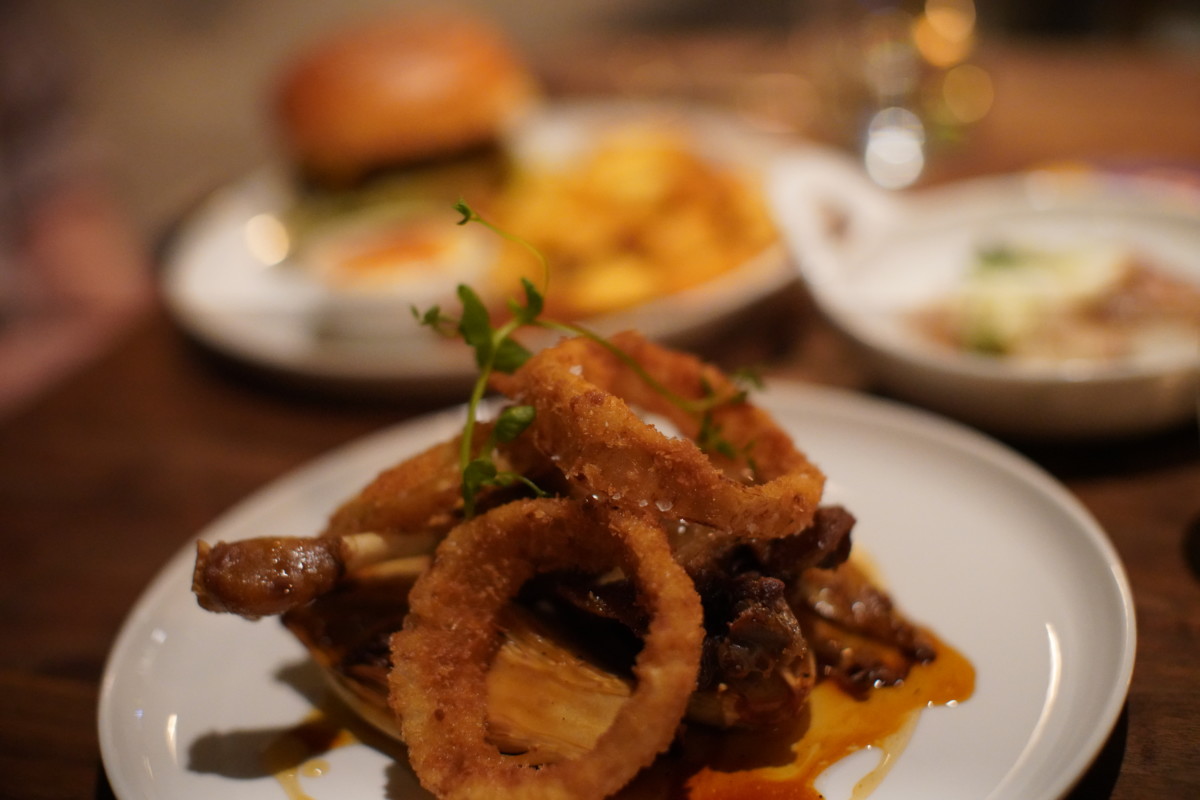 The duck took its final form, drizzled in a seductively sweet orange reduction. The cheeseburger? Well, it was delicious, my girlfriend joined me, and she doesn't like any burger — well, she loved this one.
When it came time to depart, Luca, the bartender, asked if we'd like coffee, agreeing two espressos were the perfect end to a cosy evening at Vanderveen. Talking with Fabio or Luca for a few minutes, it's plain to see they love good food and good wine.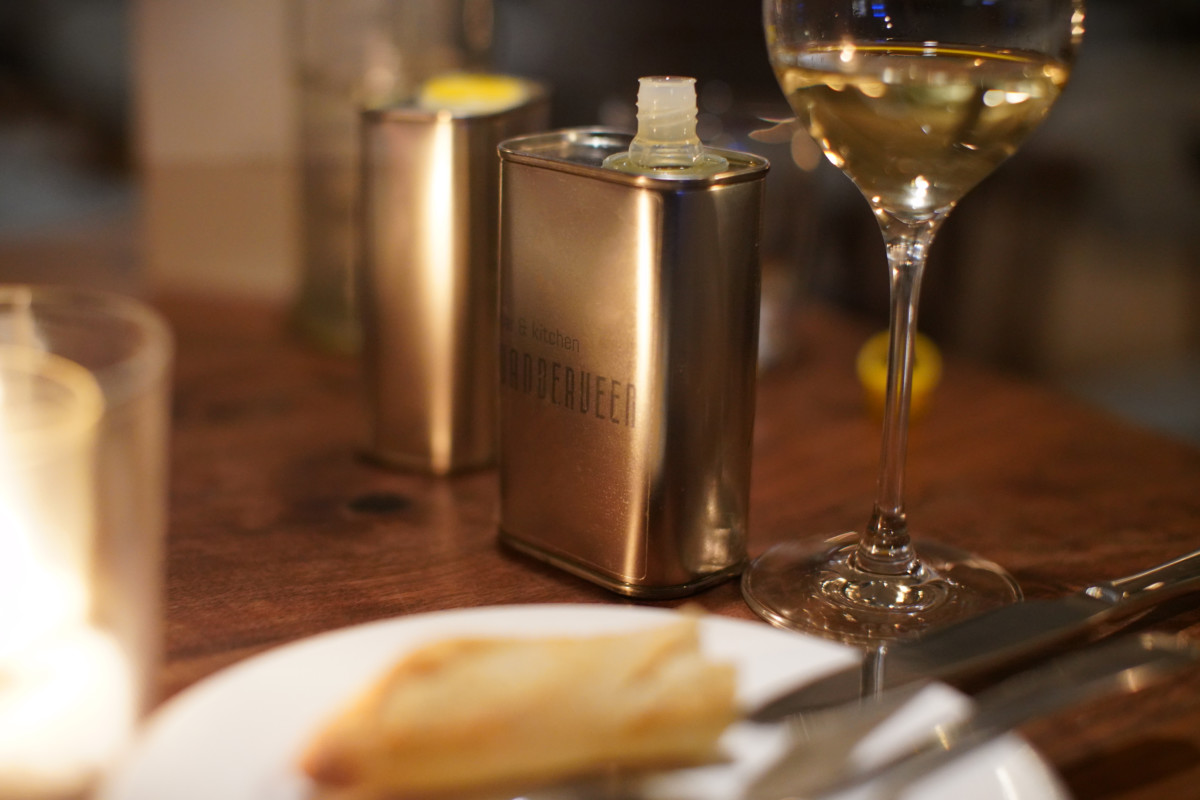 More impressive still is that Fabio's family has made their own olive oil for generations. It is available to try right now, so if you're looking to get out of the cold and relax with some good company, Vanderveen on Beethovenstraat is the place.
The music you'll hear in Vanderveen is reason enough to step in for a hot cup of coffee on a snowy Sunday. They've created seamless playlists for morning, noon and night.
4. De Roode Leeuw – Hotel and Brasserie
If you've gone looking for traditional Dutch flavours or an elegant spot in the city centre, De Rode Leeuw is where you will end up. If you love a good bit of steak or you're a fan of culinary exploration, take a trip to central Amsterdam and let your tastebuds melt.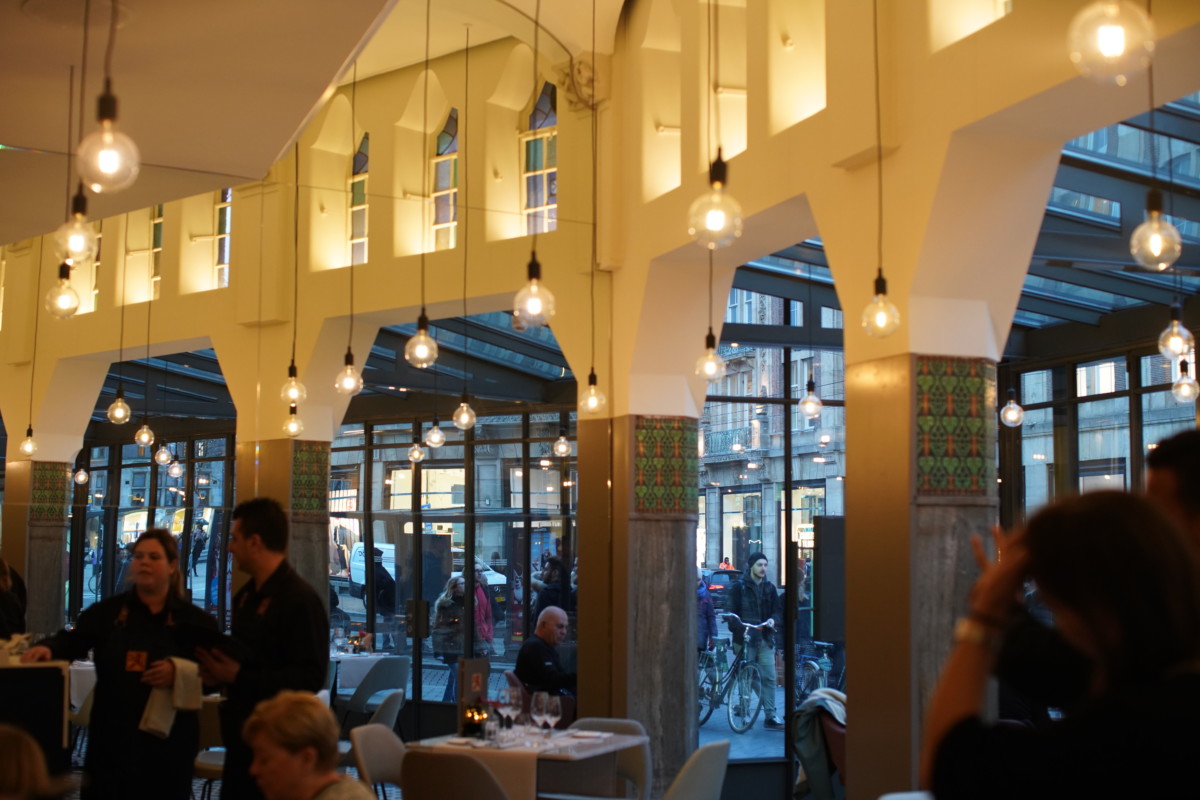 The mix of modern and traditional Dutch cuisine is seamless, a good portion of the menu is reasonably priced, and the atmosphere is electric. The starters were deliciously simple, a poached egg showered in five spices, and served in a glass. From the appetizer, it only gets better.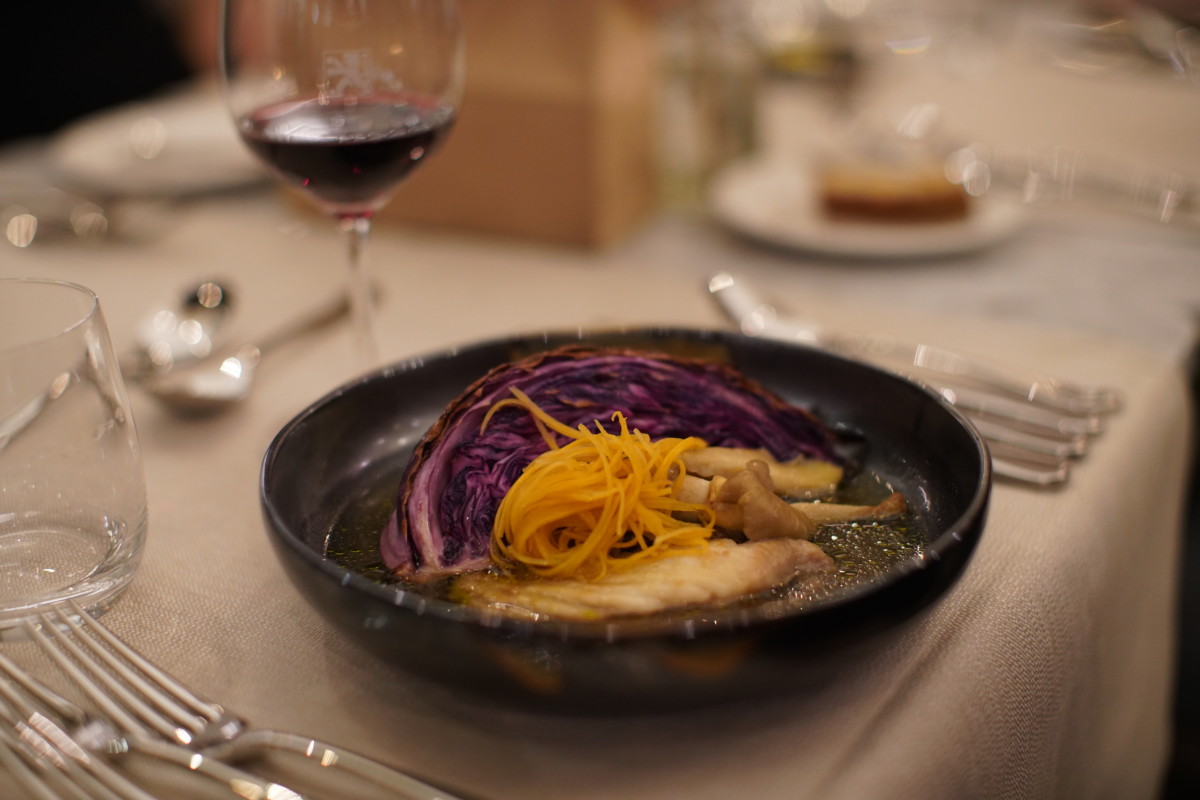 5. Kanarie Club
The former tram depot in Amsterdam known as "Food Hallen" is where you'll find one of Amsterdam's most stylish hotspots. The interior of the Kanarie Club's design is made up of materials and colours inspired by the different activities that took place in the hall, such as woodwork, metalwork, and painting.
Different zones make the hall into a café where you can work, a cosy restaurant and a beautiful cocktail bar. With the film and food halls in the Kanarie Club's backyard, this old tram depot in Oud-West is rightly one of the most popular work spots in Amsterdam.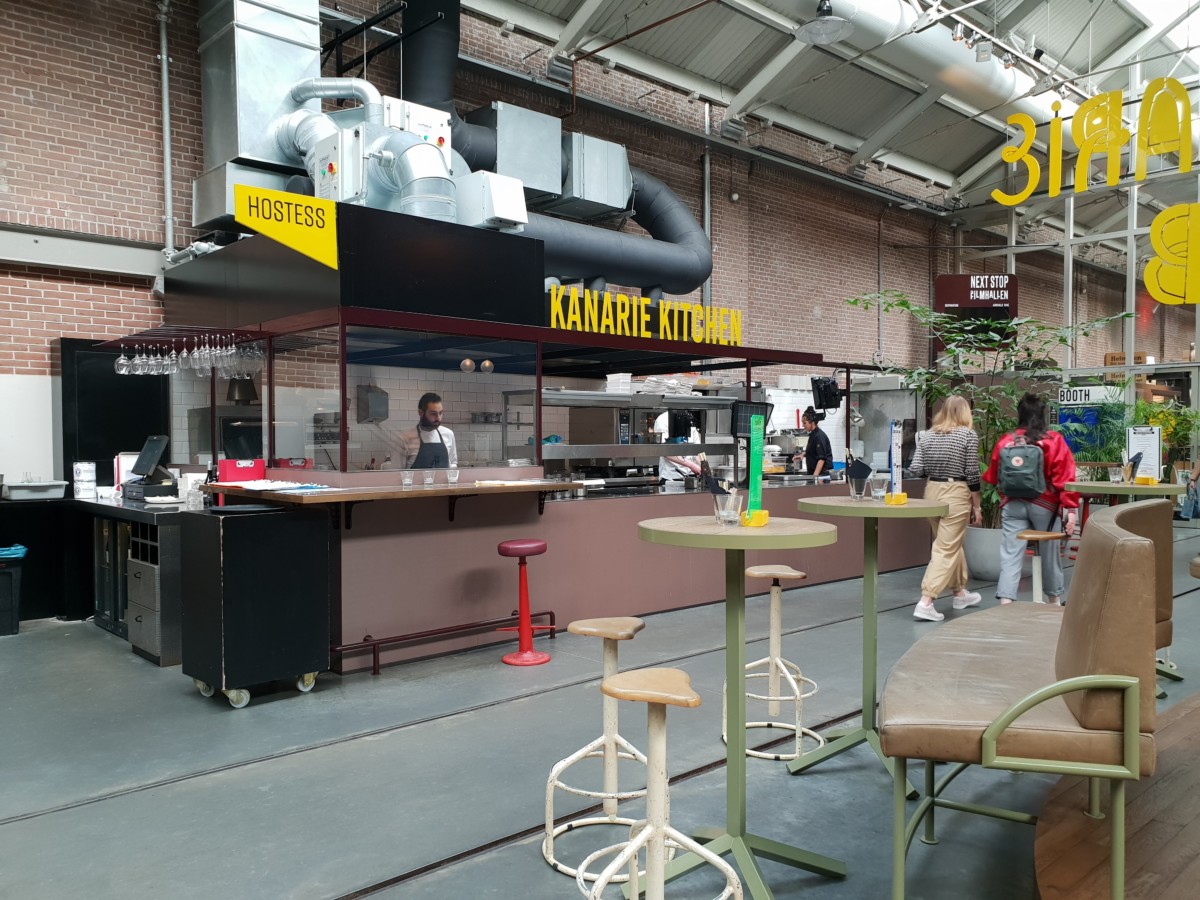 Drinking with a large group at Kanarie Club
Kanarie Club not only offers a nice spacious bar (including cocktails and bar bites), but it is also centrally located and is ideal for large groups.
The bar bites offer an excellent variety, and there is always something for everyone. There is also the possibility of playing a game of beer pong with colleagues and/or friends. The famous Kanarie Club pool bar serves as a playing field for beer pong.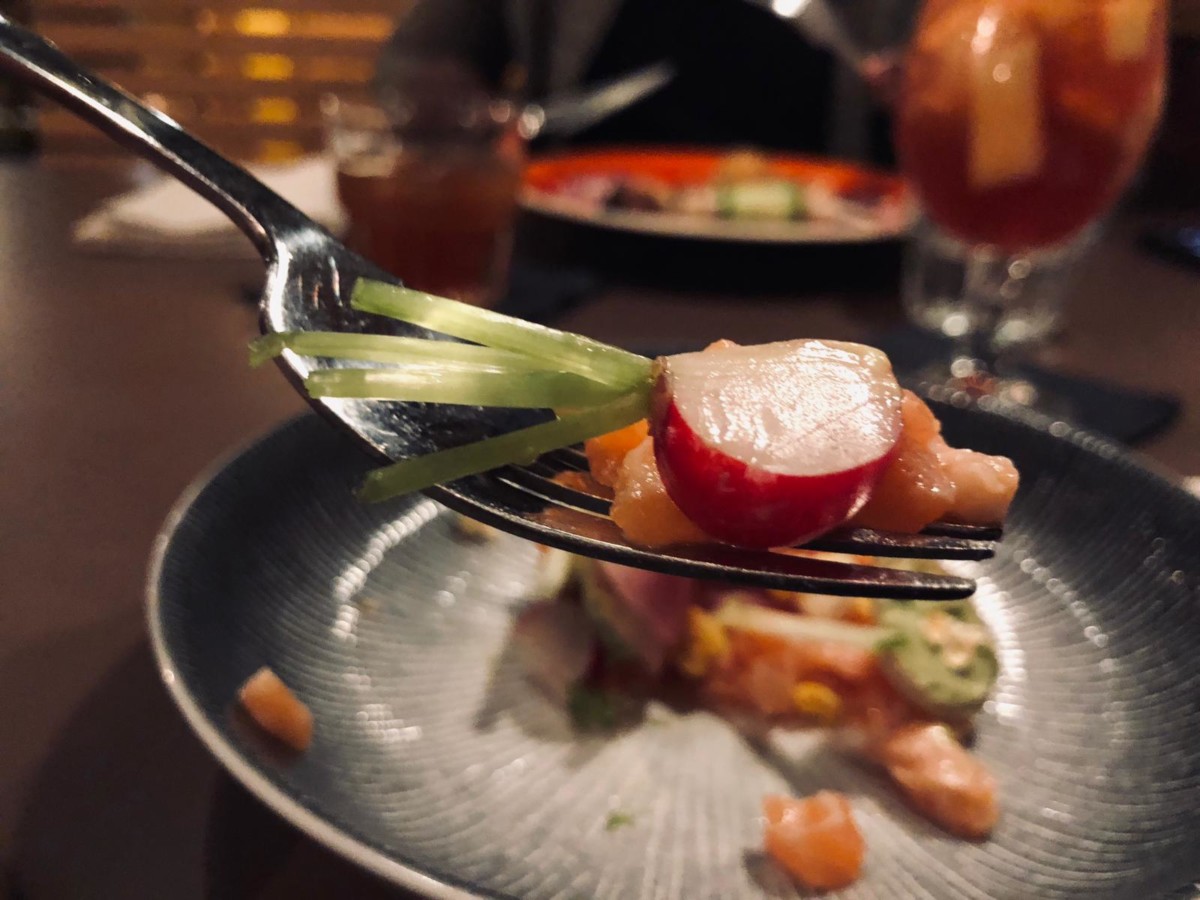 Besides beer pong, there is also enough space to have a drink or celebrate with a nice group of friends. Kanarie Club has introduced the "Bird-Day Box".
This box contains all the necessities to celebrate a good party with your friends. The box can be reserved for groups of 10 people or more.
What do you get? A cask of beer, two rounds of the famous Dutch bitterballen, balloons and a DJ at the weekend from 9 PM to play your favourite birthday songs for you.
The costs for the Bird-day Box are as follows: 10 people (€130), 20 people (€170) and 30 people (€210), etc.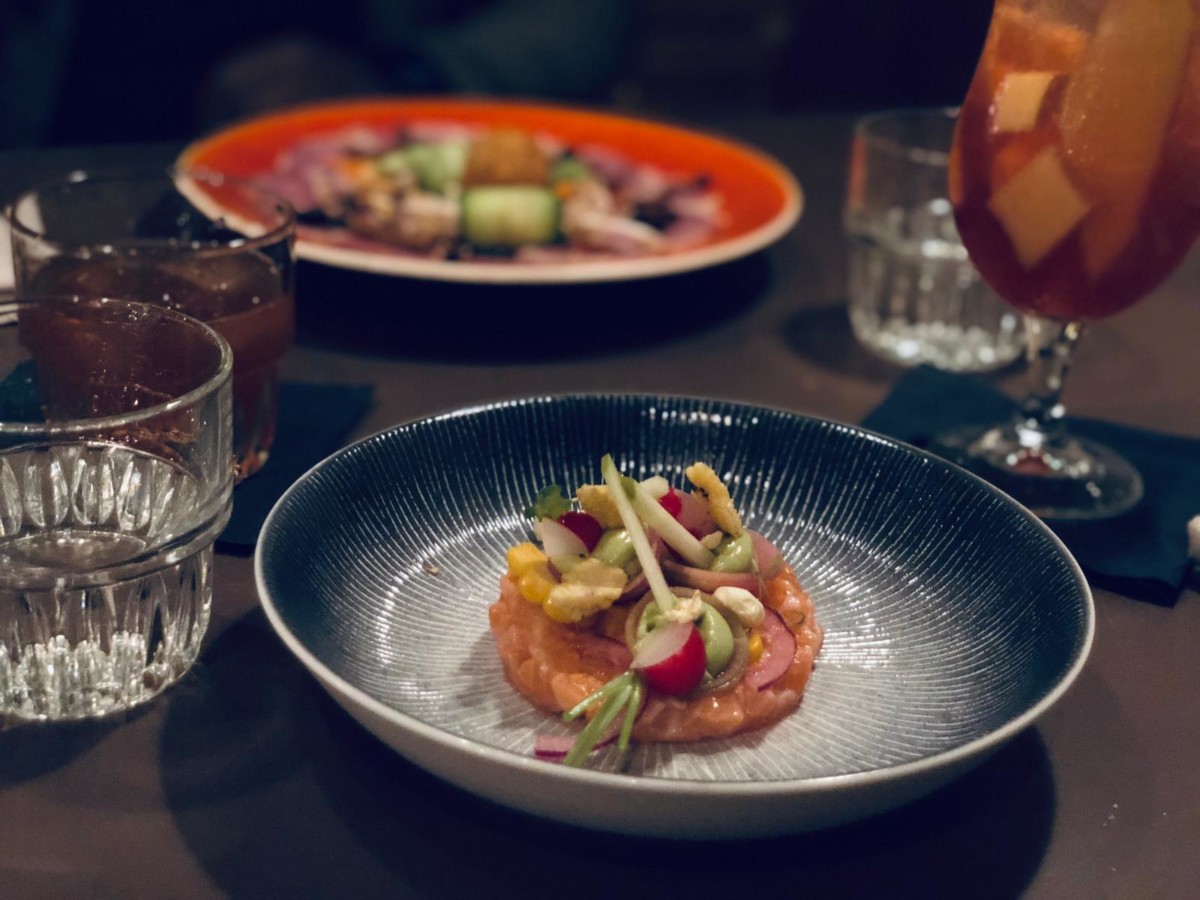 The Kanarie Club isn't just an ideal work spot for students, freelancers and those looking for a place to enjoy some quiet time or chill with friends and family. The menu is extraordinary, the atmosphere is nice, the staff cheerful, and the setting is as beautiful as one could expect.
Whether you're there for breakfast, for flexible working, lunch, dinner, or just to drink cocktails: Kanarie Club remains one of Amsterdam's best hotspots.
---
Have you ever been to any of these restaurants in Amsterdam before? Tell us about your experiences in the comments!
Editor's Note: This article was originally published in January 2021, and was fully updated in April 2023 for your reading pleasure.