Have you spent a cultured day at Amsterdam's museums? Or perhaps you discovered some of the hidden gems the Netherlands has to offer? Whatever you spent your day doing, we recommend letting loose and getting a taste of Amsterdam's thriving nightlife to end your day. We stage-dive into four of the most iconic and beloved concert venues in Amsterdam. Let's go! 
#1 Paradiso
Where: Weteringschans 6-8, 1017 SG Amsterdam
One of the most beloved concert venues in Amsterdam is Paradiso, a converted former church building that dates from the nineteenth century and has seen acts such as Fugazi, Nick Cave and the Bad Seeds, Metallica and more recently The Libertines grace the stage. The main hall offers 3 floors of viewing, a good result for some considering the average height of the Dutch.
Not so concerned with staring into someones back, the floor offers a great concert atmosphere. On a sold out night in the main room you'll see a capacity of 1500 and with decent acoustics on offer, it's definitely one of Amsterdam's best venues. Upstairs, you'll find the front small hall running as Paradiso's secondary venue for smaller acts and emerging artists and with the capacity here at 250, think A.Savage and earlier King Gizzard.
As well as concerts the venue also offers a number of late night parties, such as RNB and hip hop nights. The only negative with Paradiso is their enforcement of the membership fee. A compulsory for entrance to any show. Also, the line to get in for gigs can get rather long, so always arrive a little earlier to avoid missing out.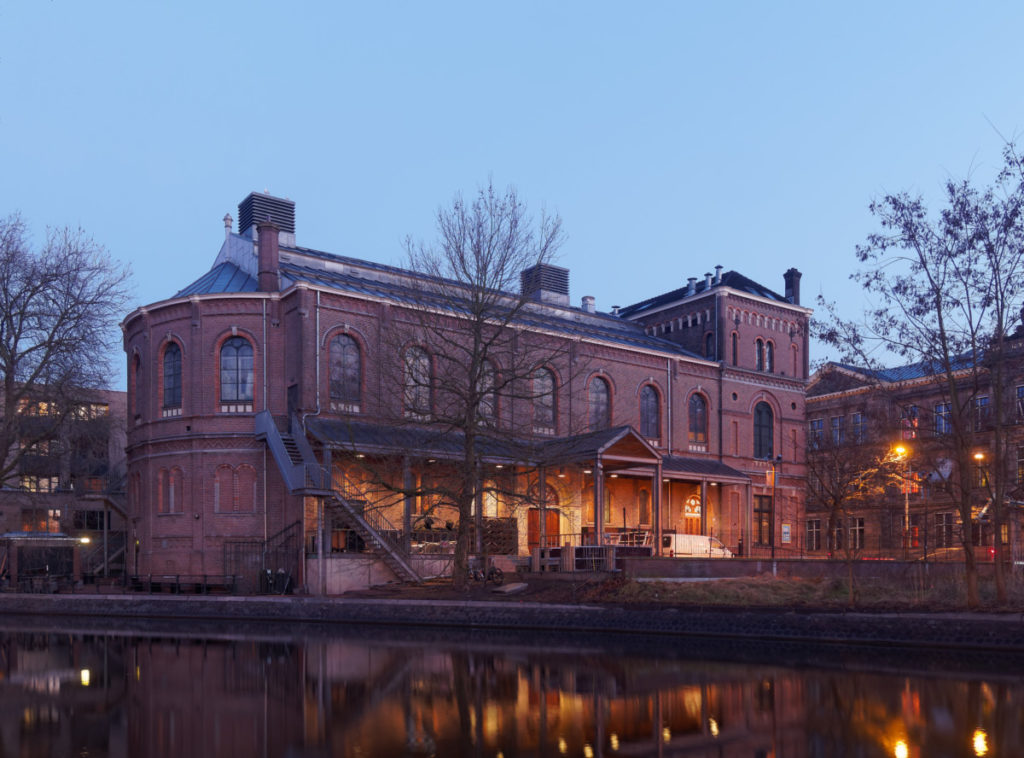 #2 Bitterzoet
Where: Spuistraat 2, IP33 3BS Amsterdam
In this blog's humble opinion Bitterzoet takes the points for being Amsterdam's premium mid-sized venue. It has a very intimate feeling about it and great sound which makes it hard to comprehend the fact that it caters for up to 350 people at capacity. When it hits around 300 you'll know, unfortunately, the bar set up and classic Amsterdam service is not one of Bítterzoets strongest points. A smoking room and balcony view up top for those who can't stand the crowd or go a 60-minute set without nicotine. The venue also has plenty of lockers on hand in the basement for all your valuables.
Gigs are generally on pretty early as the venue likes to double book and provide club nights for the young ones and their backpacker friends (think soul nights, hip-hop and indie themed parties). So if the gig says 8 PM start, it actually means it! 800-metre walk from Central Station also means there are no excuses for those living outside the Damage.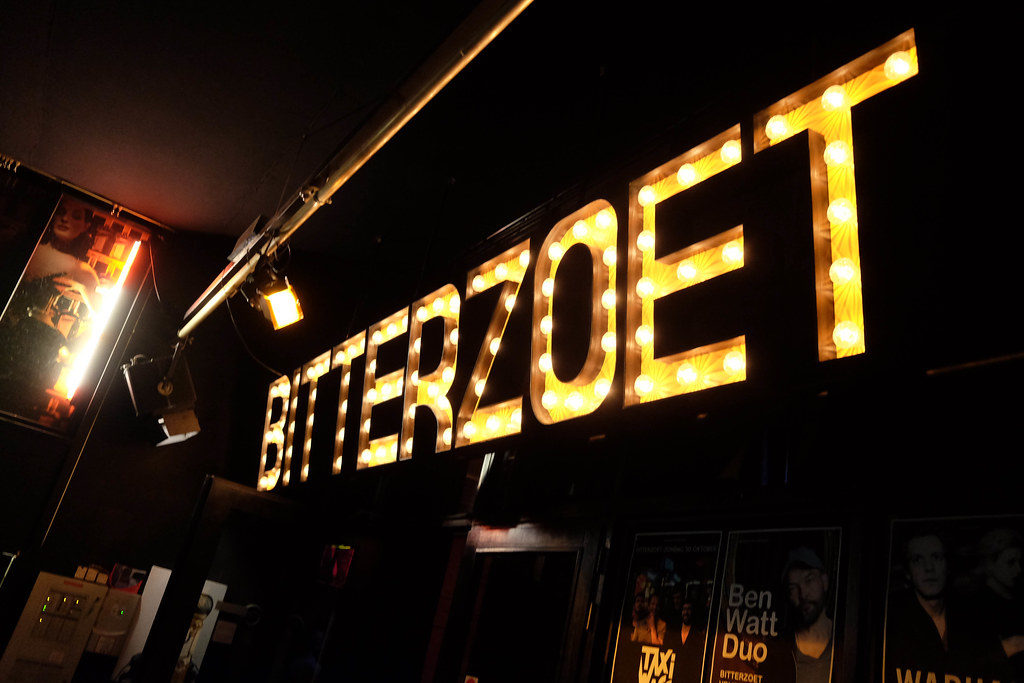 #3 OT301
Where: Overtoom 301, 1054 HW Amsterdam
Once a multi-media centre, then a squat for artists in the late naughties, OT301 is now a space that plays host to a range of alternative events. From rock 'n' roll gigs to dubstep nights, there isn't a genre that the team at OT will knock-back. The beer selection is limited but cheap, and the bar staff are some of the friendliest you'll find. The venue itself for music is excellent, a great sounding room with plenty of space for a small to medium size venue.
Along with music, the venue offers a restaurant that serves 100% organic and vegan food (delicious) an agenda full of exhibitions, film and theatre performances, workshops and plenty of random parties – think Subbucultcha, Rush Hour and co. Located just outside the canal belt, OT301 has easy access from all over the city. Don't forget to be quiet on your way out, we don't want to disturb the neighbours!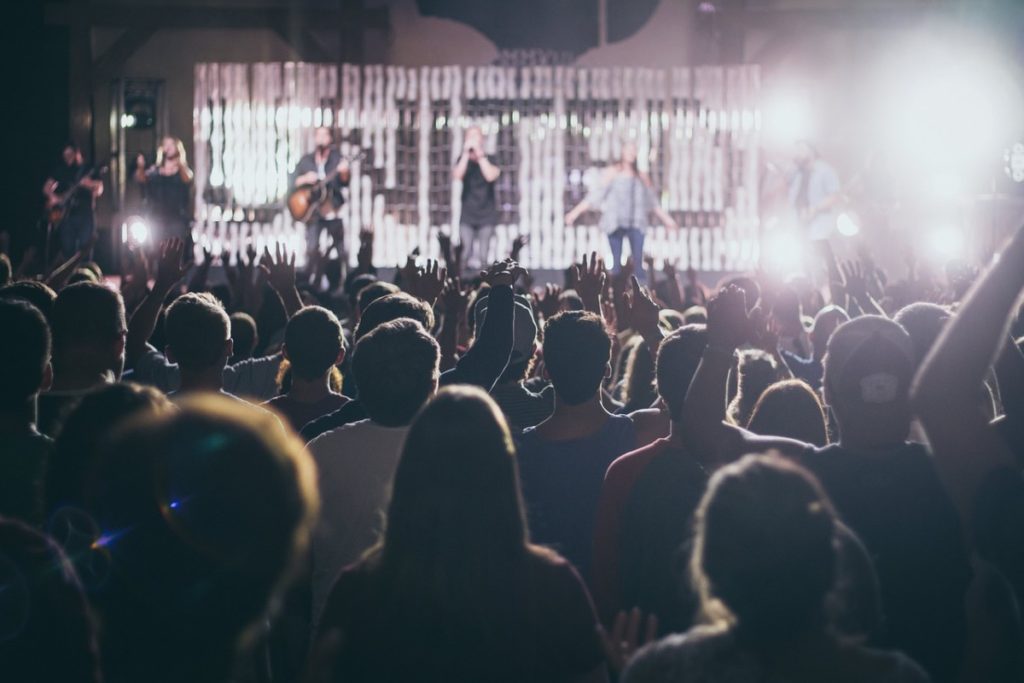 #4 Melkweg
Where: Lijbaansgracht 234 A, 1017 PH Amsterdam
Rumour has it, or actual fact has it that the Melkweg building is a former milking factory, founded by a bunch of artist the venue is actually ran as a non for profit. It's Located just off the Leidseplein is and is one of Amsterdam's premium concert venues boasting two band rooms, a theatre, an exhibition space and a cafe.
No doubt the best thing about Melkweg is the sound. Whether you're in The Max (1500 people) or the oldest concert hall of the venue The Oude Zaal (700 people), you can always expect the sound to be first-rate. The different size rooms allow's Melkweg to book both small local gigs and crowd-pulling international acts such as At The Drive In and Ghost just to name a couple.
Like many other Amsterdam venues, Melkweg also offers the late night, soul-searching party goer a range of themed kick on's to keep them dancing. Anything from R&B to indie nights can be found Sunday to Saturday all year round.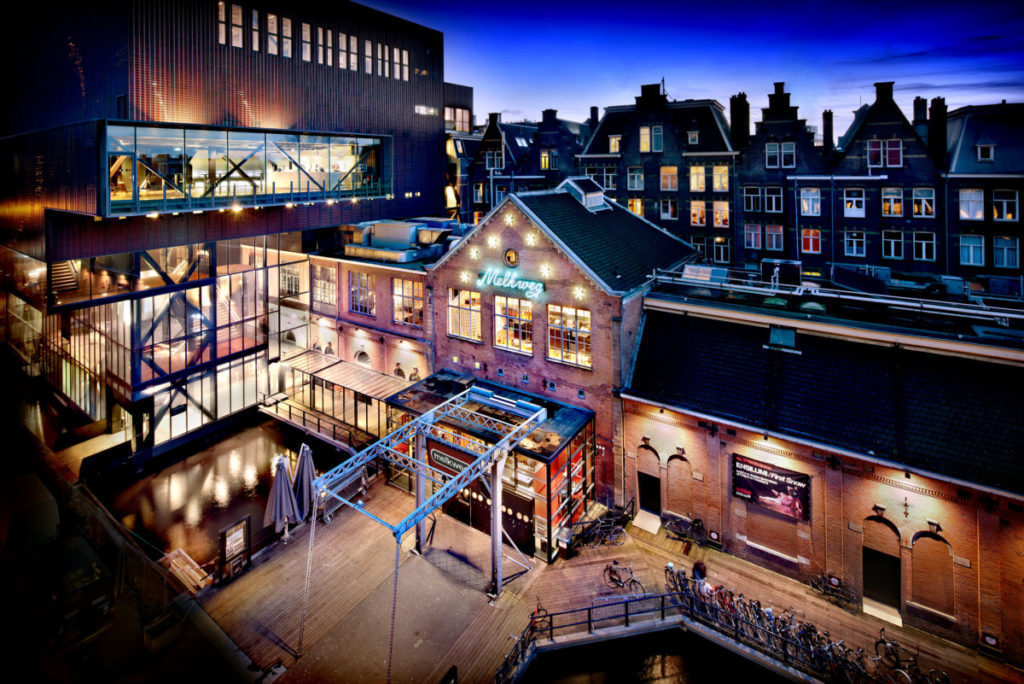 Amsterdam has such a good night life and we definitely recommend you head out if you visit one of these concert venues. Have you got a favourite venue in Amsterdam? Let us know in the comments below!
Feature Image: DigiDaan/Wikimedia